January Weather for Austria
• January averages -2°С /+2°С / humidity 60%
• highest was +5°С 
• lowest was -42°С 
• expected – +2°С
In January in Austria it is windy and cold. Frequent snowfalls throughout the country. It sometimes rains in the west, partly cloudy and sunny in the mountains.
Downtime in Austria in January
Due to ski resorts January is a high season. It is overcrowded and noisy in the mountains. Rental prices for skiing equipment, entertainment and accommodation are highest for the whole year.
Events in January:
• Vienna New Year's concert is held on January 1. Location: Vienna Philharmonic at 1 Musikvereinsplatz. Beginning at 11:15 am. Ticket price is € 35-1090.
New Year's concert for free can be viewed in the live broadcast:
o at Town Hall Square
o in front of the Vienna Philharmonic
• Mountain Attack Ski Marathon is held in Saalbach-Hinterglemm in January. Beginning at 3 pm on the main square of Saalbach. Participation fee: € 55-68. Participation conditions: age over 19 years
• Saalfelden 3 Days of Jazz in January. Location: pavilion events Nexus at 1 Postplatz. Ticket price is € 28-55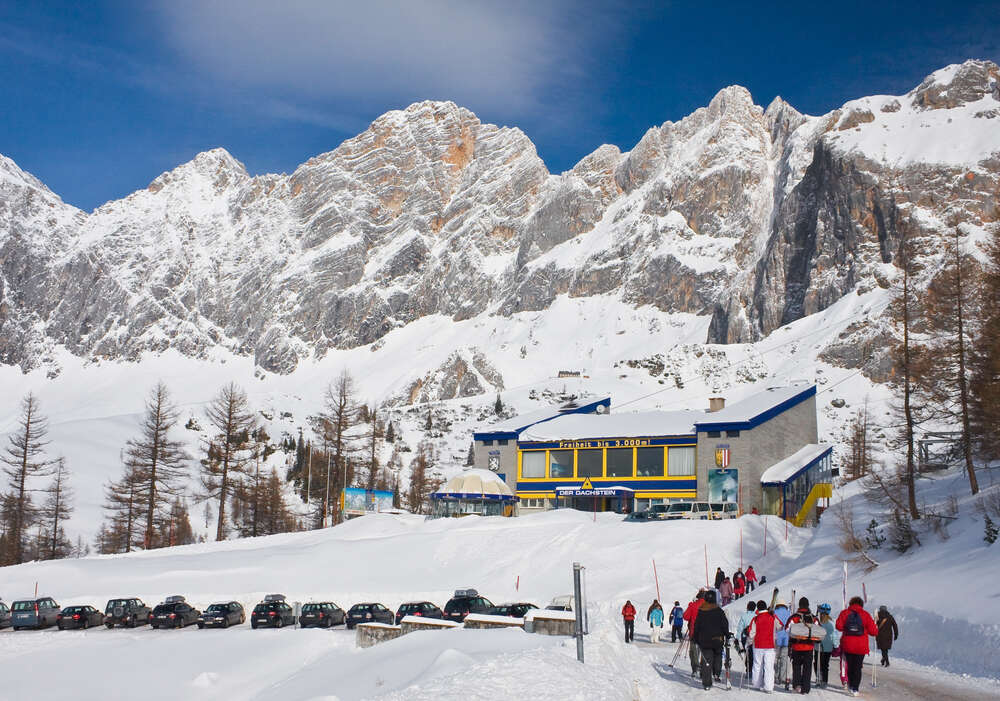 January in Austria is made got the ski resorts of Innsbruck, the Paznaun or Zillertal valleys, with excellent conditions for skiing. Tourists have snowshoes walks, go hiking on skis or a horse-drawn carriage ride in the snowy forests of Gasteinertal. Travelers have their leisure time along snow trails, end days in cozy mountain huts or in healing galleries. They combine outdoor activities with visits to sights and museums.
Packing List Items
In Austrian January one needs warm clothes: winter anorak, a warm jumper, a hat, mittens, a scarf and winter shoes.
For a ski marathon and the winter forest walks, choose:
o Breathable windproof and waterproof clothing
o A hat should not be too warm
o 2 pairs of gloves: thin fleece under the bottom and waterproof up
o High sports socks and ski boot covers
Test yourself at the ski marathon, sleigh from the mountain, make snow-capped peaks photo session, visit numerous events in the country and relax on the thermal springs – you will definitely have fun! Urgently book tickets to Austria!