March Weather for Austria
• March averages +8° С / humidity 70%
• highest was +25°С 
• lowest was -18°С 
• expected – +7°С
There is still sleet in the early March. Temporary thaws are changed for the frosts. Dank winds and sunny days are usual this time of the year. Snowfalls and strong winds are in the mountains. It becomes warmer by the end of the month.
Downtime in Austria in March
March in Austria is a lull time. The ski season goes on, although the hottest time has already passed. It is easier to find uncrowded places for skiing. There is wonderful snow cover in Tyrol and Salzburg. It is calm in the cities, no tourist rush.
March events:
• 40-day Vienna Blues Spring Festival begins in March. Ticket price is € 18-30. Main locations:
o 'Reigen Live' Blues Club at 62 Hadikgasse 
o Theater Akzent at 18 Theresianumgasse 
o Mozart House 'Mozarthaus' at 5 Domgasse 
• Easter Festival in Salzburg runs in late March. Ticket price starts at €57
Several locations:
o Grand Festival Palace 'Großes Festspielhaus' on Hofstallgasse
o Event Pavilion 'Republic-Szene' on Anton-Neumayr-Platz
o Mozarteum Conservatory at 1 Mirabellplatz 
• Franz Liszt Festival is held in March. Ticket price is from € 24. Location: Franz Liszt House in Raiding at 46 Lisztstraße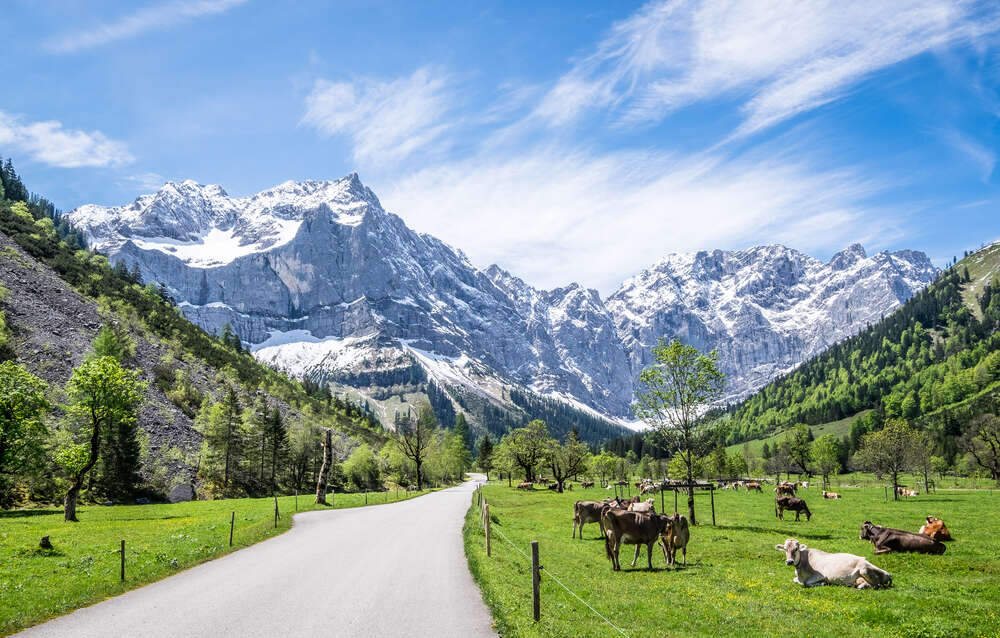 In March tourists rush to the Carinthia lakes to improve health in the spa centers. Go in for skiing in the resorts with glaciers, such as: Zell am See, Sölden and Mayrhofen. Guests of the country walk around Vienna Museum Quarter in the Neubau district. Travelers with kids visit Austria zoos.
Packing List Items
To March Austria pack a raincoat or a waterproof jacket, rubber sole shoes, a sweater and jeans.
The children will need a hat.
In the evenings it is cozy in sweater and scarf.
The March changeable weather is balanced by amazing architecture, landscapes and ancient cathedrals. Mountain snowfalls is for those who failed to have winter to the fullest. And a rich cultural life of the country covers with the sounds of music. Book your tickets to Austria today!