Winter Weather for Austria
   Winter averages -5/+3°С / humidity 60%
   highest was +15°С 
   lowest was -42°С 
   expected – -4/+3°С
Winter in Austria is snowy and mild. Snow cover is formed all over the country at the end of December. It sometimes rains in the valleys. The coldest month is January. It gets warmer in February but is not felt because of gusty winds. The biggest danger of winter is avalanches.
Downtime in Austria in Winter
Winter in Austria is high season for all 3 months. The peak of ski tourism falls on January and February. Interest in sightseeing tours is reduced due to weather conditions. Prices for leisure time are high.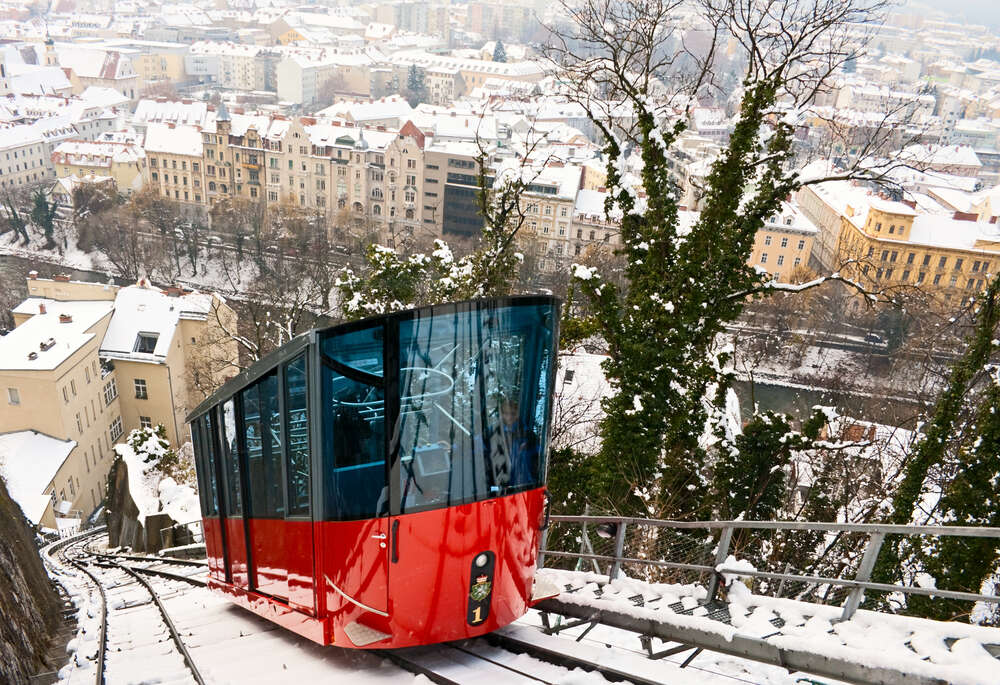 Guests of the country walk around the Christmas markets. Most popular are:
• Trade fairs in Graz:
o Fair on Hauptplatz square, in front of the Town Hall is opened until December 24, from 10 am to 10 pm 
o Christmas stalls on Am Eisernen Tor are opened until December 23, from 3 pm to 10 pm
o Art Market is opened on Ferblatz Until December 23. Opening hours: Monday-Thursday 11 am – 7 pm, Friday-Saturday: 11 am – 8 pm, Sunday: 12 pm – 6 pm
Christmas train runs between fairs through the historic part of the city. Train leaves from the square Hauptplatz. Ticket price is € 2 for adults and € 1 for children
• Salzburg Hellbrunn Palace fair at 37 Fürstenweg is opened until December 24. The entrance to the fair on Saturday and Sunday is € 5, the other days are free.
As part of the holiday: the opportunity to visit the Advent cafe in the Greenhouse of the Palace, Christmas songs, contact zoo. 
• Gmunden Orth Castle fair on the Traunsee lake is opened until December 15. Entrance to the fair costs €5. Opening hours: Friday 1 pm - 7 pm, Saturday and Sunday 11 am – 7 pm
Winter sale in the country starts on December 20. The best discounts are in January. The largest trading platforms are the following:
   Shopping City Nord at 1 Ignaz-Köck-Straße, Vienna
   Shopping City Süd on Vösendorfer Südring, Vösendorf
   Kaufhaus Tyrol at 31 Maria-Theresien-Straße, Innsbruck
In Salzburg:
-   Europark at 1 Europastraße 
-   Forum 1 at 13 Südtiroler Pl. 
Ball season opens in December. The most important balls of the capital:
 - New Year's Ball. Location: Hofburg Palace on Michaelerkuppel. Ticket price starts at € 70
 -  Philharmonic Orchestra Ball in January. Location: Vienna Philharmonic at 1 Musikvereinsplatz. Ticket price starts at € 180
 -  Opera Ball is held on the last Thursday before the Lent. Location: Vienna State Opera at 2 Opernring. Ticket price starts at € 210
Ladies 16-23 years old and young gentlemen 18-26 years old can get to the ball for free, like debutants. Conditions: until September 1, submit a questionnaire on the website of the Elmayer dance school.
The ball welcomes the ability to dance a Viennese waltz, polka, quadrille, polonaise and mazurka.
Ballroom clothing prices:
New ballgown starts at € 500
Dress rental starts at € 150
Thermal springs are popular among the guests of the country:
• Aqua Dome in Langenfeld. Address: Oberlängenfeld 140. Full day price is € 42
It offers:
o 12 outdoor and indoor pools, 7 saunas with a choice of temperature and humidity; bars and restaurant, children's area in a separate water world, two-storey SPA salon, which is paid additionally
• Tauern Spa Kaprun – a thermal resort on a glacier. Address: Tauern Spa Str. 1. Full day price is € 31.
It offers:
o Indoor and outdoor pools with different temperatures, "turbulent river", covered grottoes, aerial and hydro-massage, children's area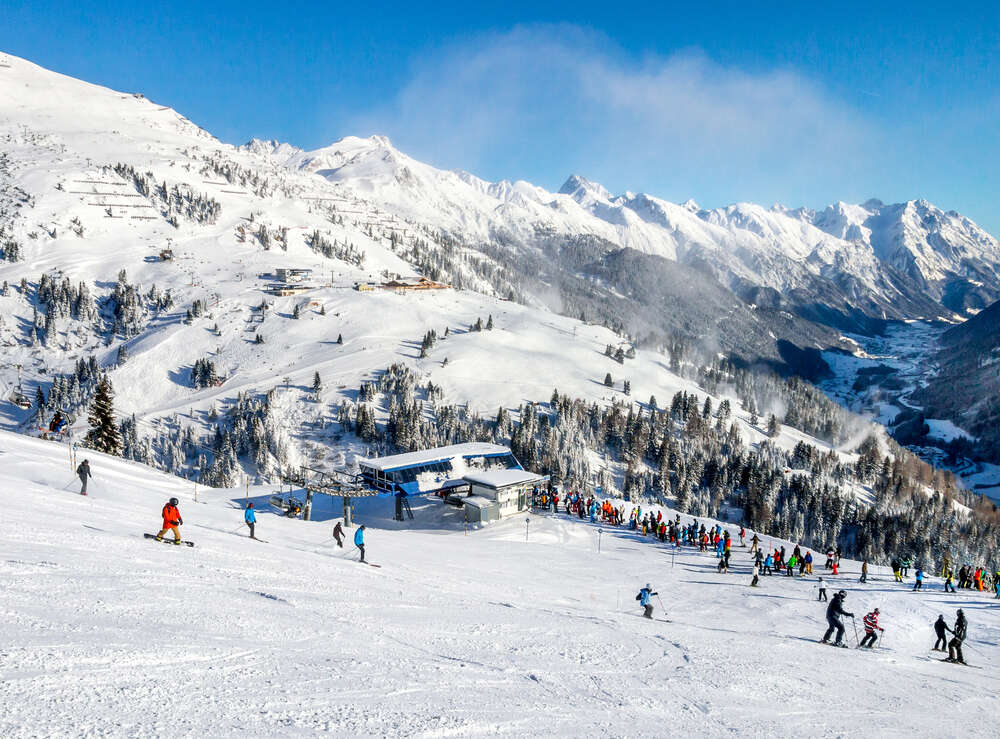 Ice climbing is becoming increasingly popular:
 Waterfalls of the valley of Malta in Carinthia, 800-1900 m above sea level. No avalanche danger in the waterfalls in this area.
 17-meter-high ice tower in Höfen, Tyrol, at the Schollenwiesenlift ski lift
 20-meter ice tower on the Stubaital glacier
 Martinswand Ice Wall in the Pitztal Valley
Packing List Items
To Austrian winter one needs a down jacket, a wool sweater, warm pants, shoes with natural fur. Сold-natured can take an ultra-thin down jacket.
To an active walk: a jumper of polyester fibers, a membrane jacket that almost does not warm, but perfectly protects against wind and precipitation.
To sports: lightweight clothing to stay dry, a hat that covers the ears, knitted gloves, and warm mittens.
To a ball, unless otherwise specified:
Women – formal dress, neckline, opened shoulders, evening hair, stockings
Men – tail-coat with white bowtie, gloves, leather shoes. Coat tails should be rounded at the back.
For informal parties – dinner jacket, black bow tie, patent leather shoes
The snow-white Alps in its full glory and ski-runs for youthful, thermal complexes for relaxation and parties until the sunrise for full of beans. Shopping, Christmas markets and balls! Book tickets to Austria to waltz round again and again!