An exhibition of works by British street artist Banksy has opened at the Isarforum am Deutschen Museum in Munich.
Banksy, the mysterious artist 
Who is Banksy? No one knows this for sure. But now, you can get acquainted with his famous street art in Munich.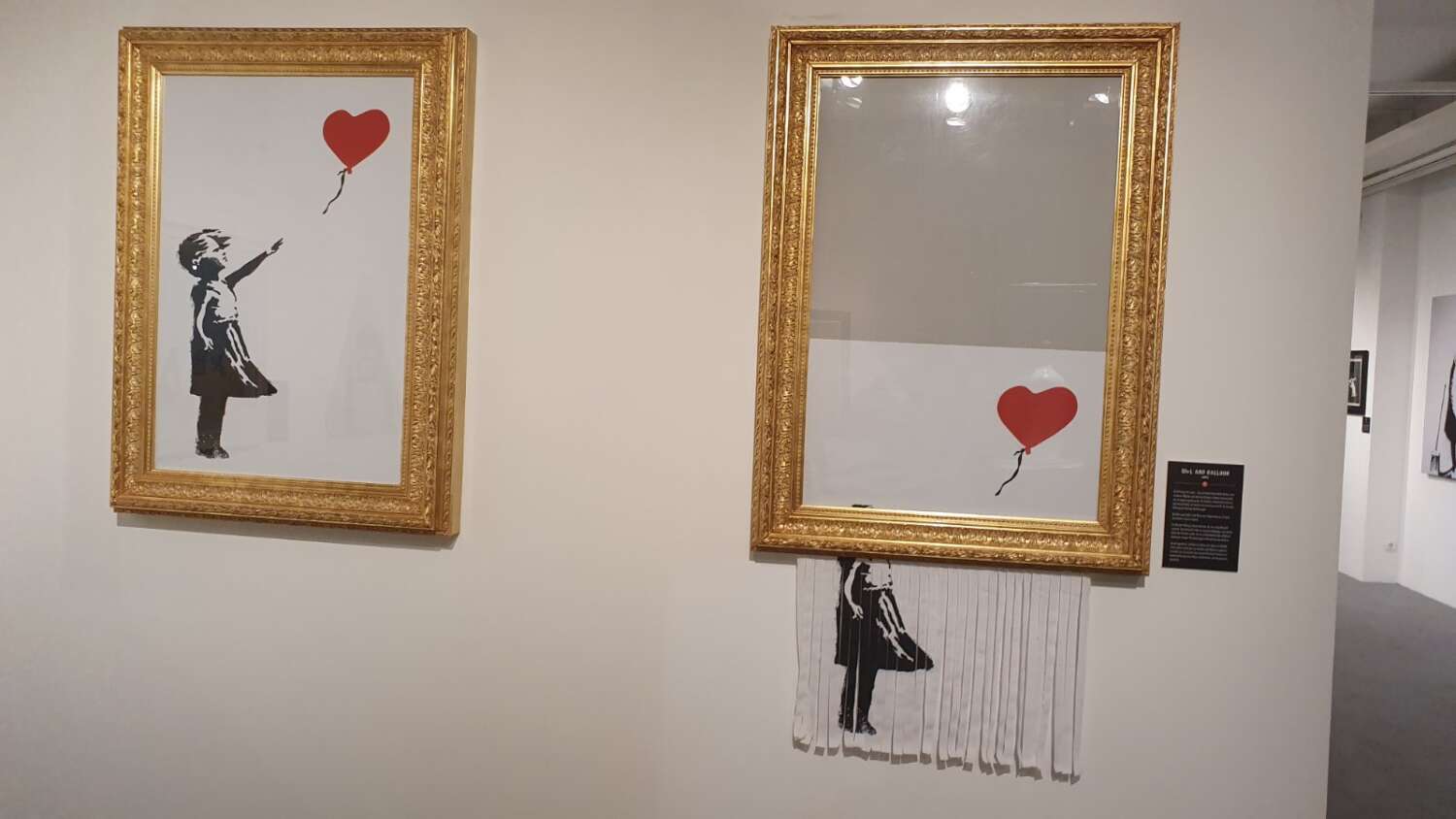 Despite the widespread attention to his works, the identity of the British artist, who is probably around 45 years old, is still unknown. He started his career in the 90s in Bristol. The artist creates his graffiti professionally, his stencils appear on public buildings around the world almost overnight.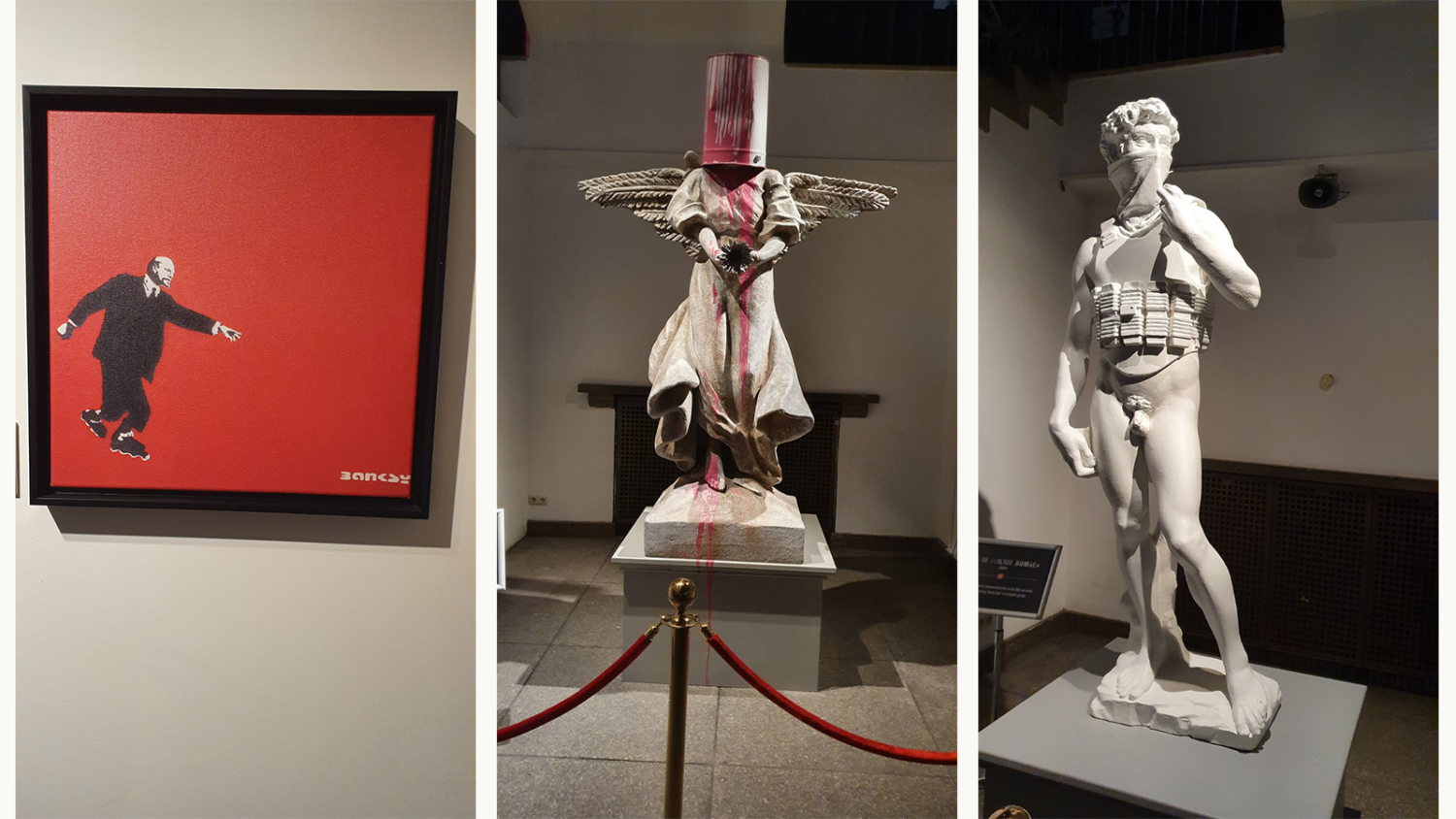 At the same time, he also produces custom-made works for good deeds. His political and poetic works have become icons, just as has Banksy himself.
Banksy's street art is difficult to transport to museums because of the stone canvases on which it is created. And his movable works, such as paintings and drawings, are simply priceless and carefully guarded in private hands.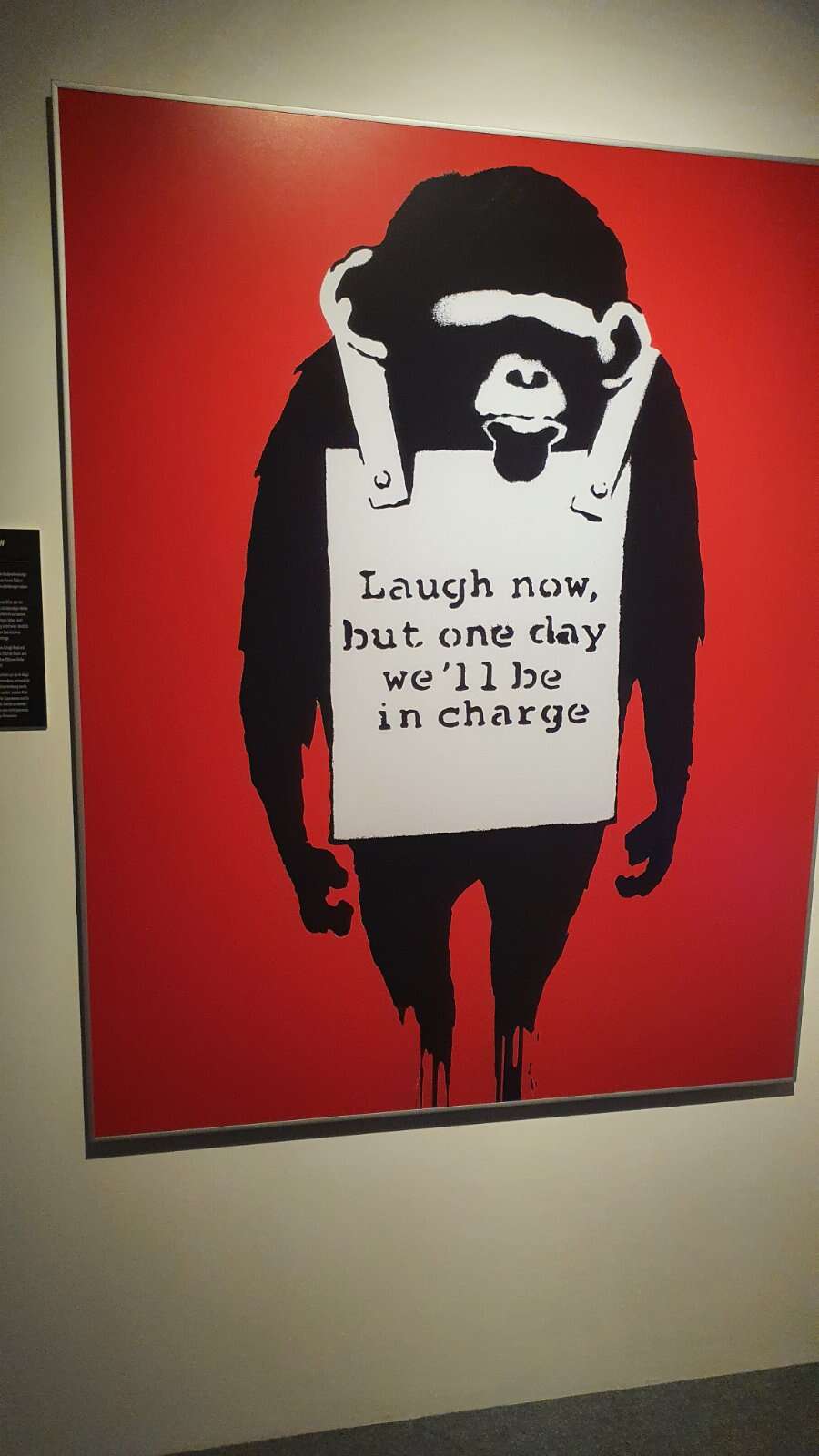 He is world famous and mysterious at the same time. Banksy, a native of Bristol, is still an unnamed graffiti artist and painter, who is known for defying the boundaries of the art market and has been making a splash with his work for many years.


What works by Banksy are on display in Munich? 
An exhibition in Munich called The Mystery of Banksy - A Genius Mind unprecedentedly displays more than 100 works of the famous superstar of street art: graffiti, photographs, sculptures, video installations and prints on various materials such as canvas, fabric, aluminum, forex and plexiglass, have been reproduced and collected together specifically for this collection. An immersive video documentary that highlights the most important milestones in the career of an unnamed artist finalizes all this.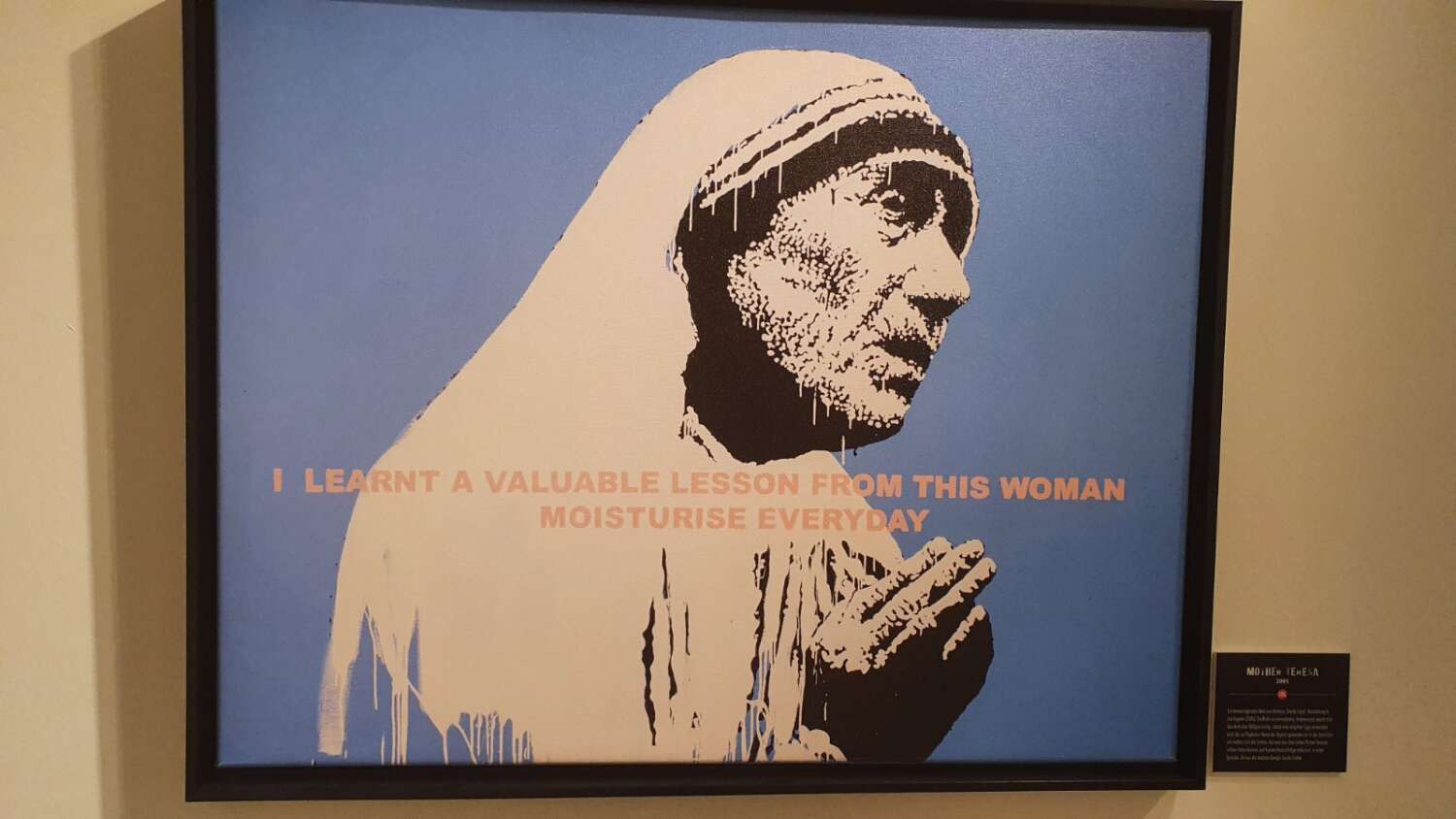 According to Banksy's motto "Copyright is for Losers", this tribute and the artwork displayed here is not officially authorized due to its anonymous status.
The exhibition was curated by Guillermo S. Quintana. The artist, who comes from Mexico City and lives in Berlin, is a transdisciplinary creator and creative artist. Having worked as a designer and communicator, he gradually moved on to street art, installations, frescoes, painting and curating international festivals and exhibitions. Banksy has influenced his work from the very beginning. He is an absolute industry connoisseur and Banksy expert.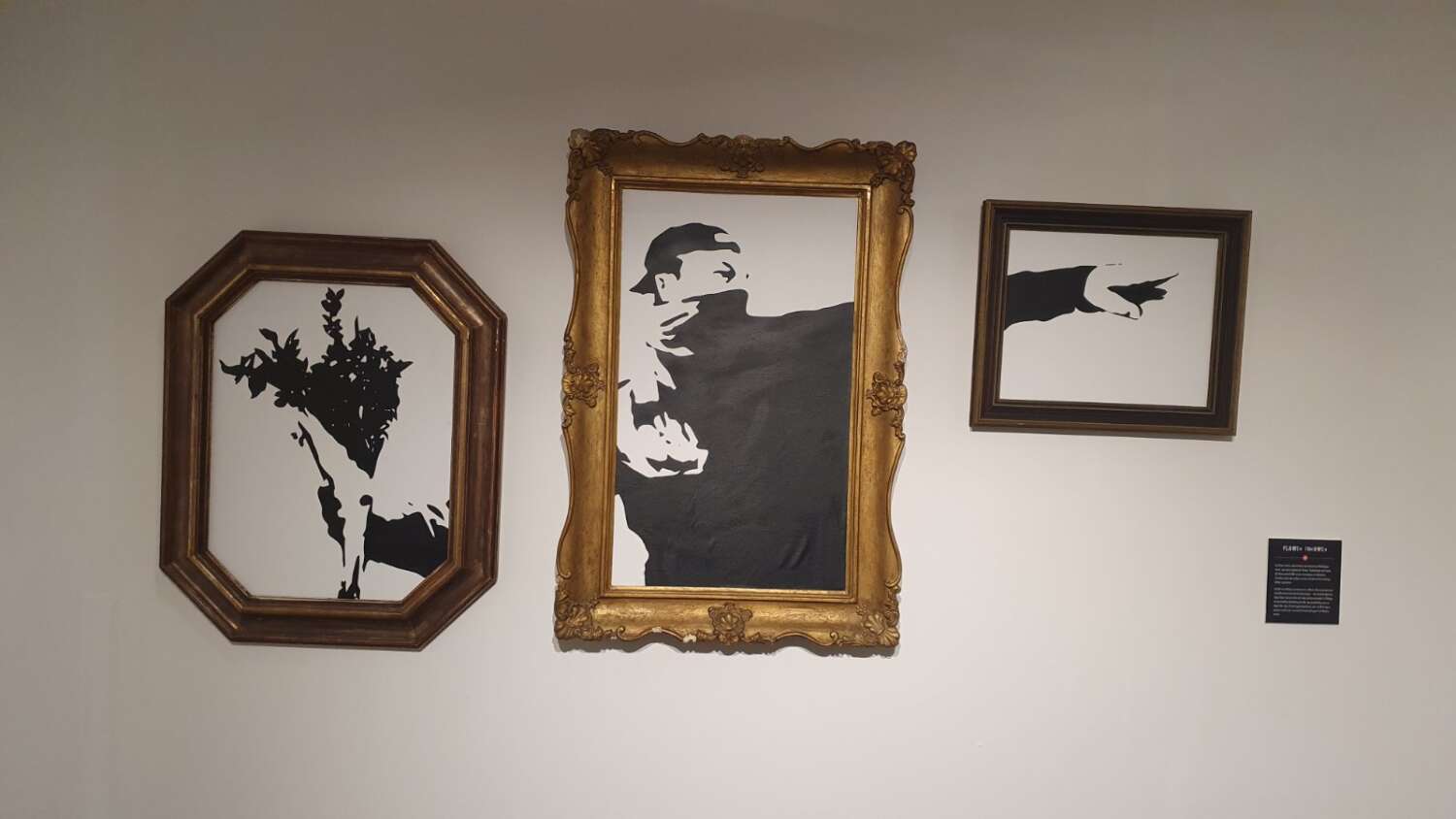 "Banksy's art is the history of art that can be lived. And that is why it is definitely worth it all those who have never been to an exhibition of the British will come to visit us. The show promises one a truly unique experience and a 'must see' to celebrate Banksy's art and to take his messages further into the world. These messages are the cornerstone of what Banksy's character represents in contemporary art today and is part of human history," said the creative director of the exhibition.
Banksy's exhibition will run until June 4, 2021.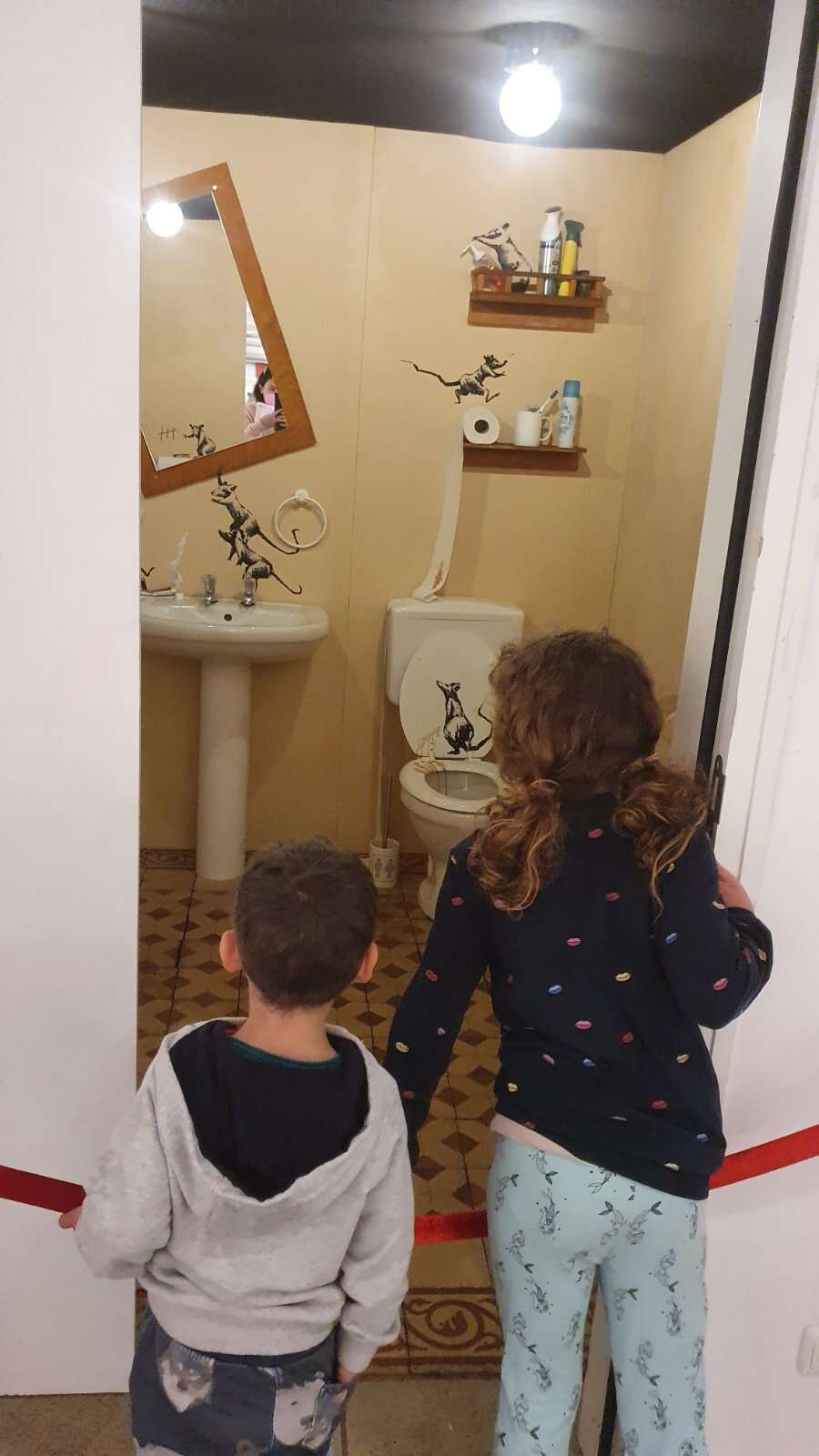 How to get to Isarforum am Deutschen Museum? 
It is located on Museum Street in the Deutsches Museum and can be reached from the main station from the Isartor S-Bahn stop.
By tram: line 16, get off at the Isartor stop
Line 17, to the Isartor stop. The Deutsches Museum stop on line 17 will not be serviced due to construction work.
By bus: Line 132 Boschbrücke, Line 52 + 62 Baaderstraße.
By underground: line 1 + 2, Fraunhoferstraße, then bus 132.
Tuesday - Friday: 11:00 - 19:00.
Saturday, Sunday and public holidays: 10:00 - 19:00.
Last admission: one hour before the end of the exhibition.