Someone, when mentioning the Philippines, will recall the subterranean river Puerto Princesa, and someone will think about cute big-eyed tarsiers. But, let's be honest with each other, most people will think about a relaxed beach vacation, about swimming in gentle sea waves and wallowing in the sand, and not about sights. This is not surprising, since the islands of the Philippines are a perfect destination for sun and water worshippers. There are so many beaches on the territory of the island state that it is worthwhile to know in advance and mark on the map those that you want to visit first.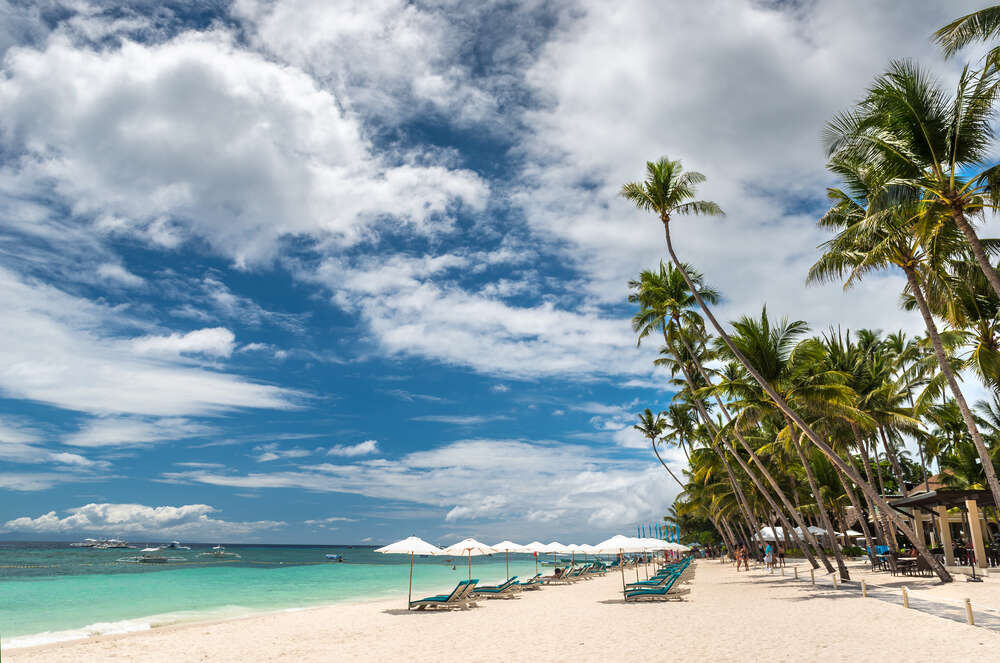 If you don't want your vacation to be overshadowed by clouds, then it's better to fly to the Philippines is between December and May. On the other hand, the rainy season is not as bad as the stereotypes about it are. From June to October, showers are not uncommon, but they are short-lived, often at night, and prices in the rainy season are much lower than in the dry season, so you can take a chance.
Boracay
The visiting card of Boracay, the most popular island in the Philippines, is White Beach. It stretches for 4 kilometers along the west coast of the island and is famous not only for its sugar-colored sand, but also for parties and discos until morning. White Beach has a well-developed tourist infrastructure. The northern part of the beach is quieter and the entrance to the water is very shallow, which makes this area a perfect place for families with children.
Diniwid Beach is just around the corner from White Beach, a 10-minute walk away. It is much smaller, but also much more comfortable, as few tourists decide to move away from the main beach of Boracay.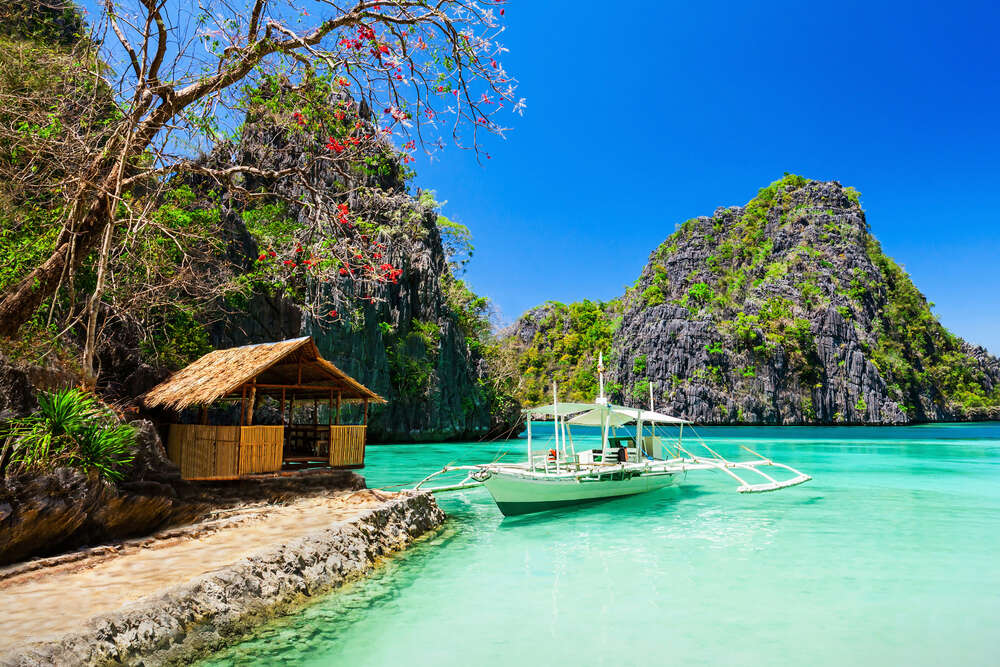 If White Beach is a perfect place for a passive beach vacation, then Bulabog Beach attracts tourists who like extreme sports. You won't be able to swim here, there are a lot of corals and sea urchins at the bottom, but the wind blowing over the beach is perfect for windsurfing. Bulabog can be easily identified from afar by flocks of multi-colored sails in the sky. Even if you have never tried windsurfing, you can rent equipment on the beach and get lessons with an instructor.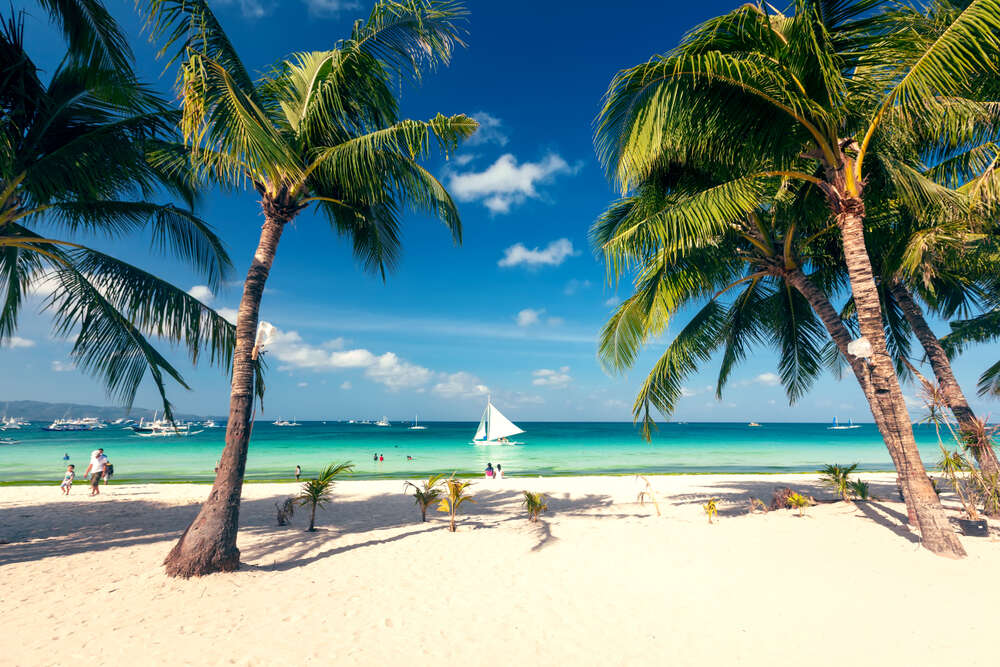 In the north of Boracay, there is another famous beach called Puka Shell. It got its name because of the abundance of beautiful shells, and there are much less people and, accordingly, noise than on White Beach. Those who want to swim and sunbathe in privacy come here. Please note that the waves in the north of the island are bigger than on other coasts, so it is not worth going to Puka Shell with small children.
Palawan
The best beach on Palawan is located in the vicinity of the famous tourist village of El Nido. It is called Nacpan and evokes a delighted sigh at first glance. In a bay surrounded by green hills, you can picture yourself as Robinson and completely forget about the bustle of the big world for at least a few hours. Branchy palms give shade no worse than rented umbrellas, soft sand at the bottom caresses the feet, the descent into the water is gentle. And not far from the beach, the picturesque Nagkalit-Kalit Falls are rustling.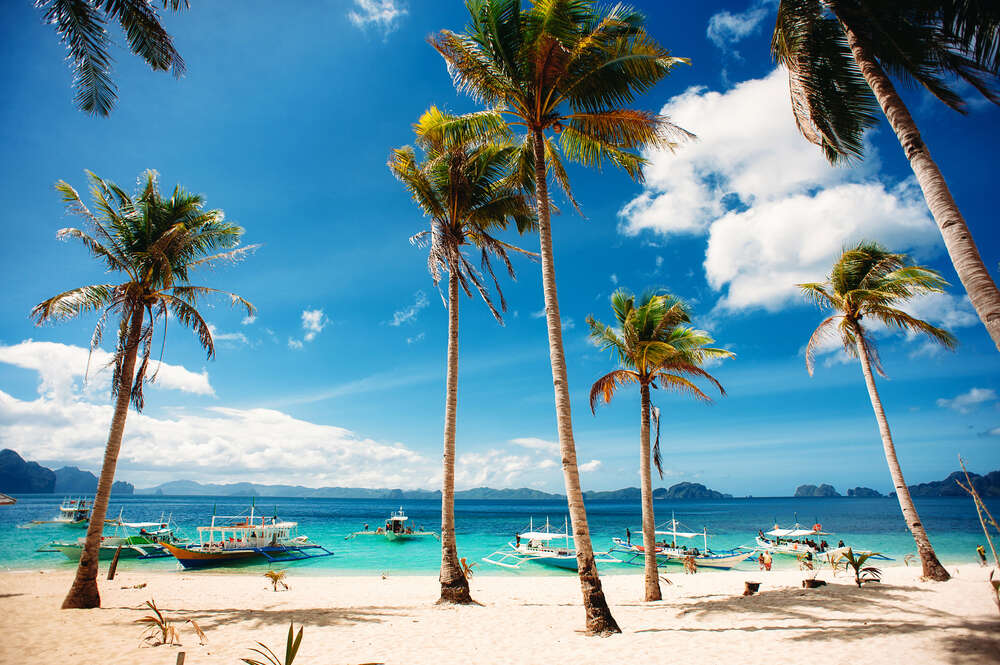 The longest beach in Palawan and all the Philippines is simply called Long Beach and stretches near the town of San Vincent. 14 kilometers and not the easiest access to the sea is a guarantee that you can always find a secluded place here to fully enjoy the wild rest. The tourist infrastructure on Long Beach is completely absent.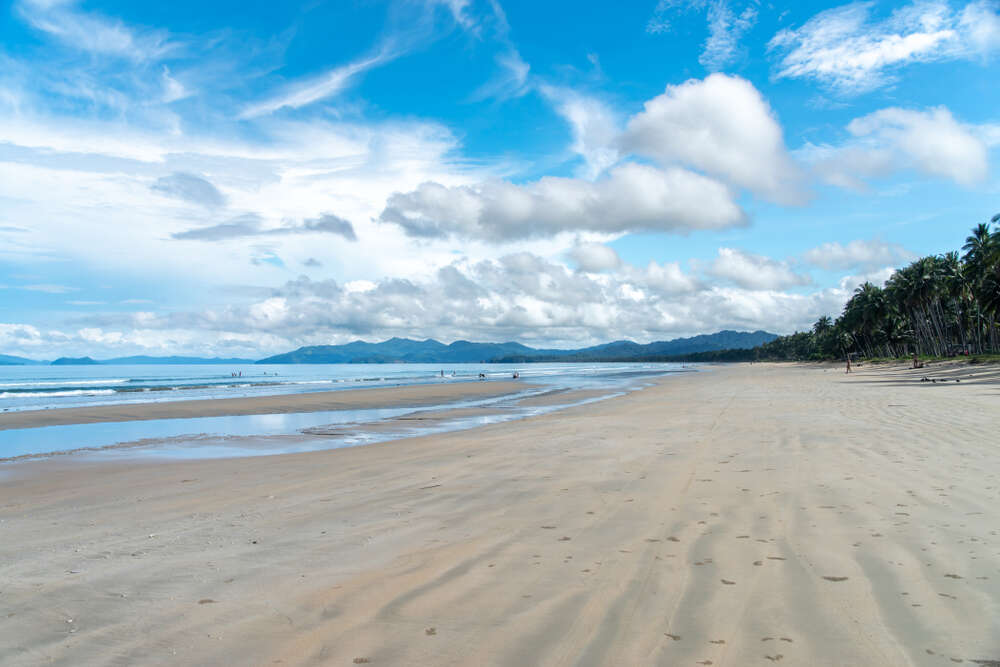 Banul is often classified as Palawan's beach, but it is located on the neighboring island of Coron. You can only get to it by boat, so there are usually few tourists here. The price to pay for privacy is the lack of infrastructure, but those looking for tranquility amid paradise views are not intimidated.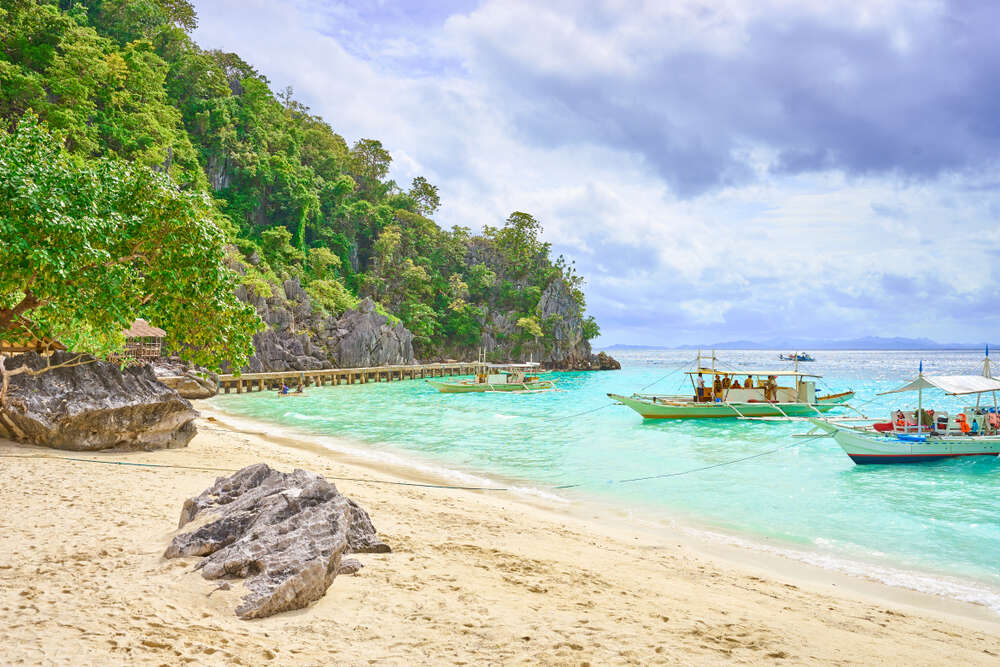 The small shady Seven Commandos Beach pleases the eye with green hills on one side and steep cliffs in the sea on the other. There are almost always a lot of people on it, but you can catch a moment between the excursion waves and enjoy the beauty of the Philippine nature without crowds around. It is especially convenient to do this if you do not get to Seven Commandos for a couple of hours, but settle in the vicinity for a few days.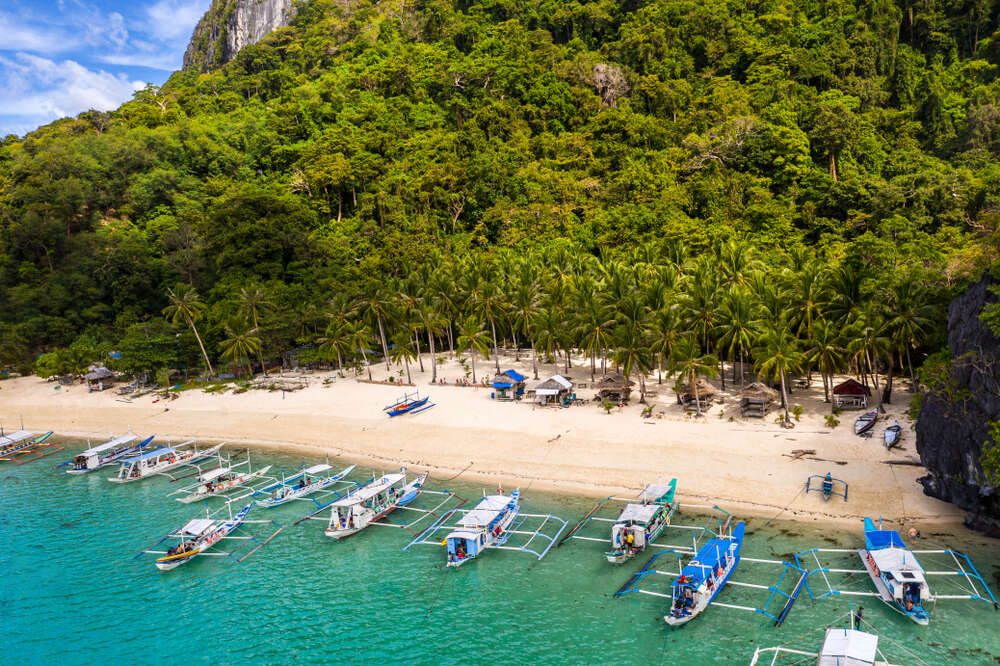 Marimegmeg Beach is unique for its orange sand, which looks like molten gold in sunset or sunrise light. There are no sun loungers and umbrellas, but there are almost no people, so you can enjoy the unity with nature. Please note that this beach has strong low tides, during which swimming is problematic.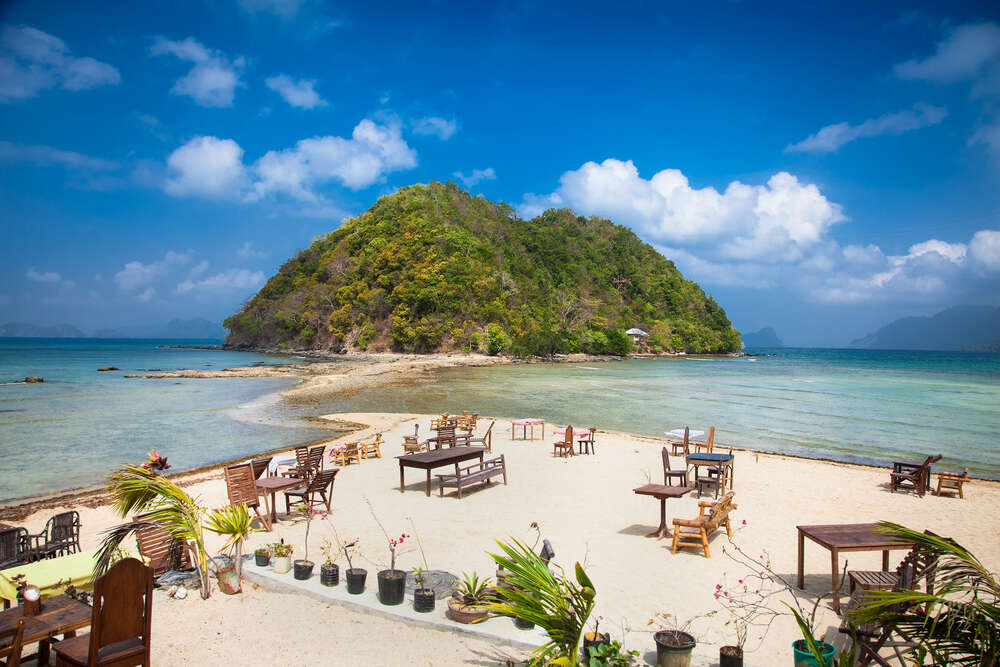 There are not many great surfing spots in the Philippines, but Dooley Beach is one of the best. High waves make it unsuitable for swimming with children, but for those who want to curb the elements on the board, it's an earthly paradise. You can rent surfing equipment on Dooley, and instructors are always available for beginners.
Bohol
Right near the southwestern edge of Bohol, there is a small islet of Panglao, famous for its coral reef and Alona Beach. It is one of the best diving spots in the Philippines and a mecca for diving enthusiasts from all over the world. Where else can you swim side-by-side with sea turtles? Doljo Beach on Panglao is famous for coconut plantations and beautiful shells.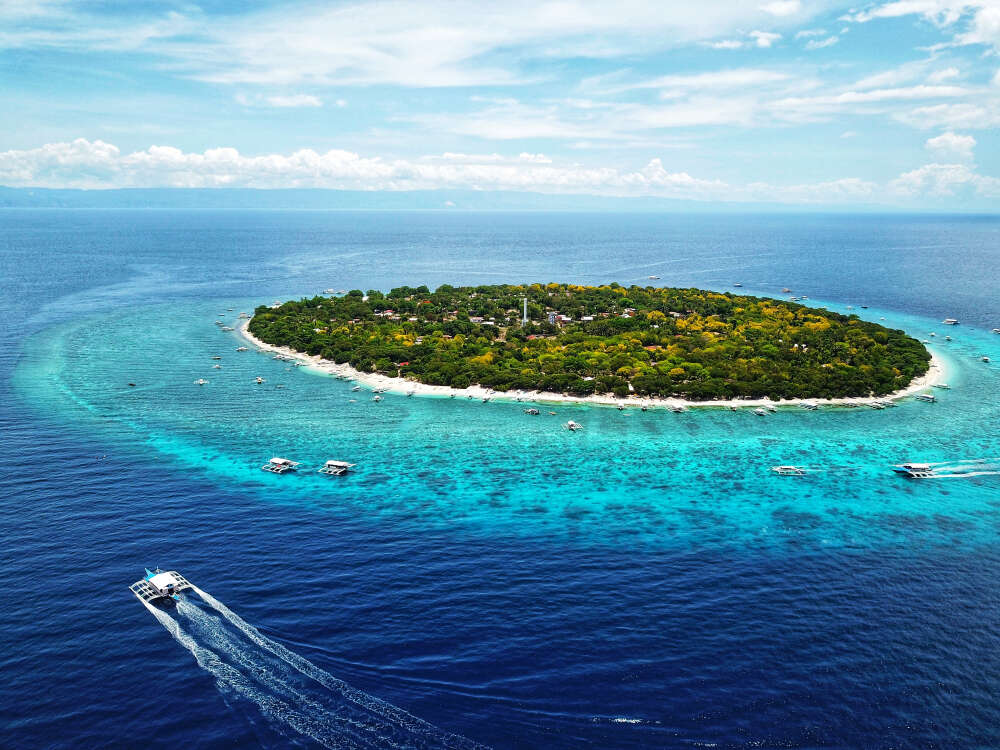 The beach on the island of Pamilacan, off the coast of Bohol, attracts tourists not only with clear water and clean sand (they have too many of those in the Philippines). But in the waters near Pamilacan, you can also see whales and dolphins during observation tours.
The largest and most developed beach in the Bohol province is Dumaluan. It is also located in Panglao and is considered to be one of the best places for family holiday. Adults can try water skiing, paragliding or diving, while children can try banana boat rides. The only disadvantage of the beach is that it is noisy and densely built up with cafes, shops and travel agencies.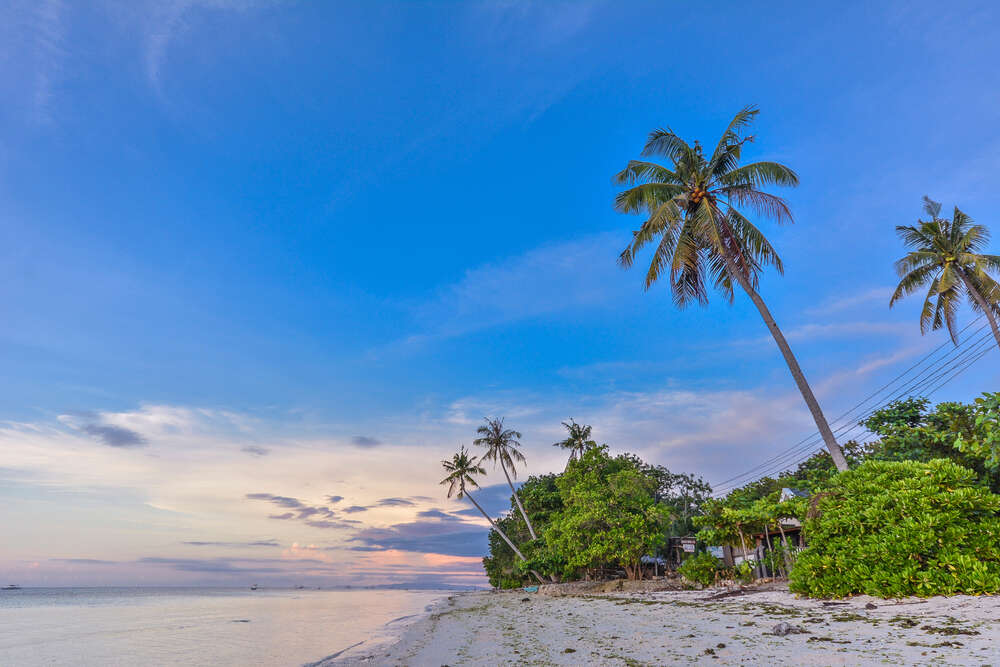 Most of the beaches in the Philippines are covered with fine sand, and Can-uba stands out among others. Its cover is a small round pebble that pleasantly massages the legs when walking.
Cebu
The clean, well-maintained and shallow beach of Santiago Bay is perfect for families. You can rent here a kayak, a boat with a motor, a beach volleyball ball, in general, whatever your heart desires. After an active pastime, it is so nice to satisfy your hunger with Filipino dishes in one of the many cafes.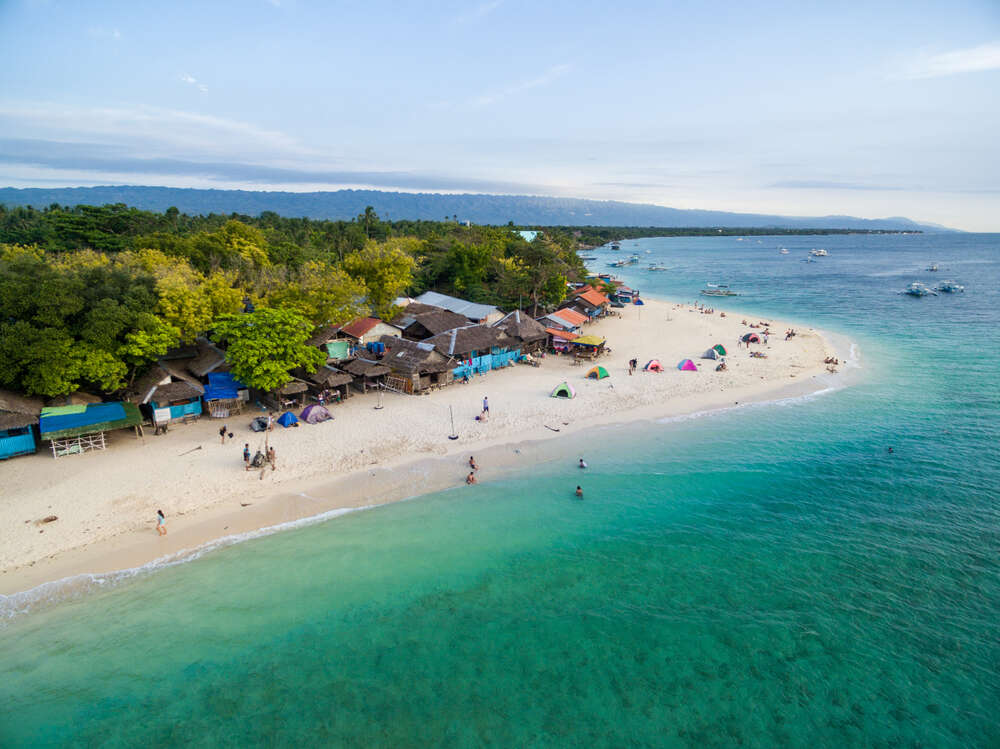 Off the northern coast of Cebu, you can find the small island of Malapascua with its famous Bounty Beach. It fully lives up to its name, which translates as "abundance": there are stunning views, a rich underwater world and huge palm trees, which seem to be specially planted for spectacular photos. The views of the sunset from Bounty Beach are especially impressive, and watching them is even more pleasant, if you sit comfortably in one of the local cafes with a cocktail in your hand.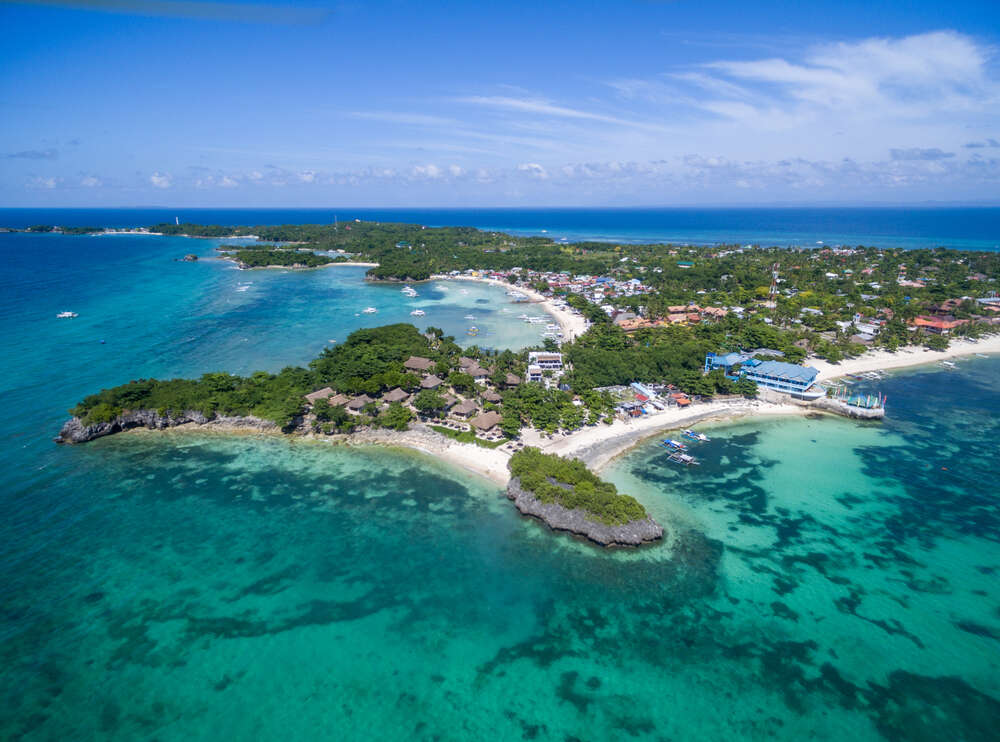 In the south of Cebu, steep limestone cliffs surround Tingko Beach, a tranquil and cozy place perfect for family picnics. Many huts and bungalows have been built in its vicinity, so you can stay in this paradise for a couple of days or even for the whole holiday.
Other islands
In addition to the large islands, the Philippines include a huge number of small pieces of land, many of which also have beaches. For example, the islet of Kalanggaman is one continuous beach. All covered with greenery, absolutely all, it pleases fans of wild holiday with the complete absence of hotels, shops and noisy parties, but if you wish, you can live on Kalanggaman for a while, renting a tent or a bamboo bungalow.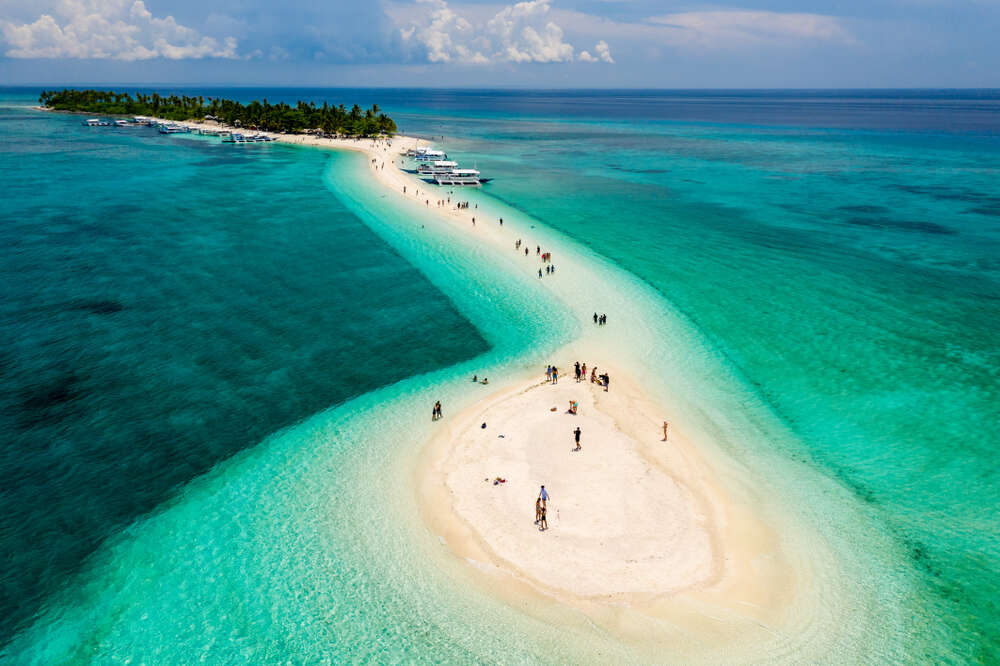 Hidden Beach on Matinloc Island is called hidden for a reason. It is surrounded on all sides by steep cliffs, so there are never waves here, and the entrance to the sea is gentle and comfortable. Unfortunately, privacy on the island is unlikely to be found, Hidden Beach is a popular tourist attraction and tourists come to it regularly with organized tours. But this is a great place to take spectacular photos.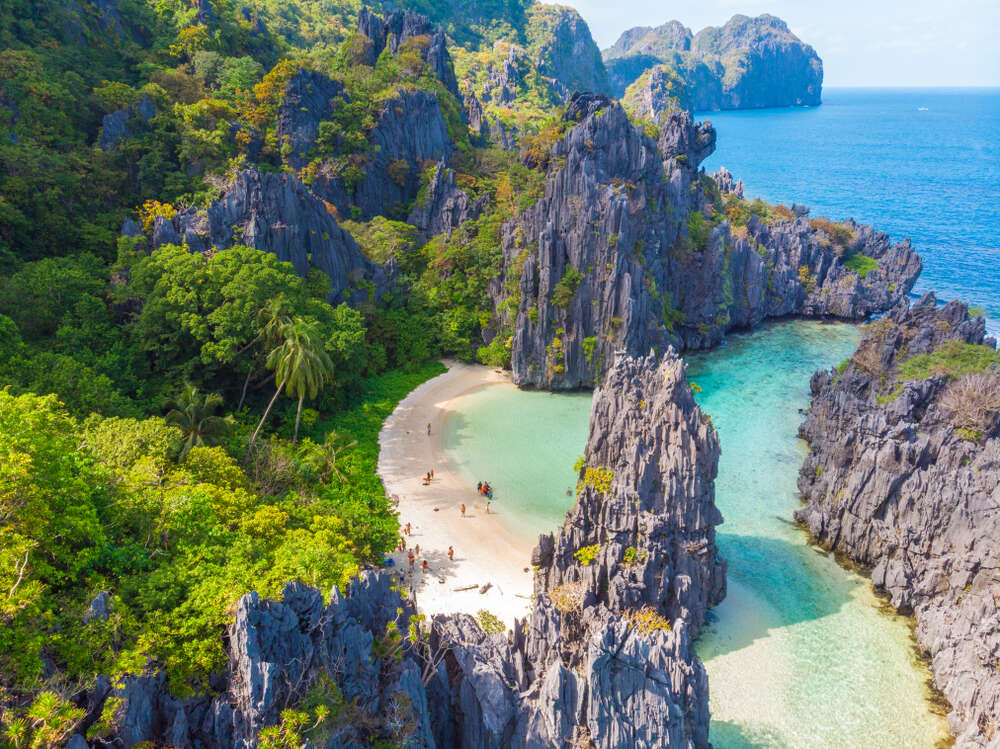 Anavangin Beach, located in the bay of the same name, is surrounded by palm trees, which are typical for the Philippines, but by a real coniferous forest and covered with volcanic ash. And the beaches on Santa Cruz Island flaunt soft pink coral sand. It's a perfect place for a romantic getaway and spectacular photo shoots.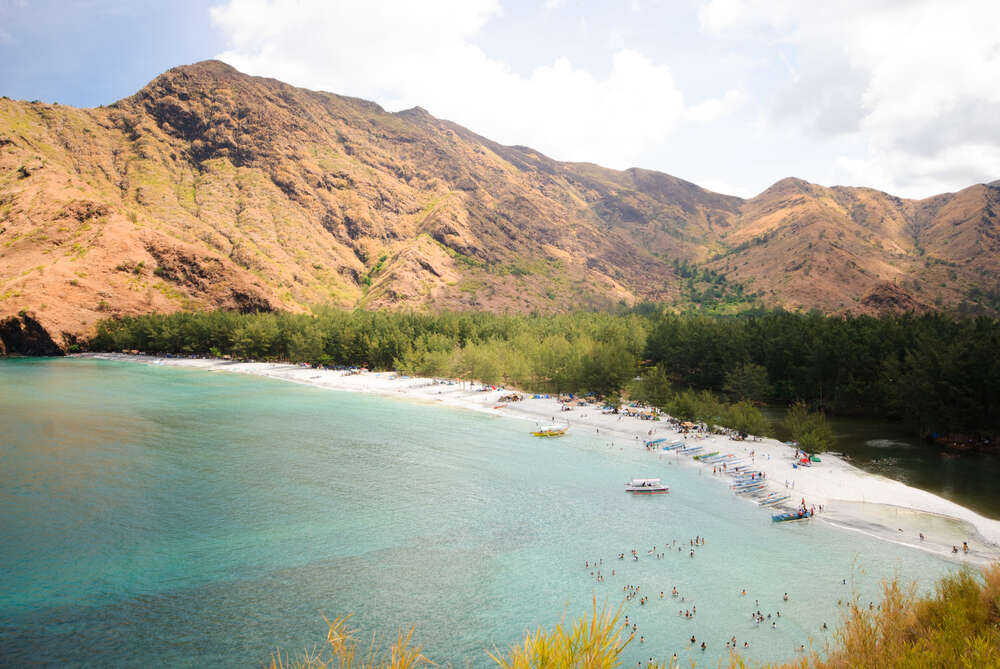 The beaches of Siargao are considered to be the best surfing spots in the Philippines.
The islands of the Philippines have hundreds of beaches for every taste. Some of them will have to be reached from Manila with numerous transfers, but the reward will be unspoiled nature and no crowds. Others are simpler in terms of logistics, more crowded, but no less beautiful. And whichever of the beaches of the Philippines you choose, an unforgettable vacation awaits you in any case.