Though most may associate autumn with the death of foliage and end of summertime, here is a list of places that beg to differ because the real beauty of these places truly comes alive during autumn time. Among the vividly coloured leaves and beautiful shedding trees, these sites are every autumn lover's dream! So next time you hit the road in autumn, make sure to give these places a visit.
1. Bear Rocks, WV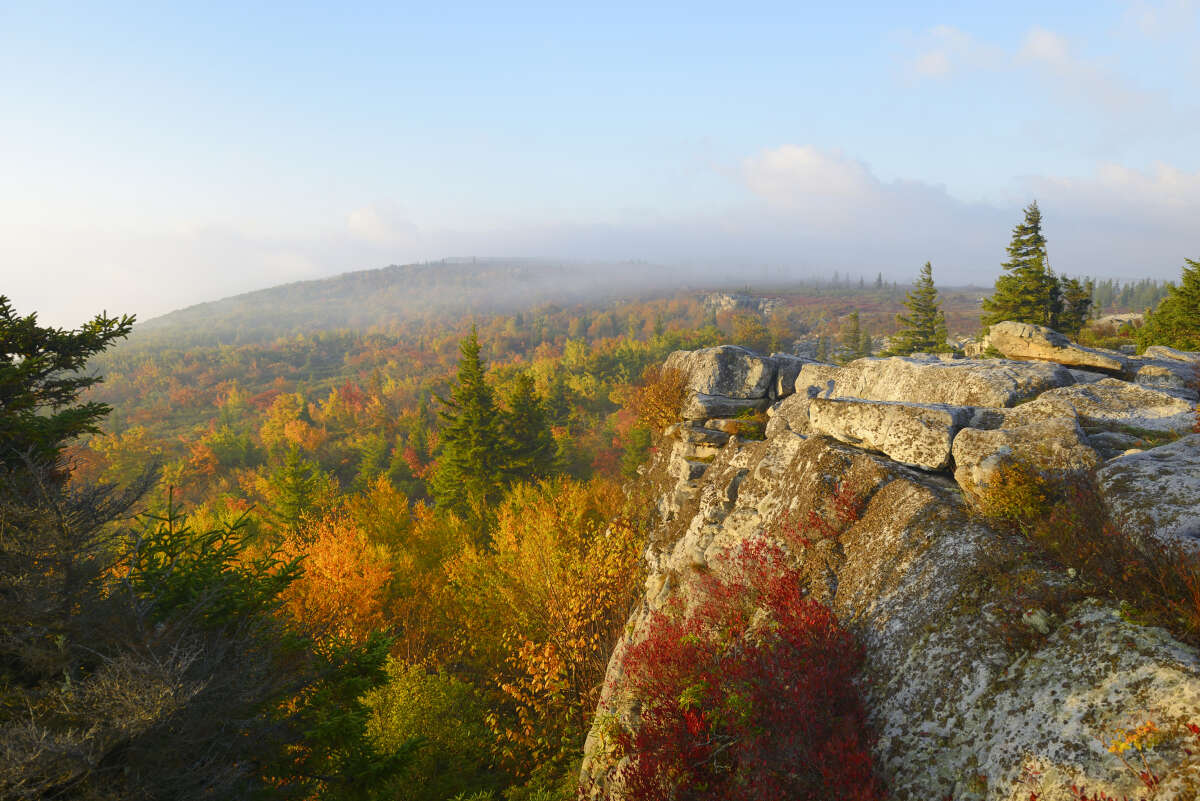 Immerse yourself in this beautiful rocky terrain as you take your body and senses for a hike among the exquisitely carved stones. It's a natural wonder any given day, but it is the autumn season that it truly shines when the diversely coloured foliage provides its neutral earthy tones, a much-needed pop of colour!
2. Plitvice lakes, Croatia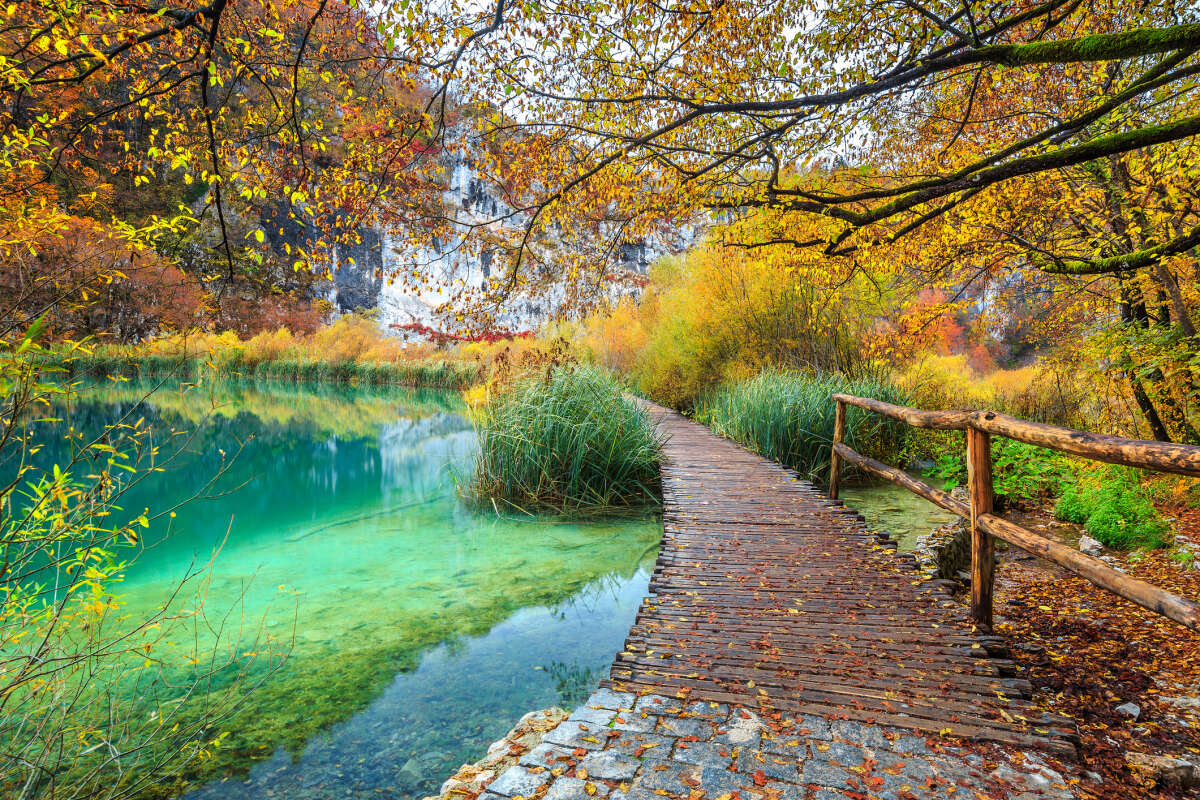 If you're planning a trip to the beautiful region of Croatia and Plitvice lakes is on your bucket list, then why not make the most of your trip by scheduling it for autumn? Croatia's most popular tourist destination, it has 16 terraced lakes, joined by waterfalls that extend into a limestone canyon and the season of autumn only adds to its beauty!
3. Shenandoah National Park, Virginia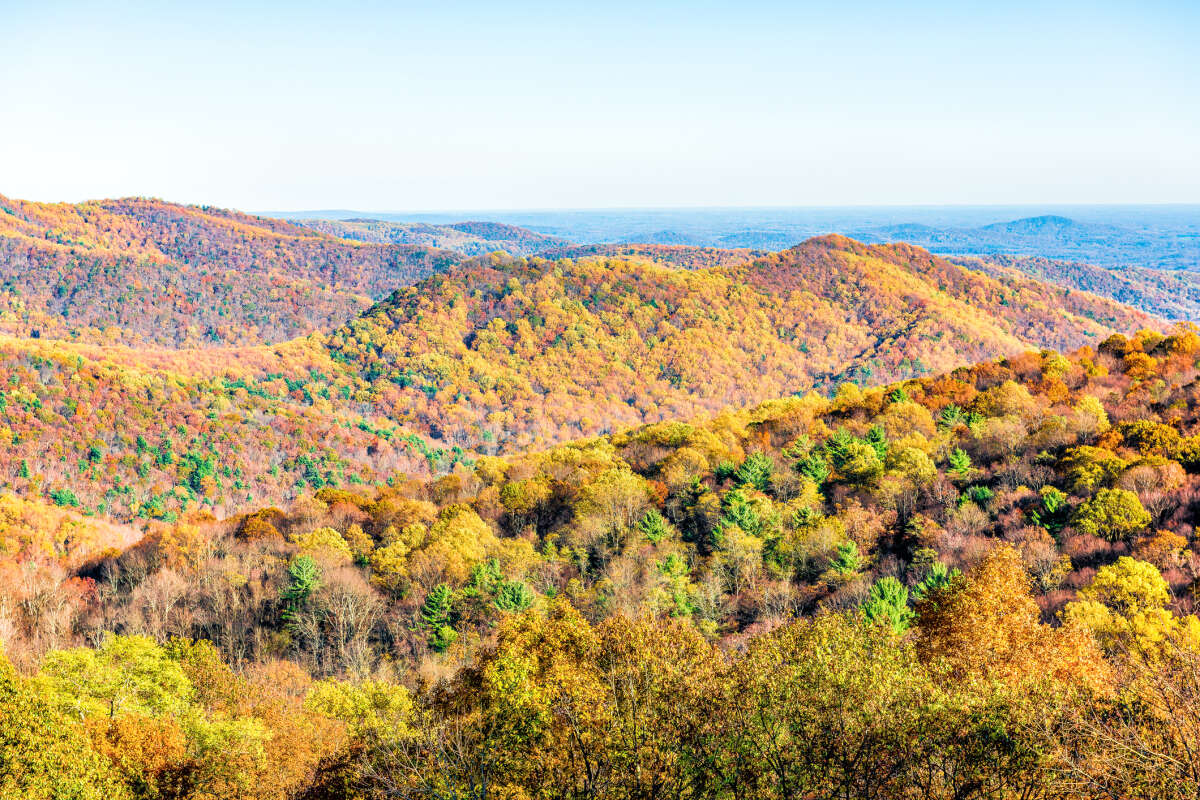 If you're fancying a scenic long drive, environmentally conscious camping, hiking and a mesmerising waterfall than look no further than the Shenandoah National Park located in the state of Virginia. Want to know the only place that tops that? Shenandoah National Park in the autumn season. This marvellous wilderness only becomes more beautiful with each day of autumn, and the diverse flora and fauna provide a tantalizing experience for the mind!
4. Saint Ana volcanic lake, Romania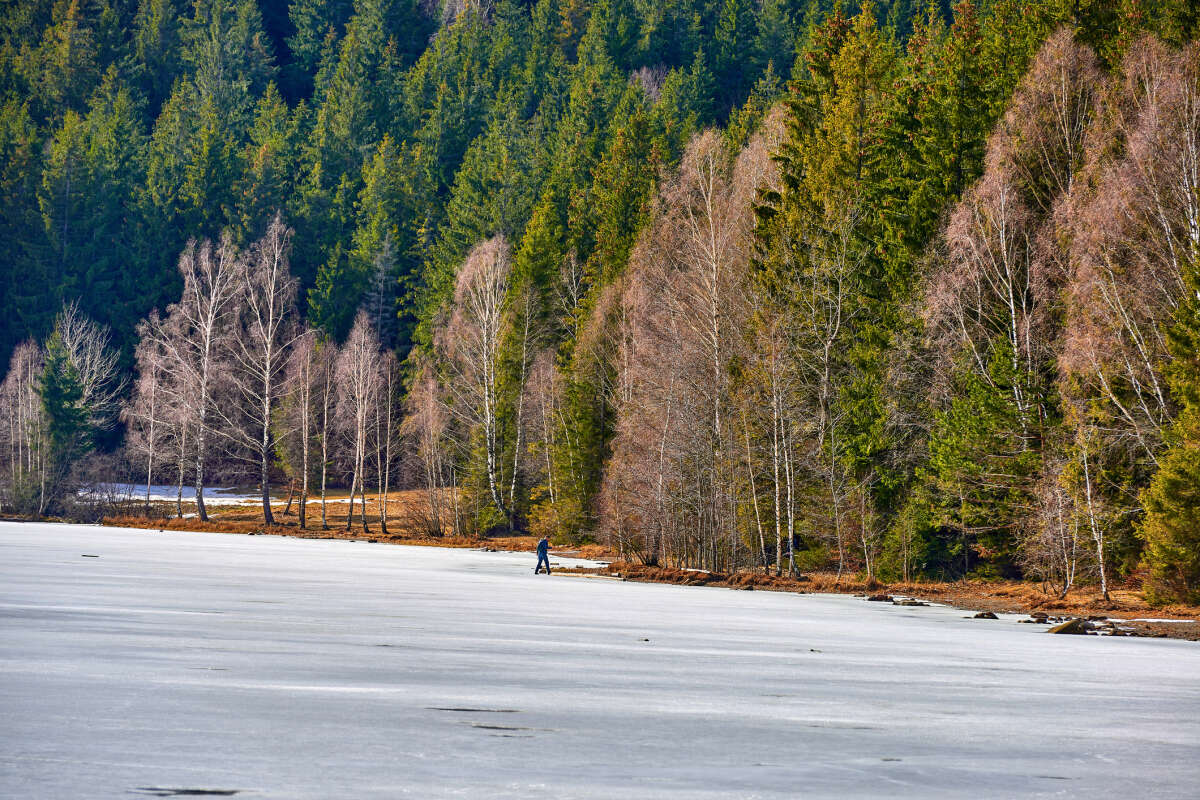 This gorgeous crater lake is the only one of its kind in Romania and the gifts that autumn brings with it only add to this lake's beauty thus solidifying its status as a masterpiece of nature. So next time when the leaves start shedding, make sure you have this gorgeous autumn location on your site seeing list!
5. Huay Mae Khamin Waterfalls, Thailand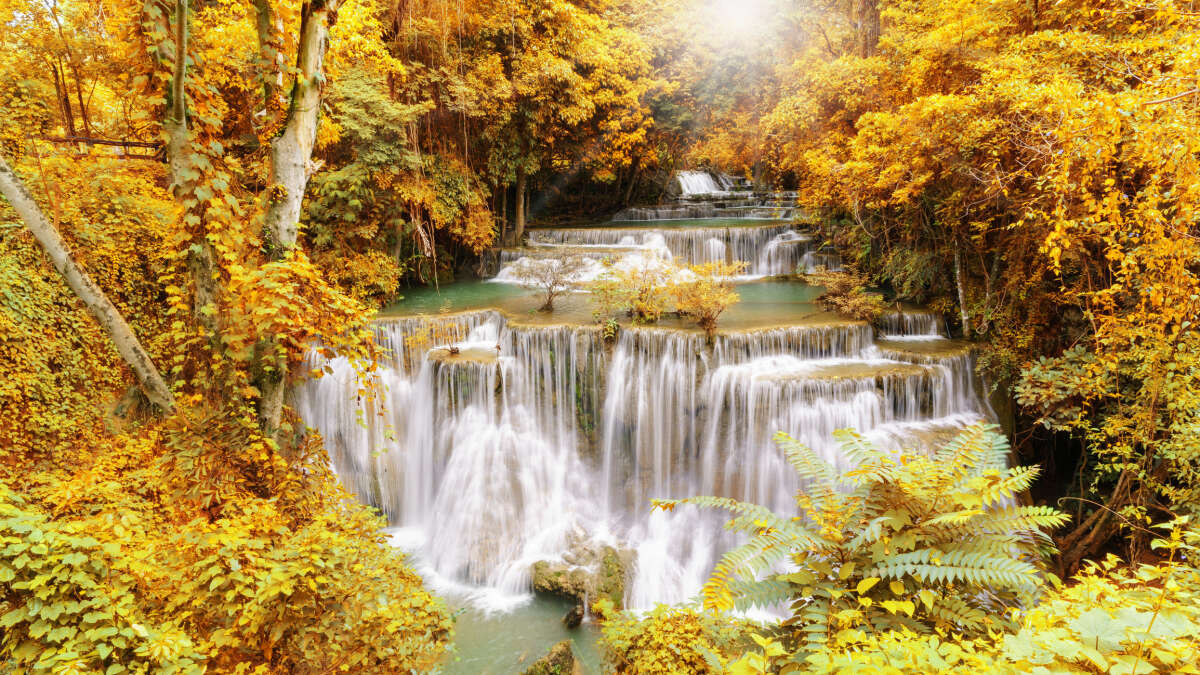 A great alternative to the usually crowded tourist spots, this hidden gem of nature consists of seven level falls that allow the water to fall into the most mesmerizing of fashions. If you're hoping to get the most out of your trip, then autumn is the best time to visit these waterfalls!
6. Nishat Bagh, Srinagar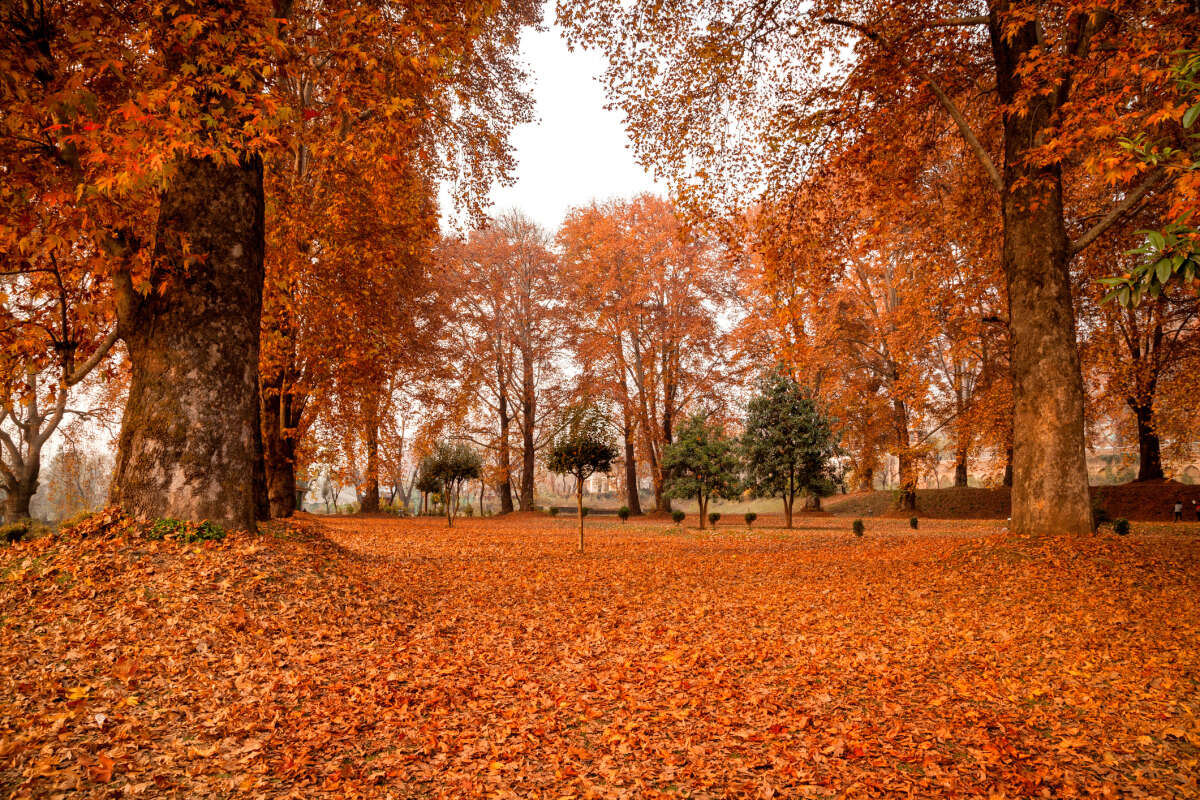 While it is easy to find oneself immersed in the culture and heritage that India has to offer, don't forget to check out this relatively unknown remnant of the Mughal era. A walk among this garden, comprising of twelve terraces, makes one truly appreciate the grandeur and the beautiful shades of red and golden leaves in the autumn season only add to its nobility!
7. Maroon Bells, USA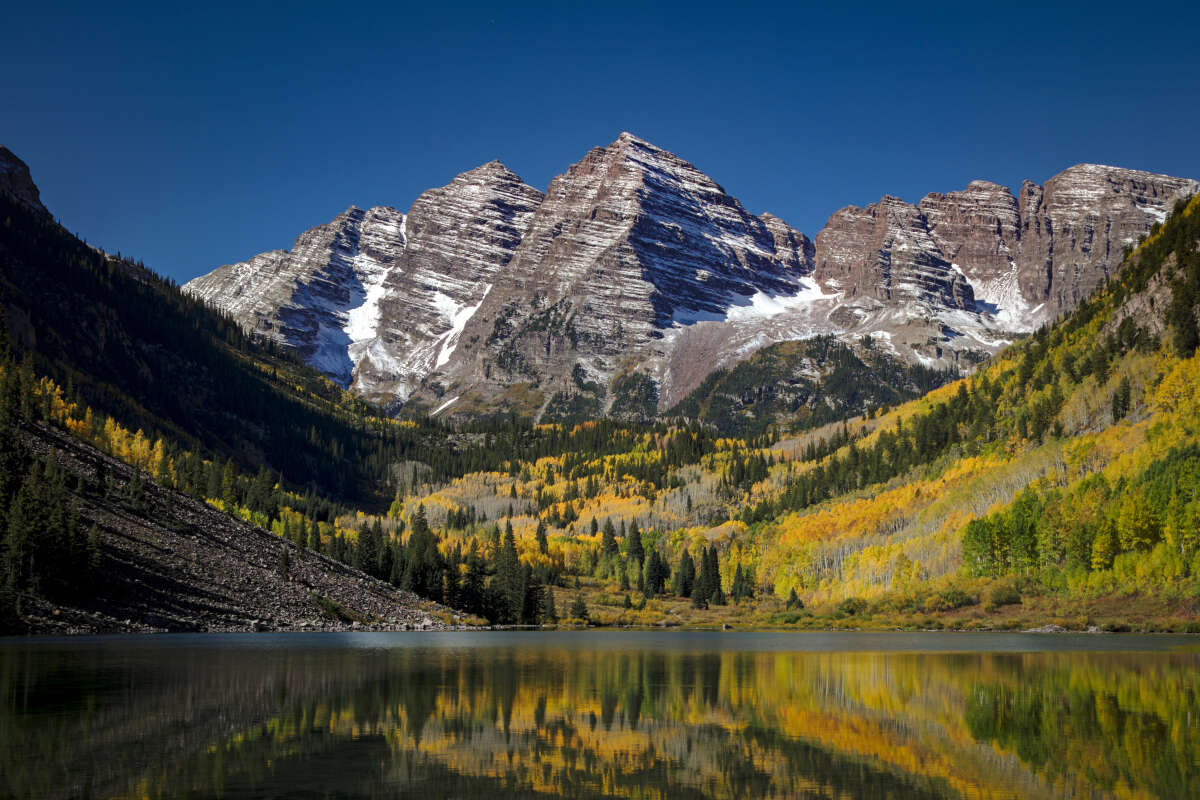 Another autumn paradise, this entry from the USA, looks like a painter's canvas when autumn reaches its peak. Comprising of two peaks of a distinguishable purple colour, giving rise to the colourful name. These peaks, when drenched in the autumn foliage, are a mesmerizing view that is sure to take away any winter blues! So, pack your bags and don't miss this beauty.
8. Lake Bled, Slovenia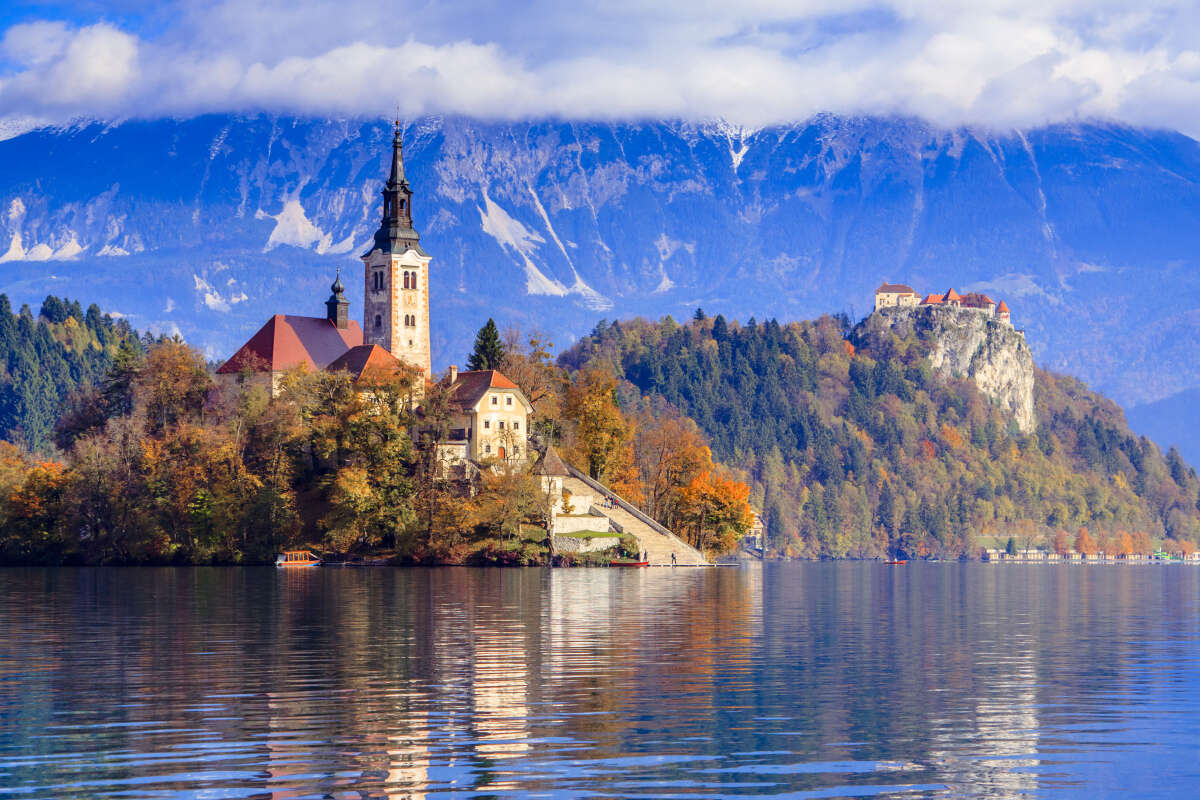 A lake surrounded by valleys, lush forests and overlooked by a historic castle. If you think this image cannot get any more picturesque, then wait till you pay Lake Bled in Slovenia, a visit! This tourist spot is an image right out of a fairy-tale, and the beauty of autumn only adds to its magical status.
9. Hibiya Park, Japan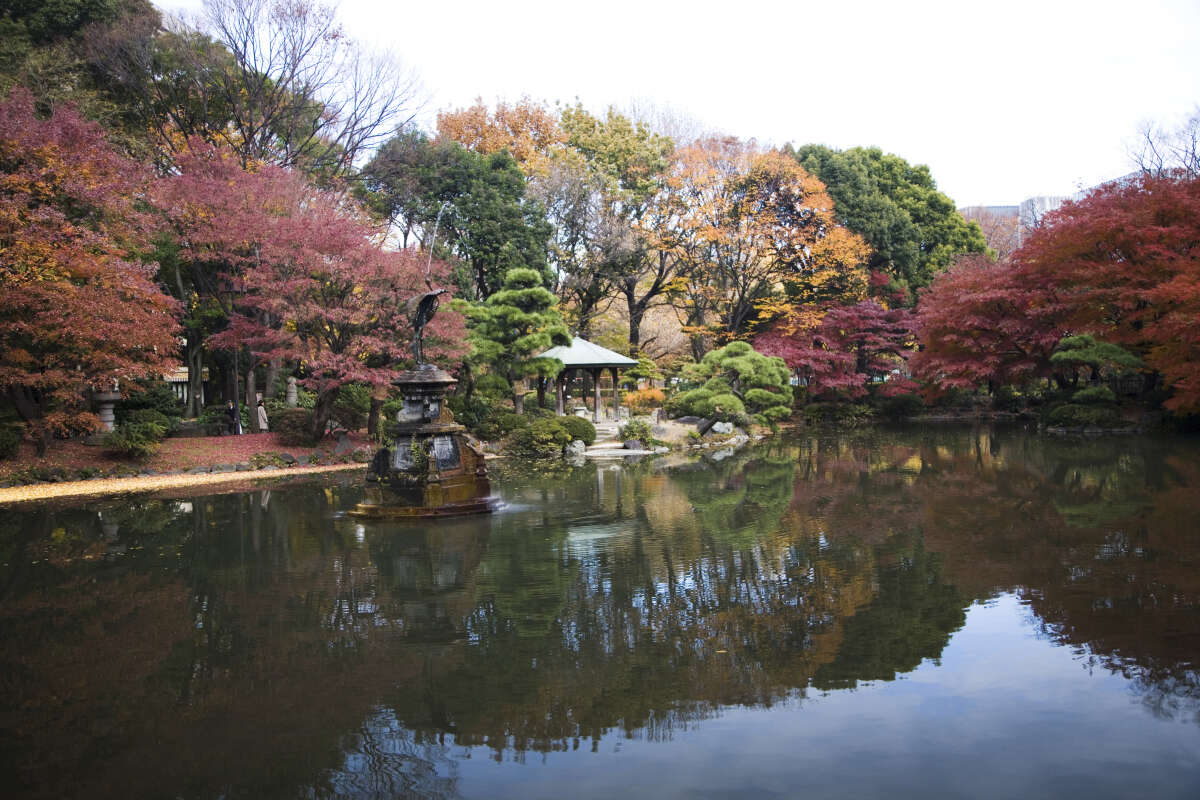 Considering the rich culture and beautiful sites in Japan, it is not hard to fathom why it leads in the list of tourism spots but what a lot may not realize is the hidden beauty that reveals itself during autumn and introduces the traveller to Japan like never before. The ponds and trees take on a life of their own as autumn begins thus making this a must-visit spot next time you're in Japan.
10. Los Glaciares National Park, Argentina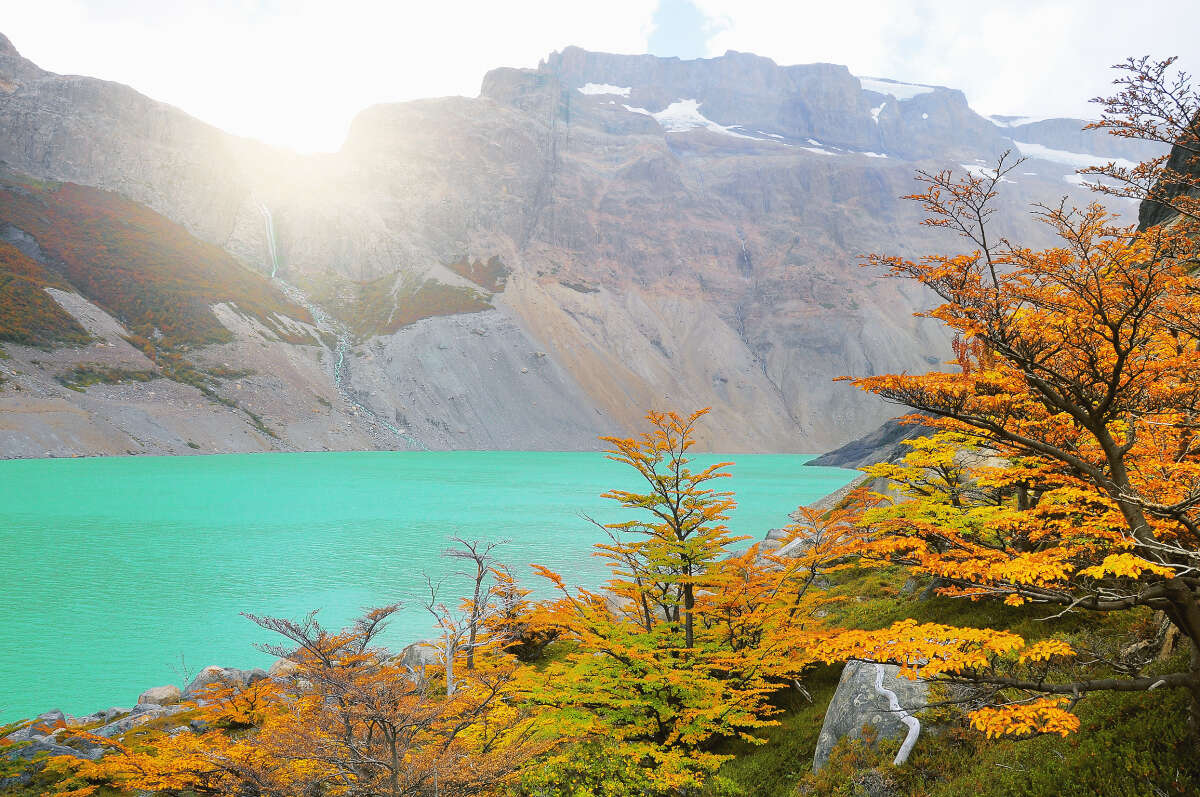 Worried that spring has passed, and you won't get the most out of your visit to the park? Then the Los Glaciares National Park in Argentina is the perfect place to give you the landscape and beauty you crave, even during autumn. So, call up your pals and make a plan to visit this autumn wonderland.
11.  New Hampshire, United States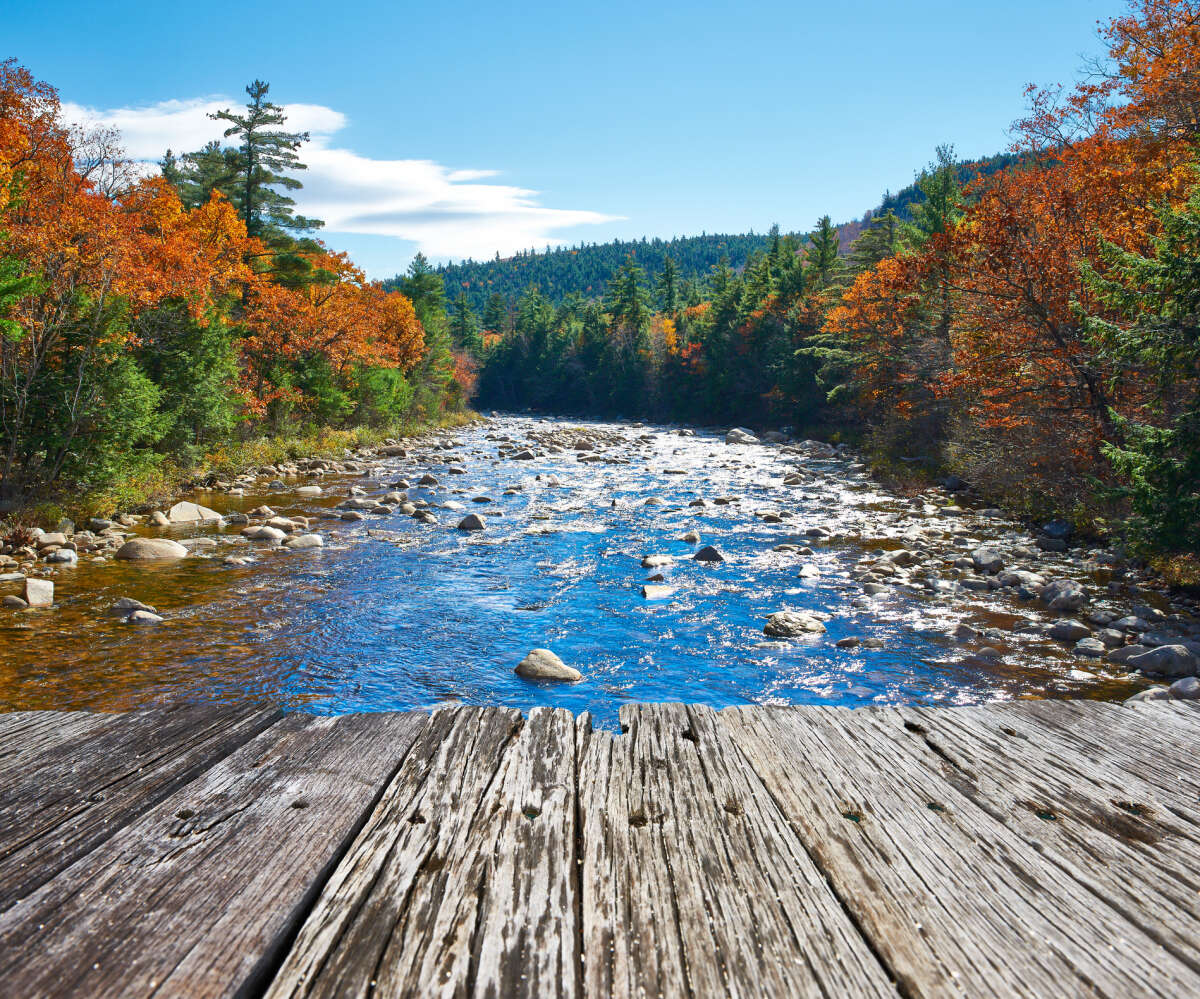 If you happen to be travelling through the US while the autumn season hits, then we suggest you head straight to the state of New Hampshire to make the most of your autumn trip. Famous for picturesque roads such as Kancamagus Highway, the autumn hues and temperature bring serenity to the soul.
12.  Bamboo forests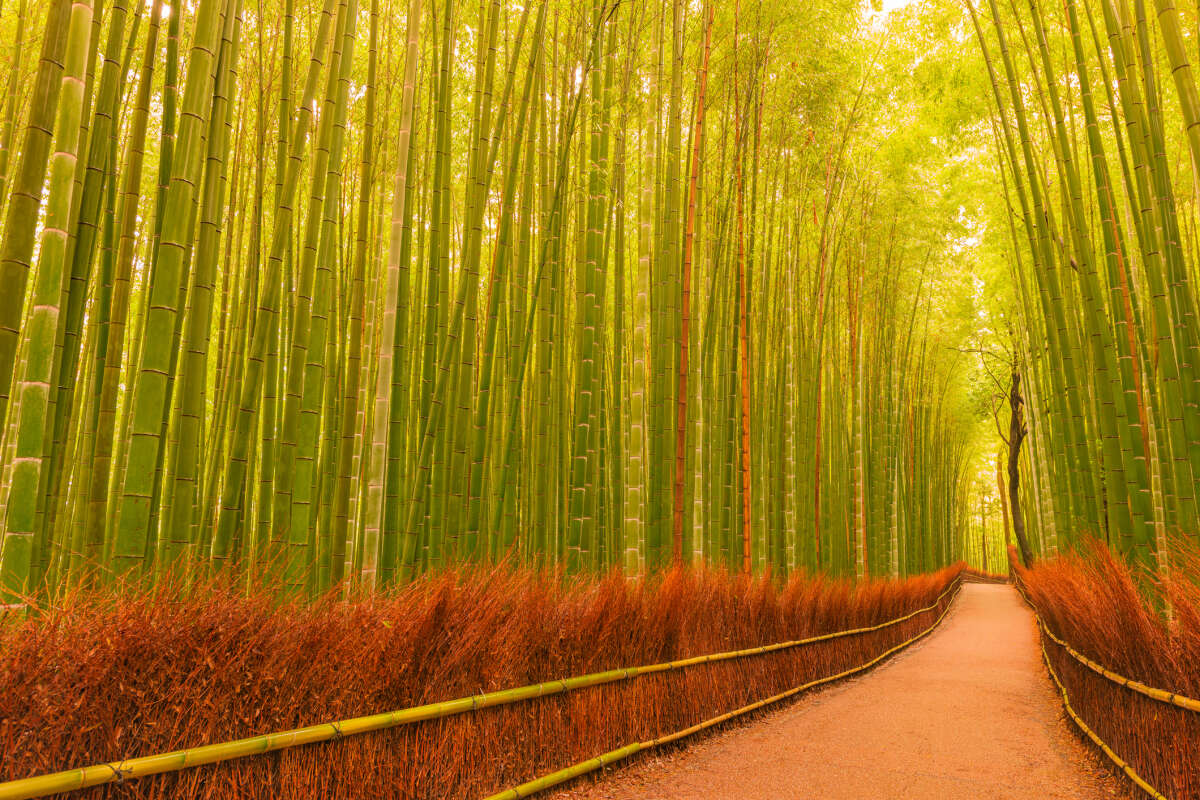 A walk through a forest may sound like a springtime activity but wait till you've walked through bamboo forests in the autumn, and then you'll surely consider this opinion changed. The simple yet elegant, long bamboo trees placed along the multicoloured leaves and shedding trees is a beautiful sight to behold so get planning to take this wonderous walk and lose yourself in the many colours of autumn.
So, next time you find someone associating autumn with only the shedding of leaves, make sure you show them this list to prove to them the unique beauty that autumn has to offer and how it compliments these 12 places to make them truly stand out. Hopefully, this list has made you appreciate the season of autumn so next time you plan to take a road trip or tour, we hope you won't restrict your plans to one season only. Mark your calendars and get planning, to visit these locations in the colourful and relaxing season of autumn!