Summer Weather for England
• Summer averages+19°С / humidity 77%
• highest was +29°С 
• lowest was +6°С 
• expected –+19°С
Weather is clear and calm in early summer. It is cool at nights and there are showers in the mornings. The warmest month is July.
Downtime in England in Summer
Summer in England is a high season. There are a lot of tourists and long lines by the sights. It is best time for tours and beach holidays. Prices for flights and hotel rooms are the highest for the whole year.
Tourists combine sightseeing tours with attending of English beaches:
• Camber Sands Beach is located in the village of Camber, East Sussex. Free admission
• Botany Bay Beach is located in the same name village, by the Enfield town. Free admission
• Porthcurno Beach is located in the same name village, on the South coastline of Cornwall. Free admission
Shopaholics rush to seasonal sales in England. Duration: June-early August.
The best shopping in the capital are on the streets:
• Oxford Street
• Piccadilly Street
• Regent Street
The best Outlets of England are:
• Burberry outlet London at 29-31 Chatham Pl, London. Opening hours: Monday-Saturday, 10 am - 7 pm, Sunday 11:30 am - 6 pm.
• Bicester Village at 50 Pingle Dr, Bicester, Oxfordshire. Opening hours: Monday-Wednesday 9am - 8pm, Thursday-Saturday 9 am - 9 pm, Sunday 10 am - 7 pm.
• Dalton Park in Church St, Murton, County Durham. Opening hours: Monday-Friday 10am - 7pm, Saturday 9am - 7pm, Sunday 10:30am - 5pm
Lovers of mysterious places head to:
• Tower Castle is located on the north bank of the River Thames in London.
Opening hours: Tuesday-Saturday 9am - 5:30pm, Sunday-Monday 10am -5:30pm
Tickets: ~€ 28 adult, ~€ 13 under 15Y, free for children under 5Y.
• St. Michael's Hill in Glastonberry, Somersetshire. Opening hours: 24/7. Free admission
• Chillingham Castle in Alnwick, north of England, Northumberland county.
Available for visiting: from Easter till 30 September. Opening hours: daily, 1 pm - 5 pm, Saturday closed.
Tickets: ~€ 10.5 adult, ~€ 6 under 15Y, free for children under 5Y
Travelers save time for the best amusement parks:
• Alton Towers Resort. Location: Farley Ln, Alton, Stoke-on-Trent. Prices: 1-day ticket ~€ 38, free for children under 3Y, ~€ 46 includes access to the water park, bed and breakfast.
• Thorpe Park Resort. Location: Staines Rd, Chertsey. Prices: ~€ 37 covers visits to all attractions, for ~€ 13 one may choose up to different 5 attractions
• Legoland Windsor Resort. Location: Winkfield Rd, Windsor. Prices: online ticket ~€ 40 children and ~€ 50 adults, covers visit to rides, meal deal with unlimited pizza, pasta and soft drinks at City Walk Pizza Pasta Buffet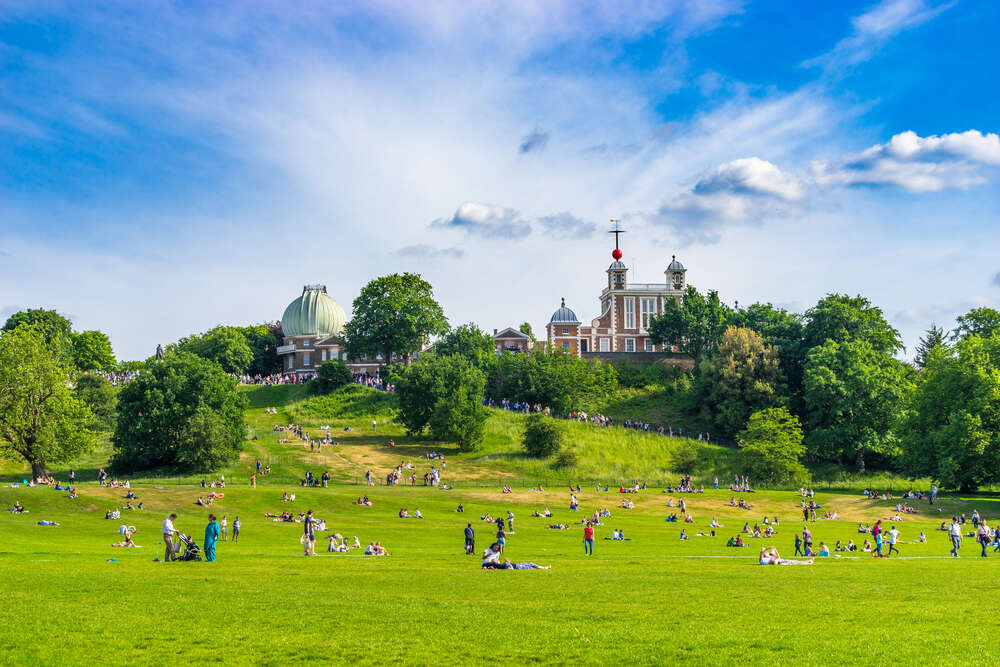 With the start of the football season in August, visitors set for the famous football clubs:
• Manchester United Football Club. Home stadium: Old Trafford on Sir Matt Busby Way, Stretford, Manchester 
• Liverpool Football Club. Home stadium: Anfield on Anfield Rd, Liverpool
• Chelsea Football Club. Home stadium: Stamford Bridge on Fulham Rd, Fulham, London
The most energetic tourists experience England by bike tours:
• The Purbeck Ride Trail runs along the Perbek Peninsula in Dorset County. Training level: above average. Duration 47 km. On the way: the ancient Corfe Castle, English Channel views
• Kent County Trail runs along Island of Thanet. Training level: medium. On the way: Ramsgate, Margate and Broadstairs resort-towns, beautiful landscapes overlooking the sea 
• The Lake Trail runs in Lake District National Park, northwest England. Training level: above average. Duration of the route: 6 days, 316 km. On the way: landscapes of the Cumbria county, country roads, hills and lakes. 
Tour price 7 days / 6 nights starts at ~€ 1200, covers bicycle rental, maps, guiding and bed.
In the capital guests of the country hurry to traditional tea-time:
• The Dorchester Hotel serves Tea at 11 am - 6 pm. Price: ~€ 75 adult, ~€ 40 child 5-12Y. Location: 45 Park Lane, London
• Coffee and Tea House 'Sketch' serves traditional Tea Party at 11:30 am - 4:30 pm. Location: 9 Conduit Street, Mayfair, London. Price is ~€ 45 per person.
• The Diamond Jubilee Tea Salon serves Tea at 11 am - 7 pm. Location: 4th Floor, Fortnum & Mason, 181 Piccadilly, St. James's, London. Price is ~€ 67 per person
It is interesting to find the traces of Sherlock Holmes during a trip:
• The Sherlock Holmes Museum is at 221b, Baker Street, London. Opening hours: 9:30 am - 6 pm. Admission: ~€ 17 adult, ~€12 children under 16Y
• Conan Doyle's Reception Room is located just off Baker Street at 2 Devonshire Place
• Henry Baskerville bought shoes in a shoe store at 48 Strand Street
• Holmes and Watson's favorite place was Simpson's in the Strand Restaurant at 100 Strand Street
Packing List Items
In England, at the beginning and end of the summer season, one needs T-shirts, jeans, breeches and sandals; wear a sweater and sneakers for the evenings. In the middle of the season pack: T-shirts, shorts, open shoes, sunglasses and sunscreen.
An umbrella can come in handy any day.
Choose comfortable shoes at low speed to walk around hills and parks.
To the amusement parks fetch: towels and extra clothes set.
Book your tickets to England to discover the history of gin and visit the best whisky distilleries, to join photo excursions and surprise your Instagram, to fly in a balloon over the centuries-old sights of Albion. Keep in mind – happiness consists of small adventures!