A wise old man, wiggling in his wooden rocking chair by the fireplace, looks through the letters from children and adults all over the world. Hundreds of dexterous elves will help him to implement a magic in the New Year's Day. It is here – in the house of Santa Claus, in the Finnish region of Lapland – everyone knows what presents will give you a positive energy, decorate your house and become useful. 
Тravellizy started out to fantastic winter Finland, to the homeland of Father Christmas, and selected 9 interesting items and keepsakes that one can take home from the travel. 
Wooden cup kuksa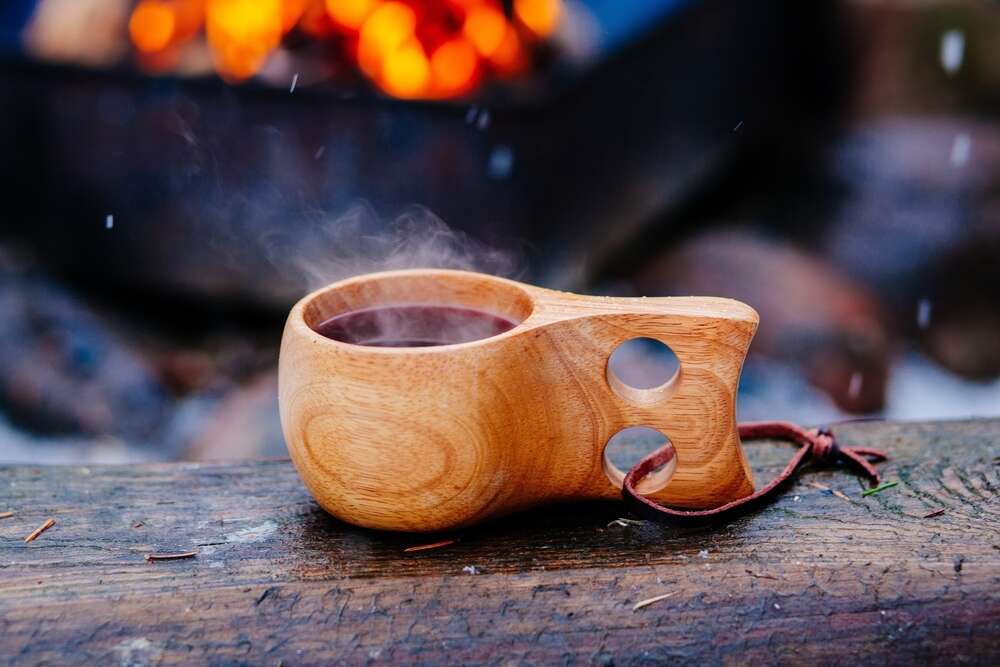 In the old times, every earnest Finn carried kuksa on the belt, in Finland this cup is presented to every newborn baby, just as in other countries a silver spoon is presented – to attract the luck. This light-weight and the very firm wooden cup has an unusual shape. Even hot beverages can be drunk from kuksa.
A handle of kuksa has one or two holes for a leather belt to run through and can be used in the travel. Finns believe that those who use kuksa in everyday life remember their roots. This cup gives a natural feeling, it is warm in hands and joins generations well as a symbol of the own home where you can always quench your thirst. 
Its price starts from 18 Euro. 
Keepsake with Mumintrolls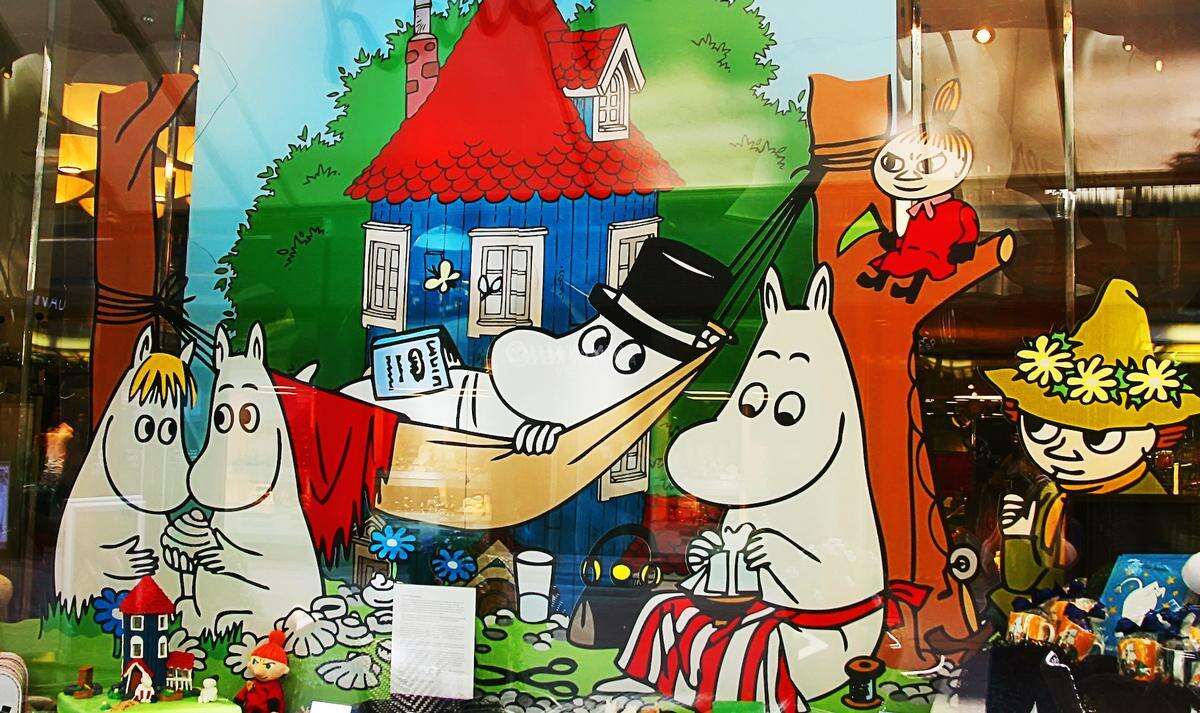 Several generations of Finns were grown up on the fairy tale about hippo-like queerish creatures. Now it is about not only picture books or cartoons but a real industry of entertainments and keepsakes. 
Moomins are Finnish trolls, characters of fairy tales of Tove Jansson, Swedish-speaking Finnish authoress and illustrator. To find such keepsakes is as easy as pie – they are one of the country's brands. But you won't find more moomin-shops than in the Moomin World, a theme park of the fantastic creatures near Naantali.
There you can buy clothes, crockery, bags, toys and even ornamentals with Moomins. Indeed, they are pricey: a small stuffed hippo will cost at least 25 Euro, a cup – 18 Euro, a bag or a pillow – 30 Euro. 
A real Finnish knife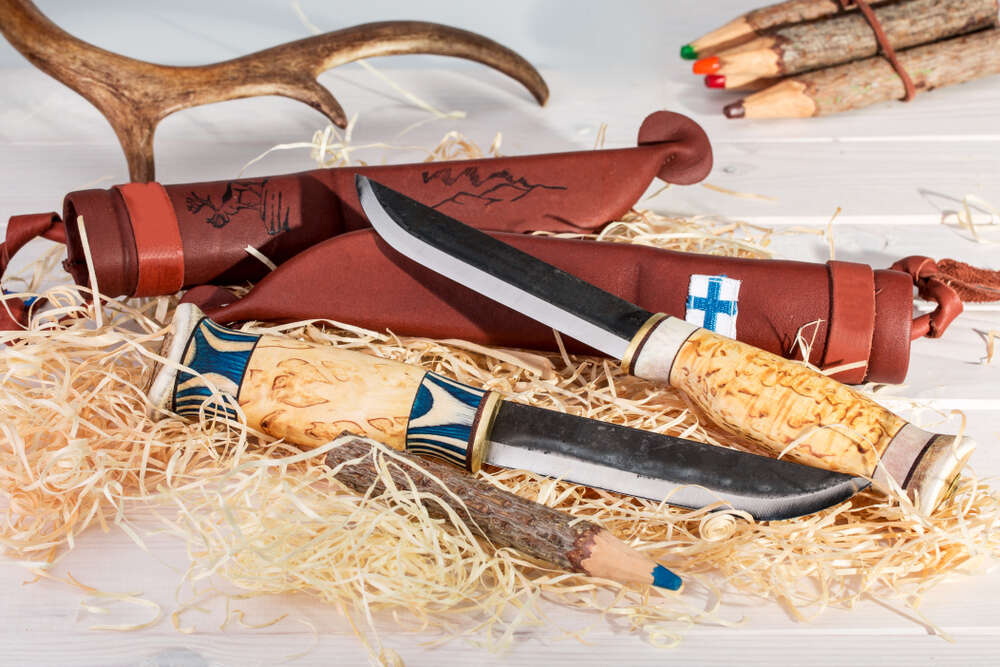 A knife having a special shape with a straight blade and clip will be a good keepsake from Finland! Finnish knives are famous for their high quality: less chromium is added to steel for lower fragility and more nickel and molybdenum for better viscosity and plasticity, while using special hardening and annealing conditions. As a rule, Finnish knives have bone or wooden handles and leather sheaths. 
You can buy a knife at Stockmann in Helsinki or at Prisma network. Good knives may be found at fish stores of Disa Fish network, as well as at filling stations of ABC network. Price: 30-40 Euro.
Puffy jacket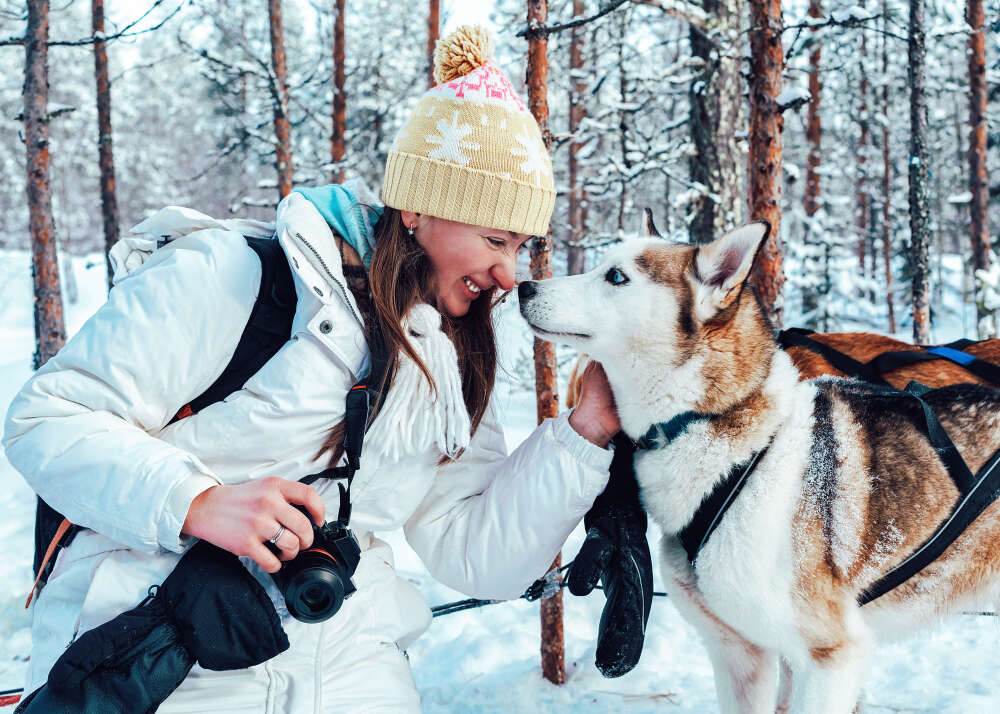 It makes sense to buy a puffy jacket in the country where everyone can be a judge of cold. Jackets from Luhta are popular and sold at the manufactures' store. Prices are not always humane but sometimes one can take advantage of sales.
Highly valued is also Joutseno whose brand products you can find at the manufactures' store in Helsinki where the widest selection is proposed. Besides, Joutsenо also manufactures high quality downy pillows – very comfortable and convenient. 
Price: 70-500 Euro.
Sweater with deer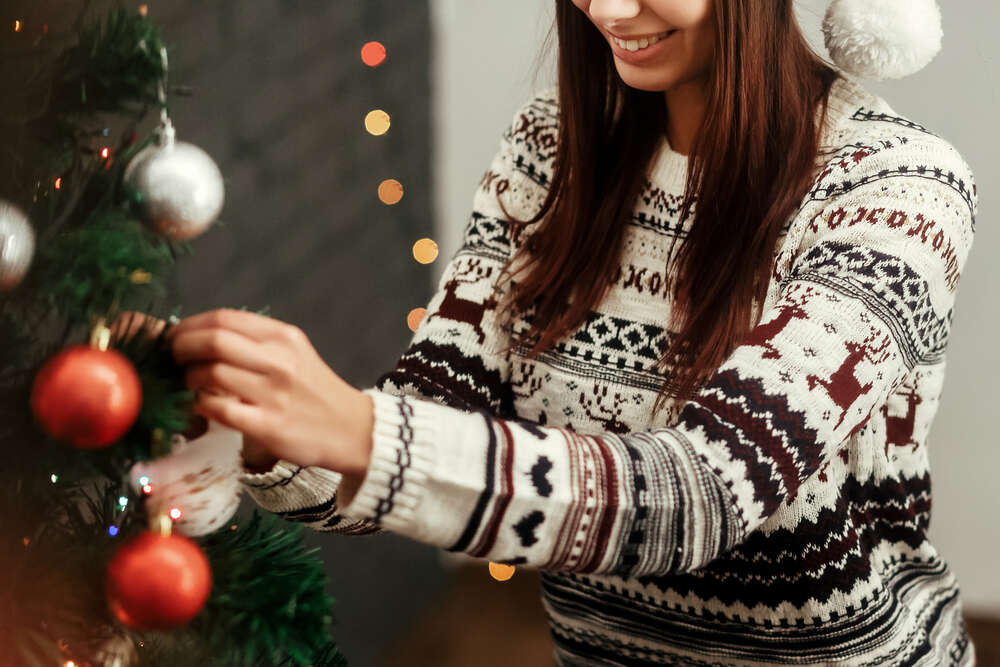 Anyway, the most beautiful and valuable sweater will be the one knitted by grandma. But Finns are famous for their handiness and they can create high quality products from wool or cashmere – not only sweaters but also caps, socks and mittens with tassels. 
You can buy sweaters with deer at the corner of the Esplanade and South Embankment in Helsinki in a small souvenir shop.
Prices: from 50 Euro, mittens around 10 Euro, cap 25 Euro
Smoked and salted fish
Customs at the airport will let you pass with fish in the vacuum package. According to the rules, perishable products must be transported in the original transparent vacuum package including the manufacturer's information inside. In Finnish supermarkets, you can buy salmon pieces weighing one kilogram and more. In Finland you may find savulohi – smoke-cured salmon, kylmäsavulohi – smoke-dried salmon, and graavilohi – light-salted fish. Salmon meat has a consummate taste. 
Prices: salmon – 23.50 Euro/kg, trout — 19.50 Euro/kg. The whole fish will be cheaper – up to 10 Euro/kg. Salmon for a discounted price sometimes occurs – then its price may be as low as 7 Euro. 
Goods from Marimekko
Colorful prints from Marimekko are well known among hipsters. Now, this brand is a mark of national pride, the iconic landmark of Finnish design. In 1964, Maija Isola, Marimekko's designer, created her famous poppies that up to the present day remain the symbol of the company. You can see this simple design on bags, clothes, interior items and even rubber boots. 
Products from Marimekko are not cheap but they are bright and amazingly concordant and can lift the spirits even in a dull winter day. 
Toikka birds
Oiva Toikka is the most famous Finnish designer, and birds are his biggest source of inspiration. He creates his glass keepsakes by hand – and each of his eagle owls, pigeons, owls and kiwis is the unique one. Toikka's birds are present not only in every Finnish house but also in private collections. The number of keepsakes is always limited: at most 200 per year. 
As soon as the collection is sold out in shops it becomes a "quarry" for private collectors and will rise in price. Hence, it is not only a wonderful present from Finland but also a perfect investment. 
Prices: from 300 to 1000 Euro.
Sweeties from Fazer 
One more symbol of Finland is Fazer's sweeties. For more than a century the company produces chocolate, cookies, licorice, fruit jellies and pastille. Fazer products are manufactured in branded wrappers, and you may find stands with confectioneries in every Finnish supermarket. You can hardly find the better complement to Christmas presents! 
Price: 100 g bar - from 3 Euro
Travel advice
Small shops in Finland are open on weekdays to 18:00 and closed on Sundays. Shopping malls and supermarkets work to 21:00 and to 18:00 at the weekend. During Christmas holidays, department stores may be open to 21:00. Small shops may be closed. Many shops at filling stations work around the clock 7 days a week, therefore you'll have sufficient time to buy the best presents for your nearest and dearest before Christmas!