Winter Weather for Finland
• Winter averages -10°С / humidity 85%
• highest was +9С 
• lowest was -38°С 
• expected – -8°С
It is snowing, frosty and cold in Finnish winter. In the middle of the season it becomes windless and calm. There are snowstorms and wet winds in February. The coldest month is January.
Downtime in Finland in Winter
Winter in Finland is a high season. The greatest number of tourists are in the ski resorts and visiting Santa Claus. Prices during Christmas time and New Year holidays are the highest for the year.
December 24-26 is a quiet time, everyone is enjoying Christmas with family, banks and most of the stores are closed.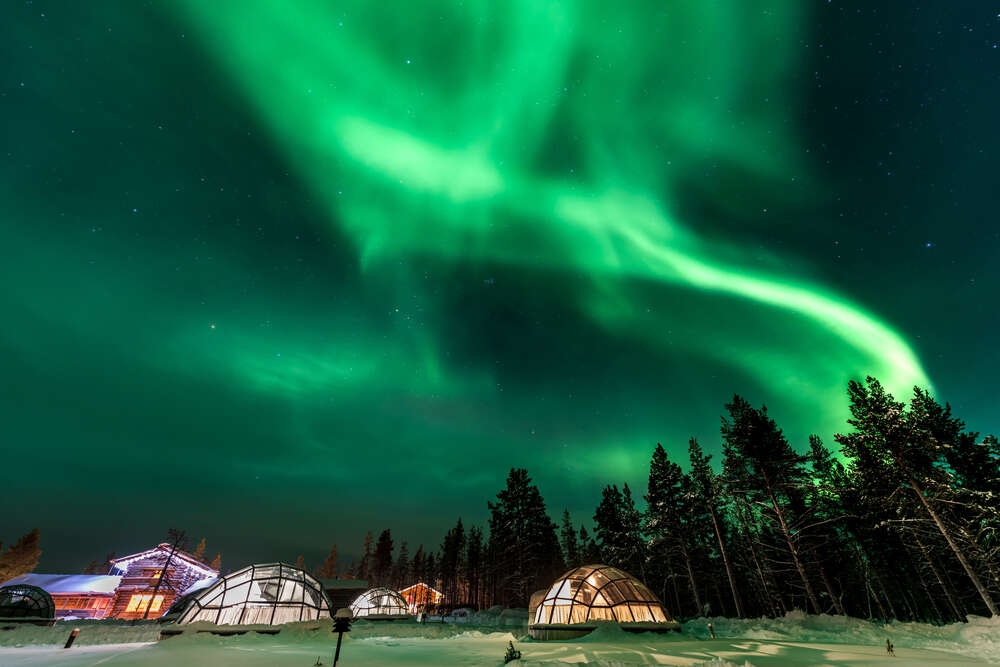 Seasonal sales in the country begin on December 27 and last till the early March. The best time for shopping: late January - early March, discounts are up to 70%.
The largest shopping centers are located in Helsinki:
• Forum at 14-20 Mannerheimintie str
• Stokmann at 52 Aleksanterinkatu str
• Kampi at 1 Urho Kekkosen katu str
At the end of the sales there is a good choice is in such cities as:
• Tampere:
o Ideapark at 4 Ideaparkinkatu str
o Stokmann at 4 Hämeenkatu str
o Sokos at 21 Hämeenkatu str
• Kouvola:
o Manski at 13 Kauppalankatu str
o Hansa at 3-5 Torikatu str
o Veturi at 1 Tervasharjunkatu str
There are several Santa Claus places in Finland:
• Santa Claus Village is by the town of Rovaniemi in the province of Lapland. Free meeting with Santa and taking picture with him
• In Levi town – Santa's Secret Cottage, on the slope of the Levintunturi Hill. Attendance: €105 for adult and €65 for children up to 12. Visit duration: 4 hours.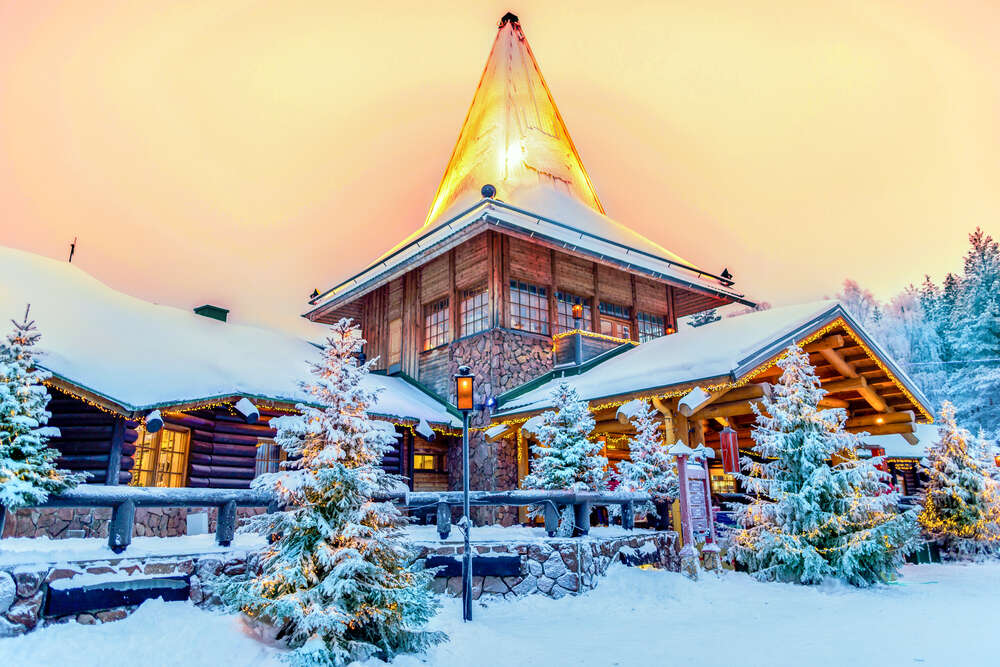 Christmas markets usually work from mid-November and are closed before Christmas:
• On Manski pedestrian street in Kuovola city
• In Porvoo, two markets: on the Town Hall Square and the Art Factory at 1 Läntinen Aleksanterinkatu str
• On the Old Square in Turku city
In winter, photographers rush for shots to:
• Riisitunturi National Park in Posio, where fir-trees are covered with a thick layer of frost 
• The island of Suomenlinna, where the hobbit spirit is in the air due to the hobbit-like houses 
• Old Mill in Oulanka National Park
The best saunas are:
• In Helsinki at 4 Hernesaarenranta str – 'Loyly sauna' with outside lounge zone and access to the sea. €19 is for the first 2 hours, €10 is per each additional hour
• Know more about the history of the sauna and use them in the Sauna Museum. Address: 12 Mertamä entie str, Muurame town. Museum entry fee is €5; sauna visit fee is €10
• Sauna on the roof of Spa Hotel 'Holiday Club Saimaa' at 1 Rauhanrinn str, Rauha village. €27 is for 2 hours
At the end of the winter cold days, tourists warm themselves in cozy cafes:
• Family-owned 'Munkkikahvila café' on the Pyynikki observation tower at 20 Näkötornintie str, Tampere city. Opening hours: 9 am-8 pm. 
• 'Gaggui' coffee shop at 15 Humalistonkatu str, Turku city. Opening hours: 10 am-7 pm, till 6 pm on weekends
• 'Petris Chocolate Room' cafe at 30 Fiskarsintie str, Fiskars village. Opening hours: 11:30 am-4:30 pm
The best places for the Northern Lights hunting:
• Kilpisjärvi, Nellim and Saariselkä villages
• Oulu City
• House of Aurora Borealis, a geophysical laboratory and a museum, is located 10 km from the Sodankylä town
The best ski areas with no severe frosts:
• Vuokatti tourist center, in the east of the country
• Ellivuori tourist center, in the west of the country
• Messila ski resort, by Helsinki city
• Kalpalinna ski resort, in the southern part of the country
The best smooth slopes for the first-timers, average levelers and children:
• Levi is a ski resort in the village of Sirkka. 1-day ski pass is ~€44, 7-day – €214
• Olos is a ski resort in the center of Lapland. 1-day ski pass is ~€35
• Ounasvaara is a ski resort by the Arctic Circle. 1-day ski pass is ~€32
Packing List Items
To winter Finland dress really warm: a long warm jacket with a hood and a high collar, thermal underwear, a sweater, mittens, a hat and a scarf.
For long walks, it is better to wear thin socks, warm wool atop and warm winter shoes with thick soles.
In the first-aid kit add: running nose spray or drops, antipyretic, sorbents, antidiarrhetic pills.
A magical country with an arctic zoo and husky farms, ski centers throughout the country, reindeer sleigh rides and real Santa Claus. Go for it – buy tickets to Finland and take in!