When you go on an independent journey for the first time, are you a little afraid how things will turn out? Don't worry! Travellizy will tell and help you navigate a new location!
So, you have arrived in a new country or a new city, and you want to see more. You have booked a hotel and you know how to get there from the airport or from the station.
In order not to get lost on your journey
When you check into the hotel, take the hotel's business card at the reception. It will contain its name and address in English or the language of the country you are traveling through. Sometimes, a mini-scheme with adjacent streets is depicted on business cards.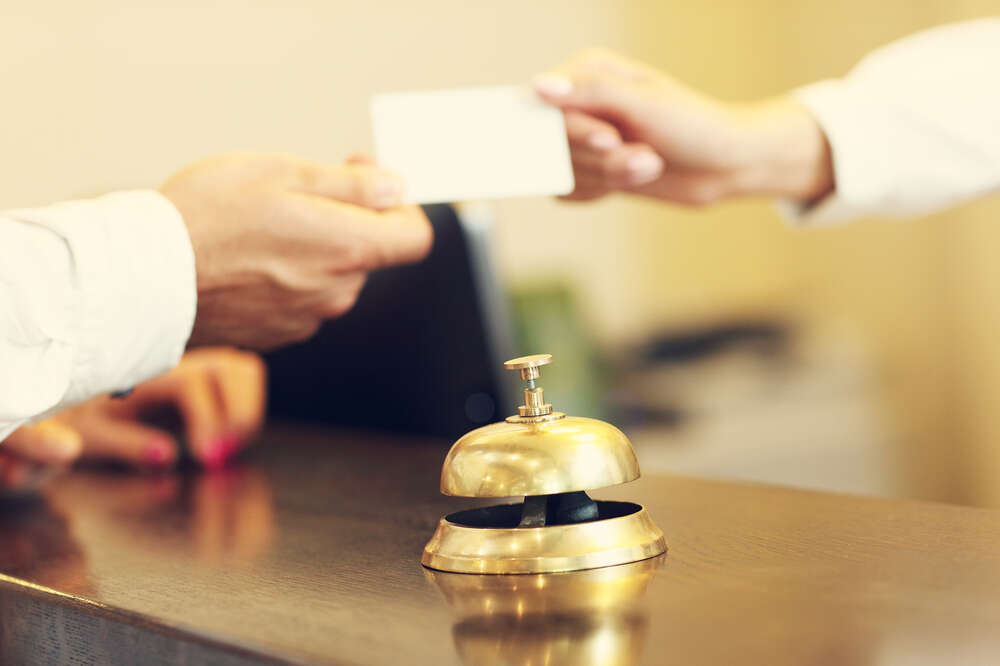 Even if you get lost and cannot pronounce the name of the hotel and address correctly, show the card to the policeman or go to any store or hotel you can find on the way.
The first day of exploring the city: where to get information
On the first day of exploring a new city, go to the Visit Office. It may be called the Visit Center or Tourist Information Office. You will find it by the logo with a big English letter I - Information. As a rule, visitor centers are located either in the city center or near railway stations. In large cities, there may be several. On street signs, you need to look for arrows indicating the direction, sometimes they show the distance to these centers.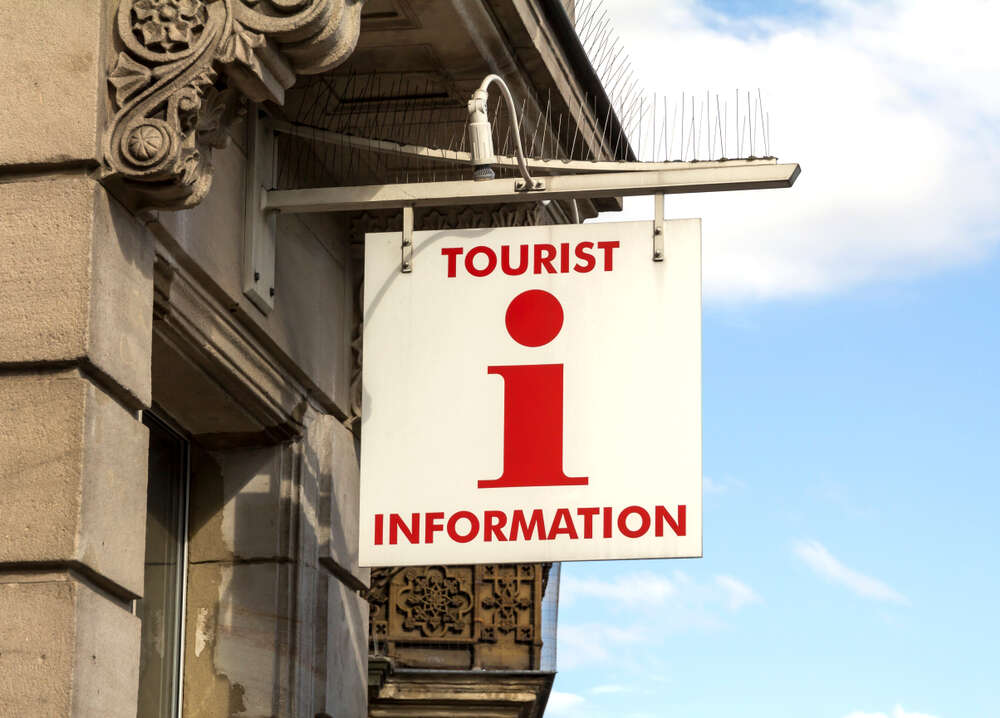 These centers' task is to help the tourist navigate the location: they help you find out what sights, when and under what conditions you can visit, what concerts and exhibitions to attend, what festivals to take part in, what cafes to try local cuisine in.
Take booklets, brochures, flyers, timetables, advertisements of your interest. As a rule, they will all be in the local language or in English. Approach the employee with all these tourism products. A map of the entire city or only of the center will be immediately given to you, and they will show where you are. Ask to mark your current location and your hotel on it.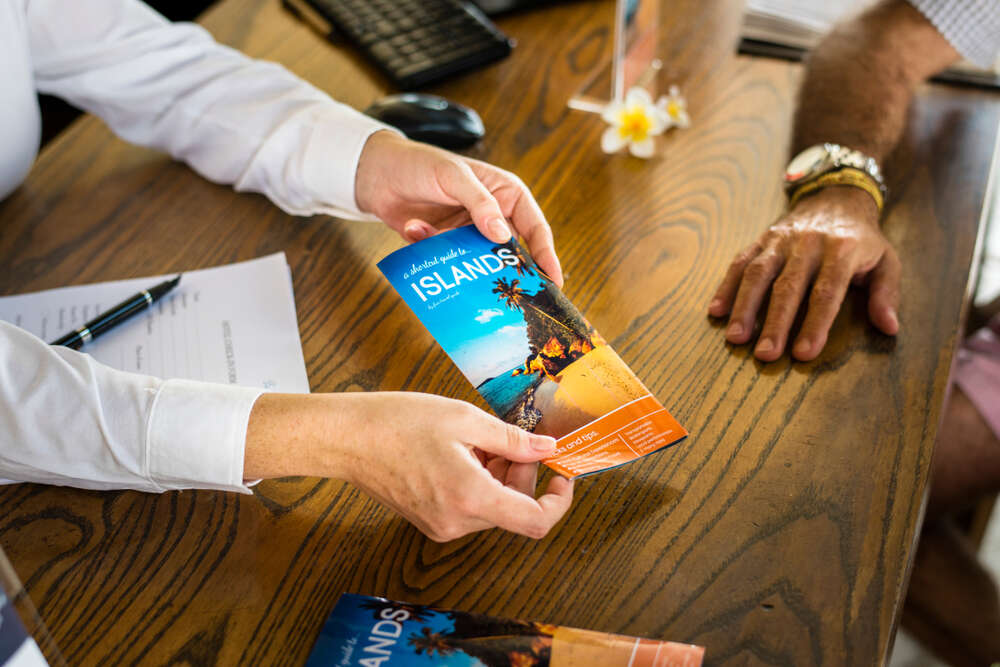 Explain how many days you plan to spend in this city and what interests you more - nature, culture, architecture, nightlife, local cuisine, children's entertainment. Perhaps you have already noticed something for you in the booklets. Specify how long it will take to get to this or that object if it is located not in the center, but in the area surrounding the city. Immediately ask for the bus or train timetable to the place of interest. They will either give you a printout or dictate the time of departure and arrival. Find out opening hours and weekends of an object. As a rule, this information is on booklets and brochures. Ask about free days or hours of visiting museums - this practice exists in many cities.
All the information you need, you can get for free. You will have to pay only if you want to buy postcards, souvenirs or guidebooks. Make clear about the postcards - some of them can also be taken free of charge.
When leaving, just in case, find out Visit Office's opening days and hours. You might come here again. Getting here during the lunch or in a day off is not the best option.
Use mobile apps on a trip
Travelers treat technological progress differently. Someone likes to spread out a paper map on a table in a cafe and long to stare at the mosaics of streets and alleys, referring periodically to the legend of the map.

Others prefer to check with the smartphone or iPhone. If you belong to the second, you get maps in your hands! Offline maps! When there is no Wi-Fi nearby, the mobile Internet is weak or expensive — Google maps help out. It is enough to download this application and maps you need when traveling in advance, scale them, check the relevance, give convenient names. And - a pack of offline maps is in your pocket. These maps can be removed upon returning from the travel.
How to use a hop-on hop-off bus
You can start exploring a new city on a hop-on hop-off tour bus, (the name literally means "jumping in-jumping out"). Of course, you don't have to hop, but it's possible and necessary to go off and walk near any sights you like.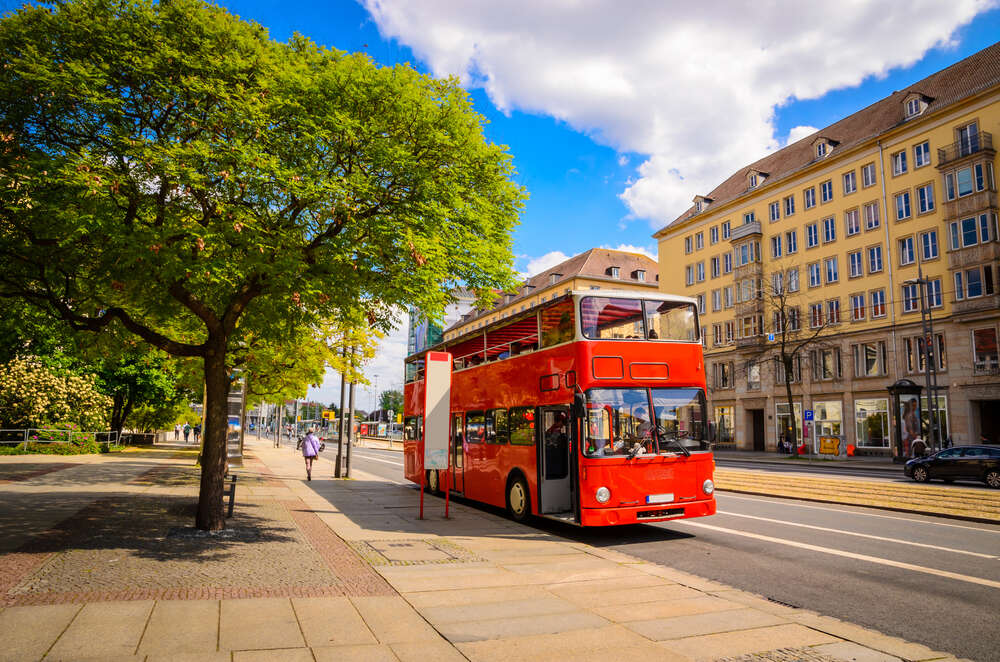 This option is suitable for independent travelers who have only one day in this city, and want to see everything. Or for those who don't like walking very much, but want to go everywhere. Or the weather is really bad, and there are so many interesting things in the city.
As a rule, hop-on hop-off routes cover the main attractions of the city, and sometimes the surroundings. In different cities, there may be one such route or more. They differ in total length and tourist facilities located along it.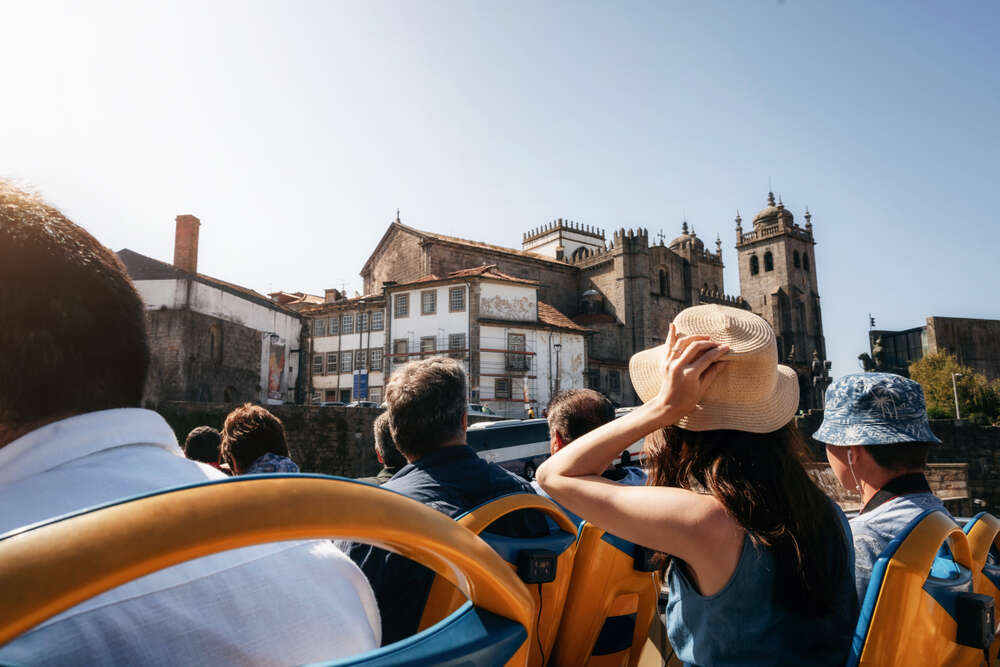 Hop-on hop-off buses are bright, often red, as a rule, double-decker. Many are with an open top. The best view is from the front seats of the second floor. In the season, you may be out of luck - all the good places are occupied. It is bearable to watch and listen, but taking photos over people's heads is inconvenient.
Sometimes the names of companies that serve them are written on buses and at bus stops. This are Big Bus Tours or City Sightseeing.
Bus schedules slightly differ in different cities and countries. As a rule, the first bus leaves at 9 am, the last at 5-7 pm. In different seasons, there are different schedules. An average movement interval between buses is 10-20 minutes. The schedule can be checked either at the bus stop or on the website.
Points for hop-on hop-off buses to pick up and drop off passengers are noticeable. These are often separate bright rectangular poles with the route name and schedule.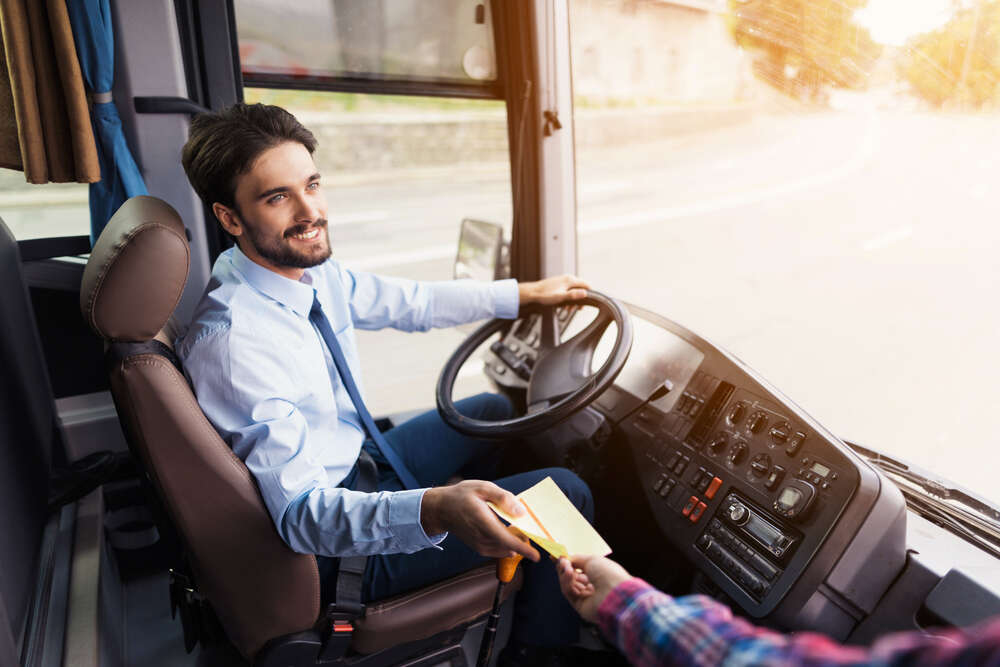 You can buy a bus ticket either online at the company's website or in a bus before boarding. The fare varies from the city, so check with the company's website. By the way, when buying over the Internet, you can get discounts from 5 to 35%.
Tickets are for 1, 2 or 3 days. Sometimes - for 24, 48, 72 hours. Hourly tickets are more profitable to buy if you plan to stay in the city for a few days. For example, you got on the bus at 15.00 - you can use this ticket until 15.00 the following day. A one-day ticket will be valid till the evening of the same day. It is from the moment when you first get on the bus, that the time will be counted from.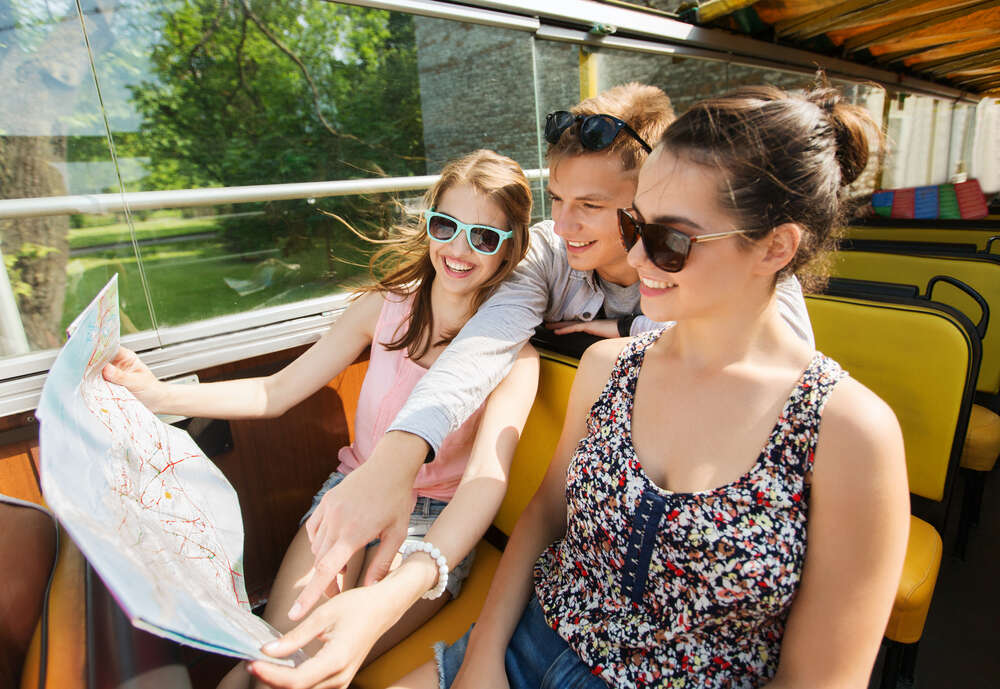 The bus route is circular. You can ride even the whole day without getting off - you will always go back to where you started.
In addition to the ticket, you will be given small headphones that you don't need to return, a booklet with a route map and a brief description of the sights. All this is included in the ticket price. If you accidentally break or lose headphones, feel free to ask for new ones.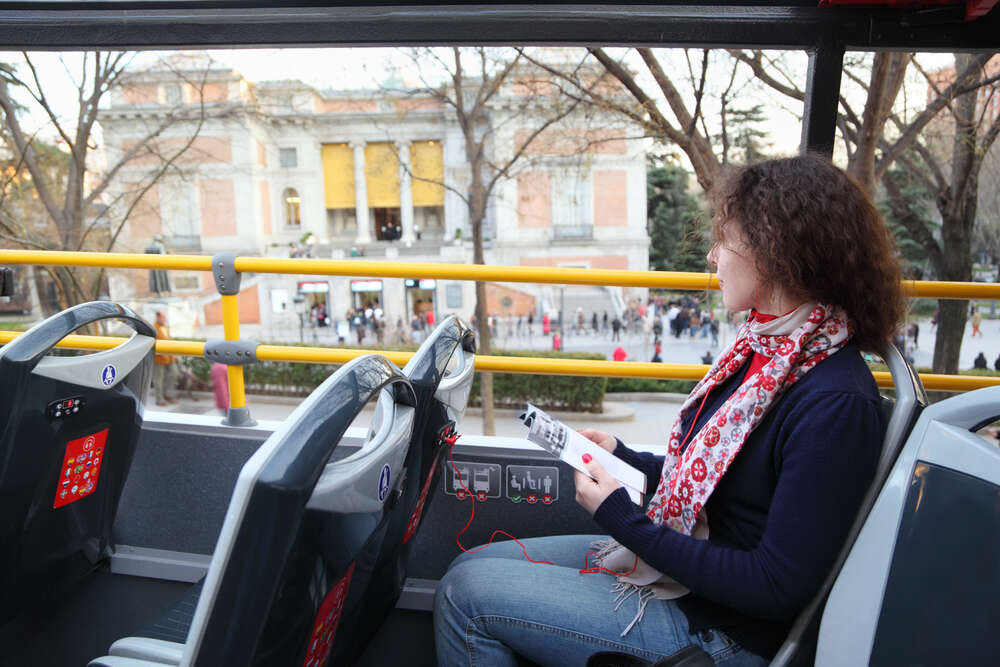 In the back of the front seat or on the side of the bus, there is a panel or remote control with numbers. Navigation is simple. Language selection, stop, pause, rewind. The text is recorded. It may be diluted with some music. Put on headphones, turn on the audio guide, choose the language which you find it easier to perceive information in (Russian may not be everywhere) and go ahead! The important thing is not to forget your stuff in the bus!
Did you like this article? Share it with your friends! Travellizy online platform will help organize your trip to any part of the world. Choose a direction HERE.