April Weather for Georgia
• April averages +12-15°С / humidity 69%
• highest was +30°С 
• lowest was -2°С 
• expected – +13°С
It is warmer, less rainy and sunnier in April. Frosts are still possible in early month. The closer to the coast the better the weather is. The higher to the mountains, the colder it is.
Downtime in Georgia in April
Low season keeps on in April Georgia. No inrush of tourists. High time for excursion programs. Housing and entertainment prices are reasonable.
April events:
• Bike Fest runs in April. Location: Mtatsminda Park, Tbilisi city. 
Within the event: extreme cycling competitions, bicycle games, workshops, bicycle exhibition. Free admission
• International Folk Festival Spring Rhythms is held in April. Cities: Tbilisi and Gori. 
Participation cost: ~€200 for 5 days, covers accommodation and transfer during the festival.
Within the event: folk dances, on-stage performance.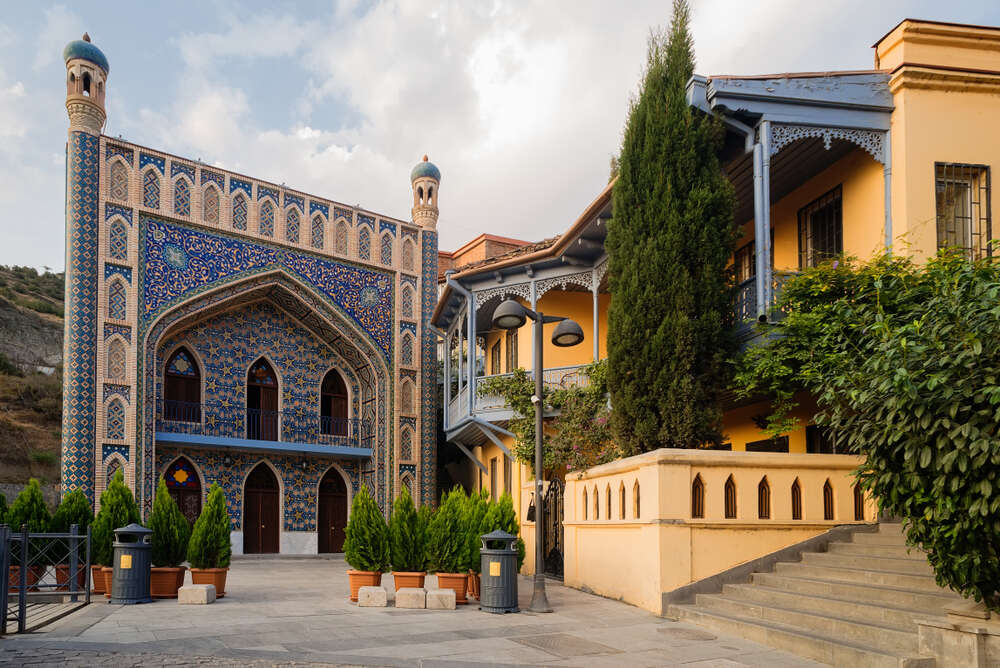 In April tourists take excursions to the fortress-city of Petra, which is on a steep wooded rock; through the gardens of lemon, orange, tkemali and tangerine, get to the Holy Trinity Church. They find the ancient kingdom of Colchis, which is now called Mingrelia. They walk around the fortified city of Nokalakevi and the ancient city of Archeopolis, where the Argonauts sailed for the golden fleece. To buy the freshest fish, travelers go to the fish market in Batumi, after that visit Fishlandia Restaurant, where the bought fish is immediately cooked and served. Balneological resorts of the country retain their popularity. 
Packing List Items
To Georgian April bring along: a sweater, long-sleeved T-shirts, jeans and sneakers. It gets cold in the evenings – one needs a jacket or a coat.
The historic streets of Georgian cities are paved with cobblestones – choose no heels shoes.
To long-lasting excursions choose loose clothing and grab a raincoat or umbrella.
Master Georgian word "genatsvale" and feel like being almost Georgian. Learn to eat meat with fingers gracefully. Take a ride on a hairy donkey in Manglisi. Ignore e-mails, but still pose carefully for new Instagram photos. Any better plans for April?! Book tickets to Georgia – everything will be soulful!