To get deep in Georgia for two days means getting an experience, though short still even more impressive! On my way home, while sitting in the plane, I began to think "seconds" and plan my future visit to this wonderful country.
Georgia is famous for its people, cuisine, nature, history and wine – all that tourists will receive in full. This fall, to my own surprise, I find myself in Tbilisi. And now I can say definitely: even if you expect cordial welcome you can hardly imagine how hospitality will exceed expectations!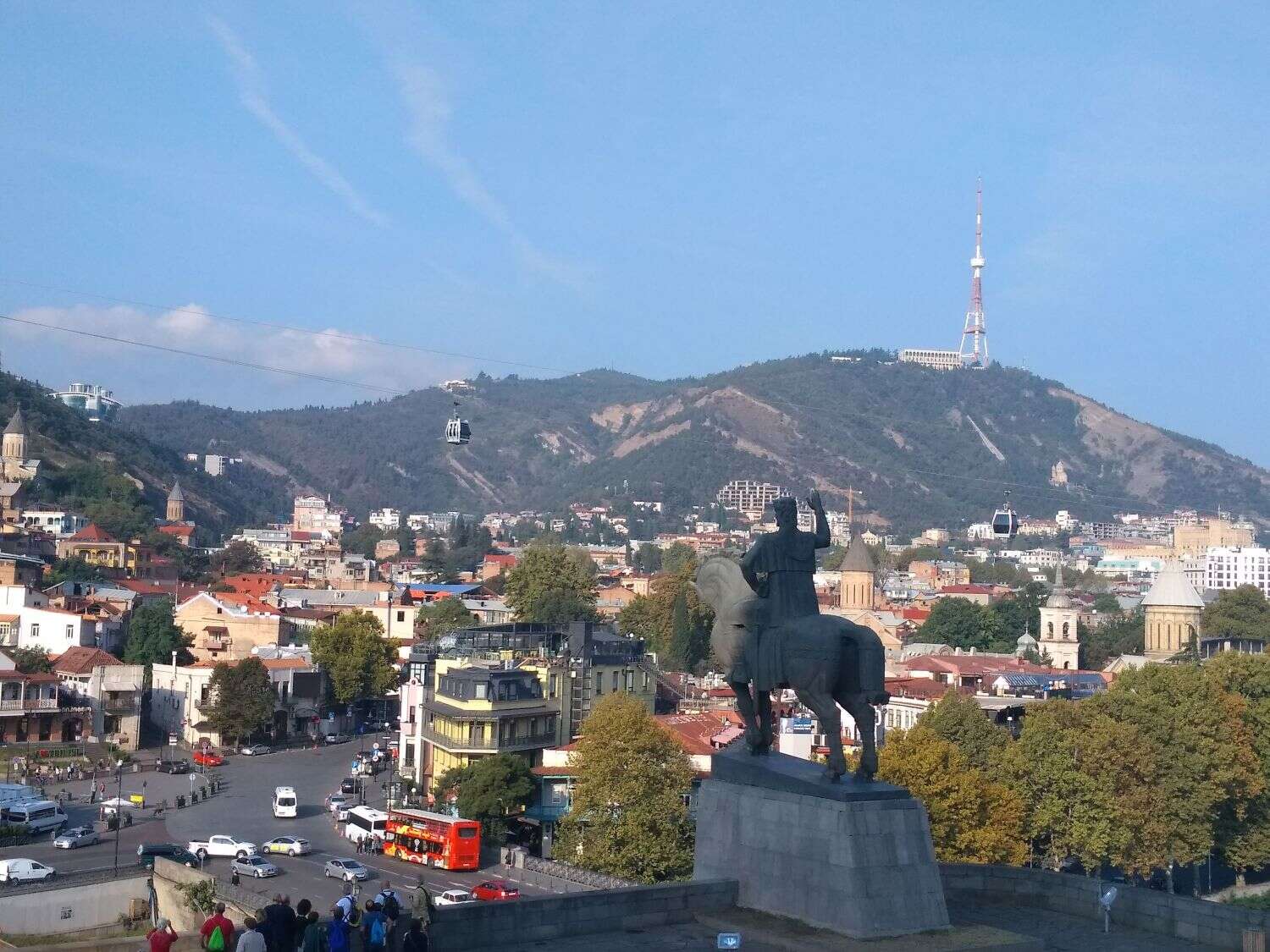 Georgia gives you more than one is used to get. Still in planes stewards treat passengers with wine, while managing to give toasts. People are loud-voiced and big-hearted. Not that long ago a marriageable girl could be kidnapped here, and even now the police won't intervene in domesticity. In Tbilisi one can take a hike safely at all times of the day, all people know each other. Moreover, nobody obeys traffic rules, and pedestrian is crossing huge crossroads paying little attention to cars passing by.
I hope these travel notes will help you in planning your first but not last self-determined trip to Georgia.
How one can get to Tbilisi
Both low cost and regular airlines operate flights to Tbilisi point of destination, and you should only compare prices. 
Shota Rustaveli Airport is 17 away from the center of the city. Most tourists take a taxi (travel cost is about 30 laris but you should actively bargain with taxi drivers). You can save your money and go by bus No. 37 (it runs half-hourly around the clock). Cost of travel is 15 euro cents. You can also find out if transfer from the hotel is provided: in some hotels this service is included in the cost of accommodation.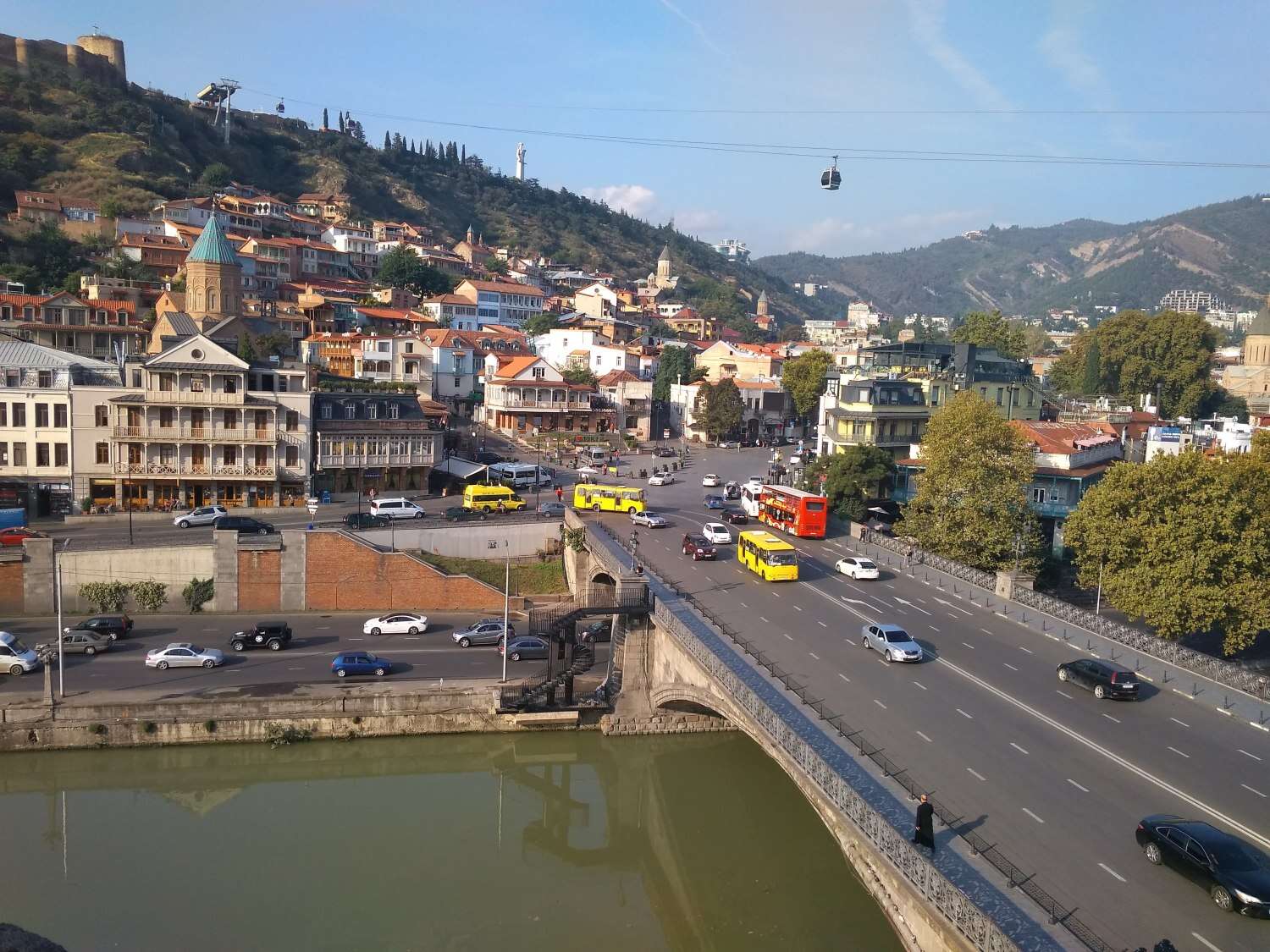 Currency exchange, the language of communication
1 lari is equivalent to 0.32 Euro. The rate of exchange is roughly the same across the country but if you want to get a bit more you should avoid exchange shops within the tourist zone. Middle to old age Georgians know Russian well, while young Georgians are fluent in English.
Georgian hospitality is a special topic. It is customary in Georgian houses to feed those who are starving and embrace those who are unhappy – Georgians are he is unsparing in hospitality. Local residents are willing to talk to tourists on the streets and may even invite you to the house. In the marketplace they will help you to buy and pack up fruits, sweets and wine, and even bargain on your behalf. 
How much food costs
Georgian cuisine is one of the most pleasant components of the trip. They say that in Georgia everywhere is tasty, and rightly so! Georgian "compulsory program" includes khinkali. This food is served with wine, and you must take care: they drink it here by liter decanters. Unskilled tourist should better plan his supper for the evening to have several spare hours for the feast with toasts. In the daytime, I'd prefer to attend a market.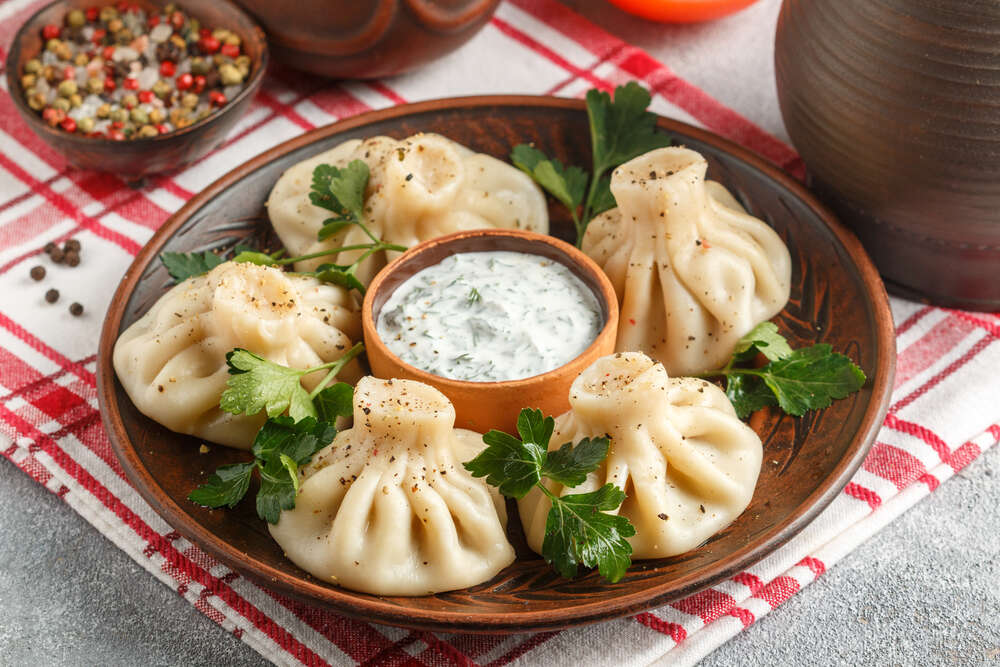 The market in Tbilisi is a very special adventure for tourists. First, you will be agreeably surprised with prices: for several laris (less than 1 Euro) you can buy fruits - pomegranates, persimmons, tangerines and figs. Secondly, you will taste to satiety for sure: they'll ply you with cheese, sweeties and nuts.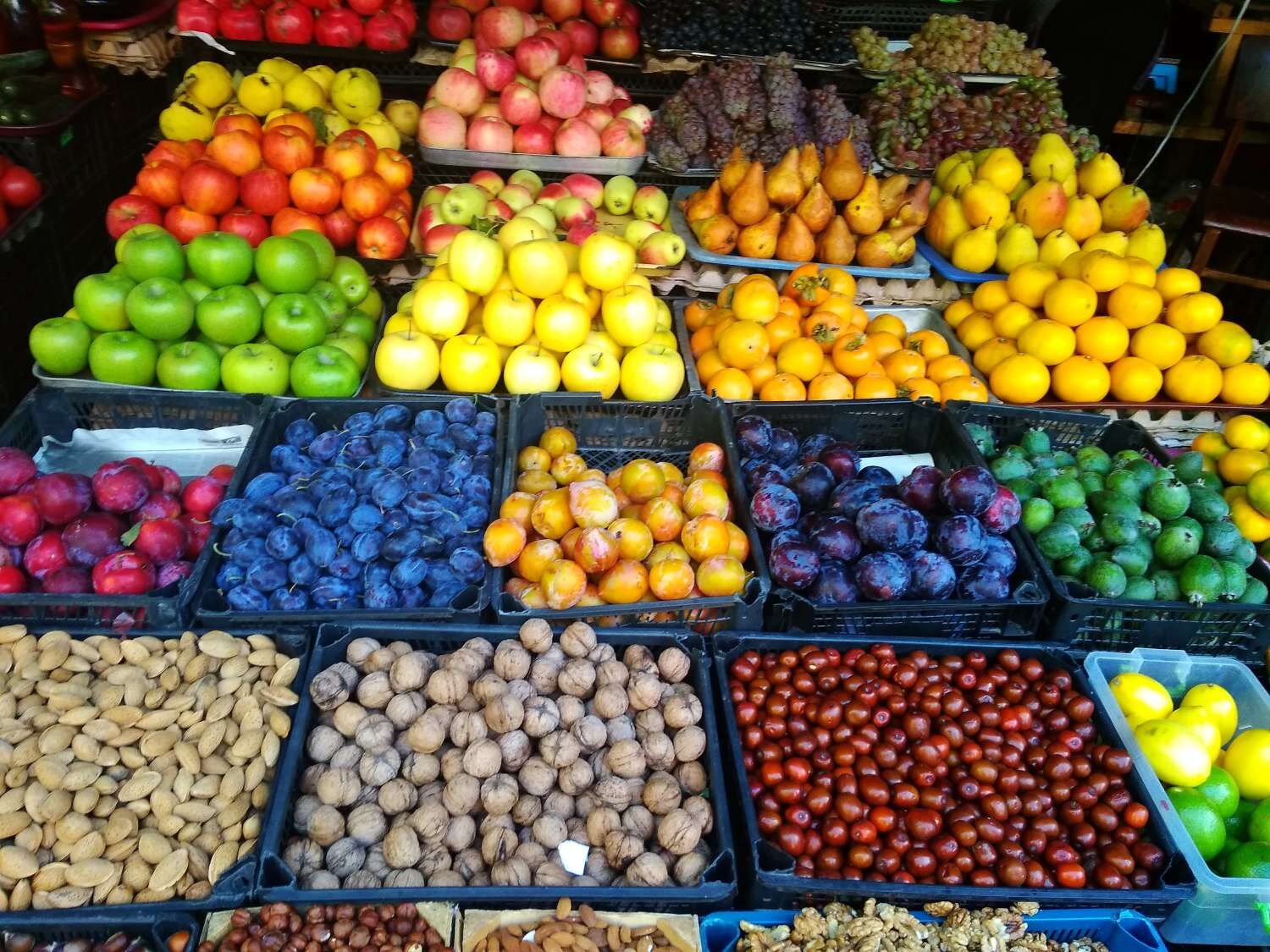 Churchkhela should be dull and "unbeautiful" – then you will be sure it is made of natural ingredients. And keep away from bright red "icicles": they contain dyes and are intended for inexperienced buyer.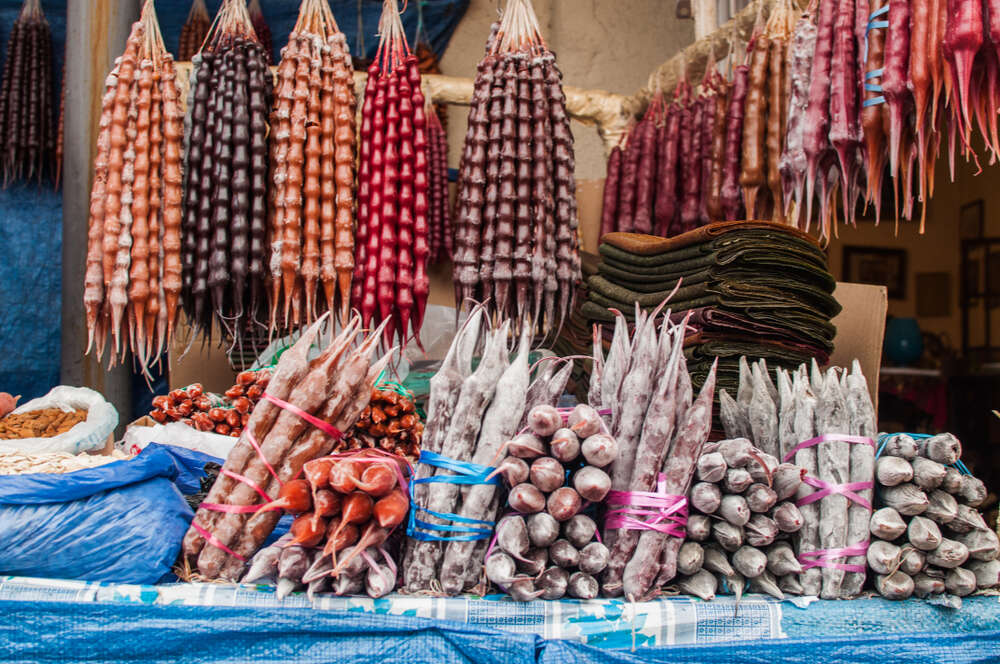 It is highly recommended to buy Georgian bread (1 lari=0.3 Euro) in one of the small bakeries and a lump of bryndza cheese and have a picnic on one of sightseeing platforms with a view of Kura.
How to amuse yourself in Tbilisi
Take a spin on the ropeway and make an unforgettable picture: it costs only 2.5 laris (less than 1 Euro) there and back. The car arrives in Narikala fortress, one of the main points of interest in Tbilisi. You'll feel the inexpressible vibe of this place and from walls of the fortress admire a beautiful view of the city spread out below.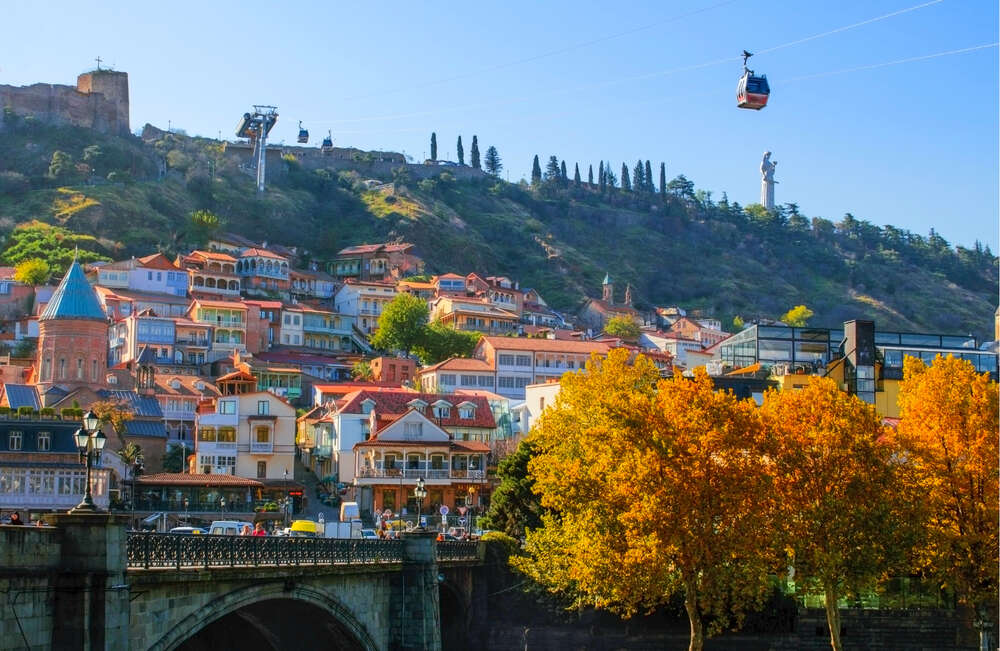 Attend the botanical garden in the very center of the capital of Georgia and you will see over 3,500 rare plants. The entrance ticket costs 1 lari (0.3 Euro).
Attend Tsminda Sameba (Holy Trinity) Cathedral of Tbilisi. This building, though being a modern replica, is thought to be a landmark of modern Georgia; furthermore, it is the highest temple in the country. The height of the cathedral is 101 meters. Admission is free till late at night.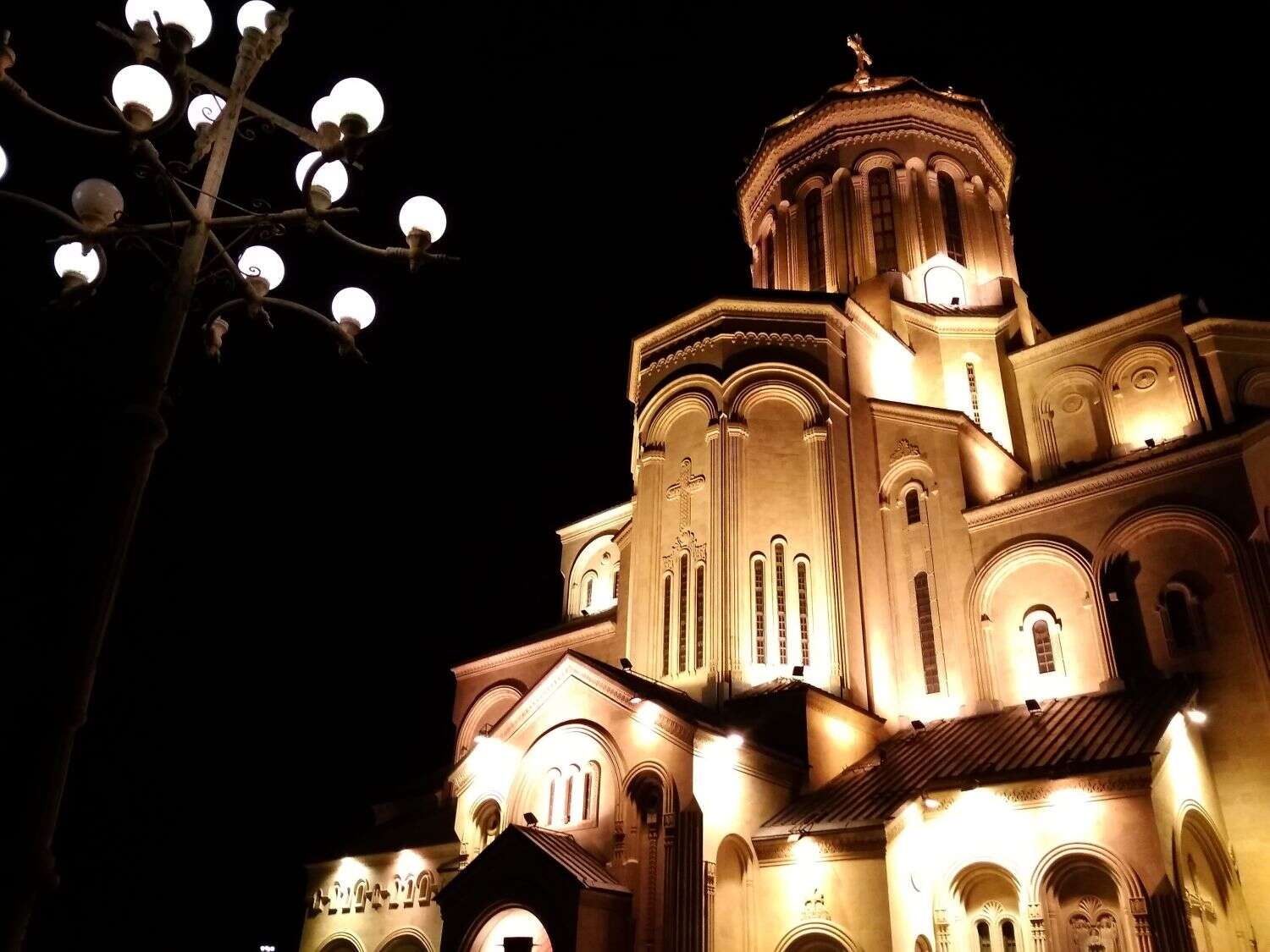 In the Old City walk along the narrow streets that will lead you up and down, pay your attention to buildings of brick and clay. They are hundred years old. Many of them are encircled with tracery wooden balconies.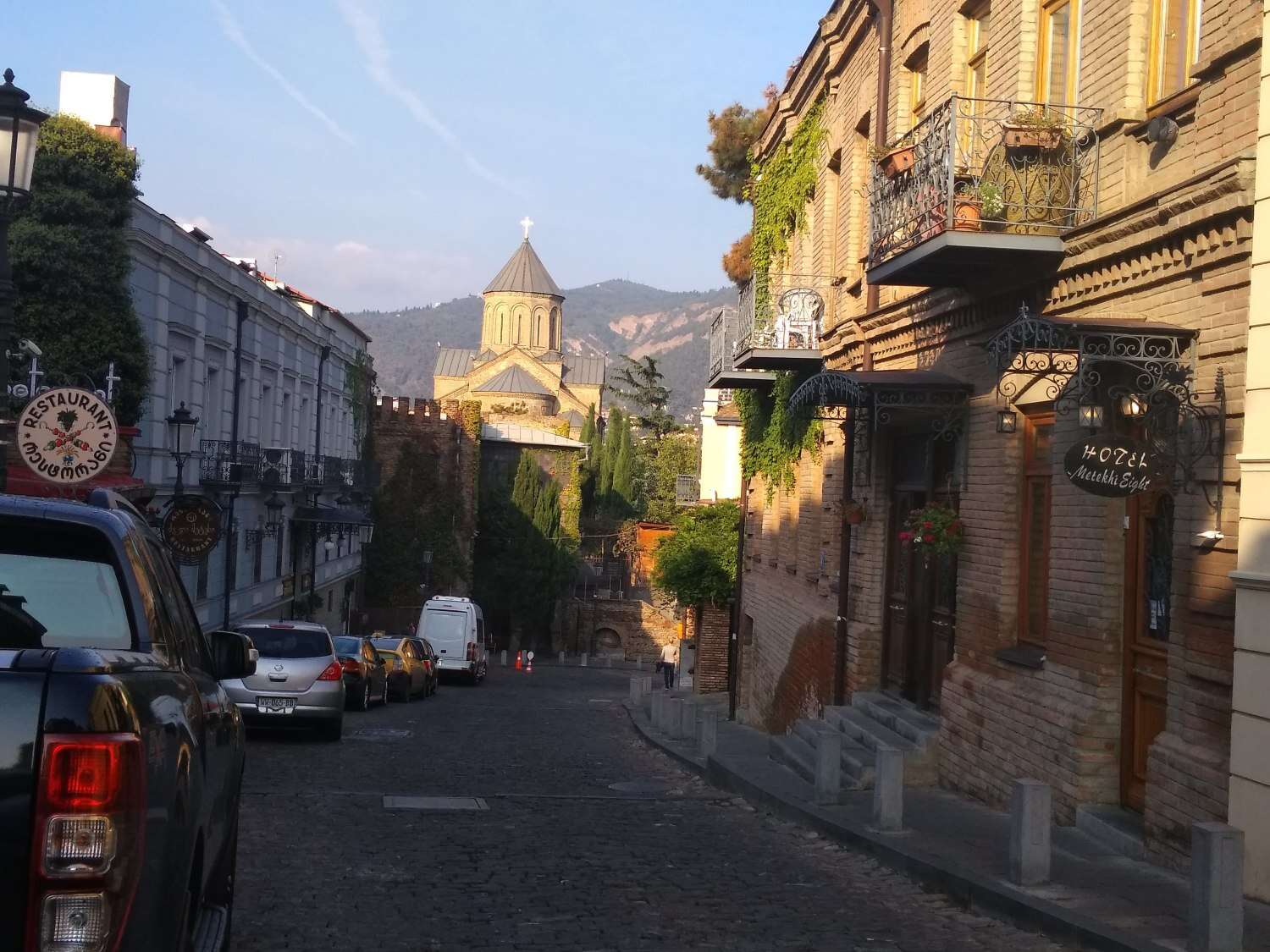 Attend baths. Sulfuric baths of Tbilisi is a highlight if the city, on of the main points of interest and the favorite place of resort for Georgians. Just make sure to buy a bath pouf before entry, otherwise, you may be rubbed with a common one, and bring along slippers and a bathrobe from the hotel. Admission price starts from 3 lari (1 Euro). You'll be asked to take a shower prior to immersion in the thermal spring.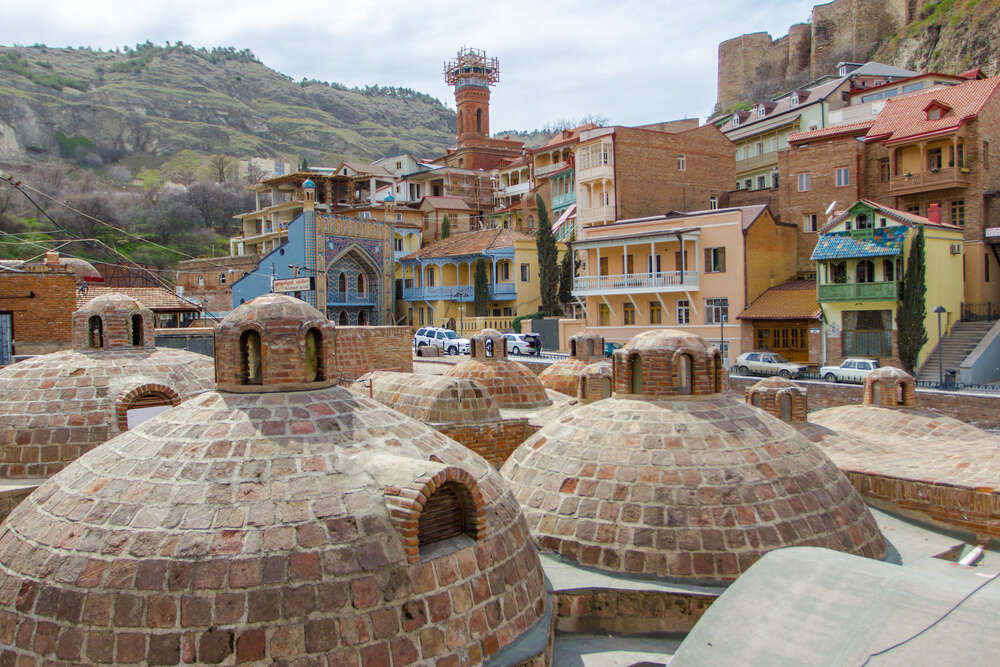 More sites to attend
Dedicate the second day to trip to Mtskheta, the ancient capital of Georgia, 20 km north of Tbilisi. Mtskheta is located at the confluence of the Aragvi and Kura rivers, where water under collision takes a saturated orange shade.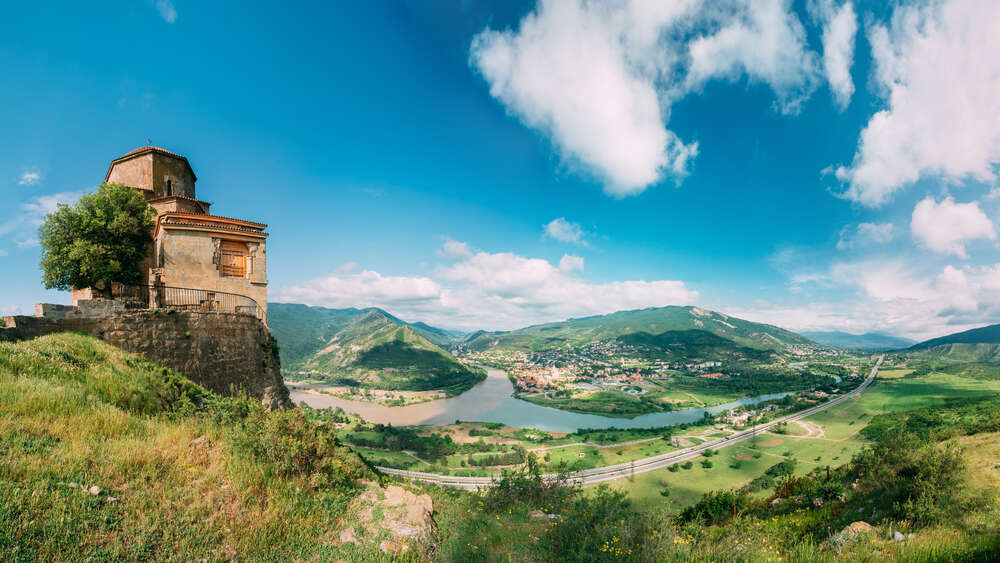 Mtskheta is situated beneath the Jvari ("the Holy Cross") Monastery. It was the very place where Saint Nino erected a cross as a symbol of adoption of Christianity by Georgia in the 4th century. 
Admission to the monastery is free. It is an active temple, therefore strict rules must be obeyed by those who step across its threshold. A man in shorts won't be admitted, and a woman will be asked to cover her hair with a headscarf and her legs with a long skirt. You may receive clothes free at the entrance.
Jvari was listed as a UNESCO World Heritage Site. 
Mtskheta is the location area of Svetitskhoveli Cathedral ("the Living Pillar"). Its walls are known as the burial site of Christ's robe, one of the most venerated objects of worship in Christianity.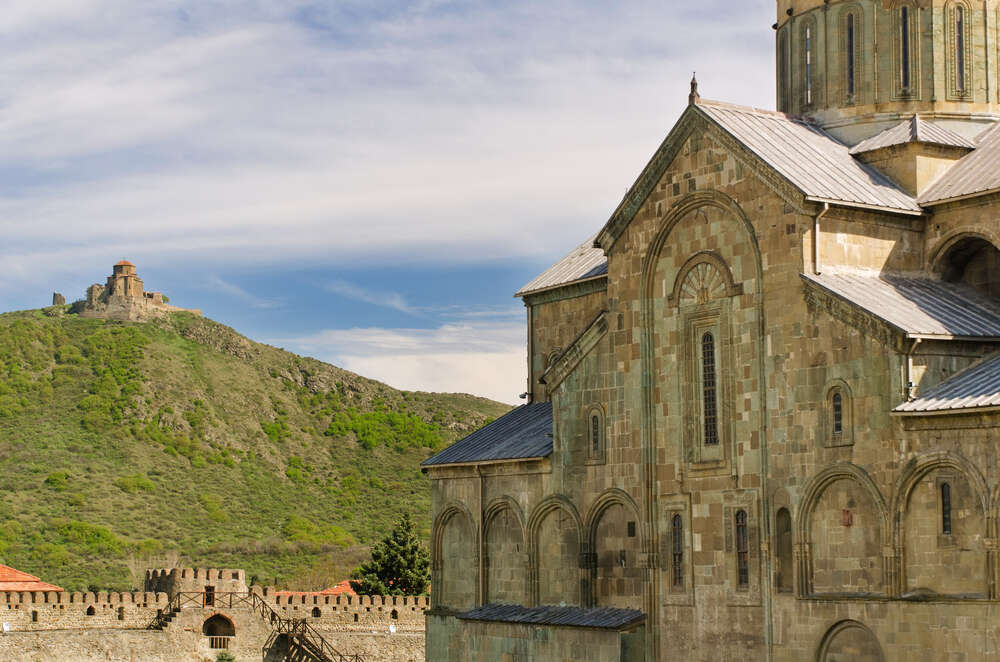 It was brought to Mtskheta by Elias, the local resident. His sister Sidonia pressed the robe to her breast and immediately died. She was she was buried with the robe in her hands. Later, from her grave grew a cedar tree. The tree was chopped down, and its trunk was cut into seven columns to use them for the church's foundation. But one of the columns rose by itself into the air and builders could not cope with it. St. Nino prayed the whole night and it took its place in the morning, and a sacred liquid flowed from it. Oil flown from the tree cured sick people. Thereby the temple took its name – the Living Pillar.
Where you can put up in Tbilisi
From cheap hostels to upmarket hotels – all those are represented in the capital of Georgia, and you can book the room through online services. We recommend you to book rooms in advance, inasmuch as Georgia is popular among tourists. Seek for accommodation in the Old City to get into the spirit entirely and save time and money instead of spending them for public transport. 
What else you should remember in Georgia
Schedule your tasting of Georgian wines for the evening. It is quite possible that you'll hardly get up off a chair (it is true that one may keep a sound mind and lose a command over one's legs).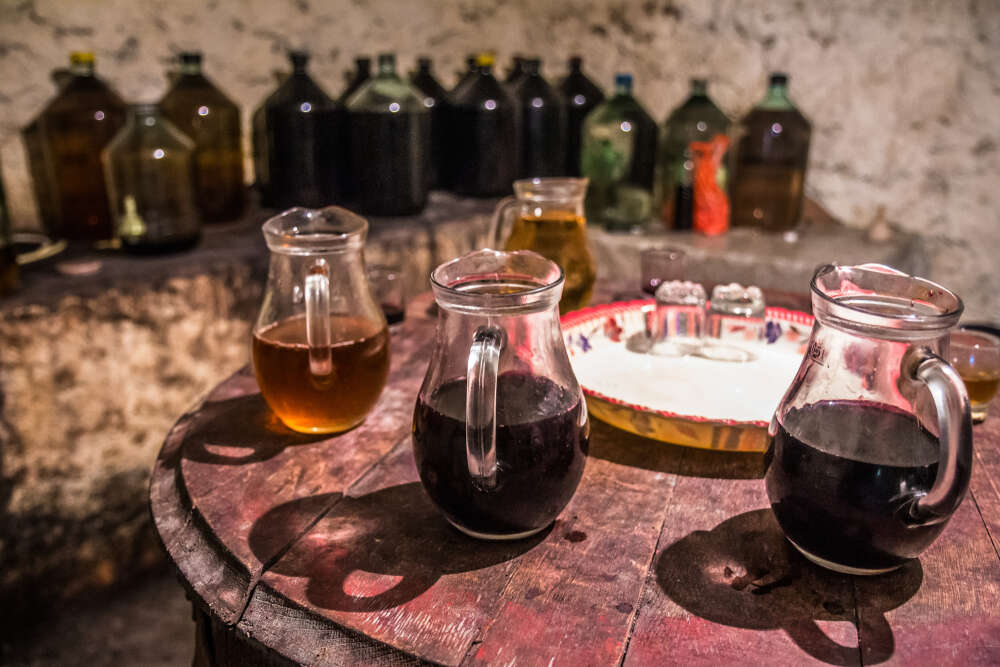 In Georgia, you may encounter problems with Internet access. There is no outdoor Wi-Fi and even in hotels communication is often poor, and one has to go down to the lobby to send a message. 
Georgians often forget respectabilities and may shock you with their unscrupulousness. For example, a worker once called to my room at half-past seven a.m. and told me he came to mend a door in the bathroom. When I replied that I was sleeping he told that he was agree to wait. Don't upset if something like that happens to you. It is just a kind of a national feature, take it with humor. 
Georgia adapts to your mood well. It is easy to celebrate when you feel light, and warm-heartedly to grieve if you are in the melancholy mood. Indeed, in the evenings Tbilisi is filled with music - charming, unconceivable and inexpressibly sensational. Cry if you want. Georgia gives you extreme emotions and is able to cure.