A huge country with a rich history and cultural heritage, and surreal natural landscapes, Germany has more to offer than the classical Berlin, Neuschwanstein, Black Forest or Munich, to quote only a few of the popular travel destinations. Given its regional local administration structure, with every 'Land' having its own governing bodies and capital cities, very often people living in a region prefer to spend most of their free time in their immediate vicinity where they are more familiar with the traditions, food habits and even dialect. And sometimes, they have lots of reasons to do so, as there is hardly any small village or town where it is not something interesting to do: from nature walking to cultural destinations or interesting architecture.

However, if you dare to go beyond the borders of your Land, you can find even more attractions, suited to both wellness, hiking or family travel.

If you are looking for something interesting to discover off the beaten path in Germany this summer, here is a list of our 10 off the beaten path destinations where you can easily discover completely different faces of the country.

1.    Augsburg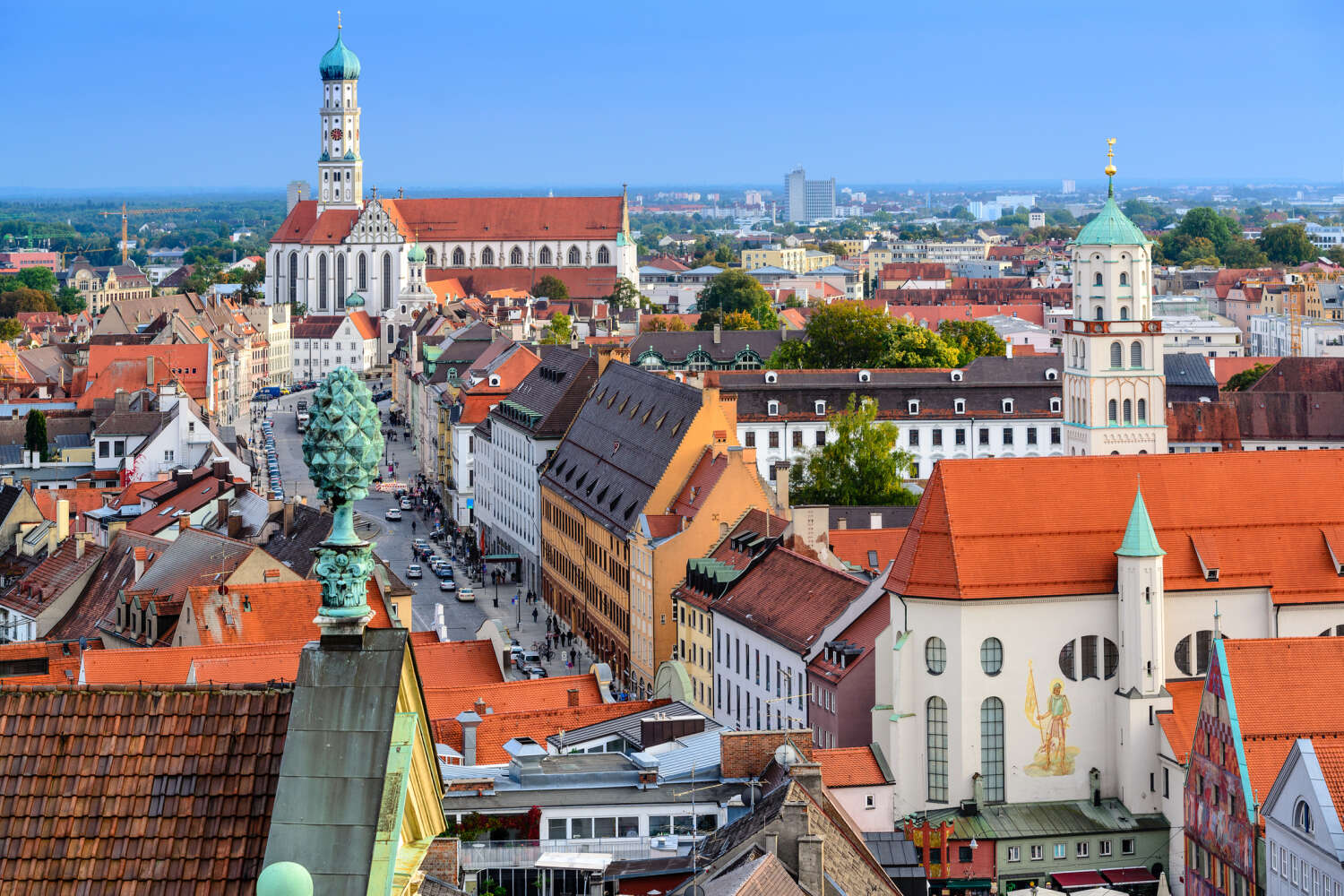 Proud of his ancient Roman heritage, Augsburg is generous with the lovers of modern and contemporary art and architecture. Be sure that you are planning at least half-a-day at the extravagant rococo Schaetzerpalais and you are having a meal outside surrounded by the picturesque buildings of the Függerplatz. In the evening, if you are looking for a different, more young and alternative vibe, take a walk around Dominikanusgasse and check the creative art and jewellery boutiques.

2.    Bad Pyrmont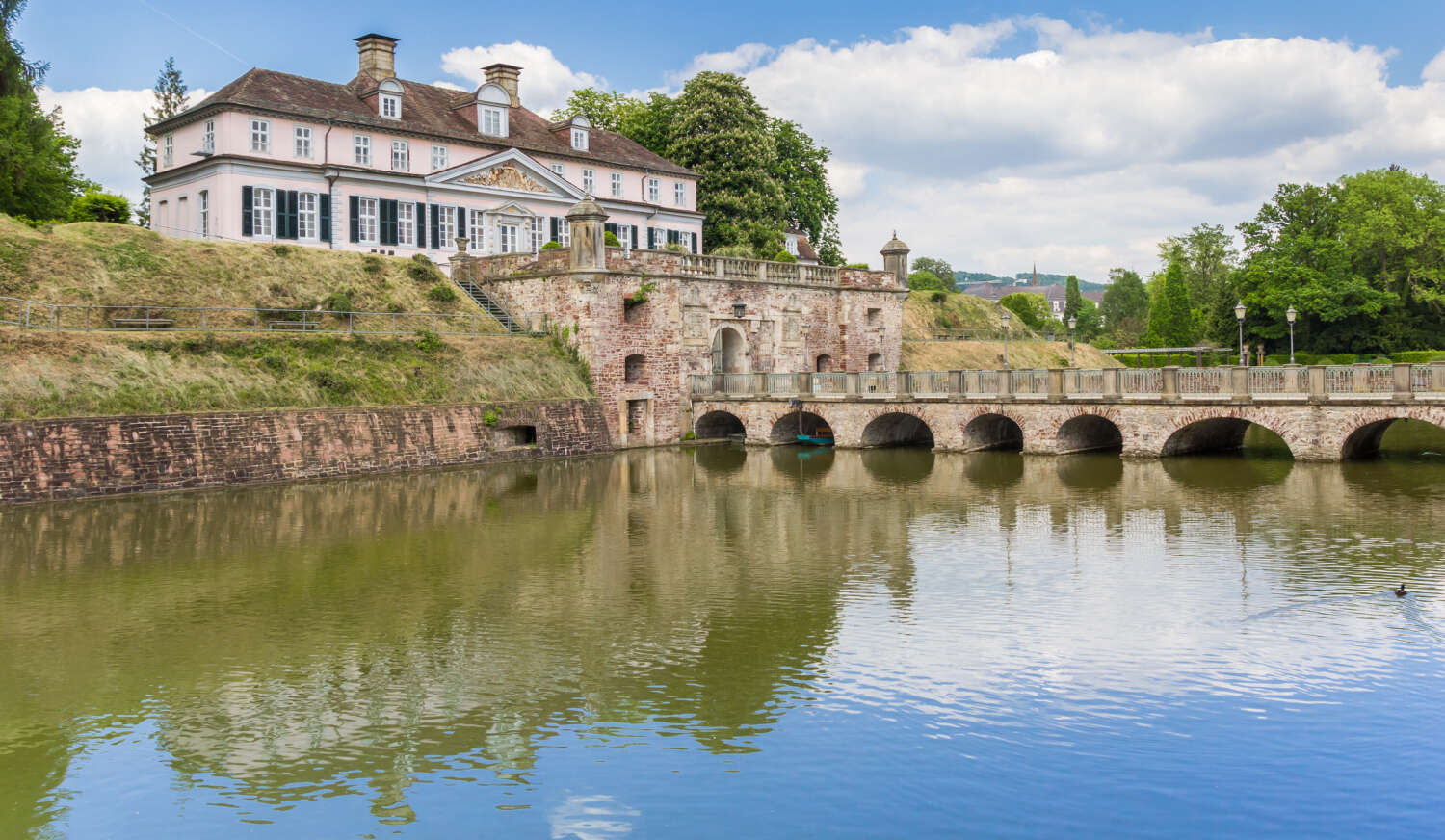 A spa destination less than one hour away from Hannover, Bad Pyrmont is the perfect destination if you are looking for a relaxing stay. The exquisite flowers gardens in the summer and the long alleys bordered by high trees are an invitation to meditation, self-care and slowing down. From luxury hotels to middle-range accommodation, there is a bit for every tastes and budget.

3.    Freiburg im Breisgau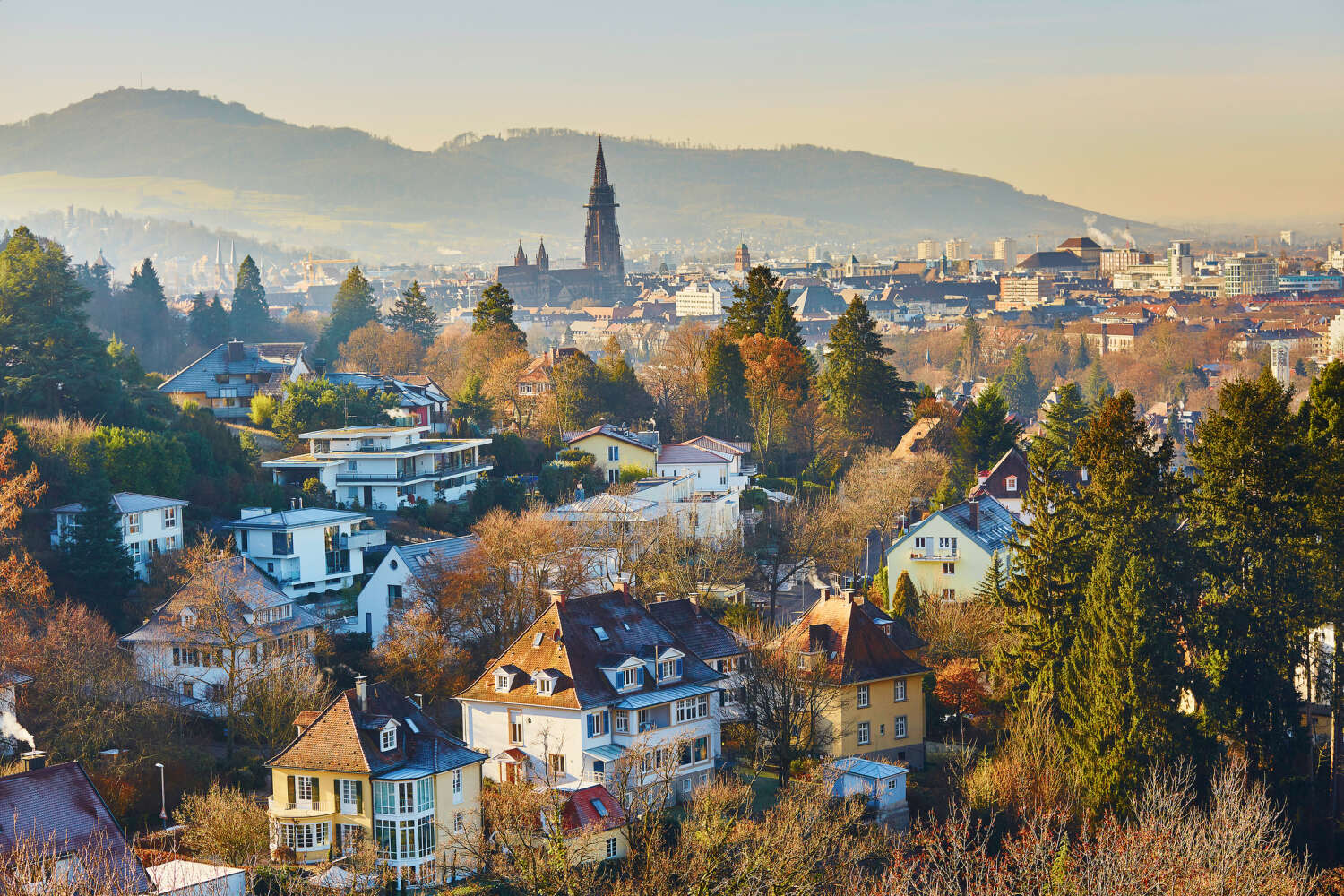 At the edge of the Black Forest and one hour away from the picturesque French city of Colmar, Freiburg im Breisgau is a little jewel of a town. A university city with a constant young multicultural population, it displays an eclectic mix of architecture, from old middle ages walls to Art Nouveau facades. A stroll around Kaiser Josephstrasse will bring you close to the local creative spirit. Have a taste of the diverse local cuisine at the Markthalle, followed by a luxury coffee and cakes treat at the local icon of Confisserie Gmeine. 

4.    Wernigerode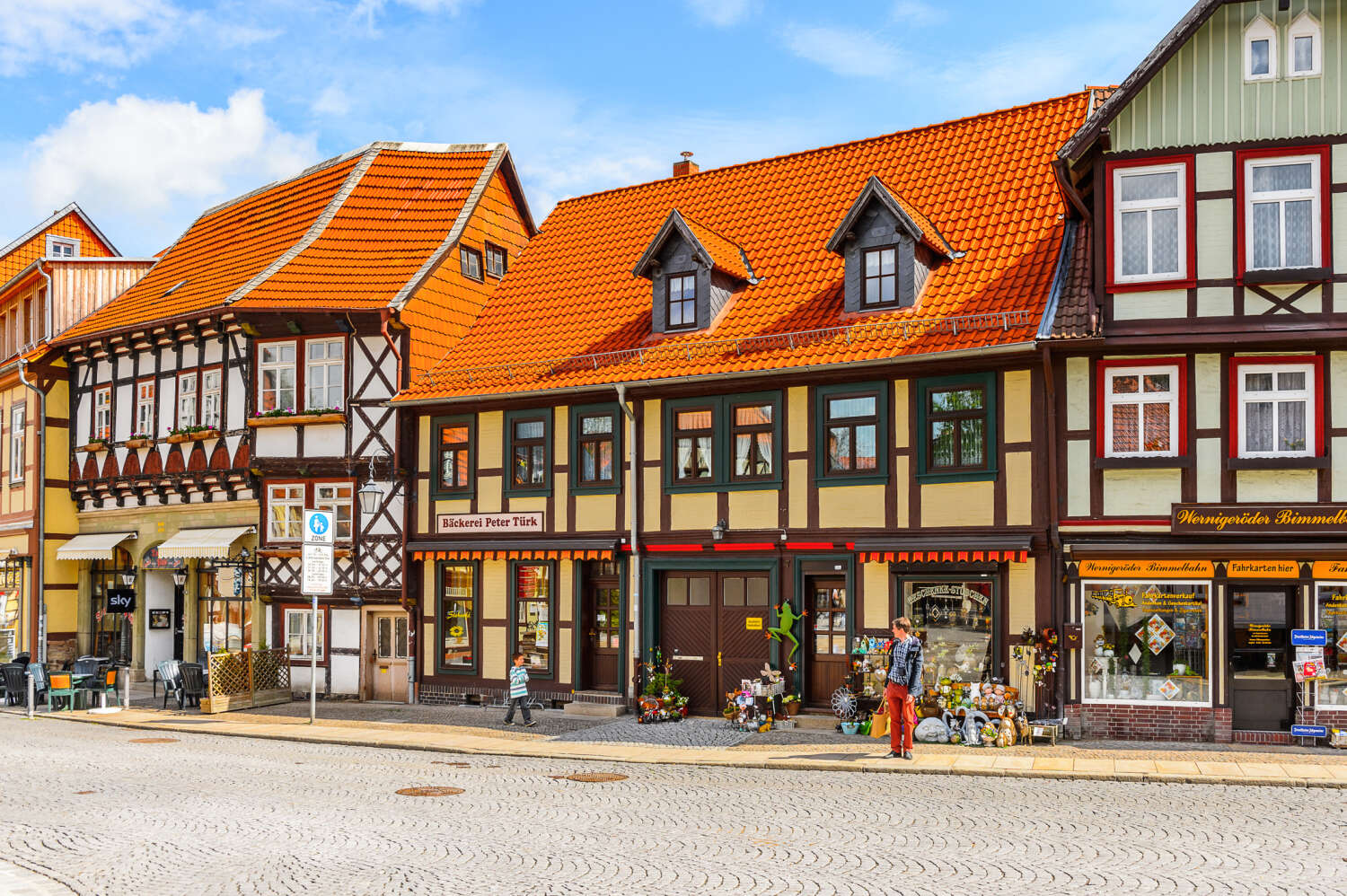 Harz Mountains are a German region with many beautiful towns ensconced in the middle of pristine landscapes. Wernigerode is an outstanding example where you can find in one single place the best sights of this region: colourful, half-timbered houses, hiking and biking path in the middle of nature, old shops selling traditional foods and spirits and a beautiful castle dominating the surrounding.

5.    Wolfsburg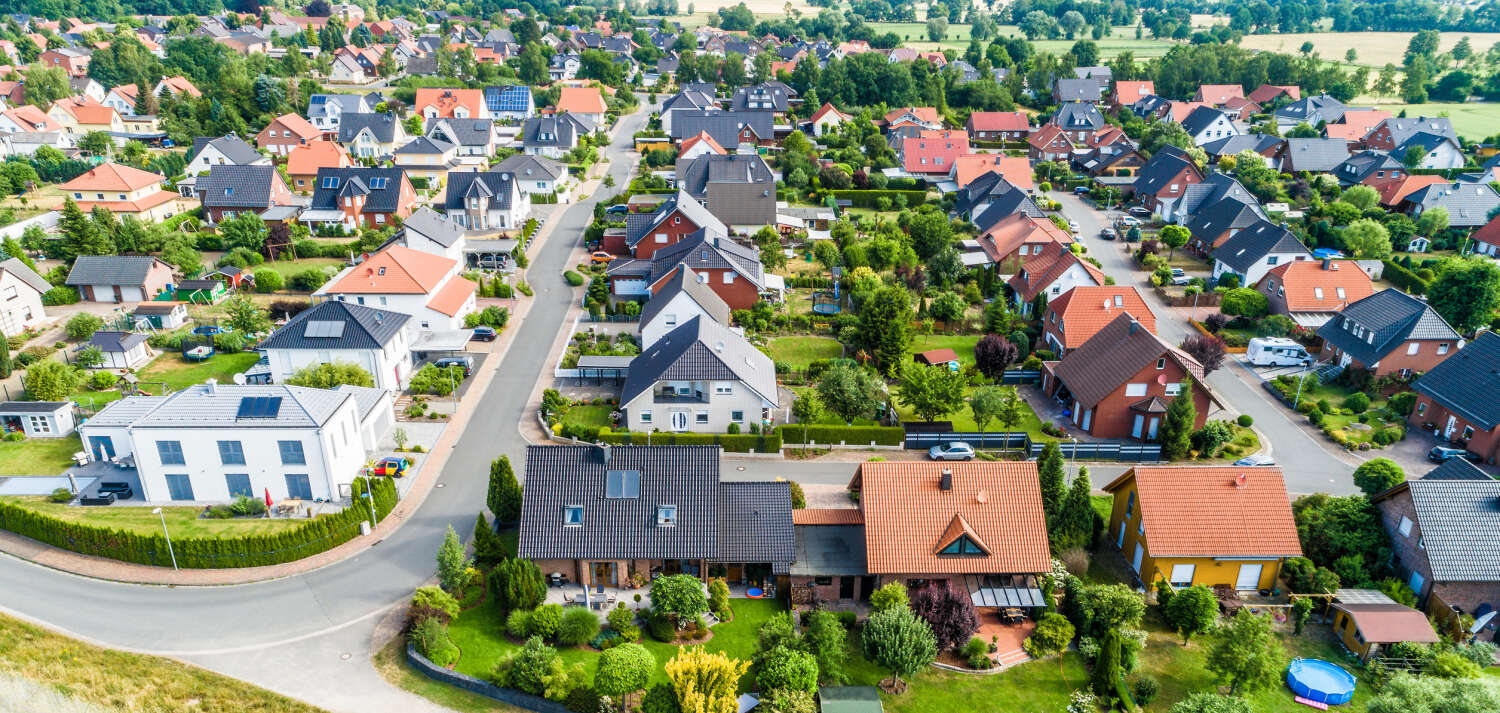 Well known also as 'Volkswagen city', Wolfsburg was initially built around the car factory, but nowadays it is more than that. Take, for instance, the spectacular Phaeno Science Museum, both in terms of the architecture - a design of the late world-famous architect Zaha Hadid - or the impressive collection of the Modern Art Museum. Have a taste of high-end luxury at the Ritz Carlton Hotel, and, if time allows, taste their delicious afternoon tea.

6.    Düsseldorf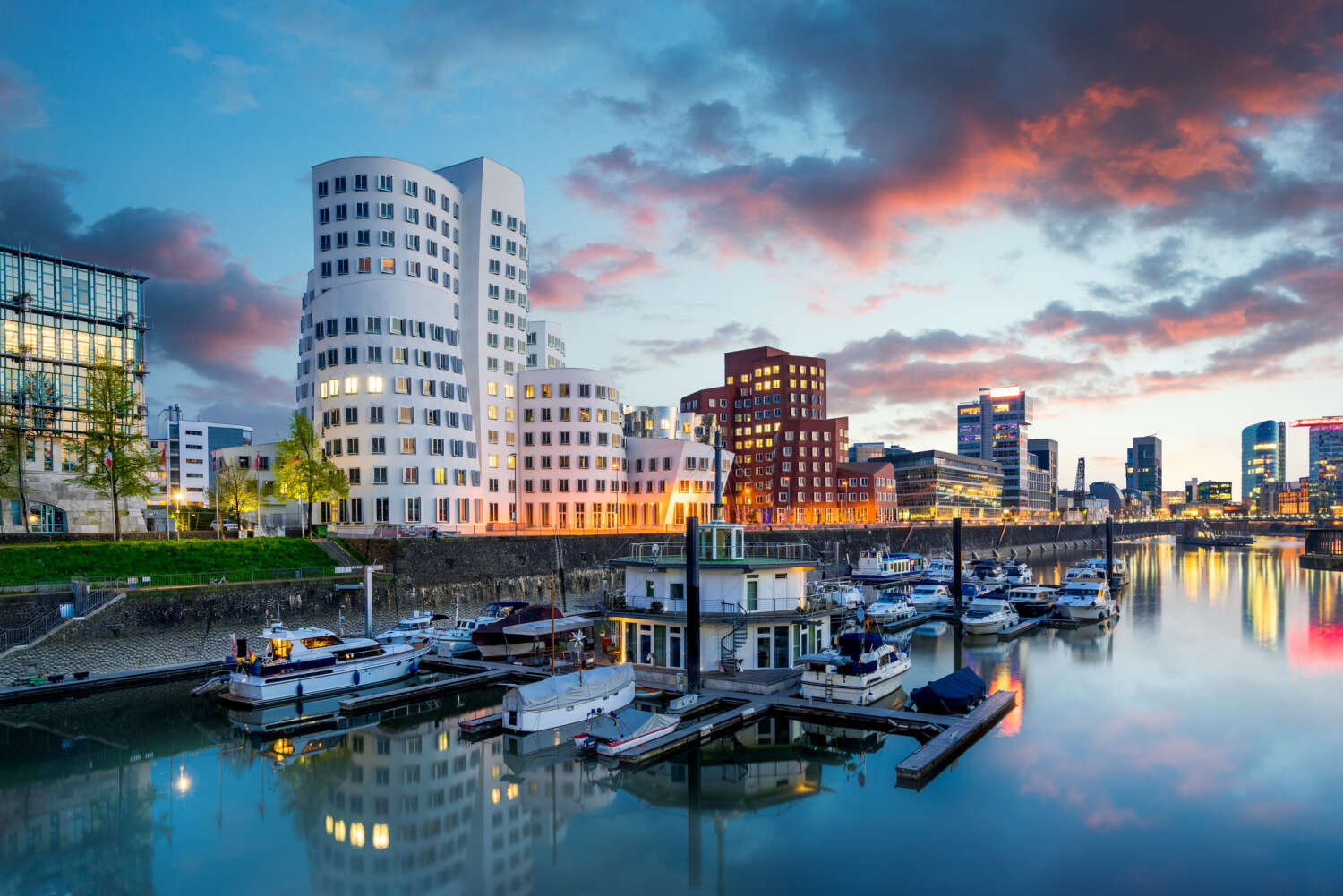 Düsseldorf can be considered the equivalent of Munich in the North-Western part of Germany: rich, elegant, stylish. Summer evenings are best spent in one of the many outdoors locals alongside the Rhine. If you travel with children, don't forget to book some time for the Adventure Park. If you love museums, take your time for the Film Museum or Hetjens Ceramics Museum. If you love architecture, the Medienhafen block of buildings designed by Frank O. Gehry is a must-see. All your questions and travel interests are easily covered here. And yes, there are plenty of places for high-end shopping too, and the best Japanese restaurants in whole Germany.

7.    Island Mainau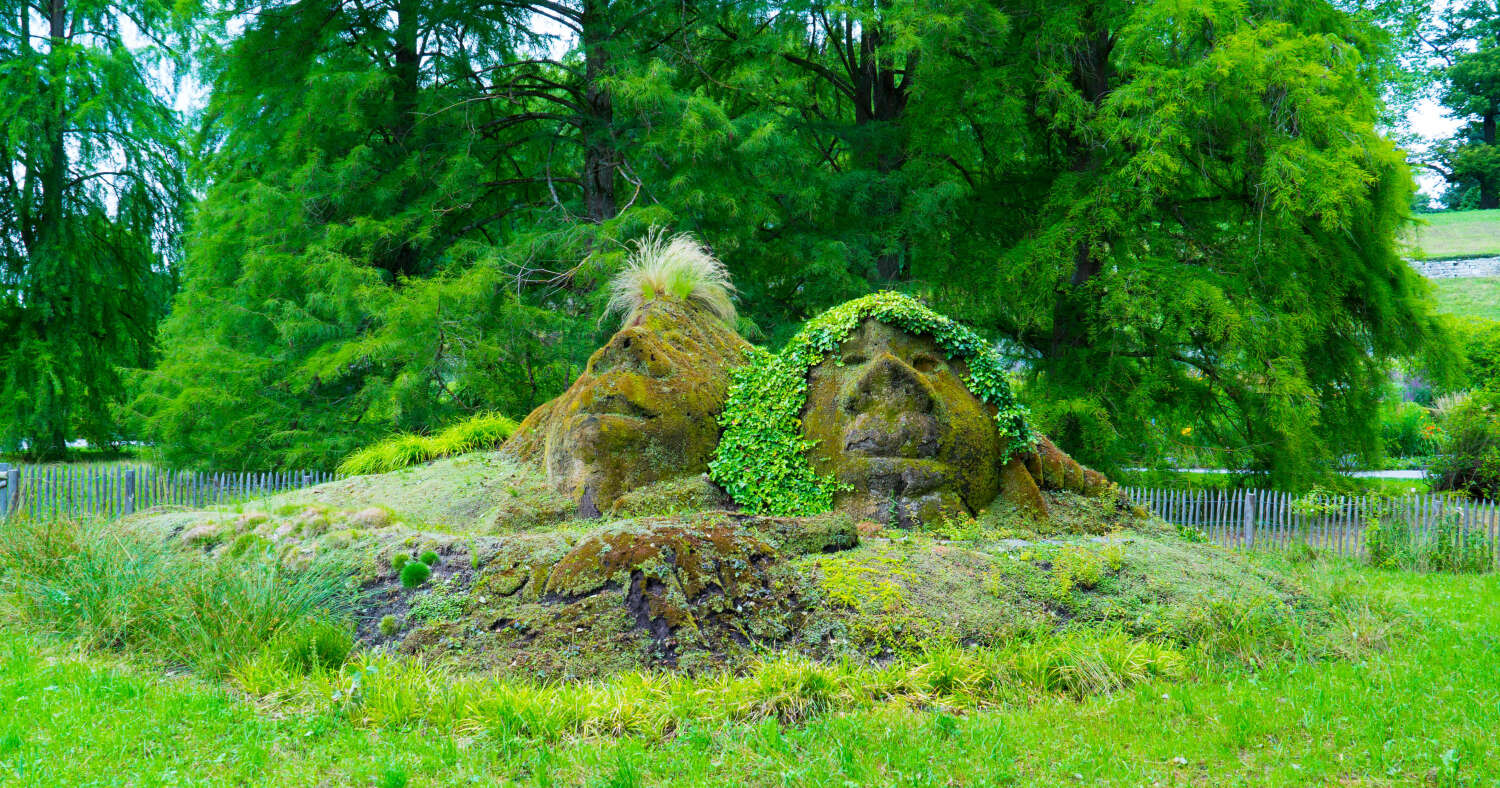 With quiet views over the Lake Constance in South Germany, steps away from Switzerland, Island Mainau displays as many as over one million species of flowers and over 5,000 plants. A paradise of fragrances and colours promises an unforgettable day-long adventure for visitors of all ages.

8.    Bremen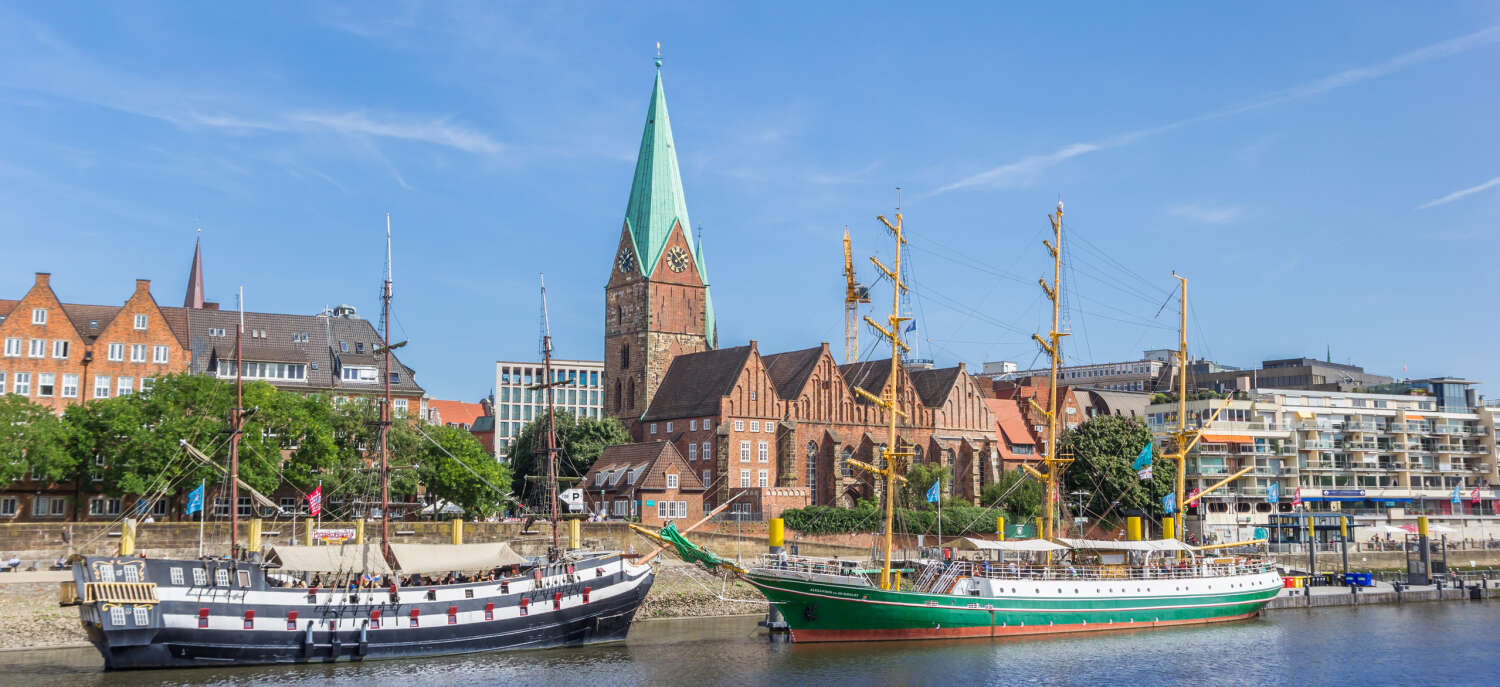 Most of you probably heard about the story of the famous Bremen musicians, but there is so much more to see and learn about this city. A visit in this city should include a stroll across the Schnoor Quarter with their small stores and art galleries or a slow walking across the Bürgerpark. The Kunsthalle is also a top destination for the art lovers.

9.    Brandenburg region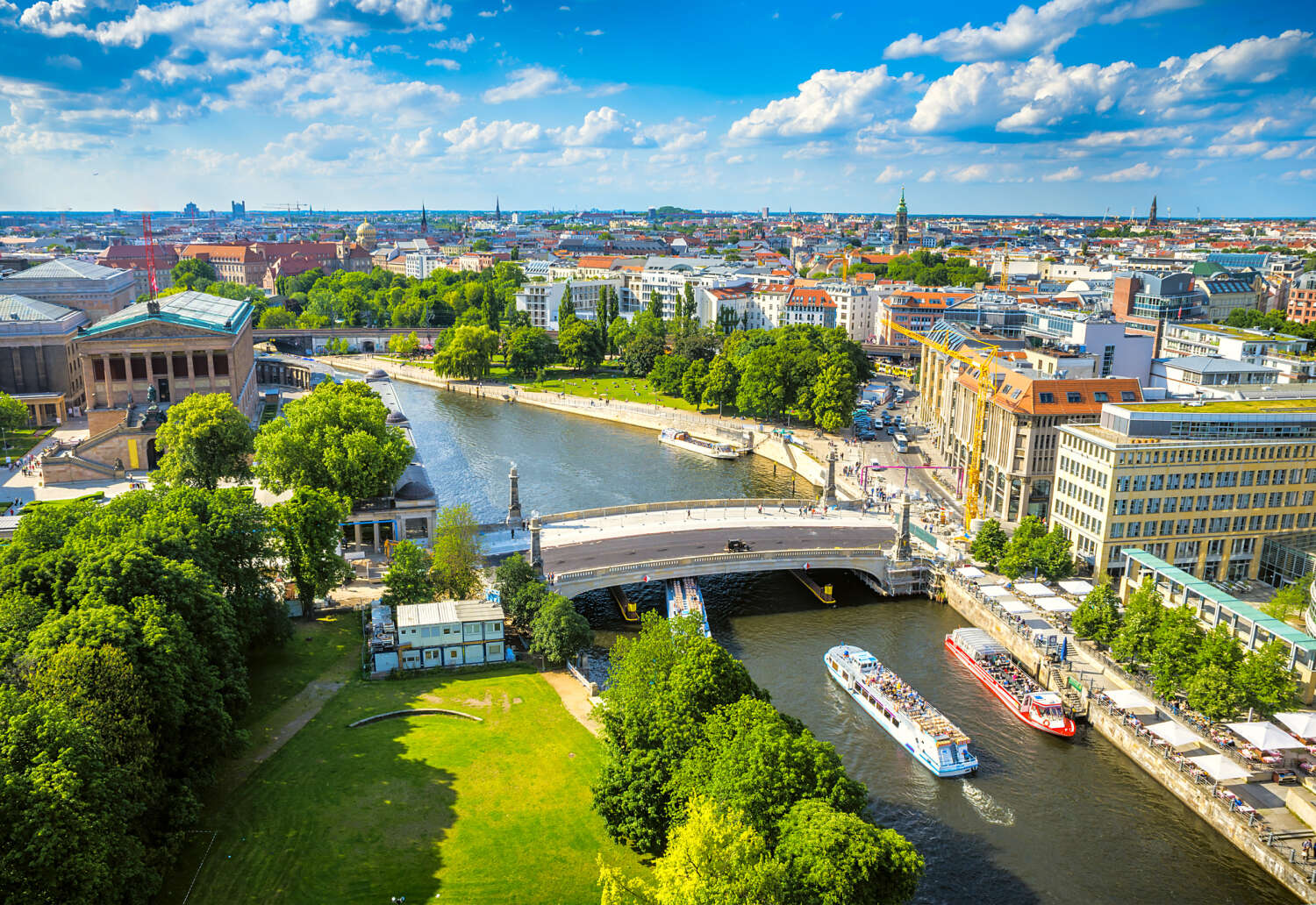 If you want to go out of Berlin for a couple of hours or a day, the Brandenburg region is rich in a very special offer for both nature lovers and family travellers (especially on bikes). Book your Brandenburg ticket and start your weekend - or longer - adventure. My favorite destinations in this region are Potsdam, the Märkische Schweiz, Trebbin or Rheinsberg or Lipnitzsee. In fact, every time I visit this region, I add more and more places to my (long) list of favorites.

10.    Usedom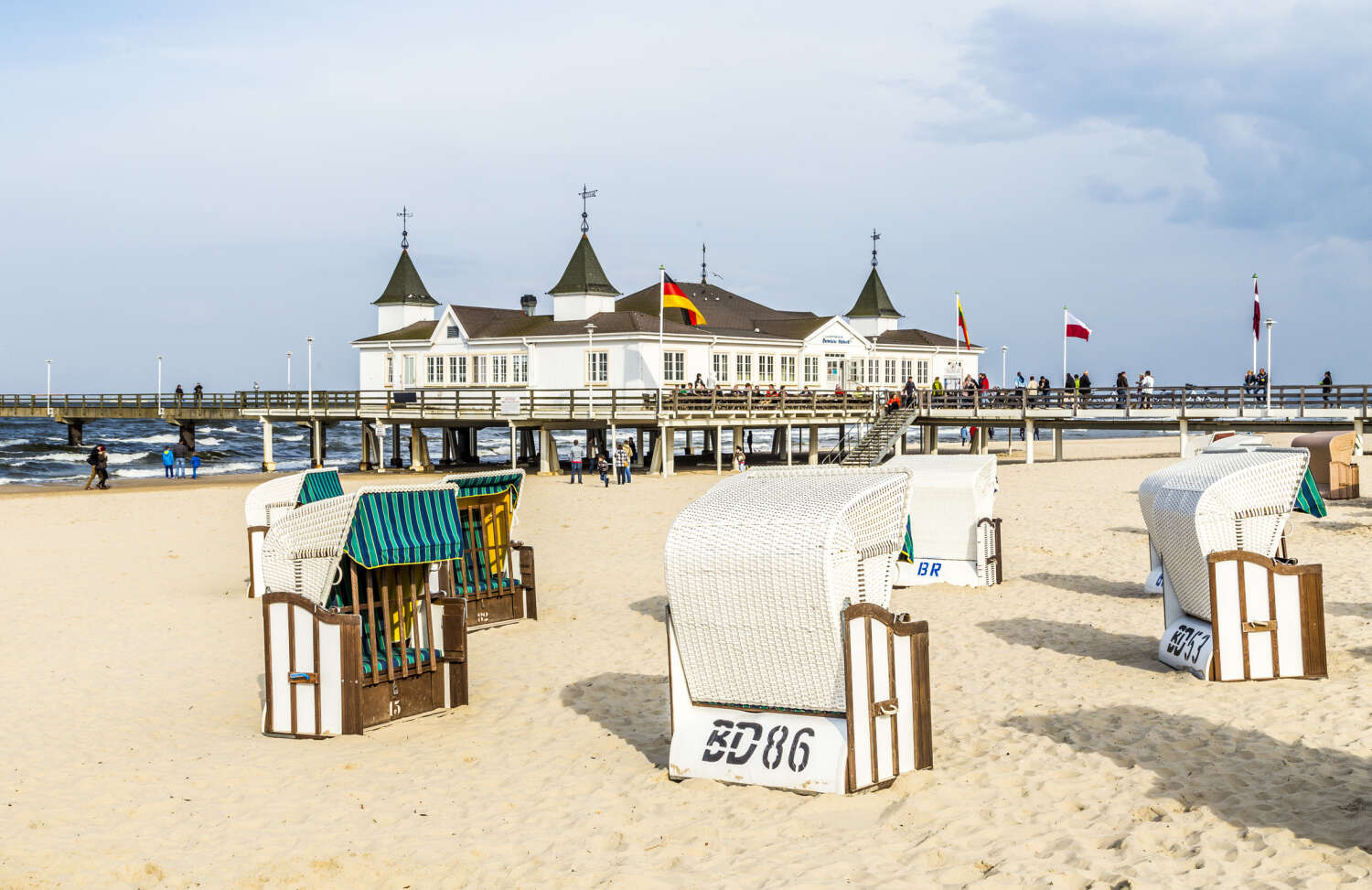 The Northern island may be busy - like Rügen - or too expensive - like Sylt - but Usedom is big enough to offer some off the beaten paths - and hiking and biking opportunities too - and relatively family-oriented offers. Ahlbeck also has a couple of good spa and wellness destinations that may appeal the Romantic travelers.

Did you or plan to visit any of those destinations? What are your impressions?
Let us know!