German Weather in January 
• January averages +3° С / humidity 90%
• highest was +11°С 
• lowest was -23°С 
• expected – +3°С
January in German cities is cheerless, damp and uninviting. Partly cloudy, rains and sleet. Frosts – at nights, icy roads – in the morning. The warmest is in the north and northwest. Snowfalls and fogs are in the eastern regions.
Downtime in Germany in January
January in Germany is a high season owing to ski resorts. Prices are high.
2-week Winter Sales season begins on the last Monday of January.
Events and festival in January:
• New Year BMW Marathon in Berlin on January 1. The main race starts at 09:15 am. Participation fee is €125, it covers: participant's bracelet, number and special chip.
Start and finish line is located on street June 17, between the Brandenburg Gate and the Kleiner Stern event pavilion, at Messedamm 22
Available package of services for €55: 
o massage
o official marathon T-shirt
o medal
• Fashion Week Berlin runs in mid-January. Many events are closed to the public, but there are also opened ones.
As a part of the event sales exhibitions:
o Premium – new brands platform. Location: Station-Berlin at Luckenwalder Strasse 4-6
o Show & Order – high fashion platform. Location: Kraftwerk Berlin Mitte at Köpenicker Strasse 70
o Seek – trade show. Location: Kühlhaus at Luckenwalder Str. 3
o Neonyt – "Green" fashion. Location: Umspannwerk Alexanderplatz at Voltairestraße 5
• Sylt Gourmet Festival on Sylt Island in late January. The cost of participation is € 100-225, covers a menu of 5 dishes + wine. Some locations:
o Hotel Walter's Hof at Kurhausstraße 23
o Restaurant-Cafe Manne Pahl at Zur Uwe Düne 2
o Relais & Châteaux Landhaus Stricker at Boy-Nielsen-Straße 10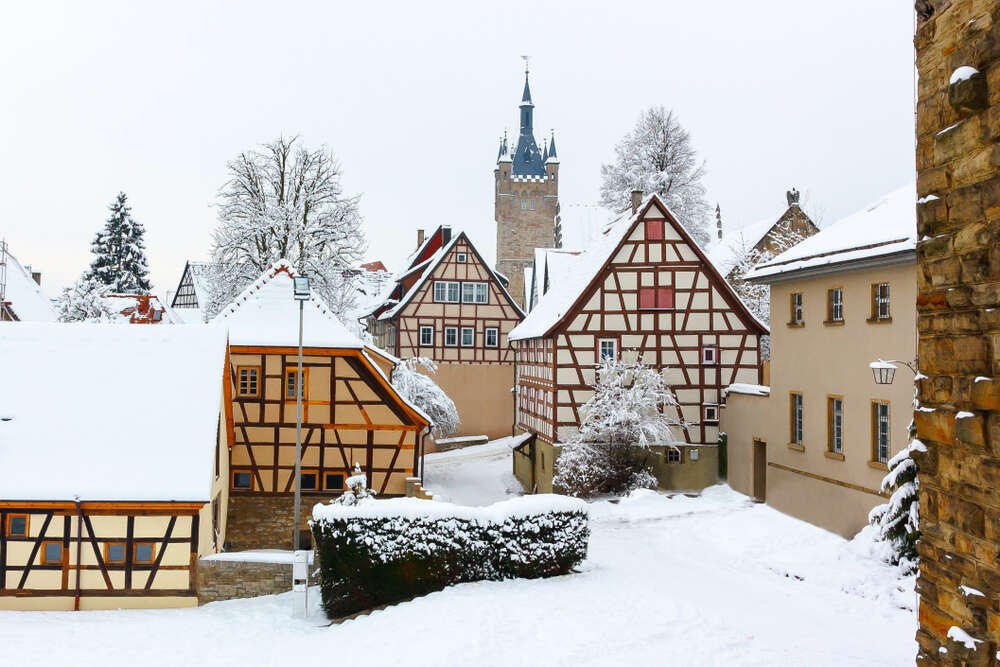 In bad weather tourists sight-see a city on tour buses, in good weather have a walk, and then get warmed in German beer gardens. They visit famous castles: Satzvey and Neuschwanstein, combine activities with photo tours. Others are fond of skiing, go down on sports sledges and go in for dog sledding.
Packing List Items
To German January, it is better to take: a waterproof down jacket and warm pants, an umbrella, comfortable non-slip shoes, a snood, gloves and a hat.
Mind to take to the Berlin Marathon: 
o bracelet – on the arm, number – on the chest, the chip – on the laces
o one can get at the start line free waterproof cloth capes, but it is better to take with you a warm tracksuit, which will be thrown out 
o think over warm clothes and extra shoes at the finish line
Culinary festival participation requires full dress.
Tourists are afraid of bad weather, so January is a great time to spend days among the majestic sights and castles, quietly examining the beauty of the country. After all delicious mulled wine will always warm you up. Hurry up to book tickets to Germany!