German Weather in March 
• March averages +8° С / humidity 75%
• highest was +15°С 
• lowest was -4°С 
• expected – +17°С
Early March is cold, with gusting winds and thermal shock. Mornings and afternoons are rainy. High possibility of night frosts. Snowfalls are in the mountains. It is getting warmer by the midmonth.
Downtime in Germany in March
March in German is off-season time. Drop in the tourist flow. It is calm and quieter by the sights. The final month for ski resorts. Prices for accommodation and air tickets come down.
March 8, International Women's Day, is official holiday in Berlin.
Last Sunday of March – daylight saving time.
Tourists attend the following events in March:
• Leipzig Book Fair in March. Main location: Leipziger Messe GmbH, Messe-Allee 1, Leipzig. Ticket price is ~€20. Opening hours 10 am – 6 pm. During the event:
o Lectures, discussions, meetings with writers and artists, award ceremony for the best authors and publishers
o Author readings in the city town hall, bookstores, cafes, courtrooms. Ticket price starts at ~€ 8
• International Tourism Fair in Berlin takes place in early March. Location: Messe Berlin exhibition complex at Messedamm 22. Admission price is €8-15
• Munich Strong Beer Time Festival runs in mid-March. Popular locations:
o Restaurant 'Paulaner am Nockherberg' at Hochstrasse 77. Admission is ~€9
o Beer hall 'Löwenbräukeller' at Nymphenburger Strasse 2, Am Stiglmaier Platz. Admission is ~€16
o Beer garden 'Augustiner Keller' at Arnulf Strasse 52. Admission is ~€7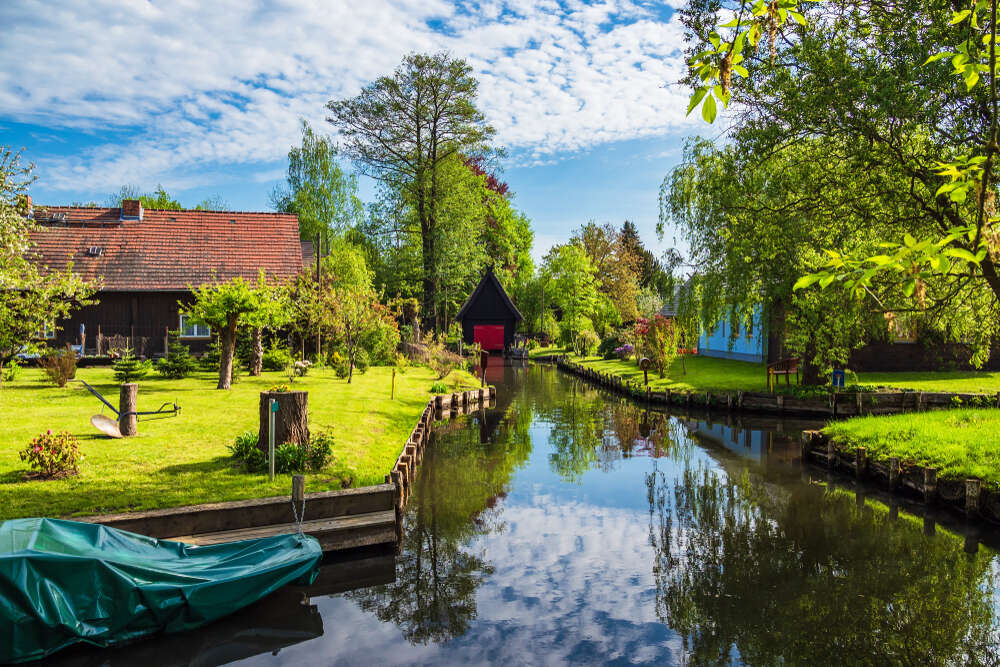 March is time for Alpine skiing tourism and excursions, long walks around the city. Tourists have fun by going up the Reichstag Dome in Berlin, visiting museums, parks and open meetings with the famous writers in the bookstores, taking selfies by the iconic sights.
Packing List Items
To German in March one needs warm and windproof things: a sweater, pullover, winter pants, down jacket, gloves, hat and scarf. Choose warm, comfortable and waterproof shoes.
Always carry umbrella with you.
Feel like visiting a large book fair and literary parties, meeting modern writers and sightseeing without the hustle and bustle – book tickets to Germany even today!