German Weather in Spring  
• Spring averages +10-15° С / humidity 65%
• highest was +31°С 
• lowest was -4°С 
• expected – +12°С
Spring in Germany begins with cold days and thermal shock. It becomes sunny and significantly warmer from the latter half of March. Damp weather and short rains are expected throughout the season.
Downtime in Germany in Spring
Spring in Germany is off-season. Locals go on a country trip for Easter holidays. Number of tourists is getting bigger by the end of the season. Rising prices for accommodation and flights.
Art Night Event begins at the end of March. Starting city: Stuttgart. Opening hours 8 pm - 2 am. General payment for the museum entrance and bus ticket is €10, discount ticket costs €8, free for persons under 18 years. Ticket purchase place: any museum.
In April the event runs in the cities: Dusseldorf, Wiesbaden, Bielefeld
In May the event runs in the cities: Nürberg, Frankfurt, Offenbach, Chemnitz, Erfurt, Hamburg, Jena, Weimar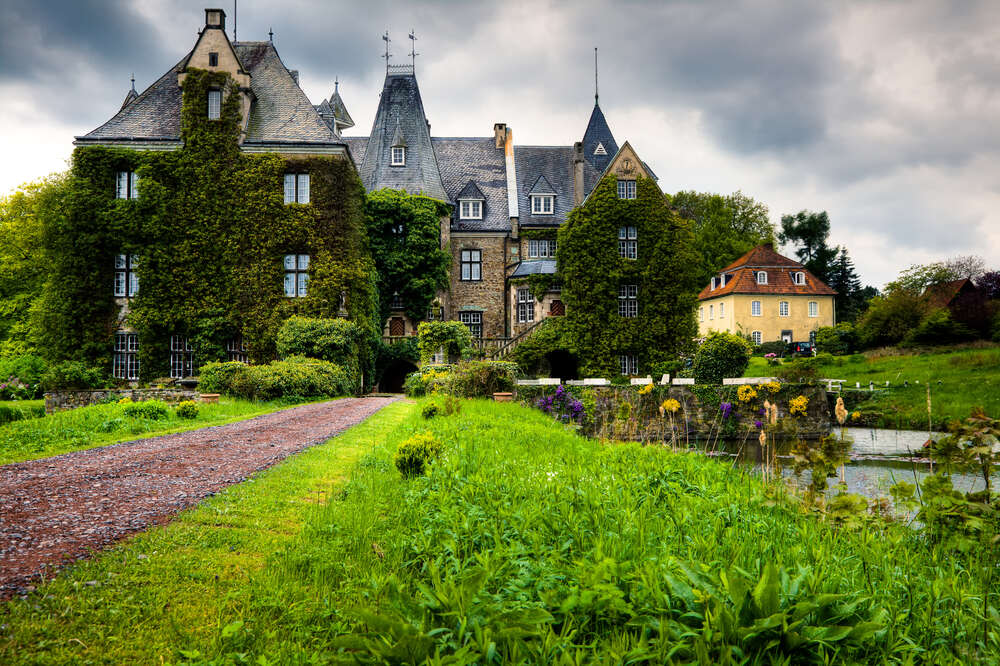 Outstanding event Europe in My City is held from April to May. During the event:
• Lectures on various subjects, lasting from 30 minutes to several hours. Paid – the price of € 8-200. Free – with coffee and croissants. Locations:
o In Munich at St. Pauls Platz 8 and Brienner str. Eleven
o In Markt Schwaben at Schlossplatz 1
• Library social evening programs. Location: The Zorneding Public Library at Schul str. 7, Zorneding
In late May tourists still go skiing on the popular Bavaria ski resorts:
o Garmisch-Partenkirchen. Ski pass prices: for 7 days ~ €276, for 2 days ~ €90
o Oberstdorf. Ski pass prices: for 6 days €90
o Berchtesgaden. Ski pass prices: for 7 days €160
Cycling is very popular in the spring. Rental price per day ~€10-20. First 30 minutes of bike rental is free in Stuttgart, Lüneburg and Hamburg.
Travelers always are interested in excursions:
o Munich beer tour – ~€100 for a group of up to 4 people, duration 2 hours
o Berlin auto-walking tours – ~€120 for a group of up to 6 people
o Dresden Shopping tours – €25 per hour, duration from 2 to 4 hours
Love to visit unusual museums of the country:
o The Button Museum in the city of Schmöln at Sprottenanger 2 / Ronneburger Straße 90. Admission is € 2.5. Button-like souvenir – €1,5
o Doll and Toy Museum in Rottweil at Hauptstraße 49. Admission is €5
o German Christmas Museum in Rothenburg ob der Tauber city at Herrngasse 1. Admission is €4
Get involved into the history, visiting museums of concentration camps and former prisons:
o Buchenwald Memorial – 10 km from Weimar city. Free entrance. Donations as desired 
o Sachsenhausen in Oranienburg at Str. der Nationen 22. Free entrance 
o Soviet prison in Potsdam city at Leistikstraße 1. Free entrance
Packing List Items
In the spring to Germany take: a coat or a sherpa jacket, a scarf and a hat, warmed boots, sneakers and an umbrella.
spring changeable weather can cause colds – take care of a travel kit: antipyretic, pills or a sore throat spray, nasal drops.
Spring is time to save some on flights and accommodation, visit exciting festivals and events, feel the history of the country and see the unexpected museums. Book your tickets to Germany today!