If all roads lead to Rome on the European continent, then in Costa Rica, all roads, trails and highways lead to national parks. To waterfalls, wild forests and clear lakes in the craters of volcanoes. The small country of Central America is washed by the Caribbean Sea and the Pacific Ocean. It's a safe state with fabulous landscapes and kind people.
Travellizy Team will tell you why you need to pack your bag to Costa Rica.
Briefly about the most important things
Almost everywhere in Costa Rica, everything is green, there is a jungle around, capuchin monkeys gallop along branches, crabs run along the streets, bright birds sweep by, promising long deserted beaches attract everyone. To be more specific:
Costa Rica is in the top five of the Blue Zones
The Nicoya region is one of the world's five Blue Zones. This means that local residents remain healthy and active, reaching 100 years of age.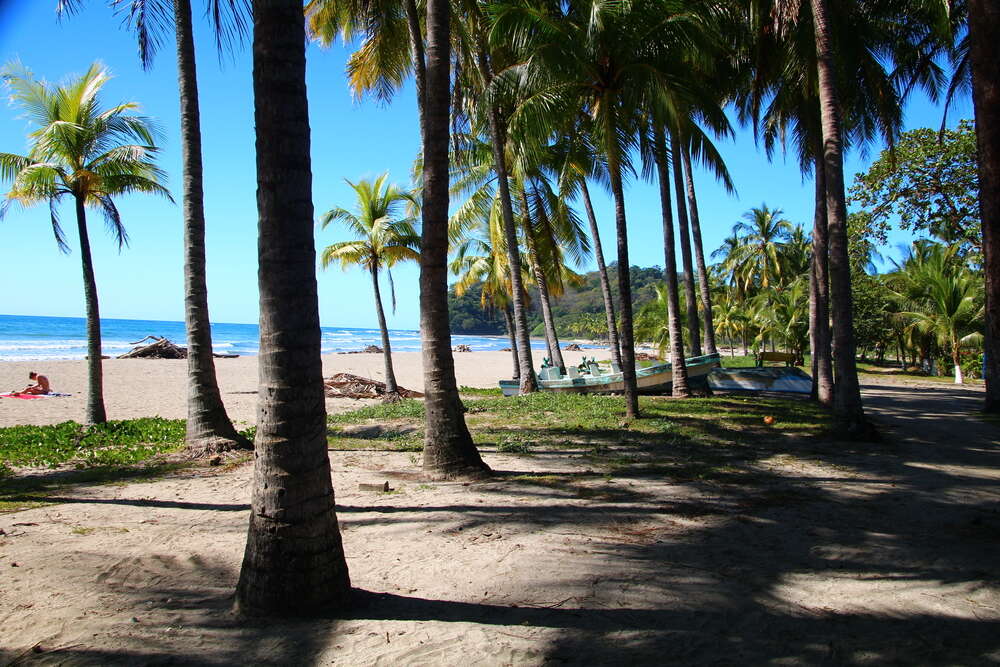 5% of the world's biodiversity is concentrated here. Almost the entire country consists of national parks. Wildlife has been preserved in Costa Rica, as if from the pages of The Jungle Book: monkeys, toucans, scarlet macaws, iguanas, crested basilisks, crocodiles, hummingbirds, butterflies of all shapes and sizes, orchids, variety of fish, bats, sharks, dolphins, whales, ocelots, cougars, jaguars... You name it.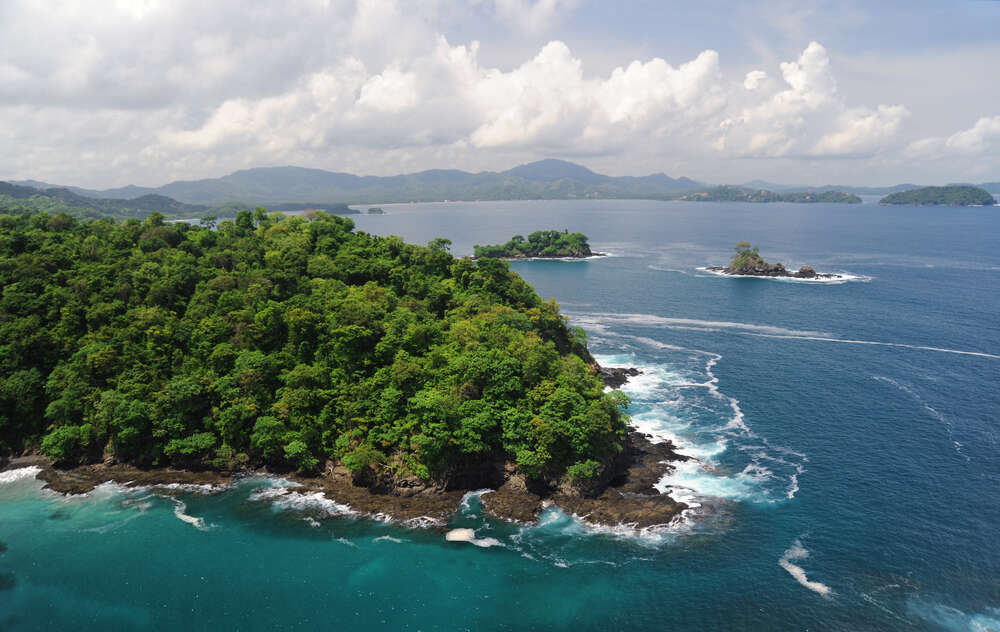 The most beautiful beaches in the world
Costa Rica's 1,228-kilometer coastline has 600 beaches, many of which are ranked as the world's most beautiful beaches.
For example, 130 km from San Jose, there is Manuel Antonio Beach in the territory of the National Park of the same name, Puntarenas province, Pacific coast. It occupies a leading position in the world's beaches. True, you need to leave the park before 16:00, because after the specified time, crocodiles go out on land to rest.
The country generates 99% of its electricity independently, using hydropower, wind, geothermal energy, sun and biomass.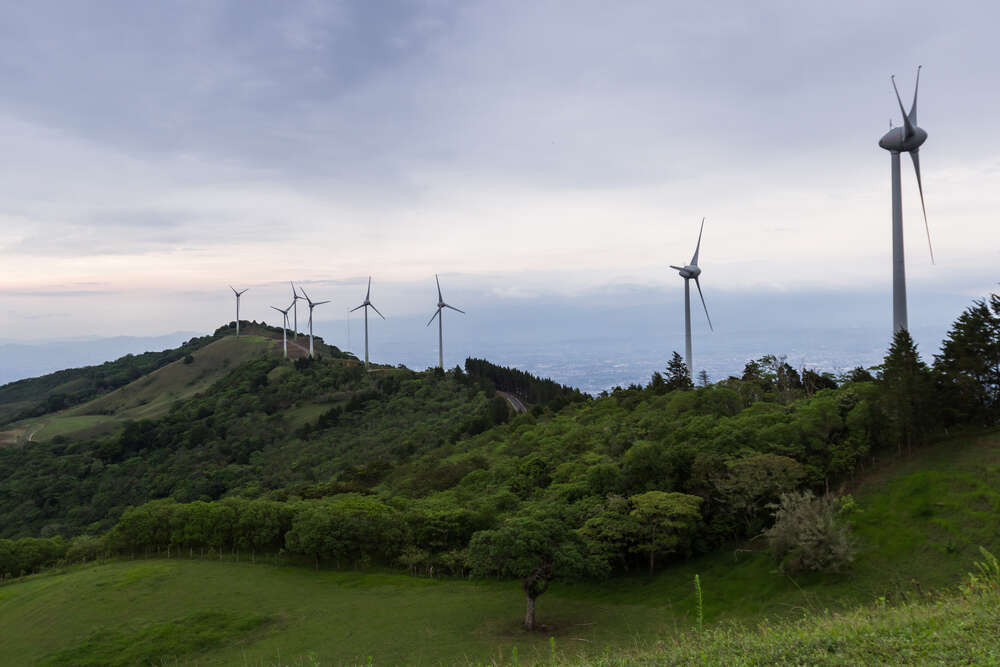 Costa Rica is home to 5 active volcanoes, providing thrill seekers with stunning scenery.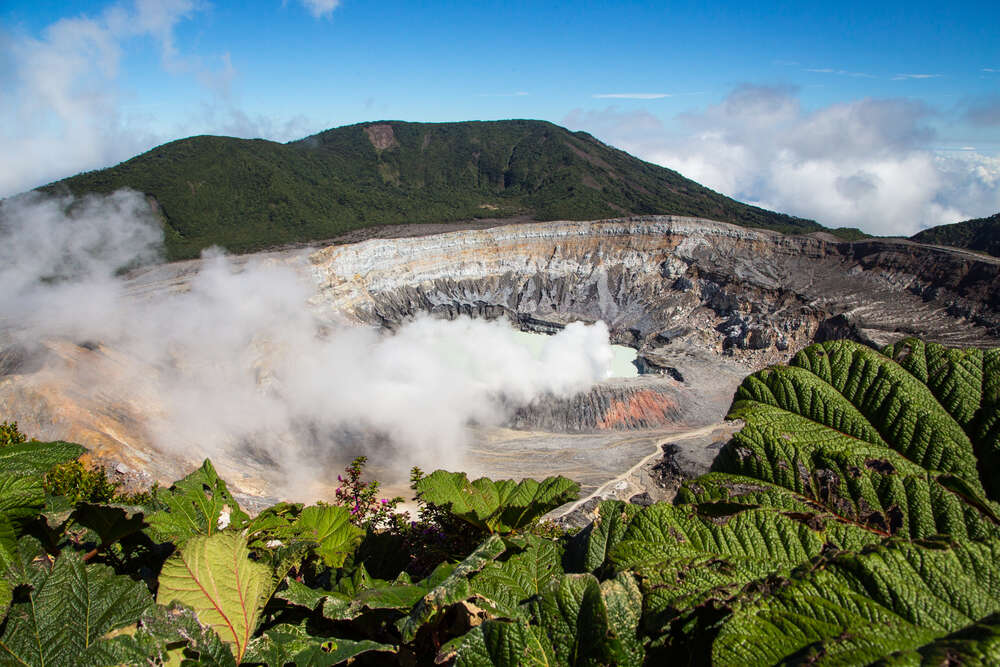 Coffee plantations are located in different parts of the country. Even those who usually do not drink it at home like this local product with a worldwide reputation. And 150 types of fruits delight the eye in markets and shops: coconuts, pineapples, soursop, carom, guava, mamon, nance, noni, papaya.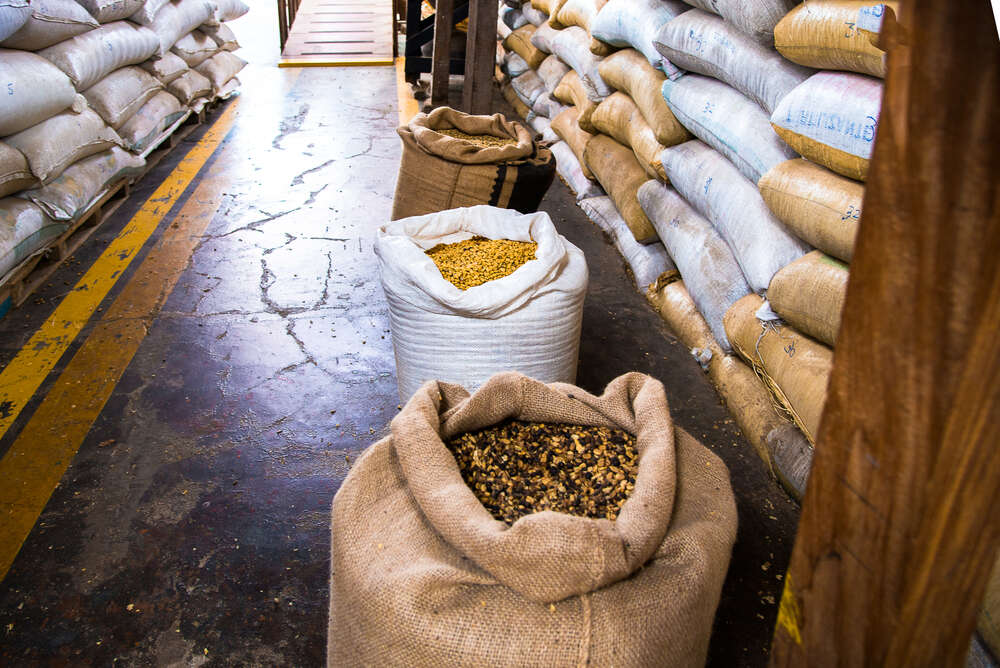 A hostel or a guesthouse will cost € 18. A hotel with poor fittings starts at € 23, and then more depending on the availability of amenities: air conditioning/Wi-Fi, etc.
Things to do in Costa Rica
Go on sport fishing trips, rainforest hikes (horseback riding, walking or kayaking), lively alpine trails, coastal paths and suspension bridges. Spend days at the beach or hot springs.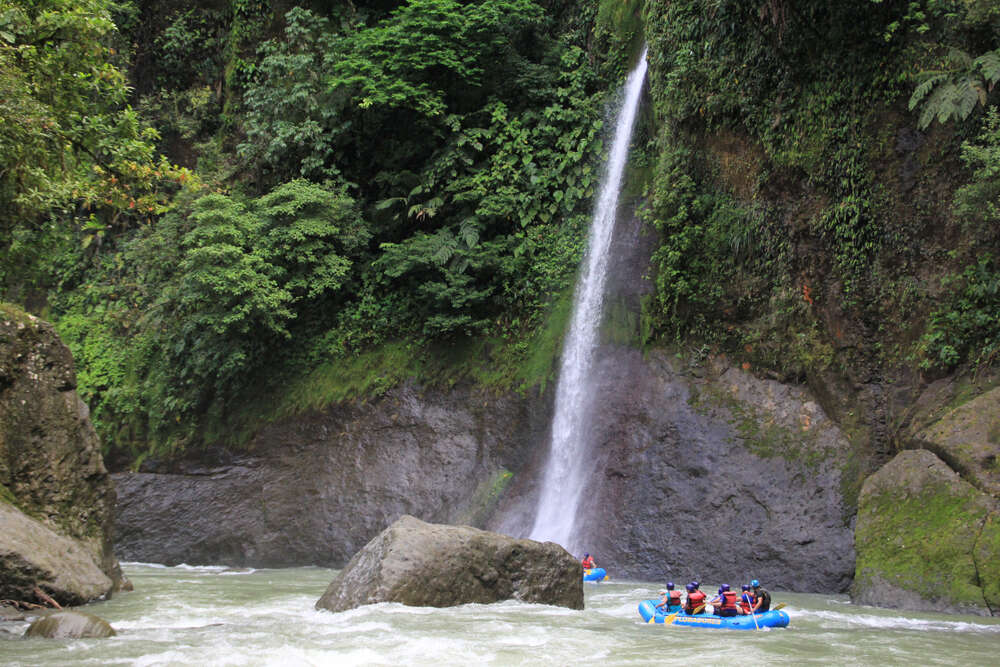 The Caribbean region is home to white and black sand beaches. On the Pacific coast, there are tourist centers and places popular with surfers: Jaco, Esterillos, Hermosa, Boca Barranca.
Visit the butterfly farm
Costa Rica is home to 90% of all butterflies in Central America and more than 60% of neo-tropical butterflies. Therefore, one of the country's authentic landmarks is the Butterfly Farm in the province of Puntarenas. The entrance ticket costs € 14.5, admission for children under 5 is free.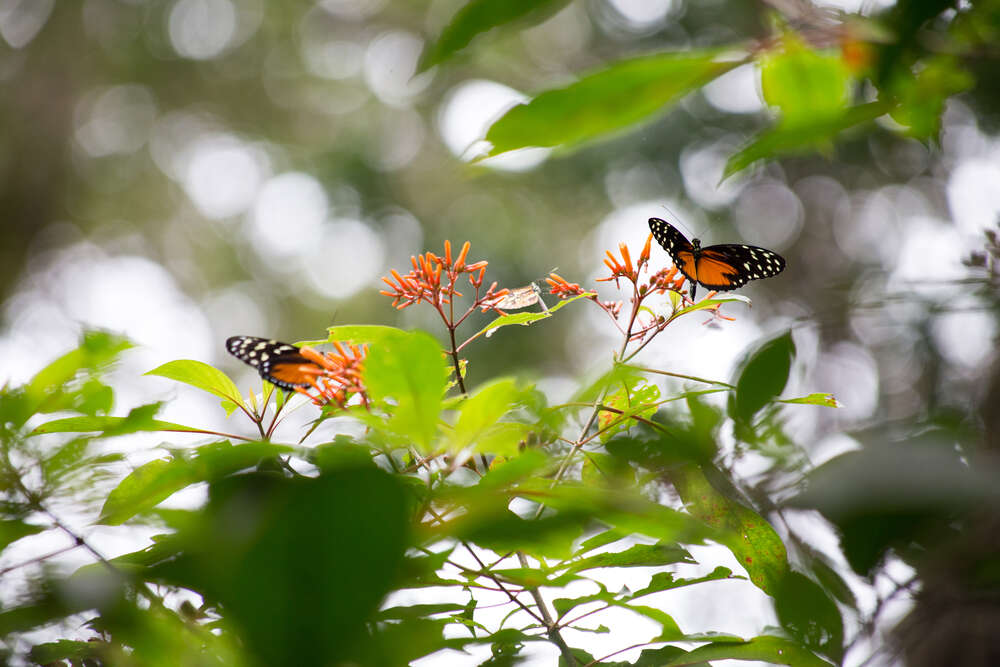 What to see on the Caribbean coast
Take an exciting trip to the Aviarios Sloth Sanctuary, or walk along the Cordillera de Talamanca mountain range. Plan a hike through the Gandoca Manzanillo National Wildlife Refuge. See the tourist city of Limon. The attraction of the city is Uvita Island, a popular destination for those who love beautiful landscapes and are fond of snorkeling. These and many other places conquer travelers from all over the world.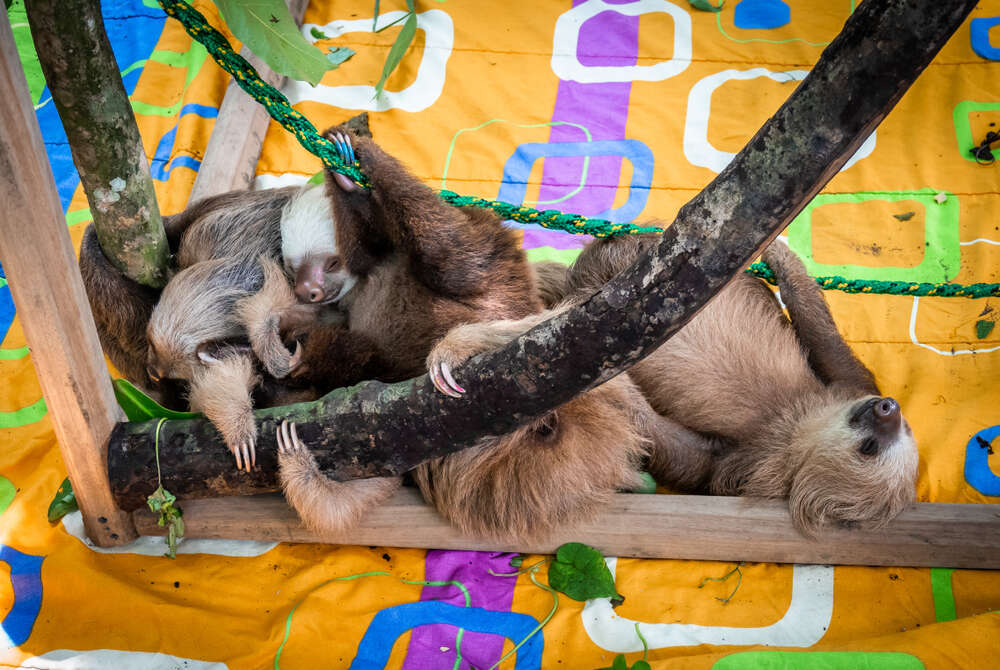 Tortuguero National Park is called the Amazon of Costa Rica. It is covered with rainforest, and its beaches are home to endangered sea turtles. The variety of birds, of which there are almost 400 species, and more than 2000 species of plants, are just amazing.
You can only get to the park by plane or boat. Entrance to the natural landmark costs € 13. The park is located in the rainiest zone in the country. Sudden heavy showers are not uncommon. So don't forget your raincoat and waterproof shoes.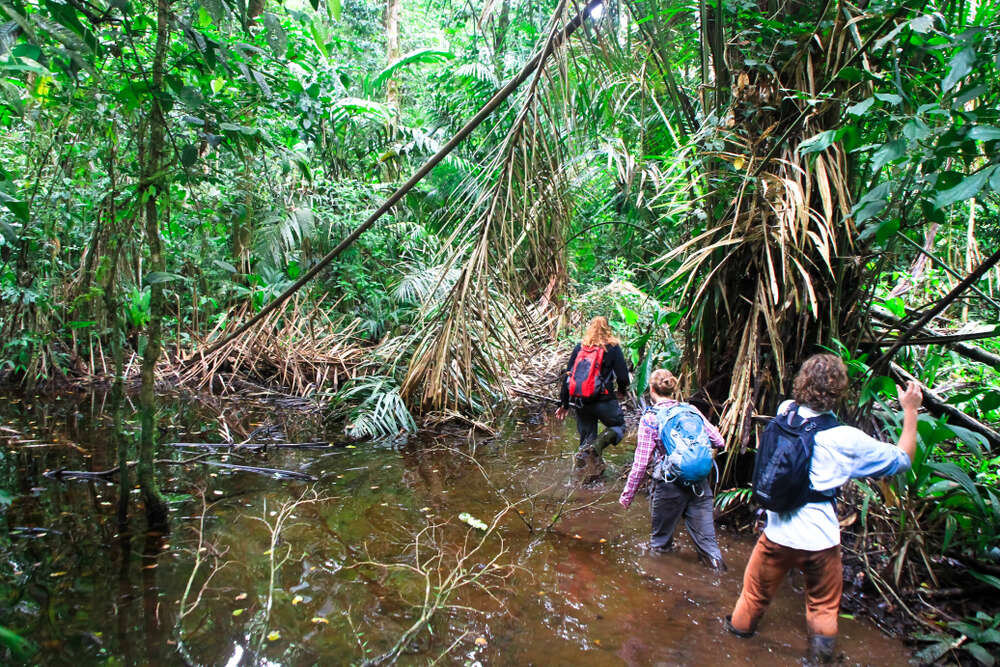 Cahuita National Park is open to the public free of charge.
It is famous for its coral reefs. In the park, a tropical forest stretches along the sea, so locals and tourists most often rush here for a clean beach.
There is a daily bus from Terminal Caribe from San Jose to Cahuita. The journey takes 4 hours, the ticket costs € 5.5.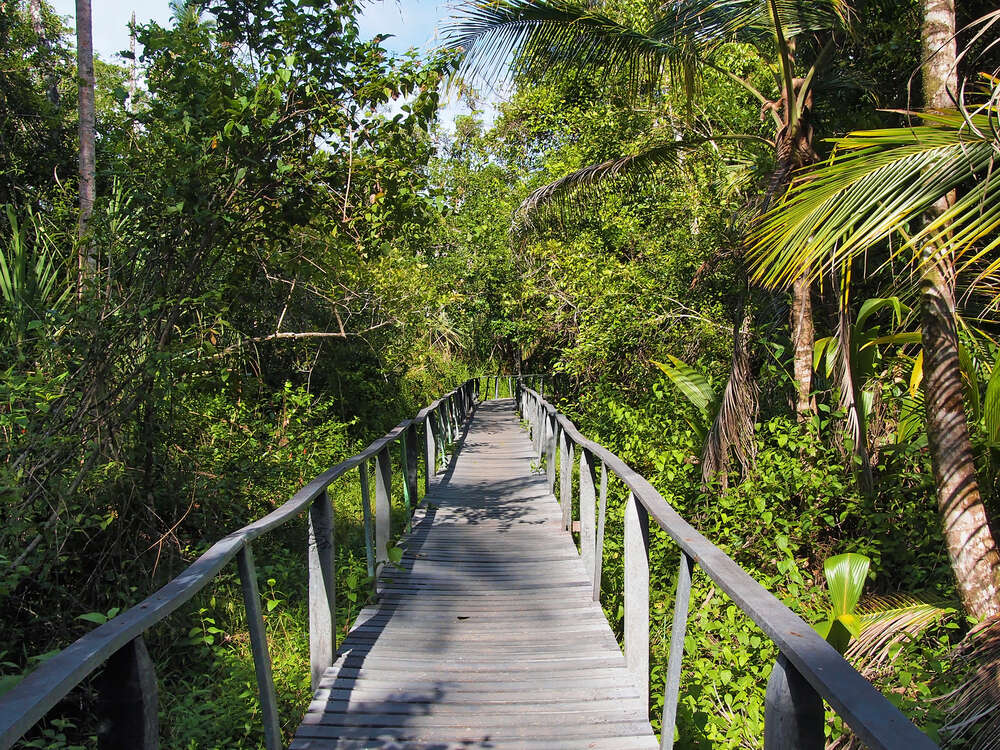 What to see on the Pacific coast
The best two places to see the nature of Costa Rica in all its glory are called Manuel Antonio and Corcovado National Parks. A win-win time is early morning.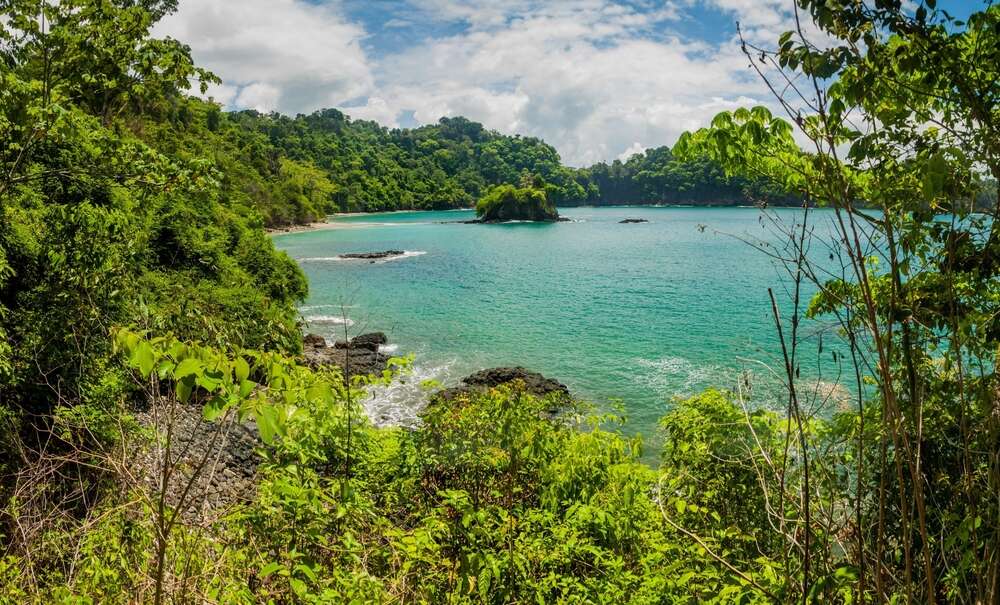 Manuel Antonio National Park is the smallest park in the country. But well-groomed trails are organized here, there are many beaches. In the park, you can go mountain climbing, kayaking, diving, rafting, horse riding, windsurfing and whale watching.
To get from San Jose to the park, you need to come to the town of Quepos, from where a bus runs every 30 minutes to the entrance of the park. Bus ticket price is € 2. Entrance to the park is € 15.5.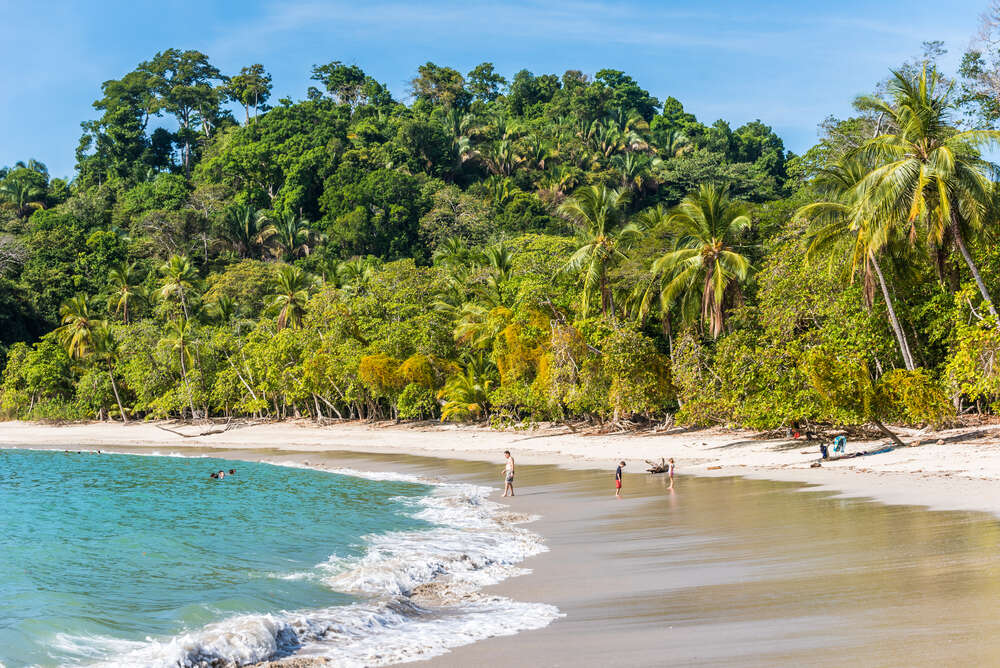 Corcovado National Park is a place with pristine nature: magmatic swamps, tropical forests, small groves, sandy coast. It is home to giant anteaters, scarlet macaws, minnows, Harpy eagle, Baird's tapirs and jaguars. National Geographic has recognized the park as "the most biologically intense place on Earth".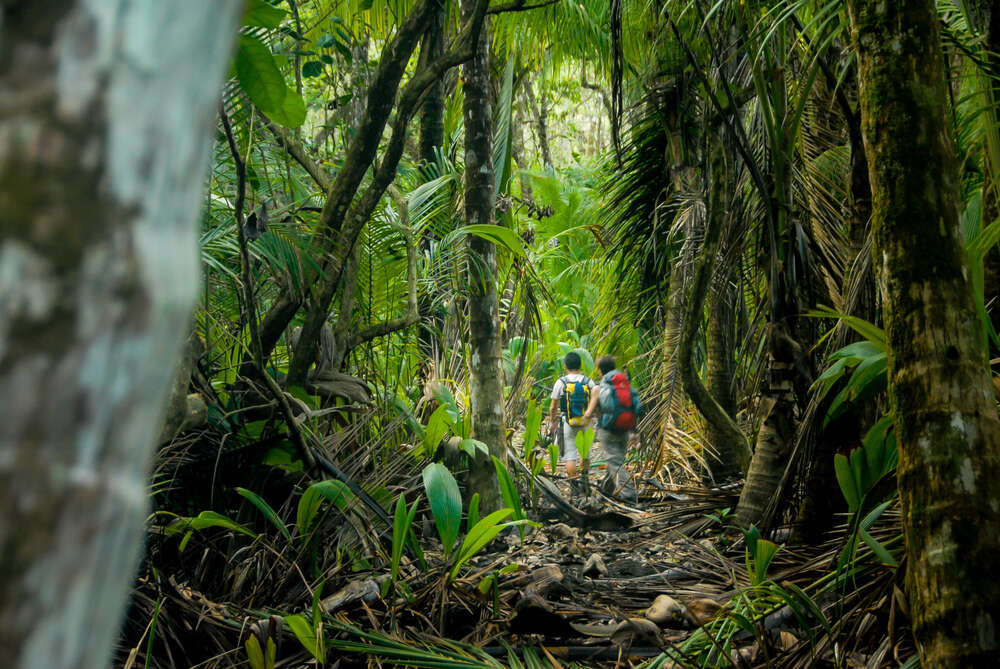 Entrance to the park costs € 14.5. From San Jose, you can come to the nearest cities every day by buses # 699 to Puerto Jimenez (10 hours), # 612 to Golfito (8 hours).
Where to eat sparingly
All over the country, there are many local eateries = "Sodas". Typically, these places are very small and are family businesses. They offer the traditional food of the country. Eating in such establishments is much cheaper than in cafes and restaurants.
Typically, the menu includes: snacks, casado (mixed black bean and rice dish + meat/chicken/pork/fish+sauces+vegetables fried with coconut milk+pickled vegetables+corn tortillas), pasta, portions of Arroz (rice dish with chicken or seafood), main course = dish of the day = platos fuertes (can be a hearty fish and vegetable/steak dish), pickled spicy vegetables (will be loved by spicy food lovers and will serve as a great addition to any Costa Rican dish).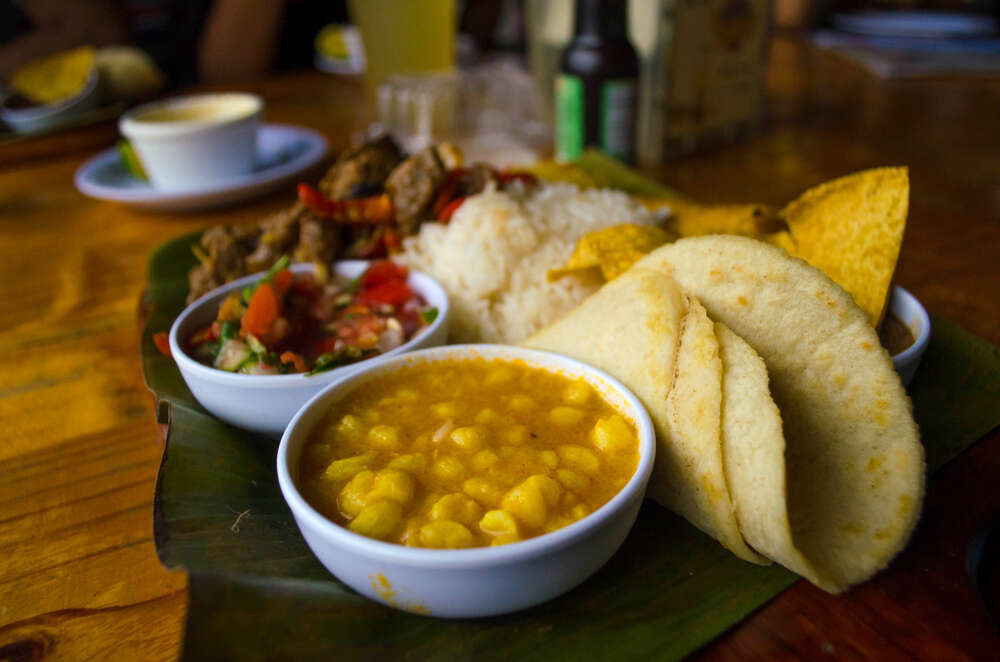 On the Caribbean coast, the streets sell a myriad of the freshest fruits, coconuts, juices, grilled meats and seafood.
On average, meal in an inexpensive establishment will be € 15 per day per person.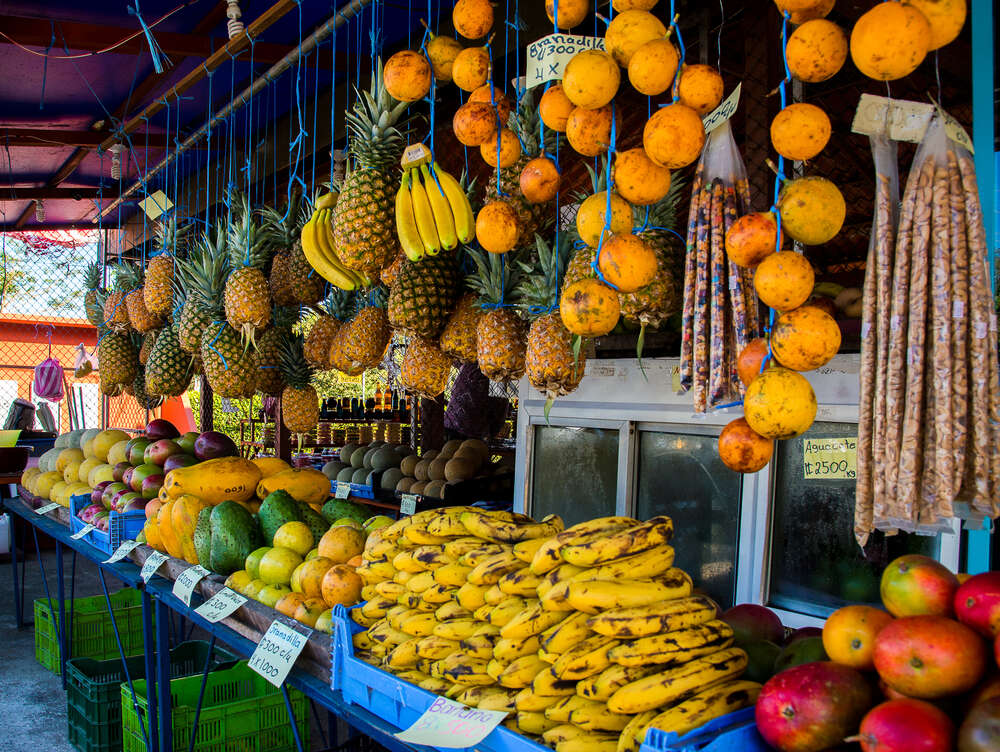 Another opinion
Most travelers talk long and enthusiastically about Costa Rica. But there is also another side of the coin. Those tourists who went to Costa Rica after many trips to Asia consider the country very expensive. After all, it is covered with almost the same jungle everywhere. And € 15 for entering national parks is considered a disproportionately high payment for a foreign tourist even for staying in pristine nature.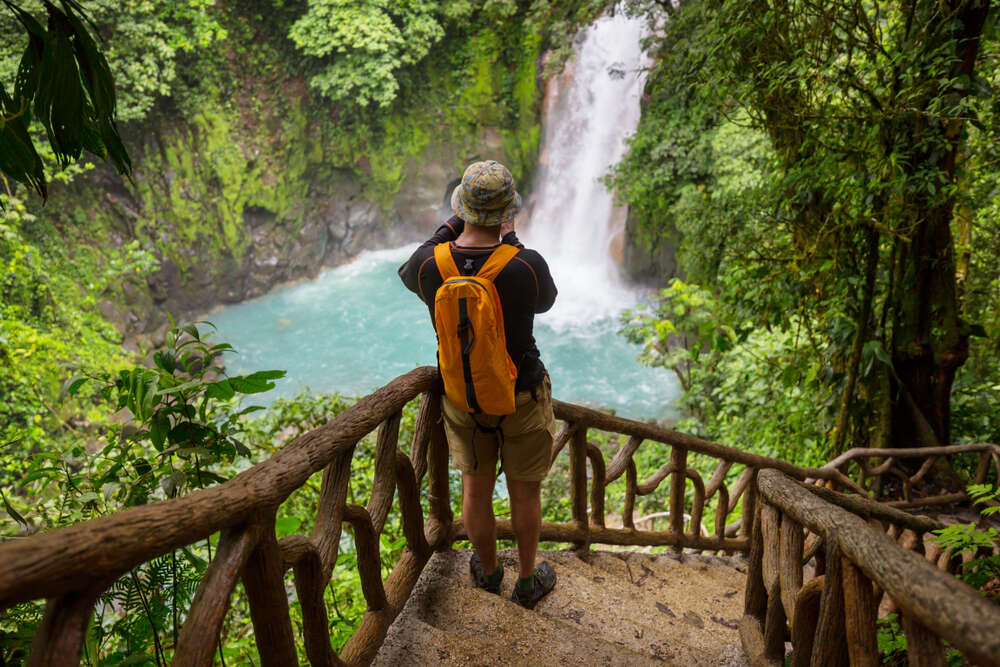 Indeed, many self-catering budget travelers have to cross Costa Rica off their travel plans. After all, prices in the country are actually higher than the average for Central America. But true connoisseurs still insist that seeing these jungles, cloudy forests, endless beaches and fantastic animals is worth it!
How to save money in Costa Rica
It's better to travel in low season. The end of April-November is the rainy season. Prices fall rapidly, and the beaches are empty. Live in campsites. Even if you don't have your own tent, you can rent it for € 5 per day. You will get economical accommodation + experience of spending the night in the jungle of national parks or on wild beaches.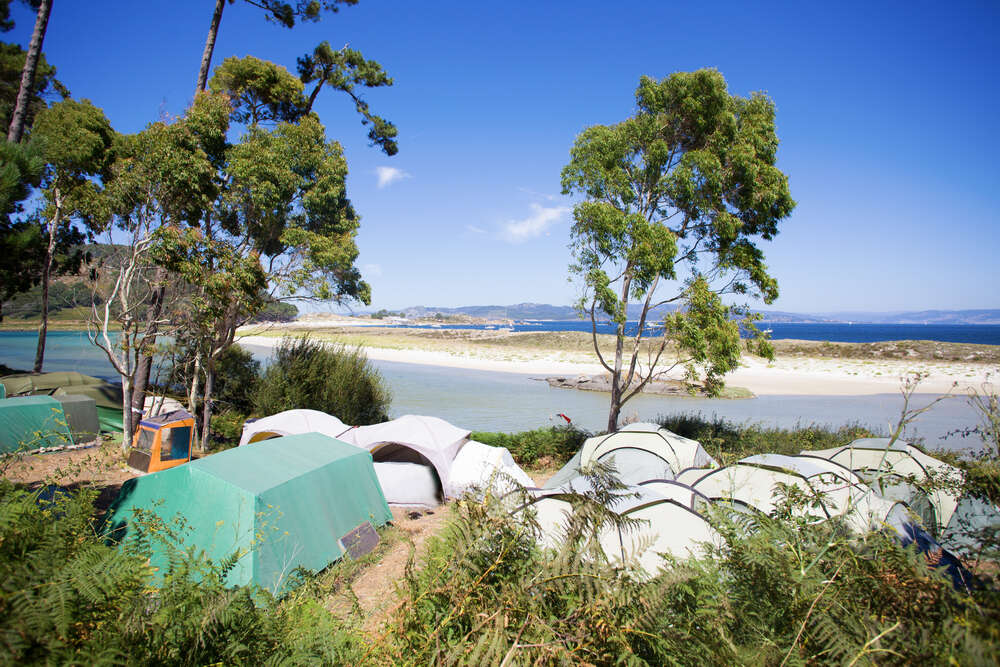 Head to the Caribbean coast, which is less popular with American travelers. Therefore, the prices are lower here, and there are fewer people.
You need to travel by public transport.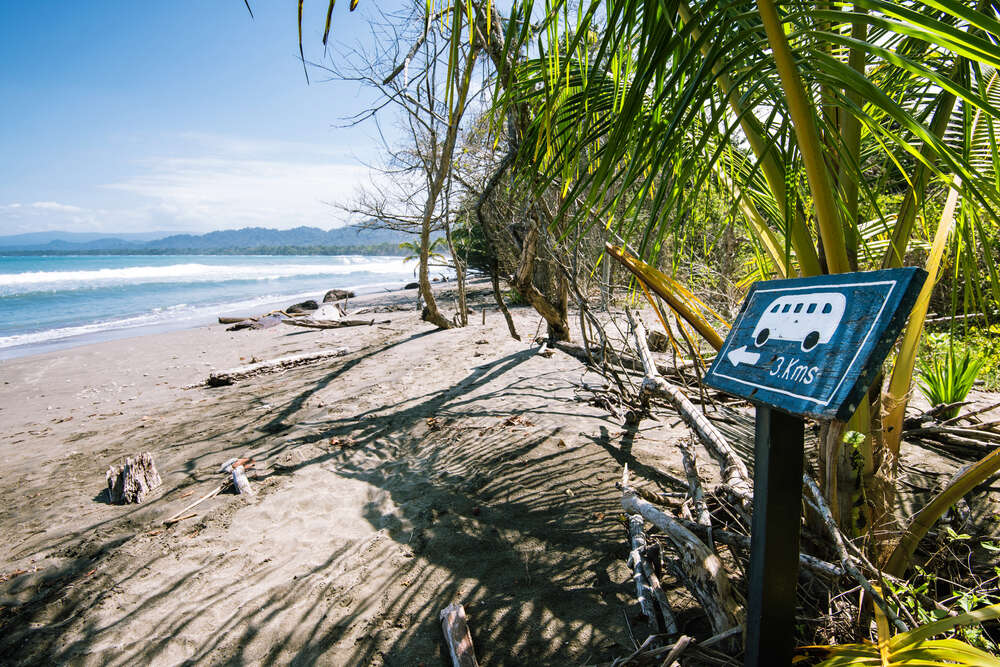 For the record
From Europe, Costa Rica can be reached via Madrid, Frankfurt and Havana.
After drinking coconut milk, you can ask the seller to break it and eat the white pulp with a spoon. Some vendors will cut the pulp for you and pack it in a bag.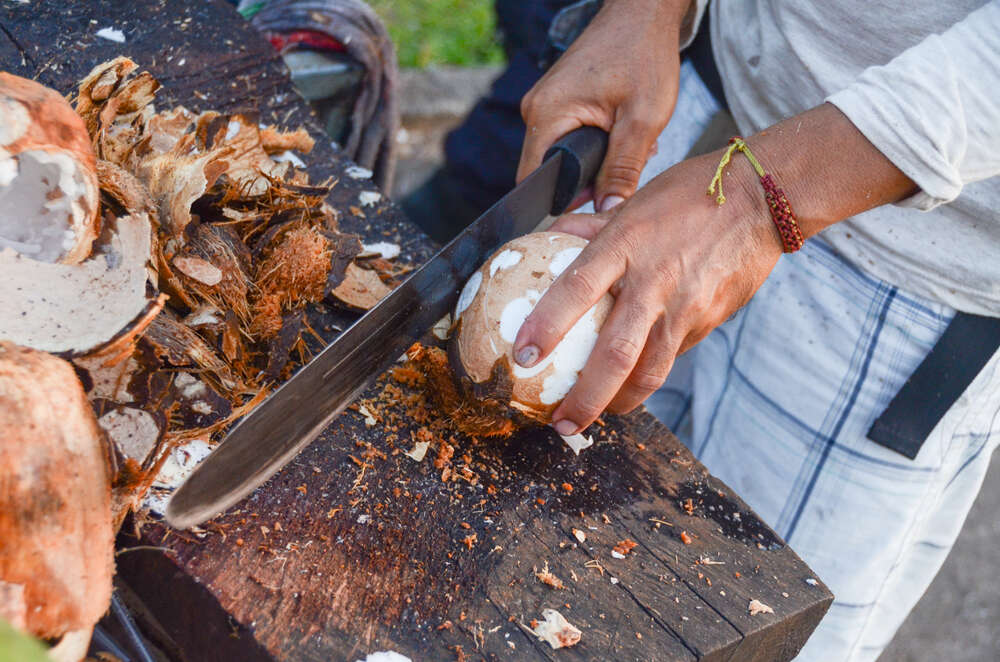 Don't leave your belongings unattended on the beach. They may interest local animals.
Sunscreen can help prevent burns.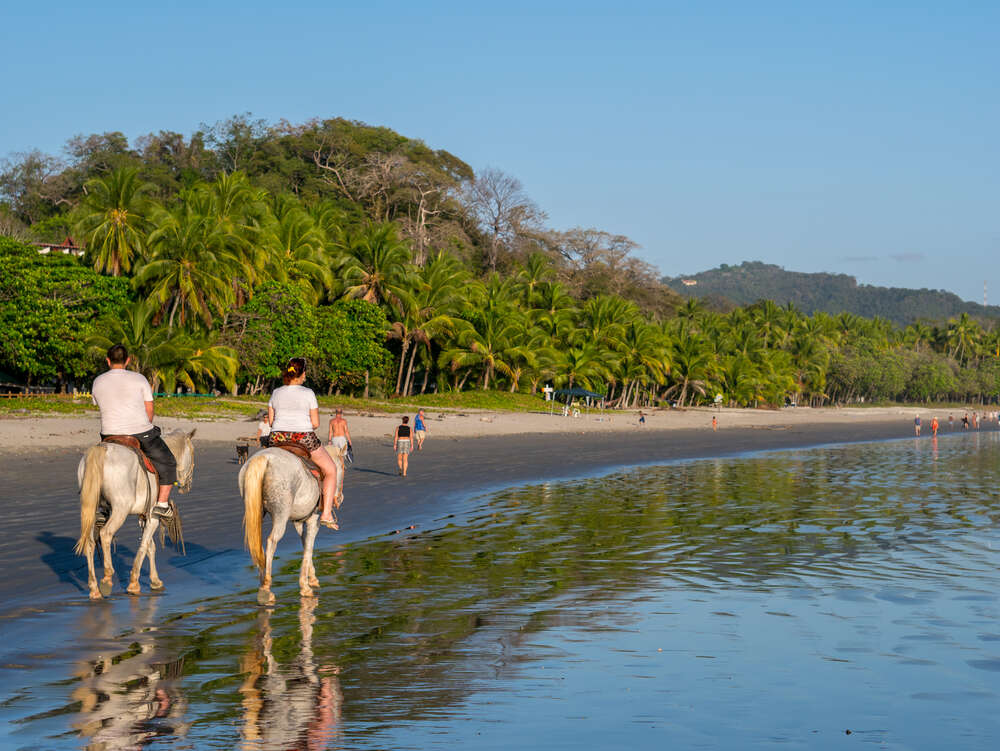 Try not to swim far alone. Look out for warning flags on the beach.
If you can't swim, don't go into the ocean. Surfing beginners are encouraged to play sports with their instructor.
On August 24, the country celebrates National Parks Day. All parks are free to enter.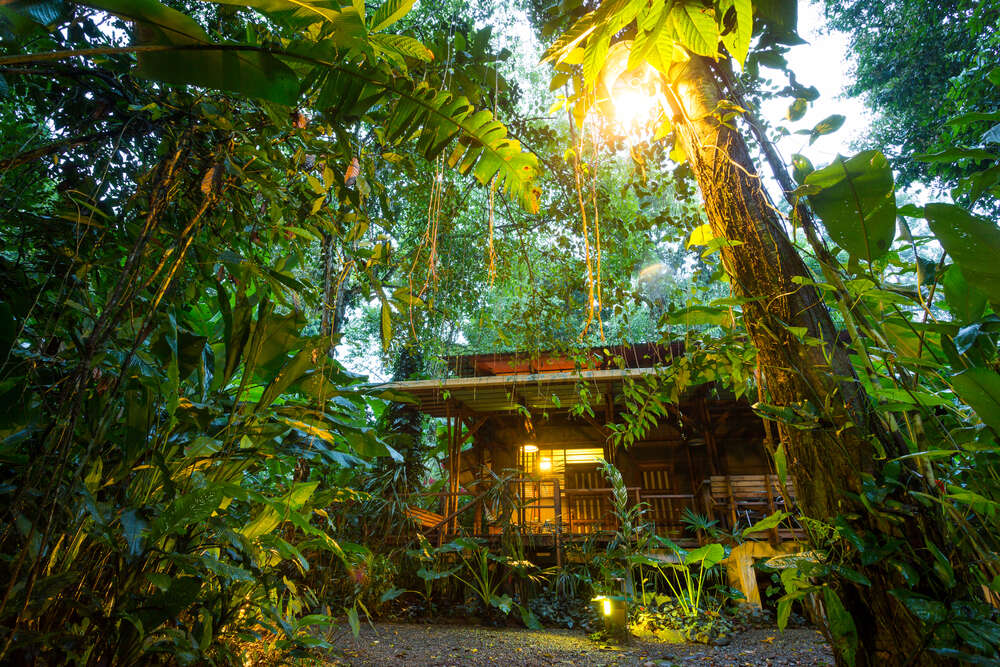 Paradise uninhabited beaches, rainforests, coral reefs and full contact with wildlife. Prepare your purses and wallets, ladies and gentlemen, you may have to shell out. Travellizy Team wishes everyone to find their best route in Costa Rica and fully enjoy the pristine nature, forgetting about the costs.