Italy Weather in June
- June averages is +25°С / humidity 70%
- highest was – +38°С in 2001 
- lowest was – +15°С in 1973 
- expected – +25°С
Italy in June is warmed up by the sun. It is very hot. But it is still a month before the actual heat. Occasional short rains.
Downtime in Italy in June
June in Italy is a high season and it is in the air: on the beaches, everywhere outside, on the feeding frenzy by the attractions.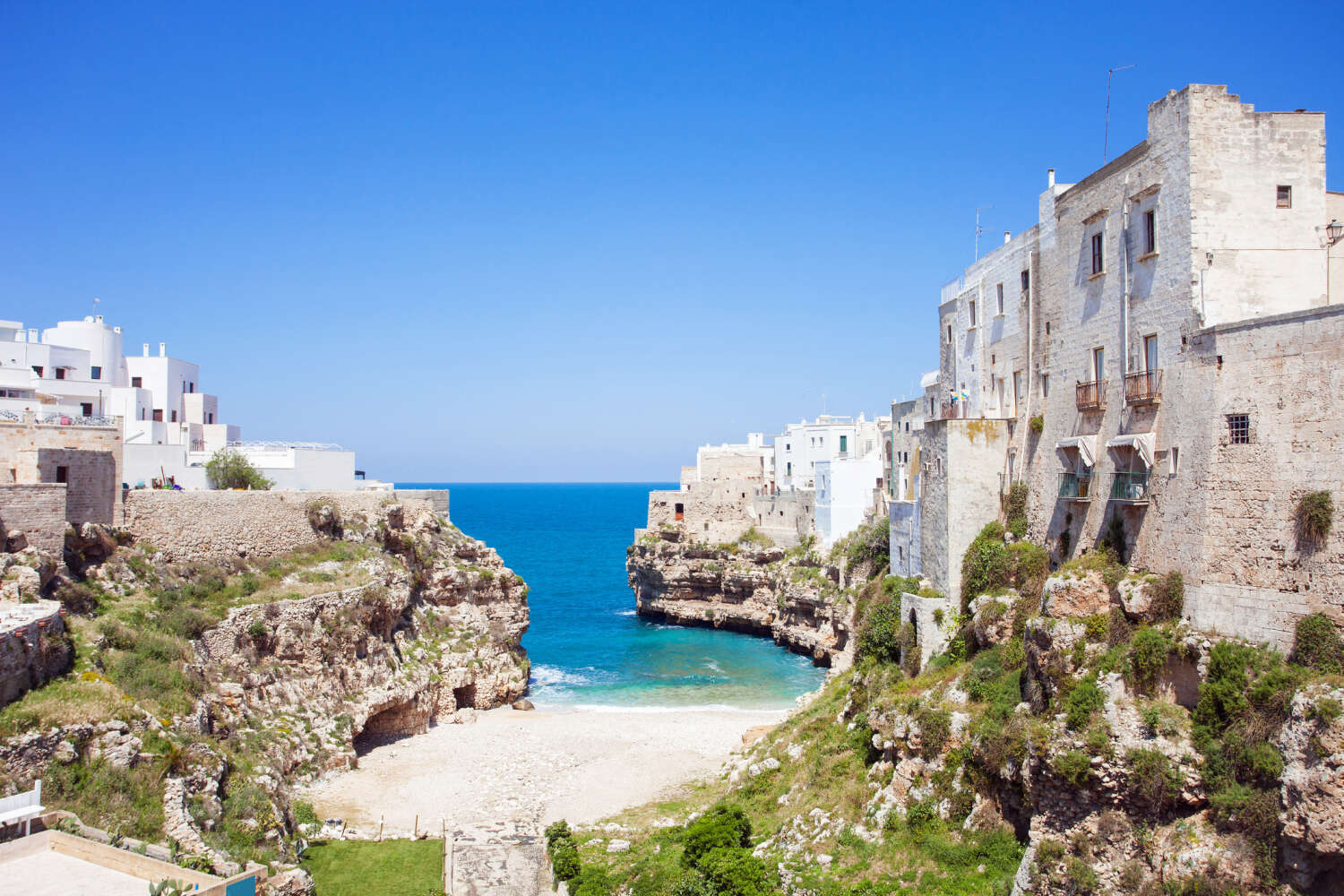 Many fascinating festivals and holidays through the month:
- On June 1, in Gradar opens a gastronomic feast Medieval Cuisine. In local restaurants cook according to the old recipes two Thursdays a month
- On June 30, in the Ravello municipality, in the Campania region, the Music Ravello Festival at Villa Rufolo on Piazza Duomo. Ticket price is € 50
- Annually at the end of the month, the Arena di Verona Opera Festival begins at Piazza Bra 1. Ticket price starts at € 40
Each holiday gives bright impressions and emotions.
June is an excellent choice for a beach holiday, in- and outdoor water parks and noisy parties all night through. Privacy is only on picturesque islands with deserted beaches. The prices are high. Tourists are getting at their largest. There are long lines at the sights.
Packing List Items
In your June backpack you need: summer dresses, shorts, T-shirts, swimsuit, sunglasses, light shoes, a hat and medium-weight apparel.
Be sure to choose a right sunscreen, even if you have no plans for a beachtime.
Do you like to blend into a cheerful crowd? Are you lying-on-the-beach fan? Adore noisy festivals? If so – book tickets to Italy right now!