4.5 million tourists visited Israel in 2019. Most of them visited Tel Aviv. And visiting this city without walking around the old Jaffa means not to visit Tel Aviv at all. You can only imagine how many people come here on a normal day!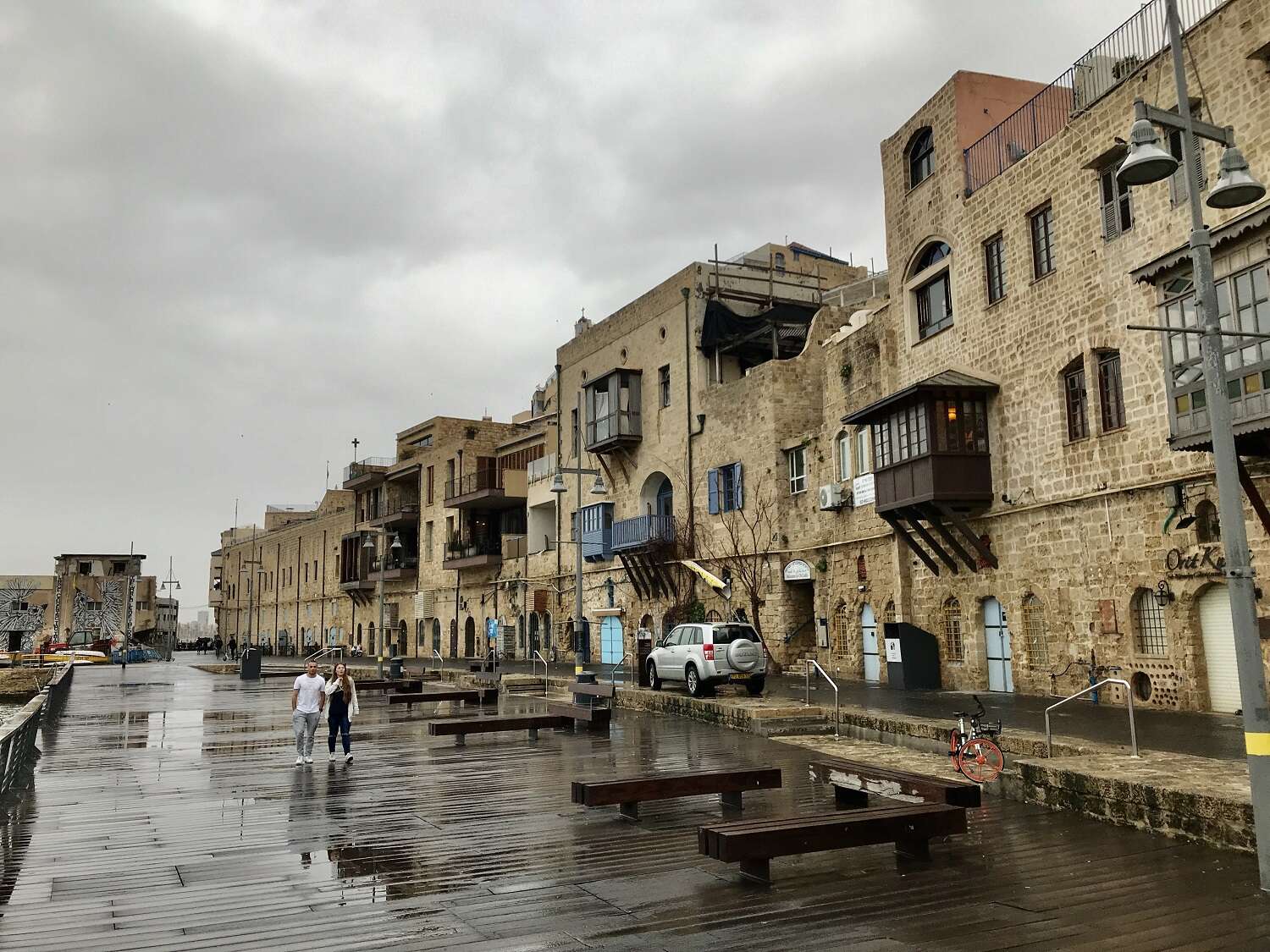 Therefore, Travellizy suggests choosing one of rainy Fridays for a walk. It's warm outside. It will periodically start raining and also may stop unexpectedly, scaring away tourists and especially locals, who feel about this weather the same way Europeans feel about spring snowfall. Do not be upset that museums, restaurants and the flea market will be closed, as you will definitely come back here, but it will be another Jaffa, other impressions.
What to see in Jaffa
Jaffa is one of the oldest cities in the world, located at the crossroads of ancient trade routes. Just think about the fact that this port was already known in the 15th century BC. Later, ships with pilgrims headed to Jerusalem moored here. It was in Jaffa that Tel Aviv began. And nowadays, this is just a district of this city.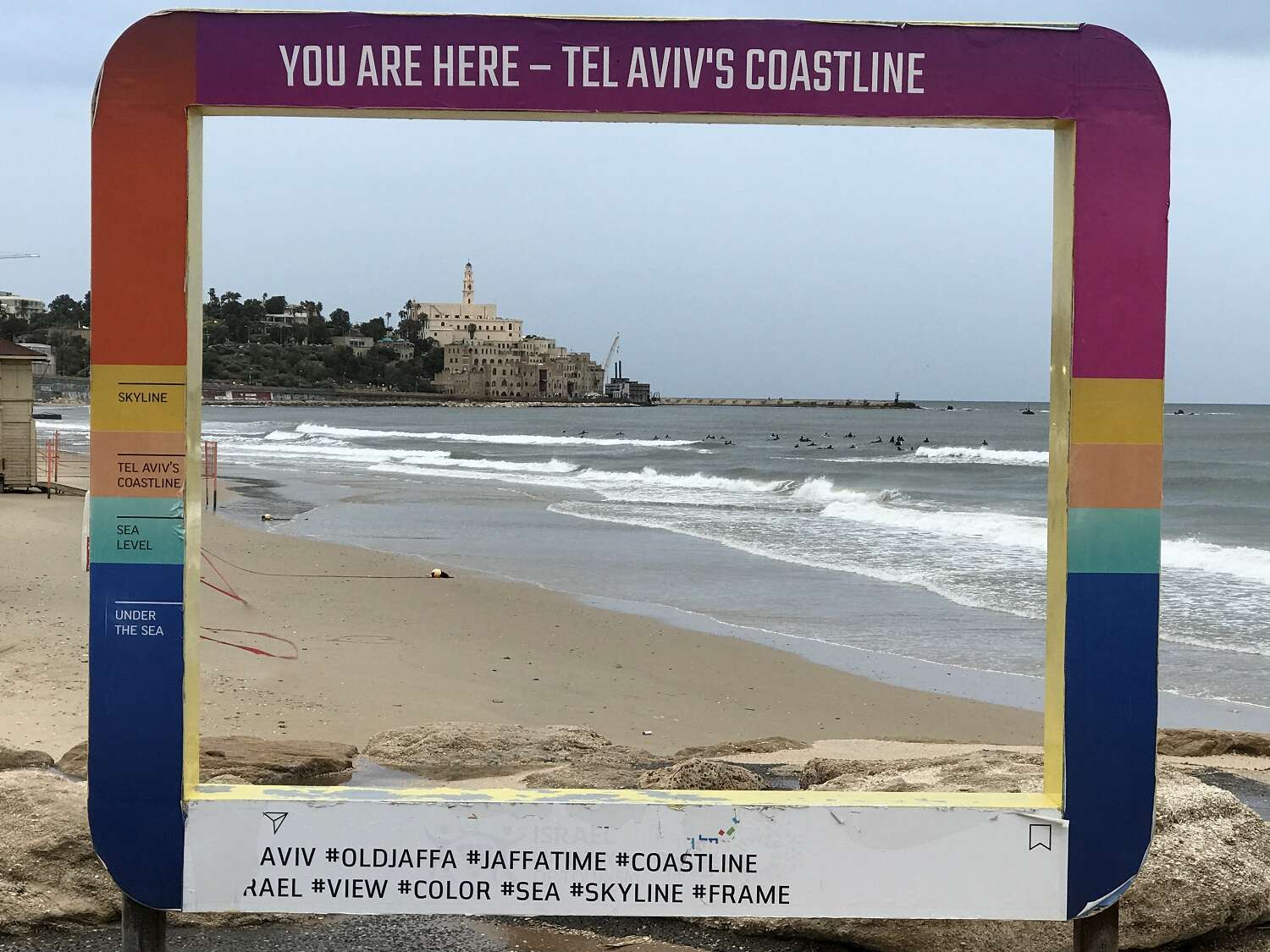 We get to the old city through Yossi Carmel Square or as it is also called Clock Square. The whole history of Israel with Roman columns, the palace of the Ottoman Empire and the first public clock, in honor of which the square received one of its names, is in this square.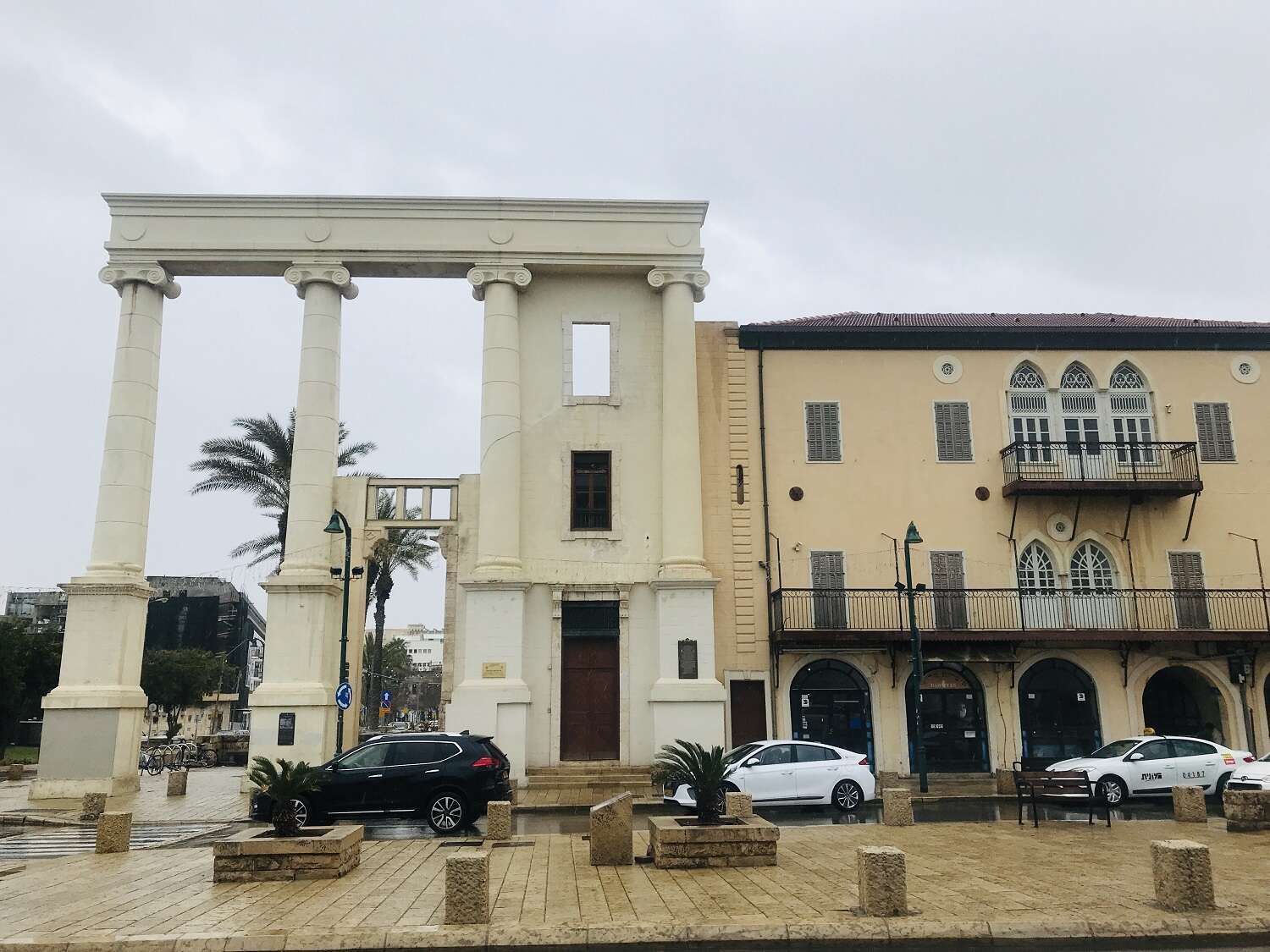 Keep left, climb a small hill and you will find yourself in the Abrasha Park, so named in honor of one of the creators and builders of the Jewish state. It was he who decided to set up a park on the site of this wasteland. Now there are observation platforms, a sundial in the form of zodiac signs, wishing bridge, amphitheater and lots of greenery.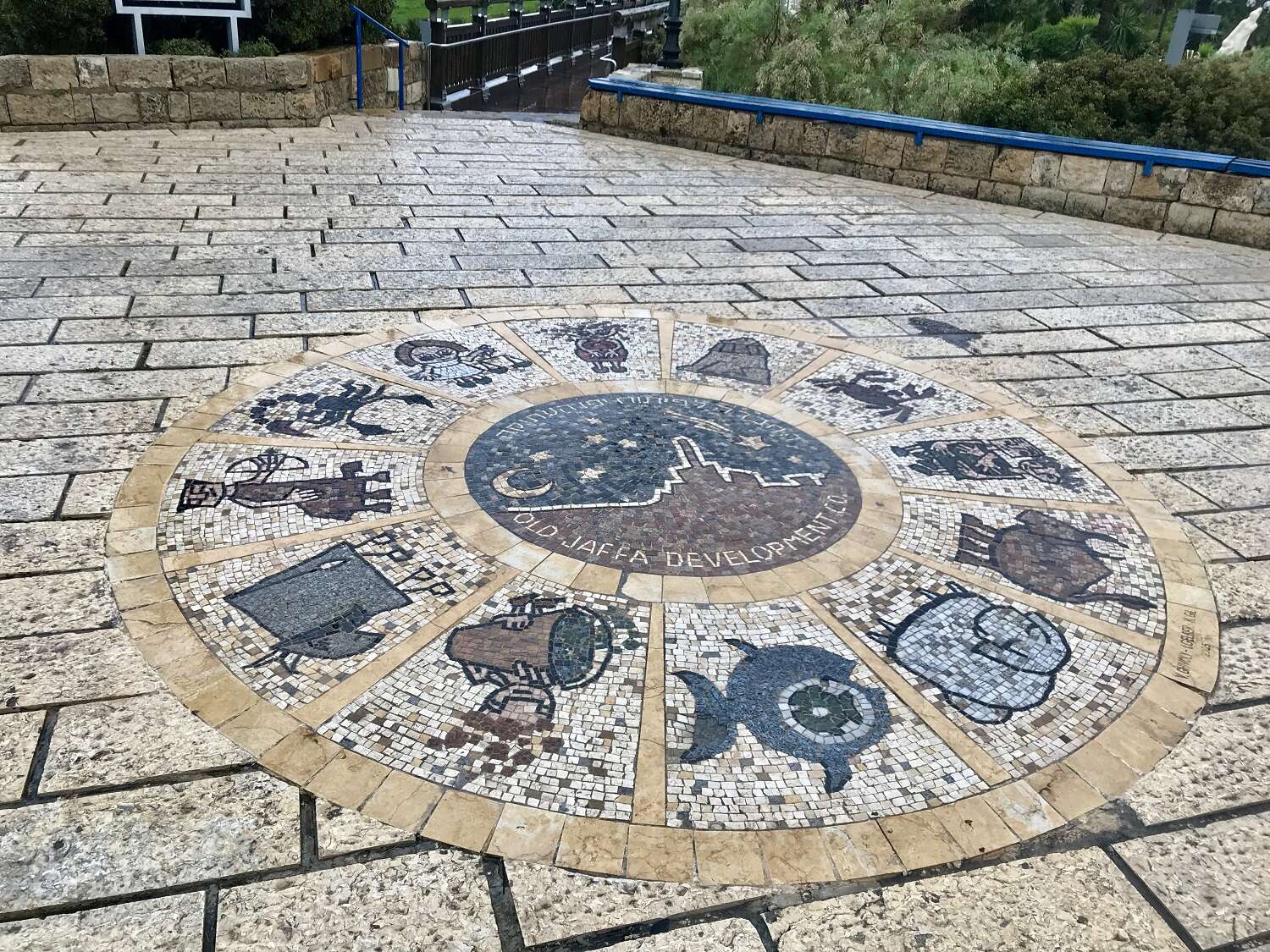 Go down and you will get into the artists quarter. This is a quarter with narrow streets (which also bear the names of the zodiac signs) of a typical eastern city, where it is easy to get lost. Do not deny yourself this pleasure!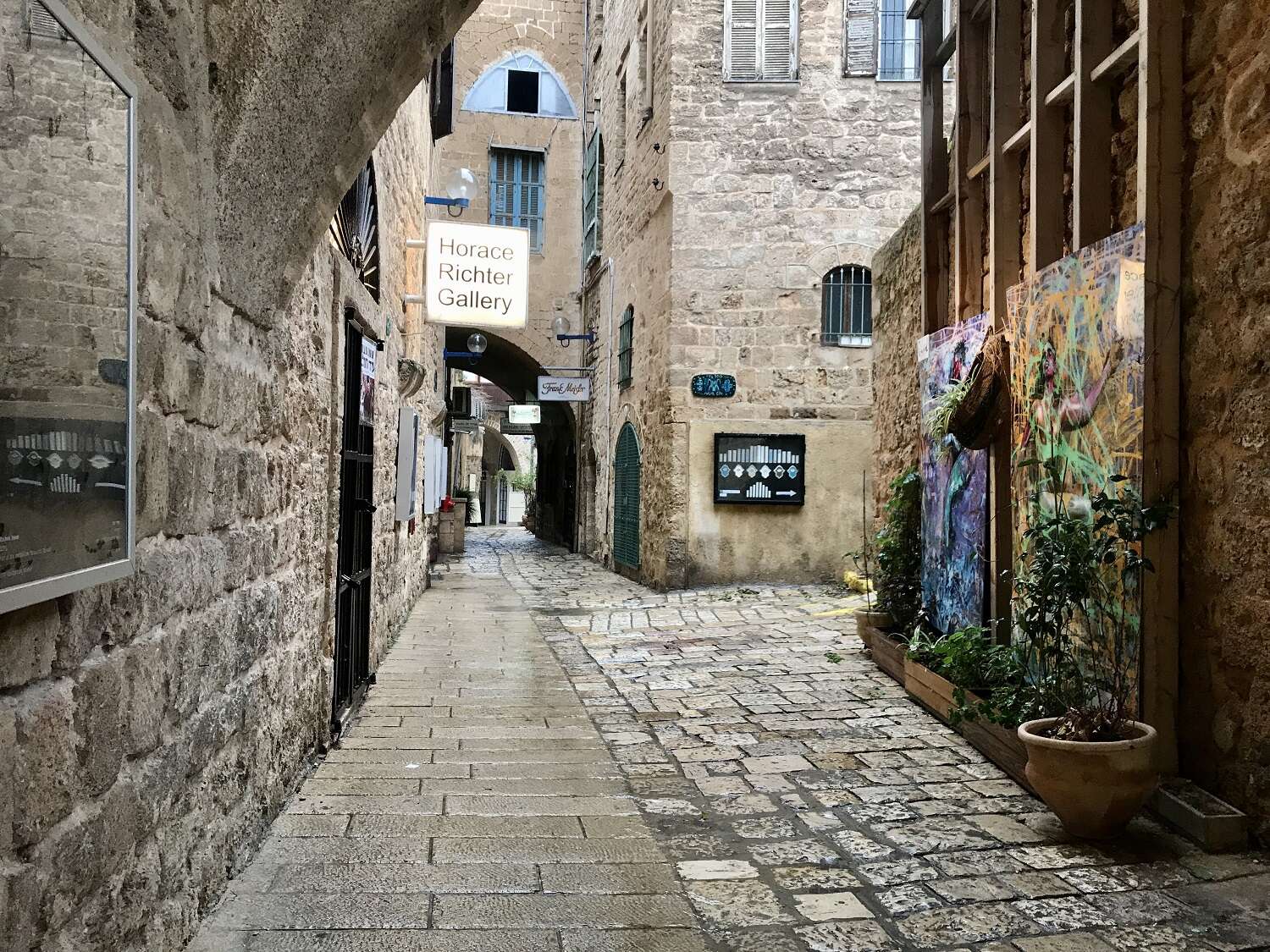 Get lost, find yourself, come to a dead end twined with flowers, look out the windows and go into the courtyards under the blossoming orange trees, hide from the rain in the arches and small workshops of local artists. These lanes are full of details, which you are unlikely to notice, if you find yourself here in a crowd of tourists.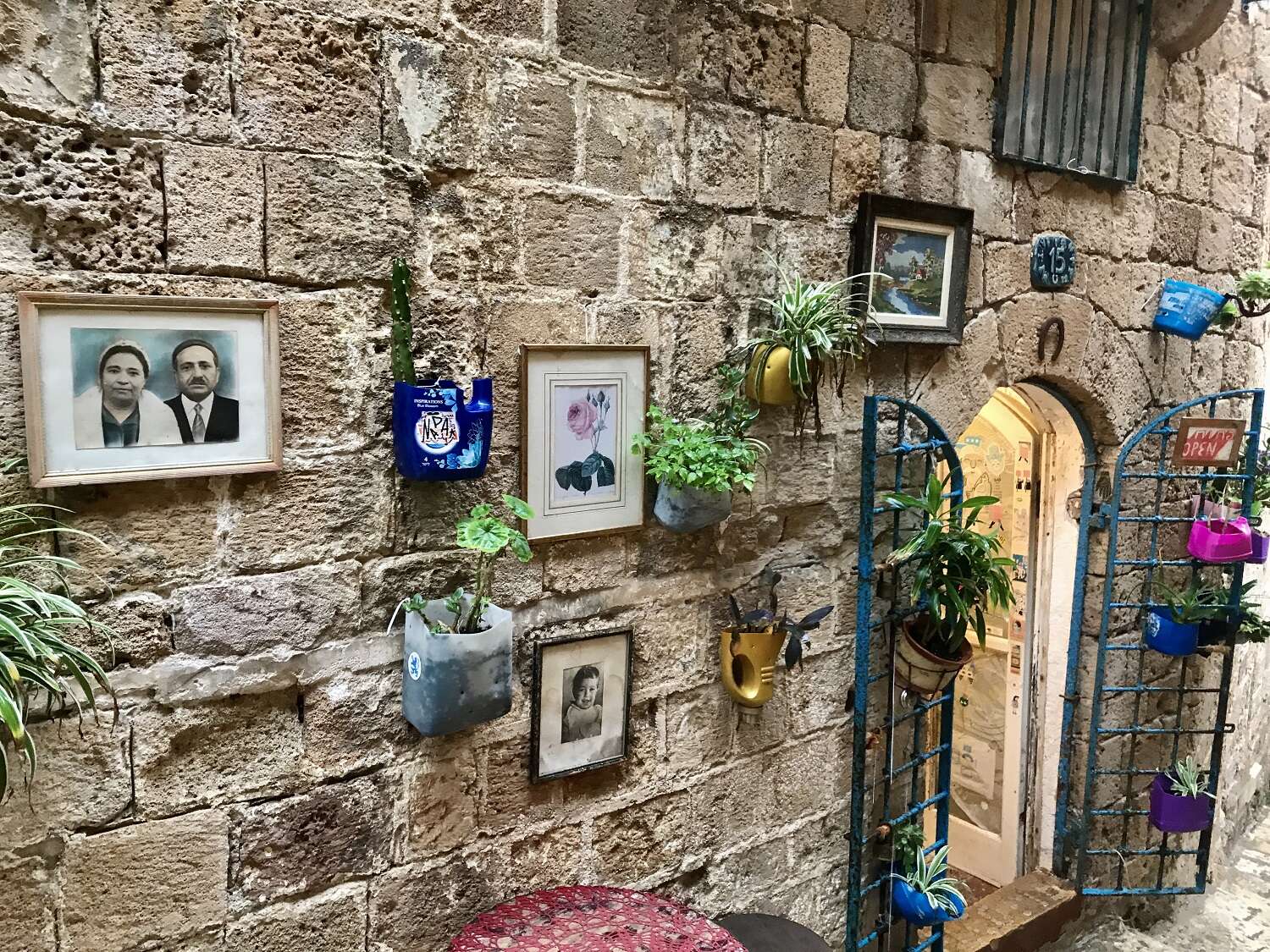 St. Peter's Church in Jaffa
You will definitely see the dome of the Catholic Cathedral. Do not be surprised. This is St. Peter's Church.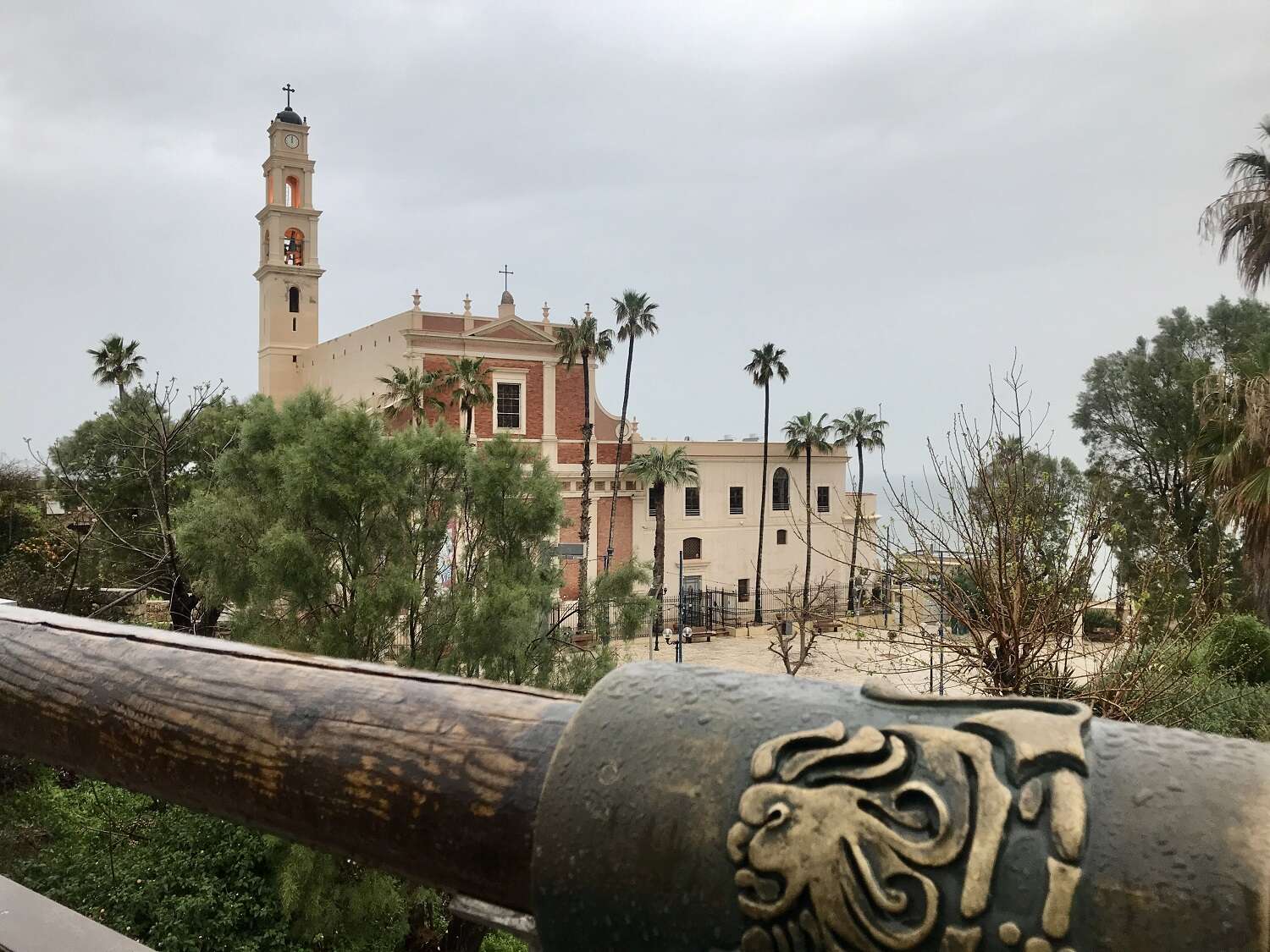 Also, do not be surprised to run into the door of the Greek monastery or the mailbox of the Pope or the Islamic mosque. And in general, do not be surprised at all, because the apostle Peter had a vision in this place. This house of Simon the Tanner still stands here, but you can't get inside. There is also an old lighthouse here. Despite the fact that it has not been working for almost 60 years, it looks like new and still serves as a navigation reference for fishermen in the daytime.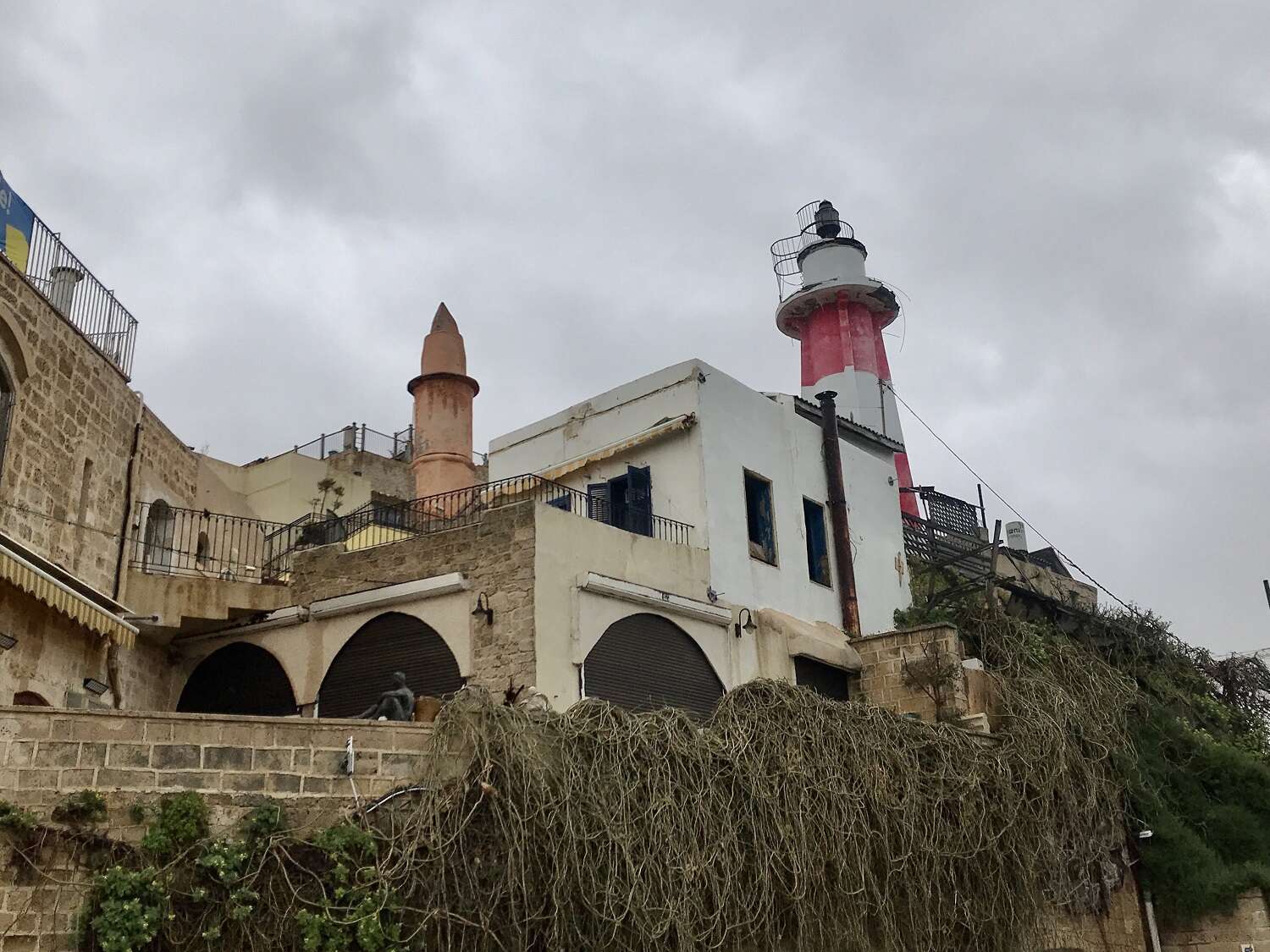 Having reached the promenade, you can observe a beautiful panorama of modern Tel Aviv and its skyscrapers, standing on the very shore.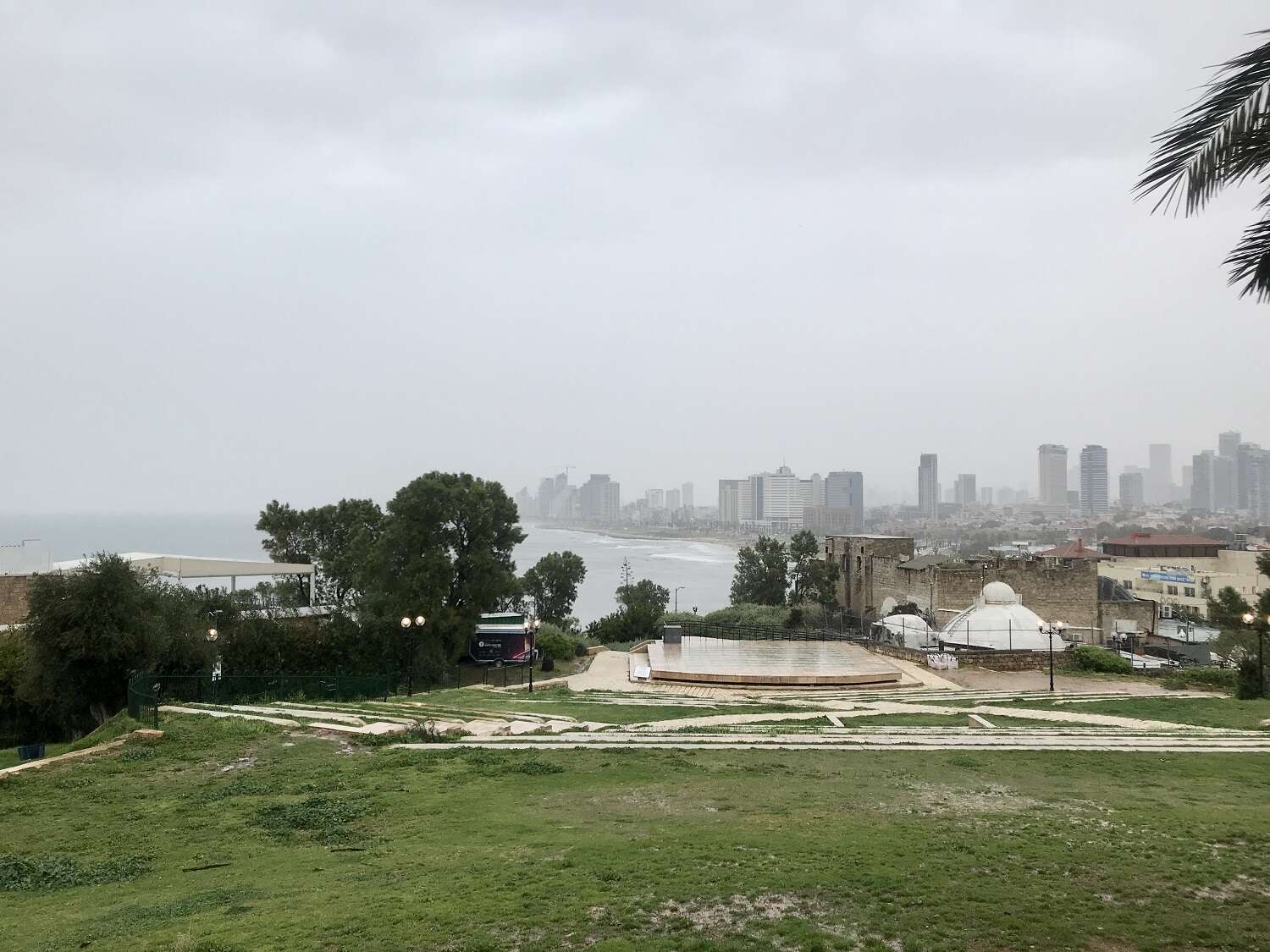 On the way, you can warm up with coffee or hot chocolate in a randomly open street cafe. By the way, it is exactly opposite this cafe that you will see rocks sticking out of the water, to which, according to legend, Andromeda was chained, while she was waiting for the beautiful Perseus to save her.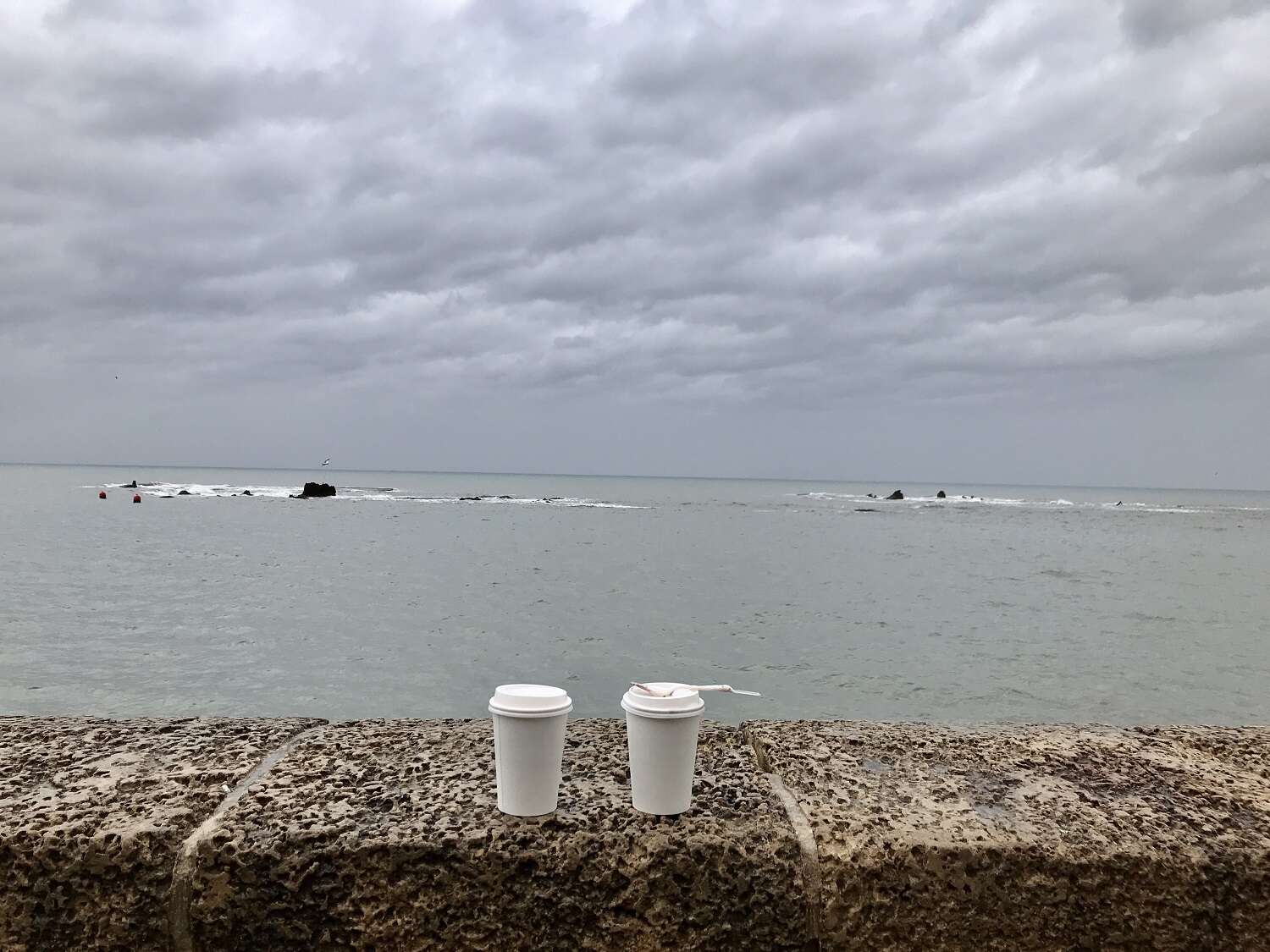 You need to eat, because a six-kilometer walk awaits you, and it will be saturated with sea air along beautiful deserted beaches, right up to the old port of Tel Aviv. But you will pass this way yourself, without our escort.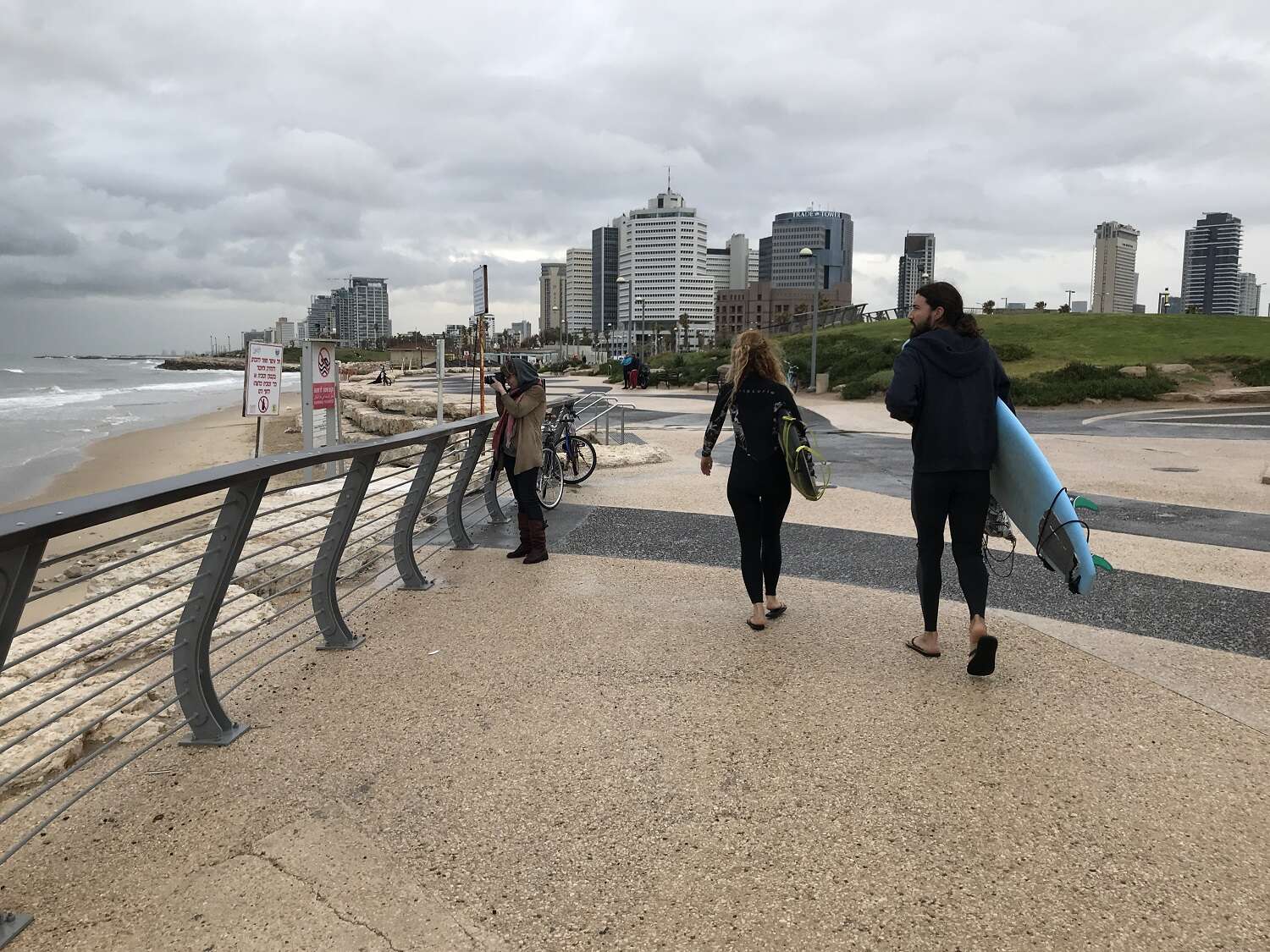 Useful links: