Bath: About the city and its long history 
People often ask, where outside of London you can find a luxury holiday destination which offers sights and attractions equal to those of the capital. The historic spa city of Bath is one such place with its unique features which have more than stunned a seasoned traveller on a first-time visit.
The city can trace its history back more than 2,000 years and still has the functional Royal Baths dating back to 70AD, one of the best-conserved reminders of Roman times in Britain. Some one-million-plus litres of hot spring-water fills the baths each day.
An amble around the city will have you agreeing with the statement that this place is the jewel of the region.  If you are visiting for one or two days or a week, there is plenty to see. Bath awards its visitors indulgent accommodation in some of the best hotels in the country, and most form part of the architectural history of England.
How to get there
By air. 
Most flights from European destinations come to Heathrow airport. Some will take you to Bristol airport which is closer. It is worth checking out both options.
From Heathrow, you can get a train via Paddington station direct to Bath 
Alternatively, you can book a private chauffeur driven car to pick you up and take you directly to the city centre of Bath - the journey is around two hours. Van Marle offers an excellent service and can also help you with a tour of the surrounding areas.
Where to stay on your luxury holiday in Bath (the top rated and eloquent two)
The Gainsborough Bath Spa offers sublime accommodation in a central location. The Gainsborough is ideally placed in the heart of the city and has its own private thermal spa with natural mineral-rich water. All local services are within an easy walk, making your holiday here a relaxing experience. The staff are genuinely friendly, helpful and well trained in the art of creating the right atmosphere for your stay. 
Fine dining at the Gainsborough is award winning and featured in Tatler magazine's restaurant guide, adding sumptuousness to your adventure.
The Royal Crescent Hotel & Spa (The RCH) will take your expectations up a notch.  Just a 5-minute stroll from the centre of Bath this iconic hotel is steeped in history and is located at one of the city's most enviable addresses. It boasts some famous former neighbours such as Jane Austin, her aunt and Mary Shelly to name but a few. The five-star award-winning spa facilities feature an indoor heated pool, giving you access to that all-important and mystical healing water. The top end accommodation ranges from deluxe and master suites to the garden villa which takes up to eight guests in a unique and private setting. The bedrooms give five-star character, most with full-height window views of the Royal Crescent and Royal Victoria Park.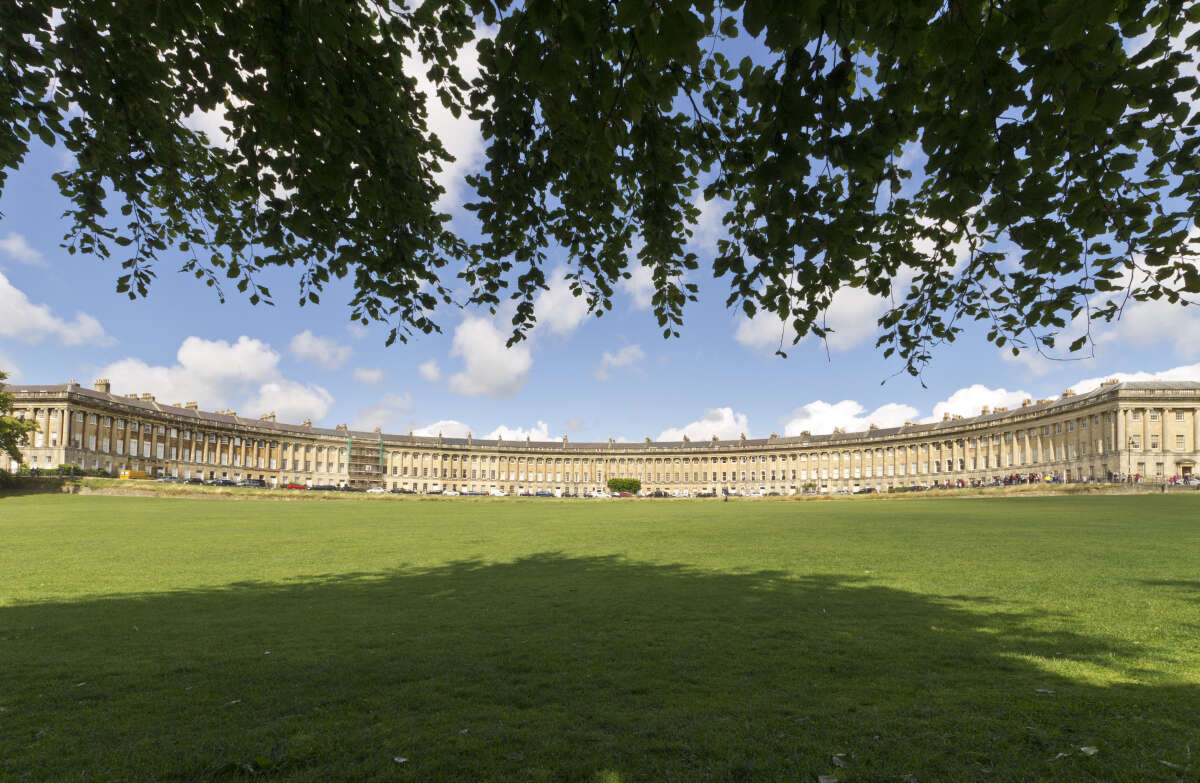 The RCH wine and dine features cater to all your needs from private to all-day dining.
Eating elsewhere
If you want to venture out to eat there are plenty of local eateries to choose from, all are rated highly for your personal selection.
How to get around
The best way to tour the city is on foot. There is plenty to explore and see and only minutes apart. A convenient guide for the top attractions within easy walking distance can be found here.
Alternatively, you can use Van Marle who provide an exclusive service and tours of the nearby areas.
What to see
The Roman Baths are indisputably an essential place to see when in Bath. Question - where do you think the city came by its name?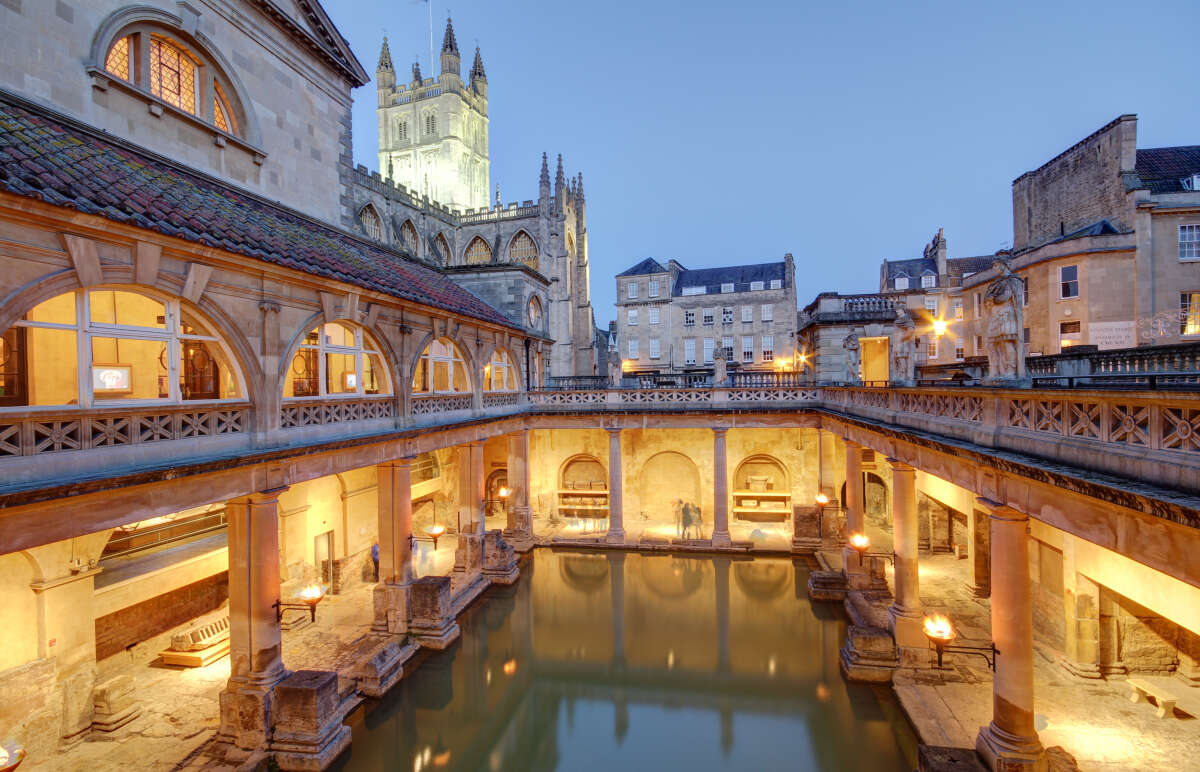 The Pump Room is an elegant restaurant, more famous for its cream teas. If you want to partake in the favourite and quintessential British tea and scone experience, then this is the place. You can find the Pump Room as part of the Roman Baths facilities, and more information can be found here where you can reserve a table online; recommended if you want to avoid the queue.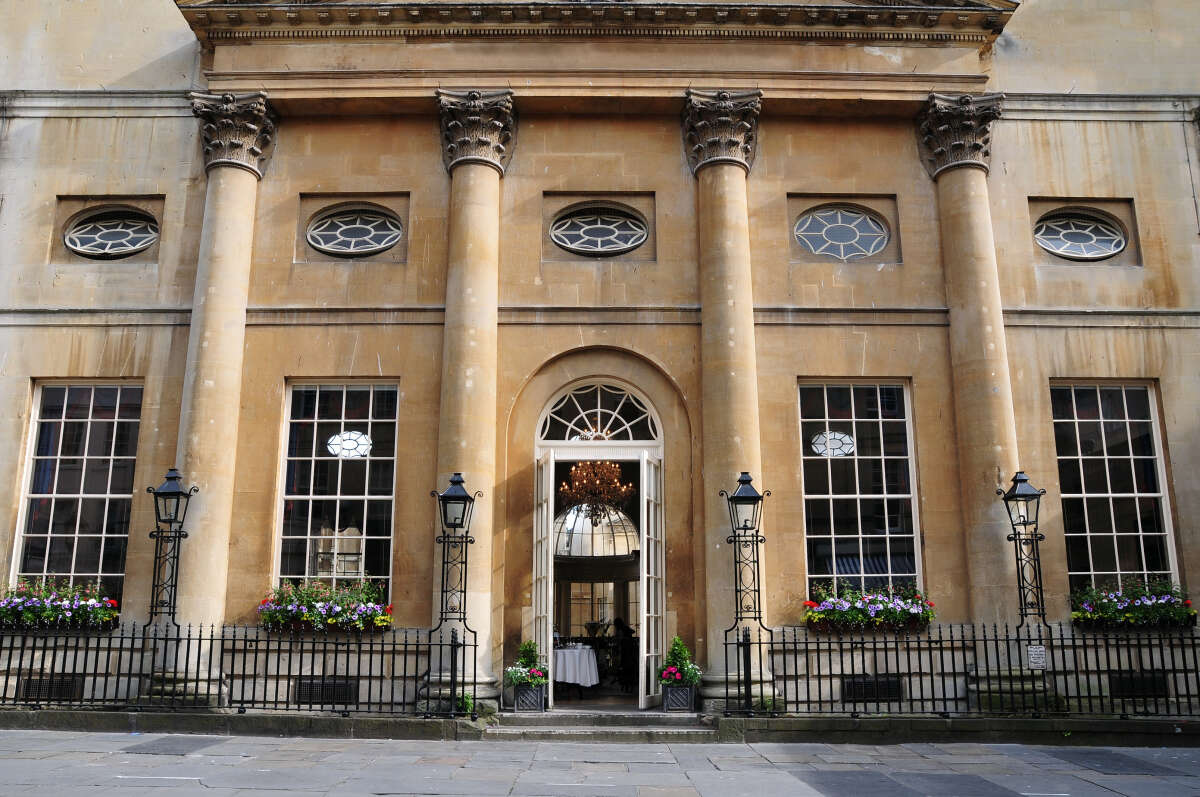 Bath Abbey. The magnificent building which is Bath Abbey is both amazing inside and out. Located in the city centre and next door to Roman Baths, this site will draw you in, and you cannot help but visit it.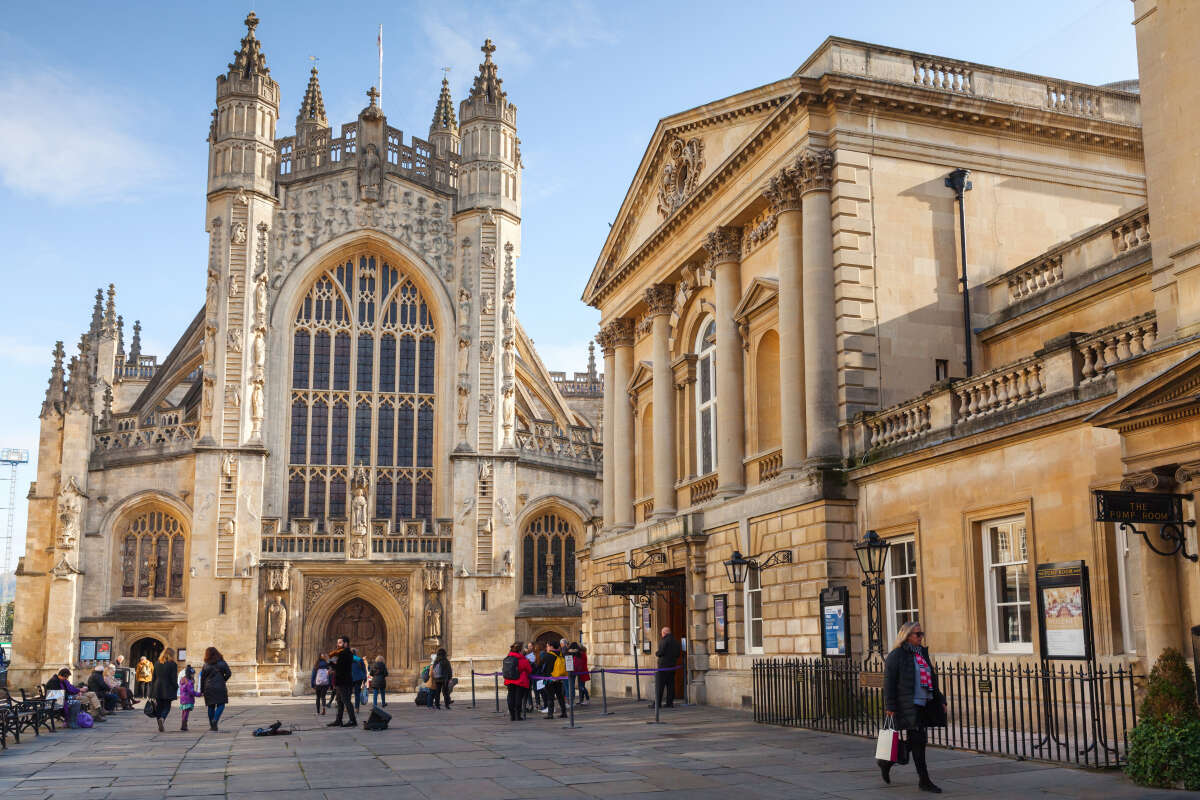 Thermae Bath Spa is famous for its rooftop-pool where you can book a two-person twilight package which will leave you feeling like royalty.  The spa has many activities besides and if you are looking for a way to relax then this place is for you.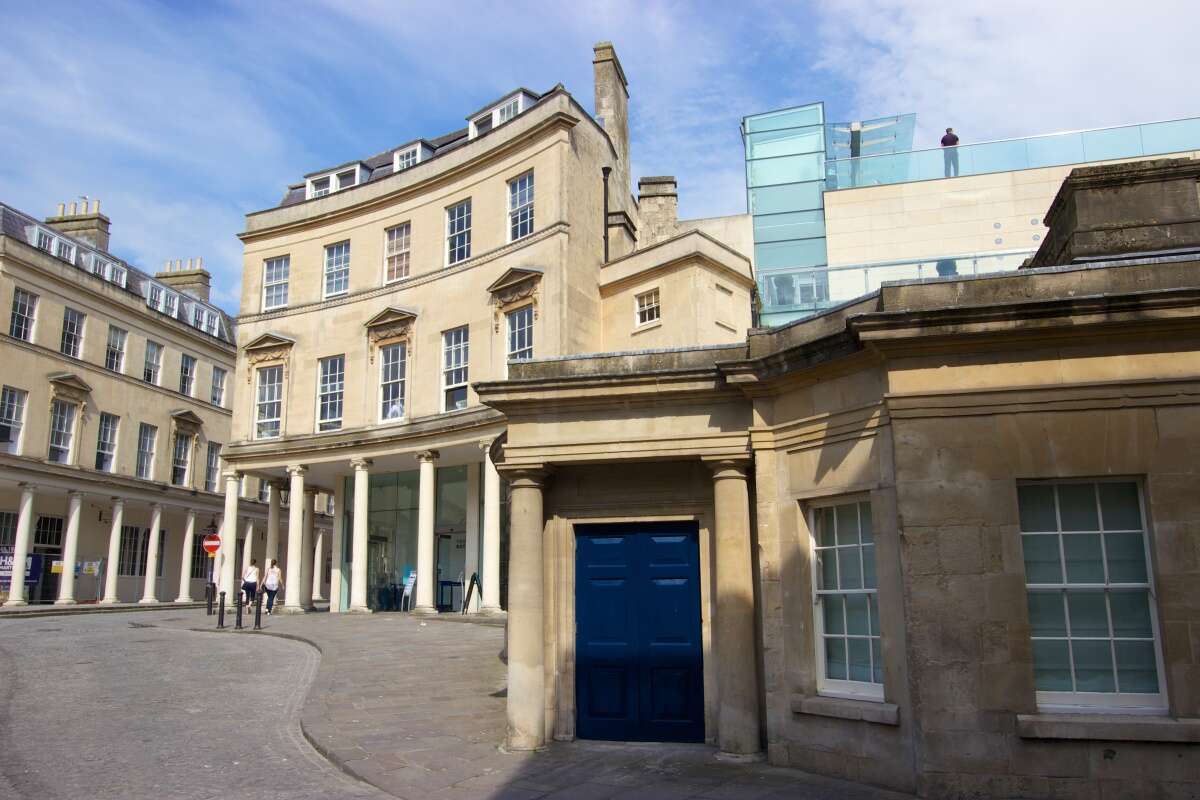 The Jane Austen Centre. This little period museum illustrates the impact Bath had on the author's life and the influence it had on her writing. If you are an admirer, you will undoubtedly love this place. 
No.1 Royal Crescent is a museum which features the heritage of Bath. The building and exhibitions display a beautiful 18th-century view of a world-gone-by. If you want to feel the historical authenticity of the city, then this attraction will transport you there.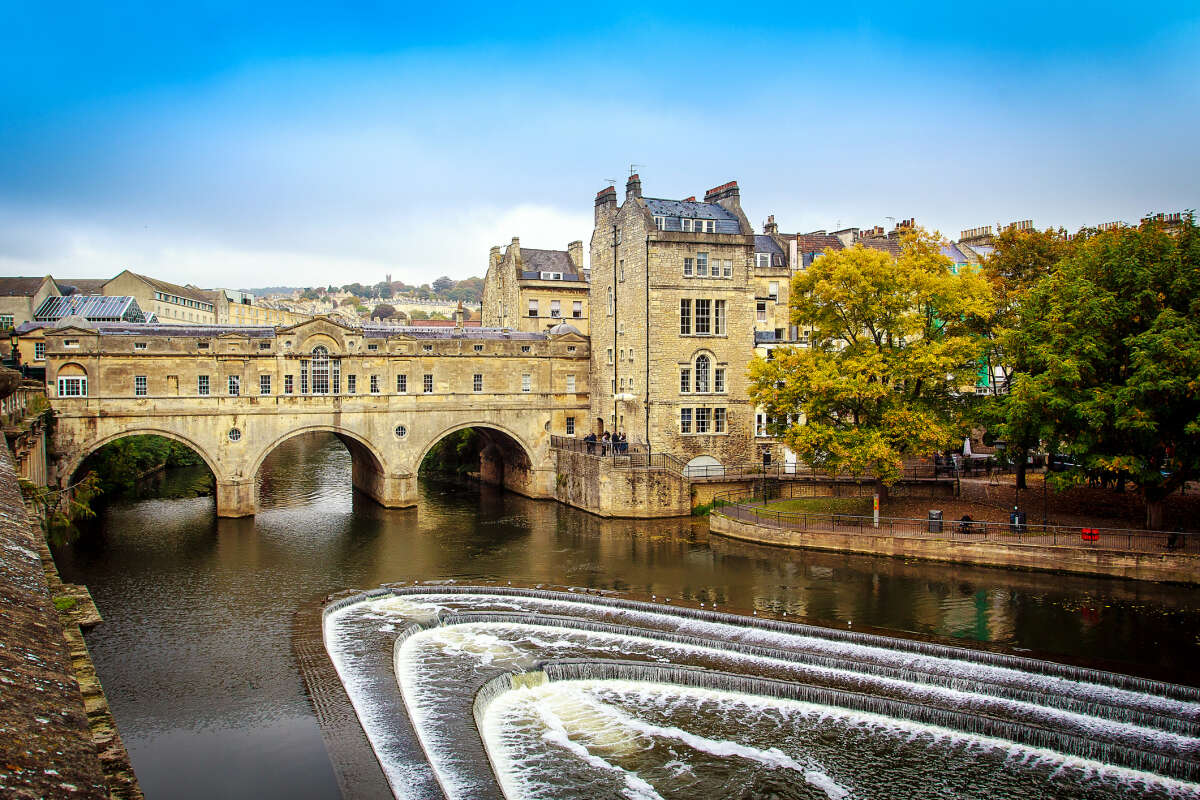 Pulteney Bridge and Weir is genuinely a photo-op not to be missed. The way the Georgian architecture reflects in the calm waters of the River Avon before it takes its course down the three stepped weirs will be sure to take you in with all its splendour. The best place to view the bridge is from the Parade Gardens.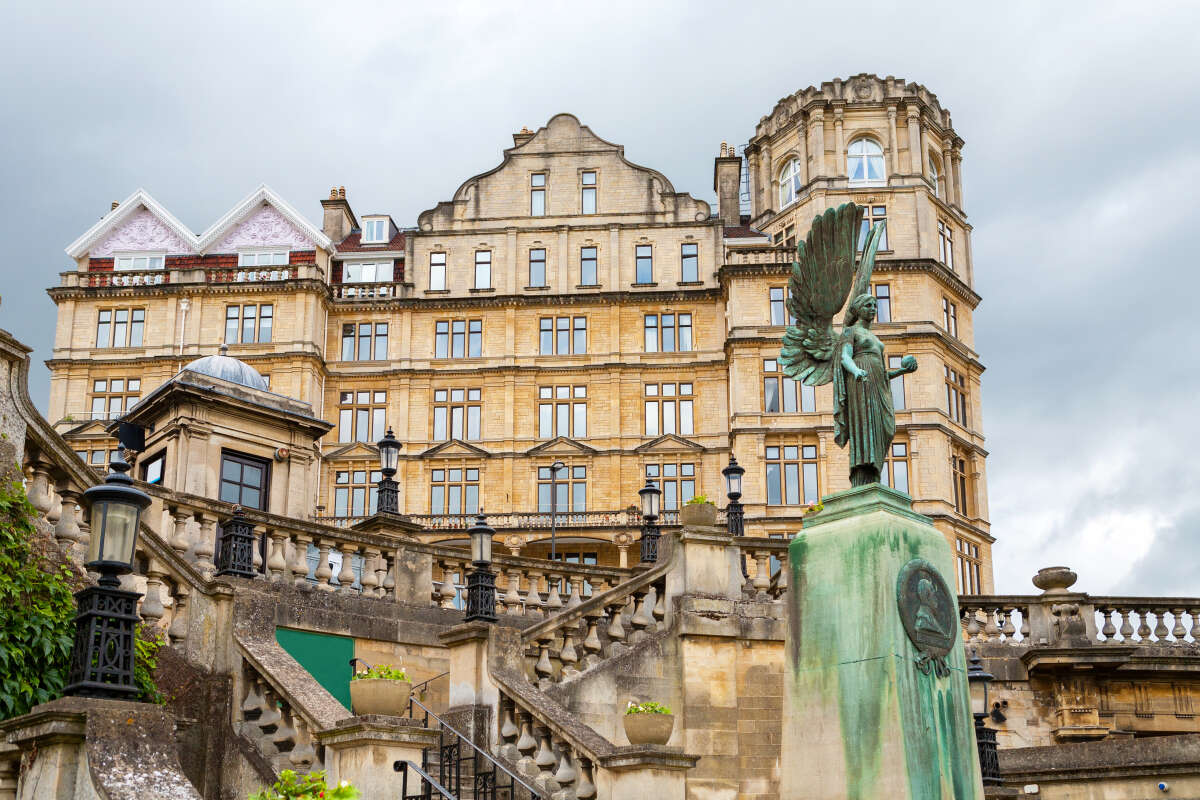 These are only a handful of the wonders of Bath. Your hotel will be able to avail you with most if not every attraction you might want to visit during your stay.
Bath is without a doubt on par with London for its uniqueness, elegance, and grace. A stay in the city will be both memorable and have you bragging to your family and friends of its wonders.