Holland is an astonishingly beautiful country; it is home to one of the best art museums of the world and fascinating long canals. Contains the finest infrastructure, the historical context of even the tiniest thing present there and not to mention its natural beauty; Holland is a great host to people having a diverse range of tastes. Most get enthralled by Amsterdam alone; however, I can assure you Holland is much more than that. Perhaps, it is even better than just the popular brothels of Amsterdam. 
Here are six things one should do when you visit Holland:
6. Wonder in Awe at Grote Kerk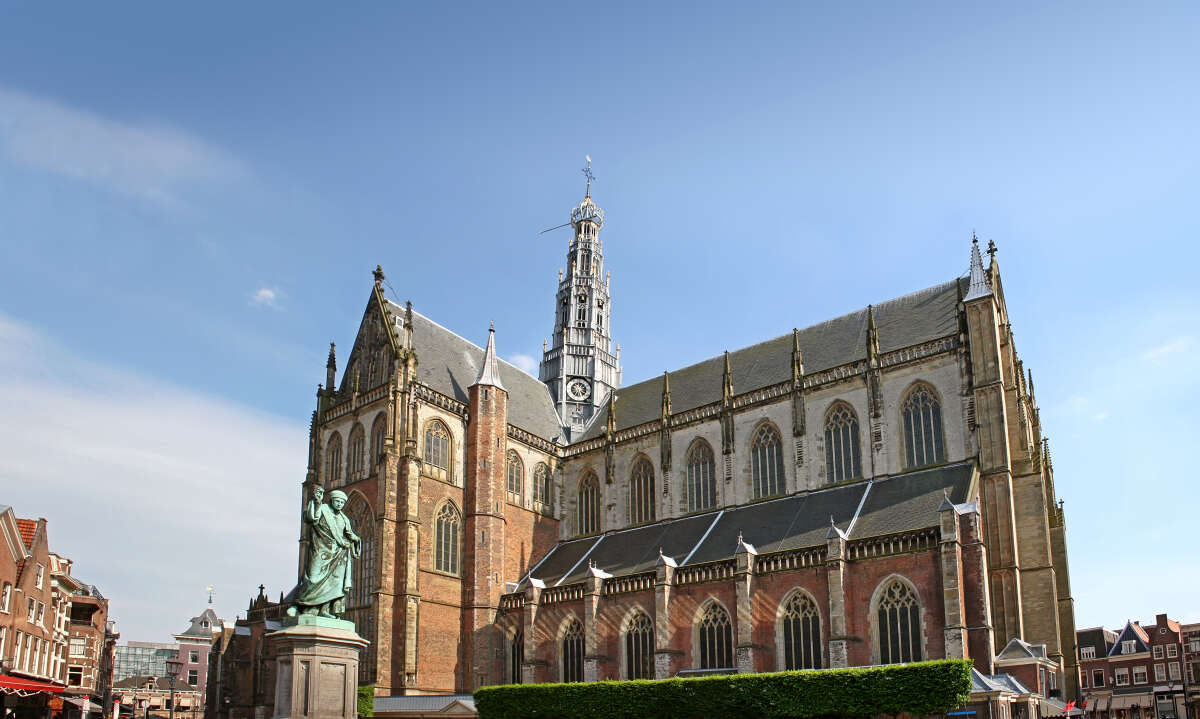 Located in one of the most popular cities of Holland – The Hague, Grote Kerk is a large old-fashioned church built in a classic Gothic style using red bricks. The church originally is said to have been made in the early 13th century but had to reconstructed in 1539 due to its demolition. The church was the place where several members of the royal family were baptized, and King Willem-Alexander even had his entire christening in this spiritual home. The church contains a bell tower that is the highest anyplace in Holland; it, on total, has 51 bells, a wooden pulpit, and a huge pipe organ. 
5. Wander around Hoge Veluwe National Park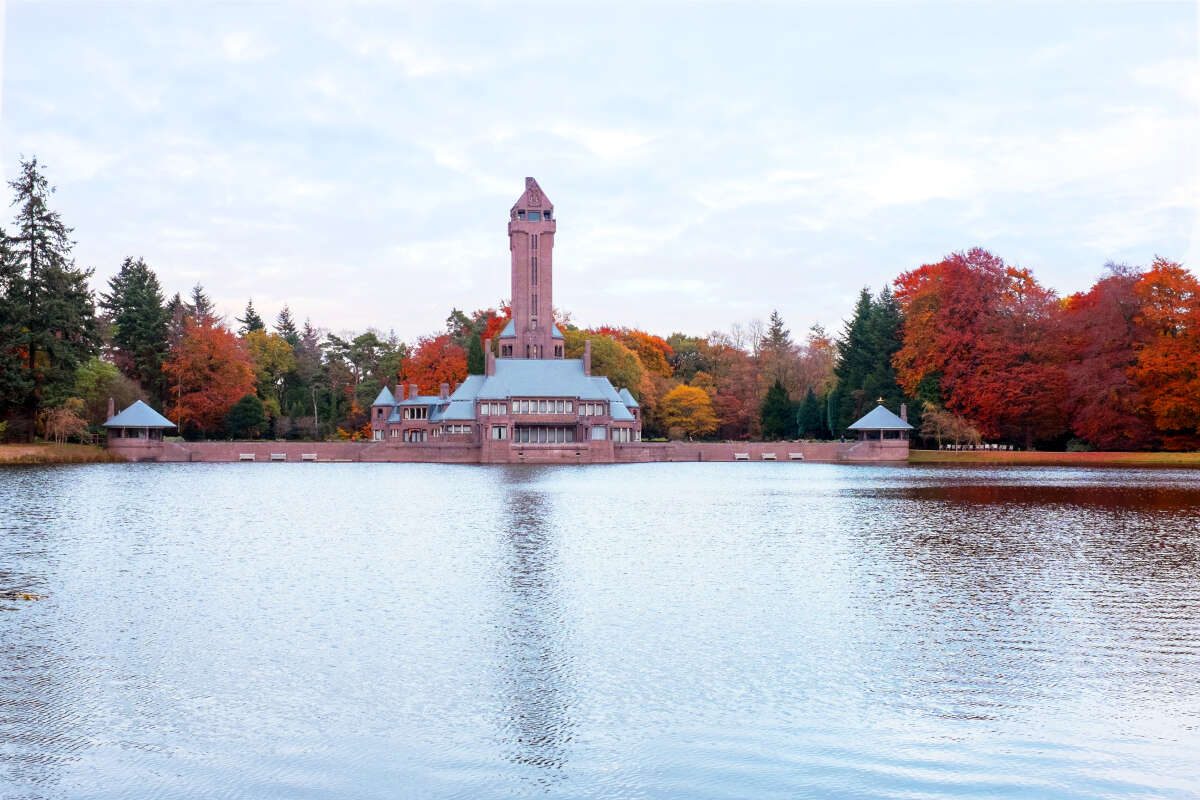 Hoge Veluwe National Park is the largest and most famous park which is situated between Apeldoorn and Arnhem. The park is very huge; it covers an area of around 13,800 acres. The park is surrounded by woodland, inside the park there lies a sculpture park where you can also witness the majestic looks of red and roe deer. There are elegantly shaped dunes, and of course, the birds of multiple species give quite a spectacle to behold, especially during sunset.
4. Visit Ridderzaal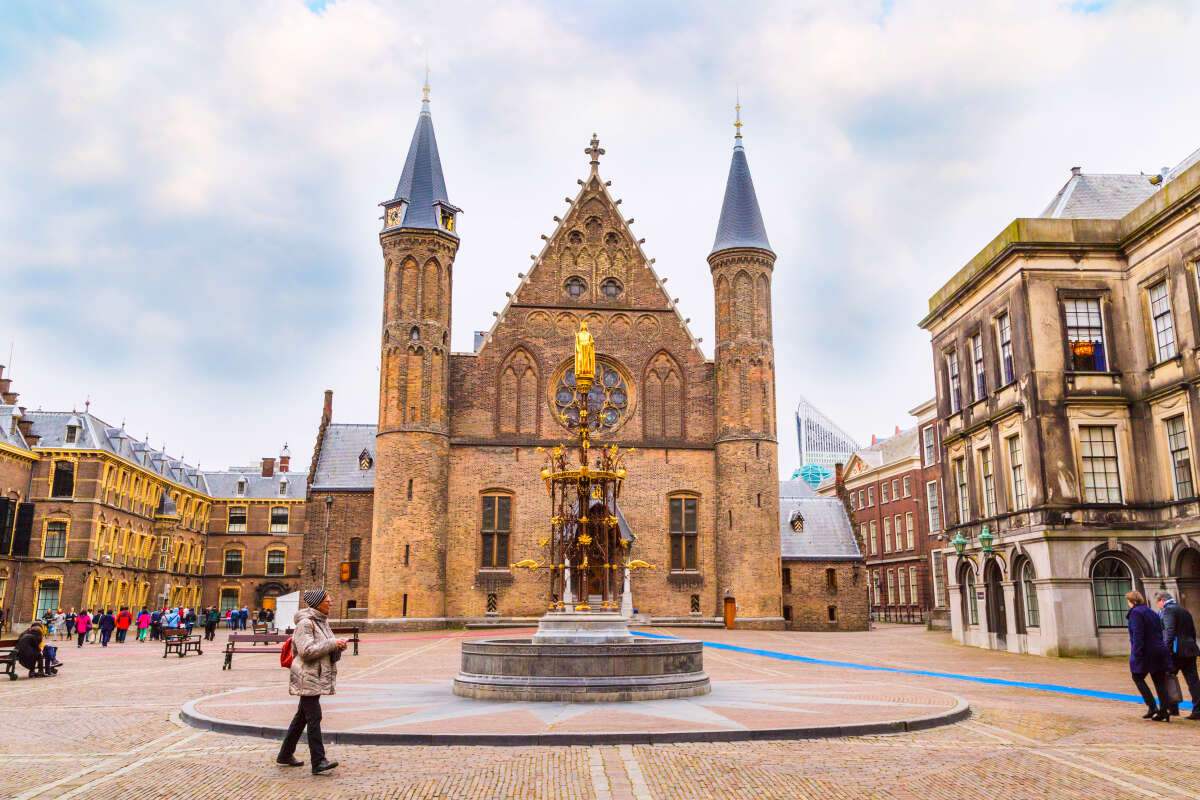 Ridderzaal is a very common Dutch word used for The Hall of Knights; it is located in The Hague and is a fragment of a court complex that has its origins back in the medieval period. The huge courtyard was made in the 13th century and is covered in cobbles. The magnificent statue is one of the key places in Dutch Politics; the Dutch monarch arrives in a Golden couch every year for an opening Parliament ceremony. The place is also used for hosting royal guests and several inter-parliamentary conferences. You can get to know the entire growth of Dutch Politics while visiting this place.  
3. Experience the lovely village of Marken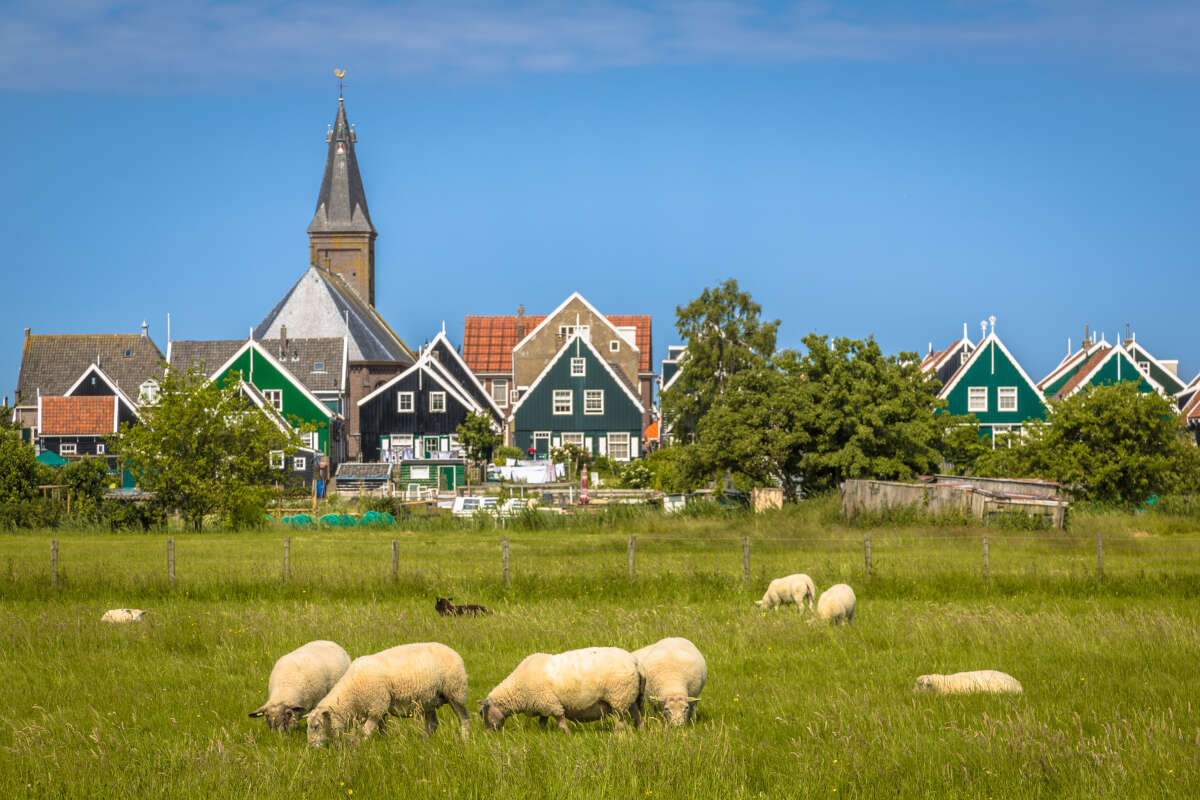 The proximity to the running Ijsselmeer lake of this village of Marken makes this place very wonderful. The village is beautifully decorated as if every day there is some festival. People living in this are very lively and hospitable; they can give you the best company if you're alone and want to look around the place or know about it. The outlook, including the colourful wooden houses and the handmade fishing boats, of the place, gravitates numerous people. In Summer months some festivals are arranged here where the locals dress in period garb and traditional crafts are practised. This makes it a very nice tradition-oriented village and one should must go see.
2. Explore the Canals of Amsterdam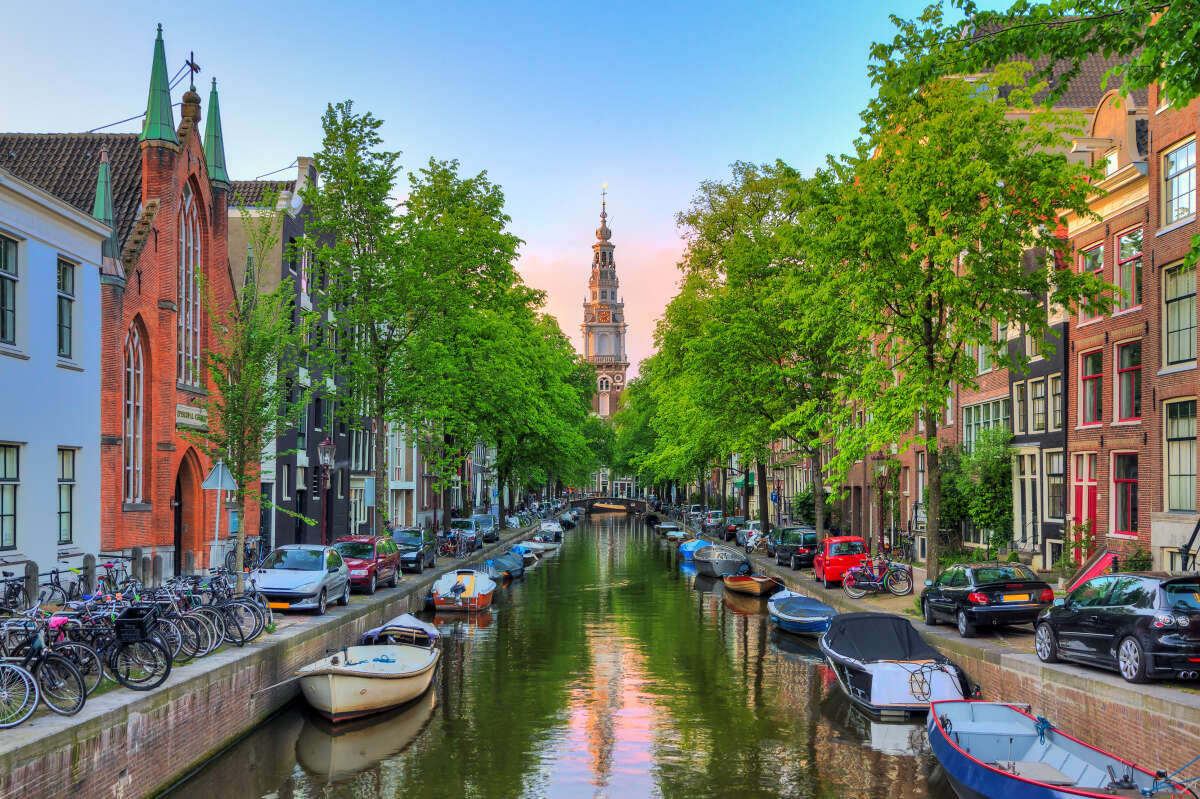 Similar in many ways to the waterways of Venice, Amsterdam's Canals are as beautiful as theirs, if not better. You can travel and see the entire extensive canal system by getting a taxi boat; they don't have Gondolas like in Venice though. The best time for anyone to take a ride on it is right during the sunset, the scenes are amazing; the water seems still and last rays of sunshine glitter the surface of the water, one would want to paint the majestic view of nature or just want to watch it with a companion in peace. You can also walk alongside the canal if you don't want to get a boat, it can be equally refreshing for some people.
1.  See all the artwork of Van Gogh in the Van Gogh Museum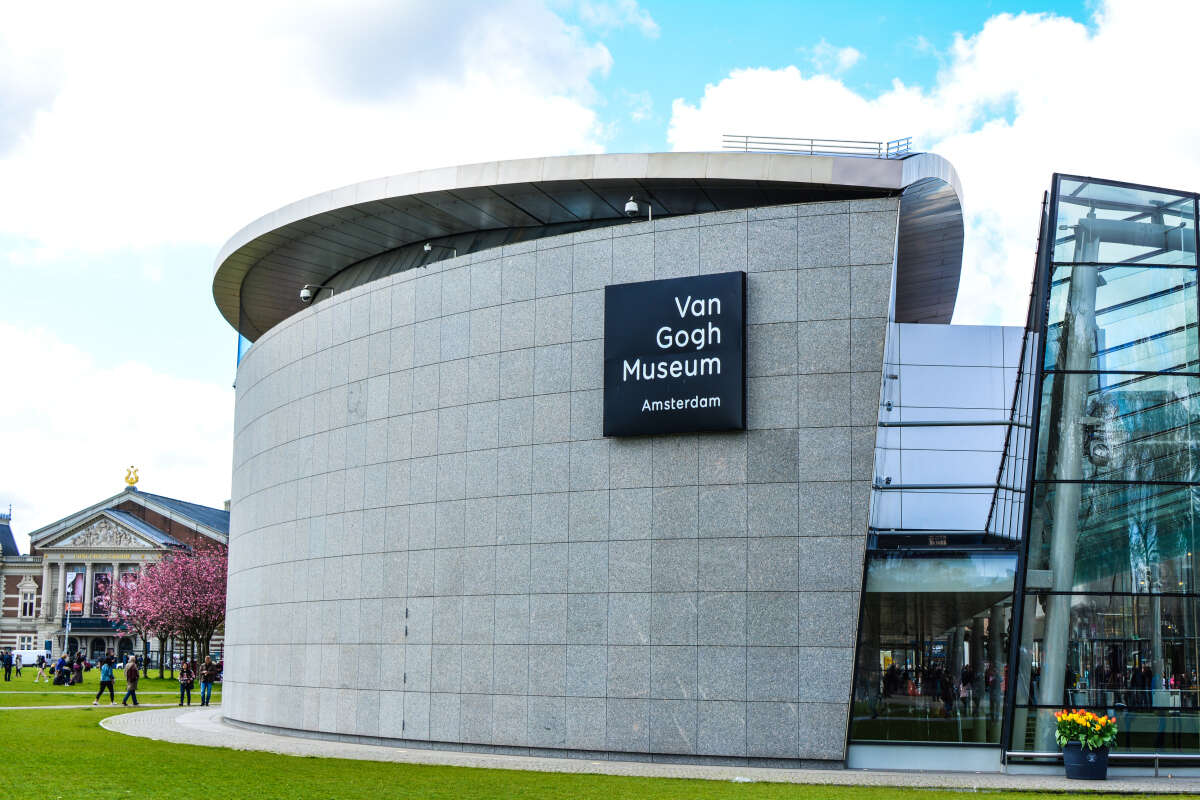 Mostly known because of "The Starry Night," it's time to now dig deep into the great artist's life. As you move across the museum you'll encounter 200 beautiful paintings, 500 drawings and 700 letters that will provide you a great insight into Van Gogh's life, particularly his miseries; a perfect place for an art aspirant to take a ride of a genius who didn't get acclaim for his work during his lifetime, similar to how most geniuses get treated. This Museum houses the largest amount of Van Gogh's artwork, and millions of people visit this place every year and pay homage to him for his contributions to the art community.  
There are several other places worth visiting and doing, like having a tour to Madurodam or visiting the Anne Frank Museum. These, however, encapsulate places of all nature that one should visit to know how Holland stands where it does as you take a ride through history.