Snow-white beaches, transparent water, palm trees, coconuts... Imagining this picture, you want to go to heaven and feel like a character of a chocolate bar advertisement. It turns out that most of the famous videos were filmed on the island of Samui in Thailand, which Travellizy Team visited a little while ago, and we can't wait to share our impressions.
How to get to Koh Samui in Thailand
Samui is Thailand's second largest island after Phuket. It is an island with developed infrastructure and large beaches. There are wholesale supermarkets, several good hospitals, a tourist police department, many markets and even a shopping mall.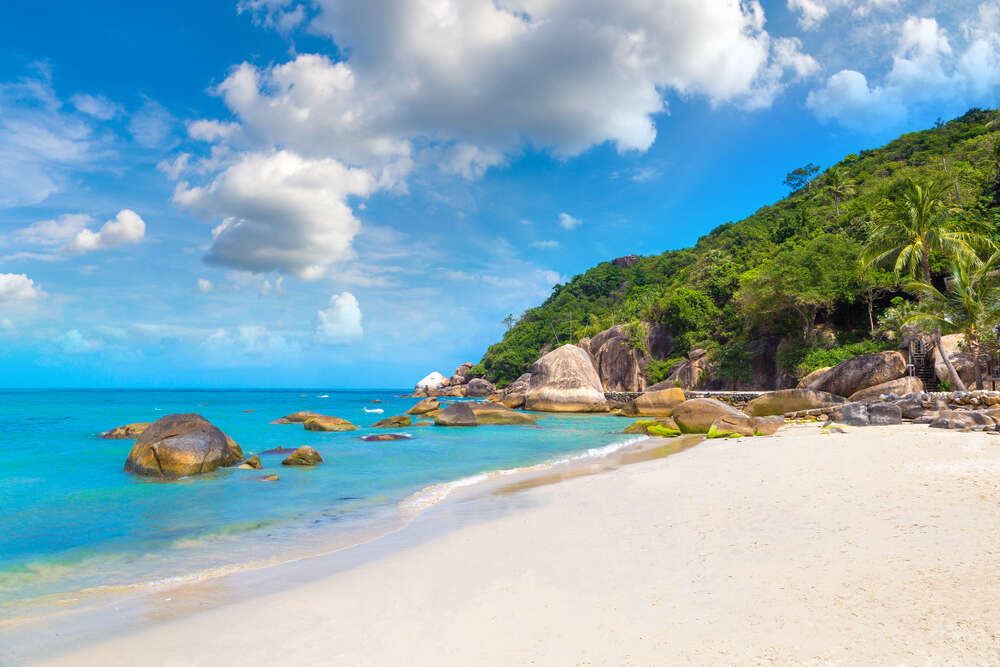 There are three ways to get to the island from Bangkok:
The expensive one. By plane from Don Muang Airport, which serves for domestic flights, by direct flight Bangkok - Samui. A round-trip ticket costs € 220-250. The high cost of this option is due to the fact that the airport in Samui is private, and Bangkok Airways is the only company to fly to the island.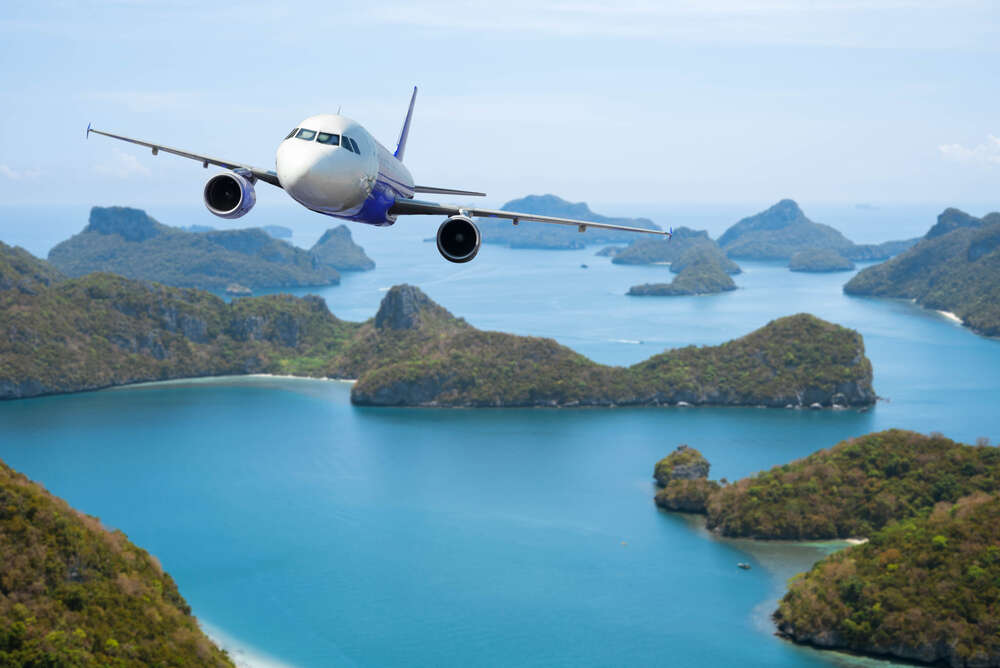 The combined one. By airplane + bus + high-speed catamaran. You need to fly by plane from Bangkok to Phuket (the price of a round trip is around € 40-50 euros). Then take the bus to the ferry station Chumphon, and then sail for 4 hours on a high-speed catamaran along the route Chumphon - Koh Tao - Koh Phangan - Samui. The cost of traveling by bus and catamaran to Koh Samui and back to Phuket will cost about € 30.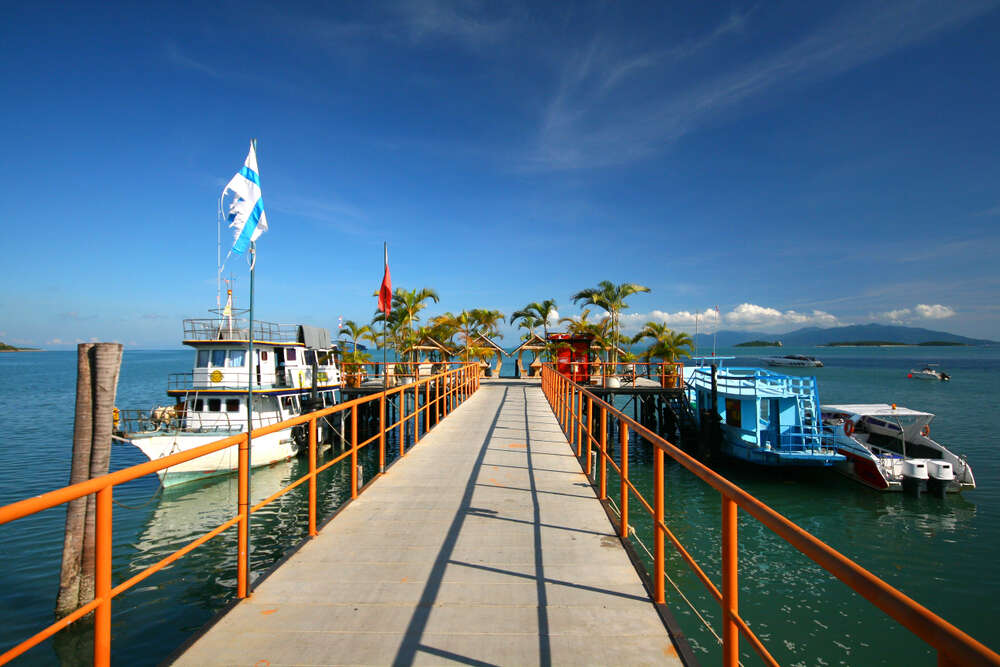 The cheapest one. By bus from Bangkok + high-speed catamaran. Traveling by bus will take 6-7 hours, and you will spend another 4 hours on a catamaran. In the end, get ready to spend 10-12 hours on the road one way and about € 50 per round trip.
How to move around Samui
Koh Samui is so diverse, that everyone will find entertainment to their liking - from quiet tours with a guide to extreme rides on ATVs.
A good solution would be to rent a motorbike and explore the island on your own without a crowd of tourists. Don't forget to make sure, that the incidents on the bike are included in your insurance policy. If an incident happens, notify the insurance company as soon as possible.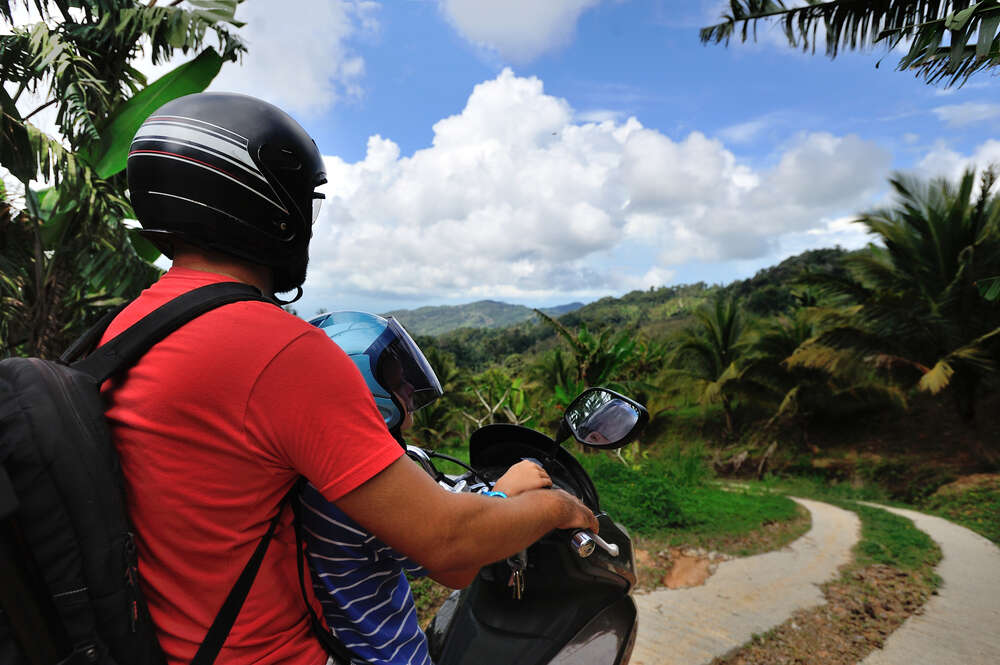 To rent a moped, you will be asked to make a deposit of €90, and a one-day cost of using a motorbike will depend on the agency, season, technical condition and model.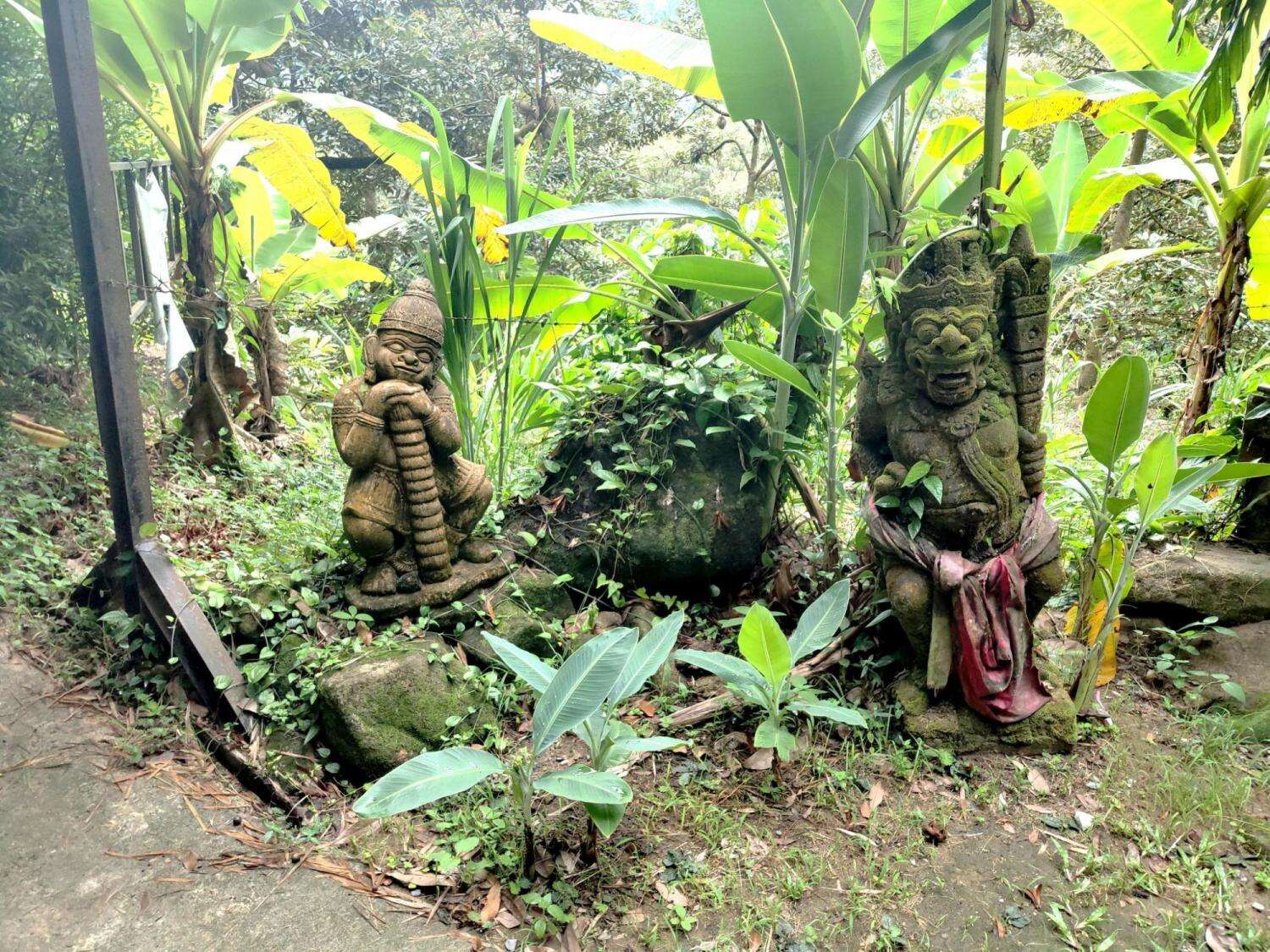 Taxis on the island are expensive and cost around €1/km. It is convenient to order a car through the mobile application Grab. Or you can hitch a ride on the road and make an agreement about the cost of the trip with the driver.
Entertainment on Samui
Tourists on Samui can ride elephants. Despite the fact that elephants in Buddhism are considered to be sacred animals, their training is based on physical and mental violence. Elephant handlers use a stick with a sharp hook at the end, forcing elephants to follow commands and making them starve and suffer injuries. Since animals are treated very cruelly, Travellizy strongly recommends not to take this leisure time and not to create a demand for the service.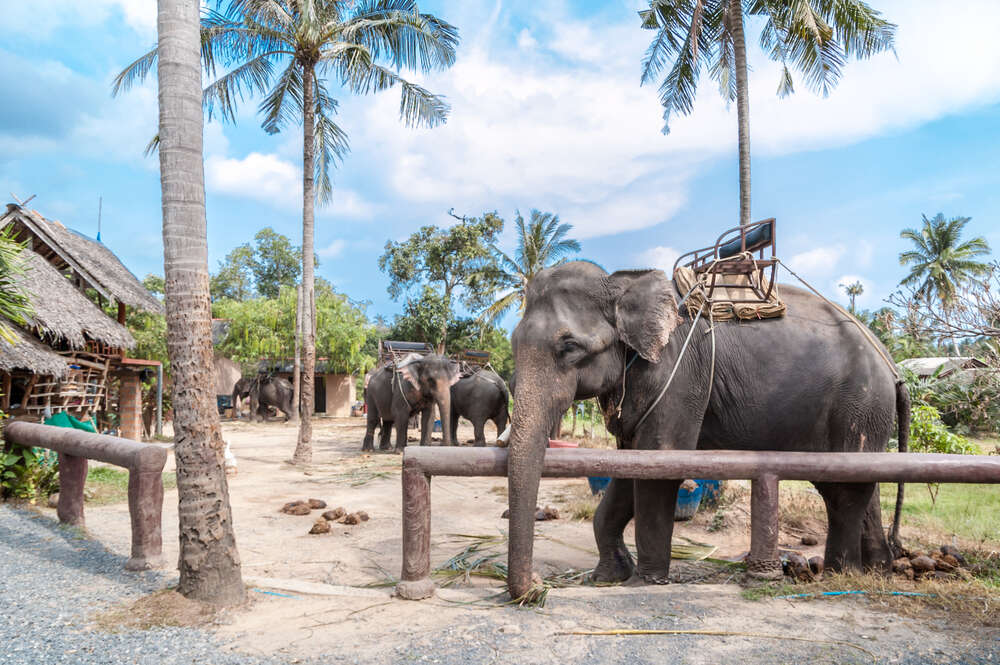 It is better to go on a day trip to the neighbouring islands of Ko Phangan, Ko Tao, Ko Nang Yuan and Ang Thong National Marine Park. The fastest option is by speedboat. Lunch, tour guides and snorkeling equipment (mask, snorkel) are usually included. A trip costs €45 per person.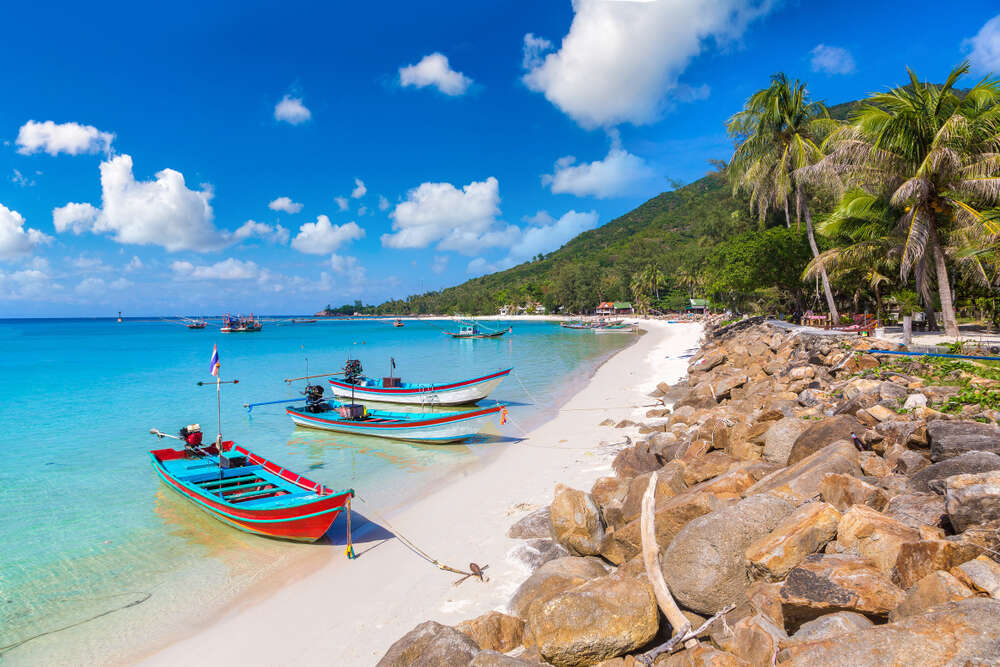 Phangan is famous for its Full Moon Parties, which takes place every month on the full moon at Hat Rin Beach.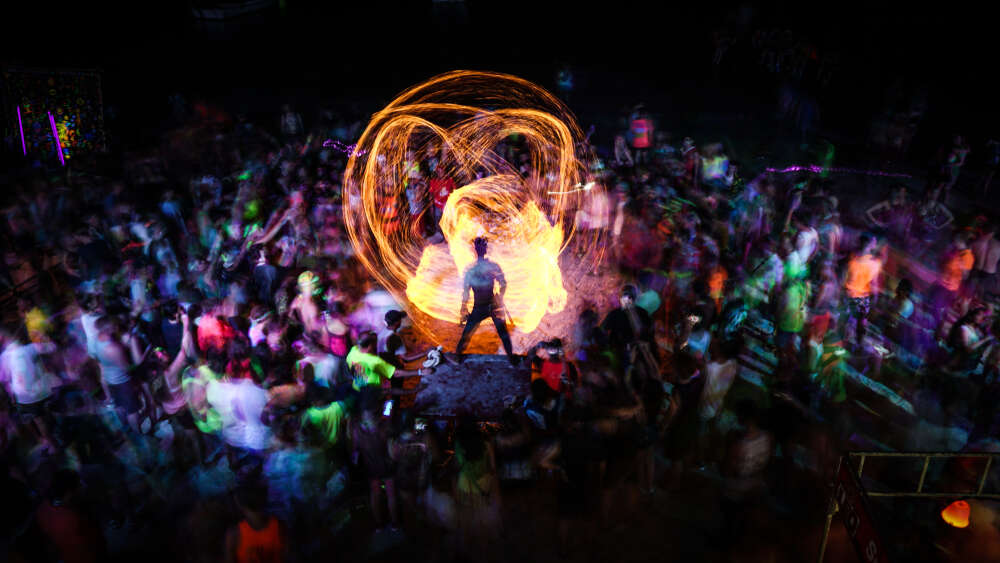 Koh Tao and Nang Yuan are favourite destination islands for diving and snorkeling enthusiasts. You'll find beautiful lagoons with turquoise water and coral reefs.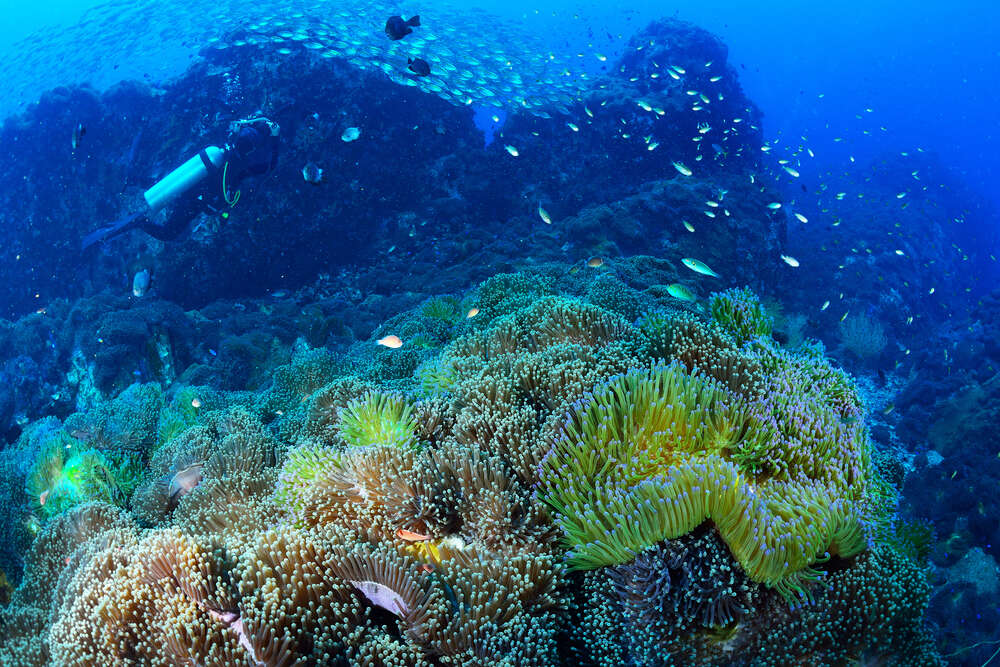 Thai authorities care about the state of nature protection in the island national parks. In recent years, due to the influx of tourists, ecologists have been complaining about the ecological imbalance and extinction of coral in the water areas, so for trying to export corals from the country, travelers may face a huge fine or even imprisonment. Nang Yuan Island is prohibited from visiting with plastic and fins.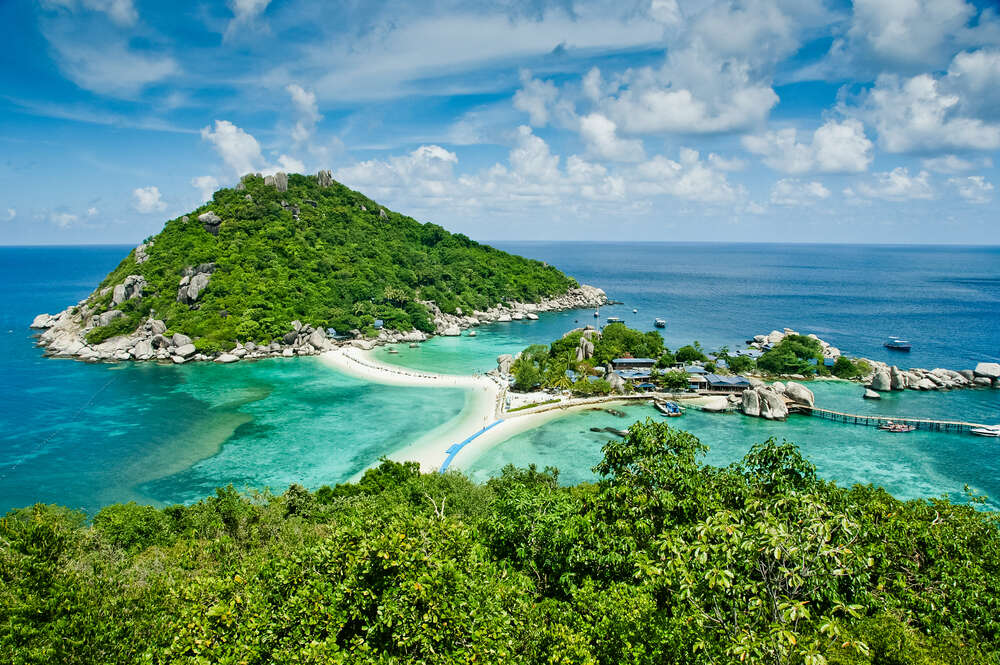 It is possible that you may have to share a house with tokay geckos in Samui. They are called so because of the characteristic sound they make.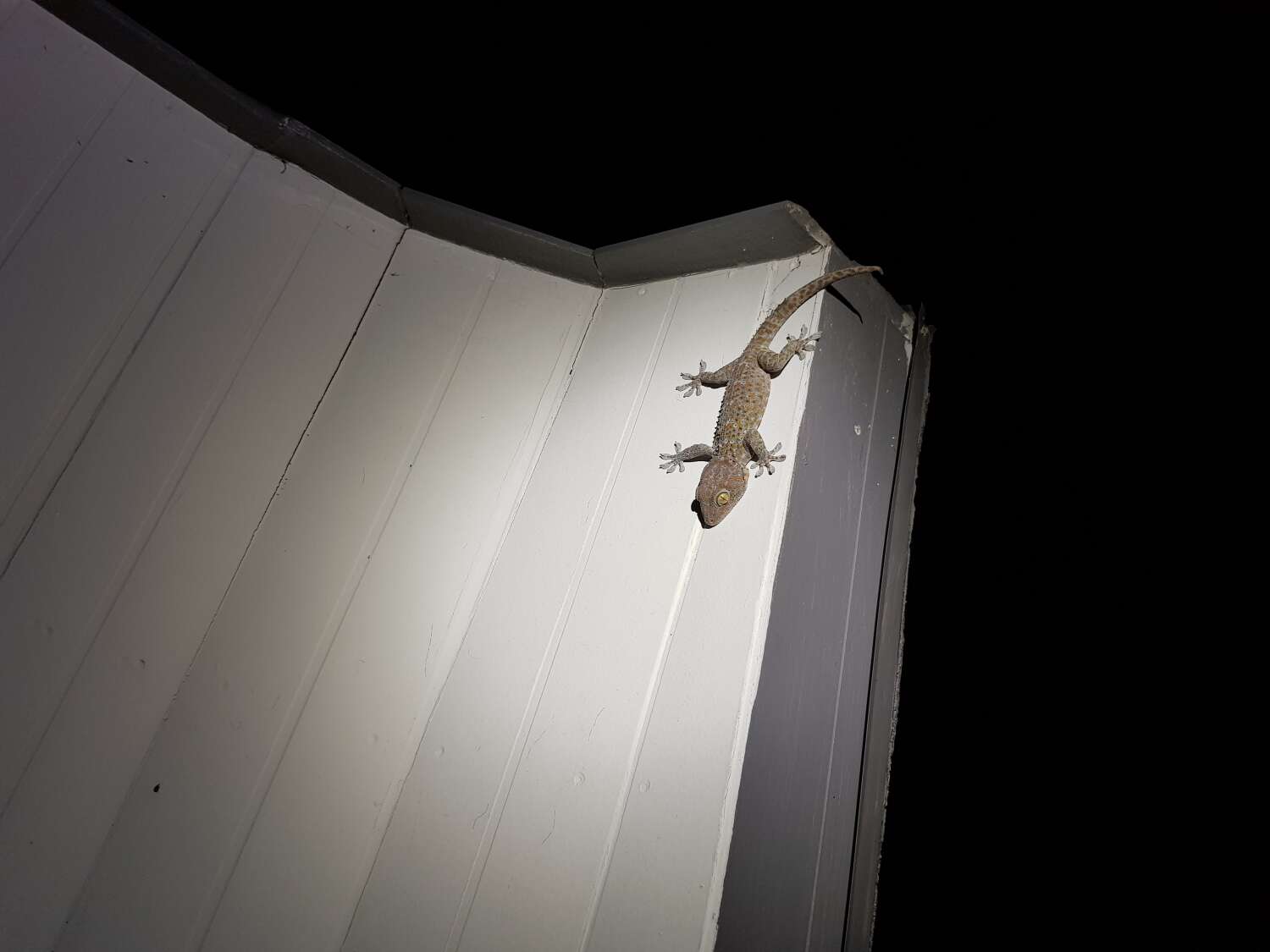 Geckos are very interesting creatures. They are able to climb on steep surfaces and, as a rule, are not afraid of people. But do not provoke them, because even baby animals can stand up for themselves. Do not rush to kick out or kill the gecko in your home, because lizards are the blood enemies of snakes. If you see a gecko on your wall, you can rest assured: there are no snakes in your house.    
Excursion to Mu Koh Ang Thong National Marine Park
Ang Thong National Marine Park consists of 42 islands, but only 4 are open for tourists. They work here to preserve unique species of flora and fauna, so bird watchers and ecologists can often be seen on islands closed to visitors.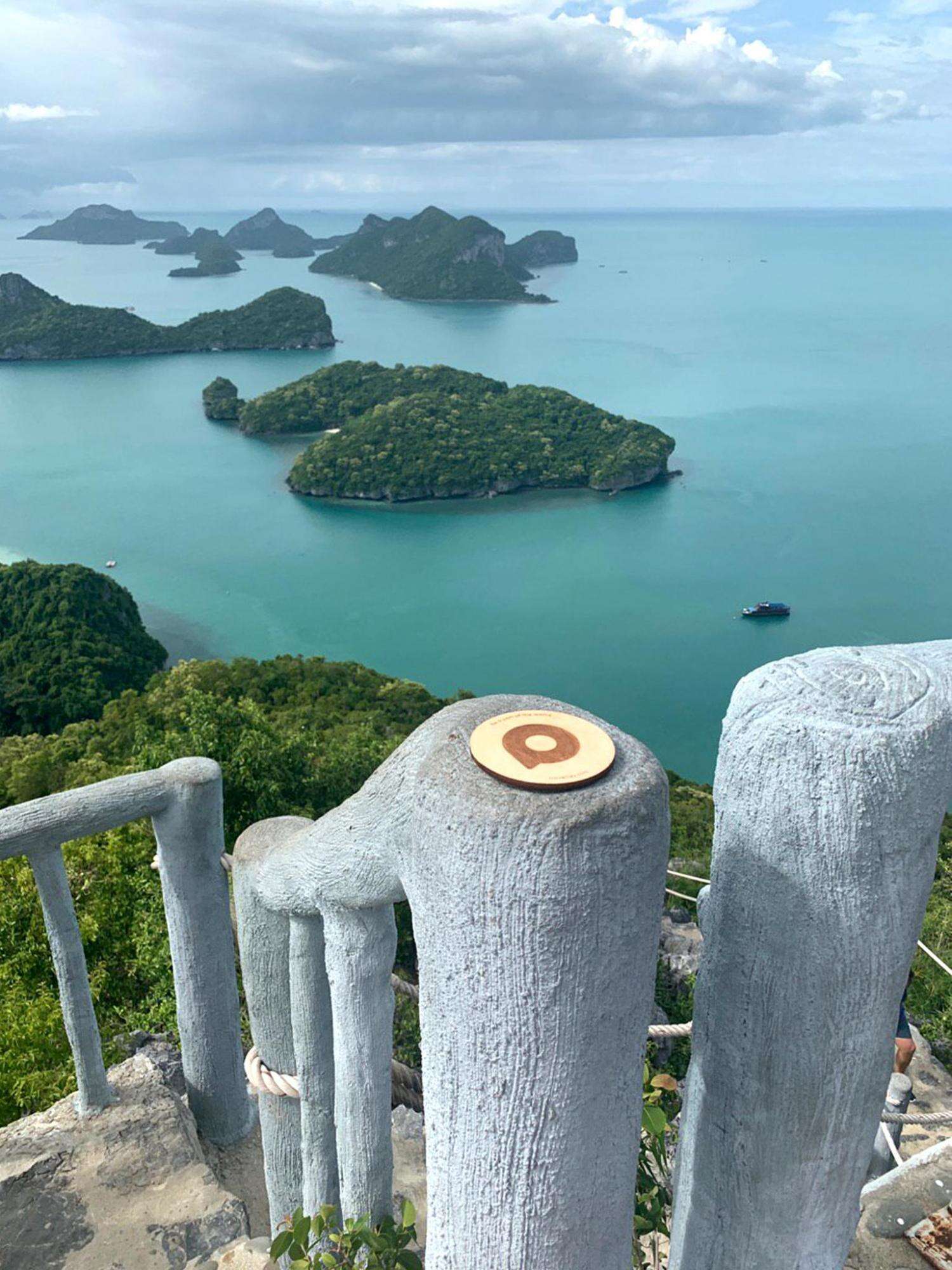 People come to the park to observe nature: you can meet spectacled langur, a rare species of monkey, only here. Monkeys live in the forest and are almost not interested in people. It is strictly forbidden to feed animals in the park. If you want, you can take pictures of the langurs, but the guides do not recommend calling them or teasing: the males can be aggressive, deciding that you are threatening them with something or are claiming his property (including the female).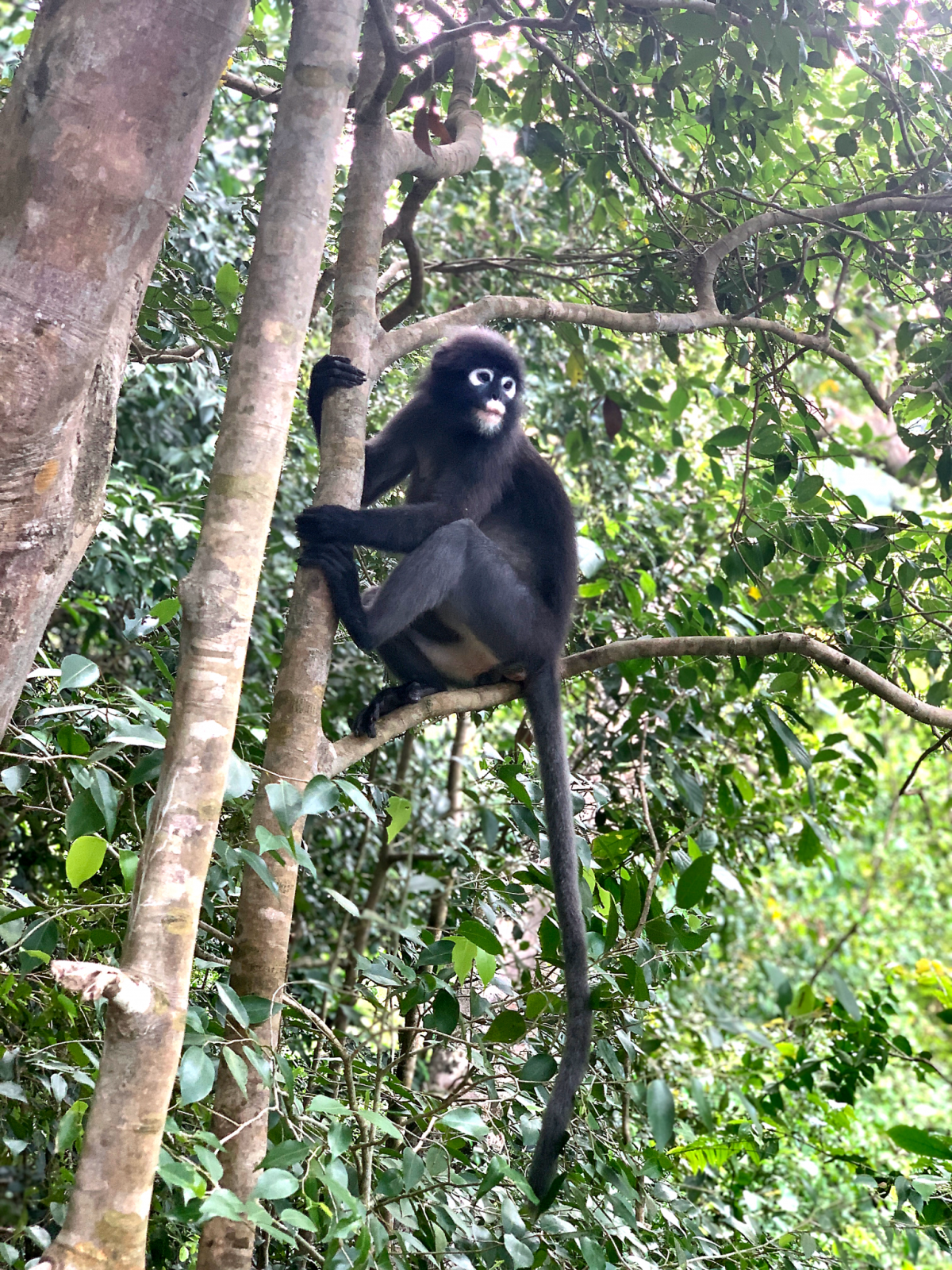 Travelers will enjoy jungle walks in search of waterfalls and viewing platforms. If you see the viewpoint signpost, feel free to follow it.
One of the main attractions of Ang Thong is an observation deck at an altitude of 500 m with stunning views of the archipelago. The site is located on the island of Vua Talap. The rise is not easy and can take 45 minutes only in one direction, so it is important to have comfortable shoes and drinking water. But you will get lots of emotions, when you overcome 500 steps and reach the top!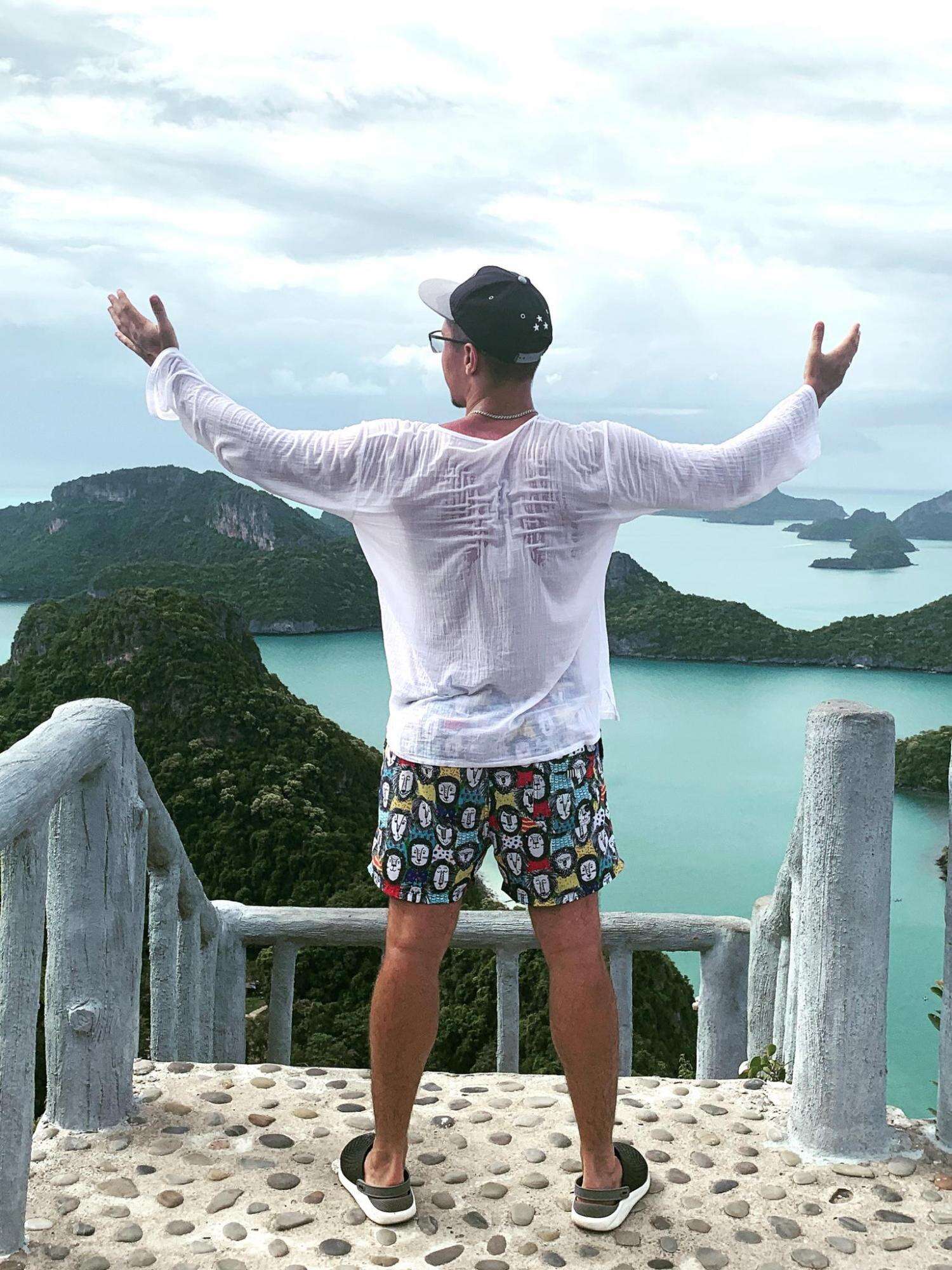 The entrance ticket to Ang Thong costs € 9 per adult and € 4.5 for children.
Where are the most beautiful beaches on Koh Samui?
After an active vacation, would you like to lie under a palm tree with a coconut in your hand? Then it's time to go to the beach! The most popular and lively beaches on Koh Samui are Chaweng, Lamai, Maenam and others, which will be easy to find on the map of the island. If you want privacy, choose small picturesque beaches. A perfect example is Crystal Bay, which lurks on the east side of the island between Chaweng and Lamai beaches.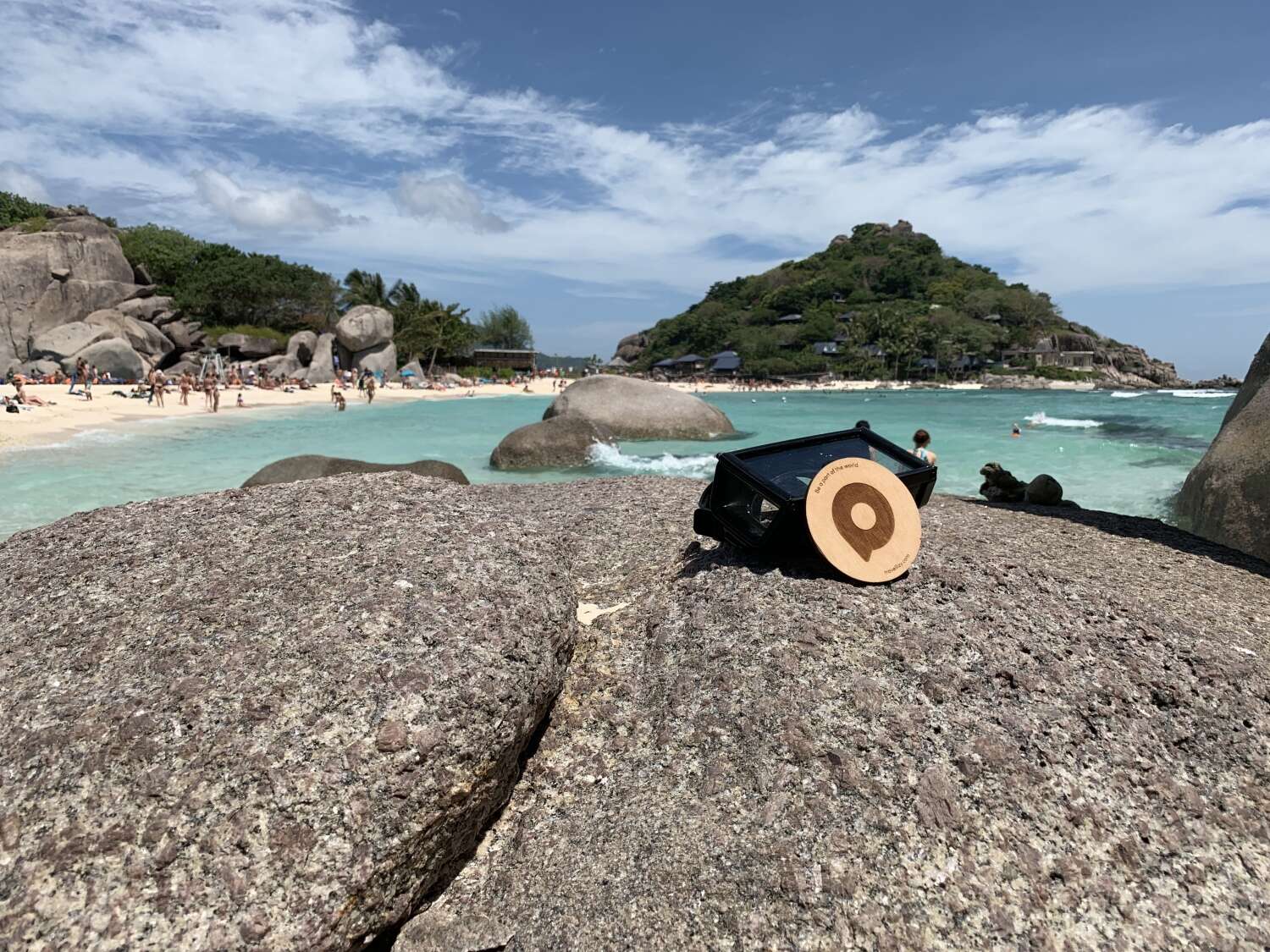 By the way, the Gulf of Thailand of the South China Sea is not affected by tropical storms. The crushing force of hurricanes born in the Pacific simply does not reach the mainland coast of the Gulf of Thailand. Due to its special geographical location, Samui has the most comfortable climatic conditions in the world, there are even two high seasons here - in summer and winter, while the rainy season and high waves begin in the mainland and western part of Thailand in summer.
What else to see on Koh Samui?
● Visit the Big Buddha Temple with an impressive 12-meter golden Buddha statue and Wat Plai Laem Temple with the 18-hand image of the goddess of mercy and compassion named Guanyin.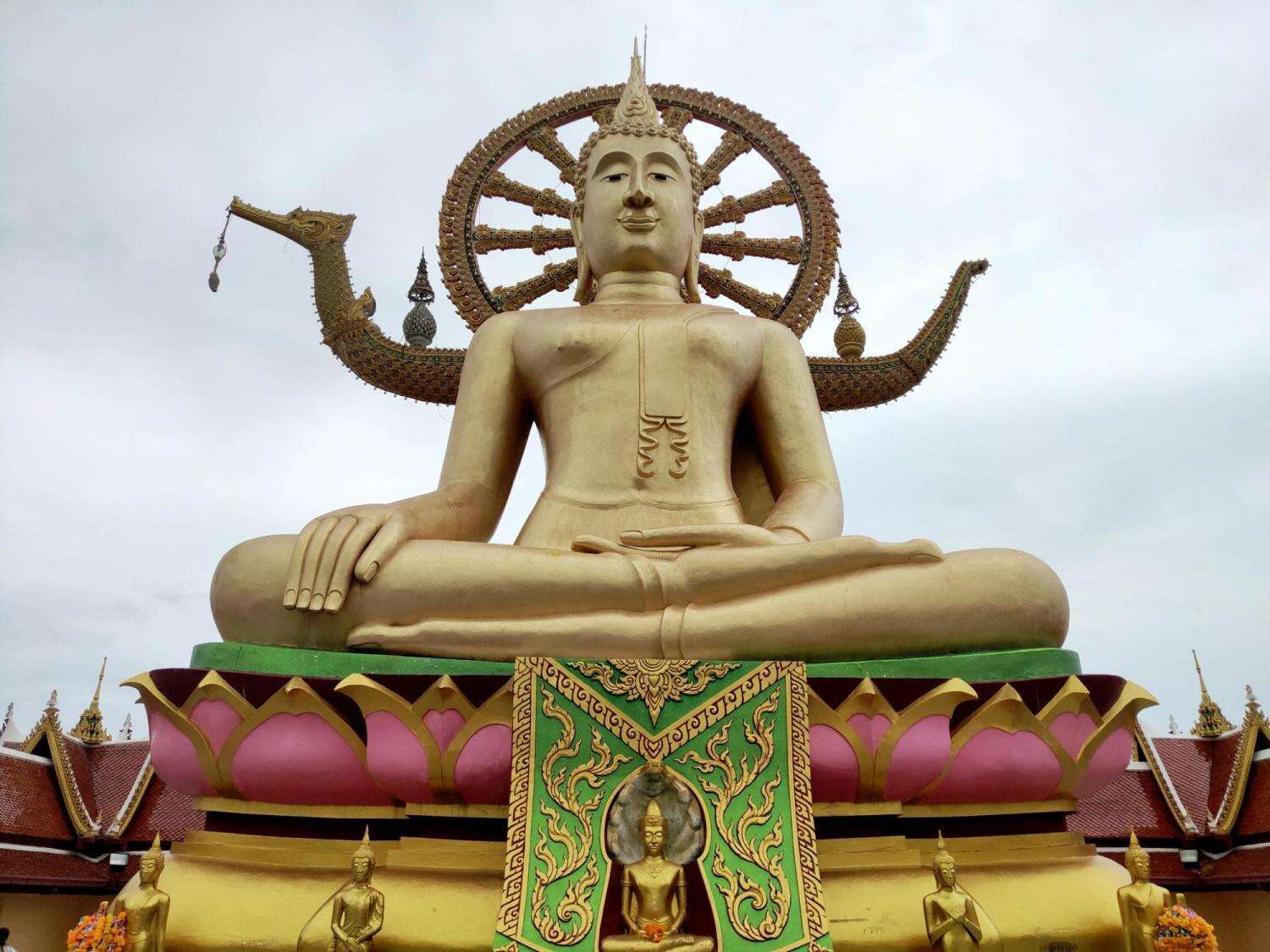 Do not forget about the dress code in religious places and always try to carry a wrap with you, that will not only cover exposed areas of the body, but also prevent sunburn.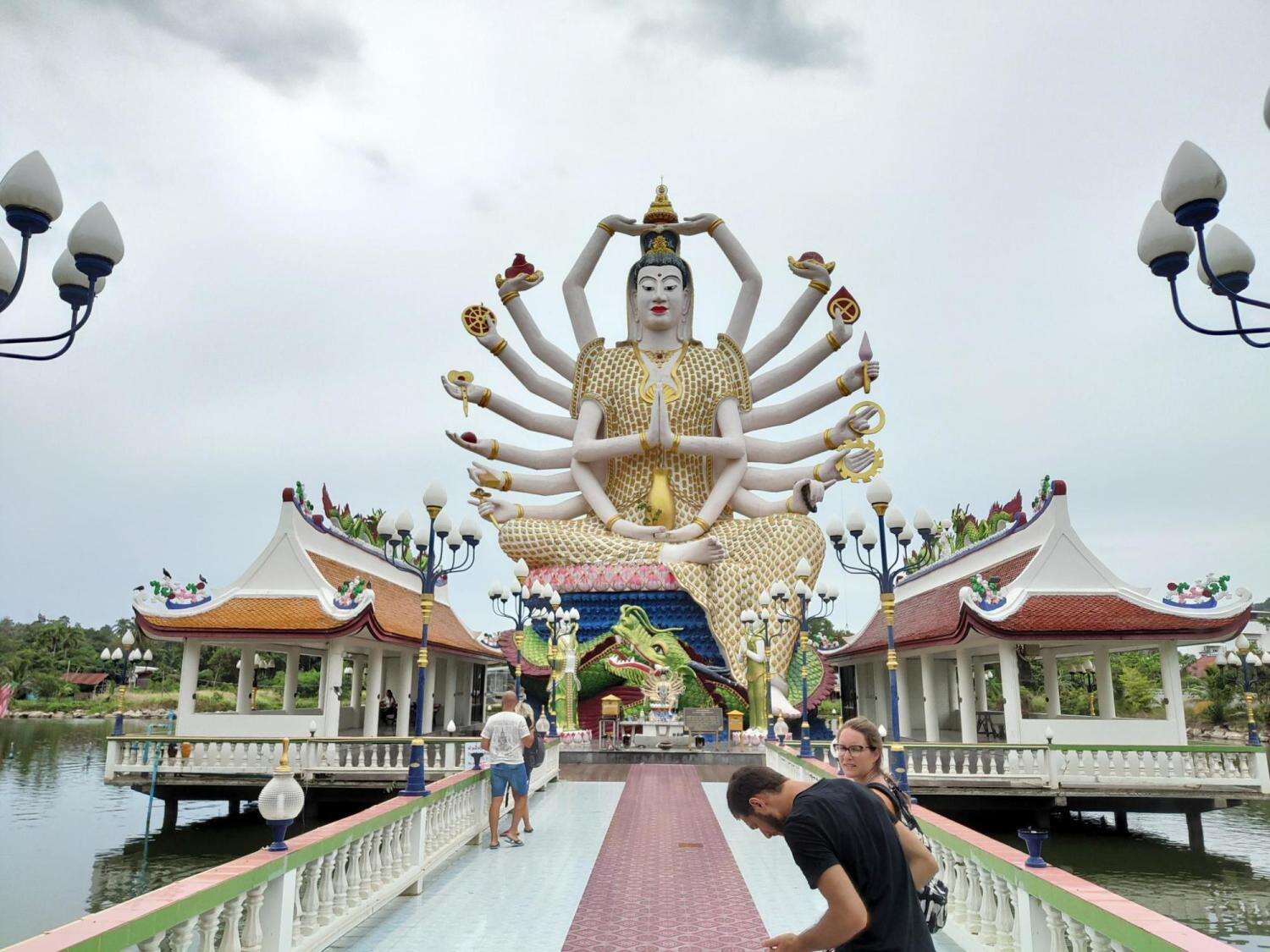 ● On Mondays and Fridays from 5:00 p.m. to 11:00 p.m., visit the famous night market in Fisherman Village and try authentic Thai street food. A kilo of the freshest shrimp in Samui markets will cost € 9, and rainbow lobsters -  € 45 / kg.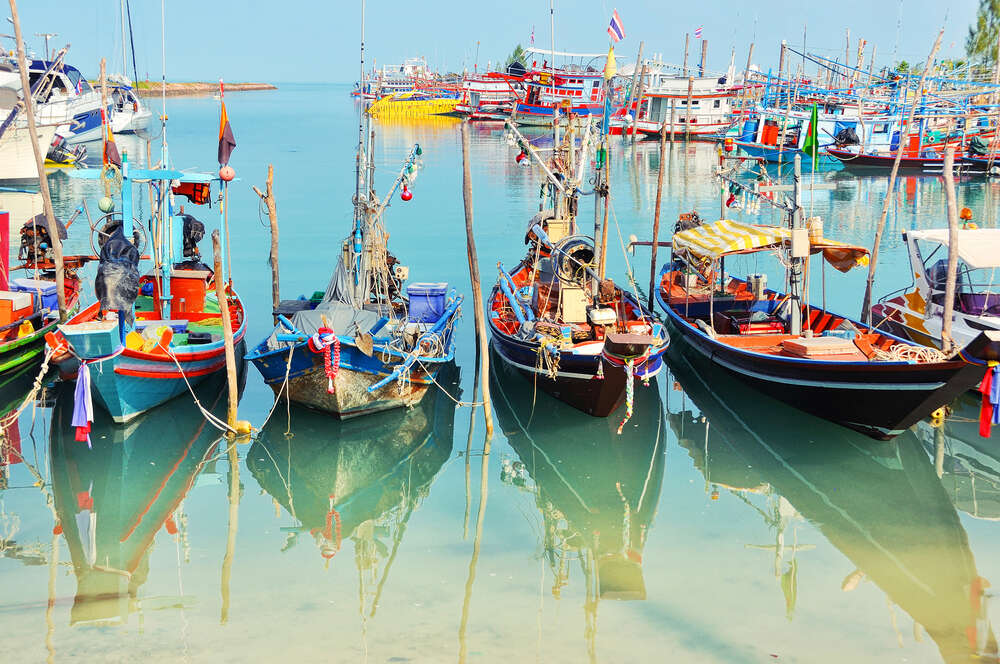 Fisherman Village is not just a street food market, it is a cascade of cafes and restaurants by the water that invites you to spend an evening with them. And also there are many shops with souvenirs, various trifles, objects of art and handmade.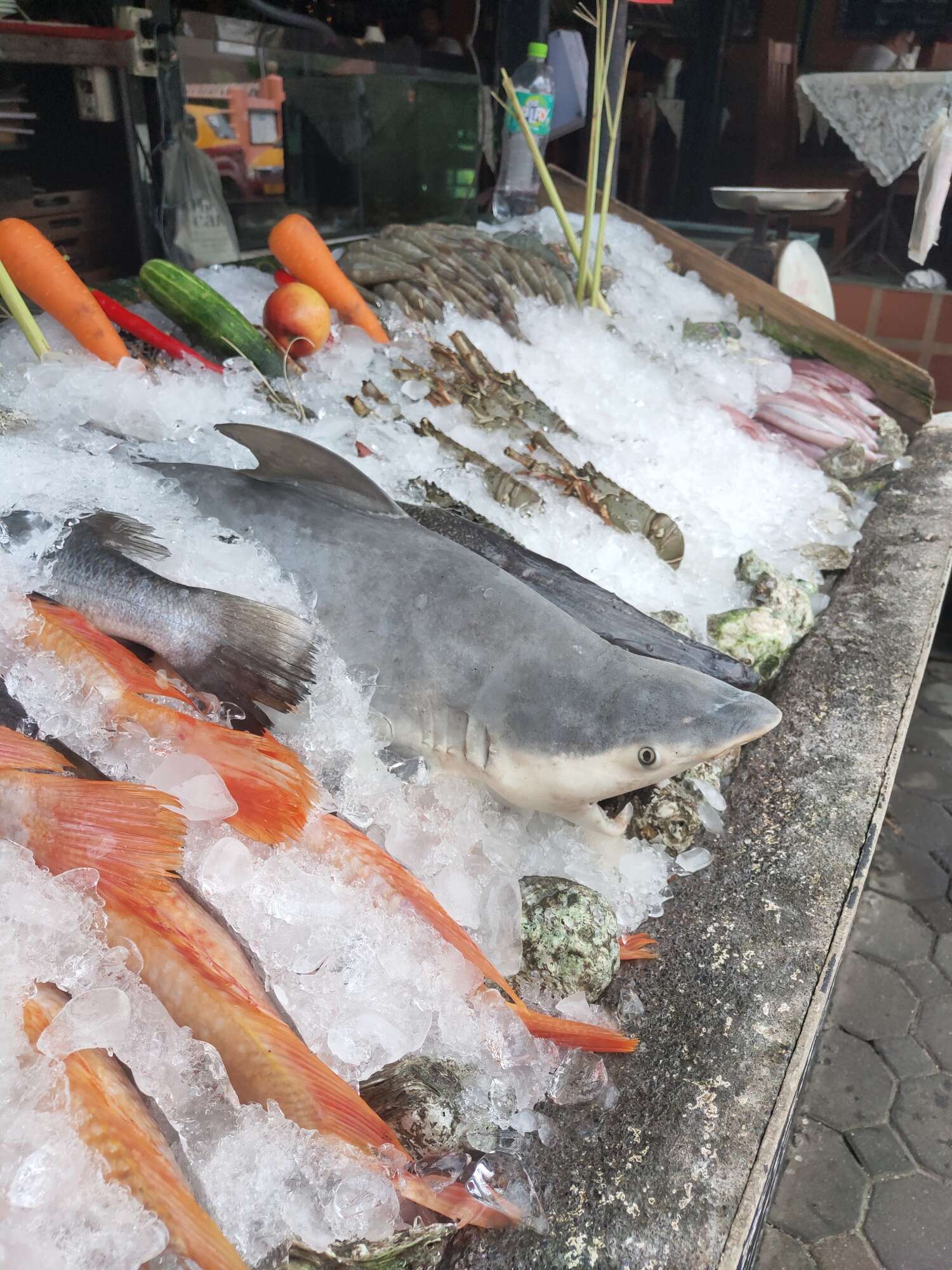 ● Watch the sunset in the north or northeast of the island in the Big Buddha area. Thai paintings in the sky are one of the most amazing shows. Spend an evening admiring what is shown to you.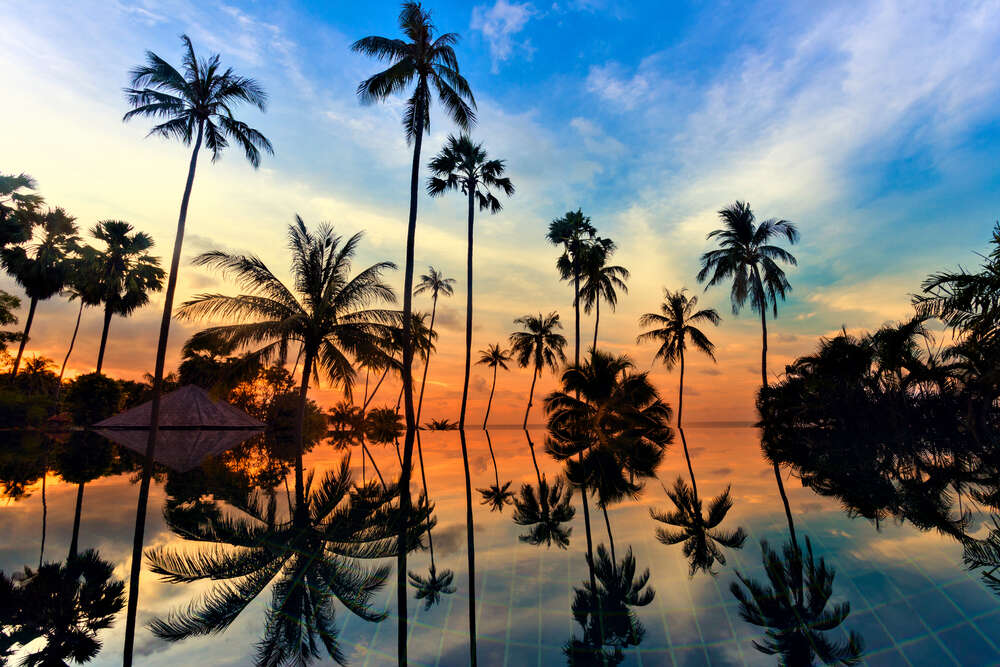 ● Visit Paradise Park, a true paradise in the middle of the mountains, especially for travelers with children. Peacocks, talking parrots, little deer, Emu ostriches, rabbits and gibbons live in the park. A peculiarity of the park is that during the day the animals leave their cages and you can play with them. On the territory, there is an outdoor pool, and in such a place, it seems that you are swimming in the middle of the jungle. An adult day ticket at Paradise Park will cost € 12, and a children's ticket will cost € 6.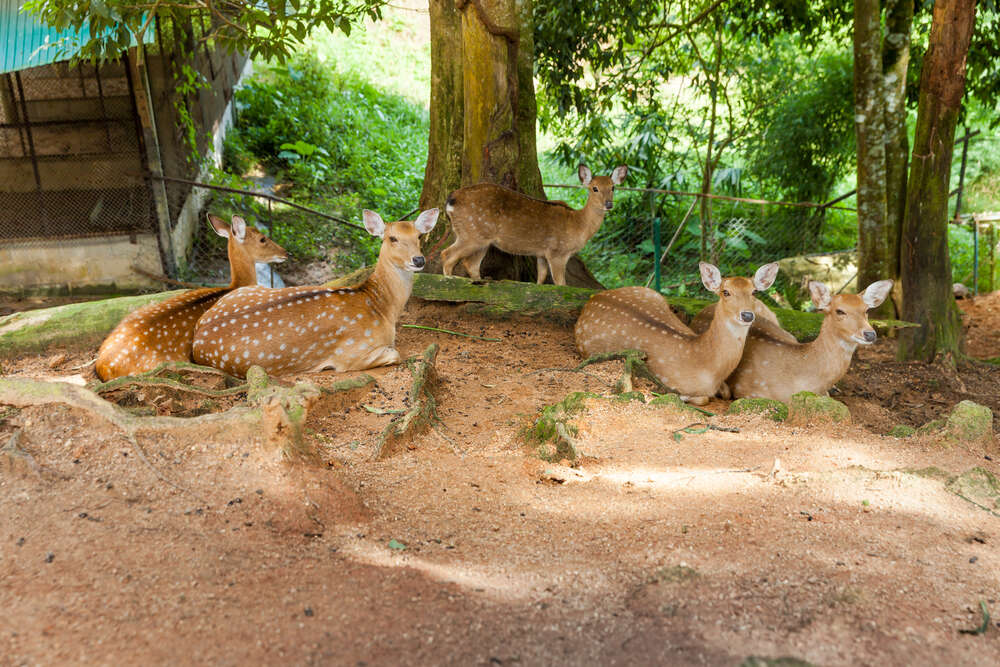 ● Become a member of an unusual show. There are separate entertainment programs on the island - from the cobra show at the crocodile farm to the Thai boxing Muay Thai.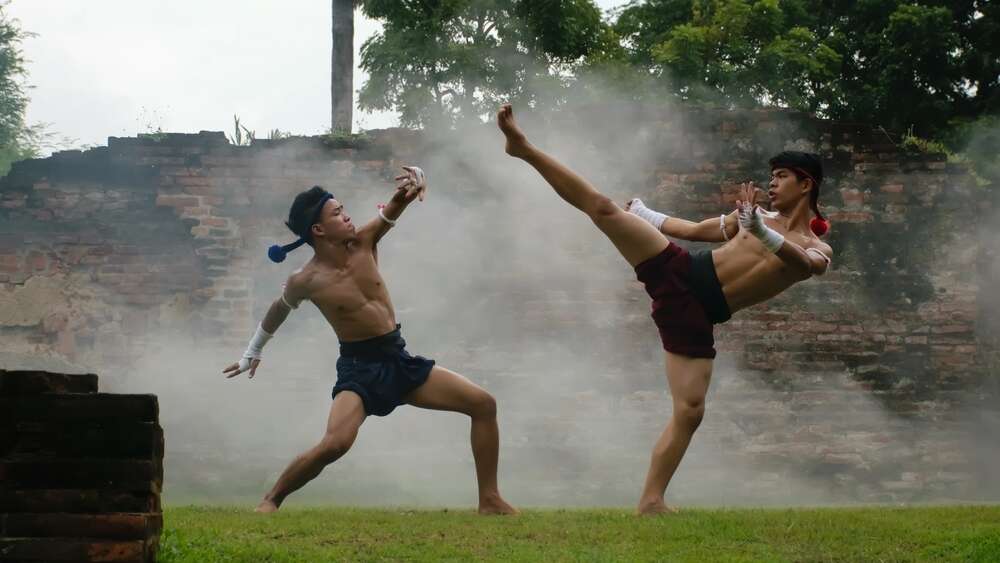 ● Finally, treat yourself to a Thai massage! There are salons on almost every corner and the cost of massage is usually up to € 9. If you want a high-quality massage, choose special centers, but be prepared that the cost there will also be higher (up to € 23-25).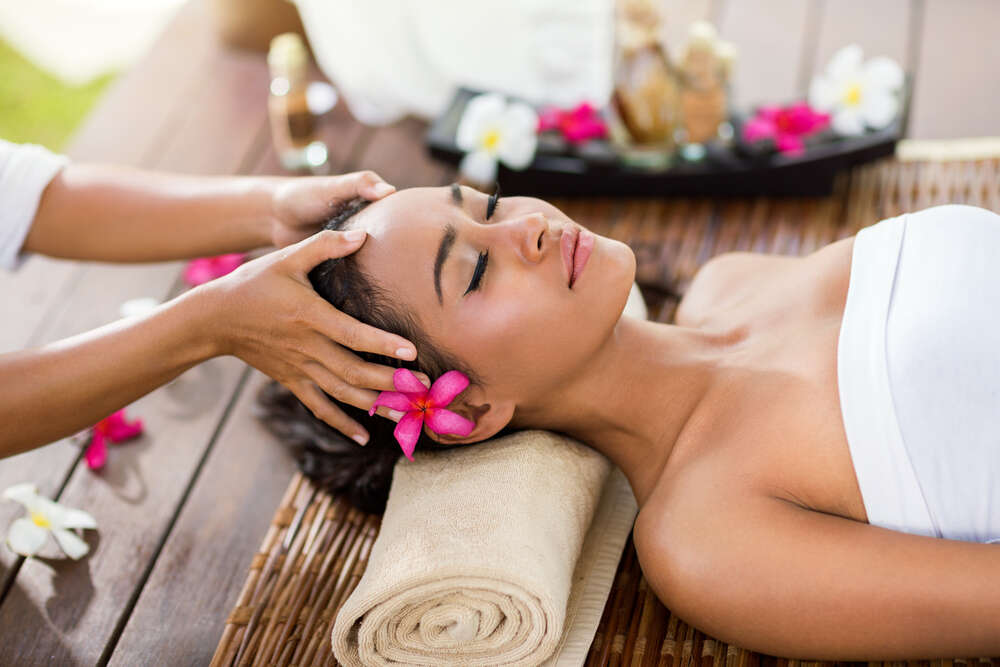 Entertainment on Samui is far from being limited to our list. On the contrary, there are plenty of activities for curious travelers. You can do wakeboarding, rock climbing, you can fly on a zipline over the jungle or go kayaking. If you turn off the beaten paths and go away from crowded beaches and hotels, you can discover a yoga retreat, which is the best retreat ever. And, of course, the island has something to offer for lovers of nightlife. Explore and conquer! We wish you a paradise holiday and tons of new positive impressions!