In a fast-paced city, like New York, everyone is always busy and street food has become a staple for New Yorkers. Whether you are local or not, street food from New York is an experience in itself. Even with the hundreds of cuisines and restaurants to choose from, long lines are formed at the corner of a street, in front of carts and vendors.

1.    Cronuts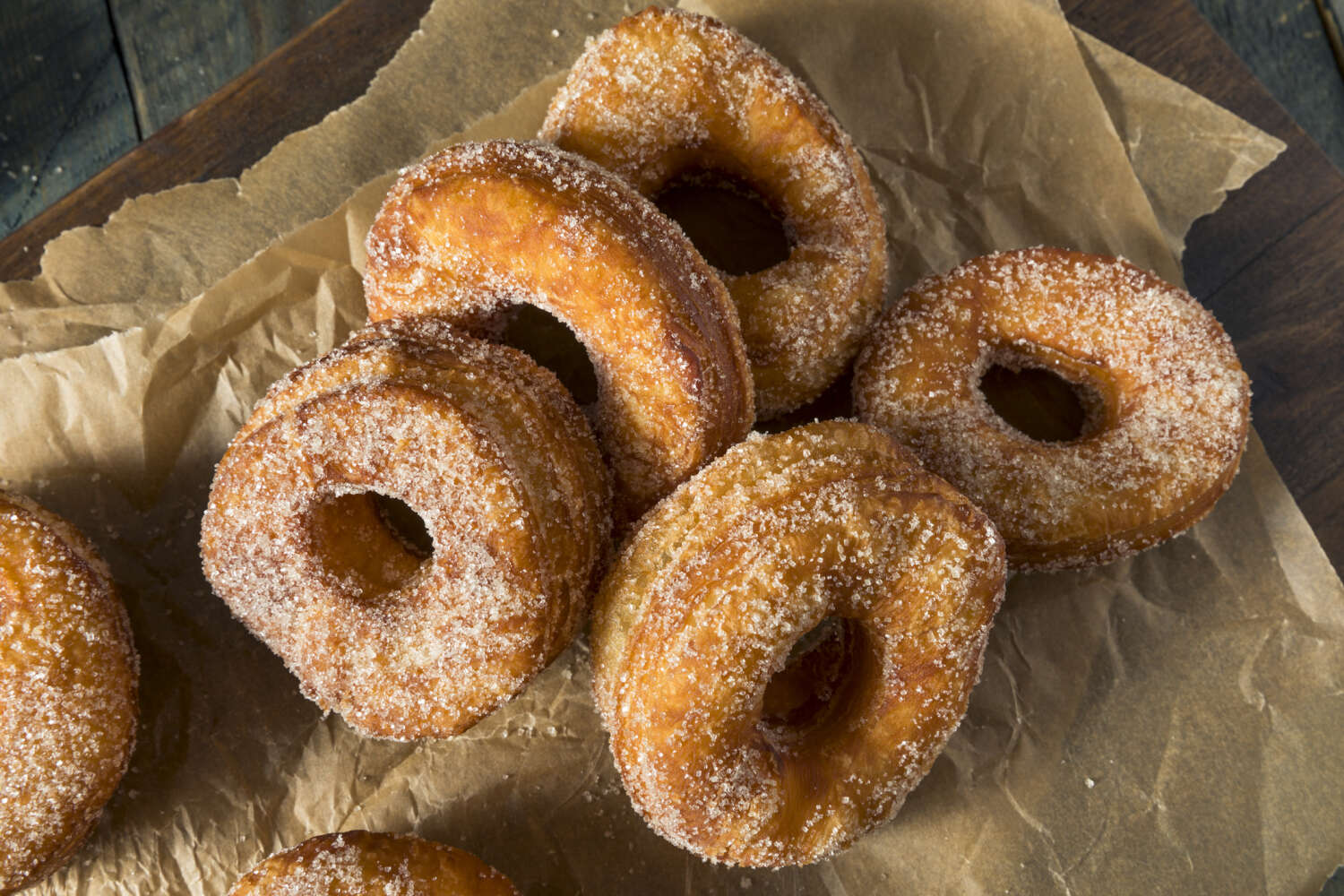 Created by James Beard Award-winning Pastry Chef, Dominique Ansel, cronuts have become a very famous pastry among the locals, when he first released it in 2013. Lengthy lines are formed at his bakery, extending outside, and sometimes even circling the blocks with crowds forming of hundreds of people waiting to taste his invention. Cronut is a hybrid pastry that looks like a donut, but is made with croissant dough and is enriched with flavored cream filling and fried in grapeseed oil. As word spread about this delicious pastry, news reporters and magazines were talking about it. Time Magazine named Cronuts one of the 25 Best inventions in 2013.

2.    Nuts 4 Nuts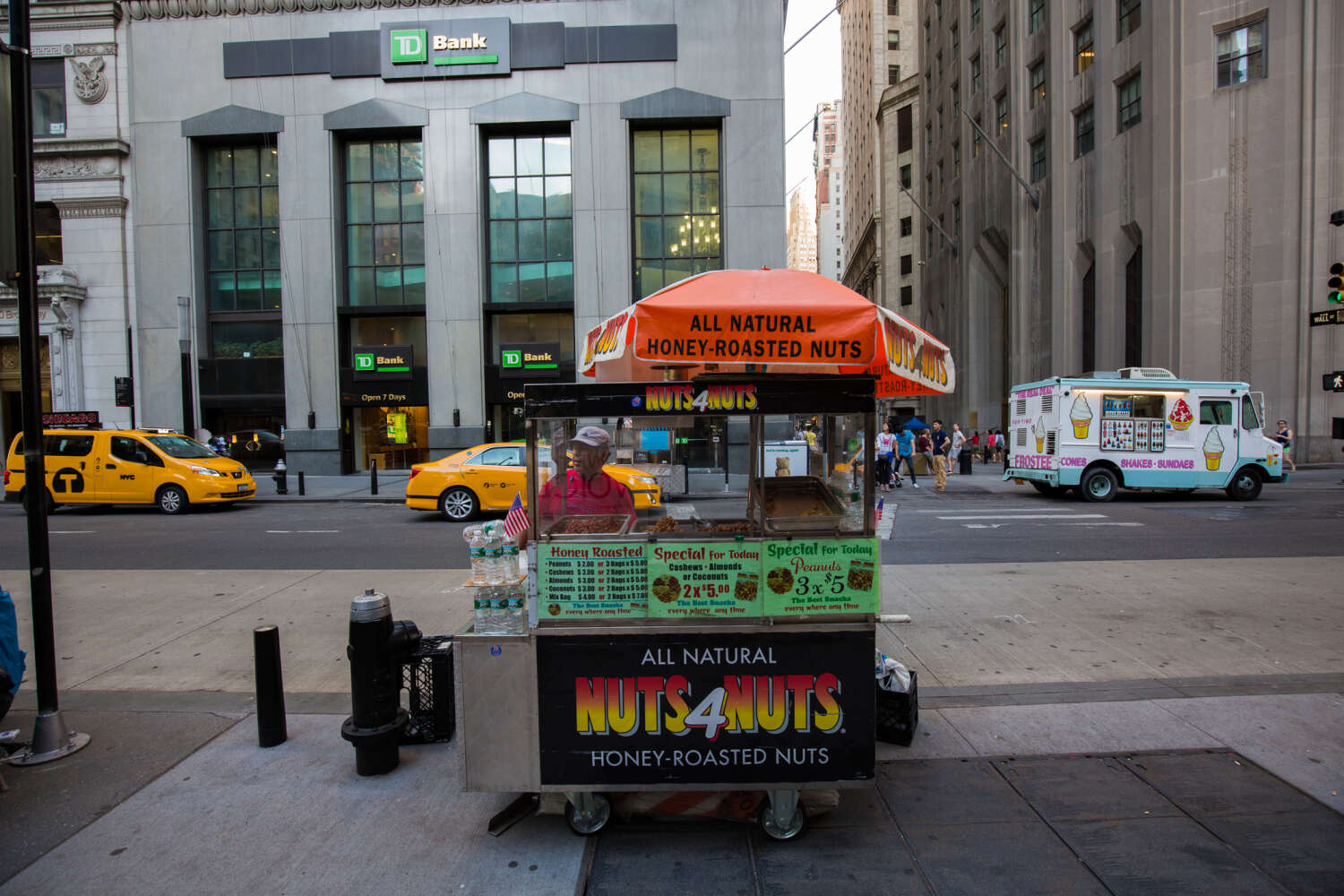 Alejandro Rad, an Argentinian vendor, changed the game in 1993 by serving a variety of nuts roasted and covered in honey. Now there are over 100 Nuts 4 Nuts carts spread across New York. They serve peanuts, cashews, almonds, and pecans. Put in a small paper bag, it is perfect on the go snack.  These nuts can even be ordered online and be given as a gift to your loved ones.

3.    Wafels and Dinges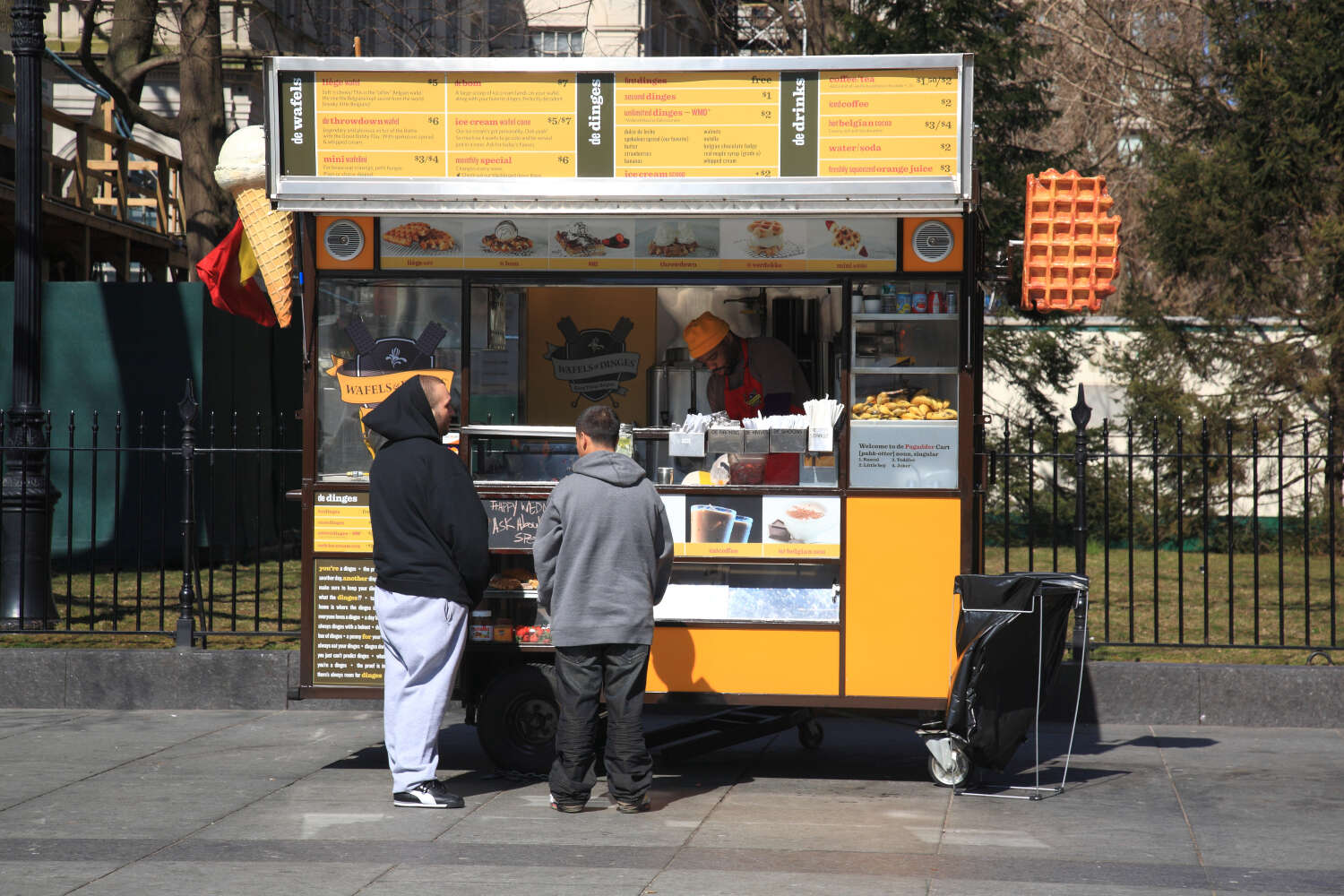 From serving sweet and savory Belgian style waffles, you can find the perfect food to satisfy your cravings. In late 2007, inventor of Wafels and Dinges, Thomas DeGeest, quits his job to make waffles. A year later, his waffles are shown on the Today Show, and he starts becoming known for a delicious feed. DeGeest began serving waffles from his yellow boxy truck and now there are multiple trucks and restaurants around New York. His fine dessert became well-known across New York and wins the NYC Vendy Awards.

4.    Ramen Burger

Combining Japanese and American cuisine, Keizo Shimamoto perfected the Ramen Burger. From trying ramen from all over California and Las Vegas to going to Japan, Shimamoto tried close to a hundred bowls of ramen trying to perfect his own. He invested time and energy into figuring out how to make the most authentic and rich ramen. The ramen burger consists of a beef patty sandwiched in two fried ramen buns topped with arugula, scallions, and a special ramen sauce that is Chef Shimoto secret recipe. When it was first introduced in Smorgasburg, an outdoor food flea market in Brooklyn, hundreds of people lined up wanting to try this peculiar food.

5.    Nathan's Famous Hot Dogs

Dubbed as the flavor of New York, since 1916, Nathans mobile food cart has been selling to generations of New Yorkers. Known for its jumbo hot dog with prices ranging from $7-$12 per meal, Nathan handles entrees from hot dogs to burgers to wings. Most notable in Coney Island, you can barely go a block without seeing it on the iconic boardwalk. Generating such a buzz and maximizing so many profits, Nathan's has been able to create franchised locations through the greater New York City area.

6.    Calexico

Bringing their hometown cuisine to New York, three brothers changed the game of Mexican food. From starting as a vendor, now it transformed into one of the best Mexican restaurants in NYC. People from different cultures and backgrounds come to indulge in New York's finest burritos, tacos, and quesadillas. Many people look forward to their lunch, waiting for the chipotle pulled pork, the medium-hot salsa verde, or one of their specials, carne asada, a well cooked, spiced piece of meat cut into chunks and piled into overstuffed burritos or soft-corn-tortilla tacos, properly garnished with cabbage, cilantro, and onion.

7.    Chicken/Lamb Over Rice

As Egyptian and South Asian immigrants were coming to New York City in the 90s, Halal Carts started appearing at the corner of streets. In the present day, there are Halal Carts all over the five boroughs, serving everyone's favorite chicken over rice, lamb over rice, or even combo. This dish contains chopped chicken, lamb, or both over yellow rice with different sides, doused in flavorful white and spicy hot sauce, ranging in price from $5-$7. Some well-known carts, are The Halal Guys, King of Falafel, and Rafiqi's. These carts have people waiting on the line for morning meals starting at 10 am until late night meals at 3 am.

8.    Dirty Hot Dog

The name comes from the hot dogs being soaked in boiling seasoned water and then being put on a bun, where it then absorbs the water. When the vendor is ready to serve the hot dogs, after it has been bathing in the boiling hot water, it gives a "dirty" appearance due to the foamy grey color the water has turned from the seasoning. Might not be the most appealing name, but the Dirty Hot Dog is a New York City classic street style food. Ranging from different sizes and styles, there is an endless amount of toppings and sauces that enrich and bring flavors to any hot dog. Locals are always grabbing a Hot Dog for an on the go bite in between their busy work and school schedule. Whereas tourists are trying the hype of a delicious food in between experiencing the great wonders of New York.

9.    Mr.Softee Ice Cream

Established in 1956, Mr.Softee is the largest seller of ice cream trucks in the United States. With over 600 trucks, 350 franchised dealers it is no wonder they are present in 50 states. They serve numerous ice cream flavors along with various shakes. Famous for its iconic ice cream jingle, it can be heard near parks and residential areas throughout the summer. With multiple trucks in New York City at all times, along with physical stores, be on the lookout for a Mr.Softee Ice Cream Truck near you.

10.    King Souvlaki

Located in the heart of Astoria, the King truck can be seen from blocks away with its billowing smoke covering up the 31st street. Nicknamed Greek on the street, the King Souvlaki truck uses imported greek oregano, extra virgin greek olive oil, and greek love. Their iconic painted trucks promote delicious food and a Greek heritage. Famous for its greek gyros, they sell delicious seasoned lamb sliced thin with lettuce, tomato, onion, and their homemade tzatziki sauce and complimentary fresh cut fries. Consumers of the meal have nothing but rave reviews. If you are ever in the greater Astoria area, be sure to check it out.

All of these food trucks/vendors do not even account for the vast majority of restaurants in the city. The number of restaurants in the city are so great that the food truck and vendors have a hard time competing, but for the city that never sleeps and the New Yorkers who run on a New York minute, these food trucks and street vendors have become the savior, the spider-man, the hero to all locals alike. There is no doubt that without these wonderful people who work these unfavorable jobs, New York City would not be New York City.