There are ordinary holidays that everyone is used to. These are New Years, Halloween, Easter and other dates, on which almost the same thing happens in almost every country in the world. But there are also unique festivals, which are held in only one place and which cannot be confused with anything else. We will talk about such festivals and holidays today.
Mardi Gras, USA
Mardi Gras in the Western world is analogous to Shrove Tuesday. It's a winter religious holiday, which is quite casual in most places. But there is one place where Mardi Gras turns into a daring carnival, making noise in the streets for two weeks.
In the American New Orleans, Mardi Gras was turned into an unforgettably bright action. During two weeks, costume parades are held, platforms with original installations roll down the streets, people dance, sing and enjoy life in every possible way. The holiday reaches its apogee by the end of the second week. That's when the Bacchus Parade, the brightest parade of the festival, is held, where each platform symbolizes some kind of human vice. Cards, booze, sex - who says it's bad?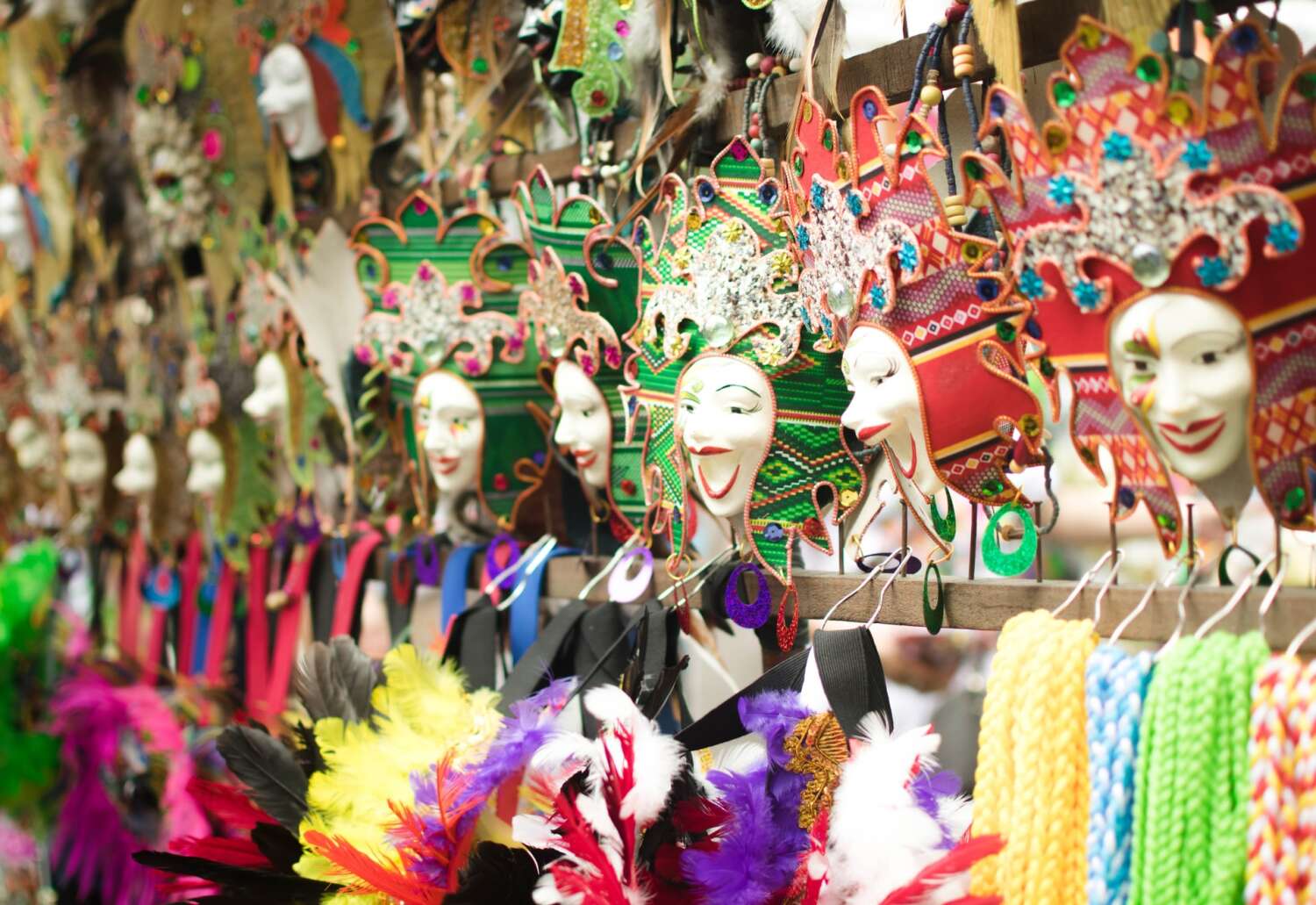 Keep in mind that the best places to watch parades on the main streets of the city need to be occupied in the morning. The main processions take place along Charles Avenue and in the Garden District.
Carnival in Rio, Brazil
Who hasn't heard of Rio Carnival? Dancers in bright skimpy costumes, parades of many thousands of people, samba, samba and samba again. And all this is under the guidance of the wise and cheerful King Momo, who rules the city during the carnival.
Carnival in Rio is held for five days - just before the beginning of Lent. The idea is to let people blow off some steam before starting long abstinence. And people blow it off in full. Platforms compete among themselves for the title of the craziest ones, costumes - for the skimpiest ones, dances - for the most incendiary.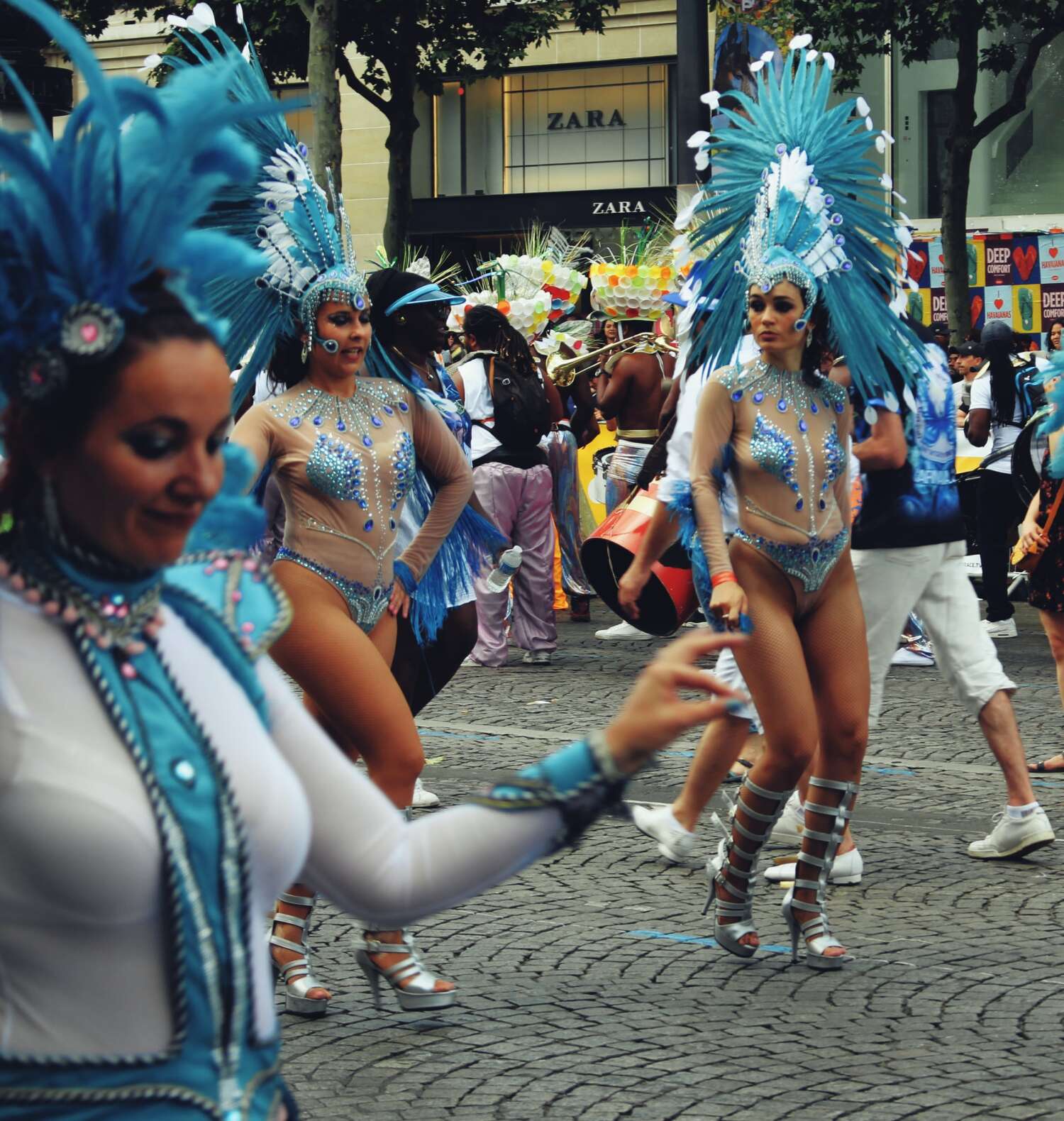 During the carnival, the fun is overwhelming, and pickpocketing also increases in the crowd. Be on your guard and keep an eye on your belongings in crowded places.
Day of the Dead, Mexico
Mexicans are a very lively people who have managed to turn even such a gloomy occasion as death into a holiday. Every year at the beginning of November throughout Mexico, the living commemorate the dead with such fervor that the latter would definitely get up and join in the fun if they could.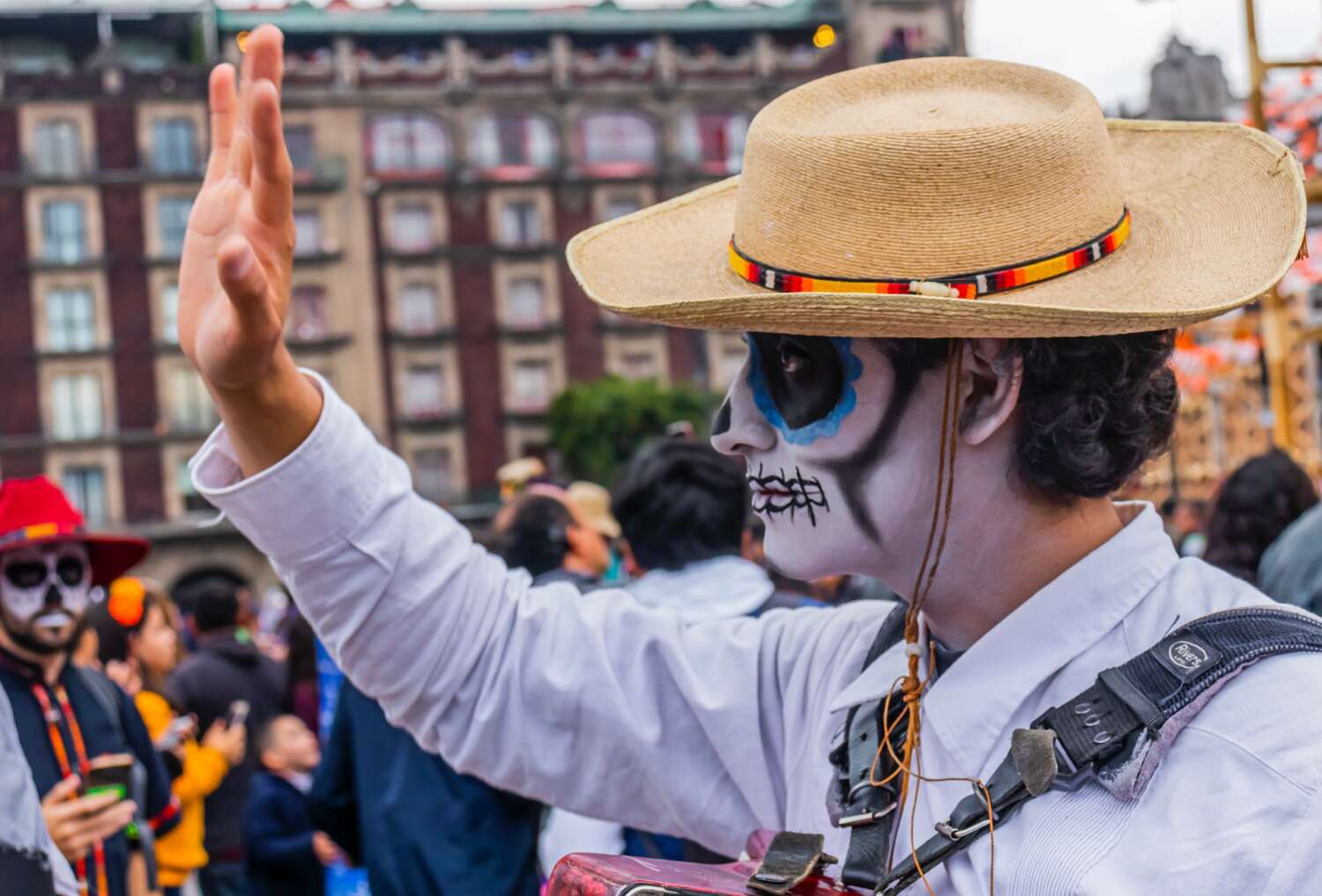 During the holiday, cemeteries are decorated with flowers and candles, and picnics are arranged there. No, this is not at all like a sad commemoration, it is rather a fun family dinner, only some family members are already in another world. The second day of the holiday is all about dances, music, torches, lanterns and crowded processions, during which people draw skulls on their faces. The traditional treat for the Day of the Dead is sugar skulls and other sweets in the form of skeletons and bones.
Matsuri, Japan
Confirmation that the Japanese are great entertainers can be found at the Shinto Kanamara Matsuri. Its name translates as "steel phallus" and is truly a celebration of the phallus. That is, of fertility, of course.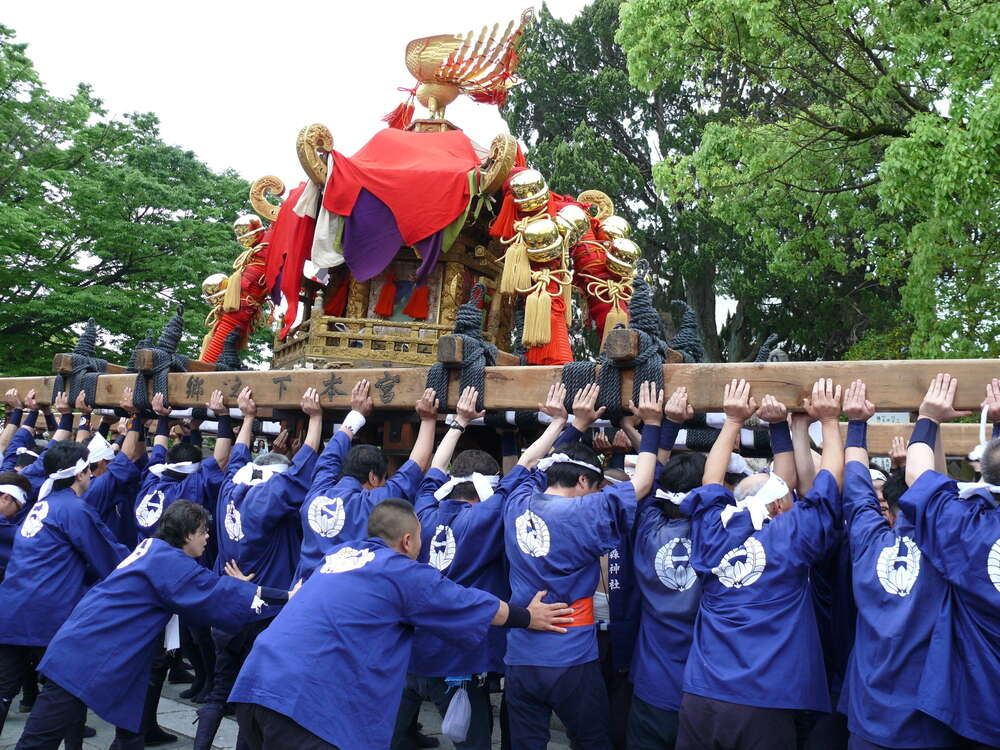 The celebration begins at the temple funded by prostitutes in the city of Kawasaki. For seven days, phallus-shaped balloons fly in the streets, phallus-shaped toys, sweets, souvenirs and jewelry are sold. It all ends with a parade, during which you can see huge, multi-colored, inflatable, manlike... well, you know what exactly.
La Tomatina, Spain
If you have long dreamed of throwing an overripe tomato at a stranger, and so that you won't be punished for it, then you definitely need to visit Spain for La Tomatina. During this holiday, the streets resemble a slaughter. People flounder ankle-deep in a thick red liquid, but instead of death moans, there is a cheerful laugh.
La Tomatina is held in Buñol, Valencia, in the last week of August. The tomato massacre lasts only one hour, but this time is enough to get a lot of pleasure. The "shells" for the battle are delivered by trucks, and the tradition itself goes back over 75 years.
Throwing tomatoes during La Tomatina is necessary in compliance with safety measures - after crushing the tomato in your hand. And make sure to put on clothes for the battle, which you will not mind throwing away later.
Burning Man, USA
Celebrating Burning Man in Nevada is the dream of many creative people. It's hard to imagine a brighter, more unusual, unpredictable, free festival of self-expression.
The main idea of ​​Burning Man is that every visitor can do whatever their imagination tells them. Festival guests dress up in crazy homemade costumes, build huge fantastic installations, dance dizzying dances, and perform music. In general, they do whatever their creative soul desires. The festival takes place in the middle of the desert, so there is more than enough space for its participants. At the end, creations are burned, hence the name.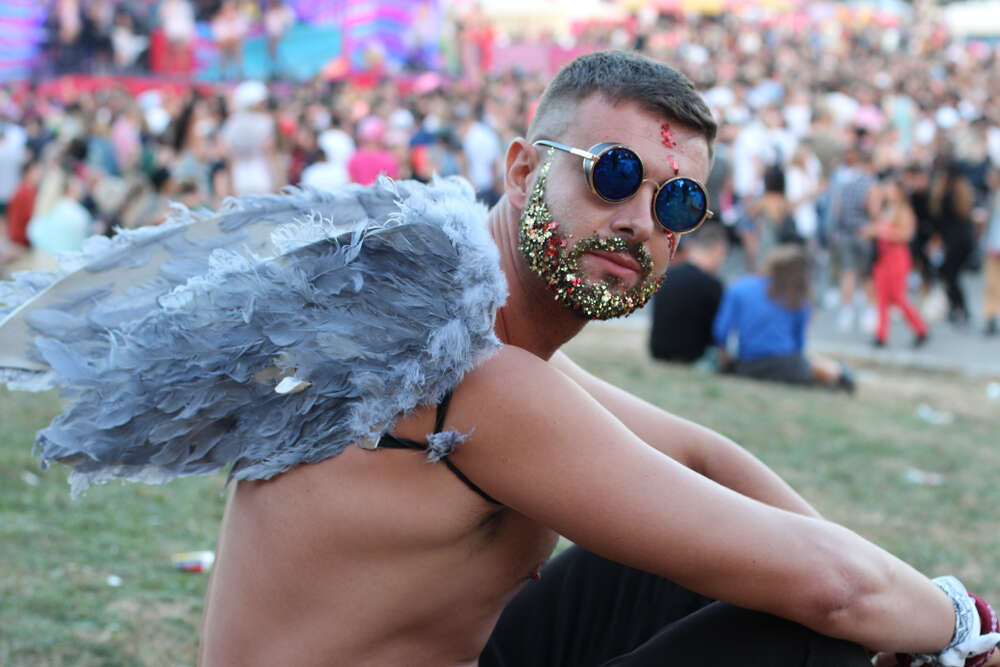 When going to Burning man, keep in mind that you will have to provide yourself with accommodation and meals. The organizers are concerned with the show program and safety, the rest is on the conscience of the participants.
Diwali, India
Diwali, or Deepavali, is a celebration of the victory of light over darkness. It is celebrated not only in India, but also wherever there are Indian towns and communities.
On Diwali, candles and lanterns are lit, mandalas of colorful rice are laid on the ground, houses and shops are decorated with garlands of flowers. But before you see this holiday, you will hear it. The amount of fireworks and firecrackers detonated in honor of Diwali can be compared to the amount of gunpowder used for a good battle. The smoke is like a rocker, and you will hear the crackling in your ears for a couple of days.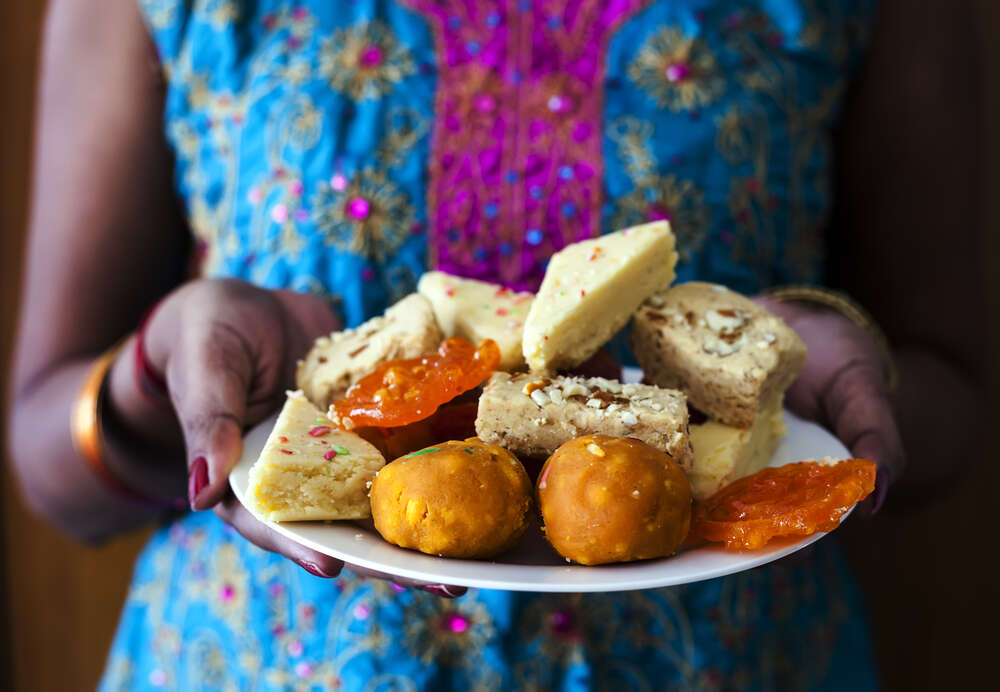 If during Diwali you find yourself in India, then keep in mind that you can sleep on the night of the holiday only in a room with very good soundproofing. Or with very good earplugs.
Oktoberfest, Germany
Oktoberfest has already become a global brand, but it is celebrated most vividly in its homeland - in Germany. It is here that you can taste the most delicious beer, the most authentic Bavarian sausages and other German dishes. And also dance to German music or even, after a few glasses of foamy drink, sing German songs.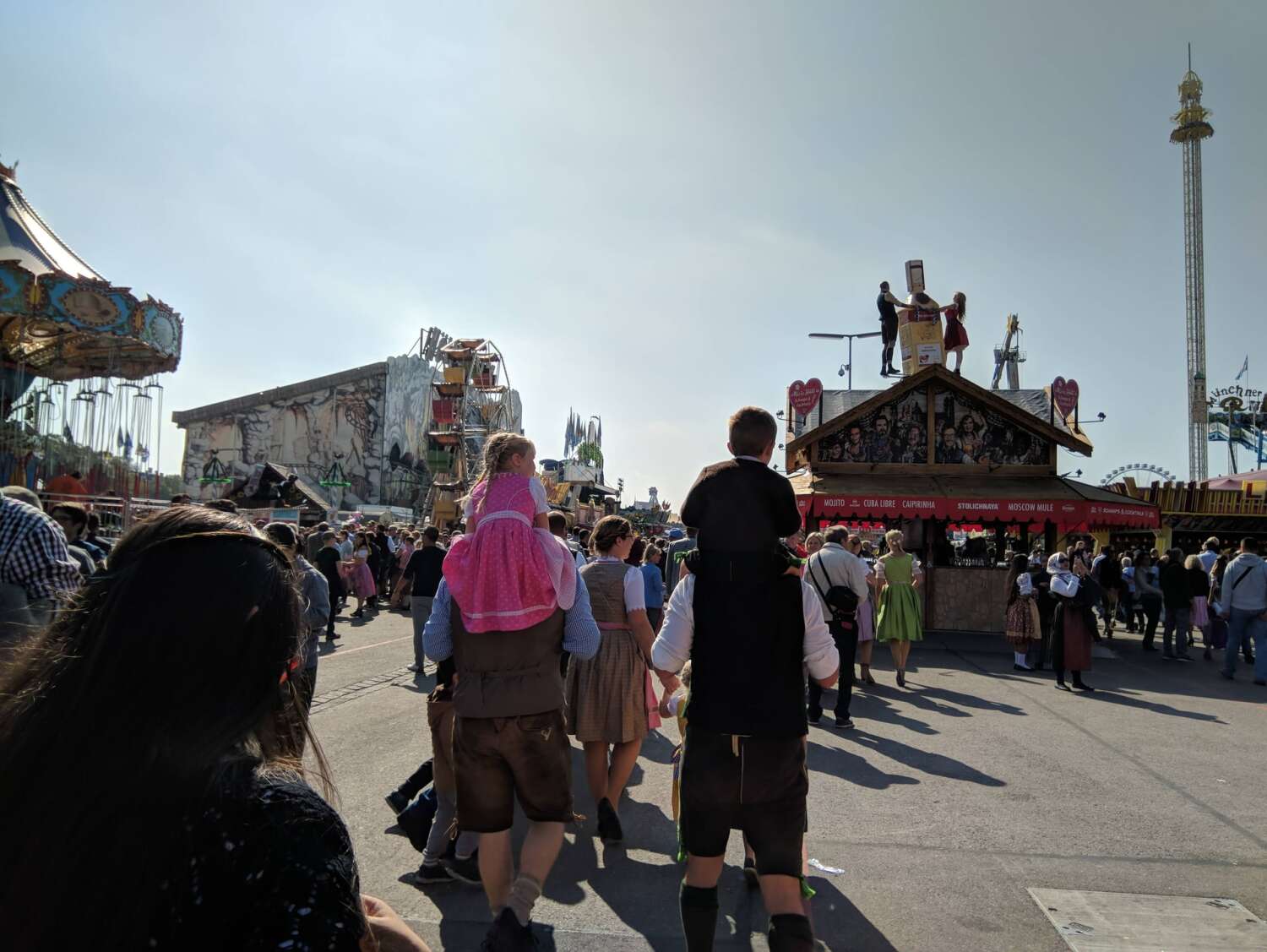 The capital of Oktoberfest is Munich. But all 16 days of the beer festival, you can move around Germany and join the fun in every city. It's a kind of pub-crawling nationwide. The main thing is to stock up on hangover pills and do not break the laws.
Carnival of Venice, Italy
Carnival is not just a festival, it is a symbol of Venice. Local residents and guests of the city begin to prepare for it a few months in advance. They sew frilly costumes and masks, come up with new images and send out invitations to private parties. You should not bother with all these nuances, but just go out into the streets to have fun.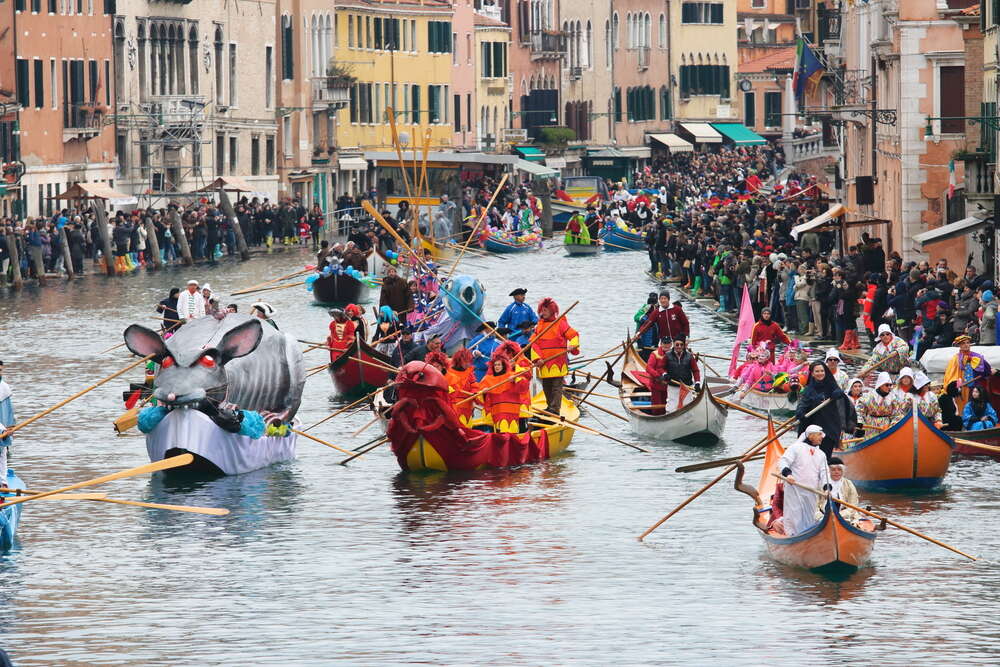 The Venice Carnival starts at the end of February and lasts for a week. As usual, the last days are the brightest and most eventful. What people like most about what is going on is anonymity. Nobody can see your face under the mask, so you can do anything you want. Within reasonable limits, of course.
Holi, India
Here is another festival that is gradually spreading around the world. Holi is originally a celebration of the victory of good over evil, which takes place in late February or early March. However, it is known not for the sacred meaning, but for the colors.
The most famous Holi tradition is to throw dry paints at each other. You shouldn't go out on this day wearing something that you are afraid to get dirty. It's better to put on what you don't care about and join in the fun. In the evening on Holi, torchlight processions and ritual burning of effigies are held.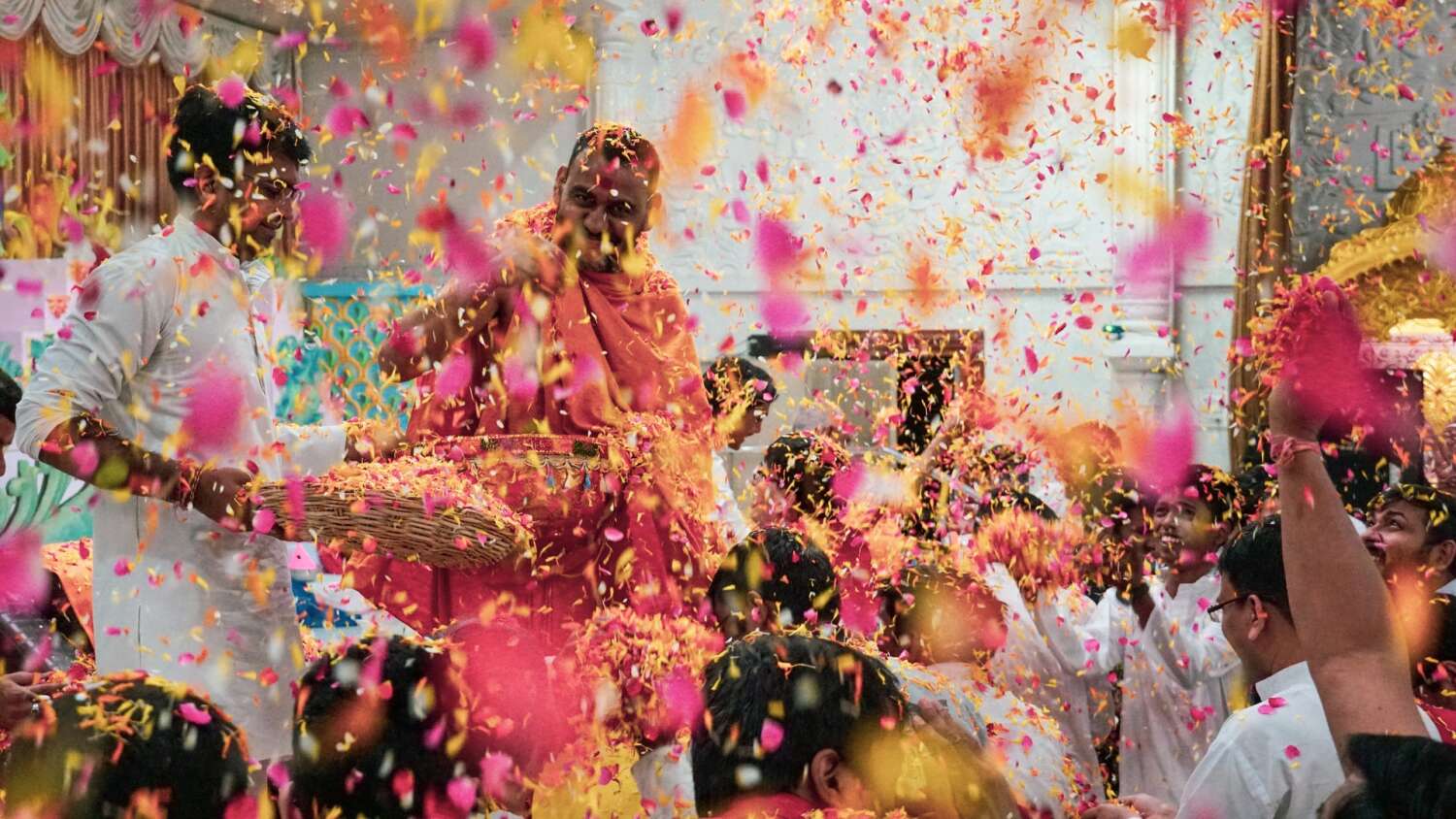 Each of these festivals is an ode to fun, a hymn to human happiness and just an unforgettable sight that is worth seeing with your own eyes at least once in a lifetime. If there is no such opportunity yet, arrange a holiday for yourself. Declare yourself the king or queen of your own carnival and have a lot of fun.