Cappadocia ... Try this word by ear. It contains the hardness of monolithic rocks and the softness of volcanic tuff, the roundness of rocky openings and the vastness of unearthly landscapes. Tourists call this region another planet, geologists - the result of volcanic activity and erosion.
Where is Cappadocia
Cappadocia is a region in Central Turkey where you can come on purpose, or you can combine it with a sea holiday in one of the Turkish resorts.
How to get to Cappadocia
First, you need to fly to Istanbul. Then transfer by plane to Kayseri or Nevsehir. Flight takes about an hour and a half. And from there, the town of Göreme, which is the tourist capital of Cappadocia, can be reached by bus or a rented car. Kayseri is the main airport in the region, and planes fly here more often, and it takes about an hour to get to Göreme. From Nevsehir, it takes about 40 minutes.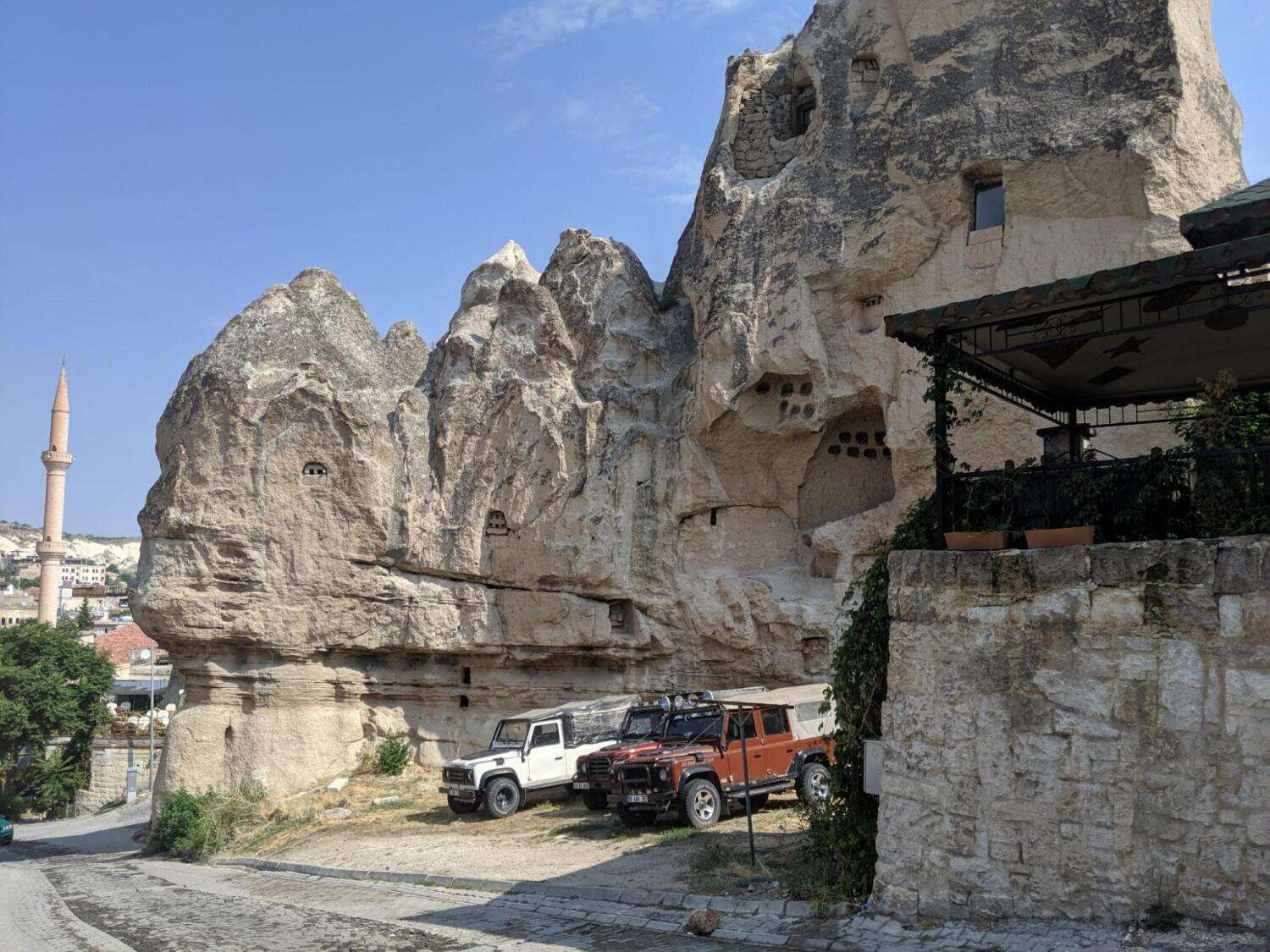 Booking a ticket with a stopover at home in order to stroll around Istanbul a day or two, or buying a local flight separately from the international one - the decision is yours, basing on the cost of the tickets. But pay attention to which Istanbul airport you fly to - there are two of them in the city: New Istanbul Airport (IST) and Sabiha Gokcen Airport (SAW).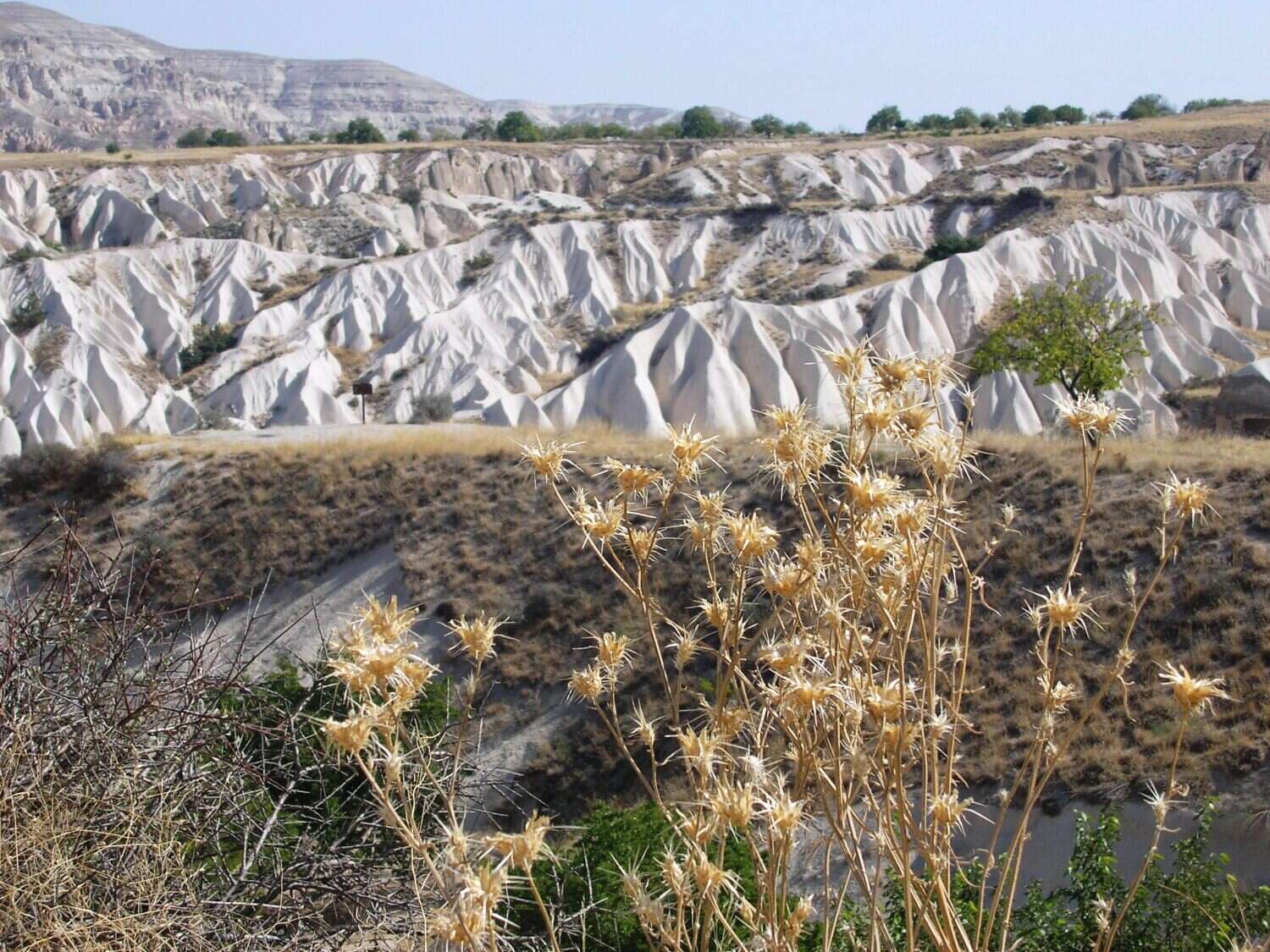 You can not fly to Kayseri, but immediately go by bus to Göreme. From Istanbul, it will take about 10 hours. And from Ankara, if you arrive in the capital, you can take a bus to the bus station in Göreme for four hours.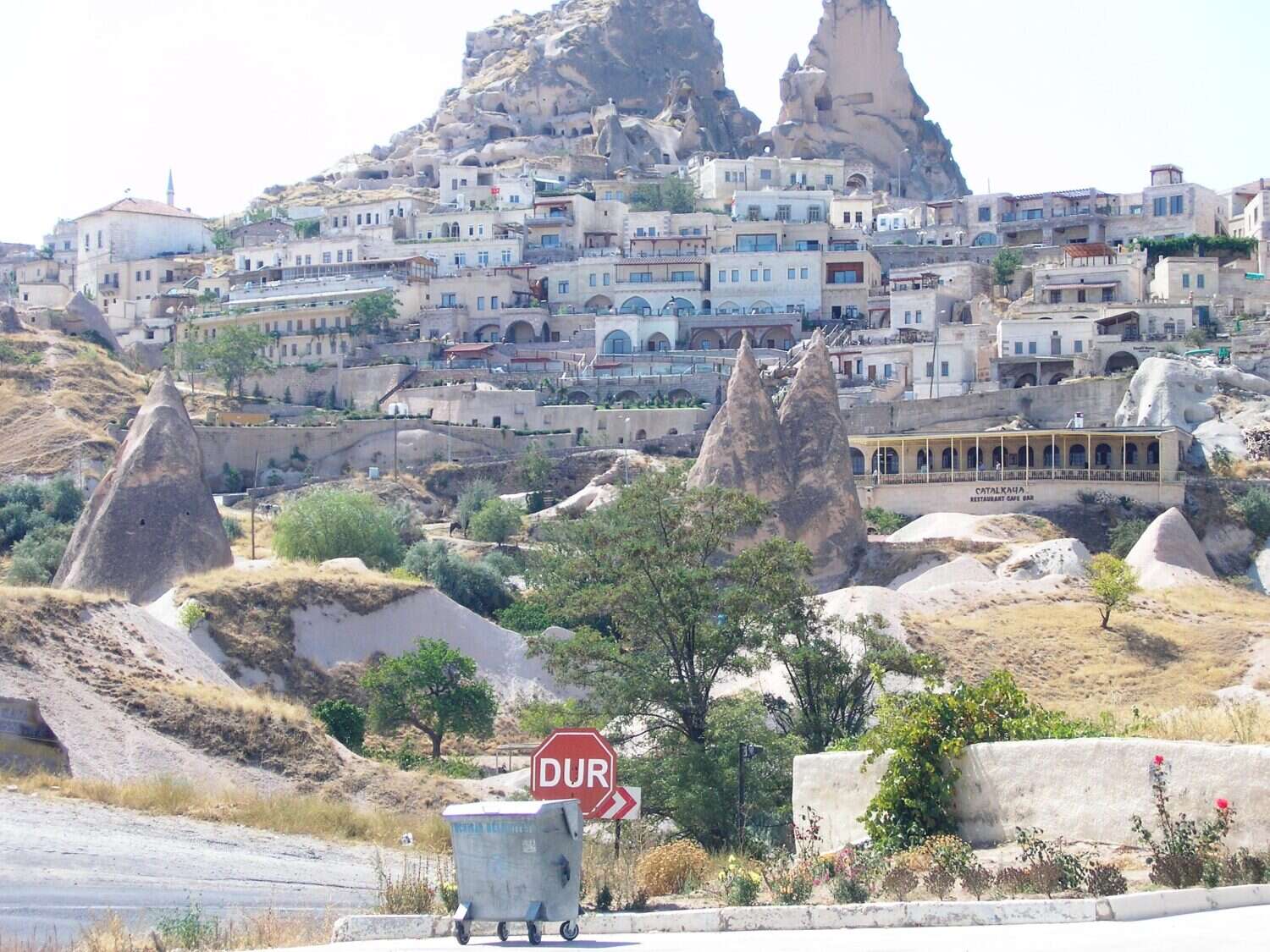 If you relax in one of the Turkish resorts and want to change the situation for a couple of days - there are also several options: by domestic flight or by bus.    
What to do in Cappadocia
Walking, flying, wondering and admiring. Plan a trip to Cappadocia for at least two days. The more the better.
There is enough space, where tourists can run wild: you can go down to the underground cities and climb into rock monasteries, walk along the valleys among outlandish mushrooms and climb the Mount Erciyes, view millennial frescoes and learn pottery. And for completeness of sensations - fly in a balloon to see all the beauty of this region from above.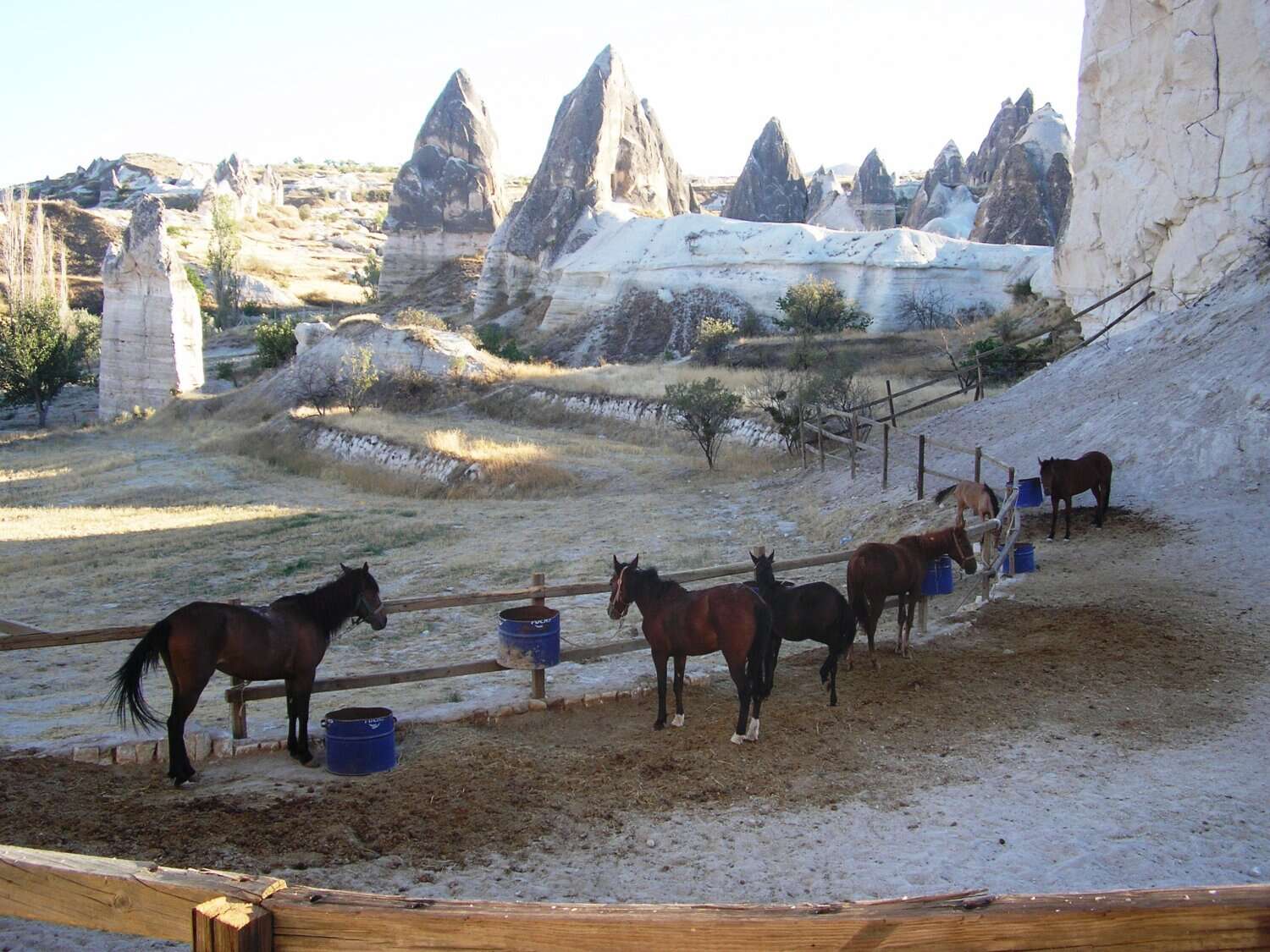 There are several travel options in Cappadocia. You can book a tour or rent a car. You can move between the towns and villages of Cappadocia and its attractions on dolmushi (Turkish minibuses) or on foot. The distances between many villages are small, and it takes half an hour or an hour to get to various outlandish places.
Starting a trip to Cappadocia is better with Göreme. You can spend the night here. There are about two hundred hotels in the city you can choose from. Moreover, you can get a room not only in a traditional hotel with a terrace, but also in a cave. Have you ever lived in a volcanic cave that has a bed, a hot shower and everything you need to relax?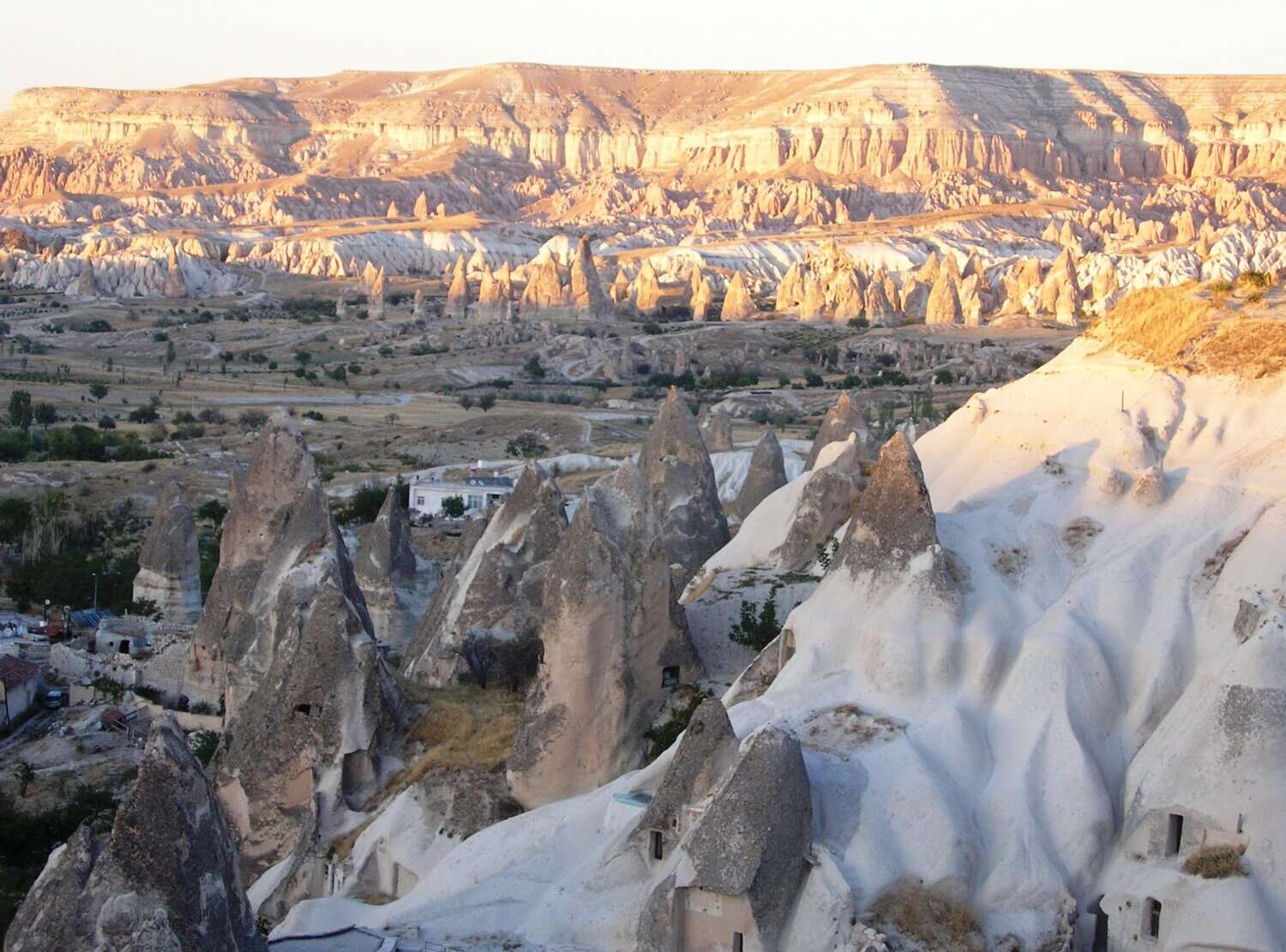 In order to dive into the history of this region back for ten сenturies, go to the Göreme Open Air Museum, which is 15 minutes on foot from Göreme. Entrance to the Museum is paid - 20TL (€ 3,2). The ticket must be kept, as it gives the right to go to the Buckle Church, one of the oldest rock churches. And there are several dozen of them in the complex, but not all are open to visitors. There is also a rocky convent.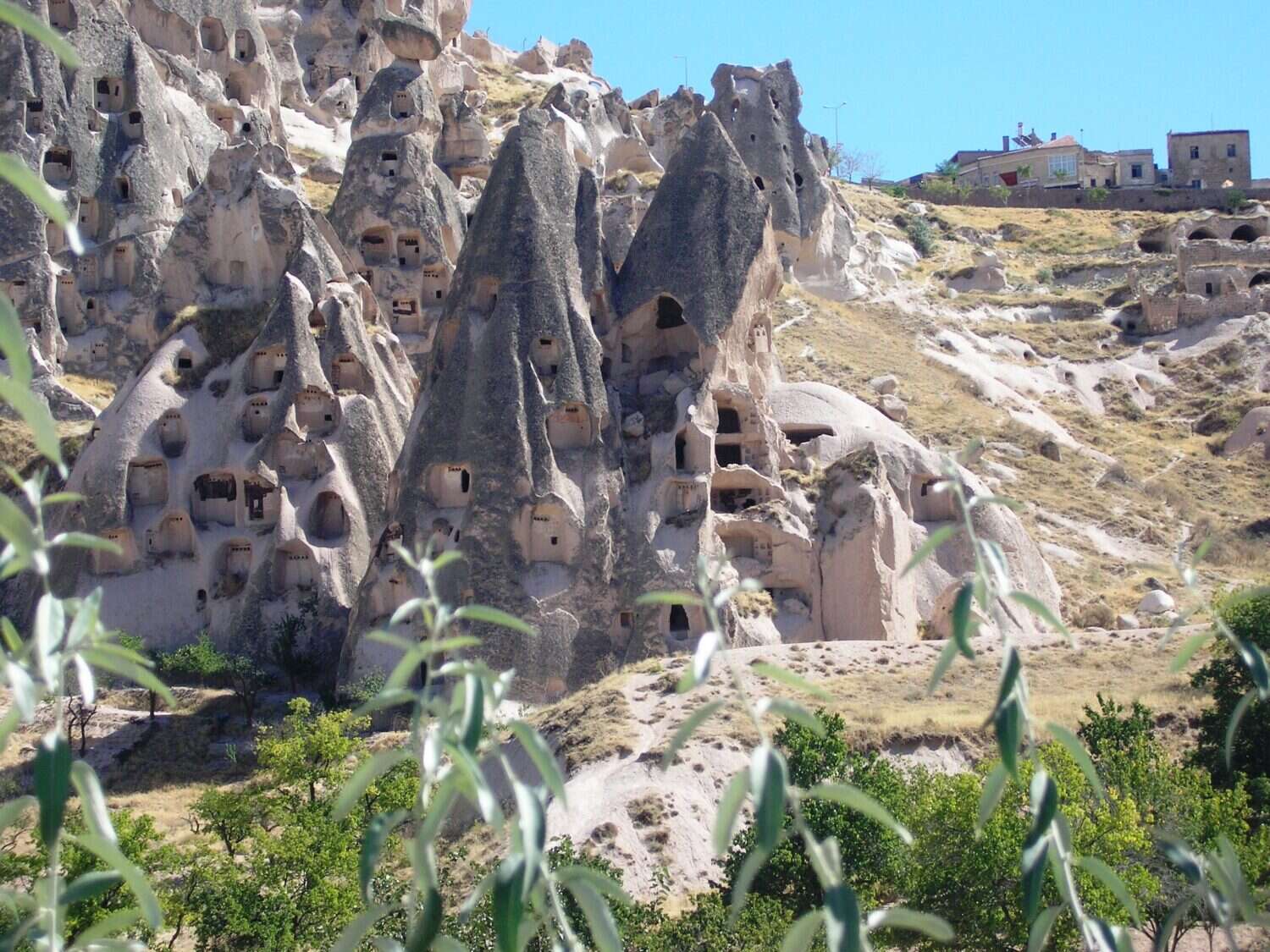 Cappadocia has many underground cities. The most famous of them are Derinkuyu and Kaymakli. Derinkuyu is the deepest one, its 8 levels go underground 60 meters. There might be more tiers, which are not yet investigated. In ancient times, up to 20 thousand people could take refuge in this city.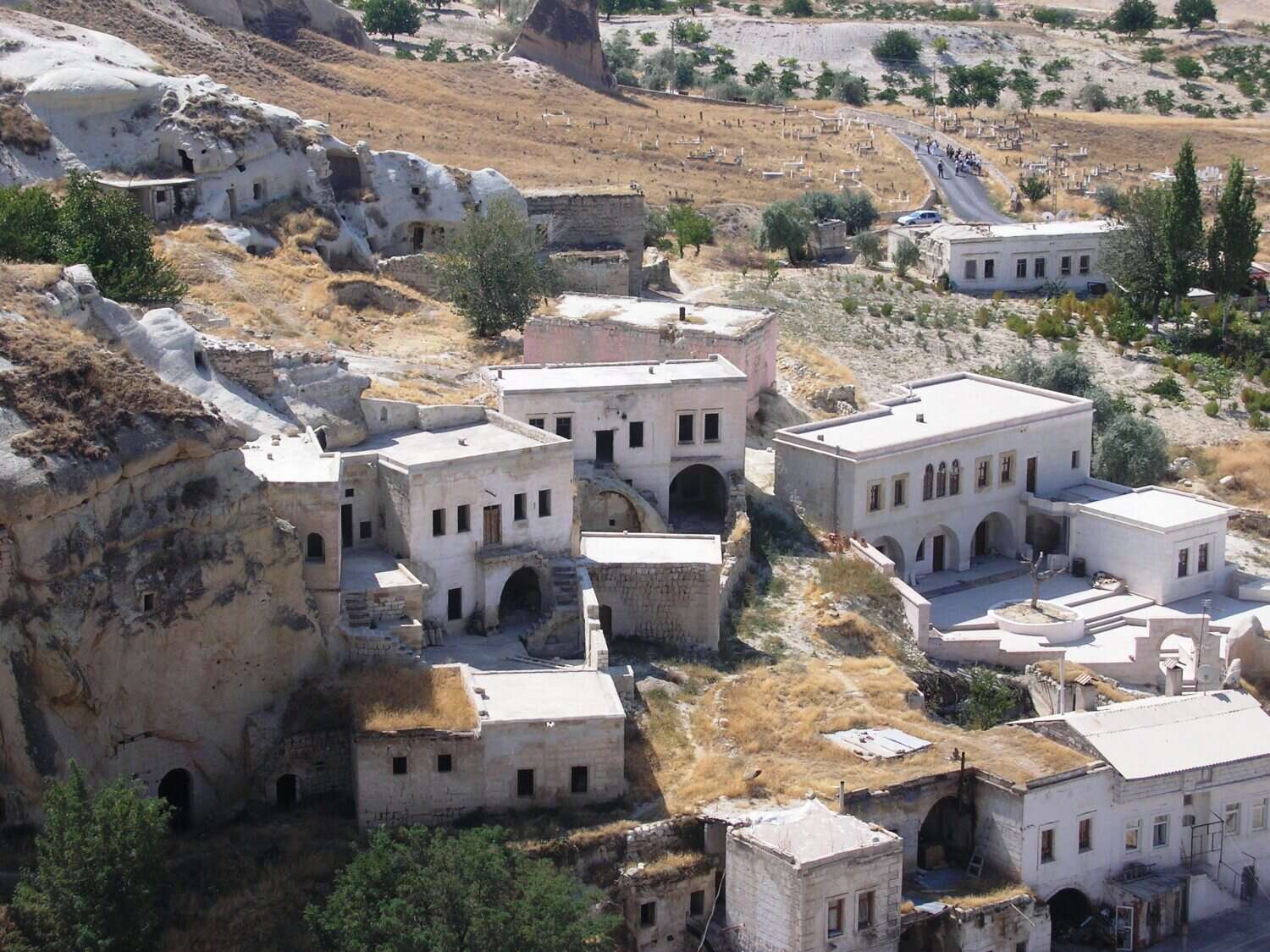 Uchisar is four kilometers from Göreme. Imagine a rock with the height of a 20-story building, pierced by tunnels and caves. In ancient times, this stone fortress protected local residents from enemies. Nowadays, it's possible to climb to its top. The view from there is amazing.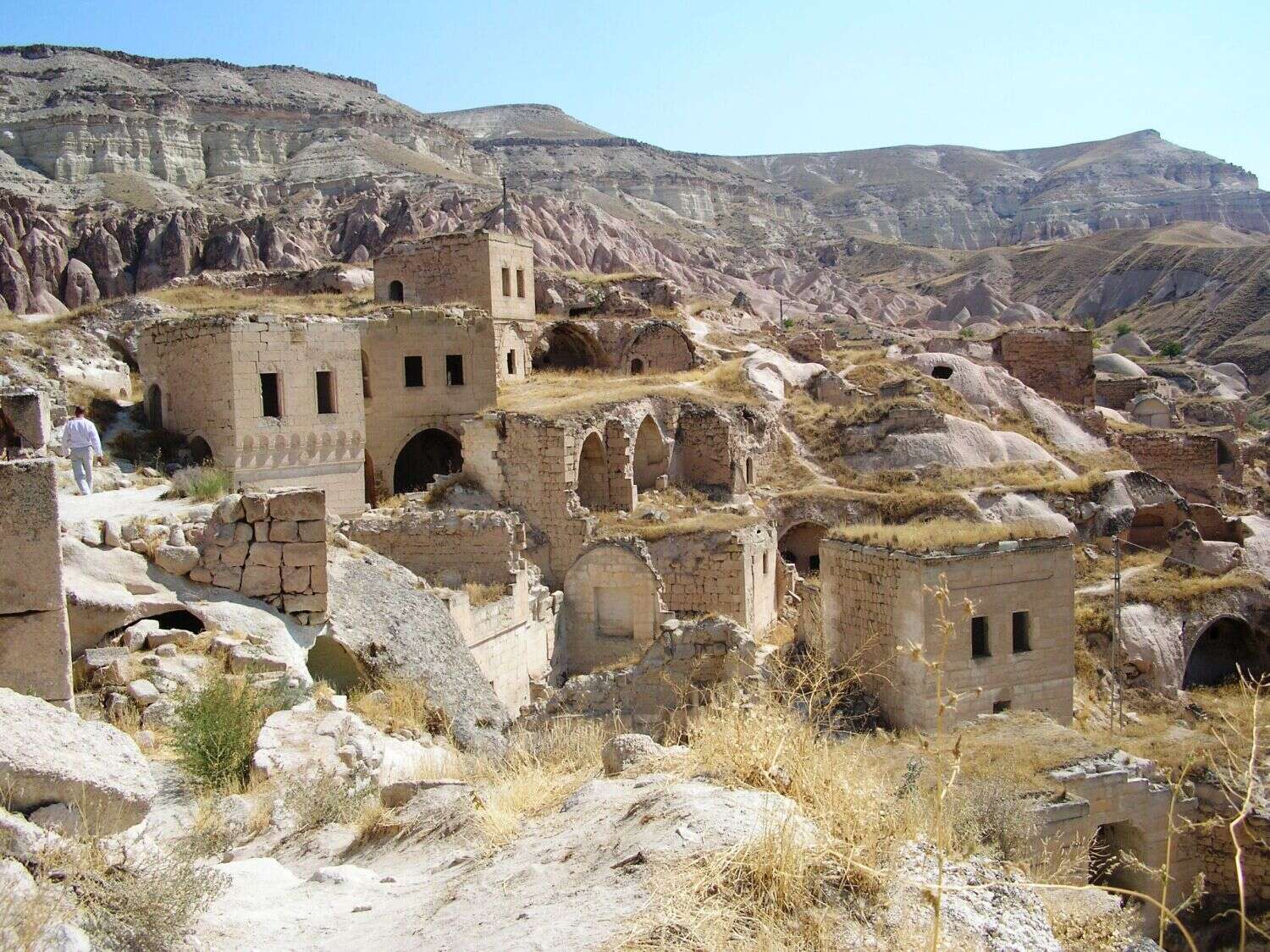 In the cave city of Chavushin, only the wind and wandering tourists reside. After the frequent collapses in the rock, cavemen had to move to more suitable houses in the fifties of the last century. And today's tourists should be very careful, as in this former multi-apartment rock, you can fall through or fall apart. In the vicinity of Chavushin, there are several ancient churches and monasteries carved in the rock, with frescoes that are more than a thousand years old.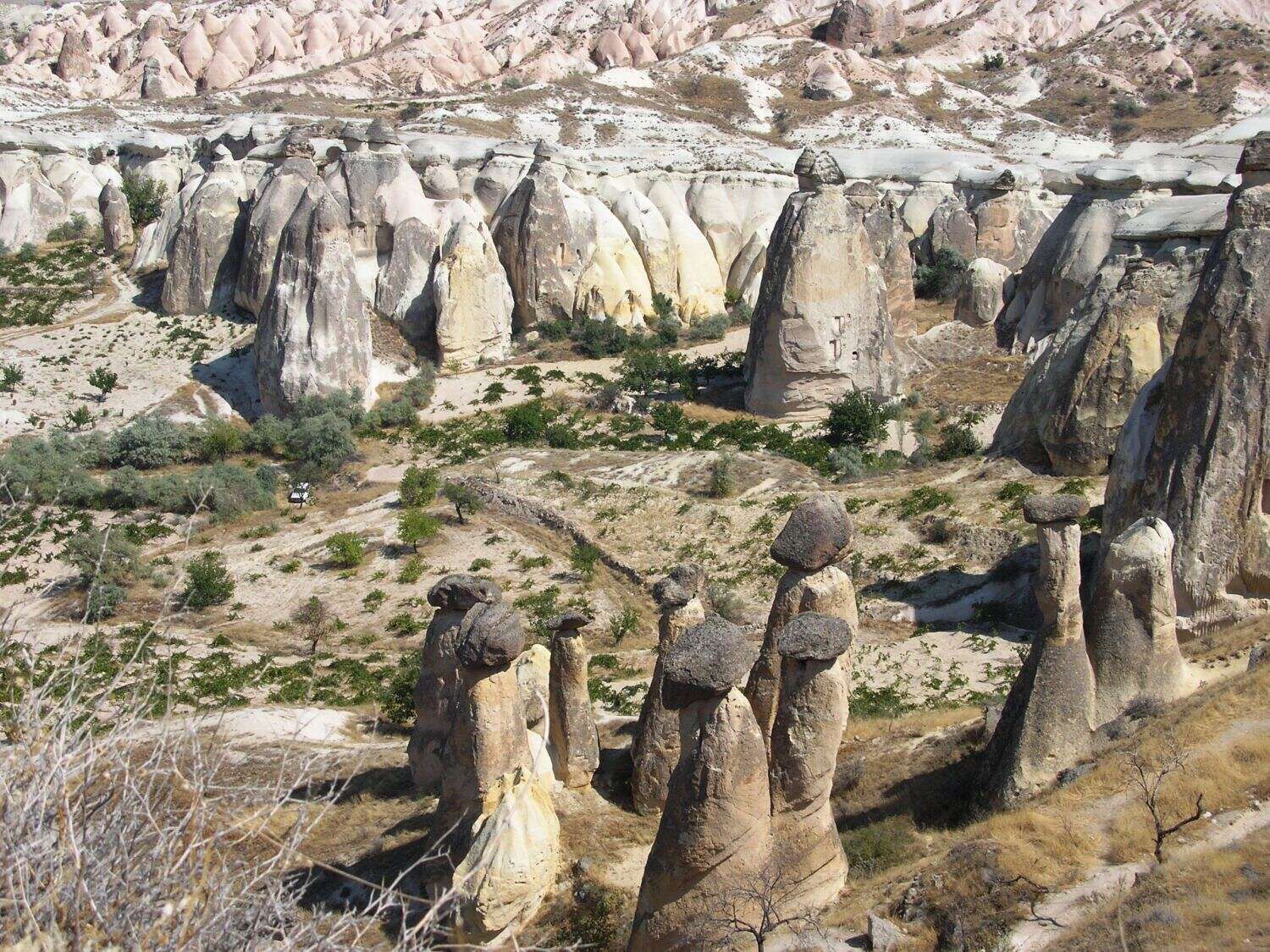 Not far from Göreme, there is the Love Valley between Uchisar and Chavushin. Do not be embarrassed to see a lot of 20-30 meter phallic stone pillars. These are all the tricks of Nature. If you are looking for a road on the map, see the name Baglidere Valley.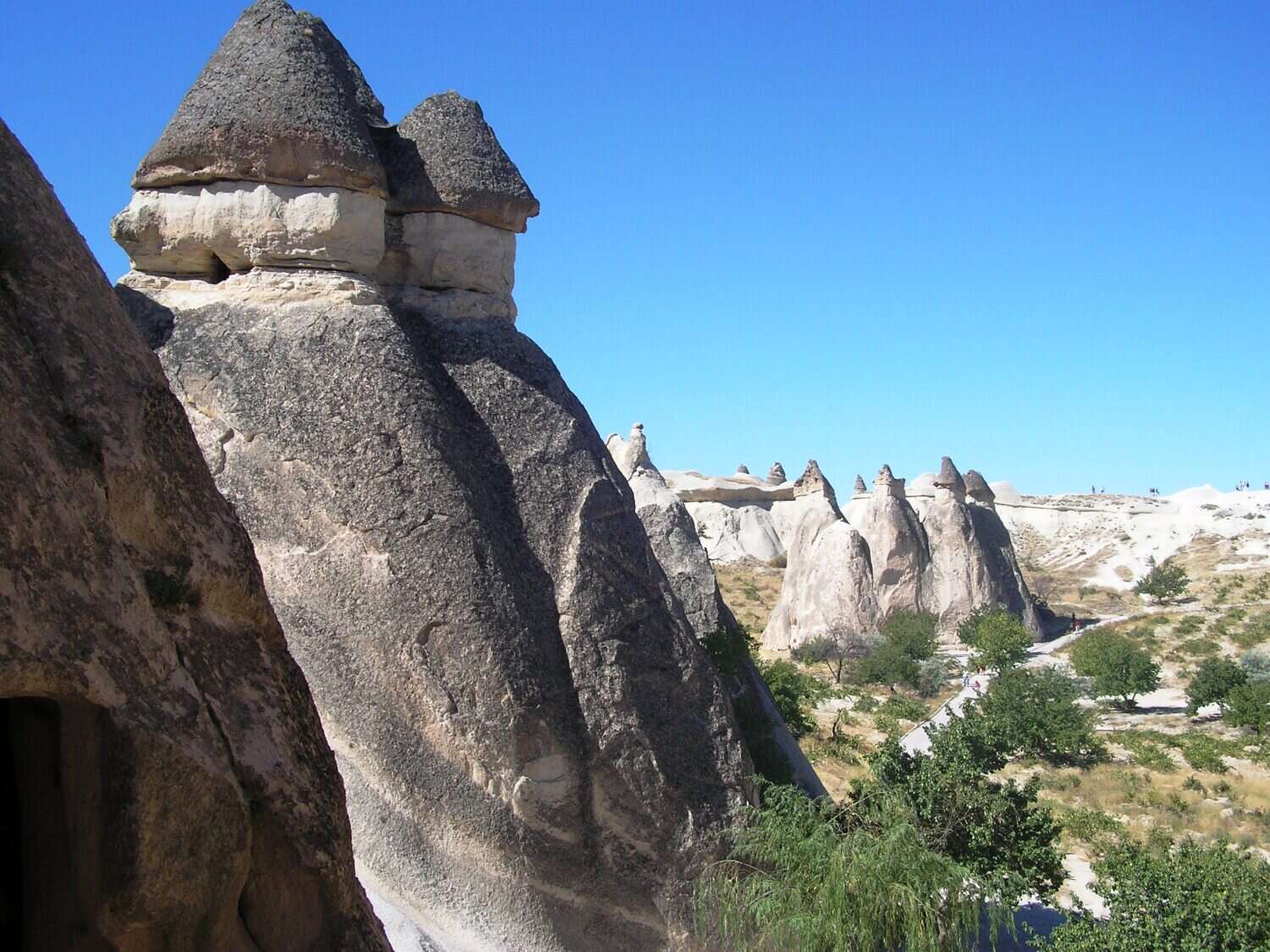 Another interesting valley is Pashabag (Paşabag), located 2.5 km from Chavushin. Buses come here, and there are always a lot of tourists. Everyone wants to see the three-headed mushrooms. Here, even the police station is located in a mushroom place.
Well, if mushrooms are not enough for you, go to the Dervent Valley. You'll see camels, and birds, and crocodiles. Everything is up to your imagination.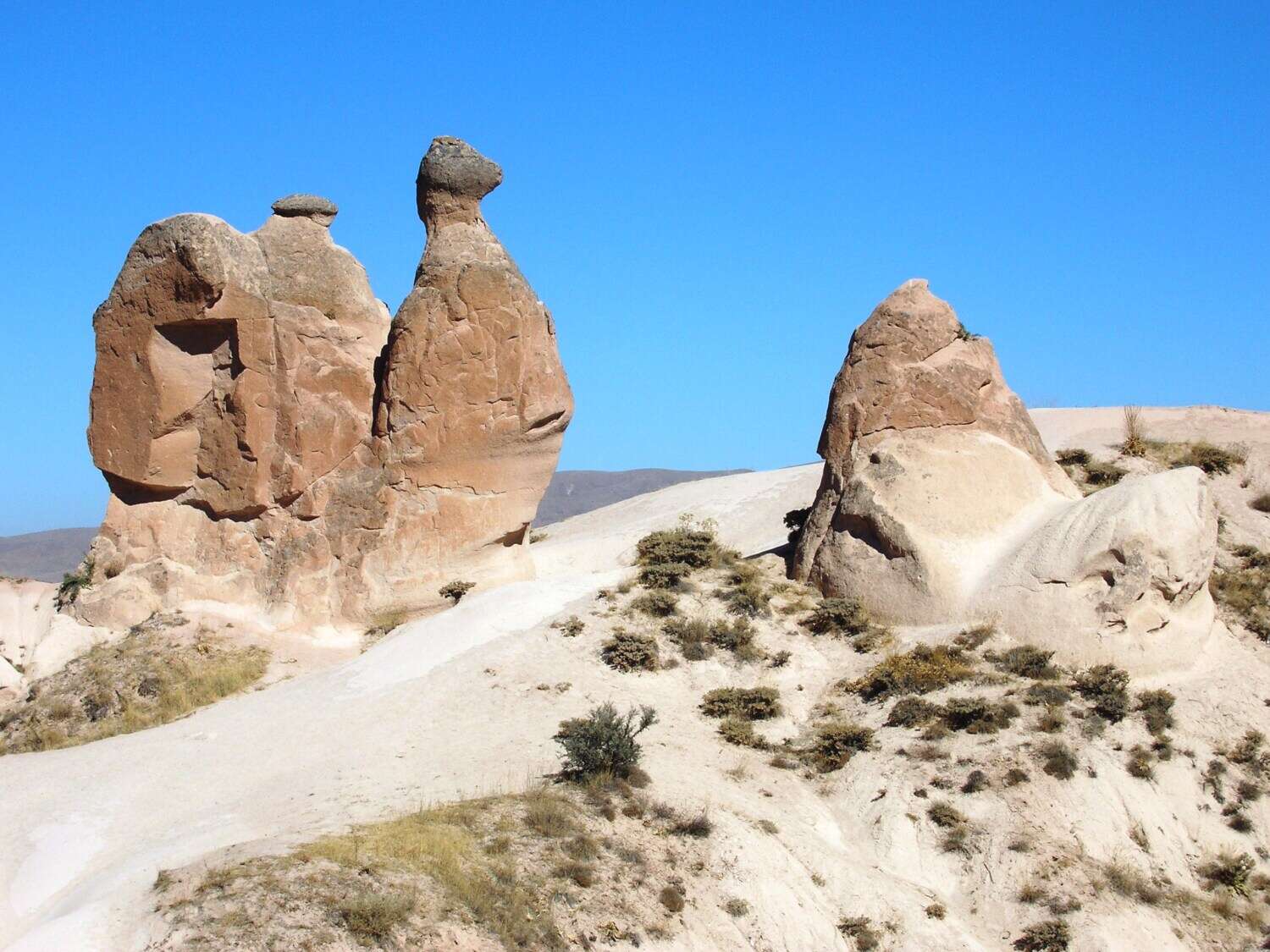 Amateur potters who want to learn from the masters how to make traditional Turkish ceramics should go to the city of Avanos. It is located on the banks of Kizilirmak, the longest river in Turkey. Since ancient times, there have been many pottery workshops in this city, and red clay has been mined here, on the banks of the river.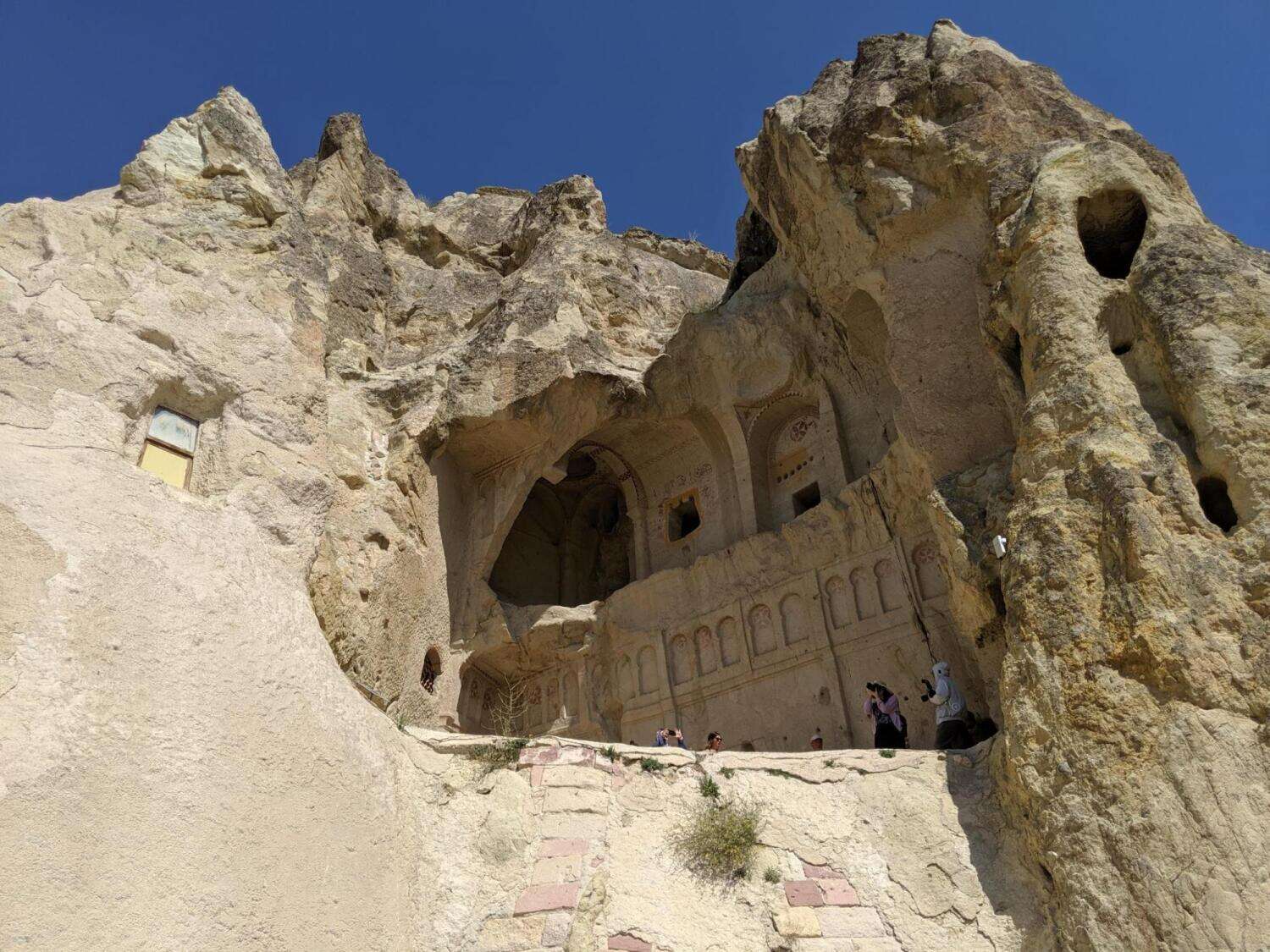 And not far from Avanos, in the area of the rocks of the Peri Bacalari Valley (Fireplaces of the Fairies), the underground Museum of Cappadocia should be opened by the end of 2019. Carved from volcanic tuff with a roof covered with endemic plants, this museum, according to its creators, will be the first in the world and the only one of its kind. It will house archaeological, ethnographic, thematic exhibitions. 
How to fly in a hot-air balloon in Cappadocia: rules and prices
To rise in a balloon above the Earth and see the dawn in Cappadocia from heaven - this is the reason people come here. And to take amazing pre-wedding photos and videos as well.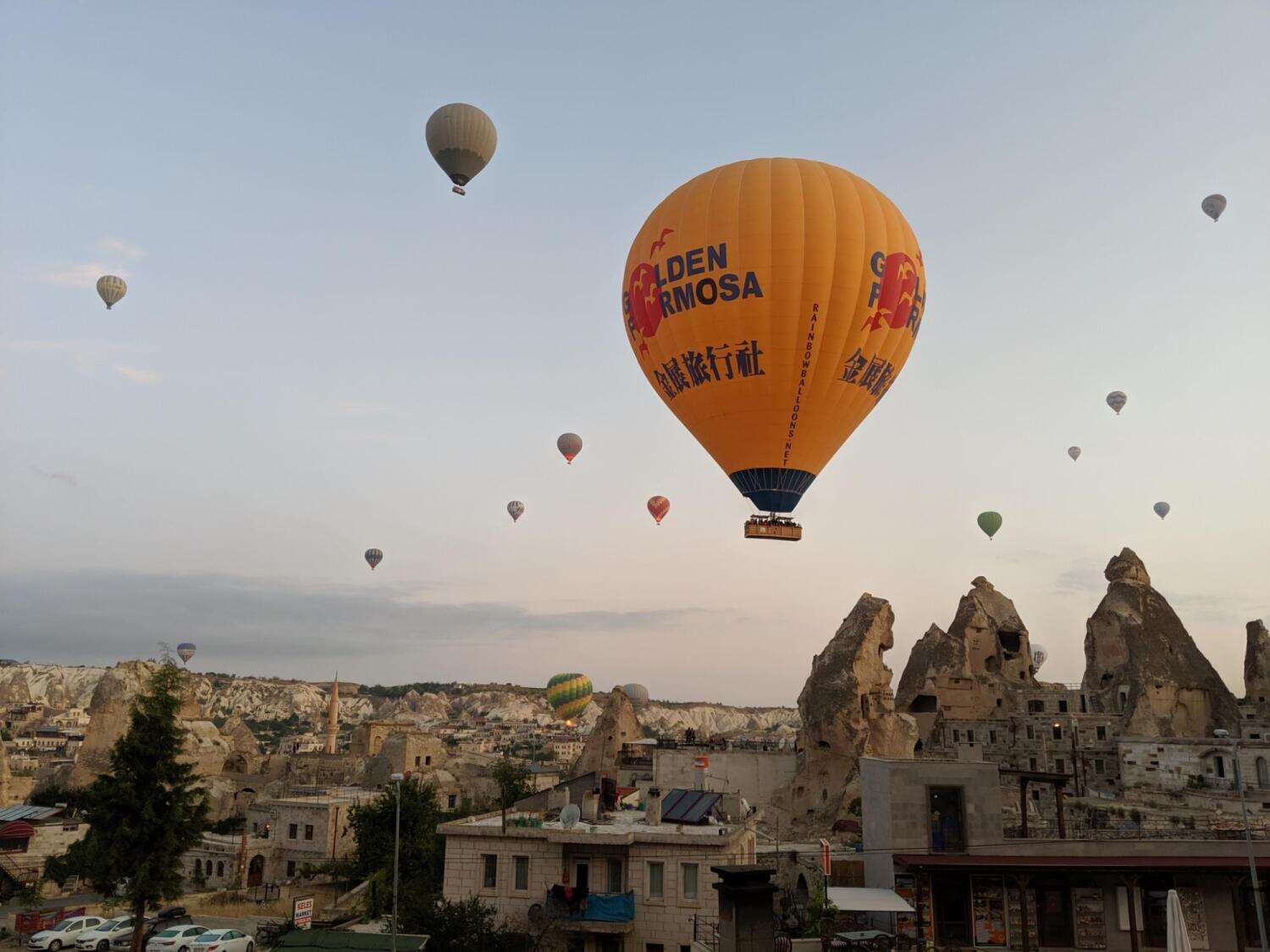 On average, the flight lasts for an hour, it all depends on weather conditions and the availability of free landing sites. Each balloon is commanded by a pilot. The balloons rise to different heights: you can hear the dogs barking, or you can hear the birds singing. Depending on the flight conditions, the altitude varies from 5 meters to a kilometer.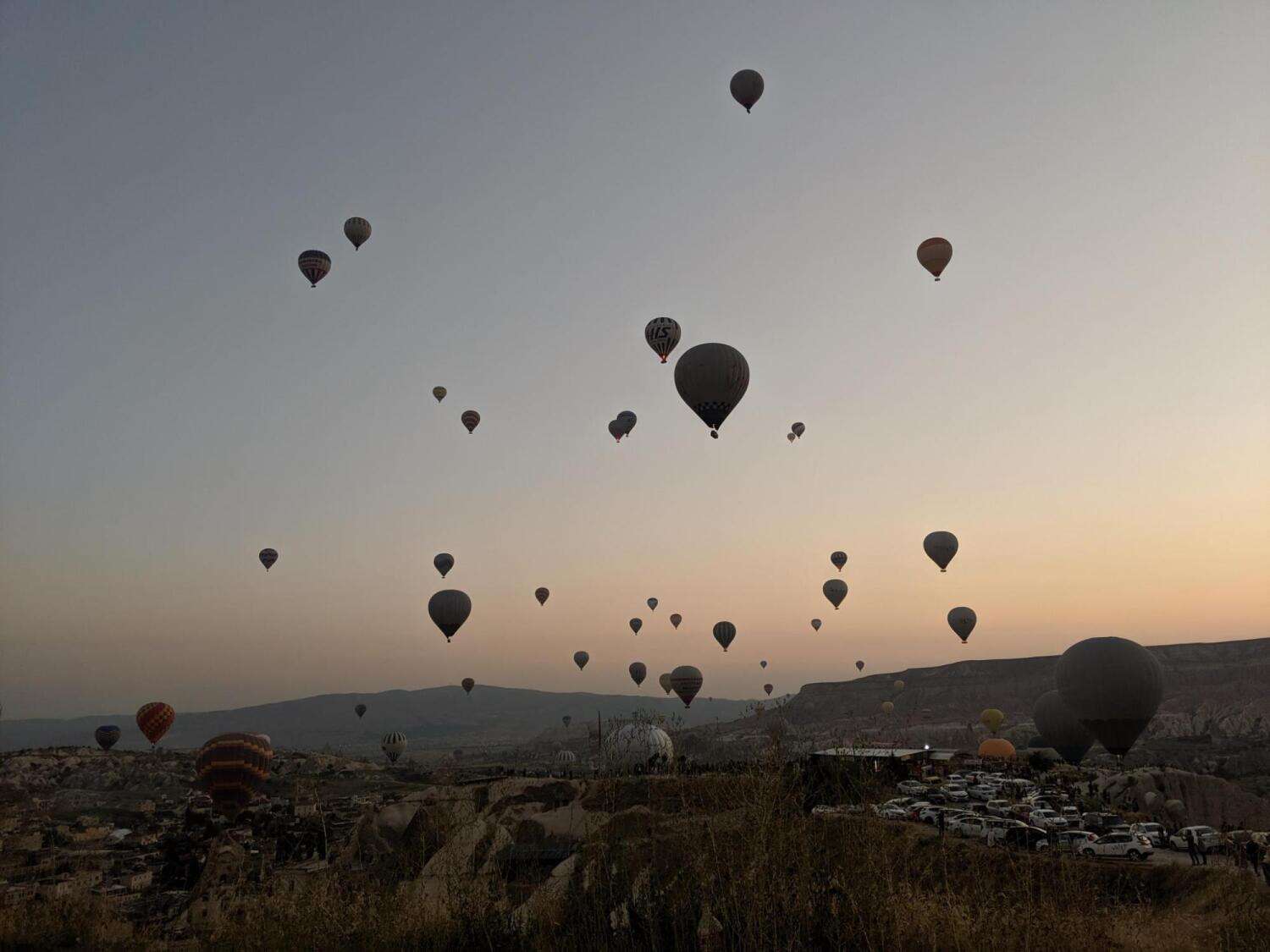 Up to 20 people fit in one balloon basket. The cost of a flight for one tourist ranges from €180 to €250. You can buy out the entire ball and fly alone or with someone. You will have to pay at least €3,000 for this. It's better to book tickets in advance. This can be done at any hotel or travel agency in Cappadocia.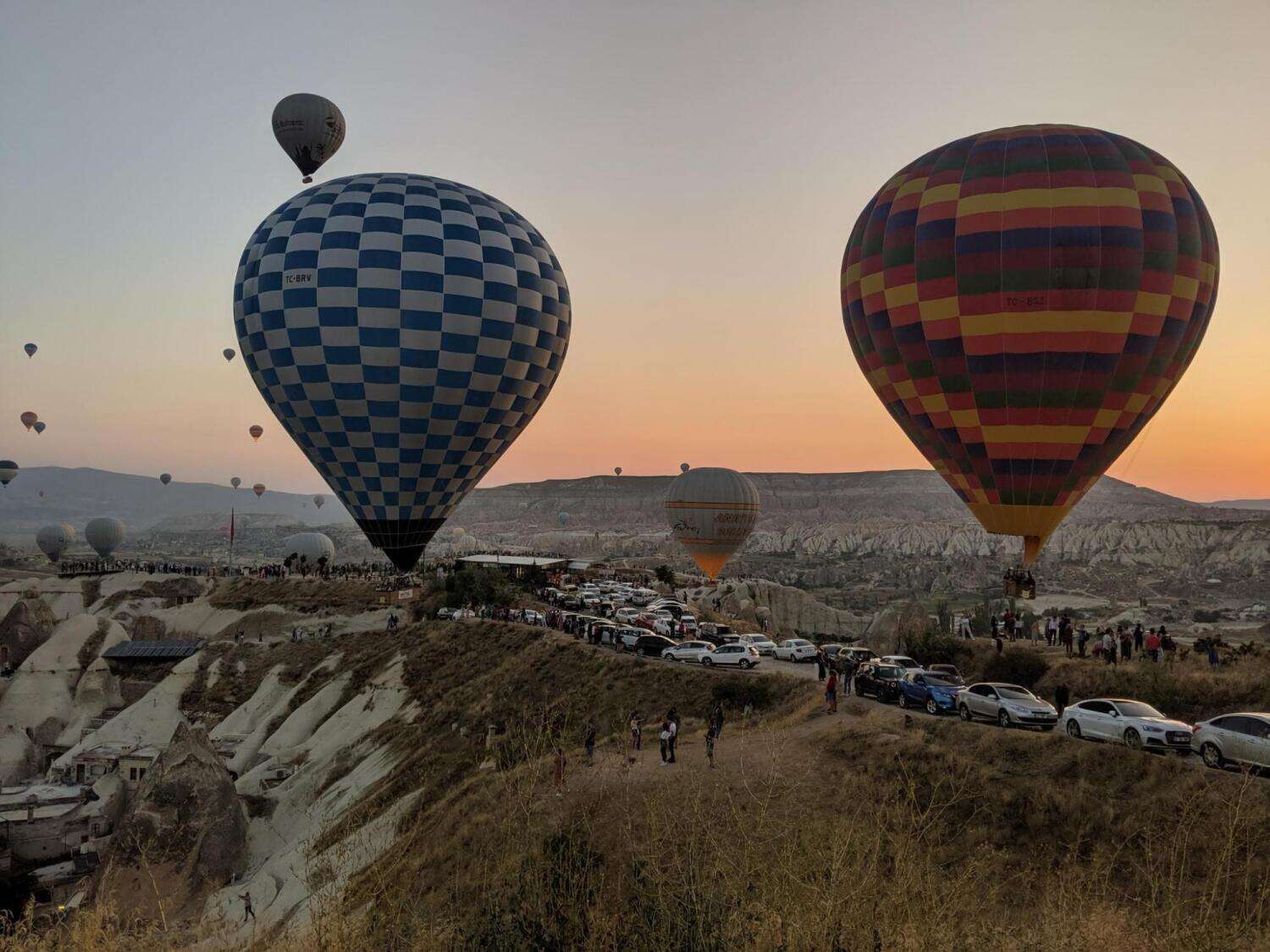 Pregnant women, children under 6 years old, people moving with a wand or those who recently had a surgery may not be taken on a flight, so find out about it when booking.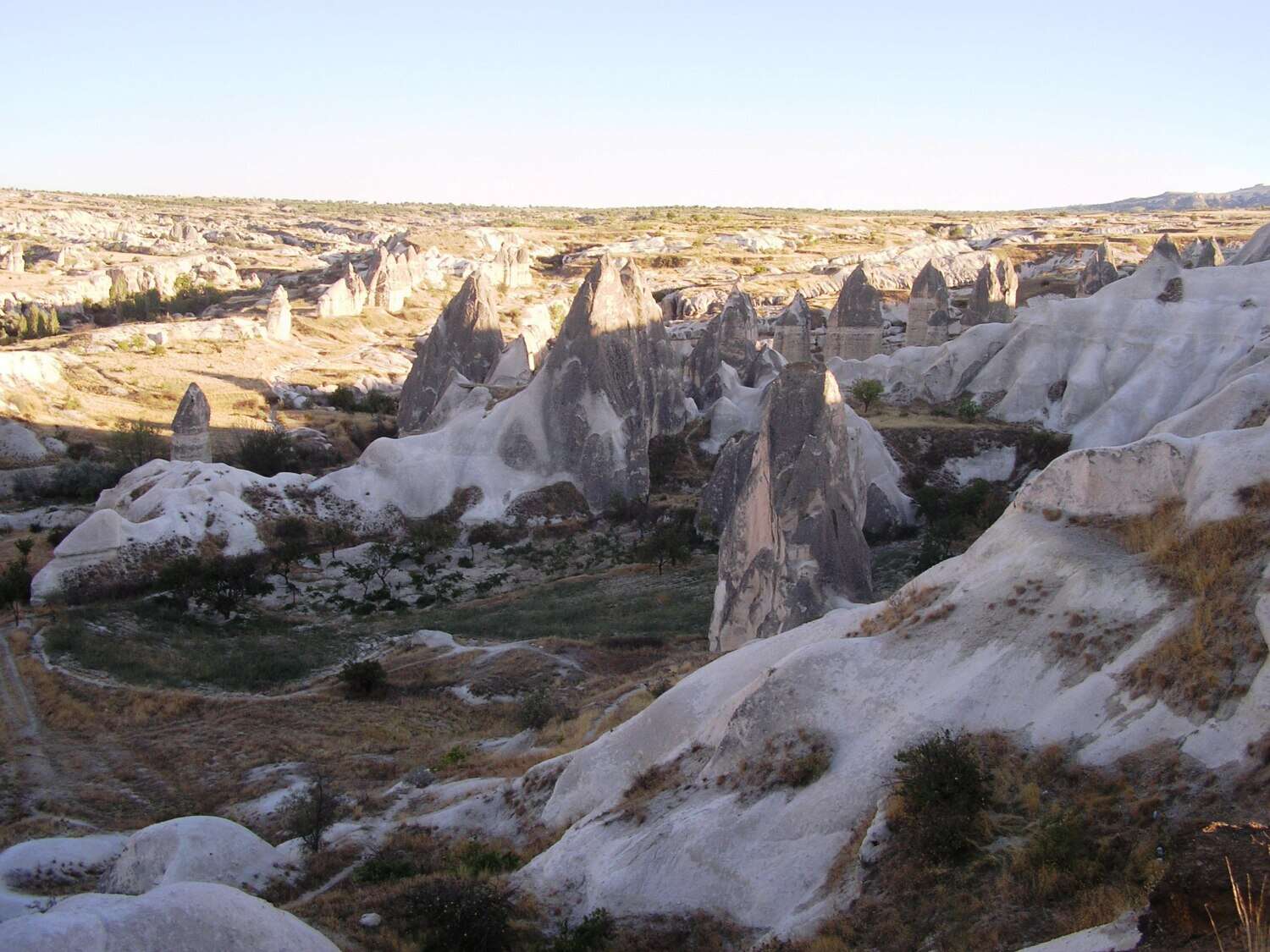 In addition to the camera or camera, take binoculars with you, if it is possible. Sunglasses and hat in summer, extra sweater or jacket in winter. And, of course, sports or comfortable low-heeled shoes.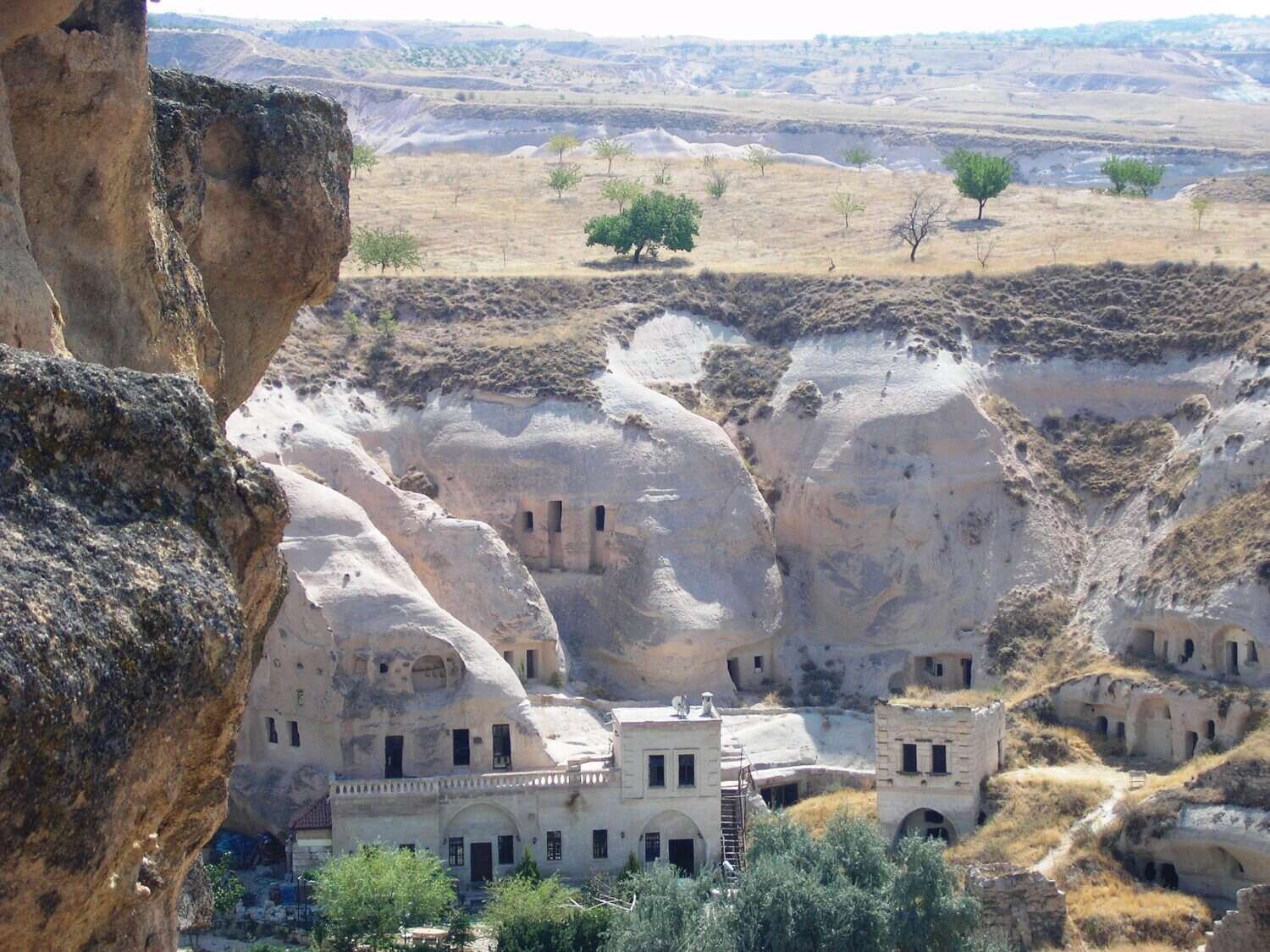 Hot-air balloons are a year-round entertainment. True, in the summer, it can be stuffy, because you feel the heat from a gas burner. In the winter, on the contrary, it warms you, and when you land, a light frost will remind of itself. But the seen beauty and the experienced emotions will not decrease because of it. The best time to fly is April-May and September-October. At the same time, up to two hundred balloons can rise into the sky. This is a sight to see!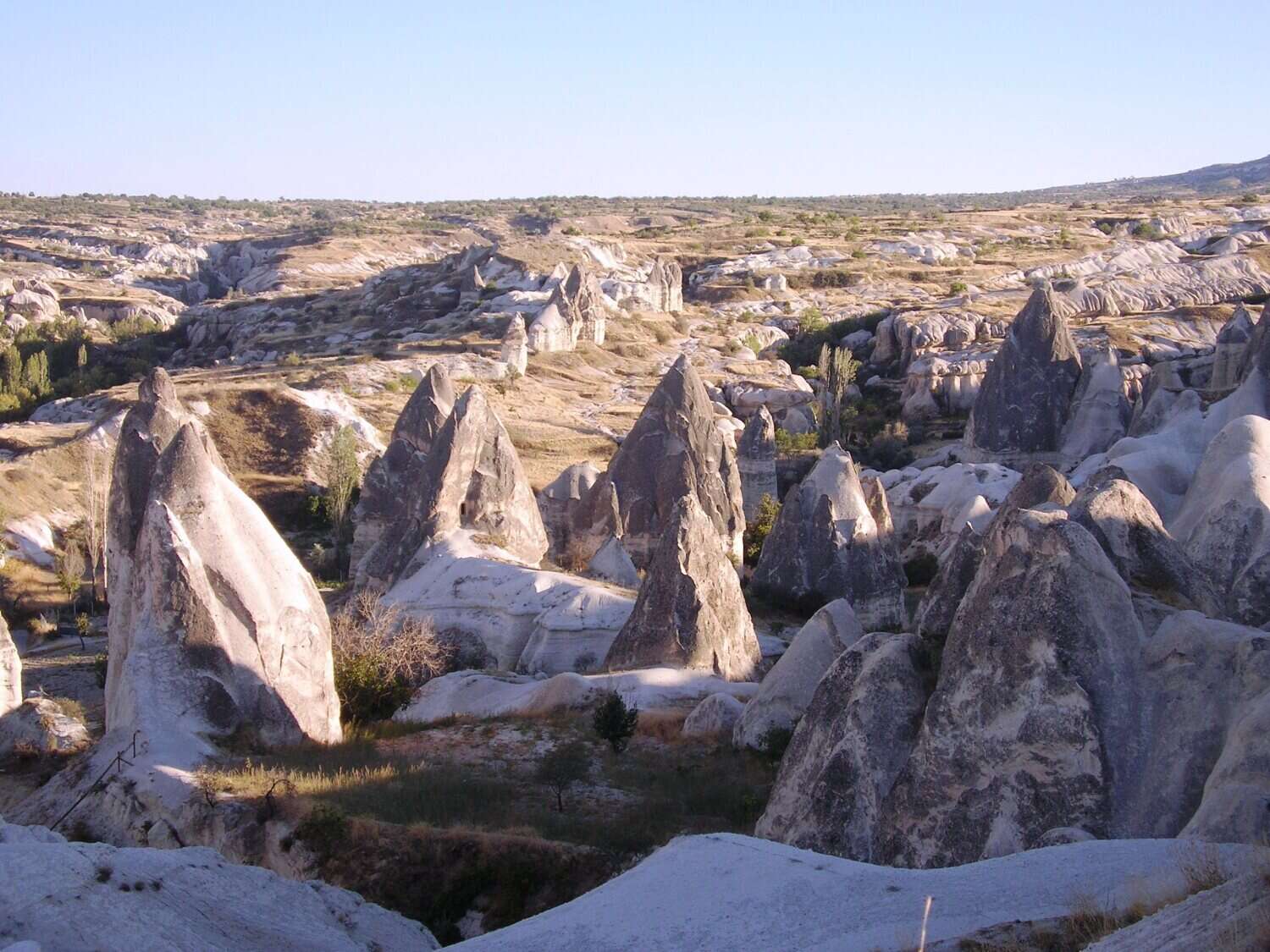 After landing, many companies give tourists a certificate or medal to commemorate the flight and treat them with a glass of champagne or fresh juice.
The only thing you need to be mentally prepared for in advance is that flights can be canceled because of strong winds and clouds. You can get up at three in the morning, come to the point, wait and repeat this ritual the next day. The Turkish Civil Aviation Authority, which publishes daily flight information, takes care of your safety.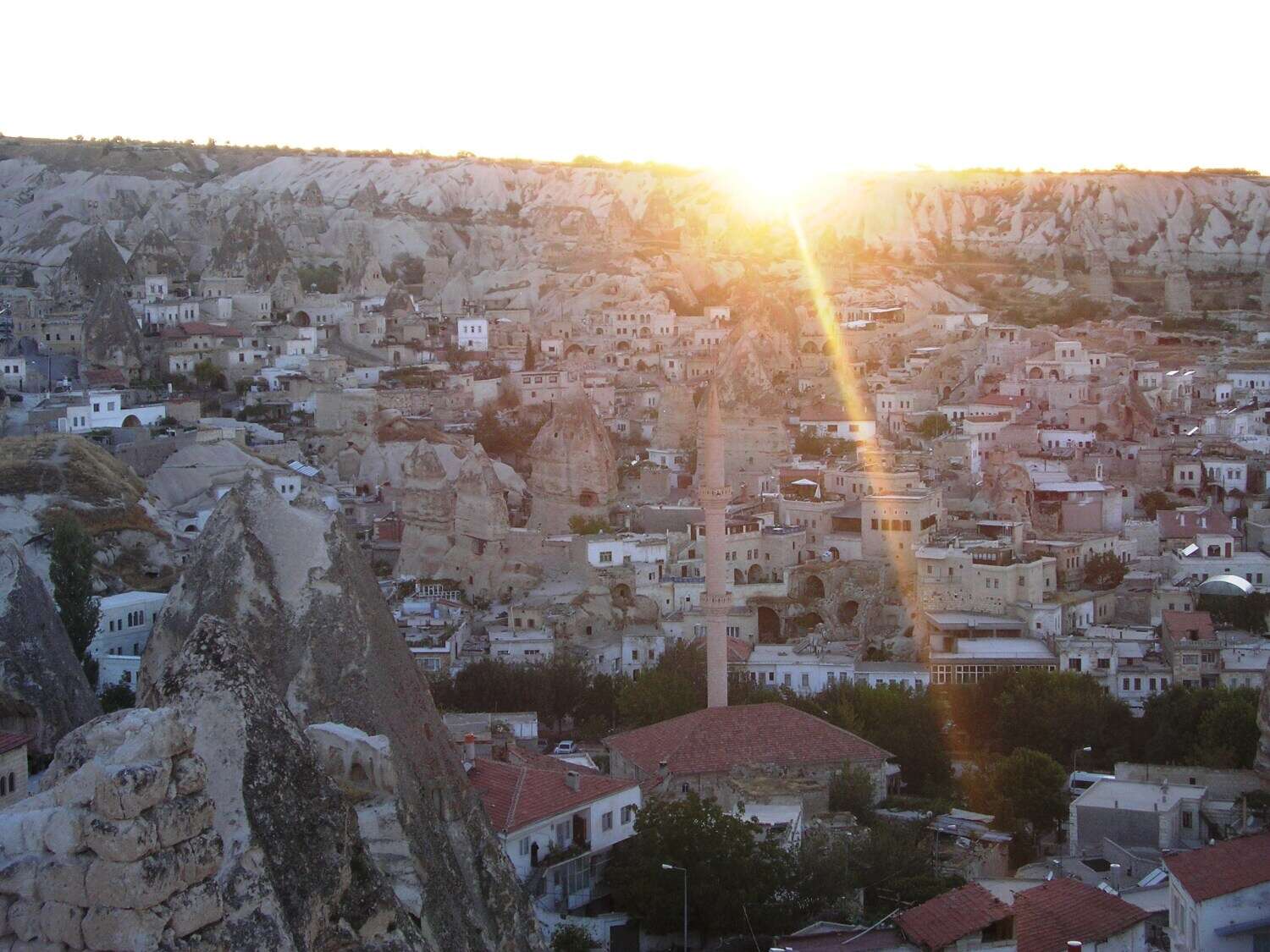 But good weather in these places is still more common. Advance payment for canceled flights is returned.
So let clear and calm weather in Cappadocia be!