The severe beauty of Alaska is deservedly considered to be a pearl in the collection of even an experienced traveler. Remoteness from popular transport hubs, limited infrastructure, high travel cost frightens away many tourists. A rare traveler will decide on an adventure associated with such risks. Is it worth it? Travellizy Team will answer this question in our article.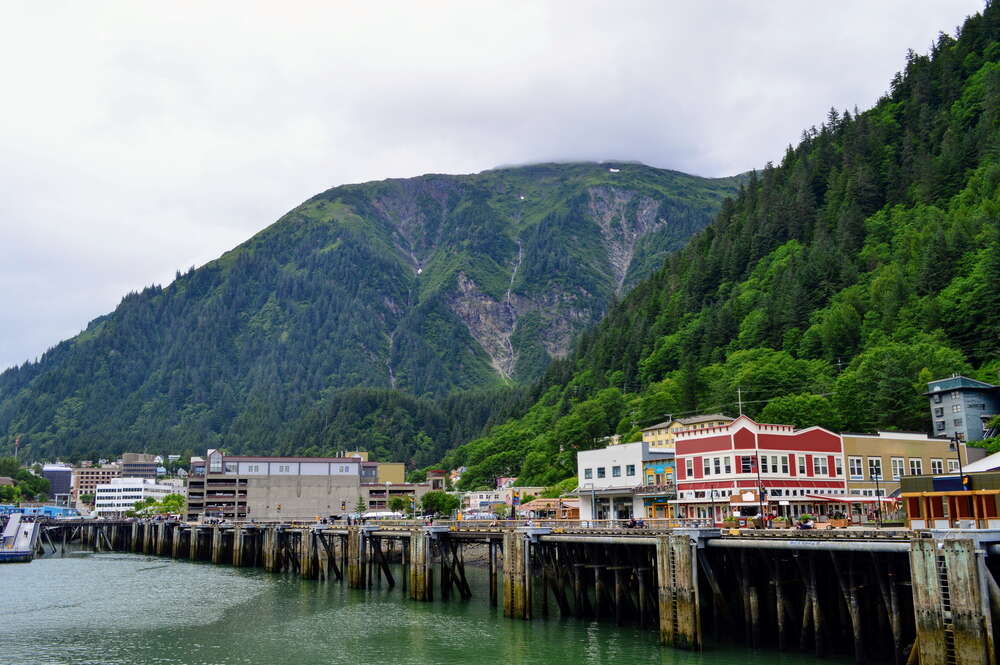 Traveling along the remote roads of Alaska, when you meet 1-2 cars in half an hour drive, you will understand why drivers greet each other with a wave of their hands or a nod of their heads. Add to the sparsely populated area impassable areas of forests and swamps, thousands of glaciers, the highest mountains in the USA - and you will get a unique tourist experience. It is here that after an intense hike through deserted places, you can return to a comfortable hotel, have a delicious dinner with a quality American steak, enjoy a local craft beer and keep moving on the next morning.
Is it hard to get to Alaska?
No, if you are ready to plan a trip to the American North six months in advance or earlier. Alaska is not the best route chosen at the last moment.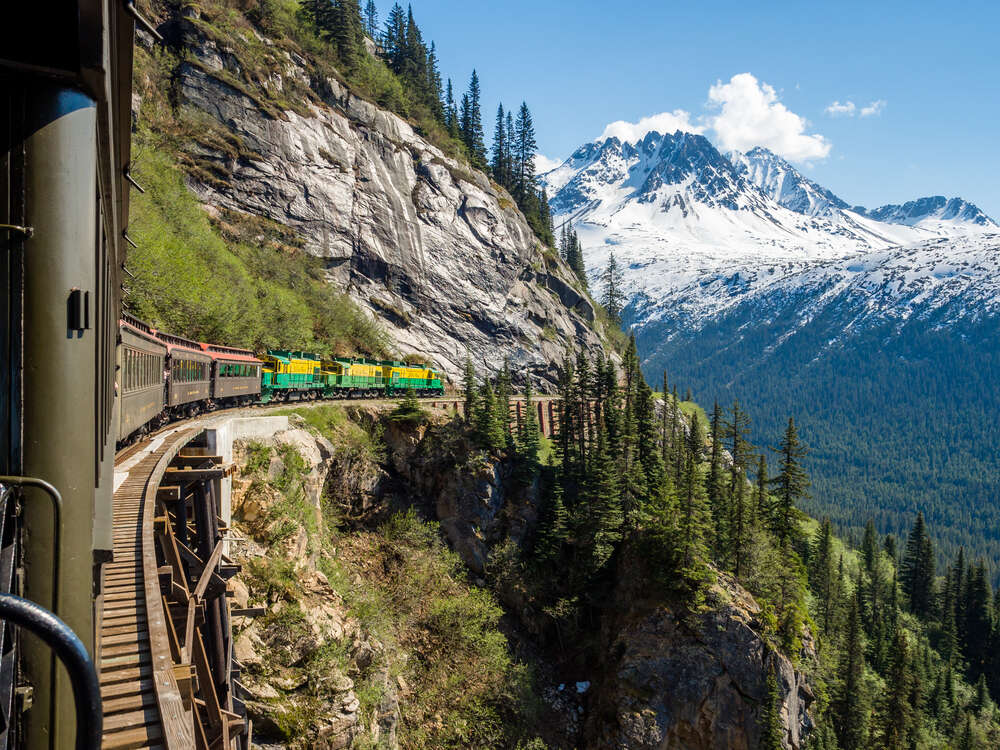 Advance ticket purchase will help you not to experience bitter disappointment from a financial point of view, and also protect you from unjustified risks associated with health and safety.
For summer travel, the high season begins in mid-June and ends in August, when the amount of precipitation decreases, the air warms up.
The main starting point of popular routes is Anchorage, the largest city in Alaska with a population of about 300,000 people. This is almost 42% of the population of the entire state. The remaining 400 thousand are dispersed over a vast territory (1,717,854 km²).
The largest American city closest to Anchorage is Seattle and Vancouver in Canada. Anchorage can be reached from there both by plane and by ferry. Driving a car is irrational, as it takes two days through Canadian forests.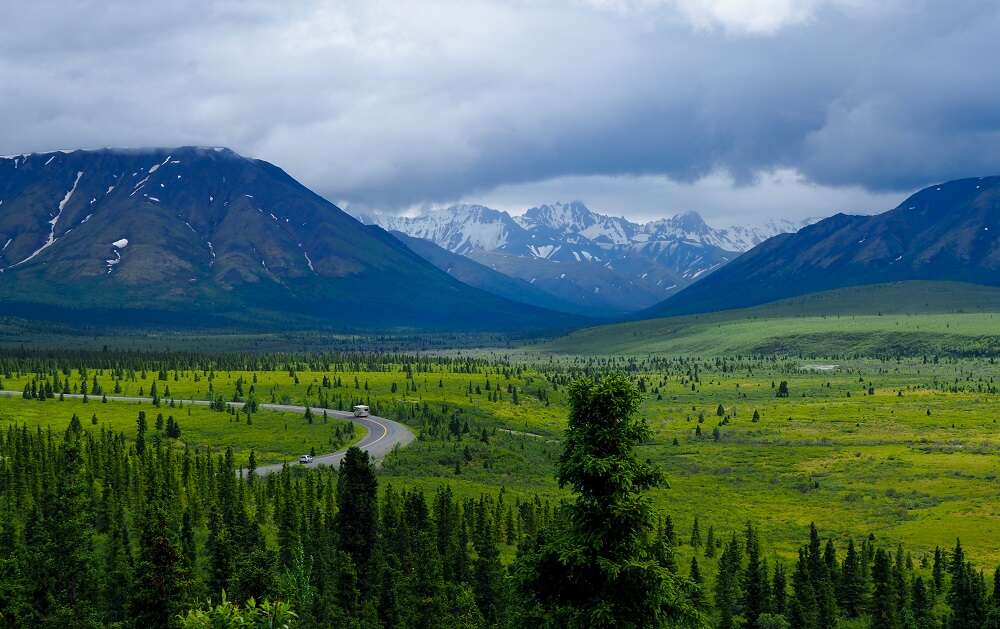 If you plan to travel around Alaska by car, contact a car dealer in advance and specify everything regarding a driver's license and rental conditions. Summer is a hot season in Alaska; delays in communication may make it impossible for you to rent a suitable vehicle. Of course, you can travel in a small unpretentious sedan, but it won't be comfortable enough, especially if you travel with children, seniors or a demanding soul mate. It is worth pointing out that you need to pay additional insurance. Compared to the total cost, the difference will be small, but if necessary, it will pay off more than once. Do not forget that you must return the car exactly before closing the service centre and with a full tank.
Choosing a car for a trip
The weather here even during the summer months can be almost as in winter. At an altitude of 1000 meters and above, there is still snow in July. An important part of a successful trip to Alaska is a correctly selected vehicle, in which you will spend 300-500 kilometres per day. Therefore, when choosing a car for rent, remember that the road can bring unpleasant surprises, and feel free to take a cross-country vehicle with a large gas tank. Alaska is not famous for its good road conditions. On the contrary, it is attractive for people who like to drive off-road on specially equipped off-road vehicles. In the photo below, you can see Hatcher Pass in early July: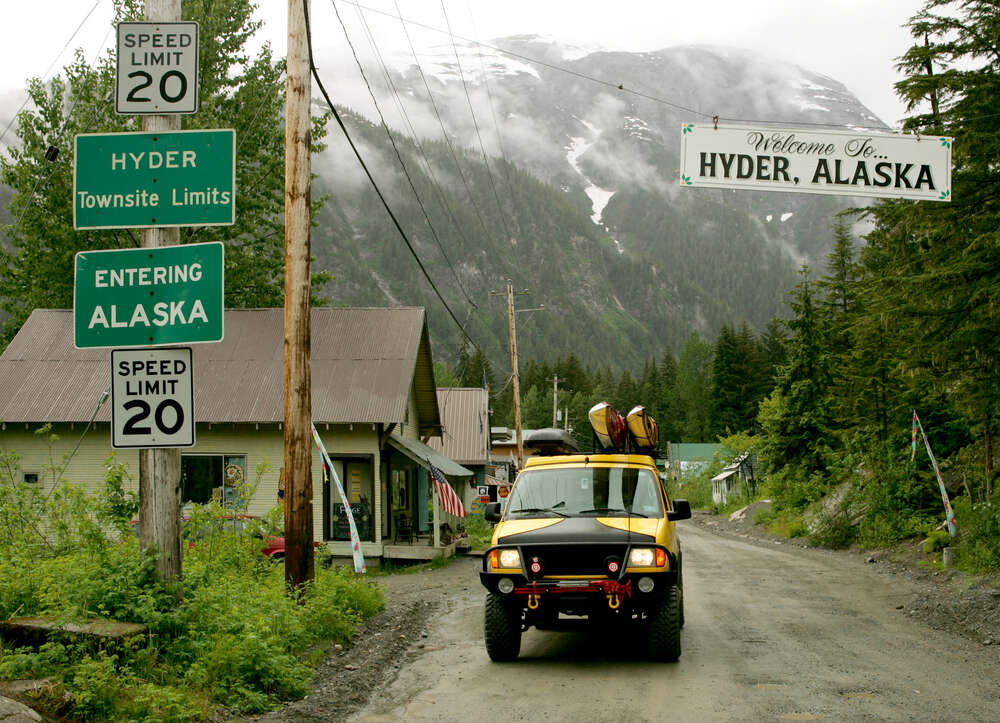 The distance between gas stations can reach 250 kilometres, so the driver must carefully monitor fuel consumption. It is also better to double-check Google maps, on which active users mark closed gas stations, and also write reviews about the quality of the service.
Hotel booking
When choosing an overnight stay, keep in mind that the summer season in Alaska is very short; from June to August, thousands of travellers, hunters, and bloggers flock to these inspiring lands. Those options that attract state guests in terms of price/quality ratio are selling like hotcakes, so it's best to start searching and booking six months before the date of travel. Do not be surprised, if you do not find your hotel on Google maps: new hotels may not be marked in some remote places. Also, be prepared for the fact that your hotel is not a hotel, but an ordinary residential building built according to the dubious construction standards of the landlords themselves. For example, in the middle of the beautiful forests of the Willow region, there is a private guest house, in which owners regularly rebuild room by room, without a pre-established plan. Therefore, for example, the restroom and shower are hidden in the closet of the bedroom: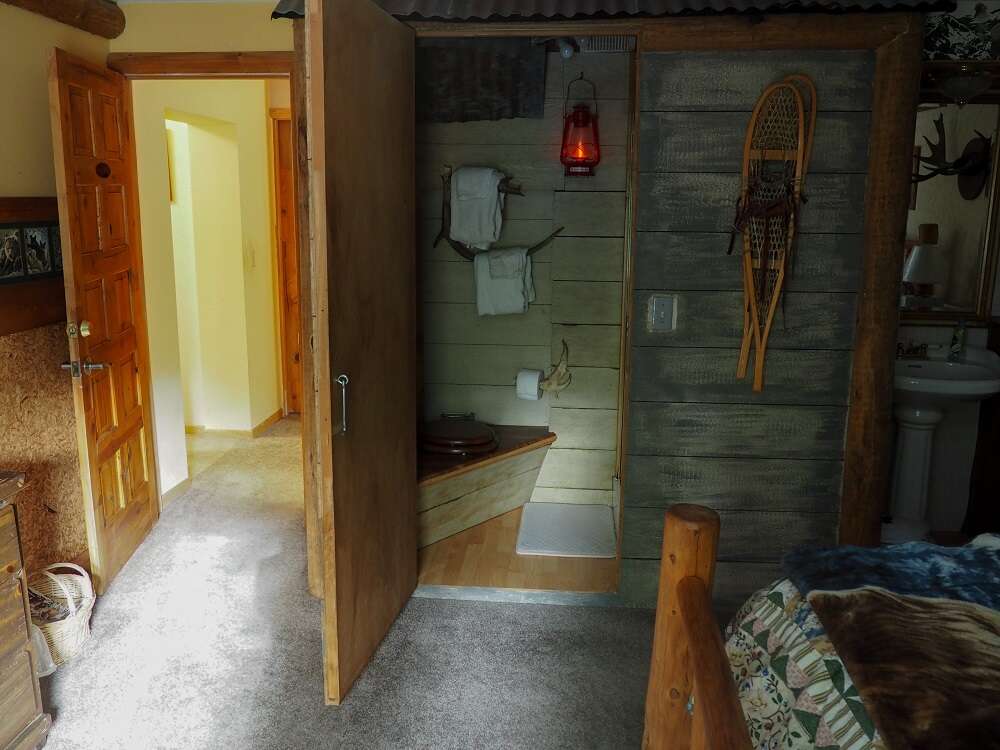 Don't ask for certificates: the walls of this shower room combined with the toilet are finished with ordinary linoleum. But the house is in good condition, clean and warm, so if you are mentally prepared for such nuances, feel free to book it.
The cost of spending the night in this architectural marvel is comparable to a three-star hotel chain in Europe, but since there are forests and swamps around, there is no choice. But it is in such private homes that you can chat with people who live in this harsh land. They will tell you about the hunt, while you will look at the stuffed animals and birds, shot by the landlord: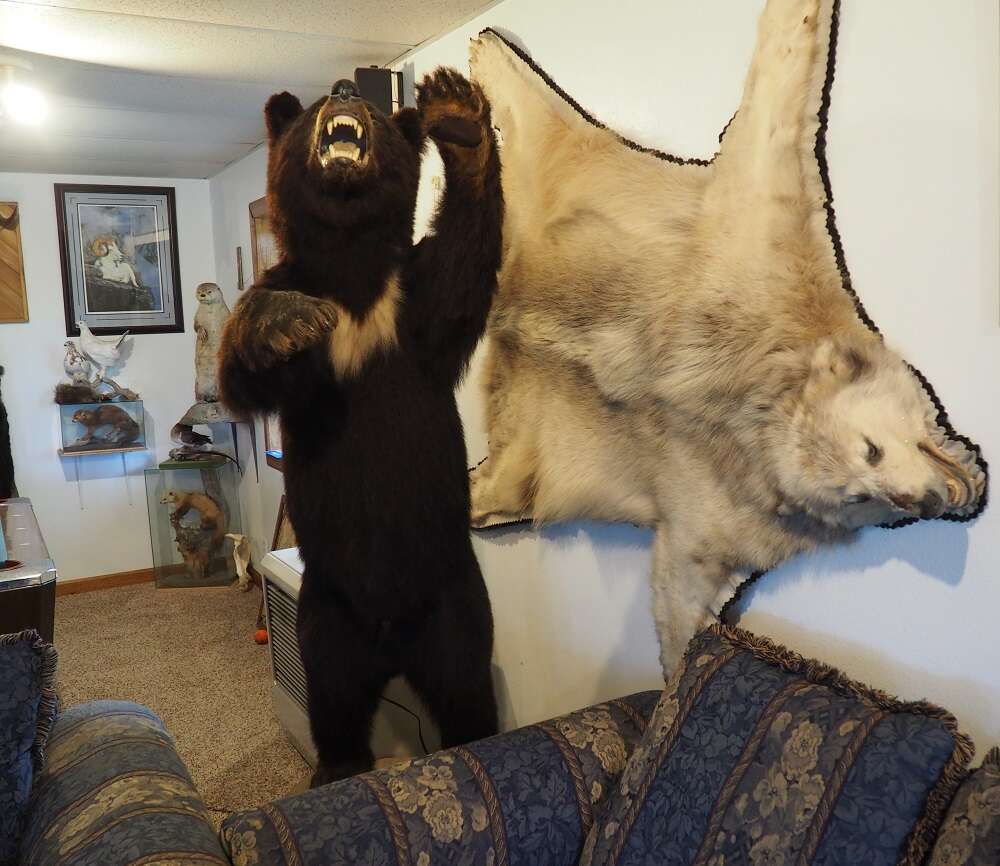 Mobile communications
Not all operators have communications in cities, towns, along major roads. The disadvantage of travelling around Alaska is that mobile coverage is very small, but there is a plus: there is no roaming, the cost of services is the same as in the whole country. Another minus: not all national operators are present in Alaska. If you do not have an American SIM card, the easiest way to provide yourself with a mobile connection is to buy a card of the so-called virtual mobile operator. Such an operator purchases communications from large providers at wholesale prices and resells it to users. The benefit and convenience are that the traveller, following any route, should not control the change of operators and the cost of services. The card will independently transfer to the next provider available in the region. There are several virtual operators, but making a choice is very simple: check which large operator offers the best coverage in the places you plan to visit and check which virtual operator offers the best price for it. For Alaska in 2020, AT&T is the largest operator.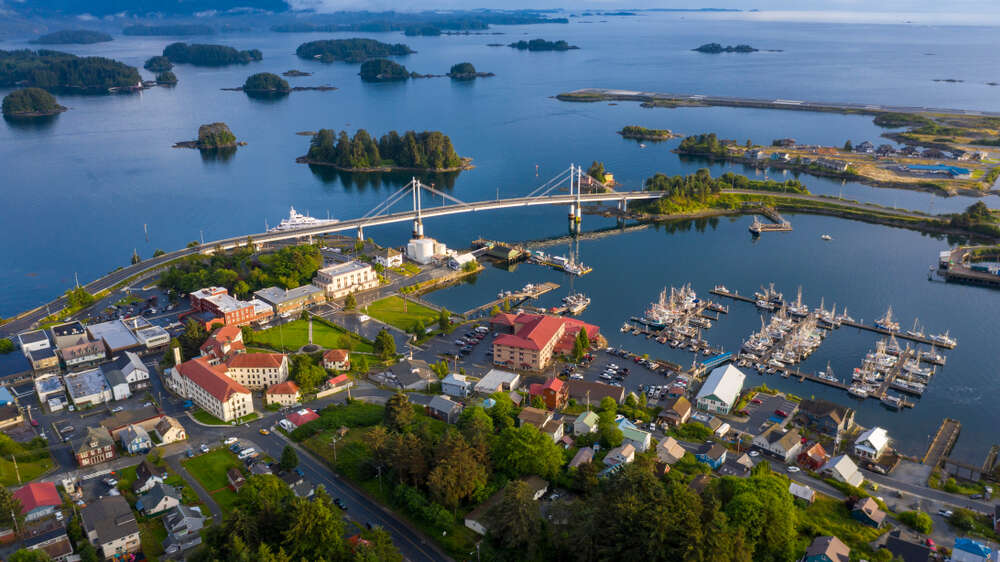 Having decided on the connection, keep in mind that the distances between the hotels will be very significant, so one or two charged batteries are a chance for you to be saved in a critical situation, and more importantly, the guarantee of the timely sending of a beautiful selfie to Instagram.
Precautionary measures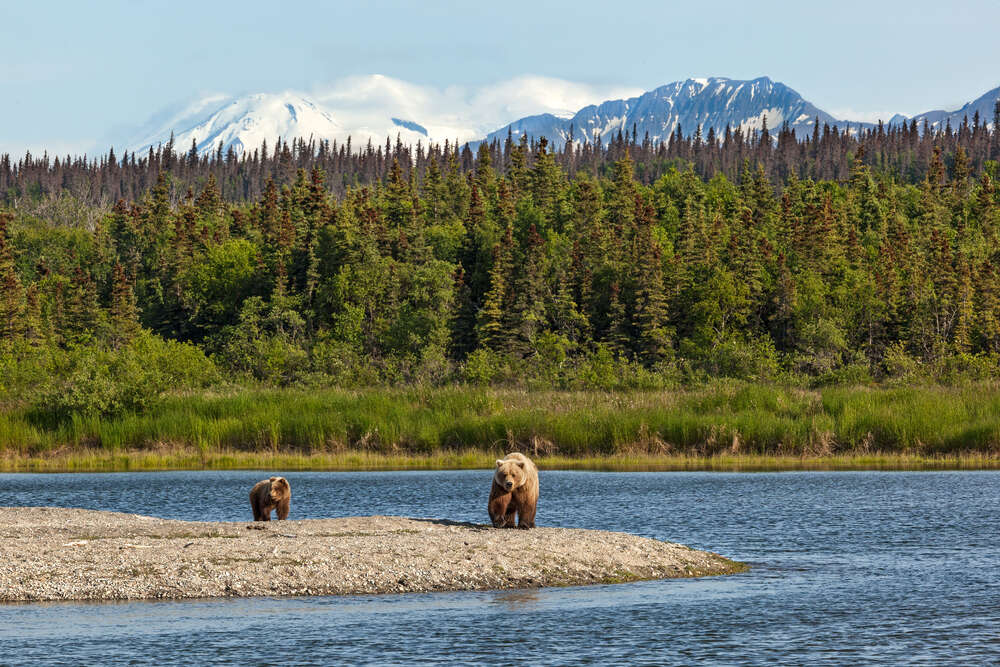 Alaska is still a bastion of nature, not civilization, so make sure to bring a first aid kit with you. Also, if necessary, get vaccinated. Wild animals are constantly found here, and these are not cute pet dogs and affectionate seals. So, the last recorded case of a deadly bear attack on humans was in 2018. We hope that none of our readers will replenish these tragic statistics, and we recommend you to follow the simple advice of local residents:
- Do not leave food in your car. A car for a bear is a fun ride with a tasty prize at the end, not an impregnable fortress.
- Take out the garbage and throw it exclusively in special containers that animals cannot open.
- Carry a spray from bears and, most importantly, get ready to use it. It is likely that in a panic, a person will direct the spray at himself. The bear, of course, will be surprised, but, having laughed enough, he will continue his predatory business.
Bears are familiar animals here. The photo below shows you the bear's footprint at the bridge 20 meters away from the busy highway and under the bridge on the river bank. It was a little bear: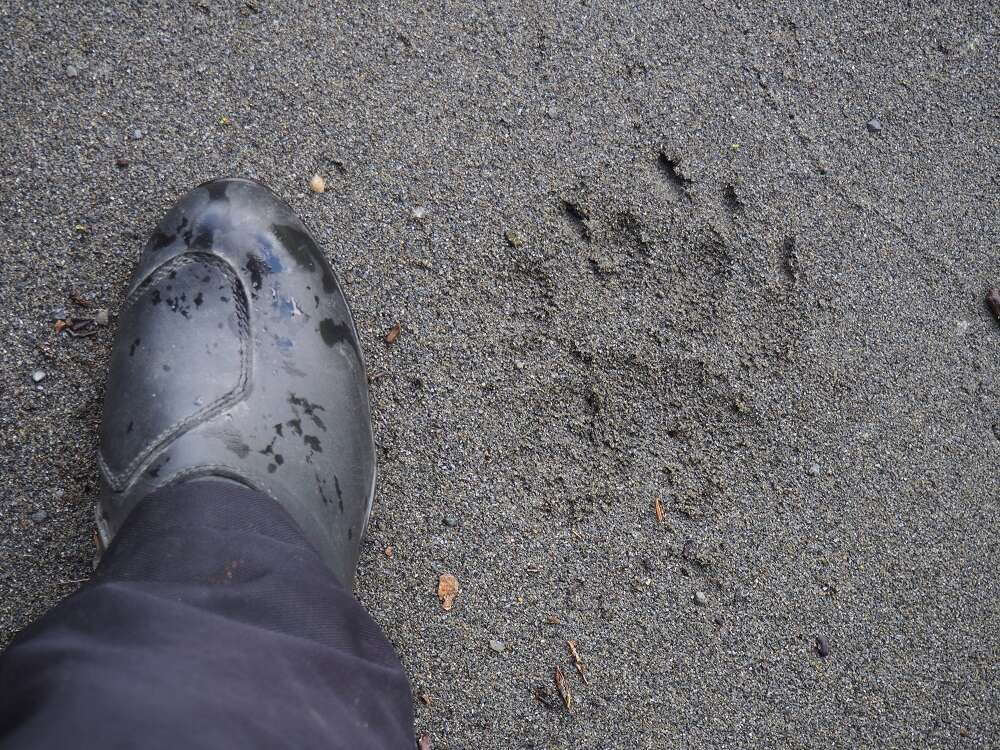 You need to protect yourself not only from large predators: from mid-June to the end of July you can be attacked by mosquitoes, so repellent is best used right before going to nature. But usually, even in marshy areas, there are no special problems with them.
Driving nuances
Speed limits must be strictly observed, although often the roads are almost empty. Gambling drivers may feel the urge to hit the gas pedal, but do they go to Alaska for speed? These are contemplative places, almost meditative.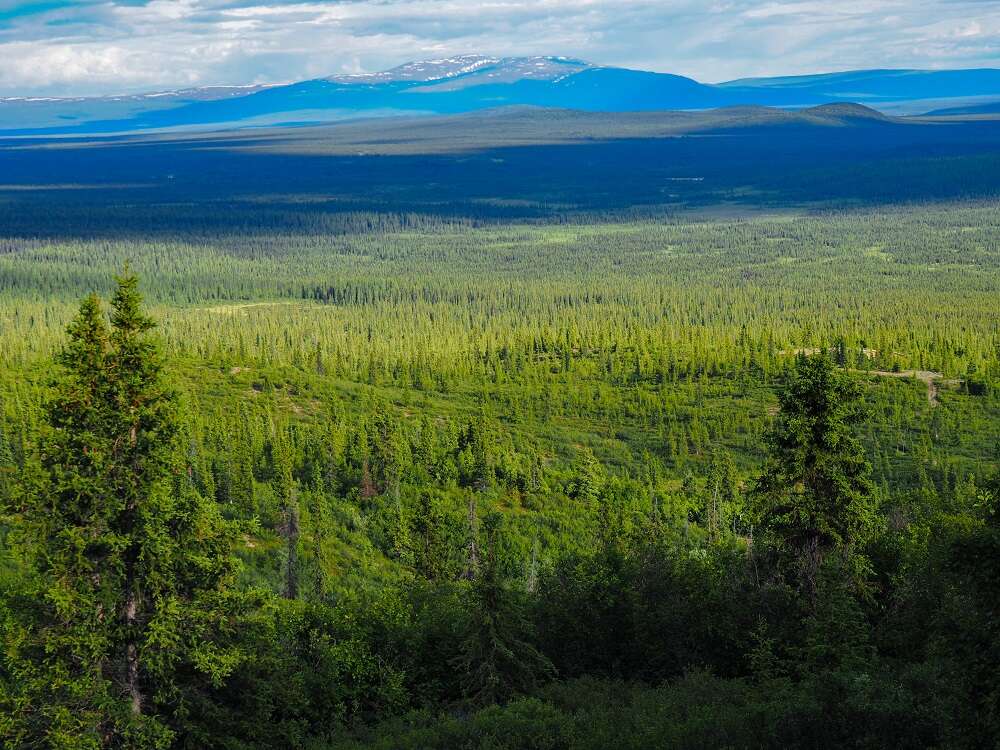 Unique views fascinate travellers, so observing the speed limit will allow you, firstly, not to miss the ramps to the observation deck, secondly, unsportsmanlike driving mode saves fuel, and thirdly, you can better react to what is happening on the road. Do not forget that Alaska, in fact, is a huge reserve; wild animals, small and large, walk along the highway. A meeting with a 600-pound moose, even at 60 kilometres per hour, is likely to be the last adventure in the journey. Moose and deer are very fast and powerful animals. It's no problem for them to jump over a high fence or ditch.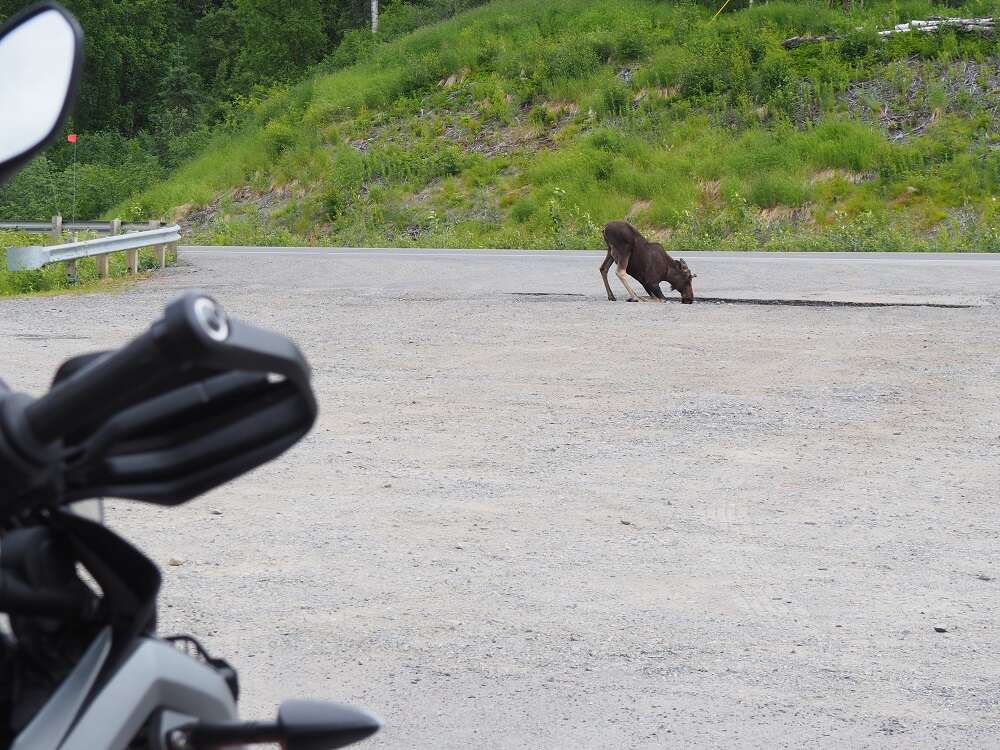 If your path lies through mountain passes or serpentines, strictly follow the signs of speed limits. Also, consider the nuance that people from other countries may not know: according to the rules of the road, a car, behind which a chain of five or more other vehicles has formed, is obliged to give way to them. Special parking pockets are provided for this purpose. Without following this simple rule, expect to hear something offensive about yourself or they will show you the middle finger. A police patrol or ranger may well impose a fine for blocking the road. A similar rule applies in other states, for example, in California.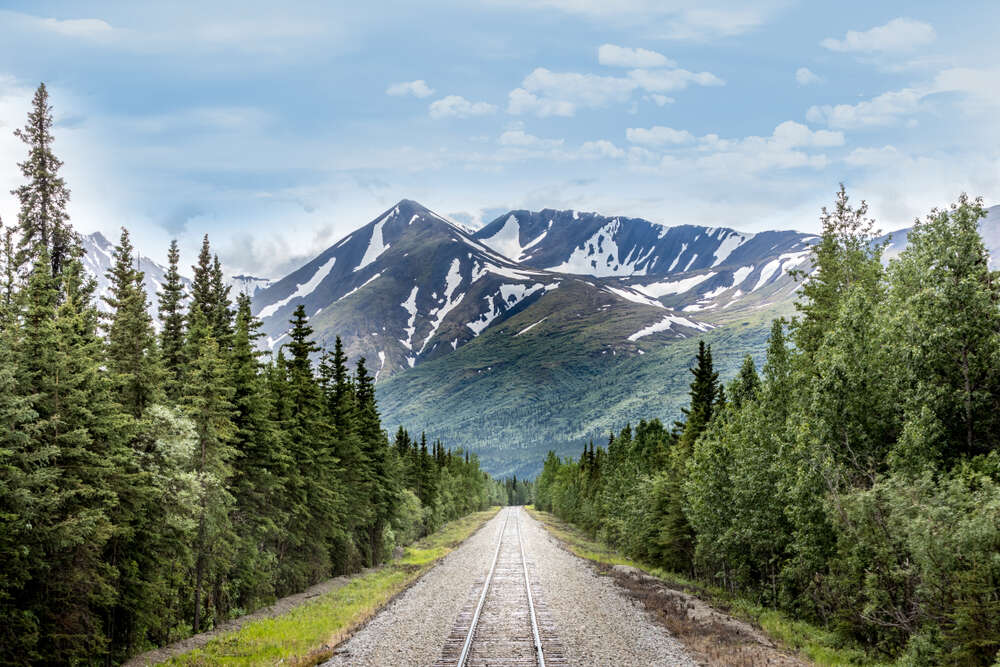 On some roads, it is forbidden to drive during the day without the lights on, they are marked with signs.
As for driving and universal culture, remember that one of the names of Alaska is "The Last Frontier"; here, anyone over the age of 21 has the right to carry arms openly or in transport.
Clothes and shoes
The correct gear is an important part of preparing for a trip to Alaska. In the valleys, the climate is milder than in the mountains. Therefore, be prepared for both 10 ° C and 25 ° C.
Touristic clothes, a multi-layered approach to choosing a wardrobe, a warm waterproof or water-repellent jacket, comfortable worn shoes will make you feel comfortable both on cold days and on sunny days. The temperature drops are very significant, in one day, it is completely possible to clear the windshield of ice in the morning, sunburn in the afternoon, and get wet in the rain in the evening. So discreetly take chic evening shoes and wife's dresses out of suitcases, and put quality tactical boots, sneakers and a raincoat inside. There is practically nowhere to walk in high heels, but comfortable shoes come in handy.
White Nights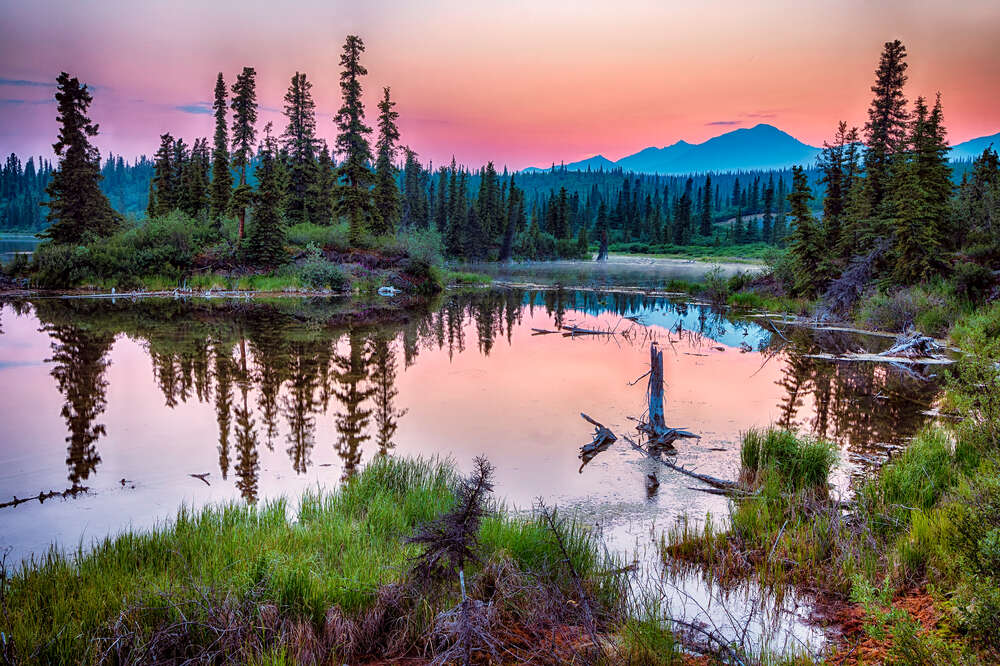 White nights reign in Alaska from May to August: the sun does not go below the horizon for several weeks in a row. This natural phenomenon is useful for amateur photographers: thanks to the exceptional lighting, you can take pictures that are amazing in atmospheric and beauty. Amazing night sun will serve as a replacement for the northern lights, which does not happen in Alaska in the summer.
Ski vacation
Despite the fact that snow lays in the mountains of Alaska even in the summer, the main time for winter sports starts in September and ends by May. Not far from Anchorage, for example, there is the world-famous Thompson Pass ski resort, where a record amount of snowfalls in winter: in 2017, they reported an unheard of 25 cm per hour. In the summer months, it is more rational to explore the picturesque surroundings of the nearby town of Valdes. It is only 40 km away: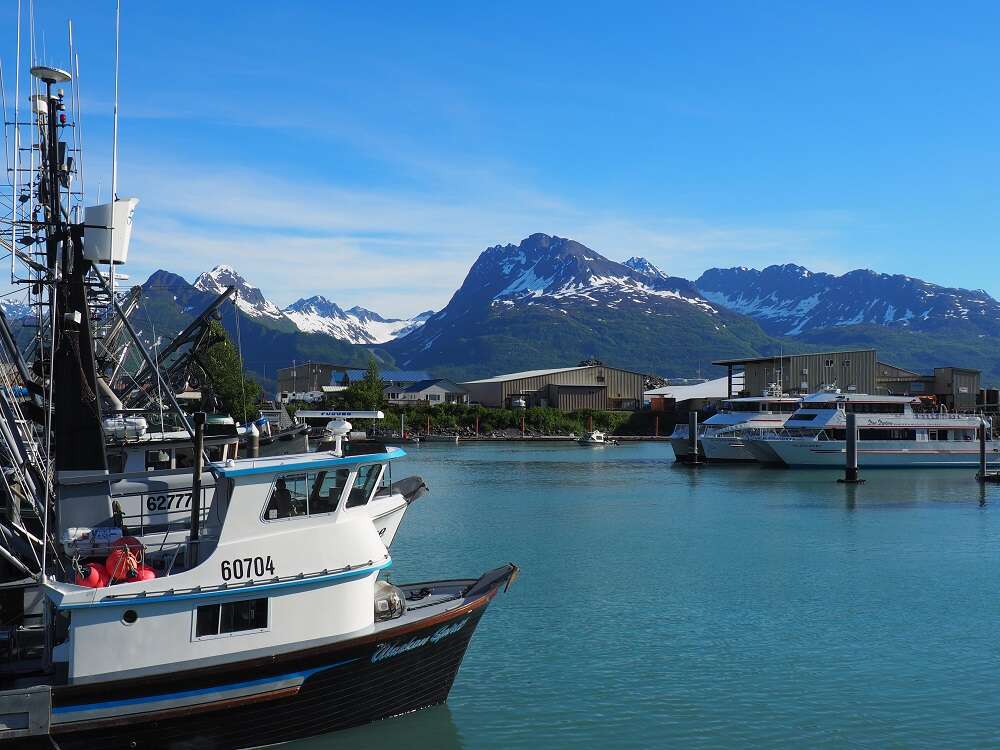 The region's culture
Locals are restrainedly hospitable and treat tourists well. Politeness is the magic key in any country, especially in the USA. Therefore, it is useful to listen to tips that can help you improve the route or find an interesting place that only locals know about. For example, where to buy fresh sausages with moose or where to try a bison hamburger: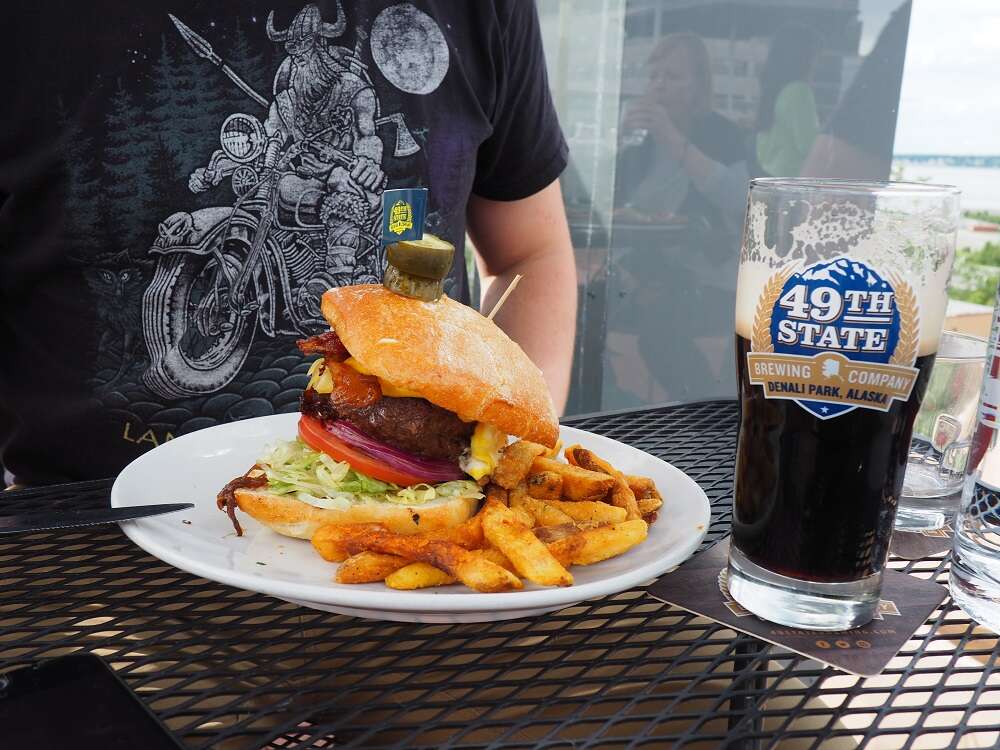 Many hotels in Anchorage offer free shuttles, and private owners leasing rooms via Airbnb often offer airport pick-up services themselves. During such a trip, a standard American small talk begins, in which it is customary to talk a little about yourself, your plans and express your deepest interest in the study of Alaska.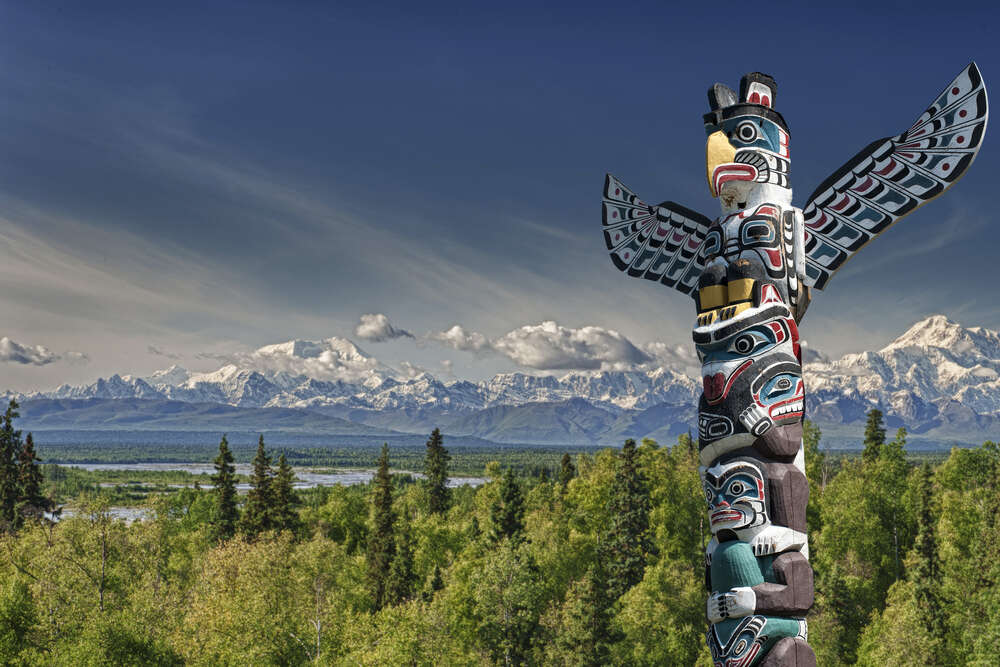 If you are interested in the culture of Native American Indians, add extra days to the calendar: Native American settlements are located far from the main roads, and often a seaplane or SUV is the only way to get there.
As for finances, you can lay a budget of $ 200 per day for a family of two people. This is enough for a hotel, for food in a cafe and for entertainment.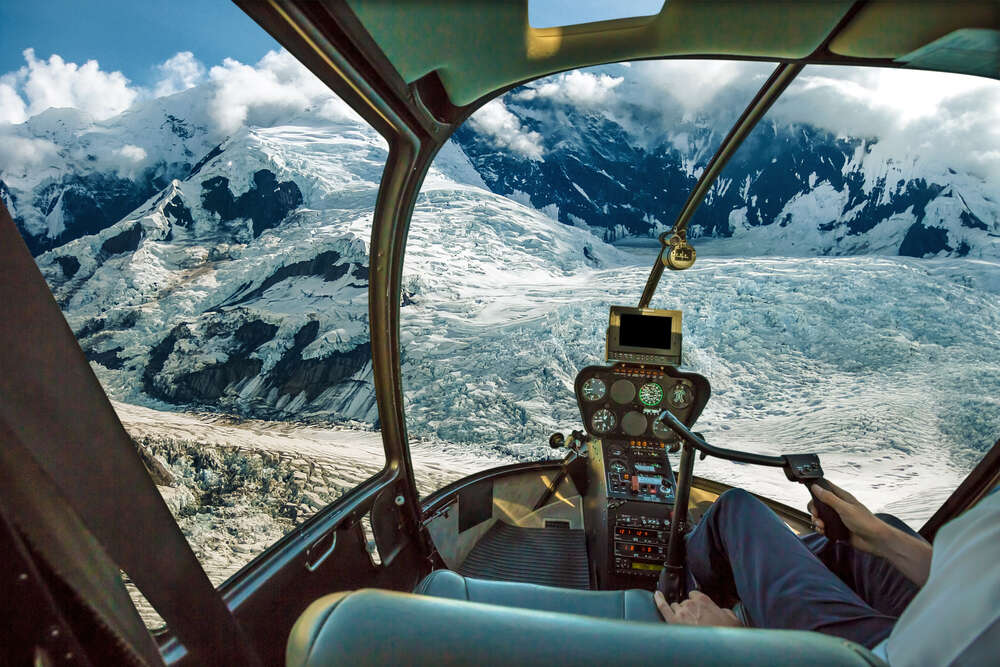 Additional activities like helicopter rides, jet skiing to the glaciers will require much more significant means. The choice of extreme activities is great: flying on a seaplane to places of natural feeding of bears, rafting of different difficulty levels, hiking to glaciers.
Lovers of contemplative pastime will be happy to visit museums, small souvenir fairs, performances of Indian artists, master classes of traditional crafts.
Fans of fishing and gourmets can get the most wonderful experience in Alaska: there is a lot of fish, they catch and fillet it on the same day. You can watch the process: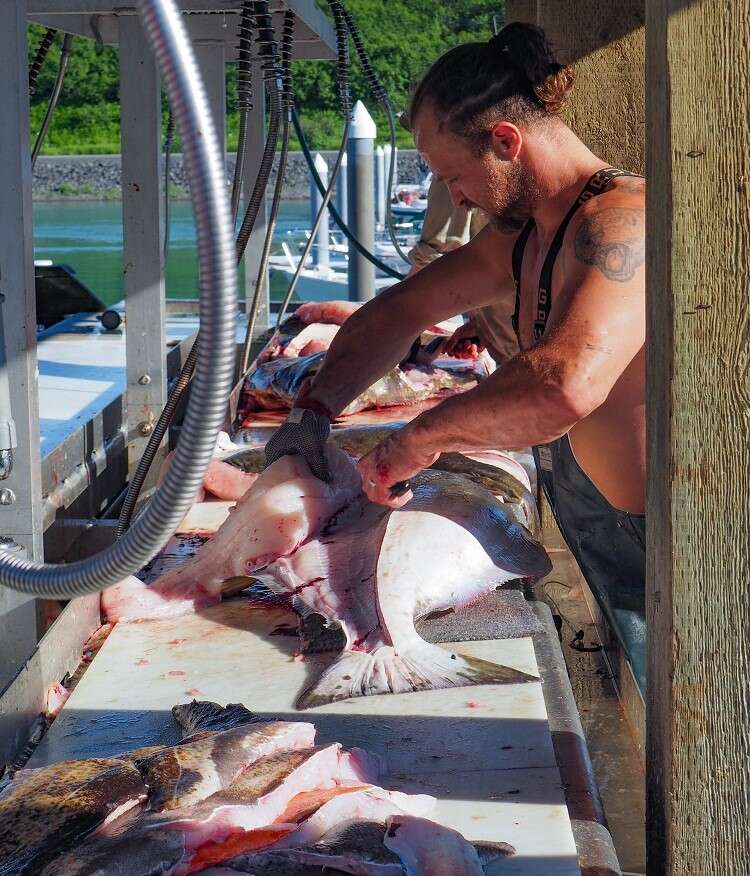 Alaska is a living geographical legend that combines American practicality and natural elements. These territories were annexed to the United States not so long ago, in 1959, and the lands became native to tens of thousands of immigrants from other parts of America and the world. Independence Day celebrations are held on July 4, it is a national holiday and an official day off. Parades are held in the cities, and spectacular fireworks are organized. On this day, Americans spend time with family and friends, often have a barbecue and eat hot dogs. Alaska is no exception in this regard, although some sausages for hot dogs with venison: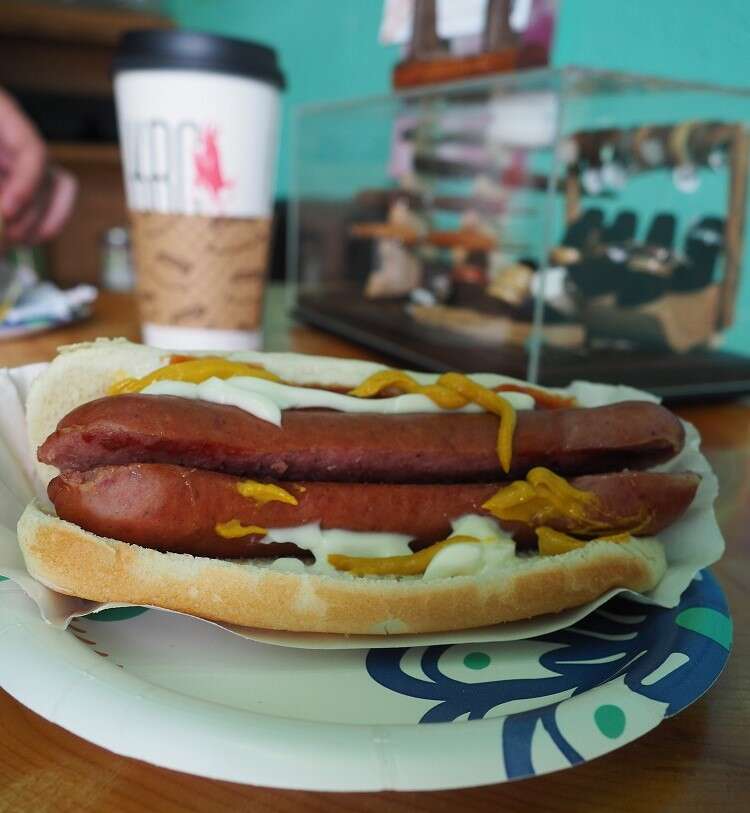 Partially, the reputation of the difficult route is well-deserved by Alaska: compared to other states of America, there are much fewer roads, the distance between the sights is greater, all-inclusive service is available only on rare private tours, and high-speed Internet is not guaranteed even inexpensive hotels. But using the tested recommendations of experienced travellers, you will give yourself a unique experience in exploring the nature of the 49th state of America.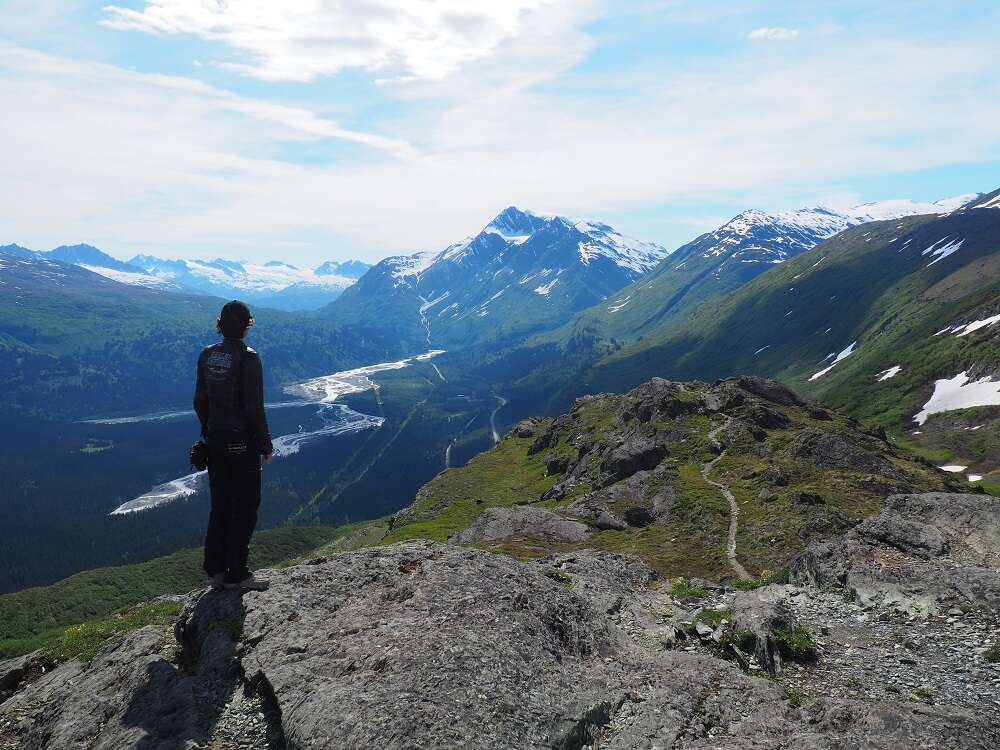 Unapproachable rocks, huge glaciers, impenetrable forests, noisy mountain rivers, extreme sports, amazing traditions - Alaska will easily charm you. Once you see it, you will forever love these harsh and beautiful places.