Andorra is a microstate in the Pyrenees mountains. Many people rush here for shopping, wellness, green mountains, trout streams, wildflowers, waterfalls, and historical monuments. And some have not even heard of the whole country of Duty-Free!
Is it a true tourist paradise? Or a fabulous country in the mountains? We will figure it out and find answers to questions together with Travellizy Team.
Principality of Andorra
The small principality of Andorra is located between France and Spain. It ranks 16th among the world's microstates and 11th in terms of the country's population. With an area of ​​fewer than 500 km2 and a population of just over 73,000 people. It is called the highest mountainous state in Europe; there are 65 peaks in such a small area.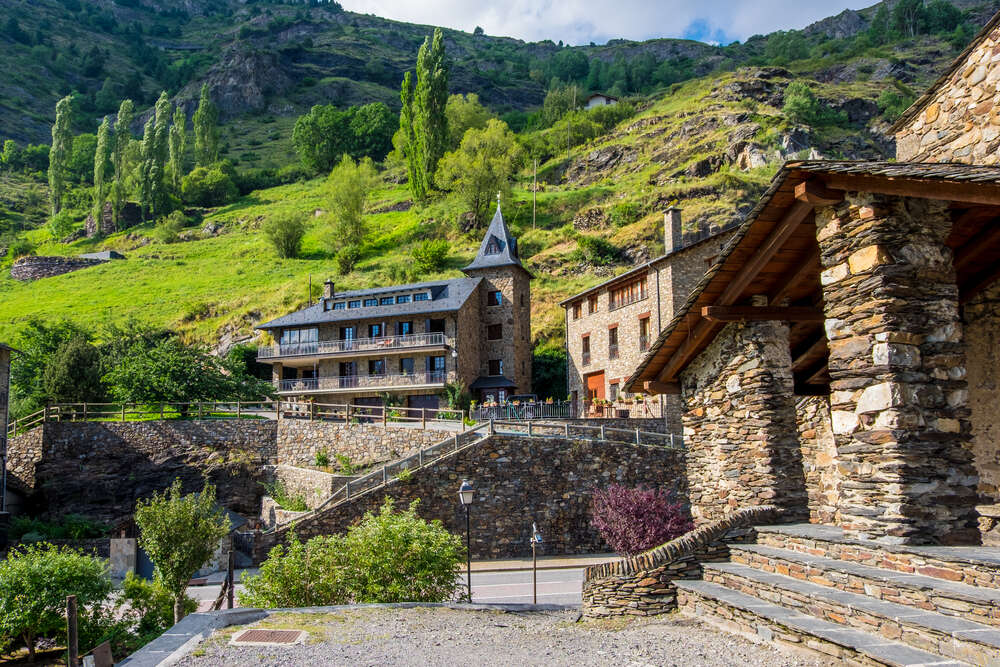 The highest point of the country is Mount Coma Pedrosa, 2942 m high. The lowest point is 840 m above sea level. The main treasures of the state are meadows, forests, and mountains. And also water! In addition to the 4 rivers, there are thermal springs in the country, which heal those suffering from rheumatism and skin diseases.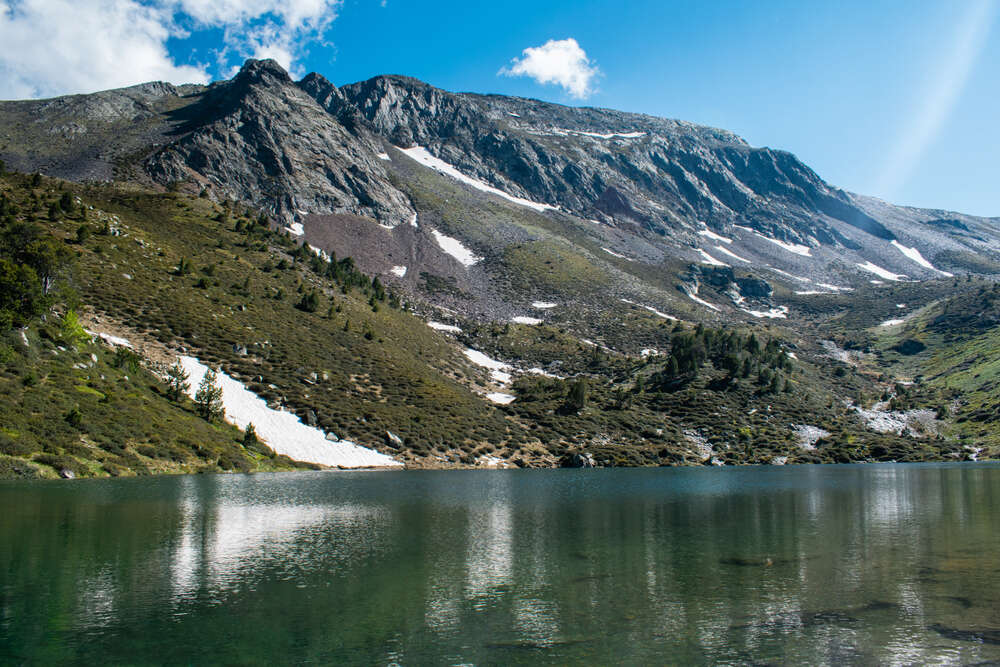 The only principality in the world
If Monaco is a kind of example of a principality, then Andorra is a principality indeed. 2 princes rule here. Interestingly, they are not princes, they are not even native to the country, and they do not have real power. One of the princes is the President of France, and the other is a bishop appointed by the Pope.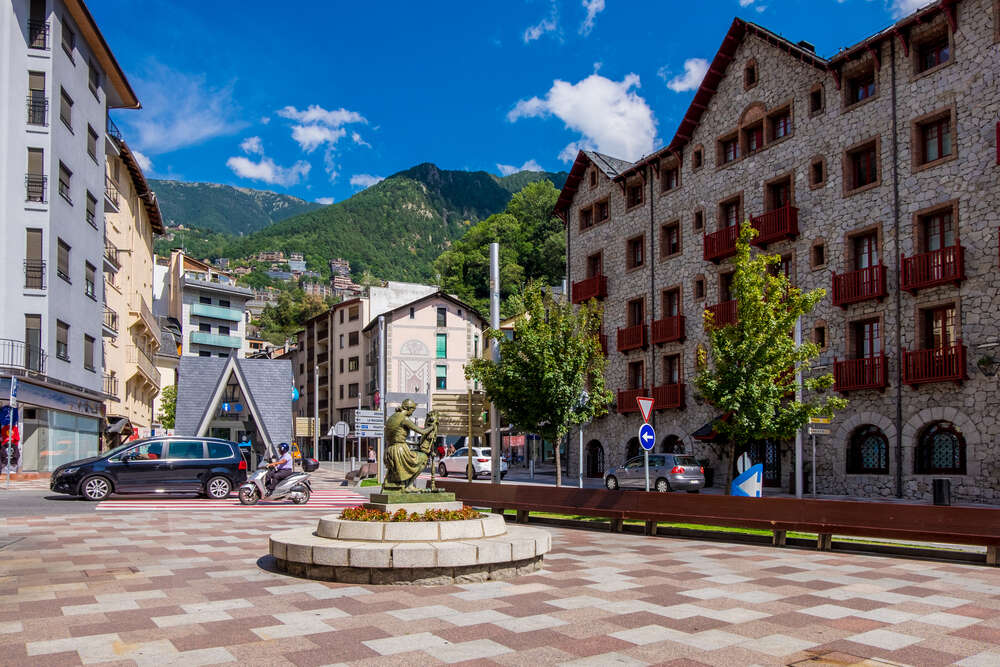 Without own currency, a national bank, taxes, and army
Andorra does not have its own currency. Euro is accepted here. But in cafes, restaurants, and for entering the territory of attractions, you can pay in dollars. Credit cards of international payment systems are also valid. There are no taxes in the state at all, attracting financiers and entrepreneurs from all over the world.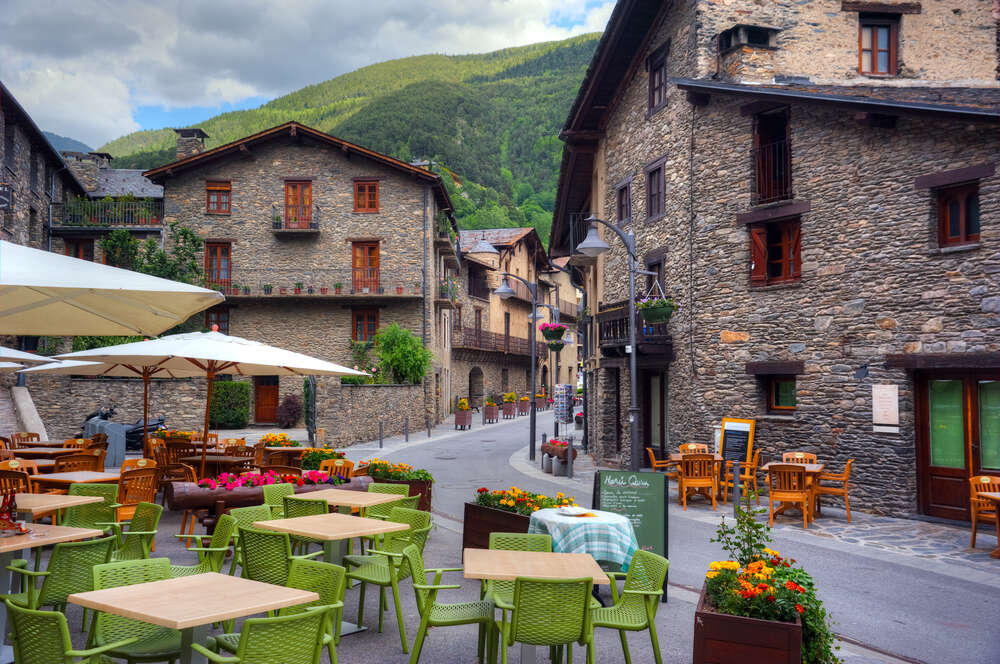 Neighboring Spain and France are responsible for the country's security.
Tobacco is produced here
Those small areas of the country that are suitable for farming are mainly used for growing tobacco. Cigarettes are sold here much cheaper than in France and Spain. Therefore, it is not surprising that tobacco smuggling to neighboring states is flourishing. Plus, you can still smoke in public places in Andorra.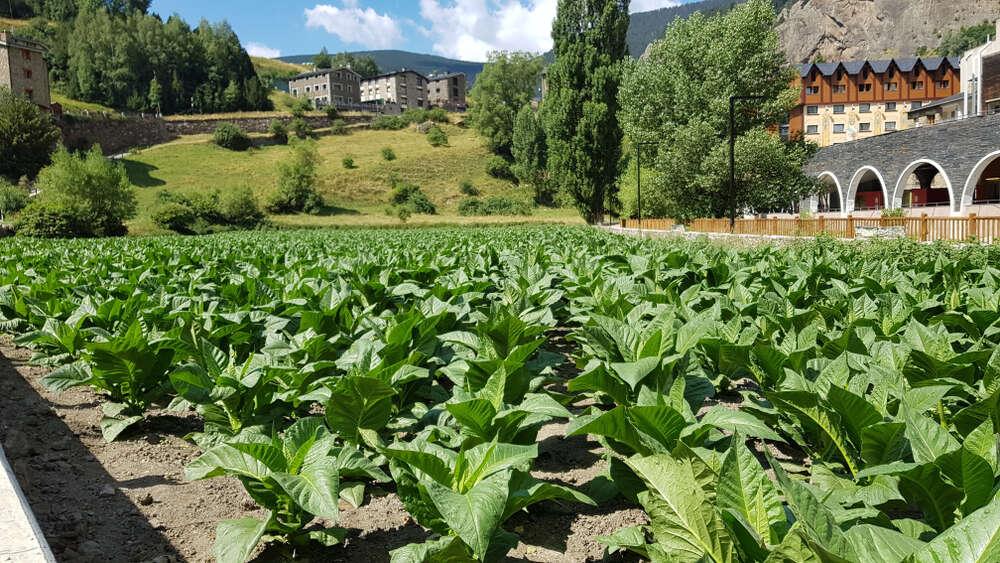 Annual tourist boom
Andorra is visited by up to 10,000,000 tourists annually. True, most of the visitors are Spanish and French. They are happy to go shopping and refuel at attractive prices.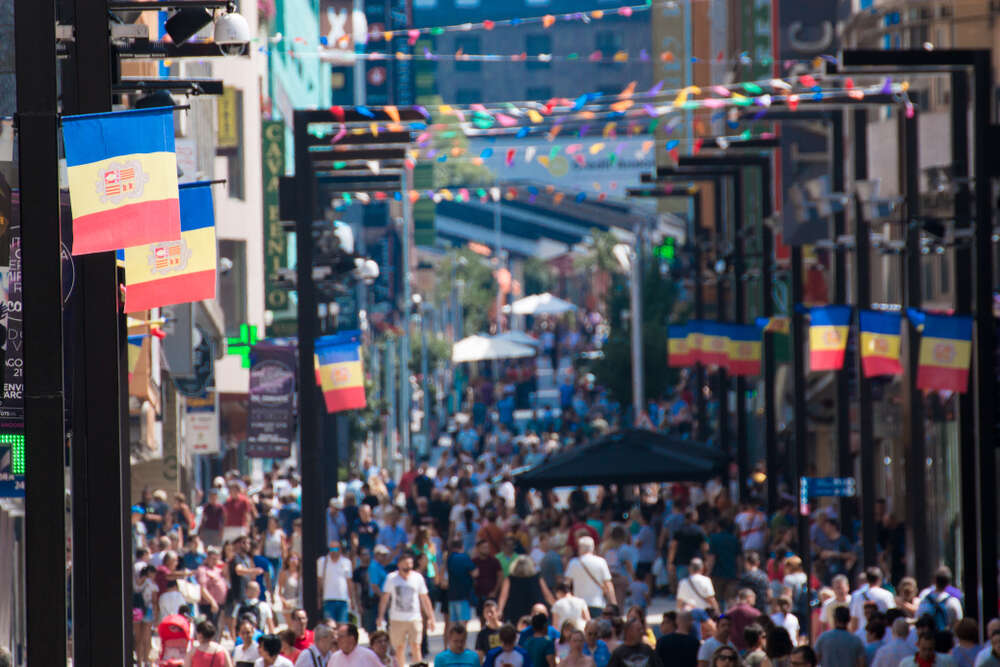 Things to do and places to see in Andorra
Trekking in the mountains and protected areas
Active travelers and hikers will love Andorra. On the territory of the country, many routes have been developed for diving into nature and revealing the secrets of the mountains. Thanks to three protected parks, tourists can admire the variety of local trails.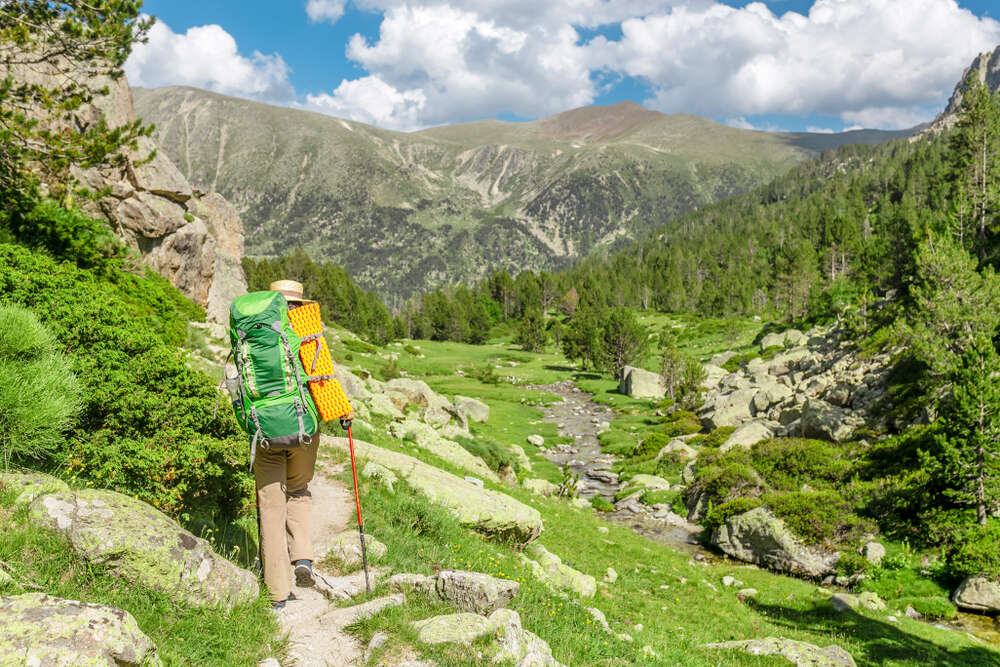 Vall de Sorteny Natural Park is a small nature reserve with unique plants. A place where chamois and Pyrenean newts walk. On the independent route called the path of the Martha, you can find marten's habitat. The path of the Squirrel leads to the botanical garden. The Grau de la Llosa path runs along a forest slope to the Sorteny River. A 4-km trail along the Pla de Sorteny will lead you through the entire park.
Alpine violets and Pyrenean lascoli grow, a royal eagle and a bearded hawk fly in Valls del Comapedrosa Nature Park. The highest point of Andorra is located here - it's the peak of Coma Pedrosa, 2942 m.
Madriu-Perafita-Claror Valley is the largest protected area in Andorra with incredibly beautiful landscapes. The territory is shrouded in a network of trails. Thanks to this, you can wander through the park endlessly, enjoying the local flora and fauna.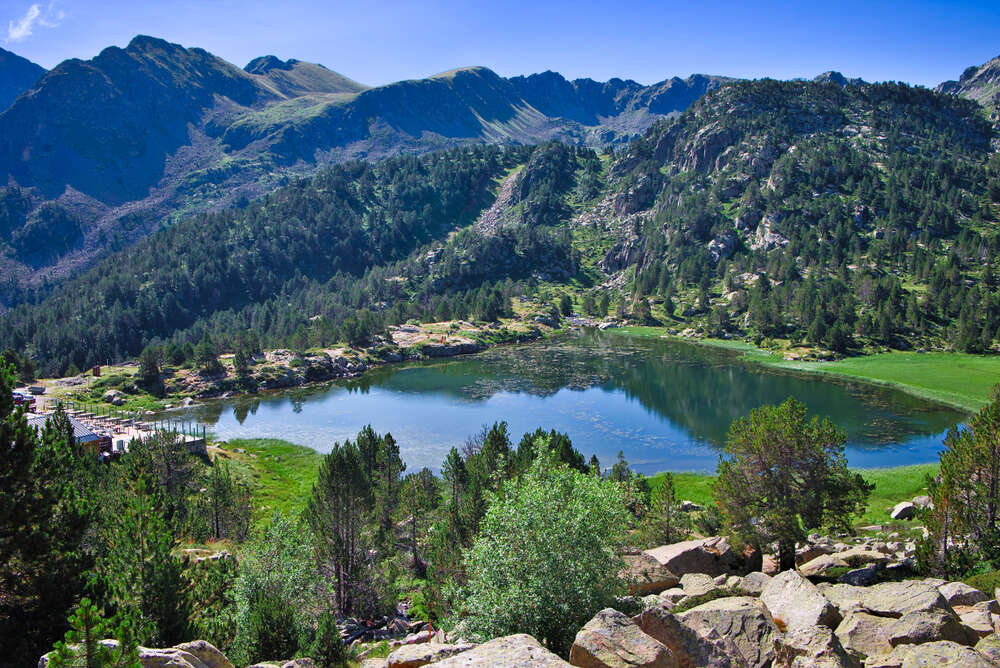 There are many alpine shelters in the reserve. For example, stone unguarded shelters, once shepherd's huts, are available all year round. They are designed for 6-10 people. Usually with bunk beds and a fireplace. There are also paid shelters, which are usually open only in summer. These huts have access to a bar, restaurant, electricity, toilets, and hot water showers.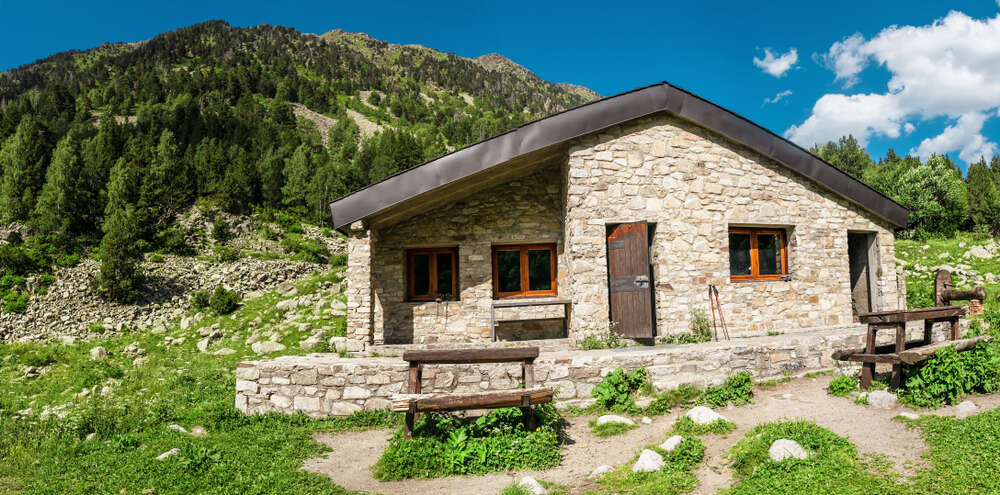 Bonus for tourists
There are 30 mountain shelters on the territory of the principality. It is interesting that those who decide to get around the whole territory need to purchase a shelter passport (a passport can be ordered free of charge at any tourist office in Andorra). Every time you visit a new shelter, a mark is made in it. Then you need to present it at the tourist office of Andorra la Vella and receive a diploma with a small gift for your efforts.
Here, you will find a map of the mountain shelters of the state.
Around the country on two wheels
Thanks to 21 mountain passes in Andorra, prestigious cycling races are held here and new bike trails are being thought out. The routes for cyclists vary in difficulty, but all are accompanied by beautiful landscapes.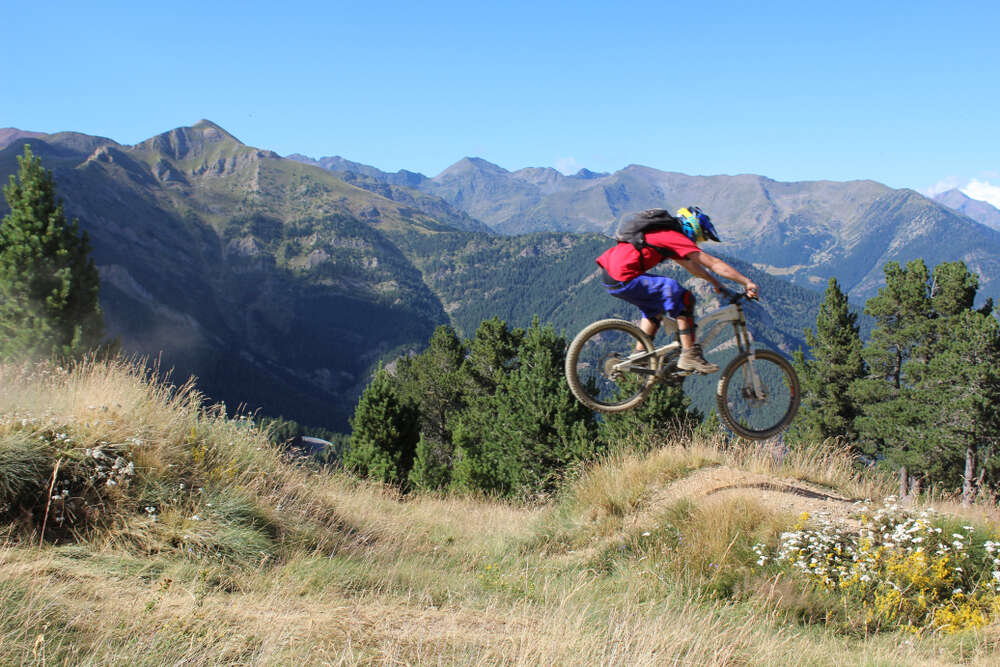 In addition to the fact that you can rent a bike everywhere in the principality, the hotels have all the conditions for such travelers, including the presence of pumps, places to wash the bike, and menus tailored to the needs of cyclists. Such hotels can be recognized by the bicycle icon.
Favorite routes with legendary passes and extreme descents: in Canillo, Ordino, Julia de Loria, Andorra la Vella, Encamp, Escaldes-Engordany.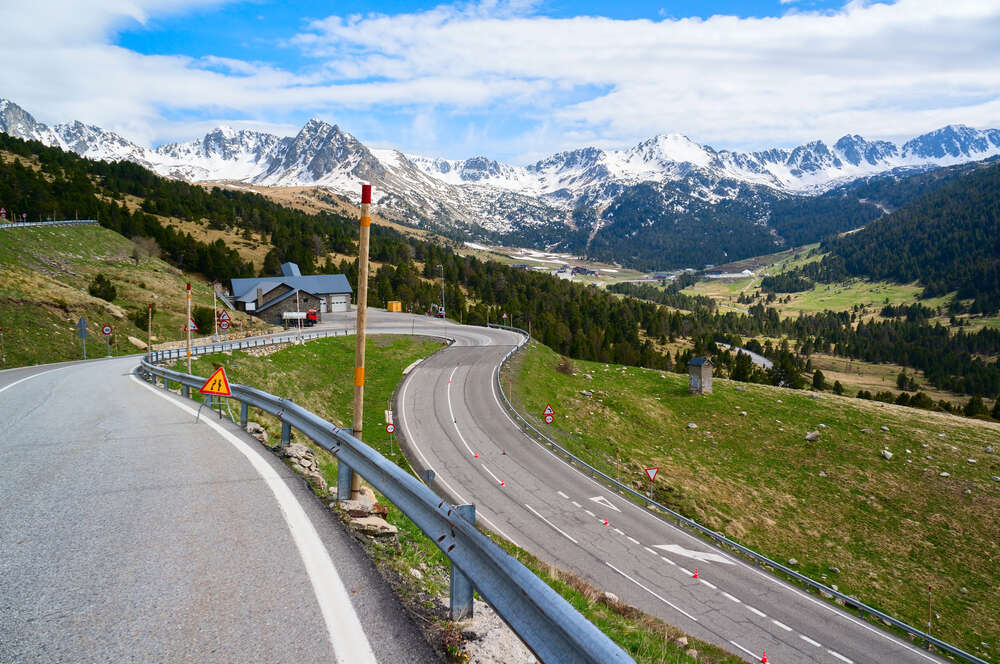 Skiing
In winter, Andorra is all covered in snow, it's all about alpine skiing, snowmobiling, and dog sledding, snowshoeing and cross-country skiing, tubing, and ice-carting.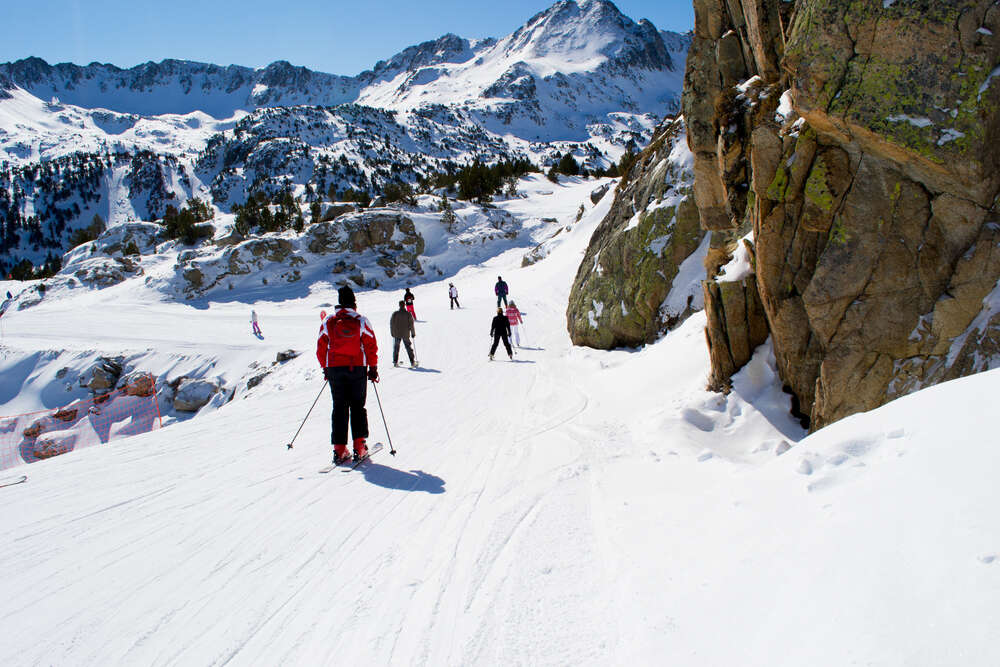 And in Grandvalira Mountain Park, you can even build your own igloo. A basic ticket for € 65 includes a 1-hour introductory course in cross-country skiing, snow tubing, igloo construction, archery, and snowshoe trails.
What else to see in Andorra
Great shopping in the country is possible thanks to thousands of boutiques and malls. Prestigious international brands from around the world are offered here - from household appliances to the latest collections of the fashion world, exclusive cosmetics, and perfumes. And all this is at attractive prices.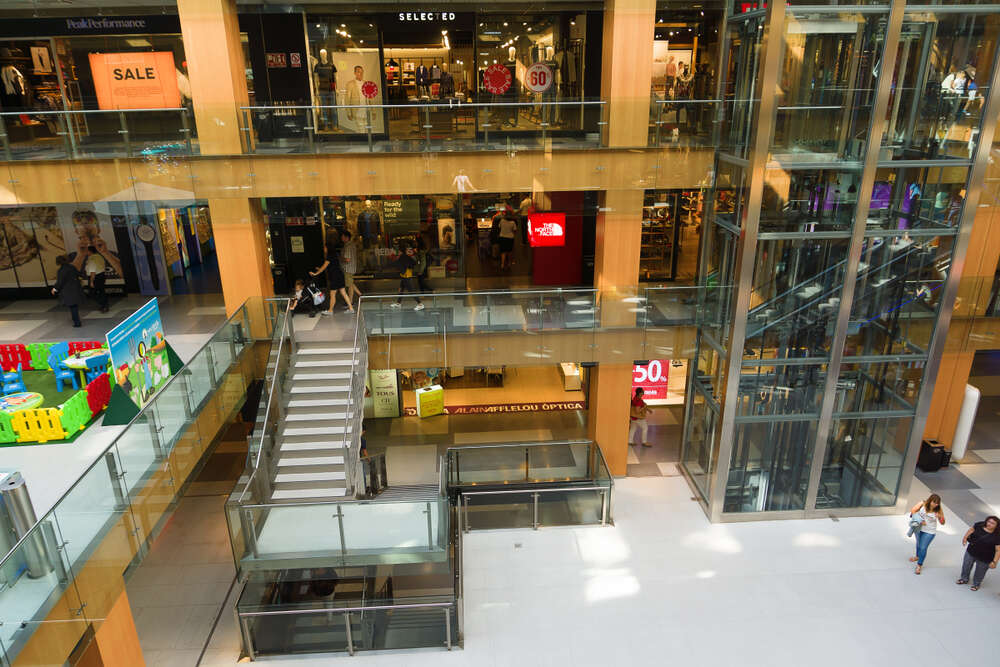 Shops are open until 20:00, on Fridays and Saturdays - until 21:00. Sales are organized 2 times a year. Winter sale - on the 3rd Friday of December, summer sale - on the 3rd Friday of June. It lasts for 3 months.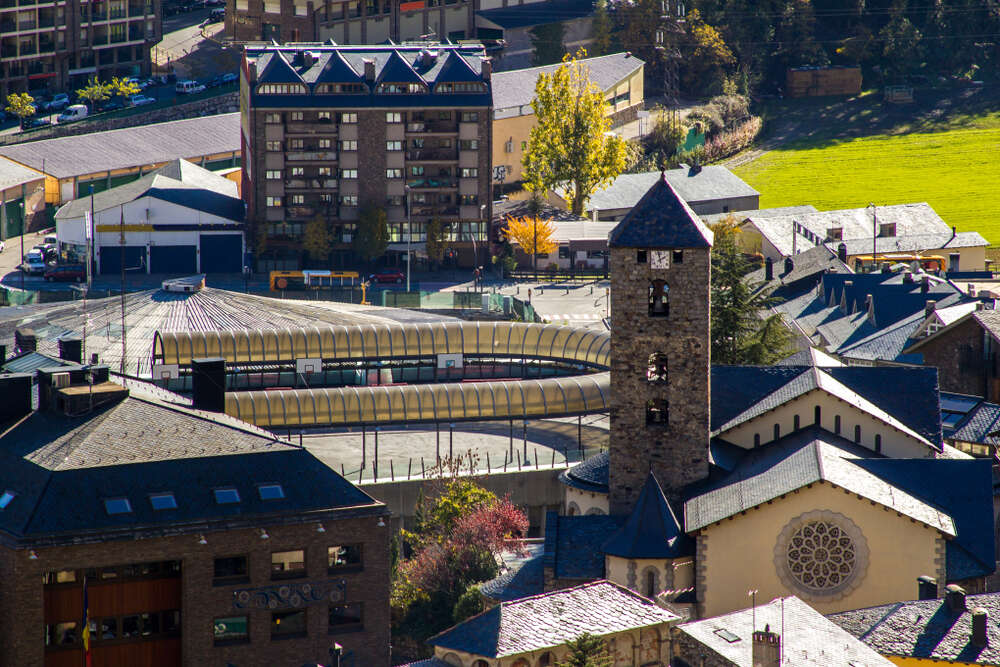 Spas and wellness centers are another great opportunity to find peace of mind and receive high-quality body treatments. In the complex with water treatments, you can use the heated pools, jacuzzi, and saunas. Steam, ice, cold and hot water under pressure are used here for recovery.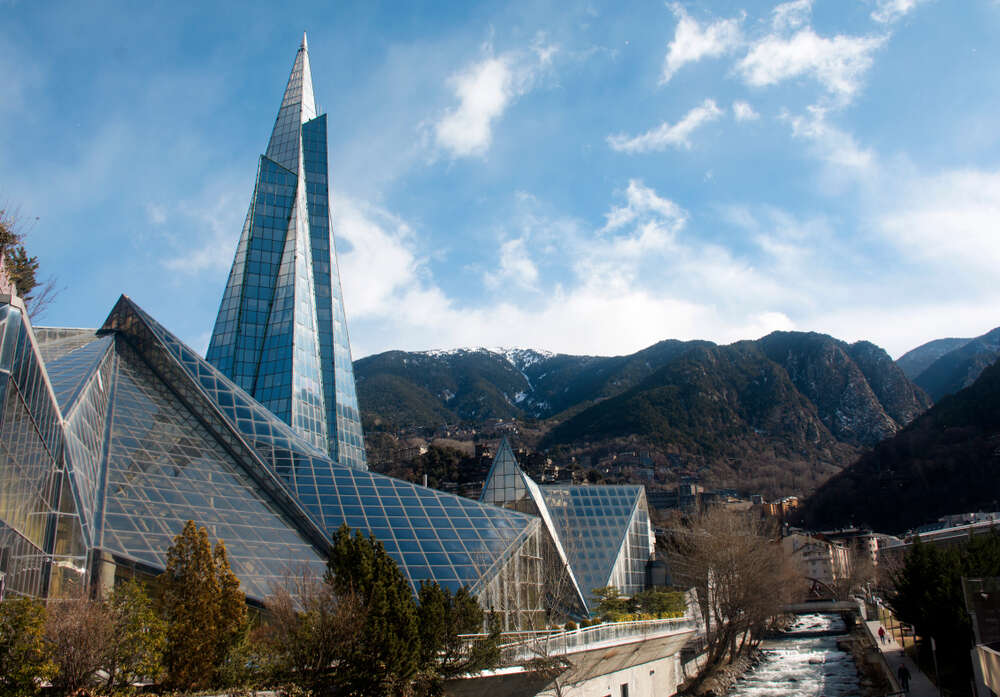 For lovers of history, the outstanding museums, and attractions of Andorra, including the Casa de la Vall and Farga Rossell. The Romanesque heritage is represented on the territory of the principality by small churches: Sant Martí de La Cortinada, Santa Coloma, and Sant Joan de Casellés.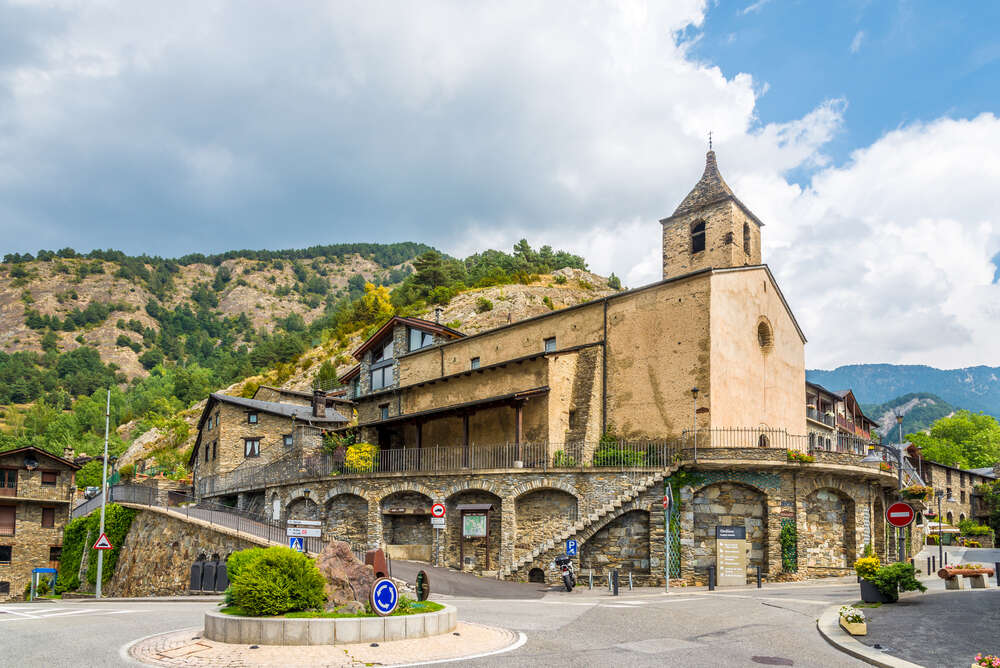 How to get there
Andorra has a couple of helipads and one small airport for private jets. But there is no public airport and railway station. Therefore, a plane or train is a great solution to get to Spain or France, from where ideal highways are laid to Andorra.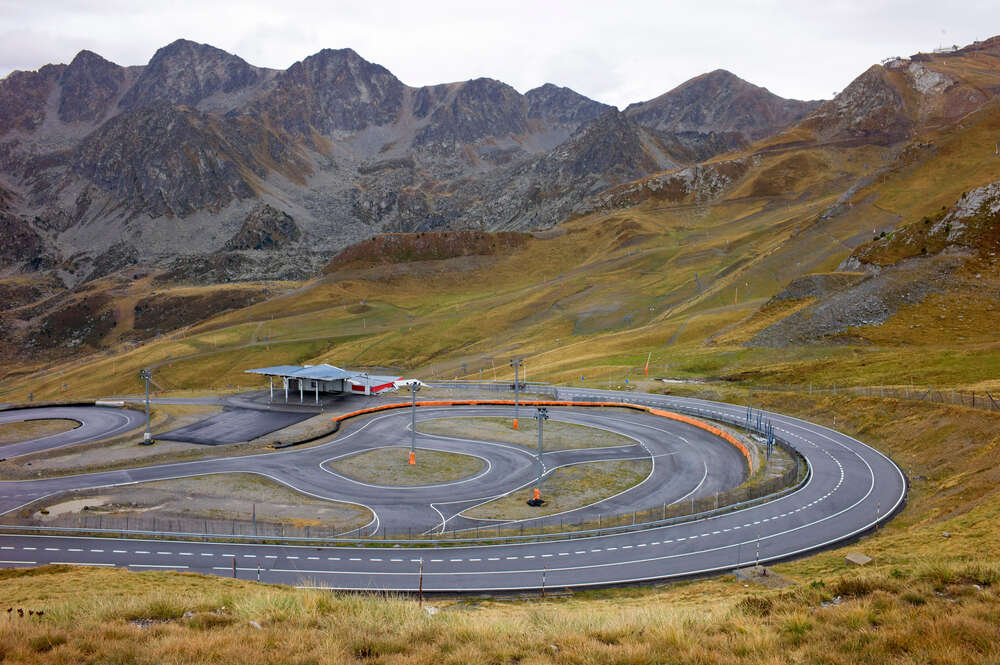 For example, Andorra can be reached in 2-3.5 hours from Barcelona. Despite the fact that the main part of the path passes in the Pyrenees, the road is flat and without serpentine. Impressive mountain landscapes can be seen from the track and equipped observation platforms are organized.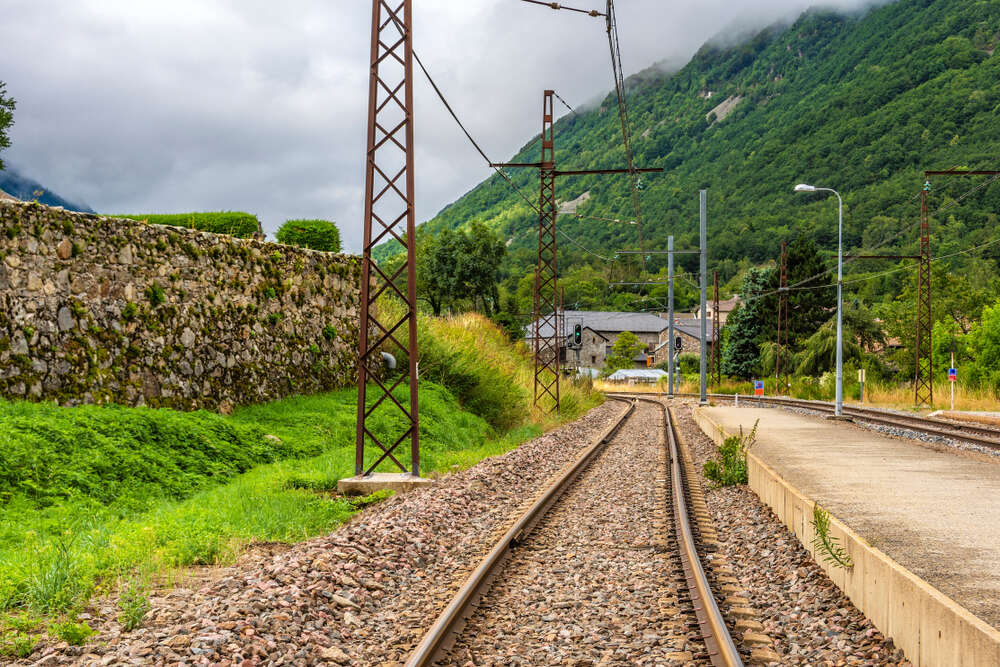 Independent travelers can take a bus from 1 or 2 terminals at El Prat Airport in Barcelona. The ticket price is from € 30. A taxi to Andorra will cost from € 180. Car rental is on average € 13 per day.
L'Hospitalet de Llobregat, the closest railway station to Andorra, is in France. Bus services to the state pass through it from Toulouse.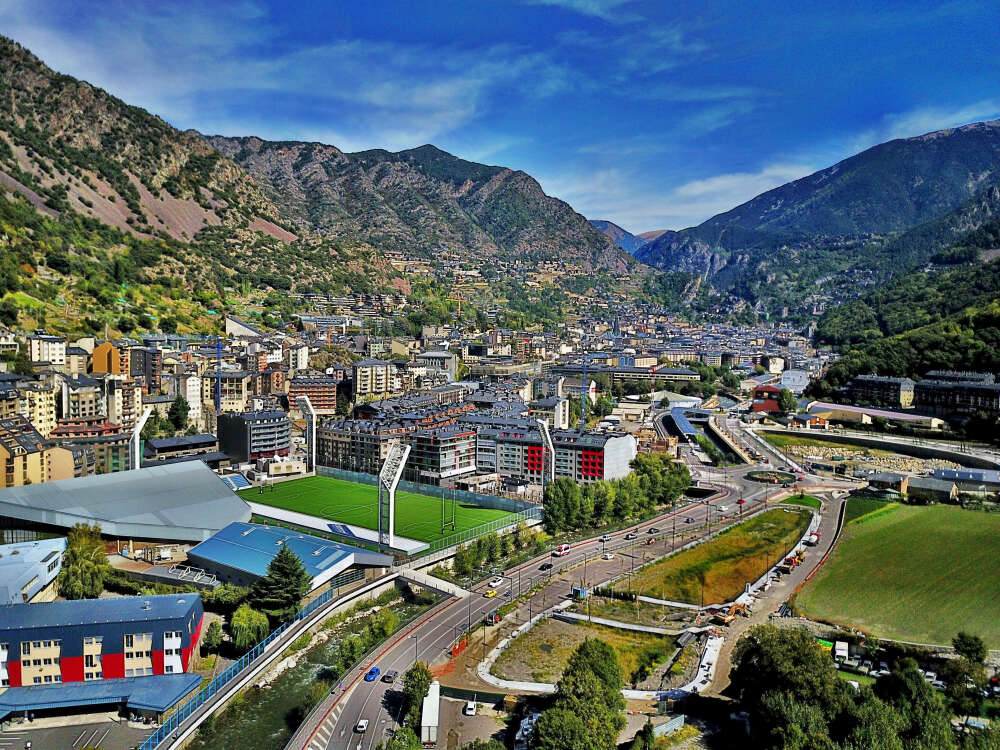 So why not visit Andorra in winter and build your first igloo? Why not visit Andorra in the summer and exhale when you pass all the mountain huts? Make up your mind, Travellizy Team responsibly declares: mountain peaks and local trails are waiting for new travelers. Let's hit the road!