Venice Weather in June 
- June averages is +27° С / humidity 75%
- highest was +45°С in 1994 
- lowest was +8°С in 1987 
- expected – +27°С
Venice in June is sunny and warm. There are short rains with thunderstorms. It is clear and cloudy. From the middle of the month it gets warmer.
Downtime in Venice in June
June is a high season in Venice. There are a lot of tourists. Prices are high. On the Venice Riviera beach time is in full swing. 
Become a part of interesting June city events:
- Republic Day is on June 2. Military Parade and the concert begins on Piazza San Marco at 10 am
- Festival at the Church of San Pietro di Castello at Campo San Pietro 70, runs on the last Sunday of June. Locals gather at the steps of the church: go around, taste local food and listen to music
- San Pellegrino Cooking Cup runs in June. Event combines sailing regatta and culinary tournament. Starting line is on the Lido island – finishing line is on the San Georgio island. Participants are only Veneziano Yacht Club members 
- Night of Art in Venice is in mid-June. More than two hundred museums, churches, galleries and cultural centers, hold performances, exhibitions, literary readings and free museum tours. Doors open at 6pm. Free entrance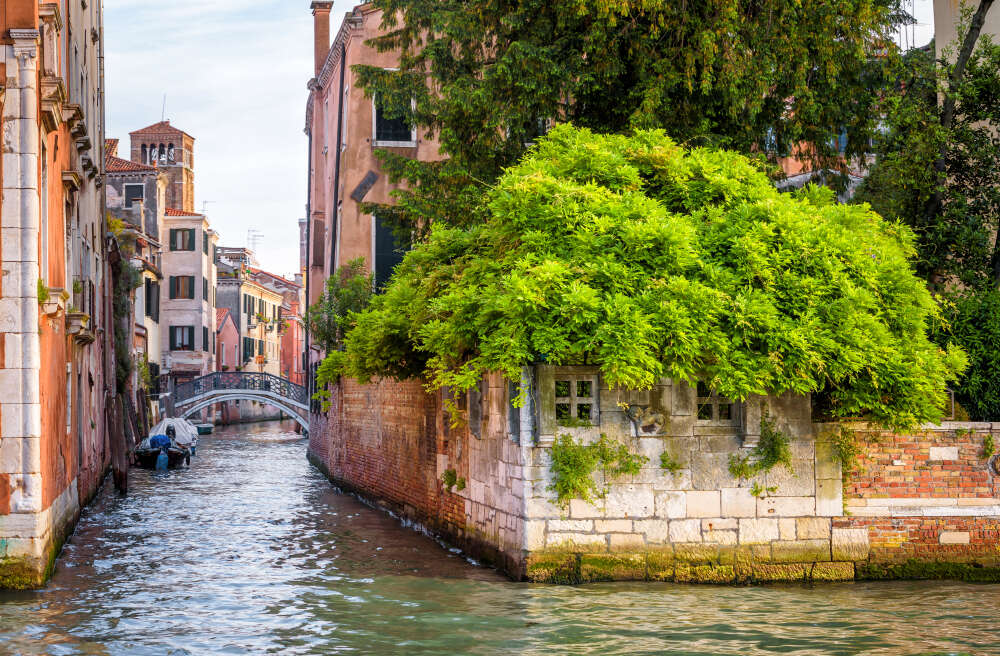 Tourists get on the bell towers, admire the channels views from a bird's eye, looking for the famous narrow streets, combine sightseeing and beach holidays. City roofs tours are very popular.
Packing List Items
For a June Venice get summer things: shorts, T-shirts, lightweight long-sleeved clothing, sunglasses, tanning lotion, swimsuit, comfortable no-hill shoes and a hat.
Umbrella or a raincoat is also a right choice.
It is better to have a fanny pack for excursions in crowded places.
If a packed city does not prevent you from enjoying the unique history, you have a desire to visit the highest peaks of the City of Water and feel the charm of a beach holiday – book tickets to Venice today!