Venice Weather in March 
- March averages is  +12° С / humidity 58%
- highest was +22°С in 2001 
- lowest was -5°С in 2014 
- expected – +13°С
It is windy and cloudy in March. The sun peeps rarely and briefly. Drizzling rain. High probability of aqua alta, regular water rise in the city canals.
Downtime in Venice in March
March in Venice is a quiet month, fewer tourists. When Carnival and Easter holidays fall on March, prices get much higher and the city is filled with tourists.
A transition to summer time, an hour ahead, is on last Sunday of March.
In Venice in March you can become a participant in such events:
- Most often the Venice Carnival closure falls on beginning of March. The results of the competition for the best carnival costume, the coronation of Mary and the flight of the Lion take place on Piazza San Marco at 11 a.m. Free entrance
- Carnival party in Arsenal with the participation of famous European DJs runs on the last day of the carnival at 10:30 p.m. 
- March 25th Venice Foundation Day. Folk festivities on Piazza San Marco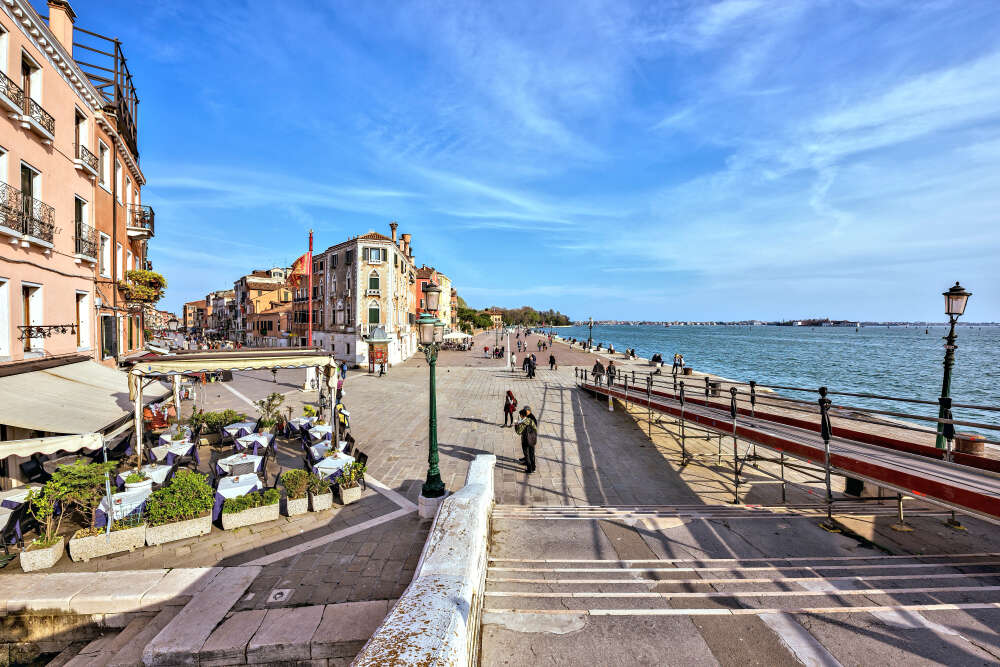 Tourists visit sights, musical concerts, libraries and theaters in March. Take part in the Venice Carnival, make photo shoots in carnival costumes.
Packing List Items
In March one needs a warm jacket, sweater jacket, jeans, hat, scarf, waterproof shoes and high rubber boots, an umbrella or a raincoat.
For theater:
- casual style but not jeans
- for parterre fit evening dress for women and a suit for men
Mind, in churches a woman's head and shoulders should be covered, men should be in trousers.
If the vacation falls on March, and you do not know where to spend your holiday time, the perfect decision is to book tickets to Venice now!