Venice Weather in September 
- September averages is +24° С / humidity 63%
- highest was +31°С in 1974 
- lowest was +9°С in 1987 
- expected – +24°С
It is sunny, warm and mainly clear at the half of September. Good chance of gusty winds at the other half. It gets cold on water. Low probability of acqua alta or flooding.
Downtime in Venice in September
High season keeps up in September. Sightseeing tours are in full swing. The final month for a beach holiday. Mosquitoes. Fewer tourists. No lines on vaporetto or river tram. Prices for hotels and services are reduced.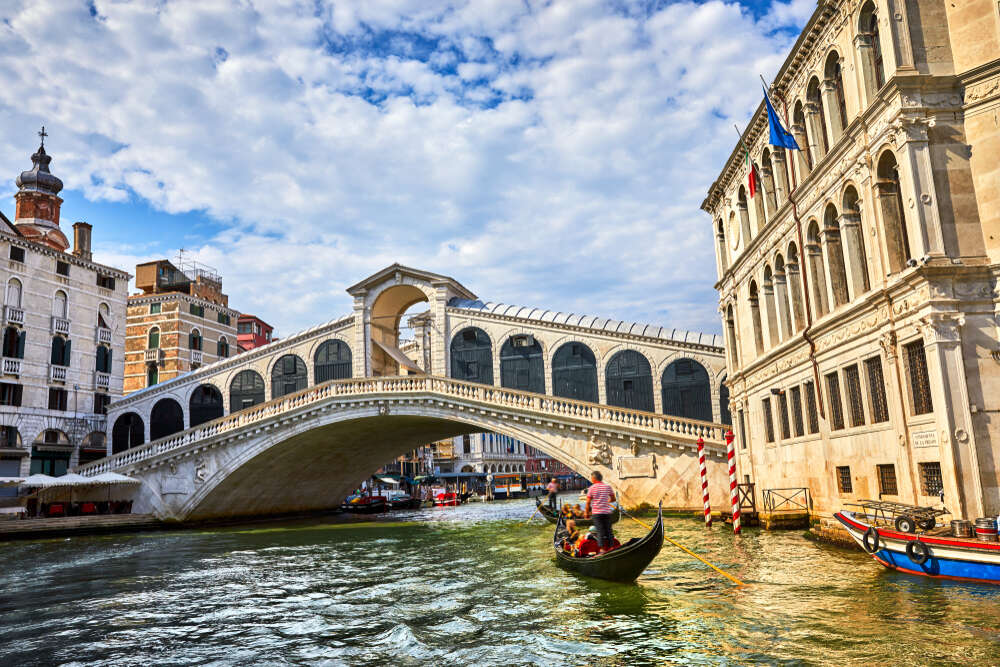 Venice events in September:
- Venice Film Festival closing falls on the beginning of September. Event takes place on the Lido island. The award ceremony starts at 8 pm. Ticket price starts at € 20. Locations:
-- Palazzo del Cinema and Palazzo del Сasinò on Lungomare Guglielmo Marconi
- Yearly Historical Regatta runs on the first Sunday of September. Costume parade starts at the quay of San Marco at 4pm, the finish line is at the Santa Lucia boat station. Admission is free, VIP seats on the water platform are € 60 
- 10-day Music Biennale begins at the end of the month. Location: Teatro Goldoni at San Marco, 4650 / B. Ticket price starts at € 20
Packing List Items
In September, you still need summer clothes, sunglasses and bronzing cream, but grab a waterproof jacket, closed footwear and umbrella.
In the evenings it will be comfortable in a warm sweater, jeans and sneakers. 
Mosquito repellent is needed at the first half of the month.
Want to visit Film Festival red-carpet event, see a lot of celebrities, listen to talented music, and find the warm sea – order tickets to Venice even today!