Charming nature, fresh air, soulful cheese and of course the Alps is some Paradise for skiers and snowboarders. Hunting for new feelings I happened to visit Austria this winter. If you are not a driver, you can use a bus, train or hotel transfer to get to the ski resorts. I prefer to off the well-worn tourist trails. So in the Innsbruck Airport, which is on the west of the country, I managed to rent a G-Wagen to travel about Austria. Rent car deposit was 500 euro, and refueling at was 1.32 euro per each liter of gasoline.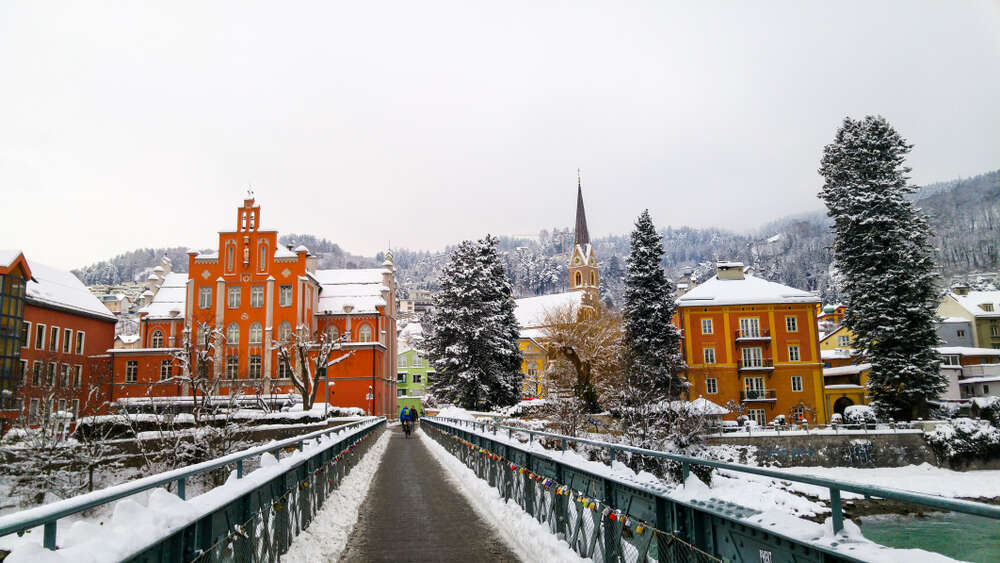 Austrian Extreme Sport
My path is to Tyrol, the most highland zone in the Austrian Alps. Aside note: the Innsbruck Airport is one of the most beautiful European flight harbors in Europe. The town belongs to the valley at the very foot of the Alps.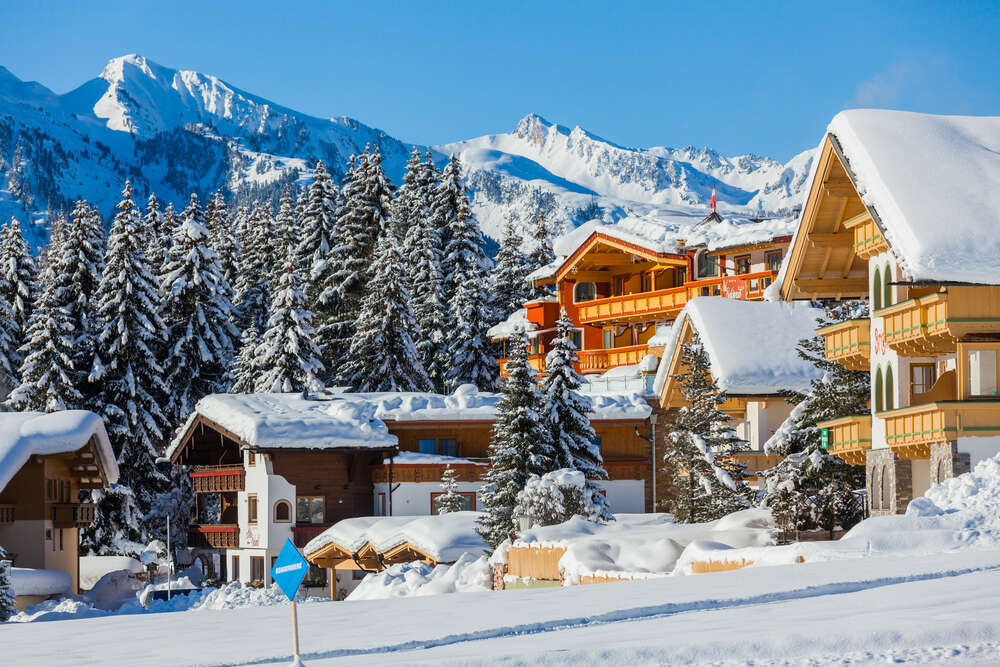 Easy to get from here to ski resort Mayrhofen with its fantastical sharp angled black slope named "Harakiri". The slope is considered to be the worst in the whole of Austria. Its angle gets to 78 grades. Those who do not go over the slope and fall, roll down by the stone slope, and it is impossible to stop. The smallest skier's mistake!! and the balance is lost.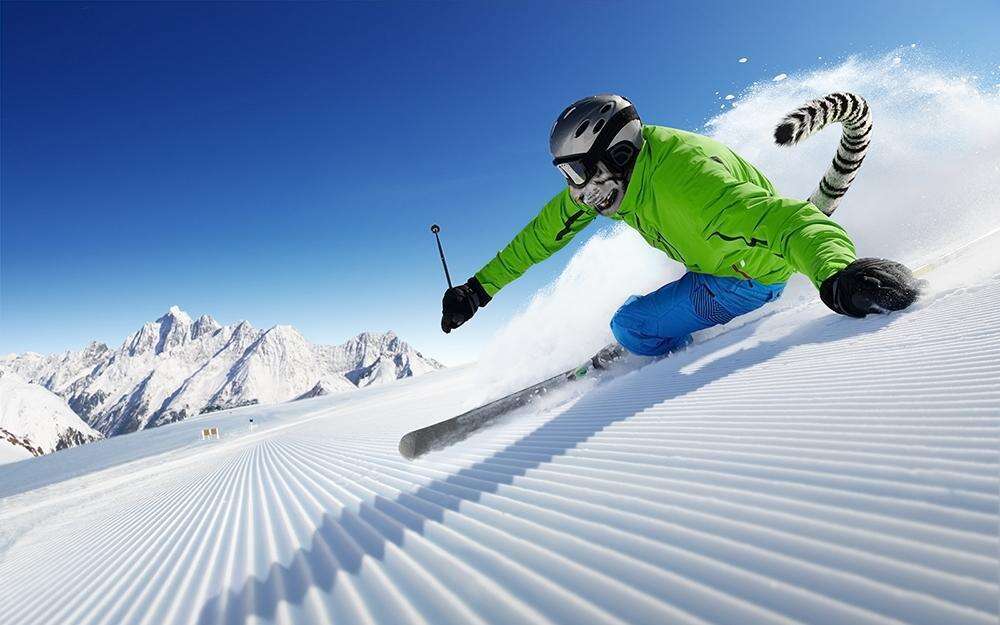 Interested in the feelings on the Harakiri slope? It is like the ground crumbles under your feet, breakneck speed increases and only adrenaline is in your head. This is one of the ten most hair-raising trails in the world. Skiers say it is a trail to move mountains but are careful not to scrag.
53 euro for a daylong ski-pass. Resort is with the reasonable prices and massive opportunities, real Heavens for the winter sport and tourism fans. From the mountain peaks greet strikingly beautiful views. If you are not the ski-pro, brush your tricks on one of the Ahorn Mountain nursery slopes (650-1965 meters).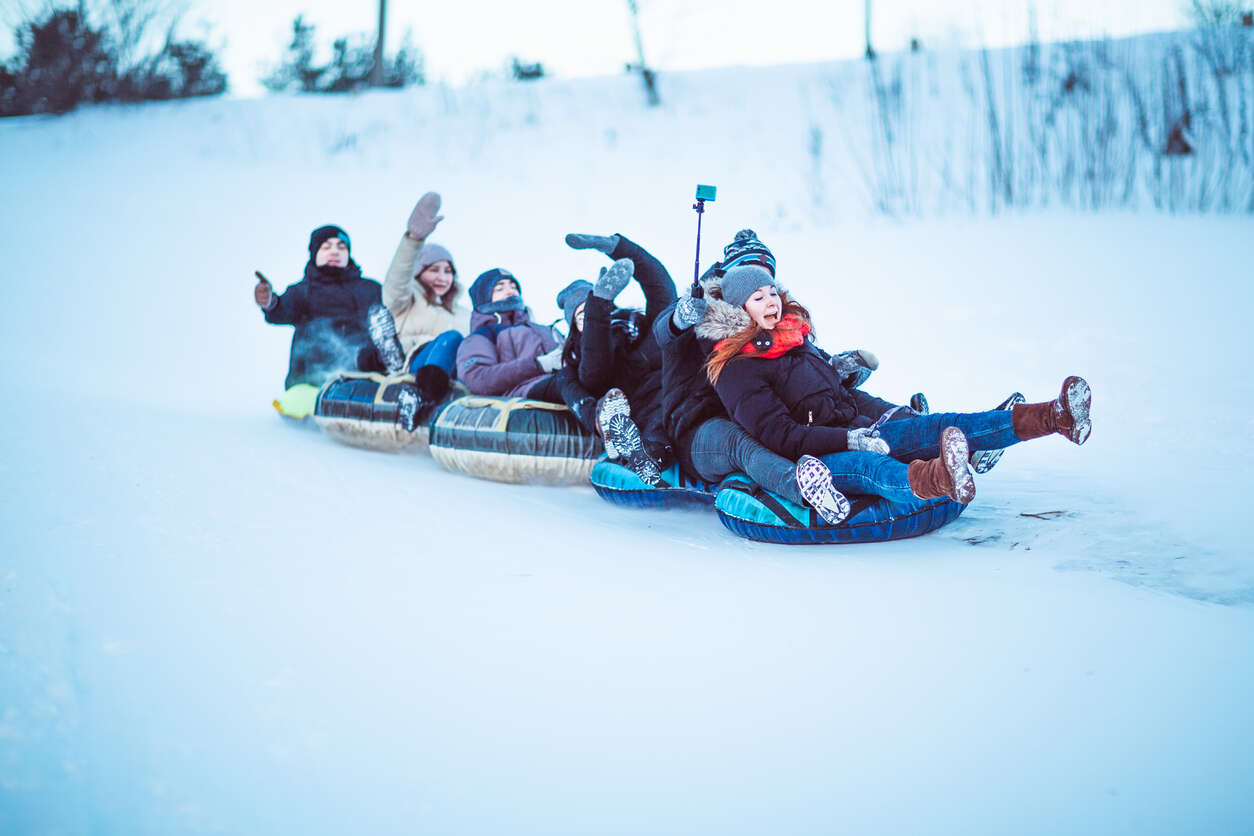 Some extreme for those who cannot ski? Go fun sledging, try ice stock sport, ice skating and horse-drawn sledge ride, paragliding and ballooning, snow rafting – descent from the mountains by air rafts and car tire rides.
Swarovski Treasury-place
In a little Wattens town, which is nestled not far from Austrian Innsbruck-Land, a surprising magic adventure is waiting for you. Just imagine a hill with the sparkling eyes and mouth with flowing water out. That is a Giant on the cave entrance protecting "The Crystal Worlds". The Austrian company's Swarovski teeming treasures are housed in earth's womb.
When one gets down, he finds himself in a world of crystals and illusions created by lights, various sounds and smells.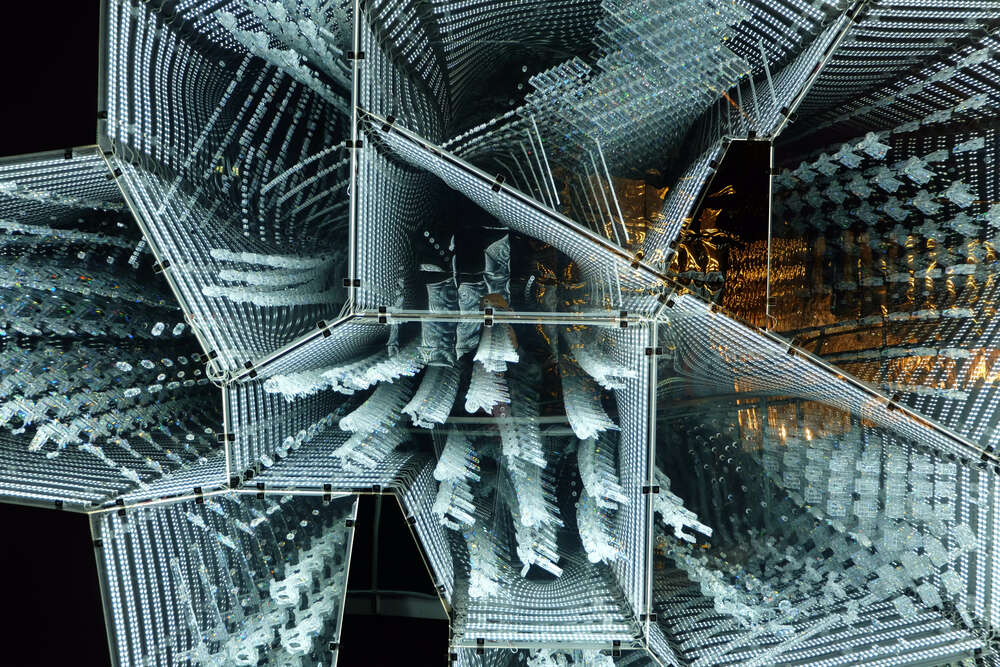 Music, theater and circus festivals are run here. In the sparkling halls, you can walk to no end and enjoy the crystal game in curious show-pieces – clothes, dolls and fitment.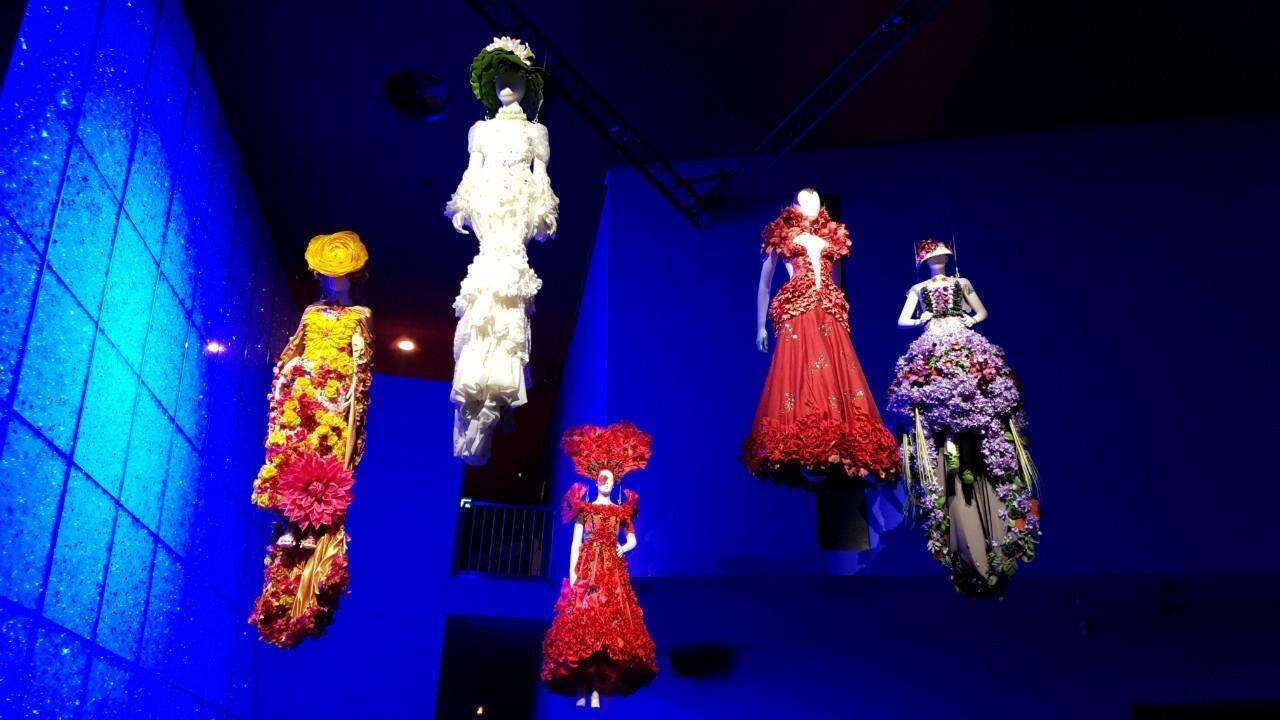 I admired Crystal Theater and underground art gallery, footed along the ice tunnel and thousands of sparks scattered under my feet. If you want to go over my adventure and feel high, it is 19 euro to pay for the entrance.
Resort of Kings
Getting enough of the resort, I decided to return my rental car in Innsbruck, and look at the mountains from the express train window. Paid 23 euro for the travel, I got the train following to St. Anton am Arlberg. Travel time was 1 hour and 8 minutes, we covered 98 km, of which 10 km we drove through Arlberg Pass tunnel.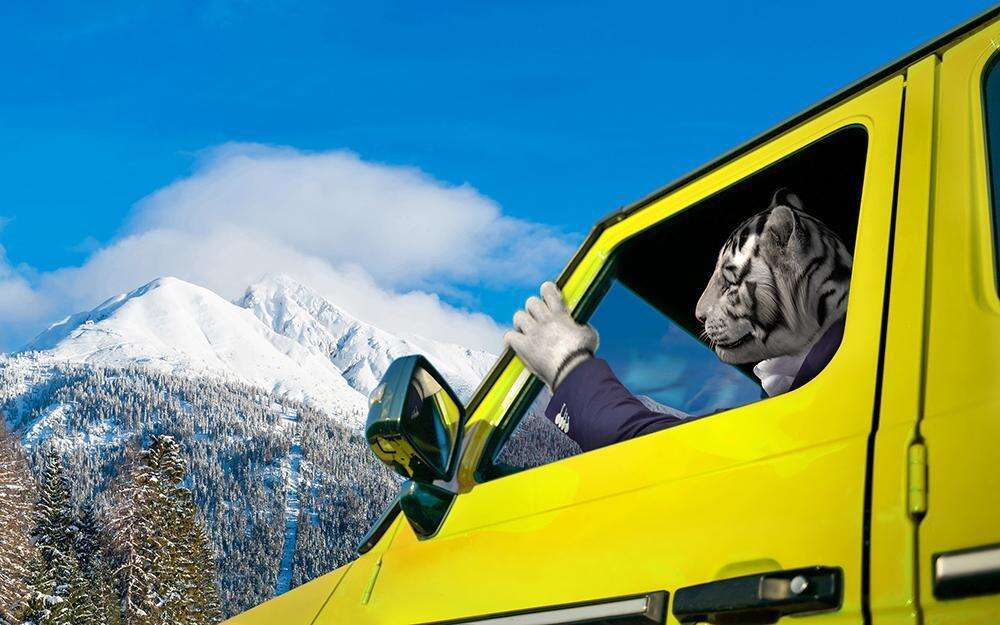 St. Anton was attracting me by its picturesque beautiful valleys not far from Tyrol and Vorarlberg, with its cozy little Austrian houses and fluffy snowy cover on the mountains. In the Eastern Alps here is most of the snow, so the ski season here lasts till May. 
I was dreaming to see the cozy Austrian town welted with mountains, place where celebrities, royal families and "Formula 1" champions spend their holidays and vocations. And my St. Anton came true.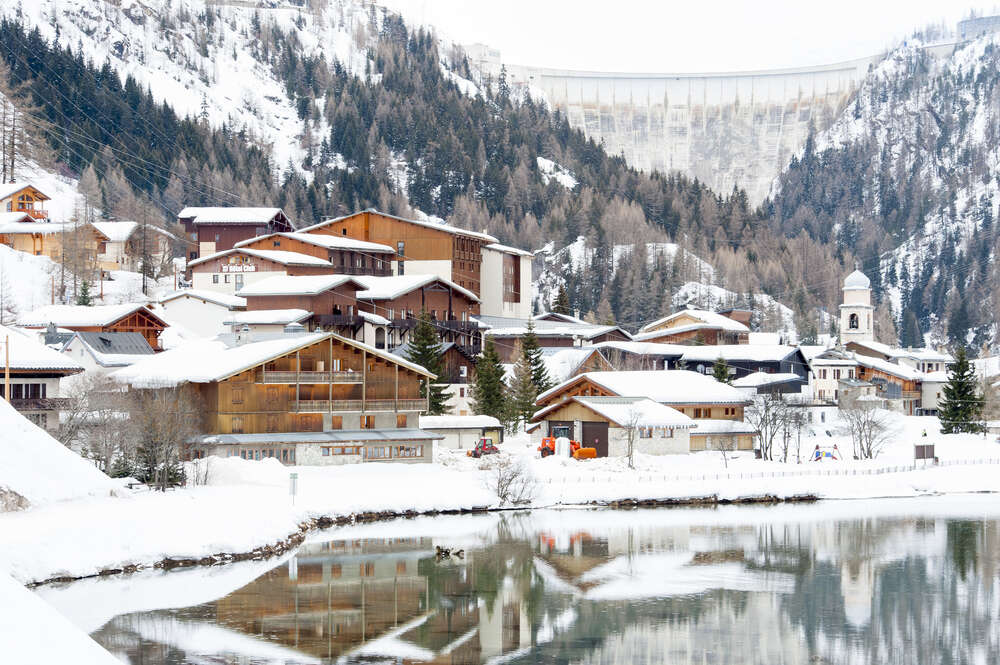 The town lives in the foot of Arlberg mountain range. It is the very place where 130 years ago «Nordic Planks» ski was brought, and in the neighboring Zürs first collector was built in 1937. Actually, the mountain range is a birthplace of the Austrian ski sport.
I set forth to the aristocratic resort Lech not far from Arlberg. Gourmands consider it to be a real Mecca of the delicious food. If you are one of the "Michelin" fans welcome to this resort. Rud-Alpe Gastronomie, a hideaway restaurant, is the best place to visit. Seems it is the most delicious and trendy place facing incredible mountain panorama.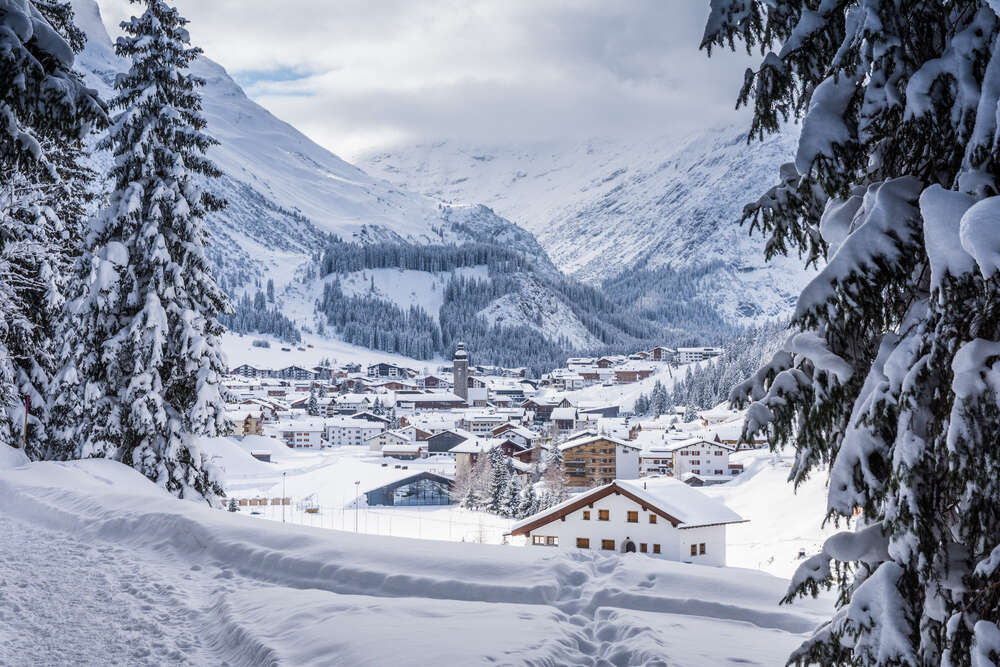 Rud-Alpe is always packed and you will need to wait for a place. But it is worth waiting. A jolly good Tyrol home cooking is what you are going to try. The generous portions and fine dining prices. It is very hard to give a good word to some specific meals, as everything is so far delish.
More Advice to the Discoverers 
English and Russian are enough for communicating while travelling Alpine Resorts. When packing for a trip, check the forecasts: in January it is -5C. National food in Austria is rather simple and rich. For sure you need to try "Kaiserschmarren" – omelette cooked from eggs, milk, flour, sugar, cinnamon and raisins. Before dishing up it additionally sugar powdered.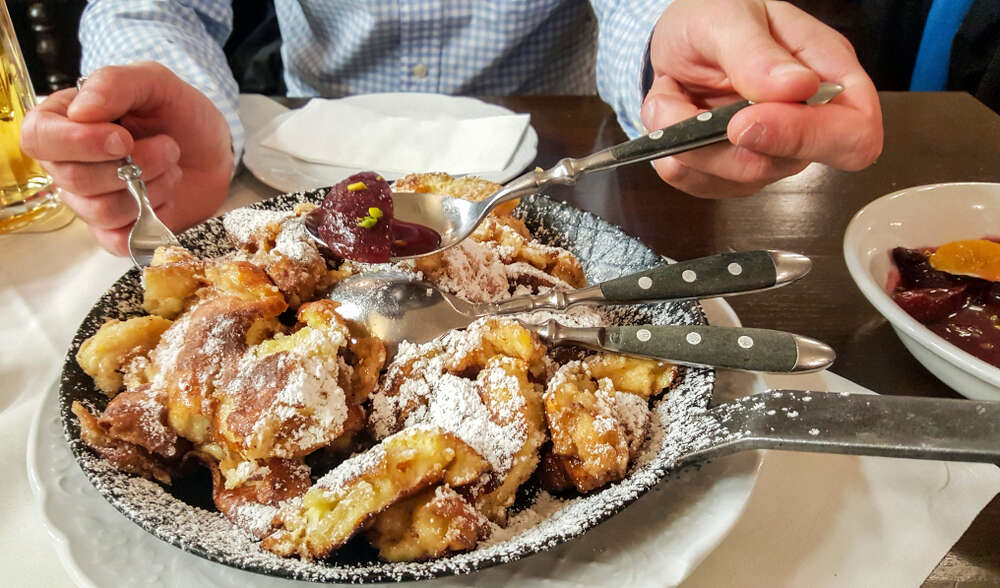 Austrian people are early birds. Most of them wake up at 6 am and 10 pm is their bedtime for weekdays, the weekends they prefer to sleep for 10 hours. Newspapers are a must attribute of the Austrians. You hardly can find someone in Austria not interested in print media. The current events in the country are not only read but are on the table all the time. They are sincere and good-minded people. Eagerly help the travellers, share their experience and advise.