The Annapurna Circuit is Nepal's most popular trekking route. And there are many reasons for this, from the picturesque and diverse landscapes on the track to its relative simplicity. But you should not think that you can conquer the Thorong La pass in one fell swoop, in slippers and shorts. As for any other mountain hike, in order to pass the track around Annapurna with comfort, you need to know a number of important things.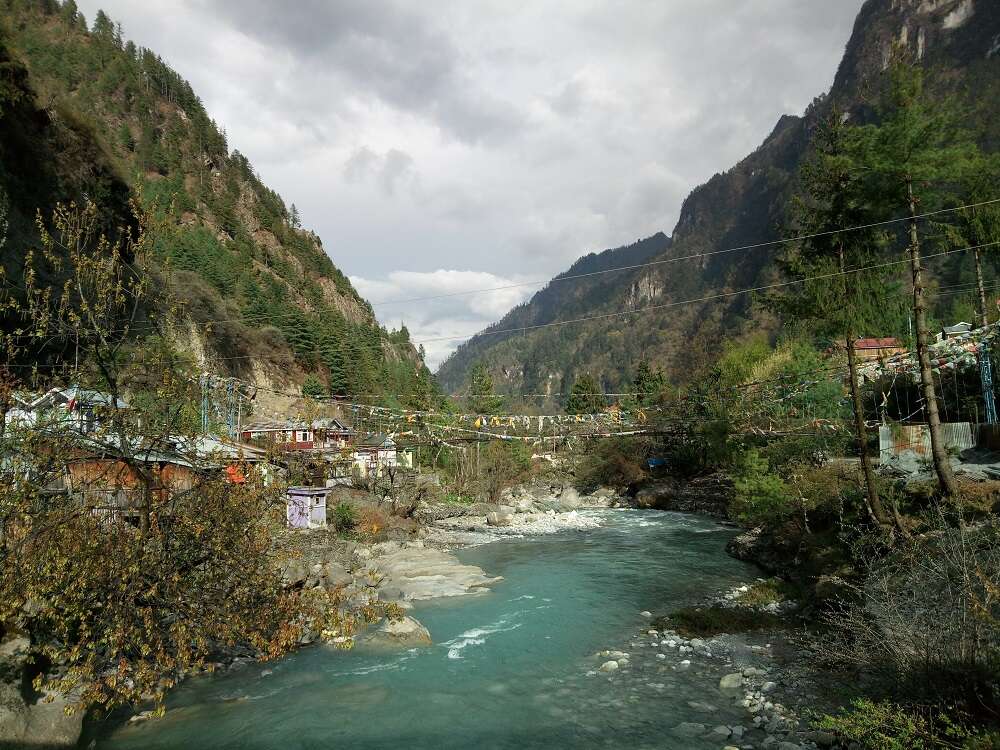 Mountains and beyond: things to do in Nepal
Preparation for the track - equipment and documents
Although the Annapurna Circuit is much simpler than the track to Everest Base Camp, it will be very difficult to overcome this route without some things. So you will need:
    - Comfortable shoes. Ideally, this should be mountain boots with a secure fit of the foot and non-slip soles. A large part of the track passes along trampled mountain roads and paths, but on the Thorong La pass, you may need to walk along the glacier. If you have a place in a backpack or you are going with a sherpa porter, then you can take two pairs of shoes - light sneakers and boots.
    - Warm clothes. Up to the mark of 2500-3000 meters, you can go light - in pants and a T-shirt, but closer to the pass, you will need thermal underwear, a warm sweater and a non-blown jacket, a hat and gloves.
    - Sunglasses and sunblock. The higher the mountains, the more ultraviolet radiation burns the skin. At high altitude, you can easily get sunburned even if there is snow around, and because of the cold wind, you will not feel the sun's rays at all.
    - Trekking poles. These things are not necessary, but desirable. Sticks significantly facilitate long pedestrian crossings, serve as additional support on complex terrain and icy ground.
    - First aid kit. It must have anti-colds, antipyretic and painkillers, as well as a bandage and means for disinfecting abrasions and cuts. It is also recommended to take pills for a mountain sickness, for example, Diamox, although you might not need it.
    - Chargers for equipment and a portable battery. There are enough settlements and, accordingly, sockets on the route, so if you have a charger, you definitely won't be left with a discharged smartphone or camera.
    - Thermos. The first half of the way, you can carry cold water in it, the second - hot tea. Also, a reusable bottle for water will not hurt.
    - Raincoat. Even in the midst of the dry season in the mountains, there are widespread showers, and getting wet during a mountain trekking is not really a fun.
    - Sleeping bag. Optionally, if you do not want to pay extra for warm blankets, when stopping for the night. In addition, a good clean sleeping bag can be not only warmer, but also more hygienic than blankets in the loggias.
    - Headlamp. It will be useful on the last day before the pass, when you need to go out before dawn, and in general, it will not hurt.
A huge plus of the track around Annapurna is that you do not need to carry a tent, a burner and other camping equipment with you, if you are not an avid supporter of overnight stays. Of course, a convenient backpack for equipment is still needed.
Everything you need for passing through the Annapurna Circuit can be bought or rented in Kathmandu or Pokhara or even on the way, for example, a hat, a scarf and warm gloves. But keep in mind that these things may not be of high quality, so experienced travelers prefer to take their proven equipment.
You are allowed to go into the mountains without trekking poles and hats, but not without a special permit. The permit for the route and the climber's book TIMS are issued in Kathmandu or Pokhara. For registration, you need 3 passport-size photographs and a copy of the first page of the passport and the visa page, both documents cost 37 euros. If you issue permits at a travel agency or hotel, you will have to pay extra for their services. Documents are checked very often.
Dust and flags: what to see in Kathmandu, the capital of Nepal
Annapurna Circuit Trekking - options, prices and conditions
You can walk on the track in two ways - on your own (or with a company) or with a porter. A sherpa porter can be hired before the start or on the way, and his services cost around 200 euros, depending on for how long you hire a sherpa. Of course, the price also depends on your ability to bargain.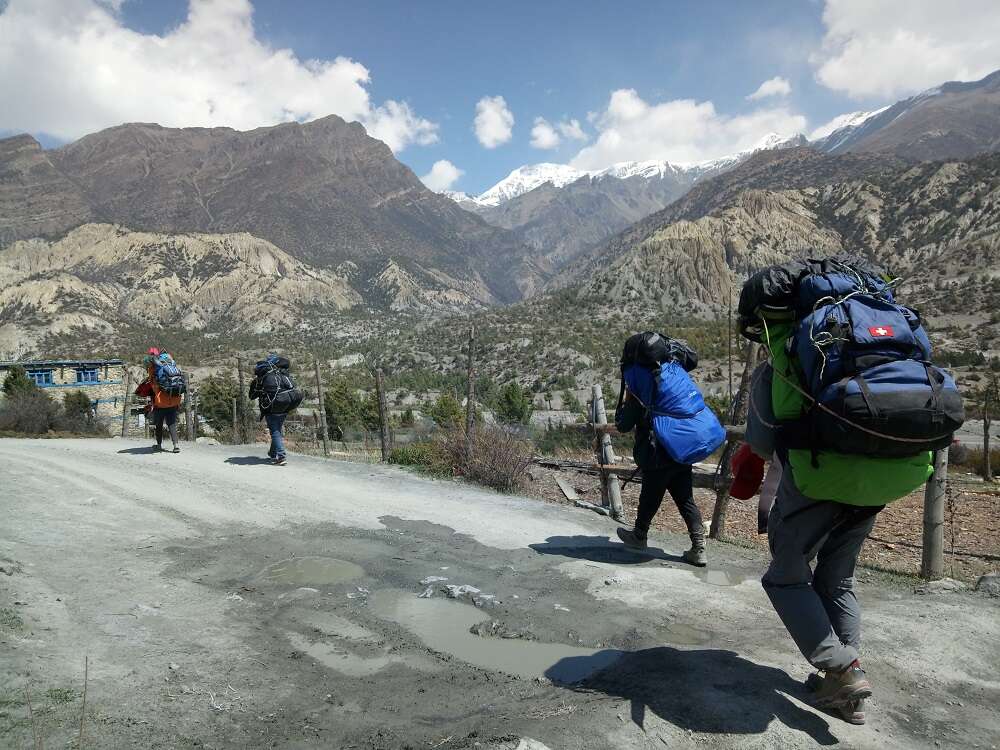 If you go to the Thorong La pass with a sherpa, then the track becomes much easier and more fun. The porter not only drags your belongings on himself, but also makes arrangemets for an overnight stay in advance, which is especially important in the high season, helps in difficult places and even photographs you in a pose of a mountain conqueror. On the other hand, if you want to go the route alone with your thoughts, and you are not afraid to solve all the problems yourself (which is easy), then you can do without a porter.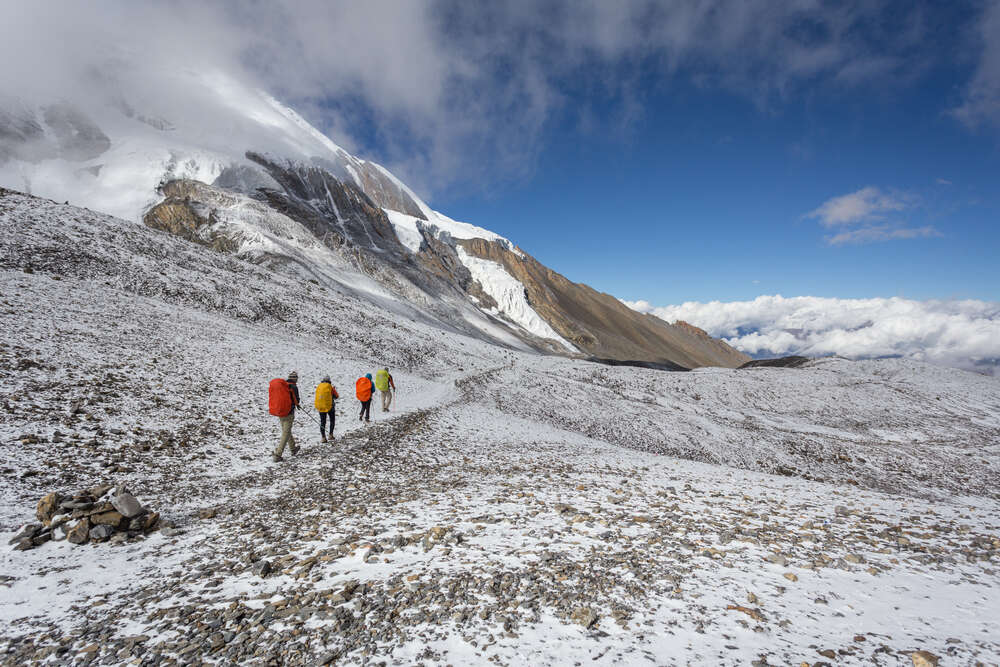 There are several options for independent passage. You can start walking from the very first settlement - the town of Besisahar, to which a bus takes you from Kathmandu or Pokhara. Then you will need to walk about 140 kilometers to the city next to the Thorong La pass, and it will last 8-12 days, depending on your pace. You can go a full circuit, it's 300 kilometers and about 3 weeks on the road, in this case the track is divided into two parts - two weeks for the rise to the top point (almost 5500 meters above sea level) and a week for the descent. However, after the pass, you can catch a bus to Pokhara in any village.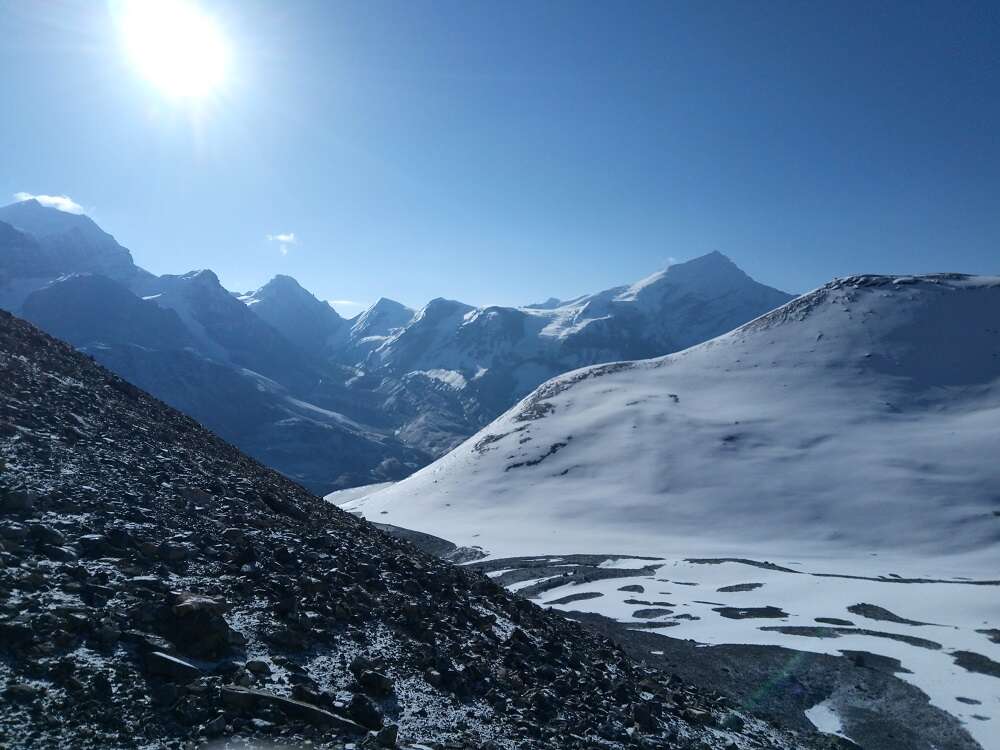 You can also rent a jeep in Besisahar and travel in just one day the distance covered on foot in 4-5 days. This is a good option to save time and start the journey from the most picturesque sites, but it is bad for health, because the ascent is too fast. If you drive a jeep to settlements located at an altitude of 2500 meters above sea level, then upon arrival you should stay in place a couple of days, so that the body gets used to the height. Otherwise, you run the risk of mountain sickness.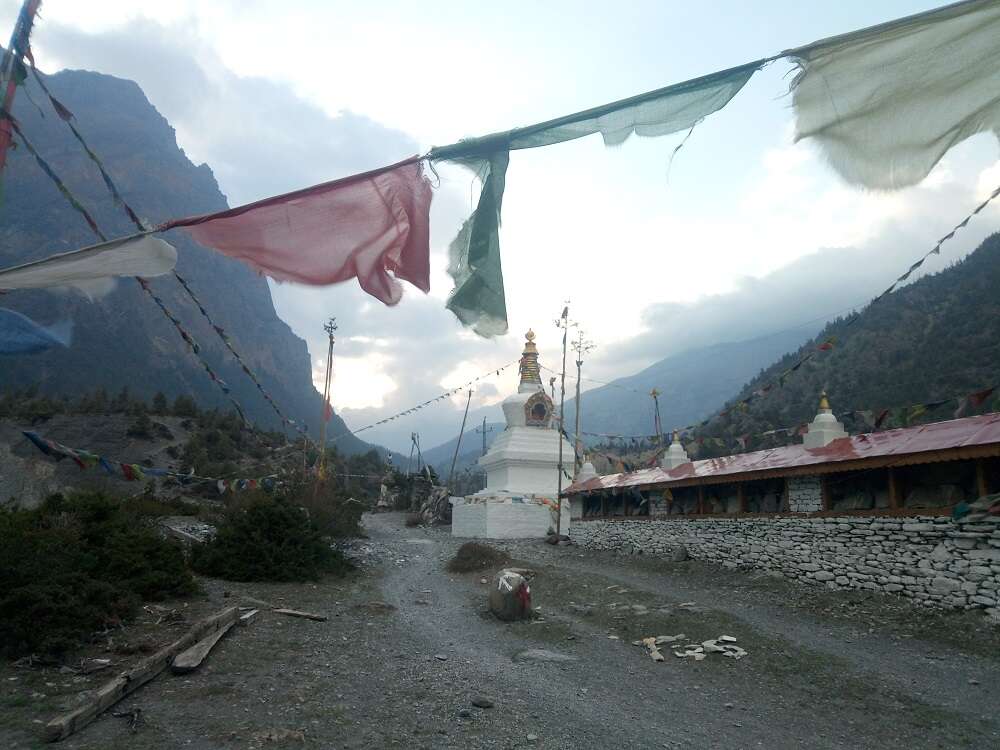 The conditions on the track can hardly be called Spartan. In addition to the last 3-4 settlements in front of the upper point, these are comfortable warm houses with hot water and Wi-Fi. Villages are found every 2-3 kilometers with cafes, where you can eat hearty for 5-6 euros per person. A night in a hotel-loggia costs 2-3 euros, or even completely free, but on the condition that you eat in the same place where you spend the night. The higher you go, the higher the price of food is, and such benefits of civilization as Wi-Fi, hot water and warm blankets are often provided for an additional fee - 1 euro for each service. Also on the route, there are many points with drinking water, which you can bottle into your container for symbolic 10-15 cents per liter. On average, a person spends about 20 euros per day.
Other important things to know
The best time to go through the Annapurna Circuit is from mid-March to mid-May and in October-November. In the summer, it often rains in the Himalayas, that is why you will have to walk in the mud rather (not through dry trampled trails), and it is cold in the winter, avalanches and snow drifts occur.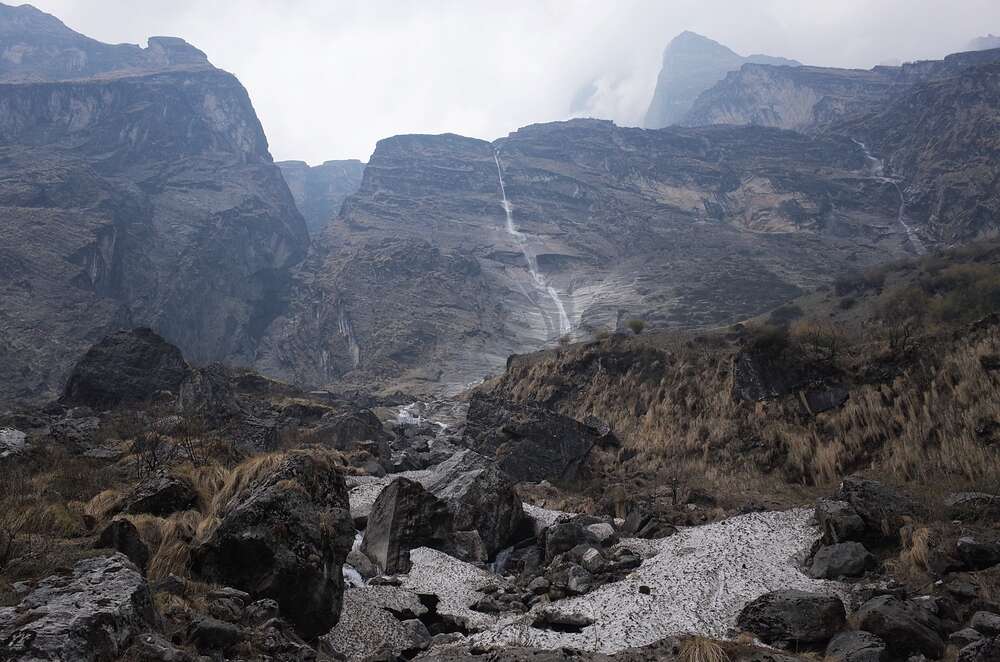 In order to reduce the risk of mountain sickness, it is recommended not to eat meat or drink alcohol and coffee during the passage of the track - all this increases the load on the cardiovascular system, which is not so small at altitude. Strong black tea should also be replaced with a herbal or ginger lemon honey, a traditional Nepalese drink.
A gradual climb reduces the risk of health problems - no more than 500 meters per day. Together with the permit to go through the Annapurna Circuit, a map is issued showing the height of each of the settlements, so you can plan in advance, where exactly to spend the night. And from the town of Manang, you should make a one-day acclimatization trip to Ice Lake, so your body will get used to an altitude of more than 4000 meters above sea level.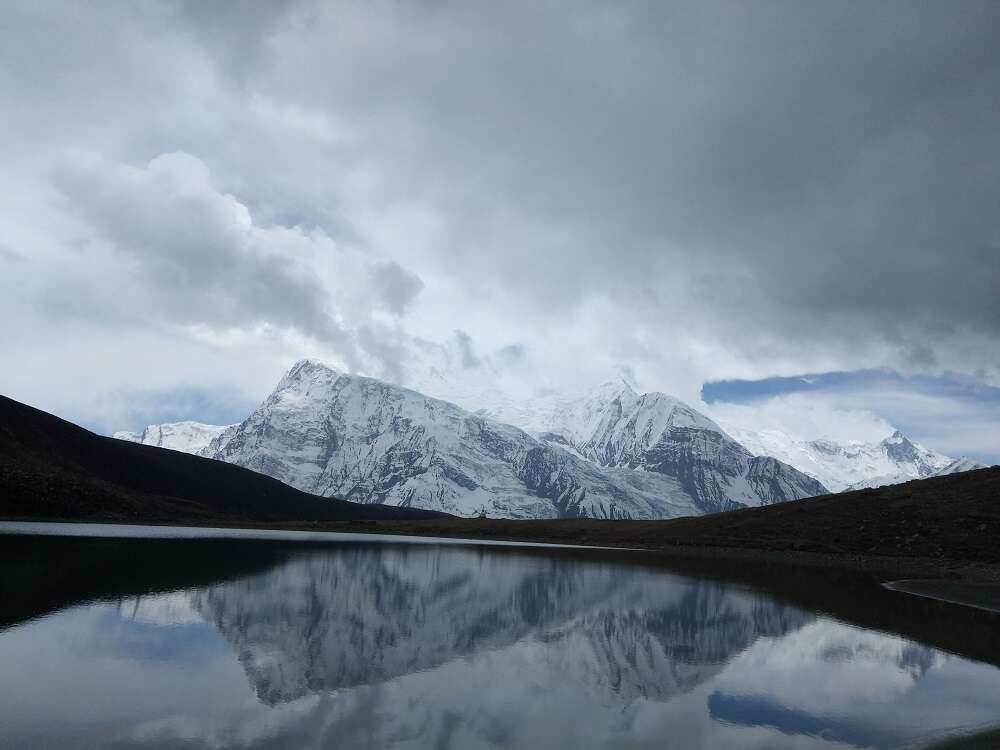 In cafes and loggias on the track, not only Nepalese rupees are willingly accepted, but also US dollars and euros, and you don't need to rely on non-cash payment. Make sure to take cash with you, after Besisahar, there is only one ATM on the track, which is located after the pass in the town of Jomsom (and it doesn't always work). In large settlements, there are bank branches where you can receive Western Union transfers. The last bank branches before the pass are in the town of Chame, after it and until Jomsom, you can only rely on cash.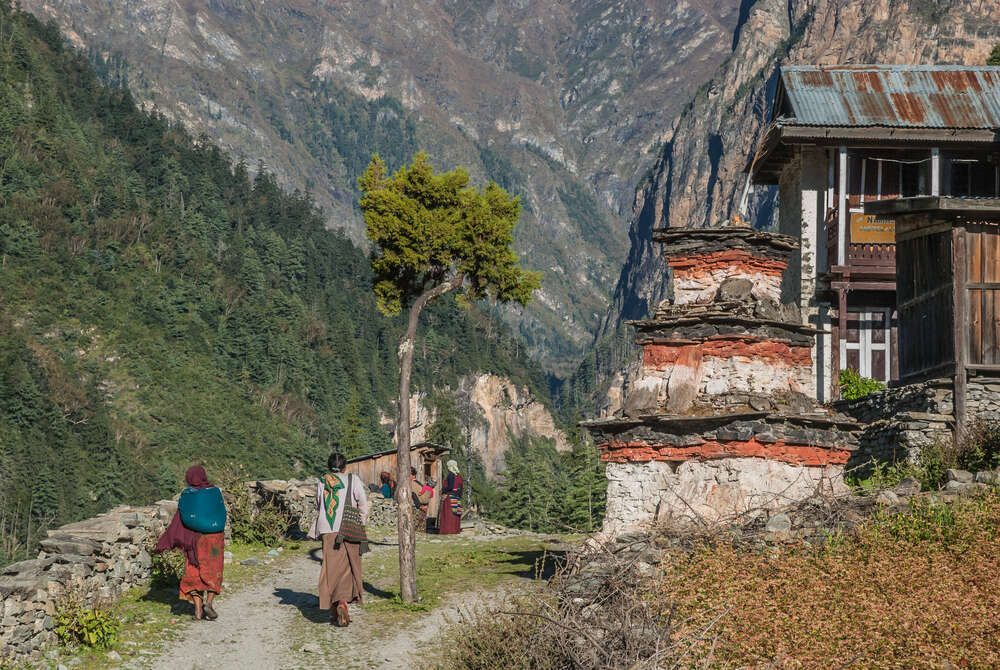 In order to keep your strength on the road without stopping at some cafes several times a day, bring along you something nutritious, which takes little space - nuts, dried fruits, protein bars or banal Snickers.
If you do not want to take a cold shower in those places where there is simply no hot water, then you can do with wet wipes for several days.
In an emergency, you can be evacuated from the track by helicopter, but it will cost you very far from cheap. The price of evacuation depends on the height, from which you are evacuated, and it can reach up to 1000 euros.
The Annapurna Circuit trekking route does not require special physical training or special equipment. It is famous for its picturesque landscapes and gives a huge amount of unforgettable impressions. So choose the format that is most convenient for you, load a backpack, buy tickets to Nepal and go on an adventure!