Holland is a country with developed modern transport. But we are not going to tell you about it now. We will show how you can travel back in time 150 years just in one day and find out at what speeds our ancestors moved with. Take an unforgettable journey with Travellizy!
The start of our adventure begins with Amsterdam Central Station. From there, the train leaves for the town of Enkhuizen. The ticket price is from €12.5, and it may depend on the day of the week and travel time. You must try to arrive in the town no later than 10:15, because at 10:40 begins what we woke up earlier for. It is from here that we recommend you to start a small but very exciting journey around Old Holland. Route: Enkhuizen - Medemblink - Hoorn.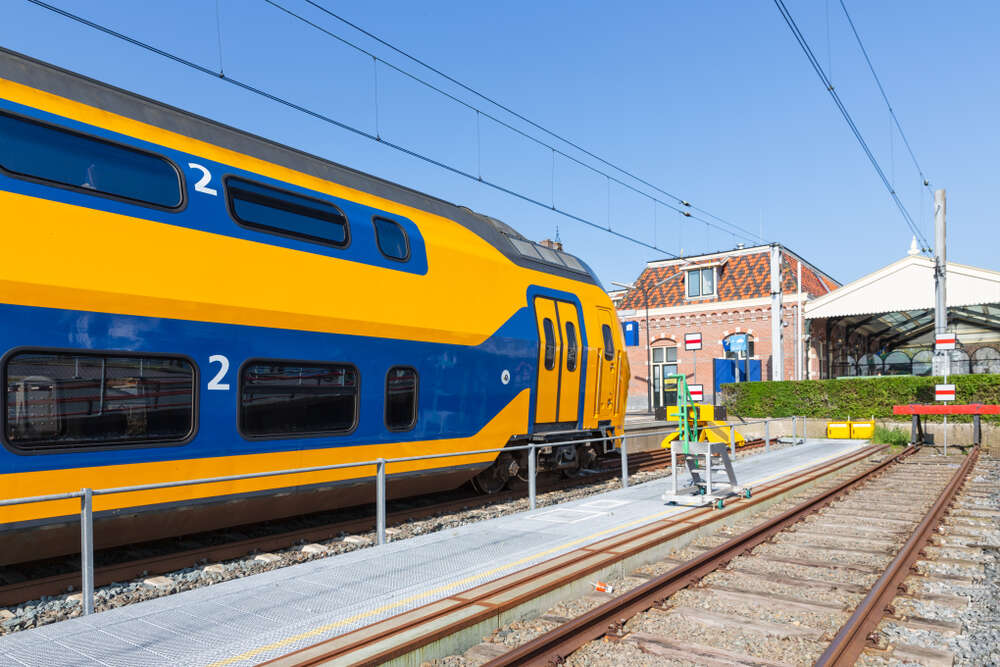 Landing: The town of Enkhuizen in Holland
Enkhuizen is a small town, which was one of the main ports of the Netherlands and a very rich city back in the 17th century. Now, it is a nice province with characteristic houses in the center and a drawbridge. Plan your time so that you can walk along its quiet morning streets and enjoy a cup of coffee. At the appointed time on the pier, a steamship called Friesland built in 1955 will be waiting for you.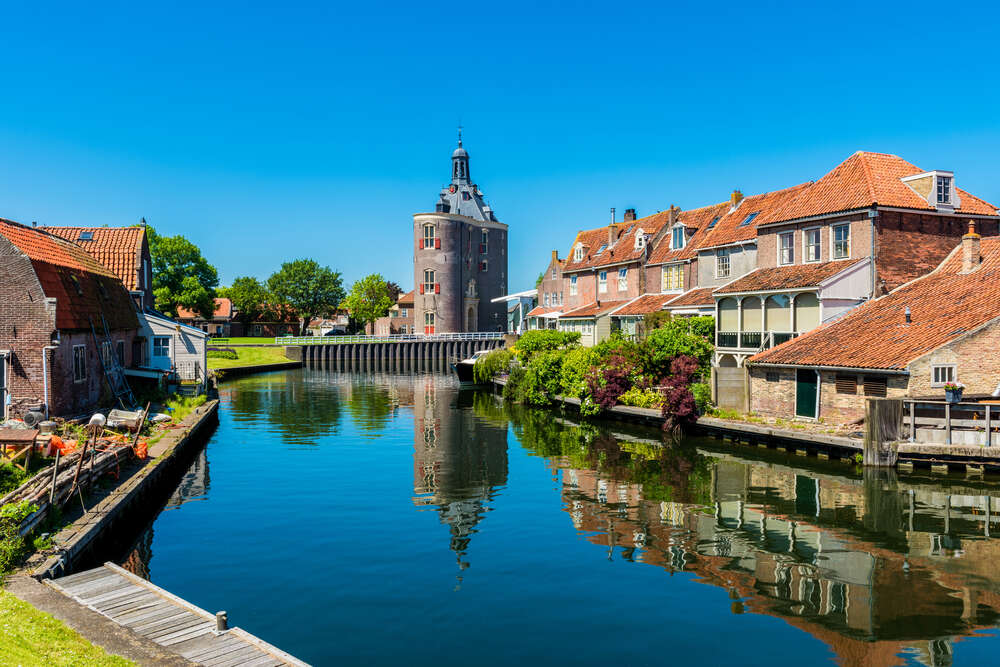 The pier is a short walk from the train station. There is also a ticket office. However, tickets can also be bought online on the website of the Museumstoomtram in Hoorn - it is under its auspices that this route is organized. You will be able to choose several route options, including a visit to the museum called Zuiderzeemuseum (Fishing Village). The full adult ticket costs €22.5, a children ticket (4-12 years) is €16.8. A family ticket for two adults and four children can be bought with good savings, for €75. There are special conditions for groups of 12 people, you can learn about them by contacting the manager. There are also 4 and 7 hour routes. But these routes do not work every day. Exact information on all route options and a calendar can also be found on the website.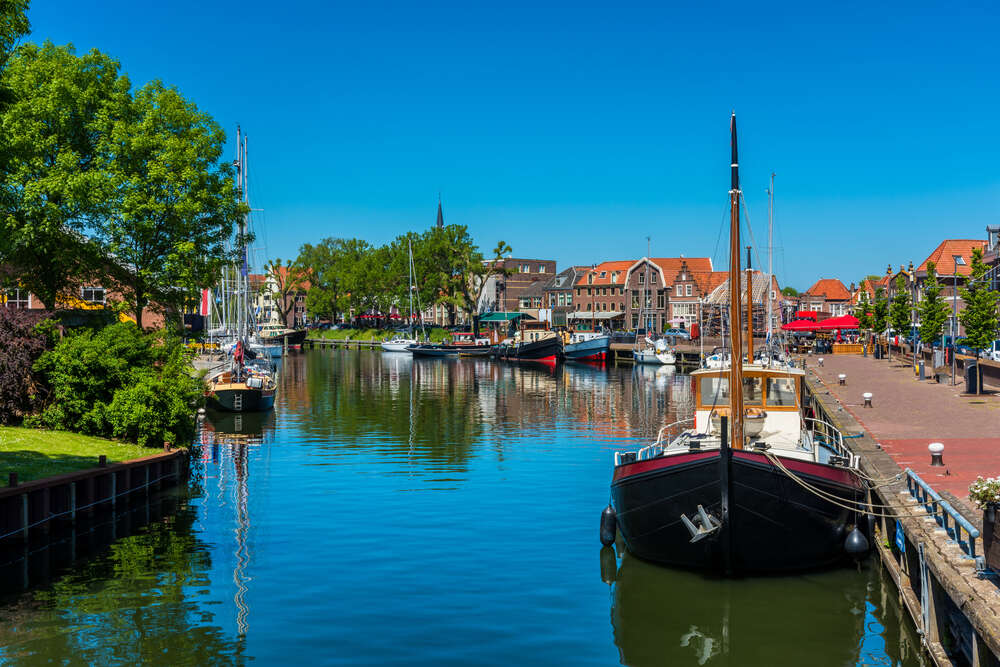 If you wish, you can start your journey from the city of Hoorn, and generally exclude the marine part from the route, if you suffer from seasickness. Salt spray and fresh wind are waiting for those who still decided on a full range of sensations during a one-hour moving to the city of Medemblink. You can hide from the sudden rain and spray in the passenger compartment. There you can warm up with tea, coffee or something stronger.
Stop: The city of Medemblik in Holland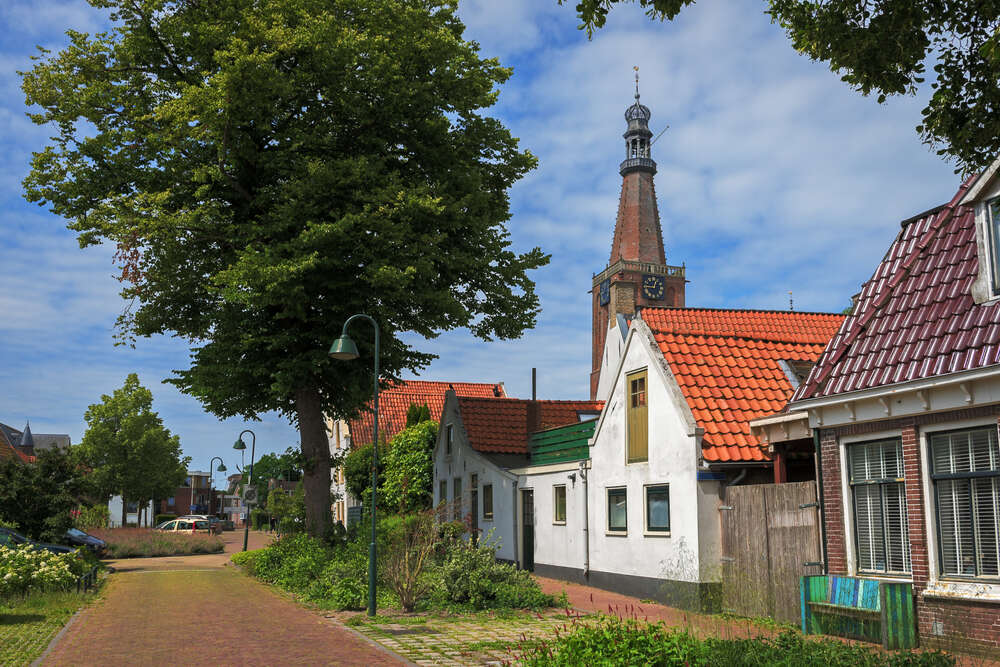 Stop in this city can be either one and a half or three and a half hours. Right at the station where your boat arrives, electric cars await tourists, and they will invite you to take a guided tour of the town. But Medemblik is so compact that even an hour and a half is enough to have time to walk around the main attractions of the town: walk to the Radboud Castle, stop by at the yacht club, walk along the main street and look at souvenir shops. A little aside is the old windmill, where you can climb, but to visit this attraction, you need more time. You can look at it closer, either by riding on an electric car, or simply by passing it by train.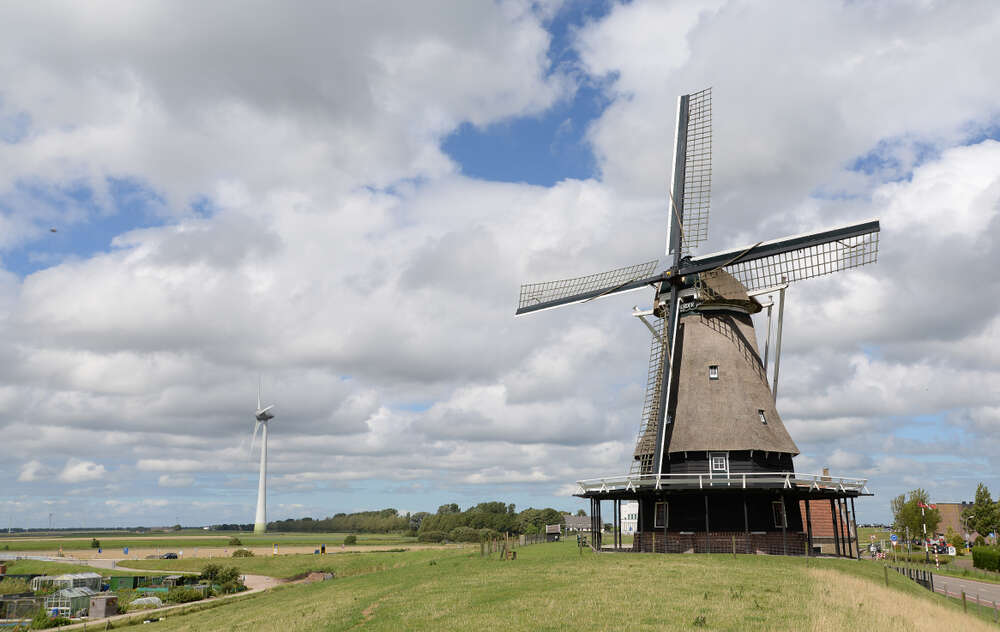 Radboud Castle is notable for its age and size. The exact year of its construction is unknown. But in historical documents, it appears that during the famous flood of December 13, 1287, Radboud already existed. We do not dare to state it unequivocally, but it seems that this is the smallest castle you could ever have seen. True, there is a funny thing about it. What stands on the shore of the harbor now is only part of the residential outbuilding. High walls and fortifications were destroyed, and the castle was abandoned and useless for 300 years. You can learn more about the history of this place in the museum. Adults visit the castle for €8. Children's ticket will cost €5.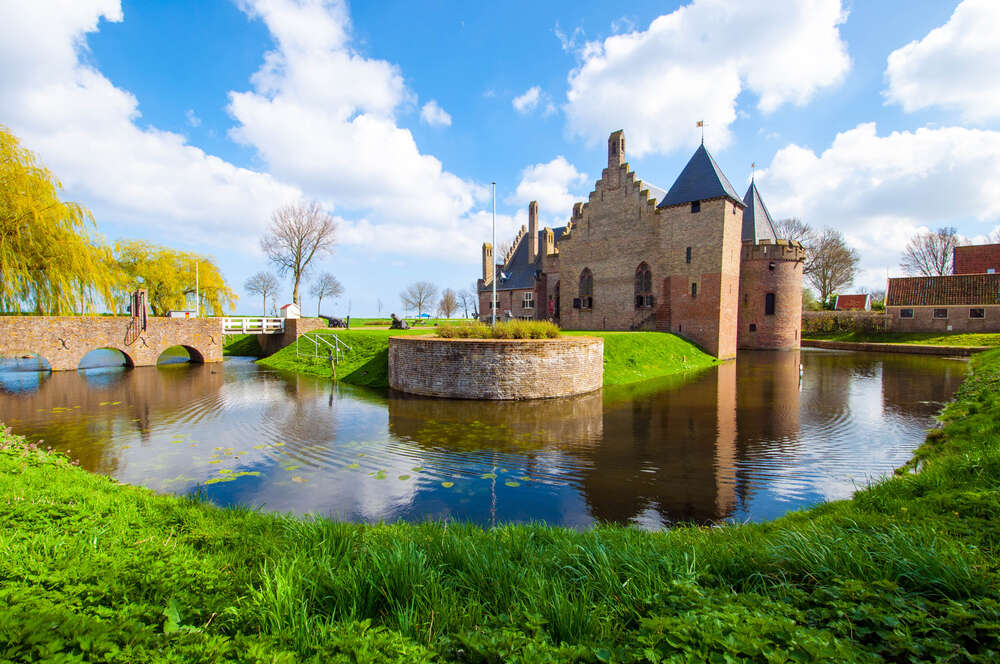 The city has a Gothic tower with a great view. If you chose a short stop in the city, then buy a local herbal tincture in a traditional painted porcelain bottle as a souvenir on the main street and hurry to get on a train waiting for you and blowing puffs of smoke from an old locomotive.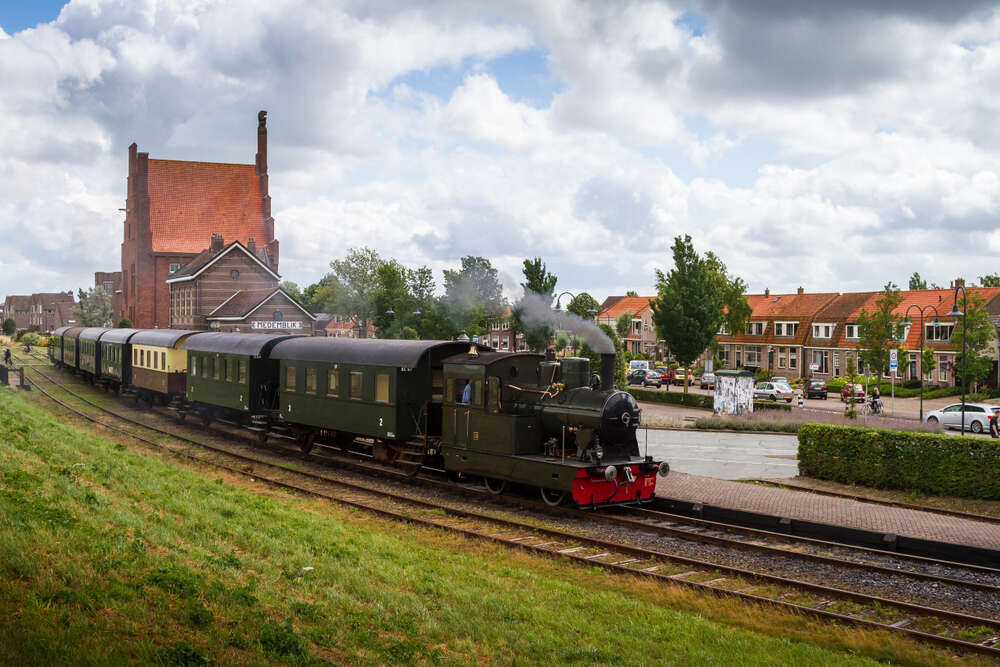 On the route, you may get on one of several trains of the 19th and the beginning of the 20th century. The train is composed of several cars of different classes and a buffet car. You can choose any place on the train, as tickets are sold without seats. Moreover, if there are empty seats, you can walk around the cars and feel in what conditions the passengers traveled. Engine drivers and conductors are also dressed in their old uniforms. They are happy to take pictures with passengers and answer questions.
Just imagine! Your train is starting off and rushing off at a speed of... 20 km/h. It's a great speed! From the window, you can admire the mills, fields, farms, catching the admiring glances of those who pass you in cars at crossroads. Do not forget to greet them back!
Stop: Wognum-Nibbixwoud station in Holland
After some time, the train begins to slow down and finally makes a stop. Here, passengers are offered to see how an ordinary passenger station was arranged a hundred years ago.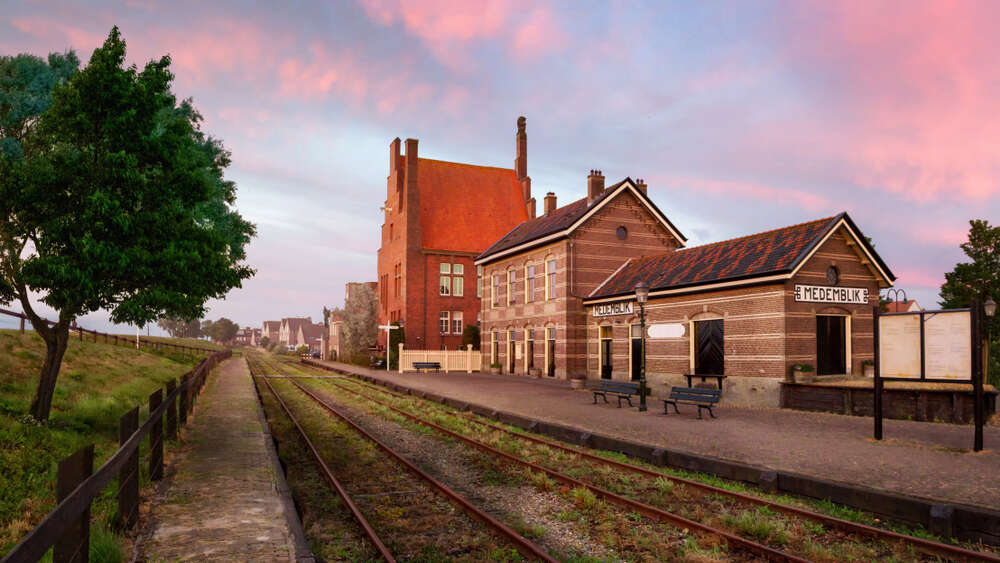 You can feel like its employee, sit at the boss's workplace, visit the luggage compartment, and study obscure devices. At this time, your children are busy with some kind of quest, they run in flocks and look for something among the old suitcases. You will immediately be taught to play with a wheel. After about half an hour, the passengers who have laughed and photographed enough are called to take their places again. You can have a bite now. The conductor offers passengers to try traditional pancakes with icing sugar, tea, coffee and, of course, chips and chocolate. Modern children are happy to combine the culinary traditions of the past and present. The train is making its way to Hoorn.
The city of Hoorn in Holland. The terminus
Hoorn is the largest settlement on the route. It was a large and prosperous city once. Many famous sailors, conquerors of new lands came from here. It was they who discovered and called the southern tip of America Cape Horn.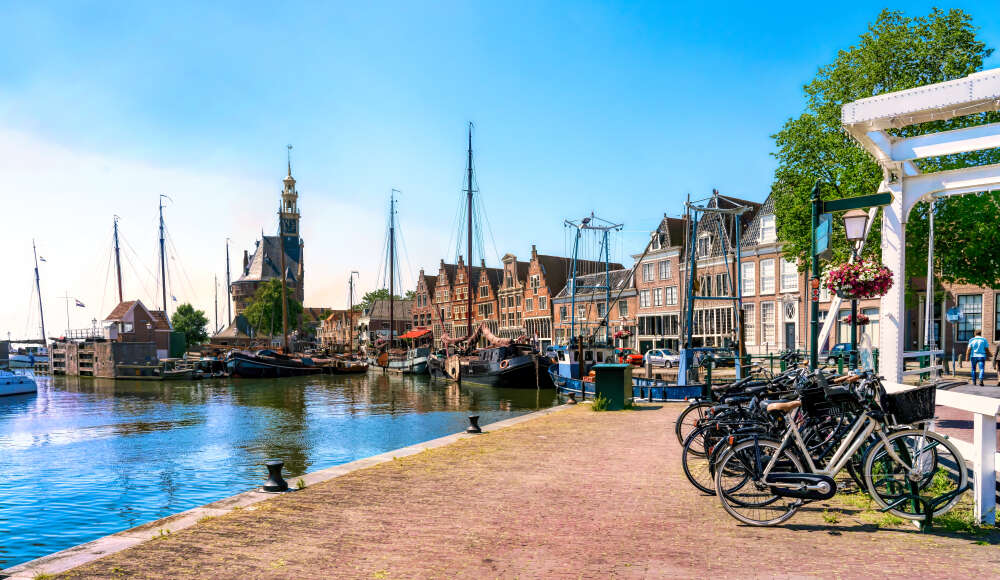 Arriving at the station, do not rush to leave it. There is a train depot and a museum. In the depot you can walk among the cars, climb into the driver's cab, see how the cars are being repaired and the details of the locomotives are polished to a shine. There is also a museum of the history of the railway.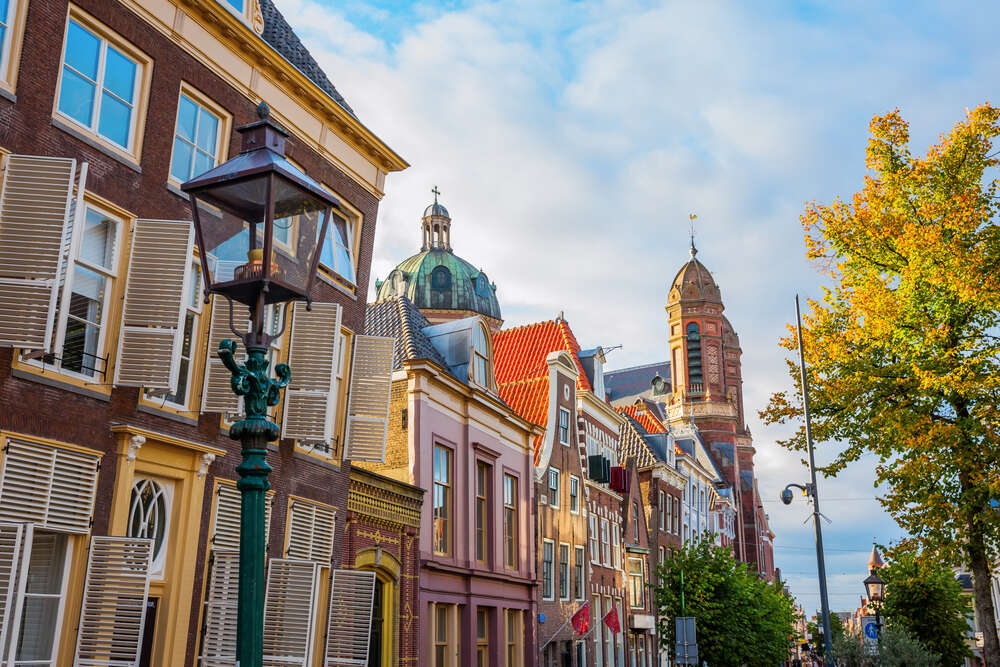 Hoorn is famous for its oldest museum in Holland, which houses the richest collection of Flemish paintings. But the notorious glory of the museum was added by one of the largest robberies of our time. In 2005, 24 paintings and silver objects were stolen from the museum. Ten years later, the paintings were found in Ukraine. But alas, not all of them. And today, you can see empty frames on the walls in those places where masterpieces used to hang.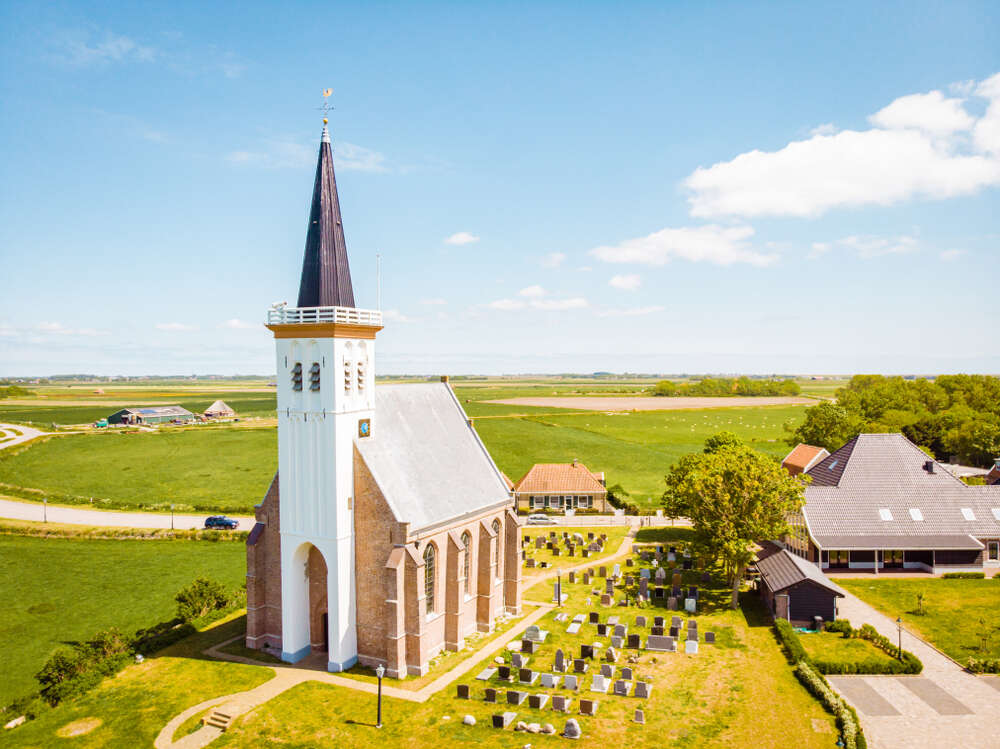 Hoorn has a huge number of cafes and restaurants, shops. In summer, fairs with rides are organized in the squares. Here you can stay until the evening, enjoying the atmosphere and ancient architecture of the city. The journey from the last century to Amsterdam from Hoorn takes 25 minutes. Trains run every 20 minutes and an adult ticket costs €8.70.