Every year, Budapest attracts more travelers from different parts of the world and, increasingly, gets into the ratings of cities that are worth visiting and as soon as possible. This is a real find for those who want to get the maximum experience from one city! During the day, walk through the streets and see the beautiful architecture, and after sunset, plunge into the night life of the Hungarian capital.
In a new article, Travellizy Team will tell you about the most popular night entertainments in Budapest, are you ready? 
SPARTY parties in the Szechenyi Baths
While European pensioners and tourists with children visit the famous Szechenyi Thermal Baths during the day, young people book seats at Sparty parties, which take place weekly from February to December. The name came from the word fusion of Spa + Party (from the English "spa treatments + party"), when they decided in Budapest to combine the bathing culture with dance music and began to organize parties in open-air swimming pools in the Szechenyi Baths in 1994.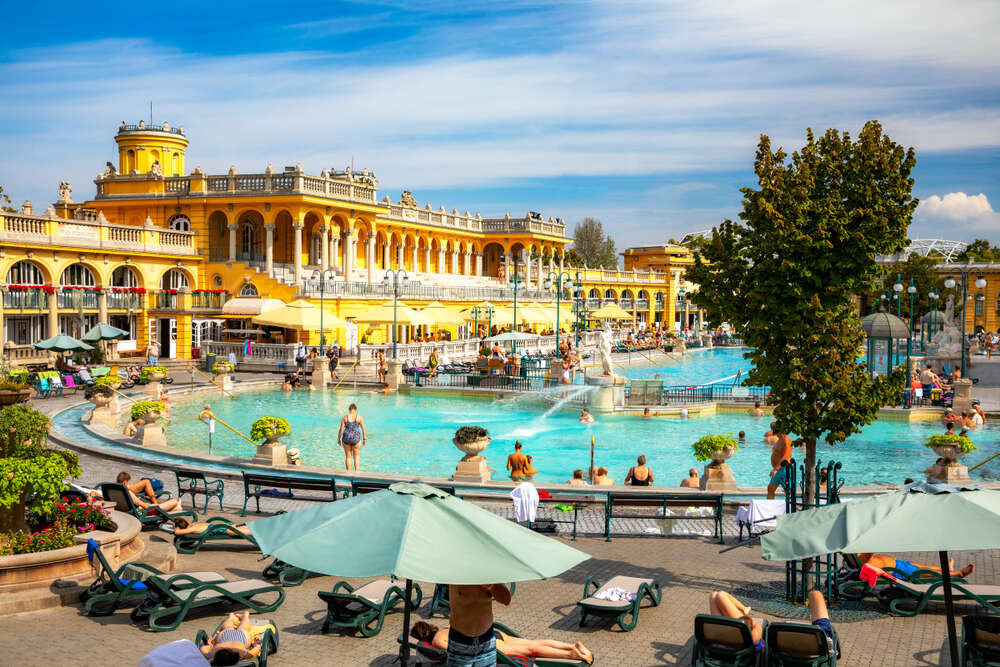 Sparty parties are a perfect entertainment for fans of bright and unusual events that takes place every Saturday from 22:30 to 03:00. Tickets are best booked in advance, but you can also purchase them at the entrance by choosing the appropriate fare.
The cost of a single ticket for 1 person starts from € 45 and includes a pass to the baths and a locker for personal belongings. The premium fare starting from € 60 includes 2 coupons for drinks, a queue-jump entry, a bag and a towel. Tickets for two called Duo start from € 100, Trio - from € 150 for three people.
For large groups of 10 people, they offer one premium ticket called 10+1 for € 650, which includes 1 additional free entry, a queue-jump entry for the whole group, 11 lockers and 22 drink coupons.
Boat Parties on the Danube River
Another interesting entertainment in Budapest is a boat party on the Danube River. Most of them are thrown all year round, but it is better to specify dates and times in advance, as changes may occur due to weather conditions.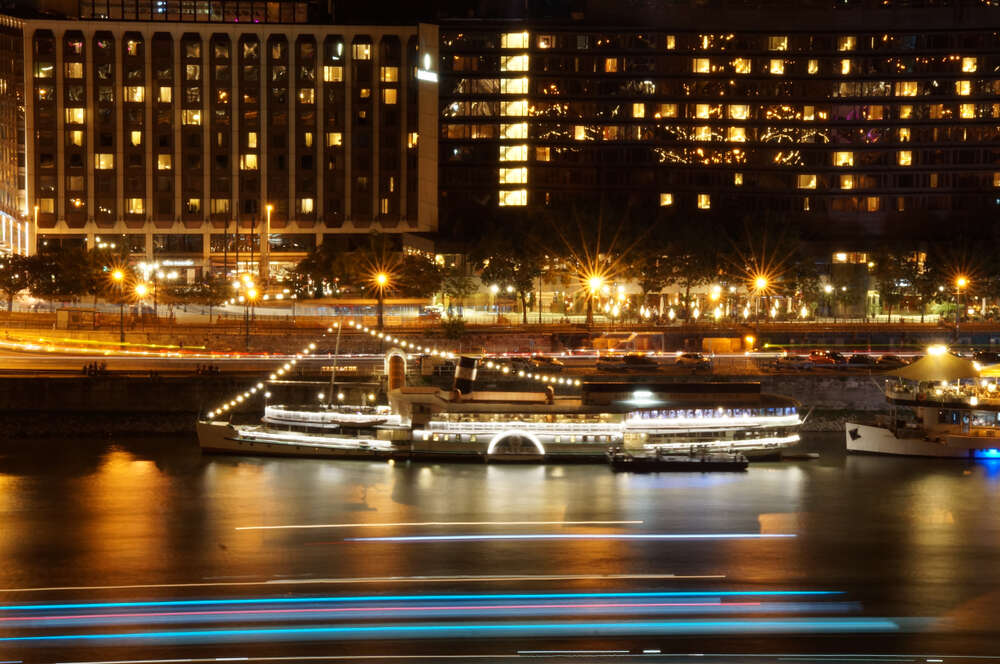 Prices start at € 20 per person and include boat entry, a welcome drink, DJ and photographer services. The party starts at 22:00-22:30 and usually lasts about 2 hours, so there will be time not only to dance on the boat, but also to admire the panoramic view of night Budapest.
New Year's 4-hour party on the boat will cost € 110 and in addition to the standard program, it includes unlimited drinks and snacks at the bar.
Budapest Ruin Bars
Bars in abandoned buildings have long been not just Budapest's highlight, but a real city attraction described in guidebooks, and an example of modern Budapest culture, making the nightlife of the city unique and special.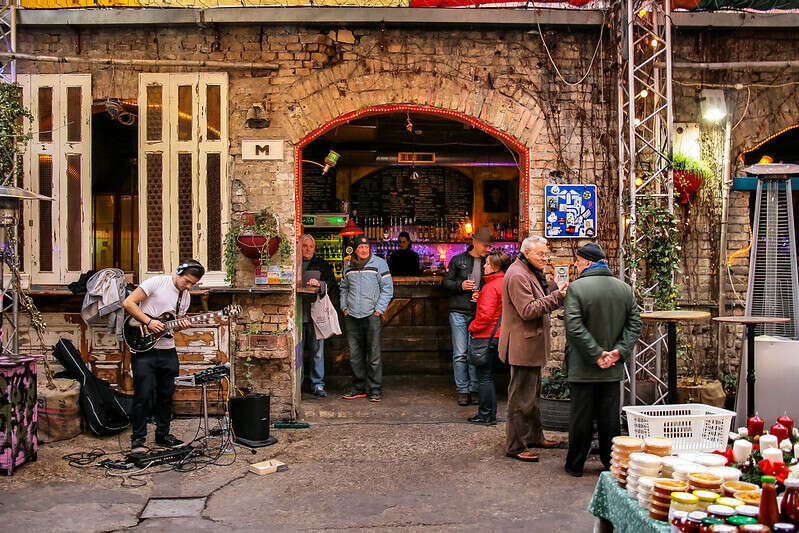 The history of ruin bars began with the appearance of Szimpla Kert in 2004. The bar opened in one of the abandoned buildings in the city center, and the unusual concept and interior, assembled from rubbish and old furniture, made such an impression on visitors that it became one of the most famous bars in the world very quickly.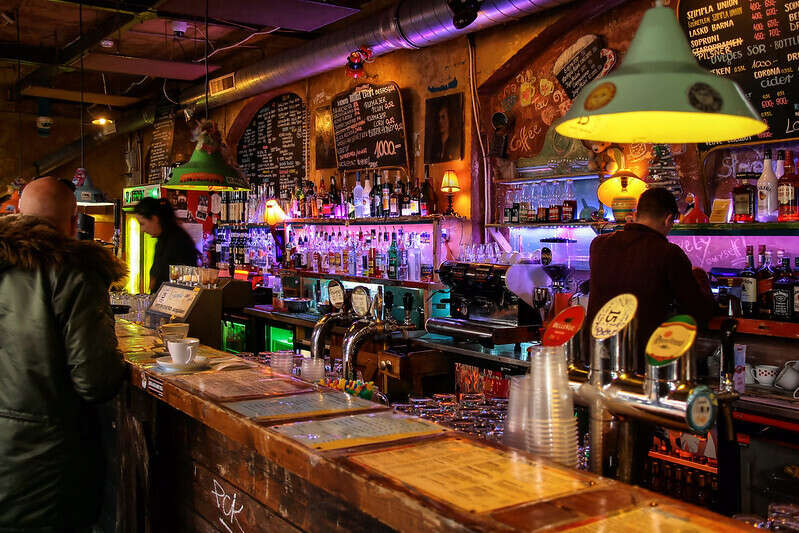 The main idea of Szimpla Kert ruin bar is to provide an open space for for one and all, so the platform is open for musicians who want to perform on a small stage, and the space turns into a farmer's market every Sunday morning.
Party Bus in Budapest
Don't you want to go to parties with a lot of people? Rent a special Party Bus and organize your own event! It will be especially important for those who come to Budapest in a big group or want to celebrate an important event with friends. Such buses are designed for groups of 20 to 70 people, and the rental price starts at € 220 for the first hour and € 100 for each next hour. For groups of 8 to 16 people, they offer to organize parties in limousines from € 110 for the first hour with a bottle of champagne as a gift.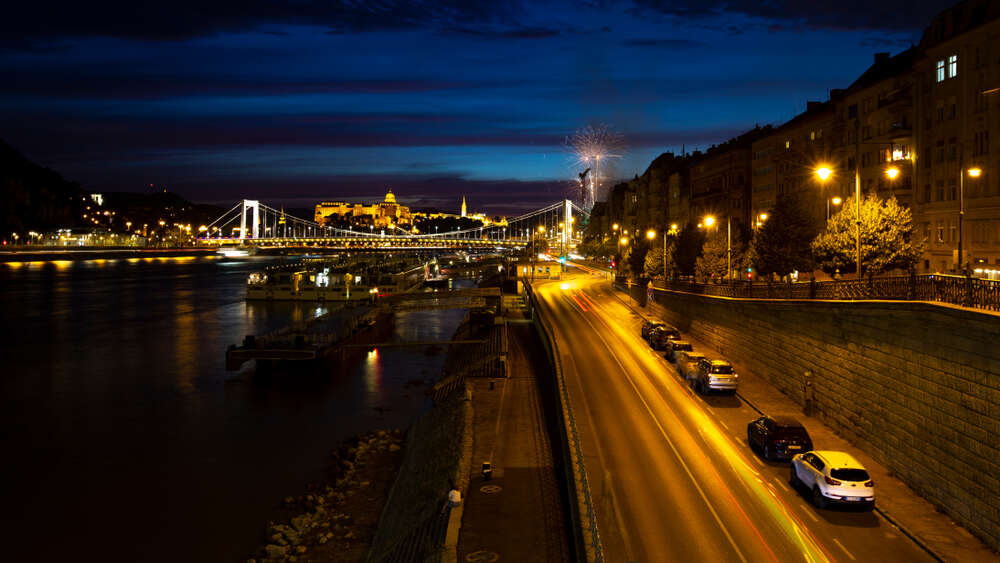 Budapest is a great choice for a fun weekend, so have a blast!