The United Arab Emirates is an amazing country that does not cease to amaze even the most spoiled travelers. Part of the territory is still a continuous desert, but large cities are developing so rapidly that new skyscrapers of the most unusual forms and even more tourist novelties appear here every year.
In a new article, Travellizy Team will tell you how to relax in the expensive Emirate of Dubai in order to get as many entertainments as it is possible at a good price, or even completely free. 
Ladies Day in Dubai 
Dubai is often associated with luxurious life and beach vacations, therefore local hotels have found a way to attract even more vacationers with any budget and launched Ladies Day format. On certain days and hours, girls can soak up the sun by the pool in almost any luxury hotel in Dubai. Admission is usually free or at an affordable price, which also includes welcome drinks and a sun lounger, and some hotels have real parties with a DJ and snacks right in the middle of the day.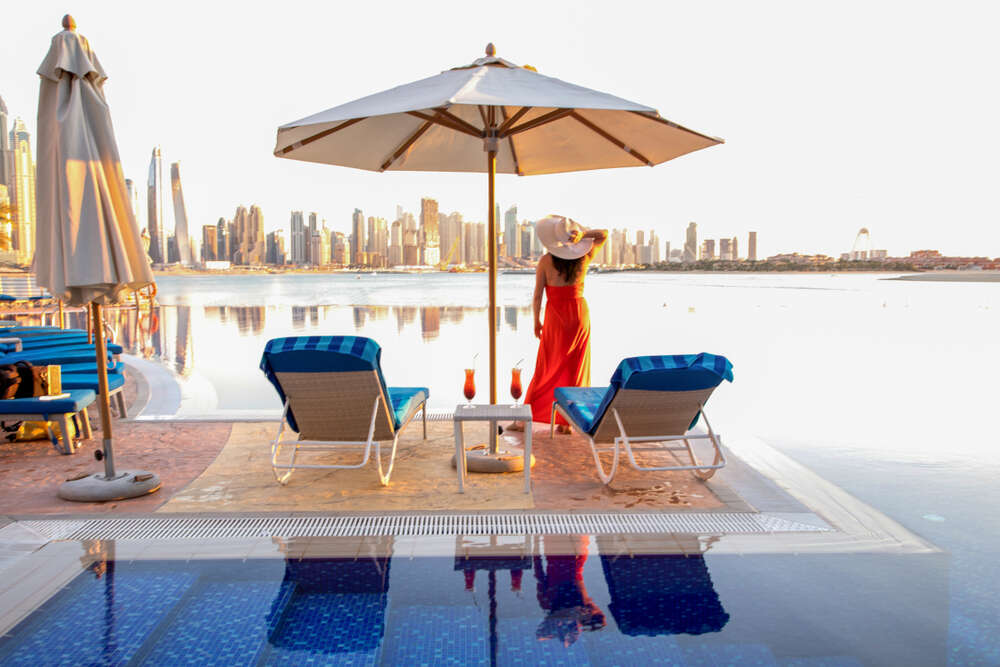 This is beneficial for the hotels, because girls like to be photographed for Instagram so much and post so many fun photos of themselves hanging out and tag hotels, thereby making additional advertising and attracting even more visitors. 
Ladies Night in Dubai
Ladies Night is a great opportunity to immerse yourself in night life as much as possible and visit the coolest clubs in Dubai also absolutely free or at a very attractive price. The essence of the Ladies Night concept is to attract visitors with special offers. It includes usually free entry for girls and 2 drinks, but some clubs offer an unlimited bar and even free snacks. When this format of events was just gaining popularity, Ladies Night was held on Tuesdays, but nowadays, every establishment chooses its own day and time, so if there is a will and good health, you can have fun every day.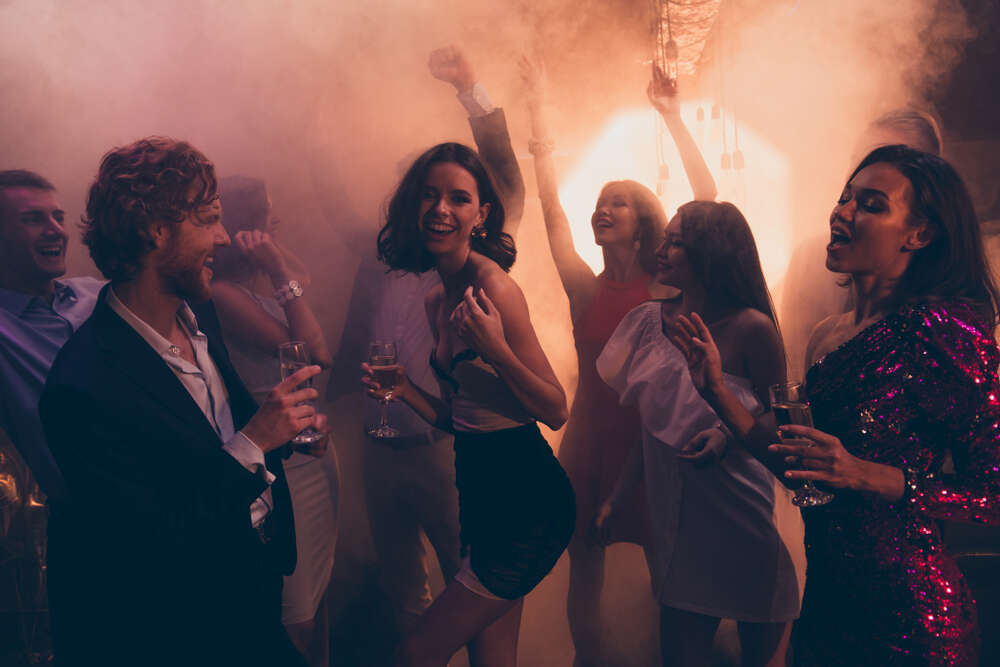 For example, Atmosphere Restaurant, which is located on the 122nd floor of the tallest building in the world, Burj Khalifa, also hosts Ladies Night on Tuesdays from 21:00 to 00:00. Entrance is paid: for girls 200 AED (€ 50) with unlimited sparkling wine and a selection of snacks or 300 AED (€ 75) with cocktails to choose from. Given that climbing to the observation platform of Burj Khalifa on the 124th and 125th floor costs 149 AED (€ 37) in the afternoon and evening (after 18:30) and 224 AED (€ 55) from 16:00 to 18:00, and time upstairs is limited and you have to share the site with a crowd of tourists, the Ladies Night option on the 122nd floor looks very tempting.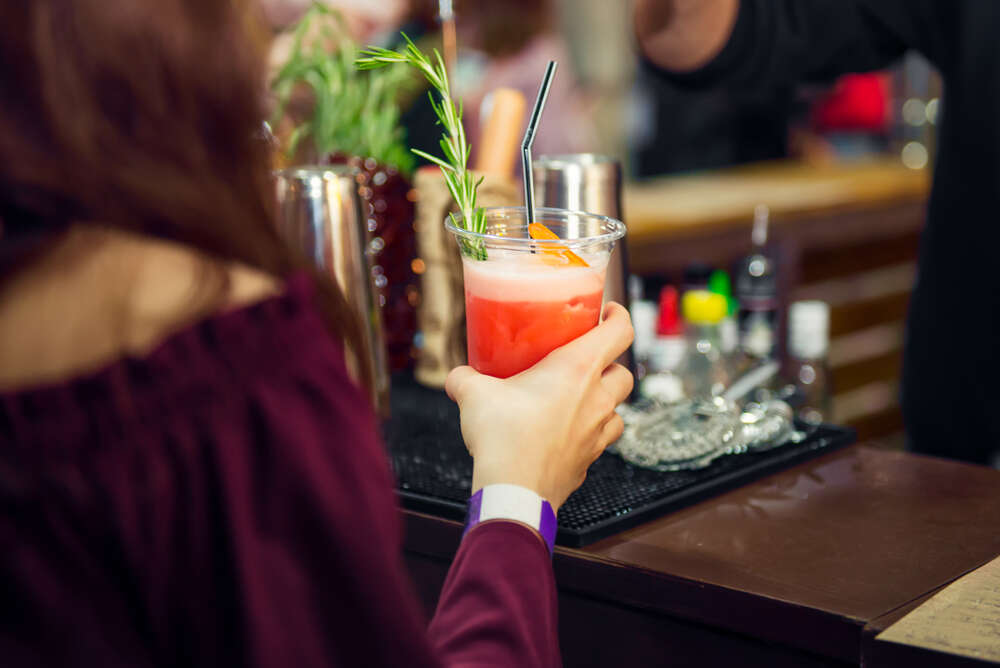 For guys, the entrance ticket will cost 500 AED (€ 125) with unlimited cocktails and a set of snacks for 3 hours. It's not very budgetary, but this event will be remembered for a lifetime, because the restaurant is located in the tallest building in the world! If you do not dream of visiting Burj Khalifa, then feel free to choose any other establishment with free admission.
Discount Tours in Dubai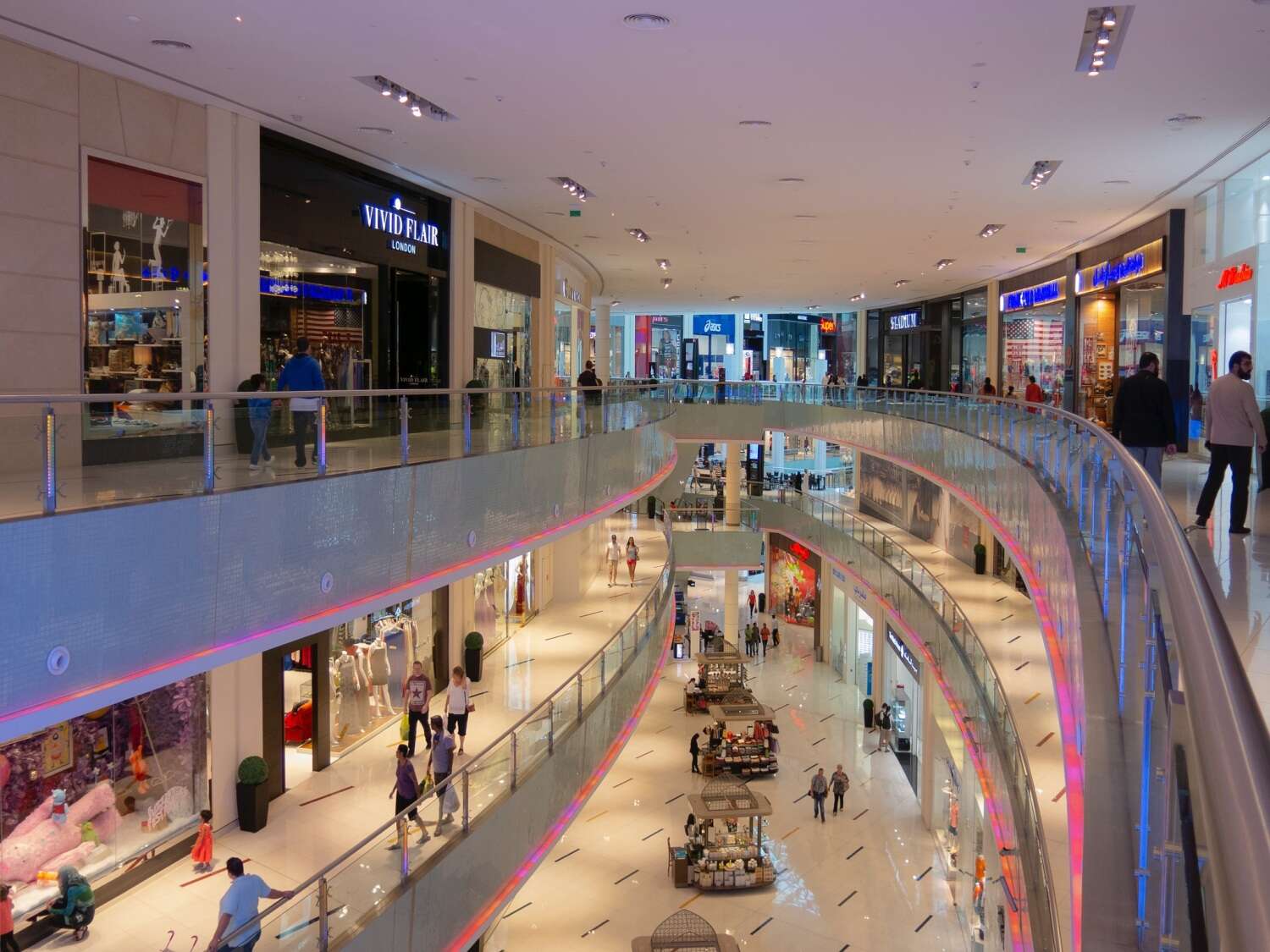 Are you tired from relaxing by the pool and dancing in the club? It's time to choose tours with discounts as much as 70%! The Groupon.ae website or mobile application will help you with this, where hundreds of offers from travel agencies, restaurants, spas and hotels are published daily. They also offer vouchers for purchases and other entertainment.
How to use The Entertainer in Dubai
For those who travel together and want to get more impressions for a smaller amount, The Entertainer card is suitable, which offers a lot of entertainment in the format "Buy one Get one Free". The standard price for The Entertainer card is 495 AED (€ 123), but sales are often ccarried out and it can be purchased at a discount.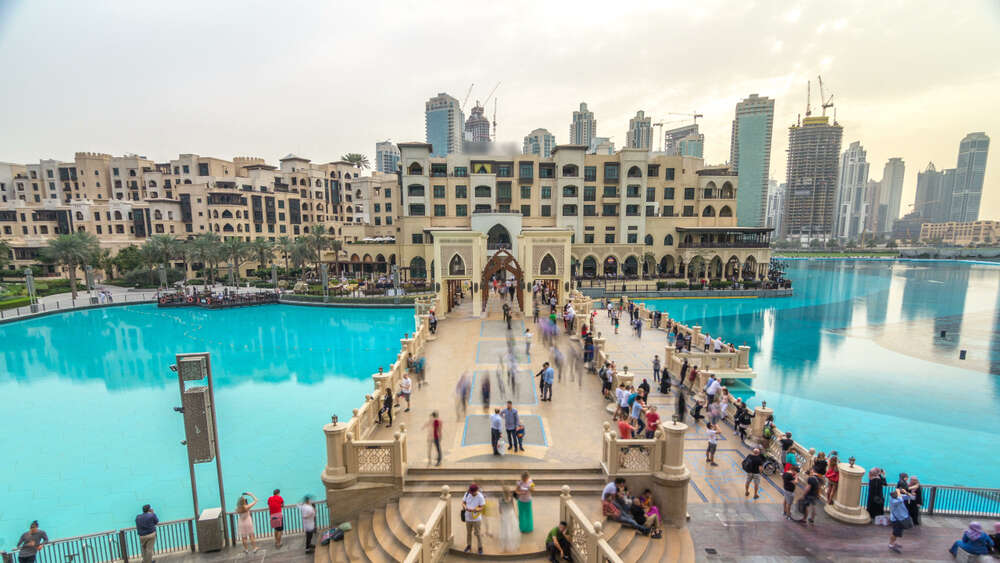 The card will be beneficial, if you familiarize yourself with the offers on the site in advance, choose which excursions or restaurants you want to visit and realize that with such a card for two it will be really beneficial.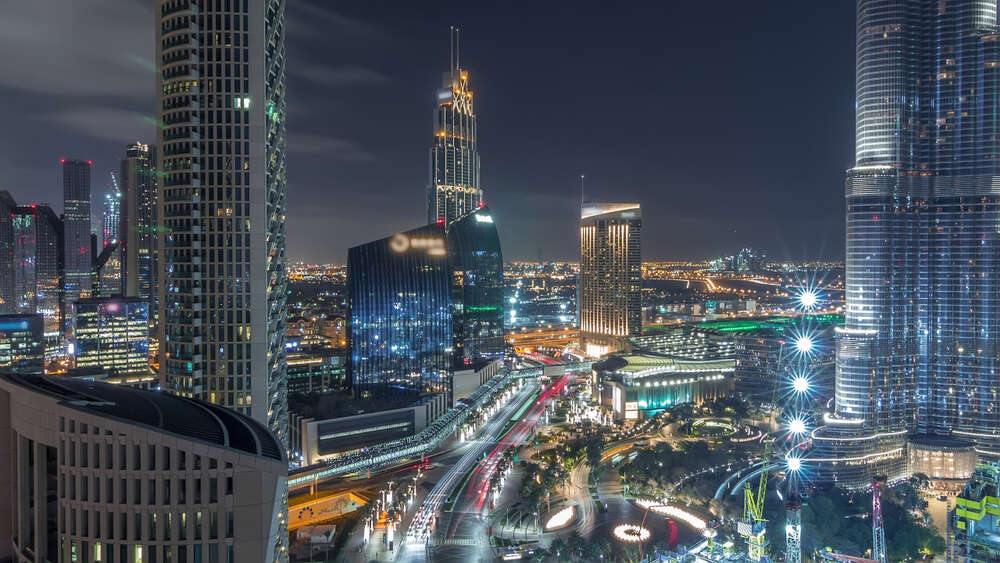 As you can see, even in expensive cities, you can find entertainment with any budget, and in the UAE, the high season with a perfect climate has just begun, and it will last until April. Do not miss your chance to visit the Arabian fairy tale!