The Danish capital is able to surprise with its diversity: doll houses, modern architecture and street art are harmoniously combined here, therefore Copenhagen is such a special and charming city.
In a new article, Travellizy Team will tell you how to get there and what to do in Copenhagen in wintertime.
How to get from the airport to the center of Copenhagen
Kastrup, the largest airport in Denmark, is only 8 km from the center of Copenhagen, which can be reached by metro or bus lines 5A, 35 and 36. You can also go directly from the airport to neighboring Sweden by train.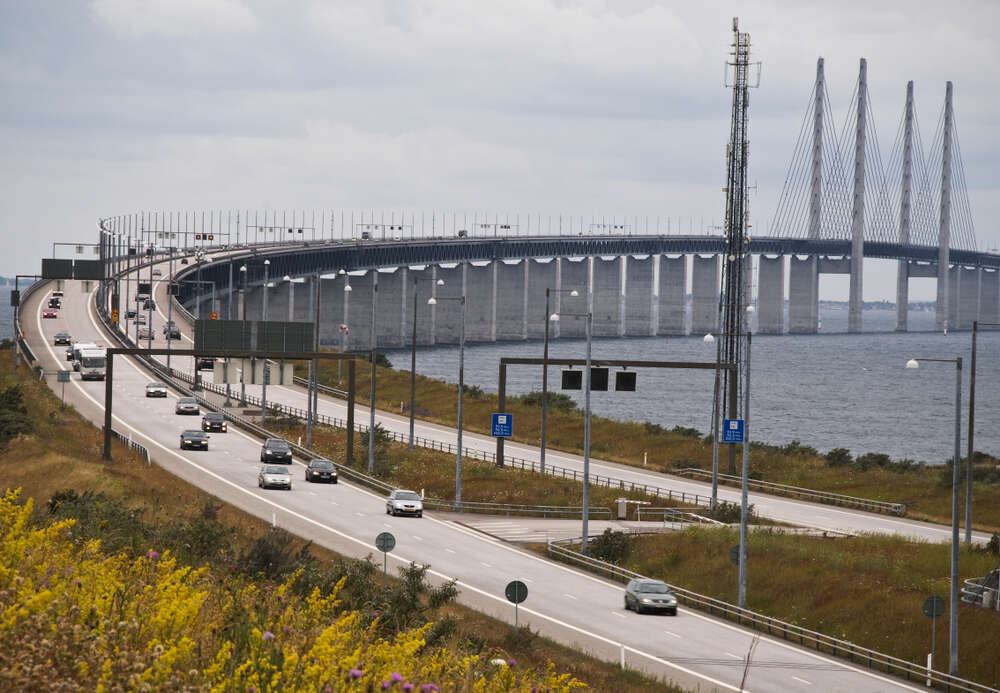 The metro is located in Terminal 3 and operates at intervals of 4–6 minutes  throughout the day and also in the evening, and 15–20 minutes at night. To travel from the airport (Zone 4) to the center (Zone 1), you need a ticket for three zones for 36 DKK (€ 4.8), which is valid for 1 hour 30 minutes, and after 15-20 minutes you will be near the main attractions of Copenhagen. At first glance, everything is simple, but if you use other types of transport, be careful with the calculation of zones and the duration of the trip, so as not to accidentally get a penalty.
Public transport in Copenhagen
Copenhagen is divided into transport zones, and the fare depends on their number. A single-trip ticket for two zones, which is designed for trips in the central part of the city, costs 24 DKK (€ 3.2) and is valid for 1 hour 15 minutes. The ticket immediately shows the expiration date, so you do not need to compost it. There are no turnstiles in the metro, but sometimes control comes across, so it's better not to break the rules and always buy a ticket or a metro pass in a special machine.
There are no such machines at bus stops, that's why many people buy tickets through the official DOT Mobilbilletter app. It is very convenient if you have constant access to the Internet. Despite the fact that the buses have a Wi-FI icon, connecting to it does not always work. Since the ticket is valid until a certain time, locals buy it at the moment when the desired bus arrives at the bus stop. There is also a possibility to buy a ticket from the driver, but when paying in local currency and without change.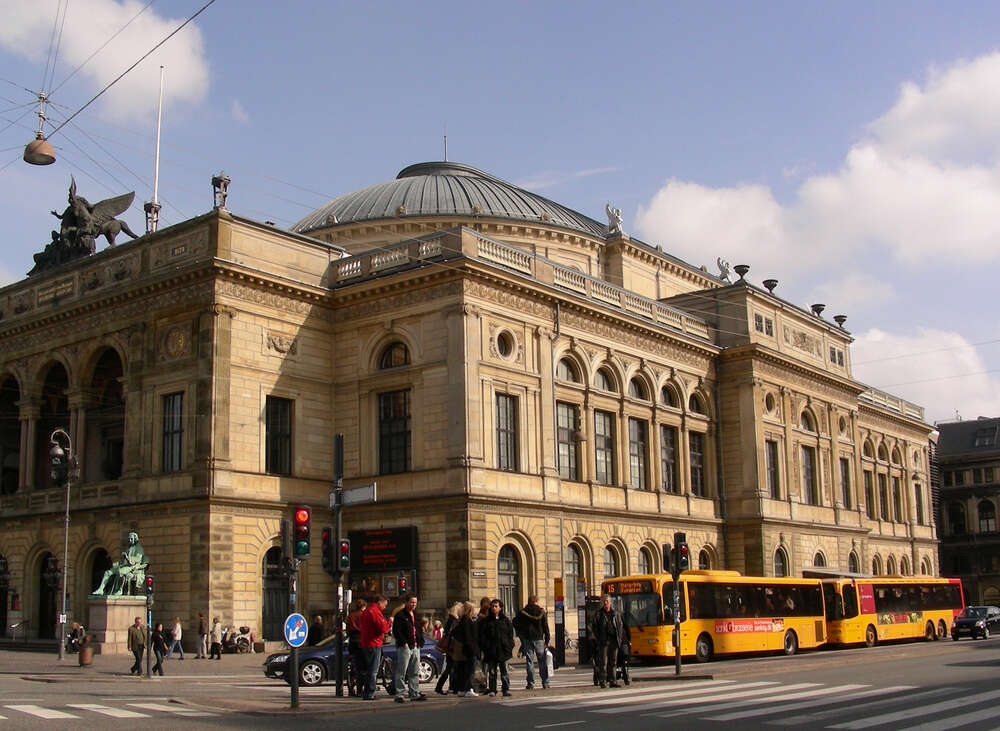 For those who have little time in the capital of Denmark and want to have time to see as many different areas as possible, the options for day passes are the following:  
City Pass Small for 24 hours will cost 80 DKK (€ 10.7) for an unlimited number of bus, train and metro rides in zones 1-4. There are also tickets for 48 - 120 hours from 150 DKK (€ 20) to 300 DKK (€ 40);
City Pass Large for 24 hours costs 160 DKK (€ 21.5) and includes travel by bus, train and metro in zones 1-99. There are also tickets for 48 - 120 hours from 300 DKK (€ 40) to 600 DKK (€ 80);
The 24-hour Copenhagen Card for € 54 also includes visits to some attractions. Copenhagen Card for 48, 72 or 120 hours will cost € 80, € 99 and € 133.
What to see in Copenhagen
Dollhouses in Nyhavn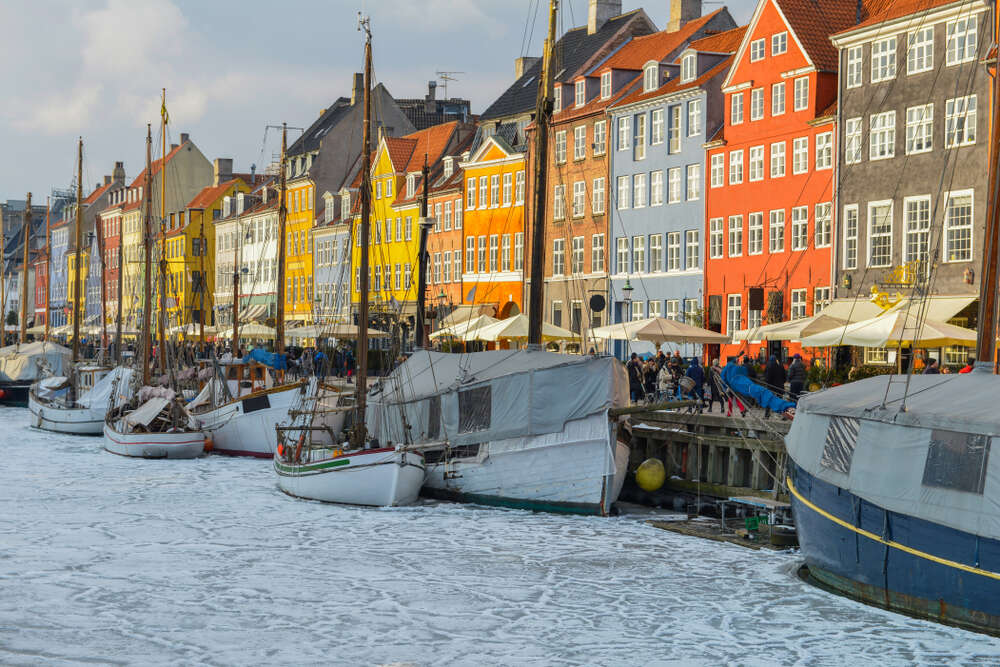 Bright dollhouses have long been the calling card of Copenhagen, so most travelers immediately go for a walk in the Nyhavn district, which means "New Harbor" in Danish. By the way, bright houses can be found in other areas as well - in wintertime, it gets dark very quickly in Copenhagen, and the variety of colored buildings compensates for the lack of light.
Street Art in Nørrebro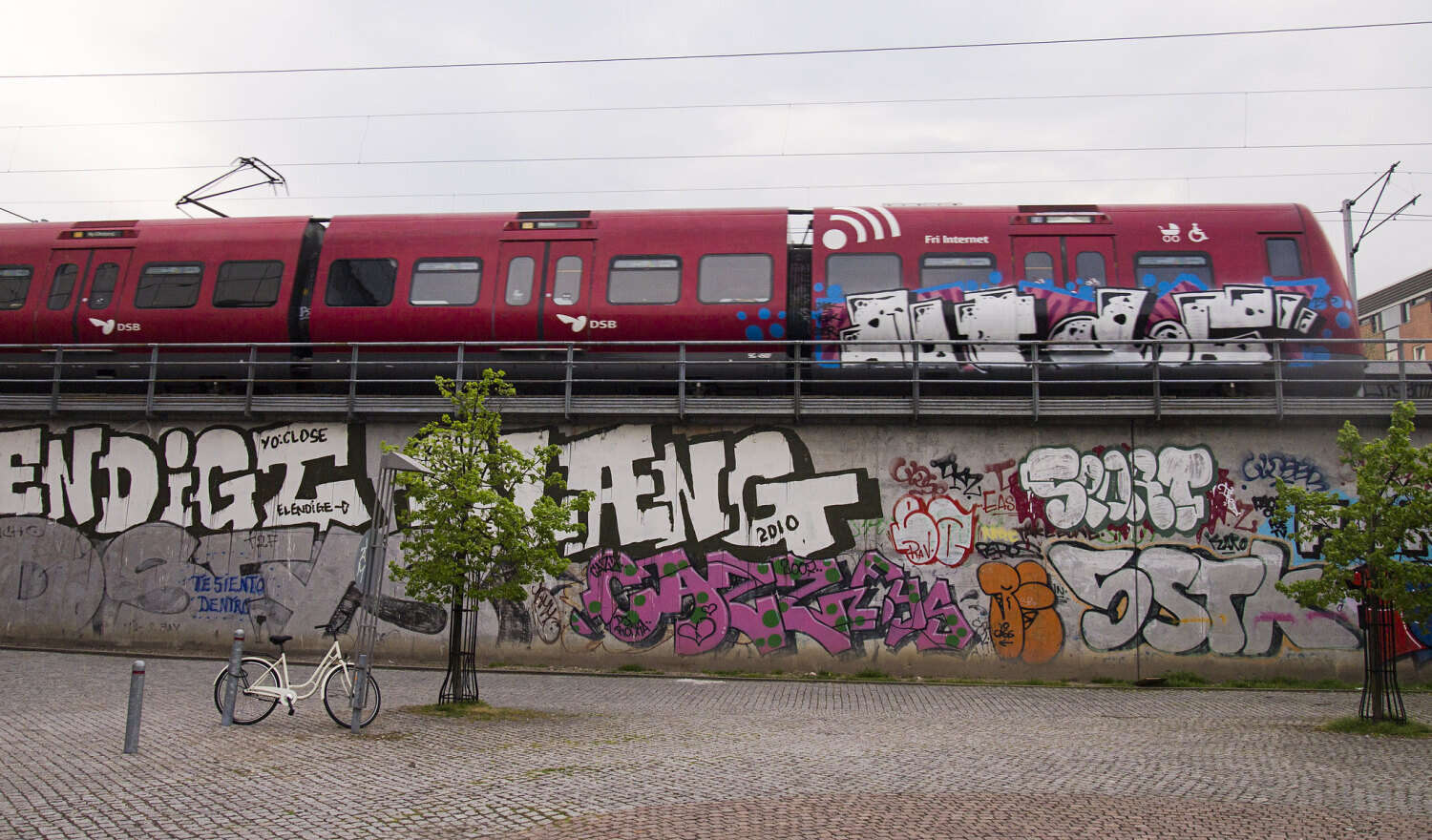 Nørrebro is also popular for its vibrant street art houses and is considered to be Copenhagen's most hipster district. Also in this area, you can walk around the very atmospheric cemetery Assistens Cemetery, where the famous storyteller Hans Christian Andersen was buried.
Christmas at Tivoli Gardens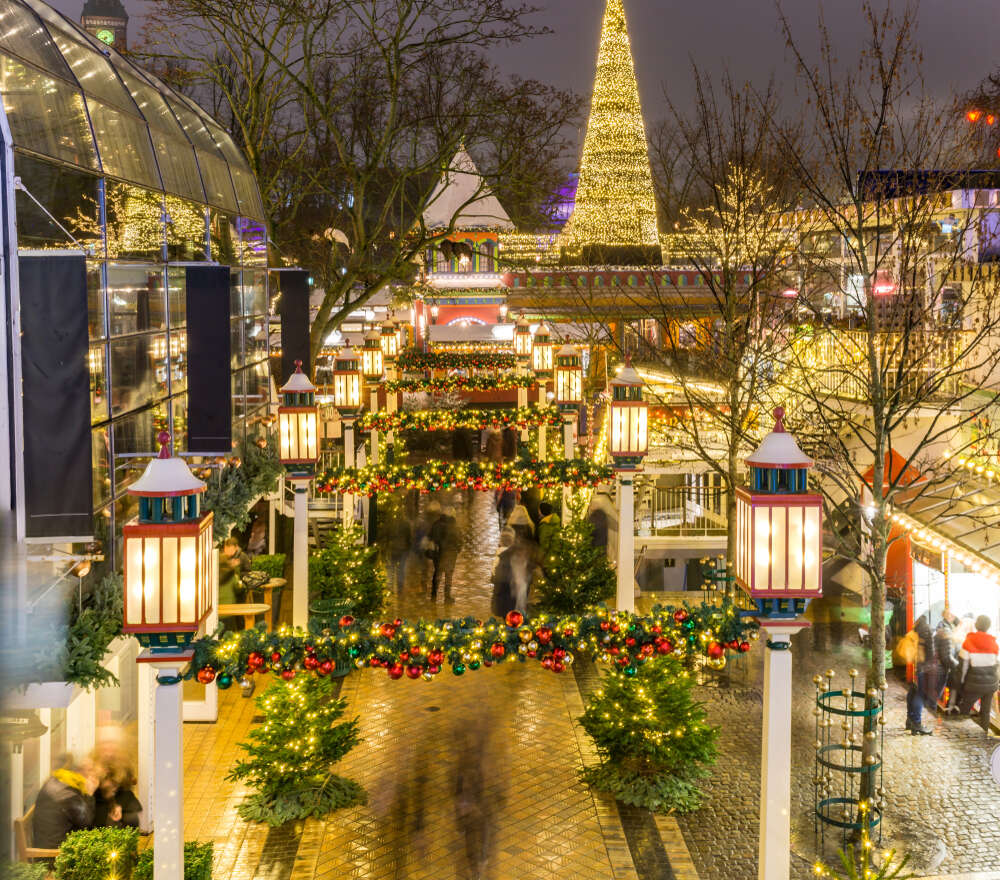 Would you like to get into a Christmas fairy tale? Then come to Tivoli Gardens from November 16, 2019 to January 5, 2020. In winter, this is one of the most favorite places of the Danes, so there are very long queues on weekends. Tivoli Gardens amusement park works seasonally, so if it's on your where-to-go-in-Copenhagen- list, then it's best to double-check the dates in advance on the official website. Admission costs 130 DKK (€ 17.3) from Monday till Friday and 140 DKK (€ 18.7) on Saturday-Sunday. Attractions are for an additional fee, but if you plan to ride most of them, it will be more profitable to purchase an Unlimited Ride Ticket for 240 DKK (€ 32).
Things to do in Copenhagen in wintertime
Take a walk at the Christmas market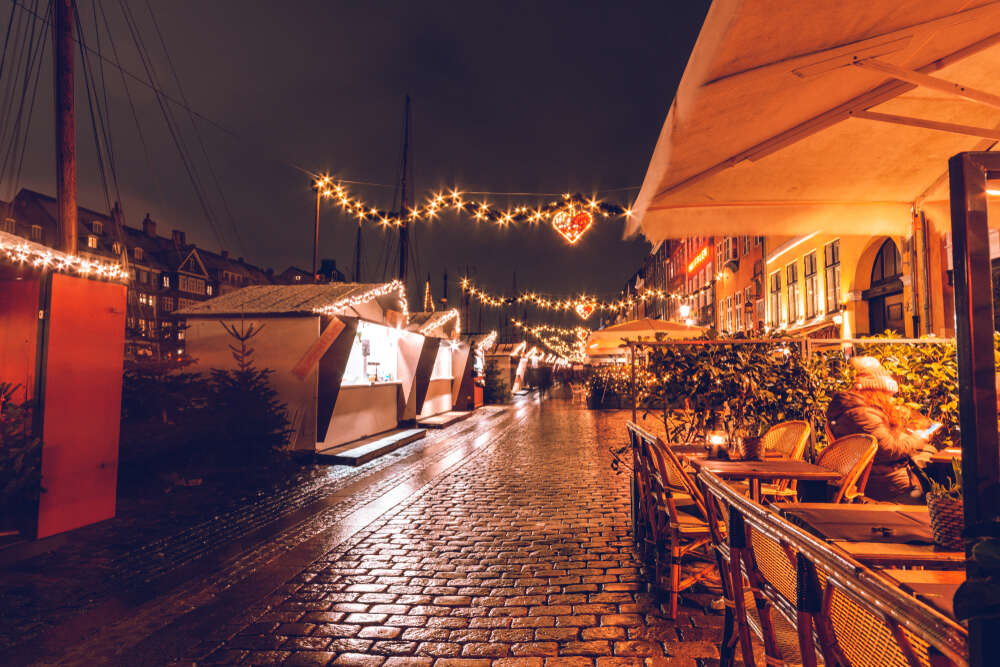 In December, the area of Nyhavn turns into one of Copenhagen's coziest Christmas markets. Make sure you stroll along the stalls with hand-made crafts and feel the festive atmosphere, and then warm yourself with a mug of Danish Gløgg and try æbleskiver, a traditional Christmas sweet. During Christmas, markets are found at almost every turn, so if you stop by in less popular areas, there is a chance to find a place without crowds of tourists.
Use the ice rink
An ice skating rink is an ideal winter activity for couples in love, groups of friends and families with children. For example, the entrance to the ice rink called Frederiksberg Runddel with your skates is free, but you are unlikely to bring skates with you on a trip. Don't worry, skates can be rented on site for 50 DKK (€ 6.7) per hour.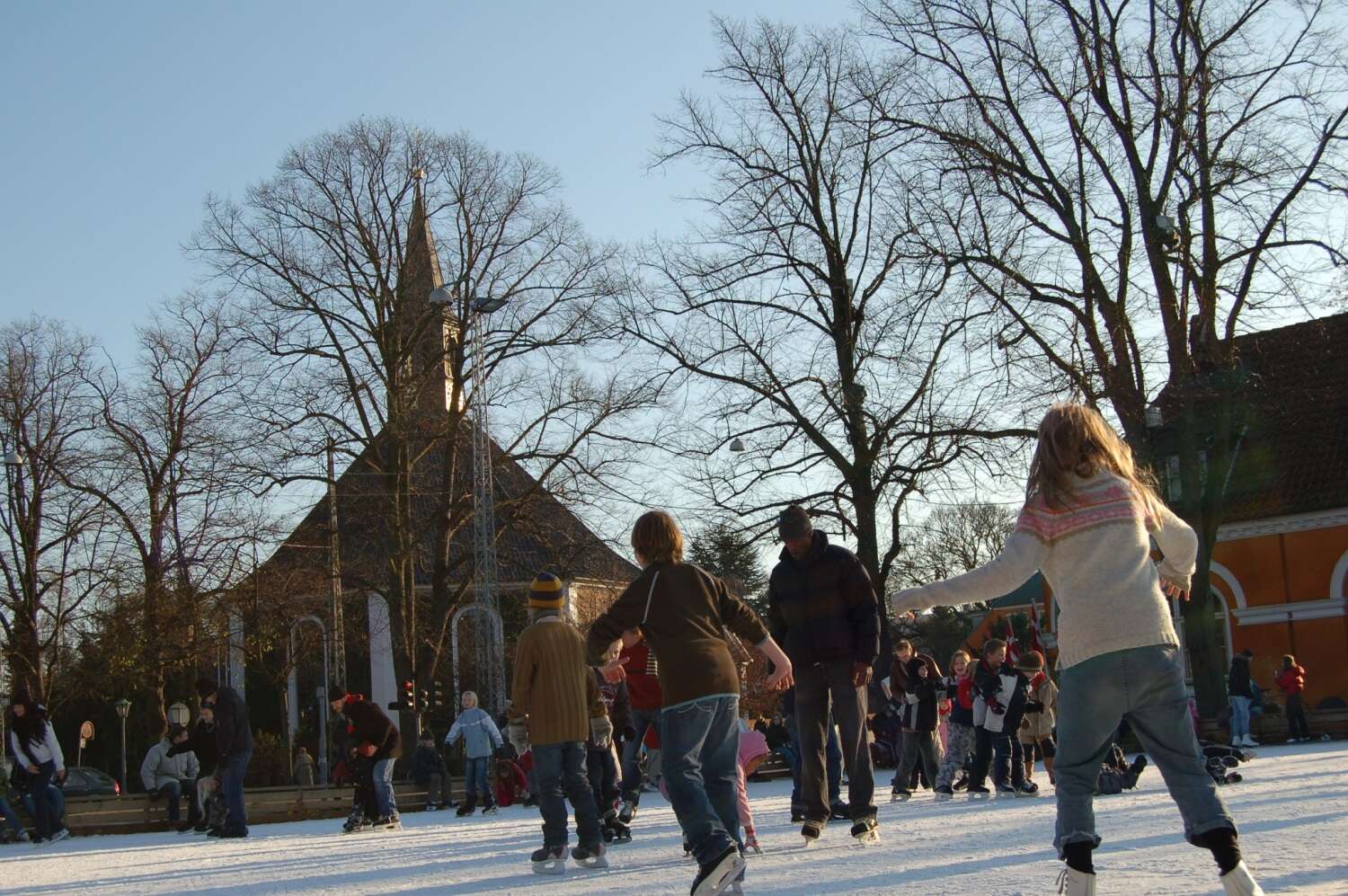 For many years, Denmark has been at the top of the ranks of "The happiest countries in the world", because it is comfortable and has a high standard of living. But the main secret of the Danes is that they understand what makes them happy every day and know how to appreciate it, and they find comfort in simple things and minimalism.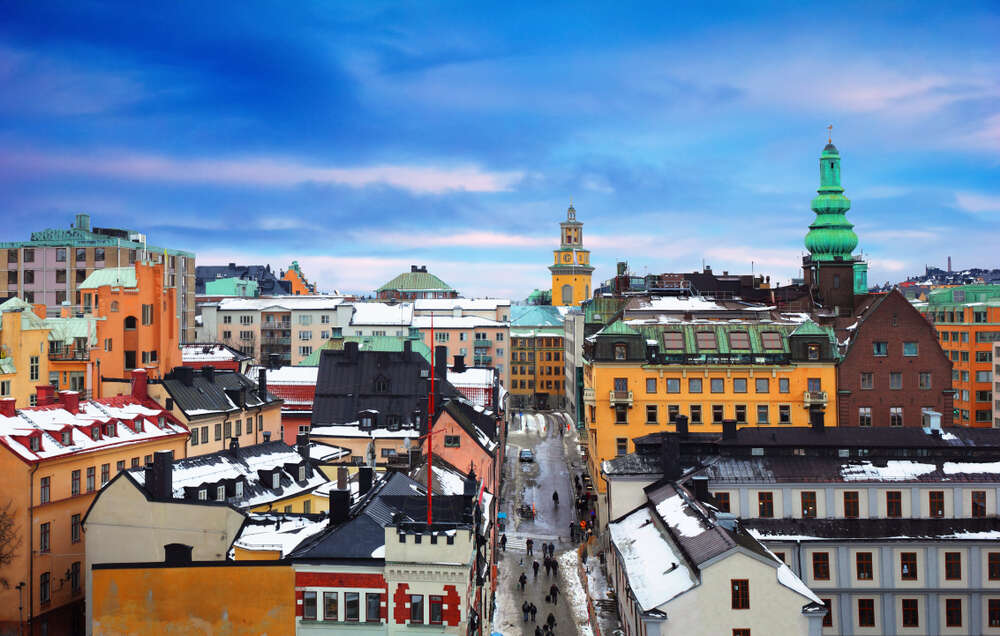 Travellizy wishes you to go to fabulous Copenhagen and to get into Danish values and lifestyle in order to feel absolutely happy even on cold winter evenings.