Travelers can finally fly to Cyprus, so we have gathered the most useful information for you to help you organize your island vacations. Direct flights, conditions of entry, what period and resort to choose for a trip - we will tell you everything in our new article!
The main airport of the Republic of Cyprus is Larnaca International Airport (LCA), where Ukrainian airlines SkyUp and UIA fly. A direct flight takes about 2 hours 50 minutes. The city center is just 6 km from the airport, so you can get there by bus, taxi or even on foot. From Larnaca Airport, you can order a transfer to anywhere on the island.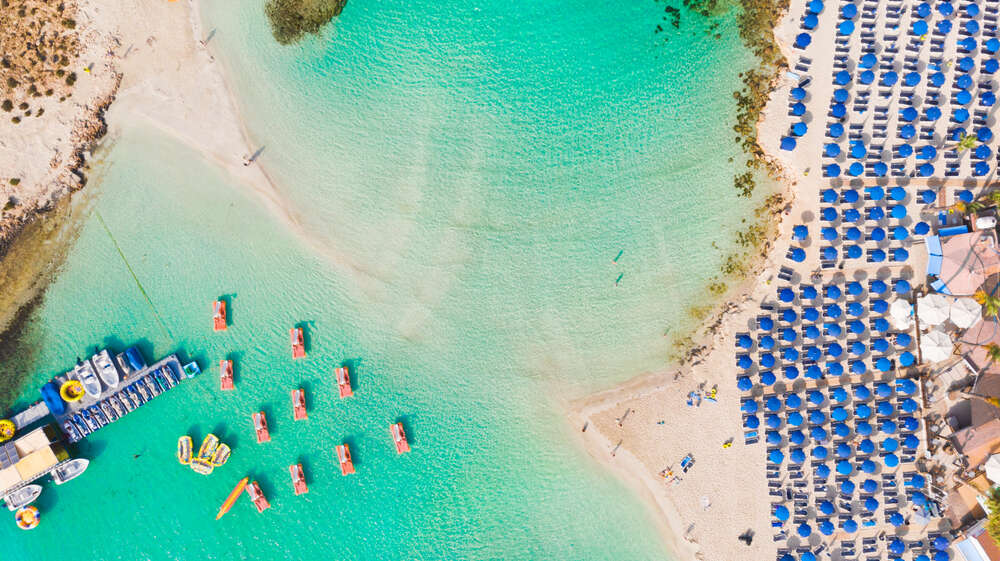 What are the conditions for entering Cyprus?
Cyprus currently divides countries into 4 color categories: green, orange, red and gray. Today, travelers can relax in Cypriot resorts, but under certain conditions.
For "red" countries, the following entry rules apply:
● register on the website CyprusFlightPass (preferably 24 hours before the trip);
● take a PCR test (72 hours before departure);
● take a second PCR test upon arrival (at your own expense).
The result of the PCR test must be negative, and the certificate must be in English. A repeated PCR test can be taken at Larnaca airport for 30 EUR and at Paphos airport for 32 EUR, the results are received via SMS after 3 hours. Children under 12 years of age are exempt from PCR testing.
For "orange" countries, one PCR test is sufficient. It must be taken 72 hours before departure, and for travelers from countries of the "green" category, there are no entry restrictions.
At the border control, you may be asked to show booking confirmation and payment for accommodation, a return ticket and that you have enough money for the duration of your stay in Cyprus at the rate of 50 EUR per day.
We remind you that the island is divided into the Turkish Republic of Northern Cyprus and the Republic of Cyprus with a conflict between them. You can get to the northern region by car, but if upon arrival in Larnaca or Paphos, you say that you plan to visit this part or you will have an accommodation reservation there, you will be denied entry into the country.
Video: Visit Cyprus
When is the best time to visit Cyprus?
The tourist season in Cyprus starts on April 1 and lasts until the end of October. The best time to travel is May-June and September-October, and the hottest period is July-August.
What is the best way to move around the island?
Cyprus has great roads and many beautiful landscapes along the way, so the best transport for traveling around the island is a car. Speaking about the local realities, traffic is left-hand, and rental cars have red numbers.
Resorts in Cyprus: which one to choose?
Larnaca is considered to be a transit point on the way to a beach holiday, as it is convenient to get to other parts of the island from here. Budget travelers often stop here.
The resorts of Ayia Napa and Protaras are especially popular on the southeastern coast of Cyprus.  
The main club life of the island is concentrated in Ayia Napa, therefore, the city is considered to be the main youth resort. Energetic dances at night and the sea and relaxation on the best beaches during the day are perfect for party lovers.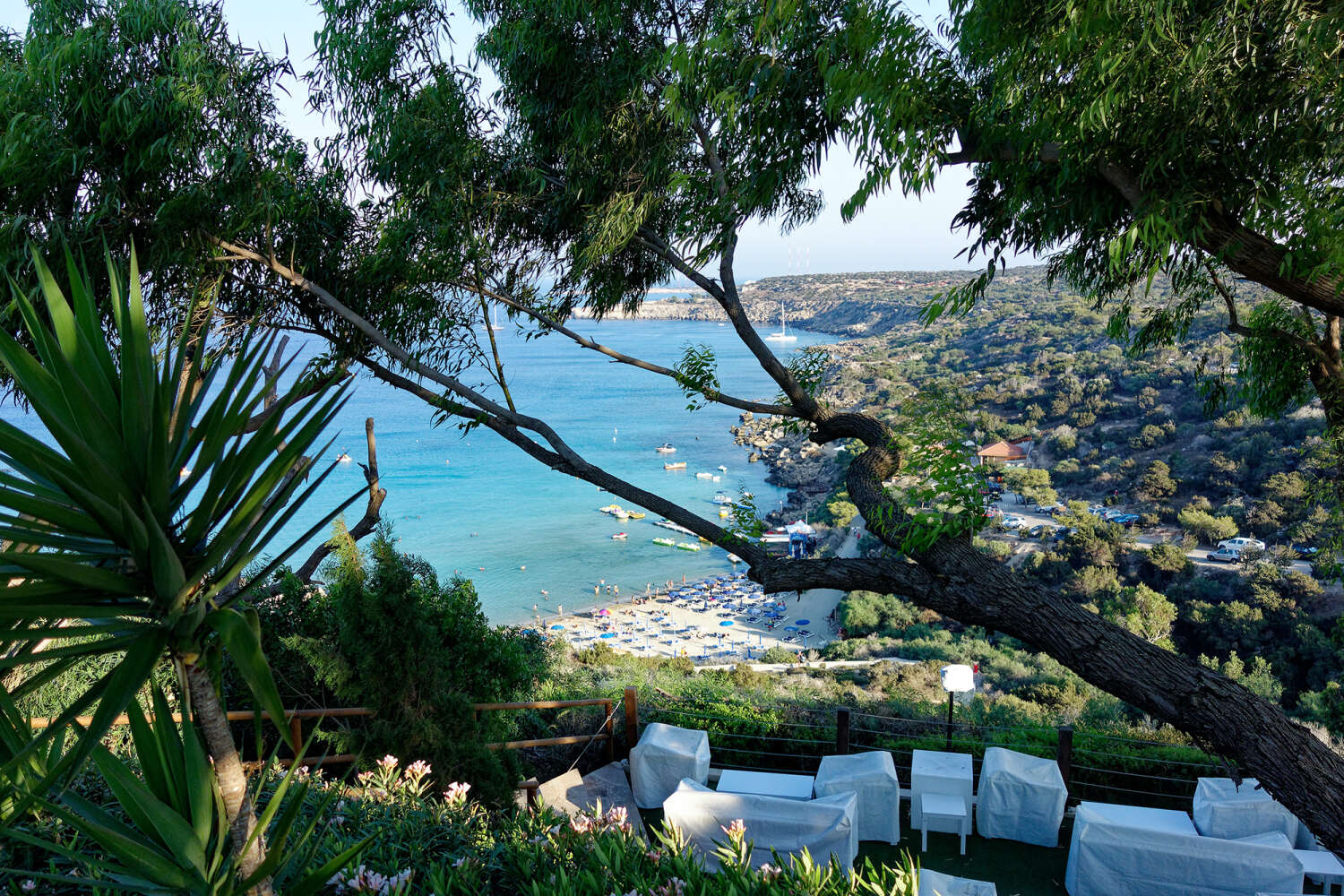 Just 20 minutes from Ayia Napa, Protaras is the most popular resort for families with children. A feature of Protaras is its long coastline with many beaches and coves.
Not far from these two resorts, there is a stunning place called Cape Greco, and Konnos Beach, one of the best beaches on the island, is just a 10-minute drive from it. 
Limassol is considered to be a business center and is suitable for those who decide to stay longer in Cyprus. There are no cool beaches, but there is a convenient infrastructure for life.
Video: Travel Penguin
In the southwestern part, the most popular resort is Paphos. According to legend, it was here that Aphrodite, the goddess of love, appeared from the foam of the sea. Many tourists come to Aphrodite's Rock (on the map, it can be found as Petra tou Romiou or Aphrodite's Rock) to look at this place. Most of the beaches in Paphos are rocky, but some hotels make artificial sand beaches. The city itself is very cozy and beautiful, and its old part is included in the UNESCO World Heritage List.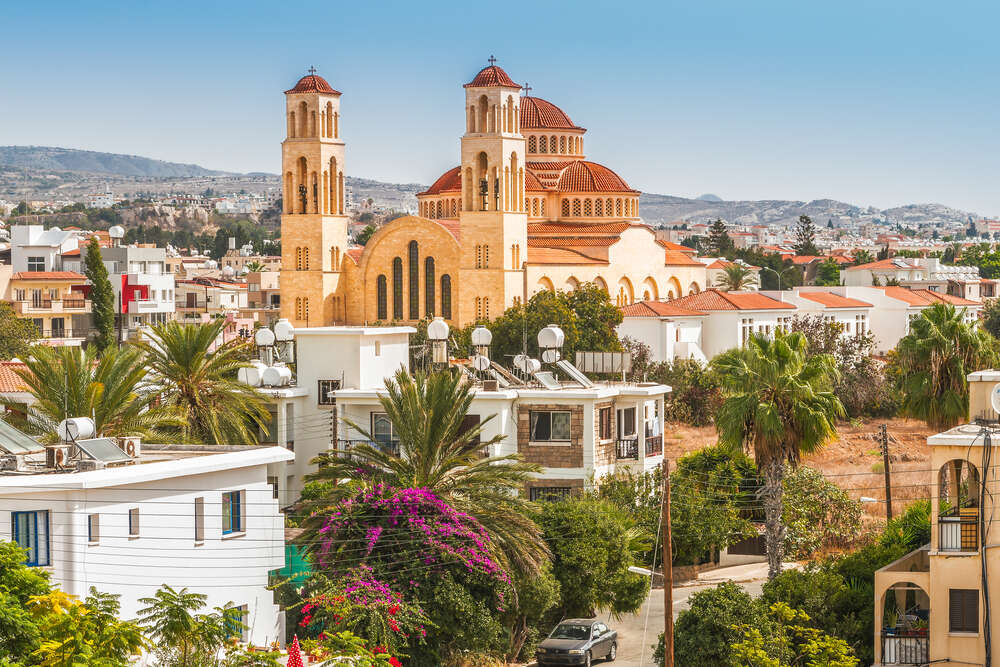 Travellizy wishes you an active and fulfilling holiday!