Disneyland Paris is a huge amusement park, which is located in Marne la Vallee, the suburbs of Paris.
Since 1992, it has been making children and adults happy thanks to its attractions and a unique atmosphere of magic. But this is not only an amusement park, but it is also a whole complex that consists of Disneyland Park and Walt Disney Studios Park, Disney Village's own residential quarter, a business center, a golf course and many hotels and restaurants. From a bird's eye view, it looks like a perfect ring, with a diameter of 3 km, and in the very center, there is a convenient railway station, from which trains leave for Paris.
This largest amusement park complex in Europe is one of the main attractions of the French capital. Let's fly to Disneyland with Travellizy?
Disneyland Park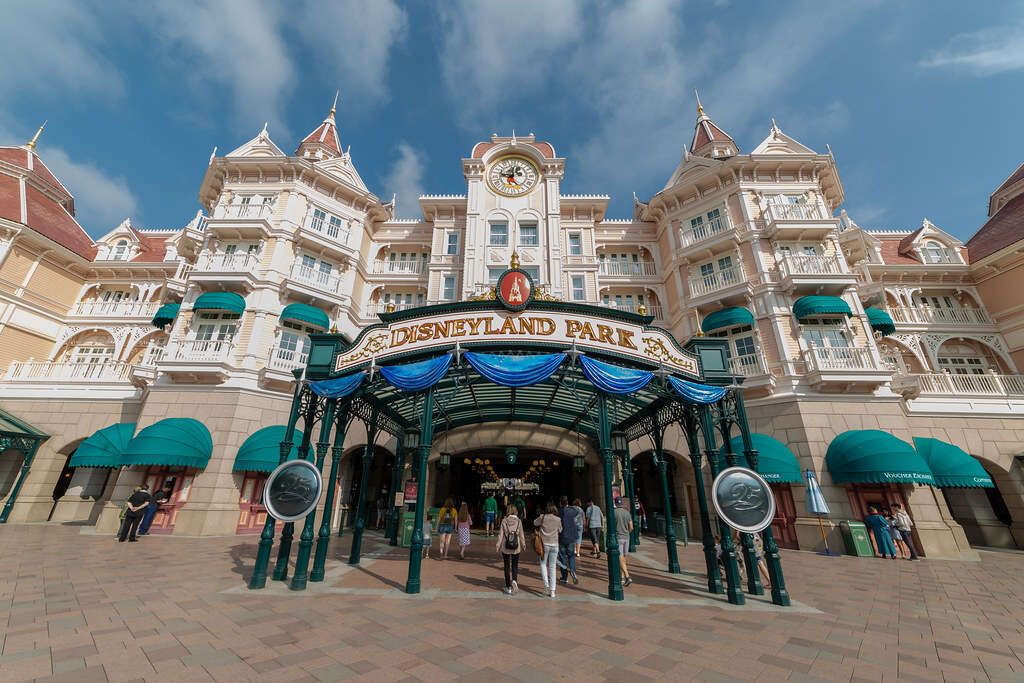 Disneyland Paris began its history with this particular park. The famous Sleeping Beauty Castle is located in the very center of it. By the way, if it is hard for you to imagine what this castle looks like, then you just need to remember the logo of any Disney movie, this will be it!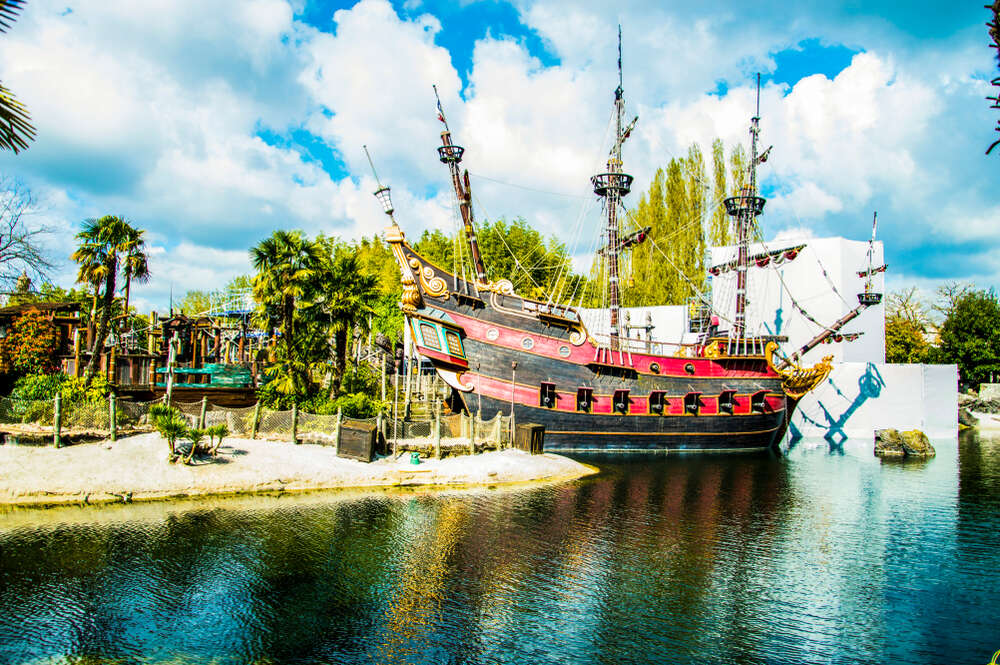 The park is filled with attractions for all ages, but the main emphasis, of course, is on young children. Inside, the park is divided into conditional sectors according to famous cartoons, and there are two ways from the Sleeping Beauty Castle: one way leads towards the sectors of Aladdin, Alice in Wonderland, the Haunted Mansion and the famous Captain Hook's Pirate Ship, and the other way leads towards more futuristic and space sectors.
The most interesting attractions are:
    - The Haunted Mansion. All scary things and characters from all Disney cartoons and fairy tales are collected here.
    - Star Wars Hyperspace Mountain. Previously, it was the coolest attraction in Disneyland and it was called "From the Earth to the Moon", and then it was reopened as themed to Star Wars and it still is a corkscrew loop and a helix.
    - Alice's Curious Labyrinth. It is really not easy to find the way out, and you will meet everywhere amazing of the fairy tale. The exit leads to the Queen of Hearts Castle.
    - Adventureland is the adventure sector and the most famous part of the park. Here are La Cabane des Robinson (Swiss Family Treehouse), Pirates of the Caribbean (Jack Sparrow's dark ride attraction), Indiana Jones and the Temple of Peril, which is the famous roller coaster with a triple back loop.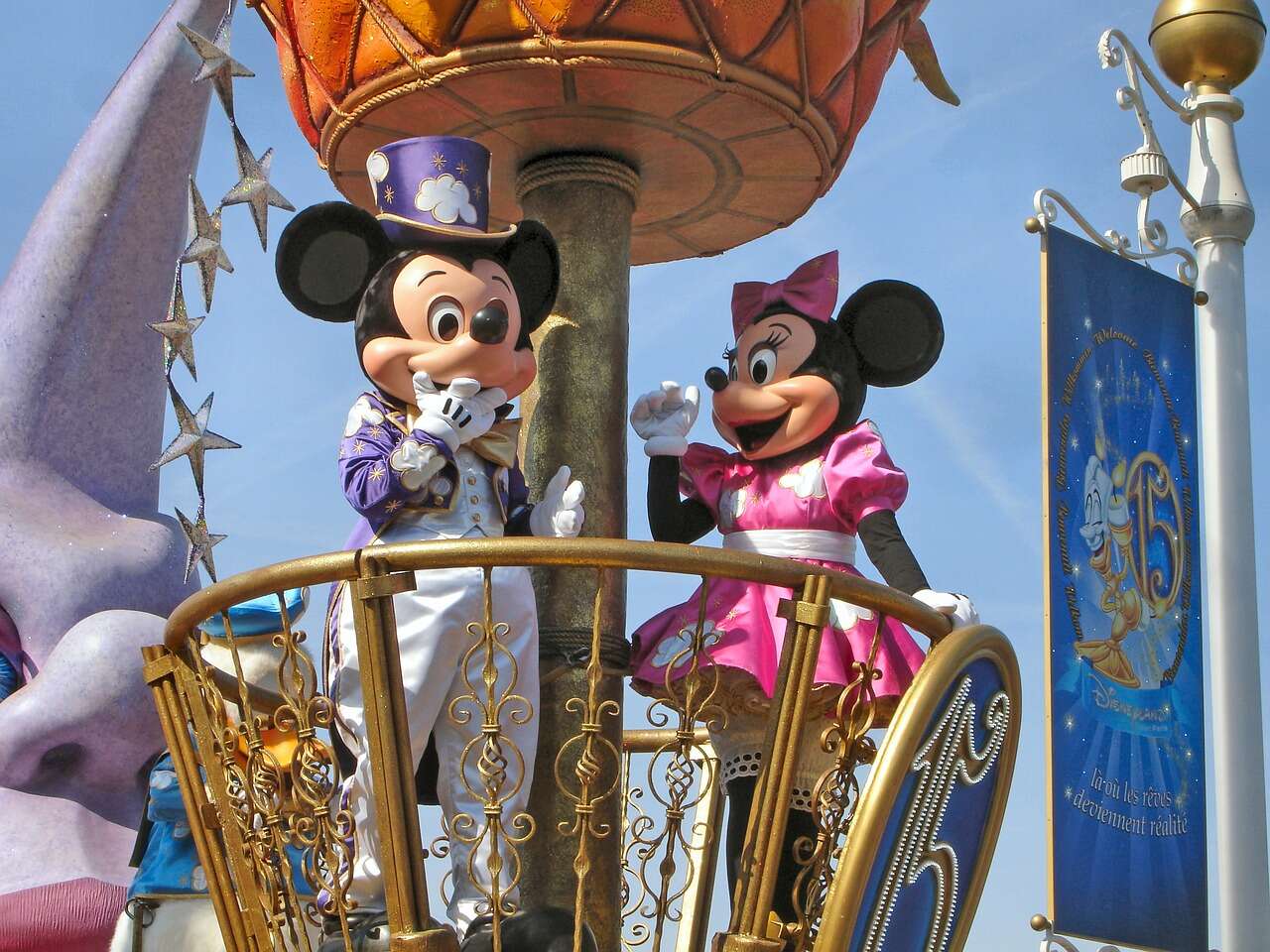 At the end of the day, a parade with Disney heroes, dragons and other fairy-tale characters takes place along the main street from Sleeping Beauty Castle. It's a spectacular sight, especially for those who are at Disneyland for the first time.
Walt Disney Studios Park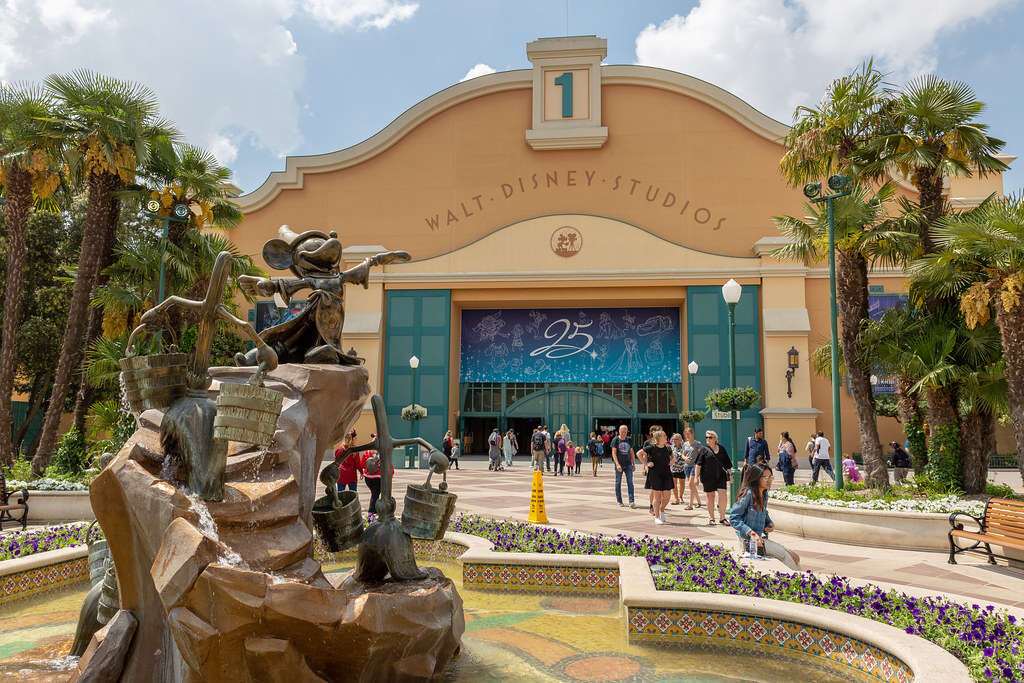 The second theme park looks like a huge movie set and must be more interesting to adults. Visitors can feel here like actors, see how Disney films are made and even try to create a cartoon on their own. Of course, there are also attractions. The coolest ones are the Rock'n'Roller Coaster Avec Aerosmith and Tower of Terror, a damn hotel elevator.
Helpful information
Opening hours: Disneyland Park: 10: 00-20: 00. Walt Disney Studios Park: 10: 00-19: 00.
Admission for adults is from € 56. You pay only for the entrance to the park, and attractions are already included in the price. Admission is free for children under 3 years old.
How to get there
From Disneyland to Paris, the easiest way is to take the red line to the terminal Marne-La-Vallée by train. The fare is € 14 and it takes about an hour to get there. Or you can take advantage of special buses that depart from some Paris metro stations. The ticket costs € 93 for adults and 88 for children under 11 years old and already includes the cost of admission to Disneyland.
A nice bonus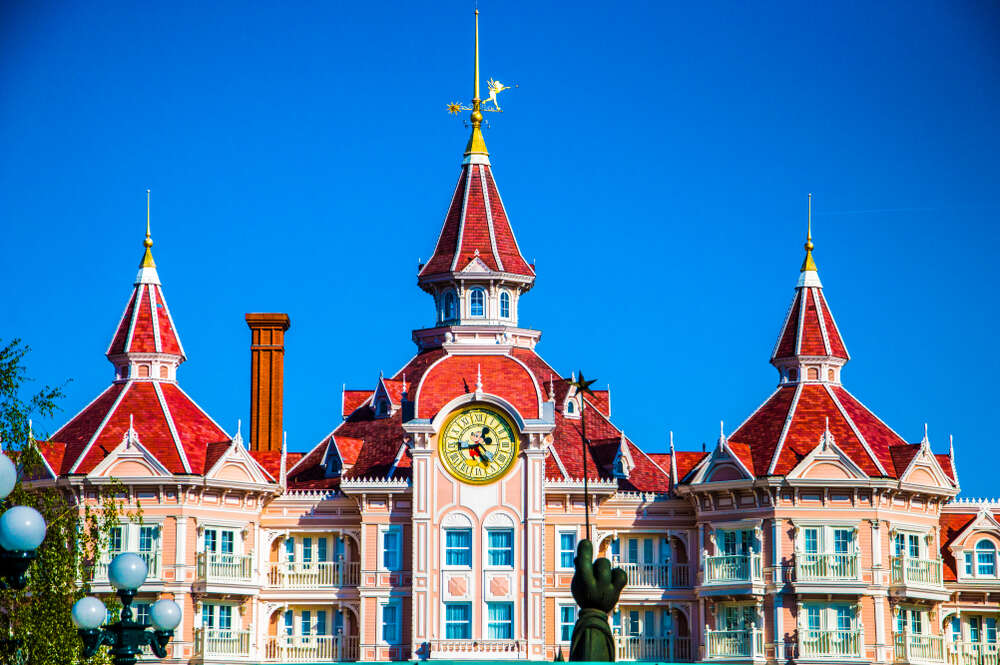 If you stay at a hotel in Disneyland, then you get the right of early access and you can ride on any rides for an entire hour before the opening of the park.