Florence is a city of arts, the Cradle of the Renaissance. The city is very conveniently located in the center of the way between the north of Italy and its capital. Florence is easy to get from any major city, and it doesn't matter whether it is Venice, Milan or Rome. Therefore, many travelers in Italy always try to include Florence in their route, preferring to spend at least one day in this fantastic city.
So what can be seen in Florence in 24 hours? Travellizy recommends you to get acquainted with its two main attractions first.
The pearl of Florence is Santa Maria del Fiore. It is not only the third largest cathedral in the world, but also a whole complex of 6 objects: the cathedral, the dome, the baptistery, the bell tower, the crypt and the museum. Entrance to the Cathedral is free, but in order to visit the rest of the buildings you need to buy a single ticket "Il Grande Museo del Duomo" for € 18, and if you don't want to spend a couple of hours of your life in a queue, you should buy a ticket in advance online with an additional charge of € 2.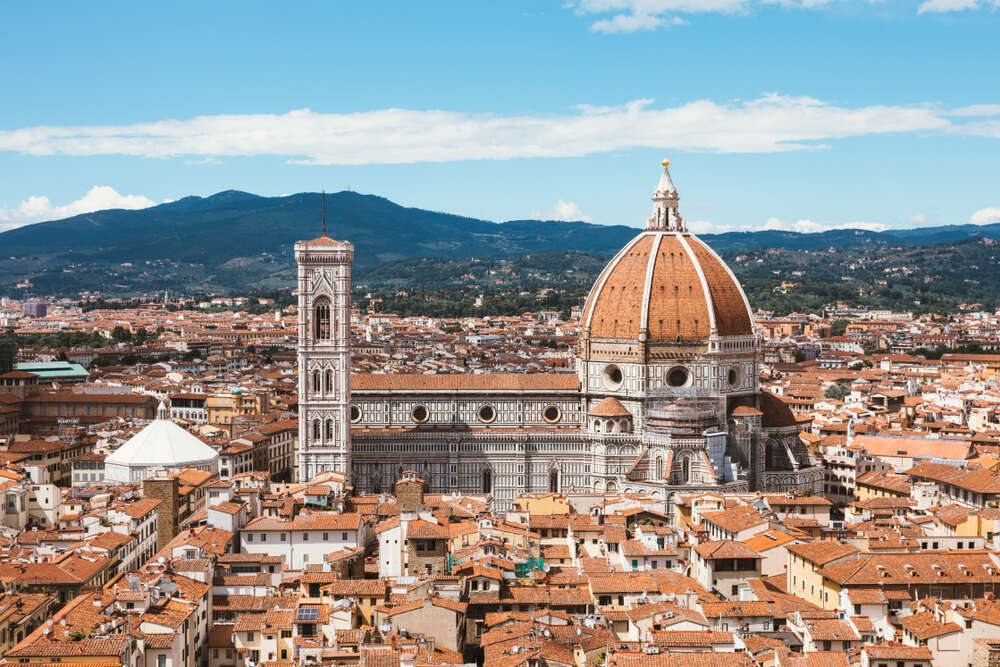 The dome and bell tower attract tourists' attention most of all. The octagonal cathedral dome, built according to the design of Filippo Brunelleschi in 1418-1434, charms all visitors and even 463 steps without an elevator don't discourage them from going upstairs and admiring this masterpiece.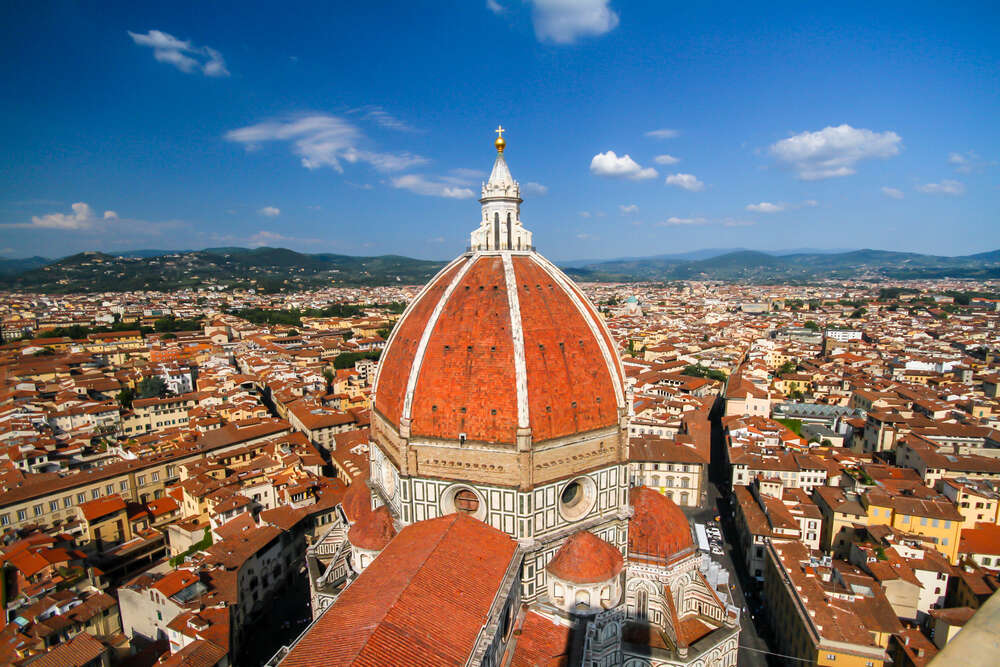 Giotto's bell tower is one of the four main monuments on the Piazza del Duomo. Despite the fact that three authors worked on the project in turn, the name of the bell tower was given to Master Giotto, who began construction in 1334 and managed to complete only the first part of the bell tower before dying in 1337.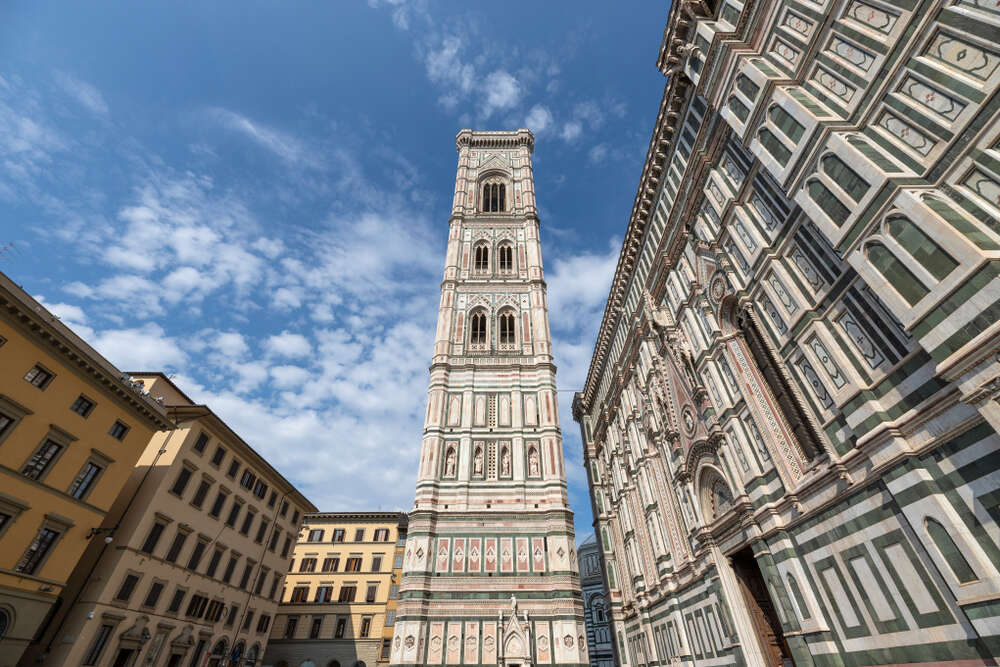 Also, Giotto's bell tower is considered to be the most beautiful bell tower in Italy, so a long queue of people lines up every day to walk 414 steps on foot and see Florence from an 84 meter height.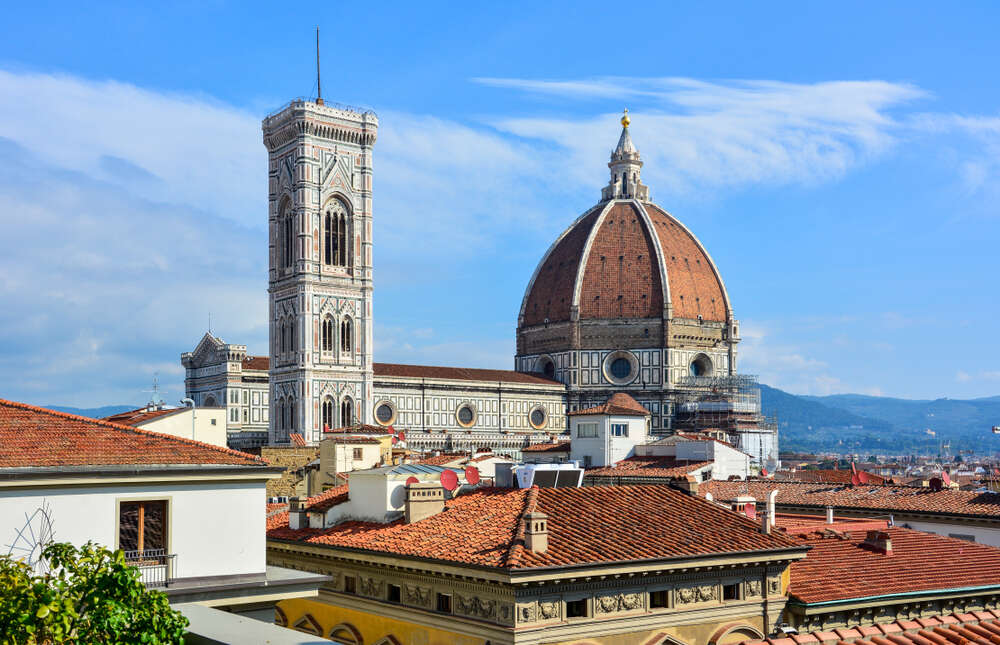 Each object has its own work schedule, so it is important to plan a visit in advance, but the good news is that the "Il Grande Museo del Duomo" ticket is valid 72 hours for everything except the dome. The dome can be visited only at a clearly selected time and date, as the number of visitors is limited. The ticket is not refundable or exchangeable.
The schedule
Cathedral - 10:00 - 16:30 (Sun. 13:30 - 16:30)
Dome - 08:30 - 17:00 (Sun. 13:00 - 16:00)
Baptistery - 08:15 - 19:30 (on weekdays, a break is from 10:15 to 11:15, Sun. - 08:15 - 13:30)
Giotto's Bell Tower - 08:15 - 19:20
Crypt - 10:00 - 16:30 (except Sun.)
Museum of Opera del Duomo - 09:00 - 19:00
Another popular attraction of Florence is the Uffizi Gallery, which is visited annually by more than 2 million people. The gallery contains a unique collection of works of art from the Middle Ages to the modern period.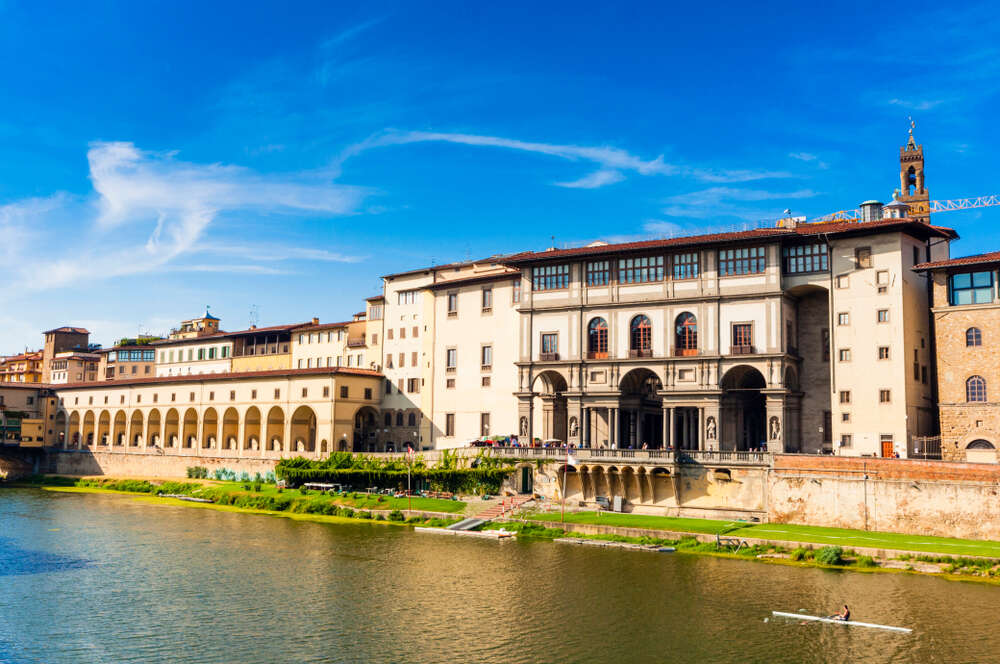 Collections of paintings from the 14th century and the Renaissance include masterpieces by Giotto, Michelangelo, Leonardo da Vinci, Raphael, Botticelli, Caravaggio, Simone Martini, Piero della Francesca, Beato Angelico, Filippo Lippi, as well as many other European artists (mostly German, Dutch and Flemish). In addition, the gallery boasts an invaluable collection of statues and busts from the Medici family, which adorns the corridors and consists of ancient Roman copies of the lost Greek sculptures.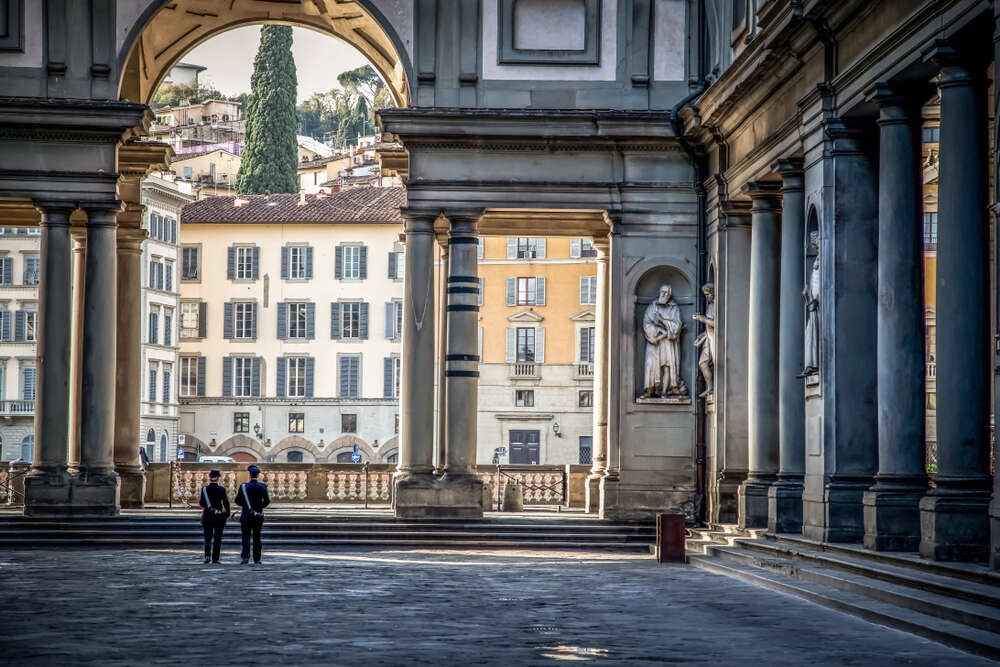 The Uffizi Gallery is open from 8:15 to 18:50 every day except Monday. From March 1 to October 31, the ticket price is € 20, and from November 1 to February 28 - € 12. With this ticket, you can also visit the National Archaeological Museum for free. Entry at a reduced price (€ 2) is available only for young people aged 18–26 from EU countries with a passport. Absolutely all children under 18 years old can visit it for free, you just need to present a document (passport or ID card) for this. For special connoisseurs of art, there is an annual subscription for € 50 or € 100 for the whole family.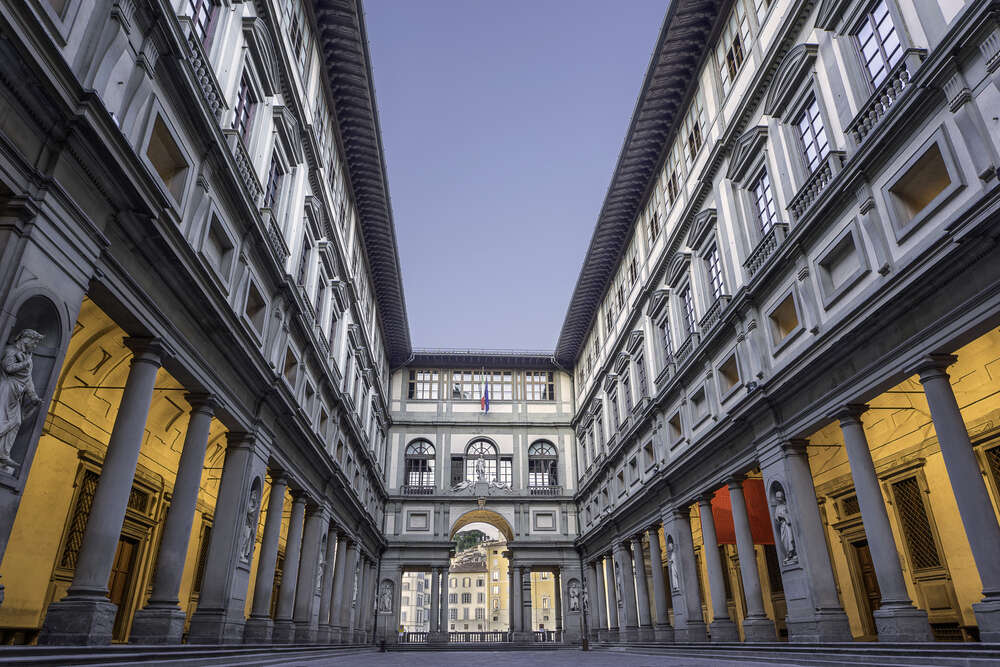 There is  a queue to the Uffizi Gallery almost always, and if you plan to see other Florence sights on the same day, we recommend immediately booking your ticket online with a surcharge of € 4.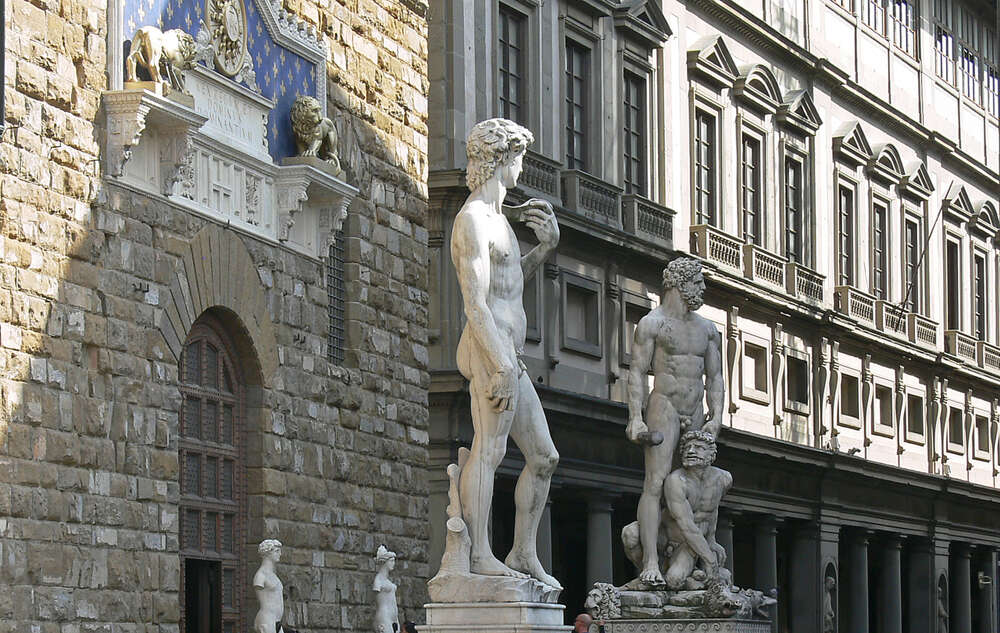 The official website also has a list of special events when the entrance to the Uffizi Gallery is free for everyone. For example, on August 11 in commemoration of the fire that was in the gallery on August 12, 1762 or November 6 in honor of the birthday of Leopoldo Medici (1617), the great collector from the Medici dynasty. It is better to come early on free days, since you need to issue a special voucher in an interactive kiosk, and there is no possibility to book it online. One person is issued only one voucher for a certain time (you can be a maximum of 15 minutes late), and their number is limited.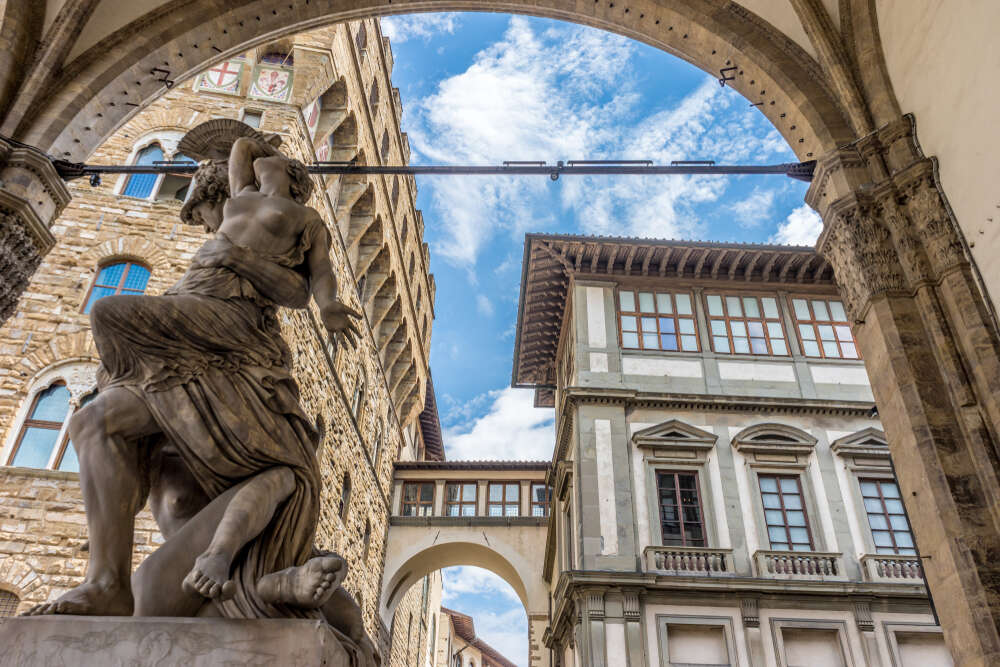 For those who plan to see the Palazzo Pitti and Boboli Gardens, there is an opportunity to purchase a combined ticket for 3 days, which includes visits to three sites - the Uffizi Gallery, Palazzo Pitti and Boboli Gardens. From March 1 to October 31, the cost of such a ticket is € 38, from November 1 to February 28 - € 18 (€ 4 is charged additionally for online booking). By the way, all three objects are in the TOP-10 of the most visited sights of Italy with a paid entrance. There are also some dates for free visits, for example, the first Sunday of the month from October 2019 to March 2020.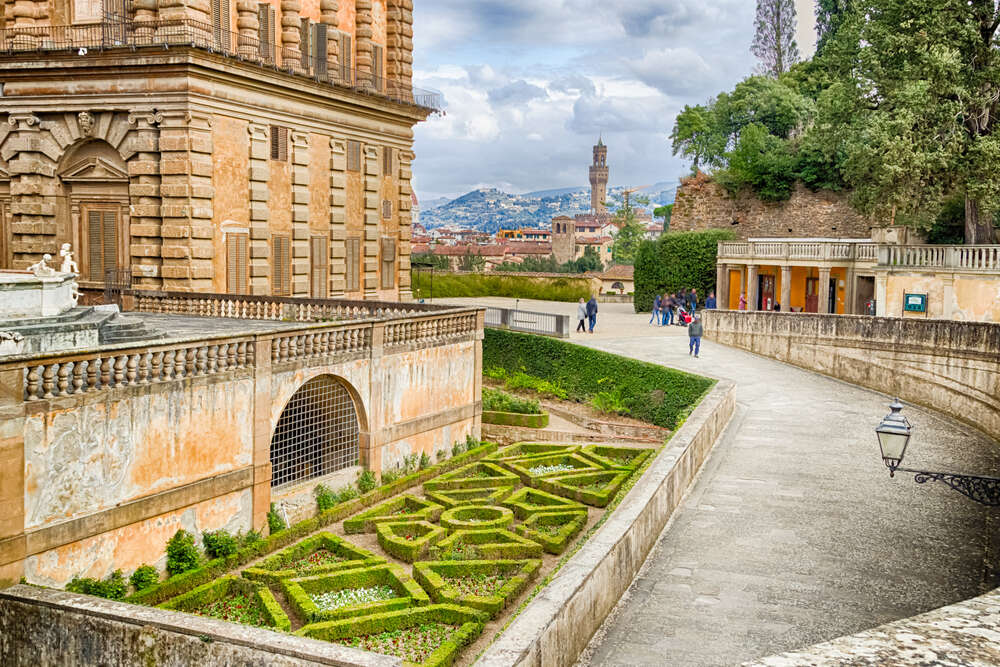 You can't wait to touch the beautiful and see the world's works of art, can you? Then hurry up and book your tickets, and Travellizy will take care of the best rates!