Kuala Lumpur is considered to be one of the most ambitious and modern cities in Southeast Asia, and the mix of cultures, religions and traditions makes it so exotic and interesting, that more and more travelers include it in their wish list.
In a new article, we are traveling with Travellizy Team to the most advanced Asian metropolis and learn how to get there more conveniently and what sights of Kuala Lumpur to see first.
How to get from the airport to the center of Kuala Lumpur
Kuala Lumpur International Airport is one of the main in Southeast Asia and is divided into two terminals KLIA and KLIA 2. The airport is 50 km away from the city center and is easily accessible by public transport - train or bus.
The fastest way to get to the city center is via the KLIA Ekspres train. Ticket price is RM55 (€ 12) for an adult and RM25 (€ 5.5) for children from 6 to 15 years for a one-way trip. You can immediately buy a round-trip ticket for RM100 (€ 21.5) and RM45 (€ 9.5). Travel time is 28 minutes from KLIA and 33 minutes from KLIA 2. There is also a transit train with three stops along the way.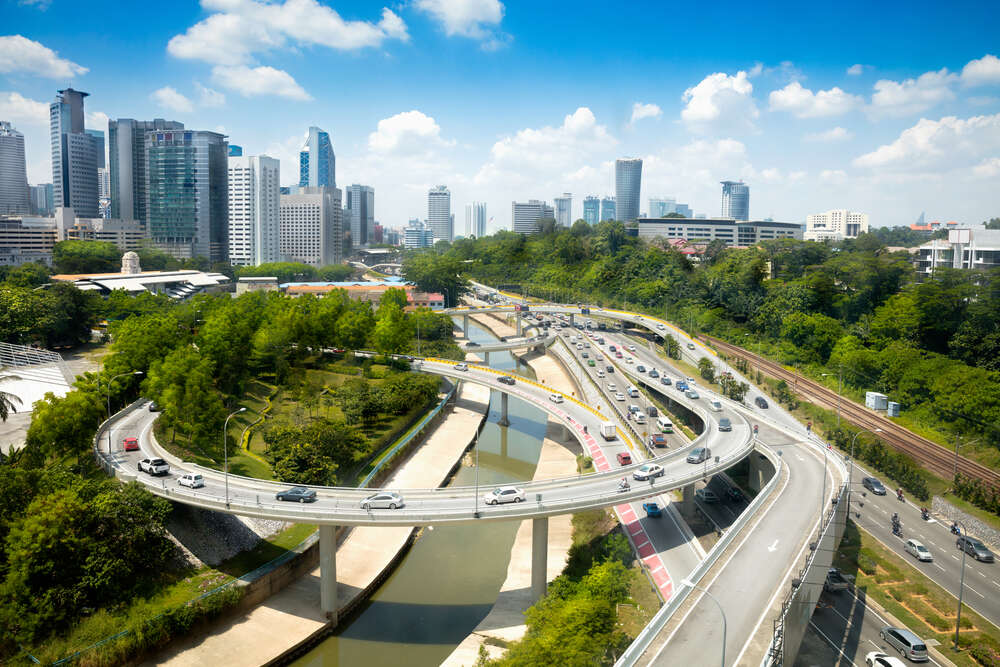 The cheapest way is by bus. Express Coach and Star Shuttle provide transfers from the KLIA terminal to KL Sentral Central Station. Express Coach buses leave every 30 minutes from 6:30 to 00:30, a one-way ticket will cost RM10 (€ 2) for an adult and RM6 (€ 1.3) for a child, RM18 (€ 3.8 both ways) and RM10 (€ 2). Travel time is 1 hour. Star Shuttle buses run from 5:15 a.m. to 12:00 a.m., ticket costs RM10 (€ 2) or RM18 (€ 3.8) to the hotel in the KL Town Center area.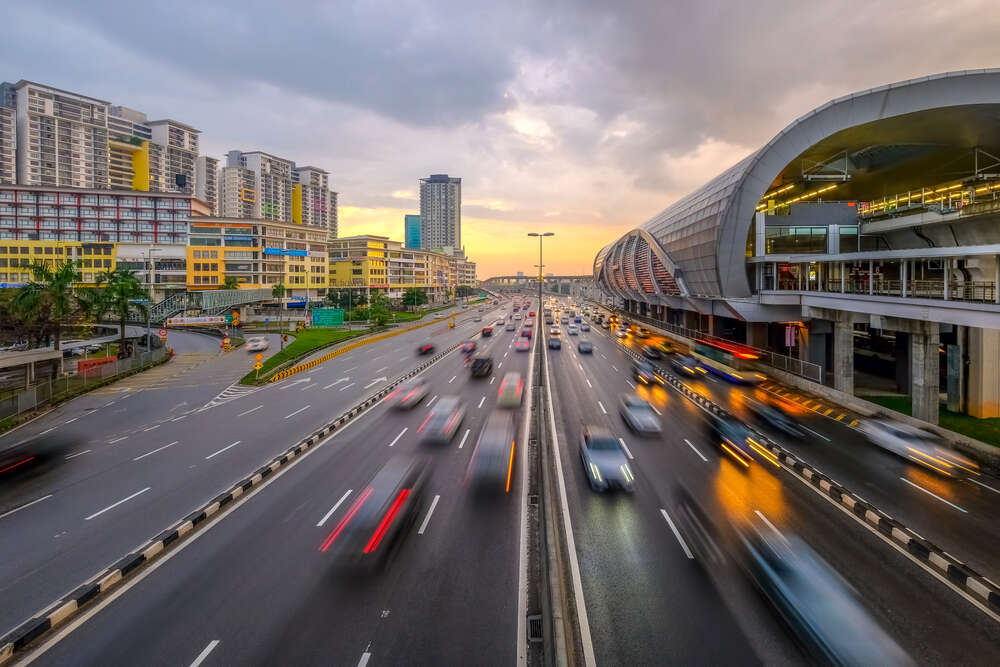 From KLIA 2, the center can be reached by Aerobus and SkyBus. There are also many companies, which will deliver you to other areas of Kuala Lumpur or neighboring cities.
Weather and climate in Kuala Lumpur
Kuala Lumpur is located in the equatorial climate zone, with intense rainfall. It is hot and humid here all year round. Heavy precipitation occurs almost evenly throughout the year, except in June, July and August, when they become slightly less. The temperature in the city never rises above 38.5°C and never drops below 17.8°C.
What to see in Kuala Lumpur
The visiting card of the capital of Malaysia is the Petronas Towers, which were considered to be the tallest building in the world until 2004. At the 86th level, there is an observation deck, and one of its main attractions is the two-story Sky Bridge, which offers stunning views of the city.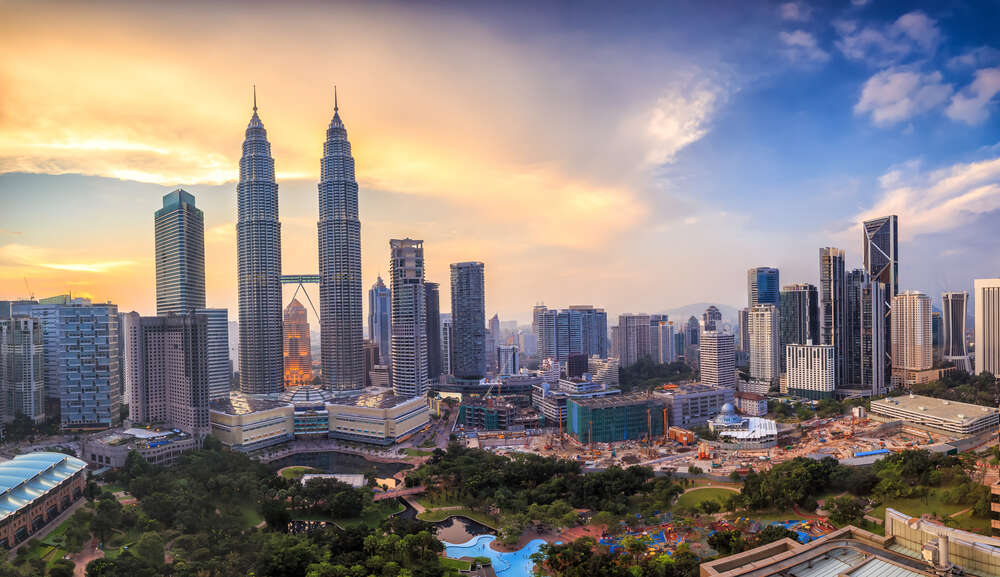 The twin towers are open to visitors from Tuesday to Sunday from 09:00 to 21:00 and don't work on Monday all day and on Friday from 13:00 to 14:30. Ticket prices are RM80 (€ 17) for adults, RM42 (€ 9) for pensioners from 61 years old, RM33 (€ 7) for children from 3 to 12 years old and free of charge for children under 2 years old.
How to get to Kuala Lumpur TV Tower and the oldest temple
The Menara Kuala Lumpur TV Tower also offers fantastic city views. The Observation Deck indoor is located at an altitude of 276 meters and is open 365 days a year from 09:00 to 22:00. Entrance ticket costs RM49 (€ 10.5) for an adult and RM29 (€ 6) for children from 4 to 12 years. If you want to get the most out of your experience, then go up to the Sky Deck outdoor observation deck, which also includes a visit to Sky Box, a glass cube with a transparent floor at a height of 300 meters. An adult ticket will cost RM99 (€ 21), and a child ticket will cost RM52 (€ 11).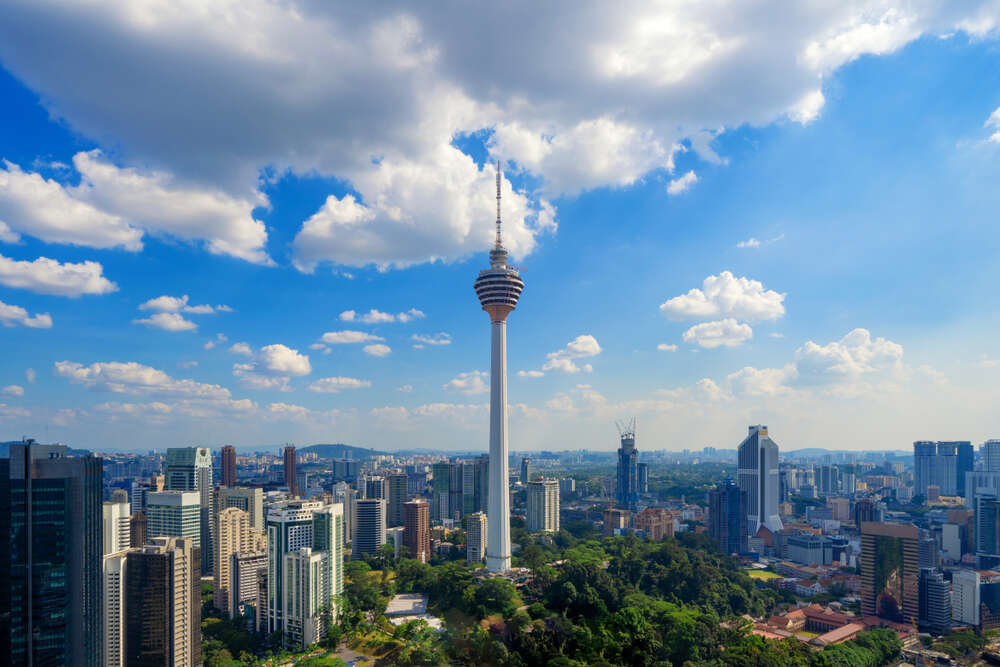 Another famous attraction is Batu Caves, which are visited by about 5,000 people daily. Admission is free, but get ready to climb up 272 steps to the main Temple Cave and fight off obsessive monkeys along the way. By the way, Batu Caves are a Hindu shrine and still an important pilgrimage site.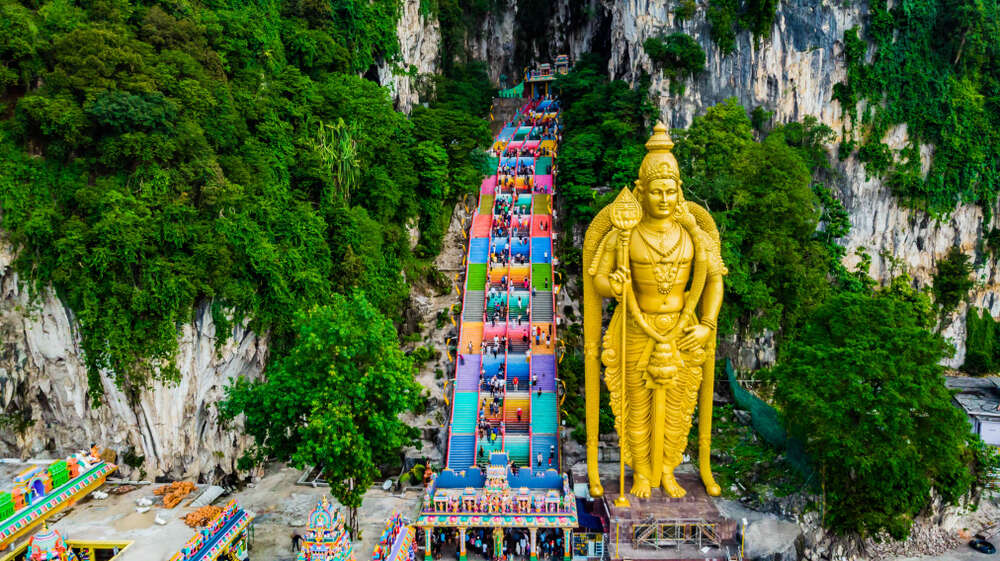 Another impressive place with free admission is the Thean Hou Temple, which is one of the oldest temples in Southeast Asia. Bright decorations in the form of dragons and paper lanterns create a special atmosphere, so Thean Hou is also considered to be the most beautiful Chinese temple in Malaysia.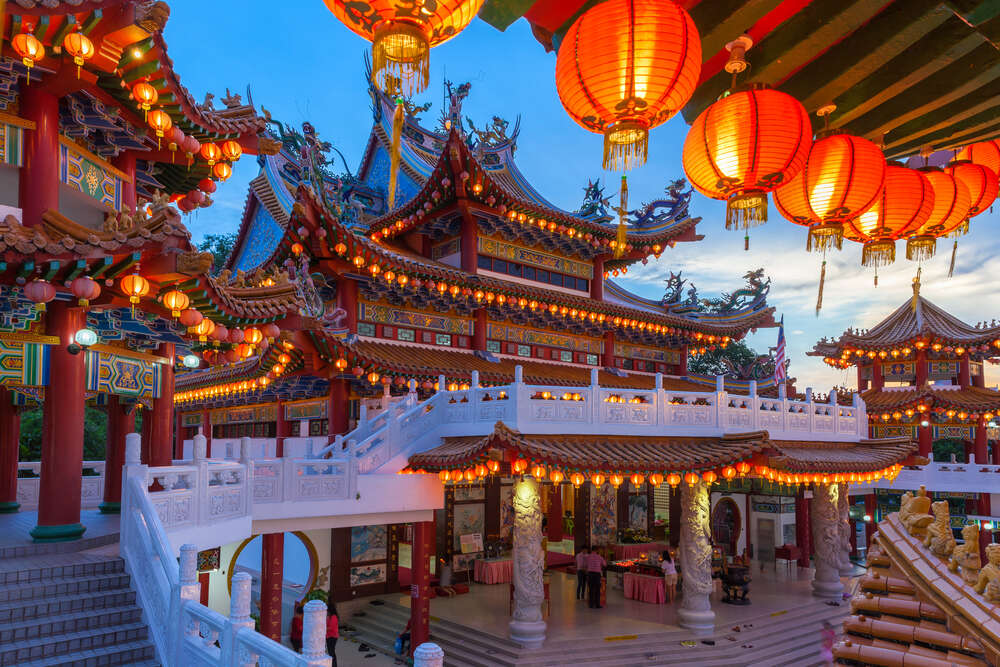 Kuala Lumpur is so colorful that you will get a lot of pleasure and impressions even from ordinary walks around the city, and Travellizy will make sure that you get there in comfort and at the best prices. Well, let's fly?