London, the stronghold of the Old World traditions and the landmark city, is still the main direction of the British excursion even in the 20s of the XXI century. To keep you updated on the global travel trends, Travellizy Team has prepared a short London travel guide 2021.
London districts
You cannot fully get a sense of London, even having studied everything that is written about it on the web. When you see it in person, the city will appear before you exactly as in numerous pictures, and at the same time absolutely different: colorful, bright, surprising. Like it's not the heart of the formal Britain.
The metro map will help you navigate the city:
Zones 1–2 are Inner London, the heart of the capital that once made up the entire county;
Zones 3-4 include more modern areas, including the sporty Wimbledon, Wembley, Tottenham, as well as Greenwich and others;
Zones 5-6 lead to Heathrow Airport and suburbs.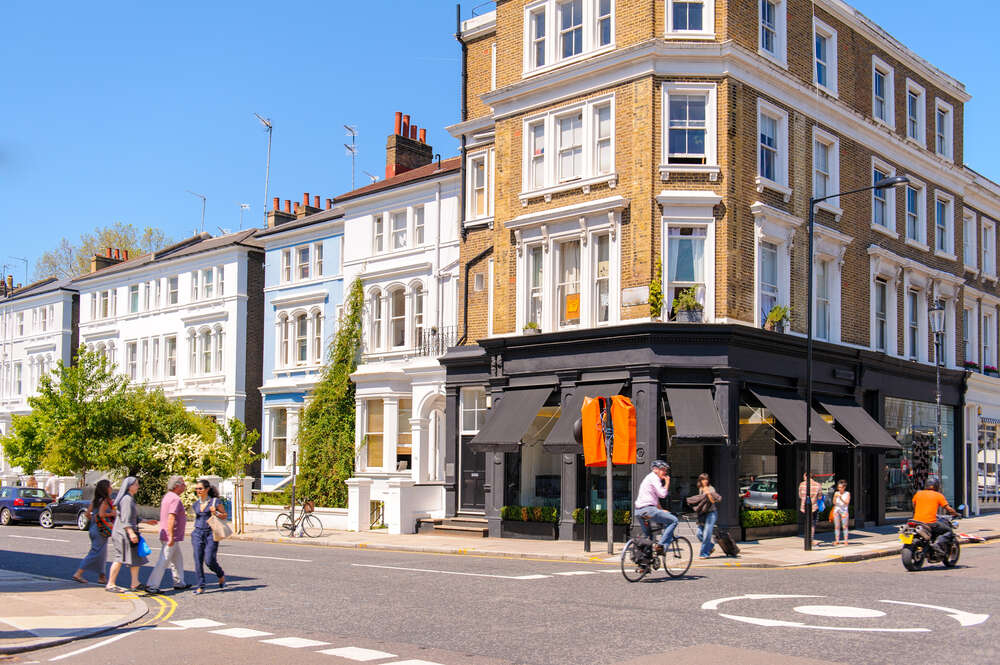 On your first trip, Travellizy recommends focusing on the central areas and planning at least a day to visit Greenwich. When you get to know London better, then the time for more intricate routes will come. In the meantime, welcome to the tourist must-see!
The City of London
Those who first visit the business heart of the continent are surprised and stunned by the City. Of course, you have prepared yourself and you know that this part of the city was founded by the Romans in the 1st century A.D., i.e. about 2 thousand years ago, and its boundaries have not changed since that time. Centuries passed, fires, riots and epidemics raged in London, coups d'etat took place, lords fought among themselves and against kings, the city was mercilessly bombed by German aircraft... It is not surprising that a lot of different things are mixed in the City: on one street, you can meet a Gothic church of the 15th century, a pair of glass and steel skyscrapers, Victorian Empire and modernism of 1920s.
Despite the fact that the City is a purely working district with practically no residential buildings, there are plenty of attractions and entertainment:
Tower of London. This royal fortress residence houses a museum with treasures of the British Crown and an armory. Tickets cost about € 27.
St Paul's Cathedral. It's the largest Anglican church in Europe, built at the highest point in London in 1708. In addition to the cult, the cathedral serves as the burial vault of famous British citizens. Entrance starts from € 20. Services are held on Sundays.
Monument. It's a column in memory of the Great Fire of 1666. It is located not far from the Tower and has an observation deck that offers a stunning view of the city.
Museum of London. This is an interactive, modern city museum where you can experience the daily life of the City, dating back to prehistoric times. Entrance is free.
Guildhall. These are authentic medieval buildings, where representatives of city guilds had meetings. Some of them can be entered, not only viewed from the outside.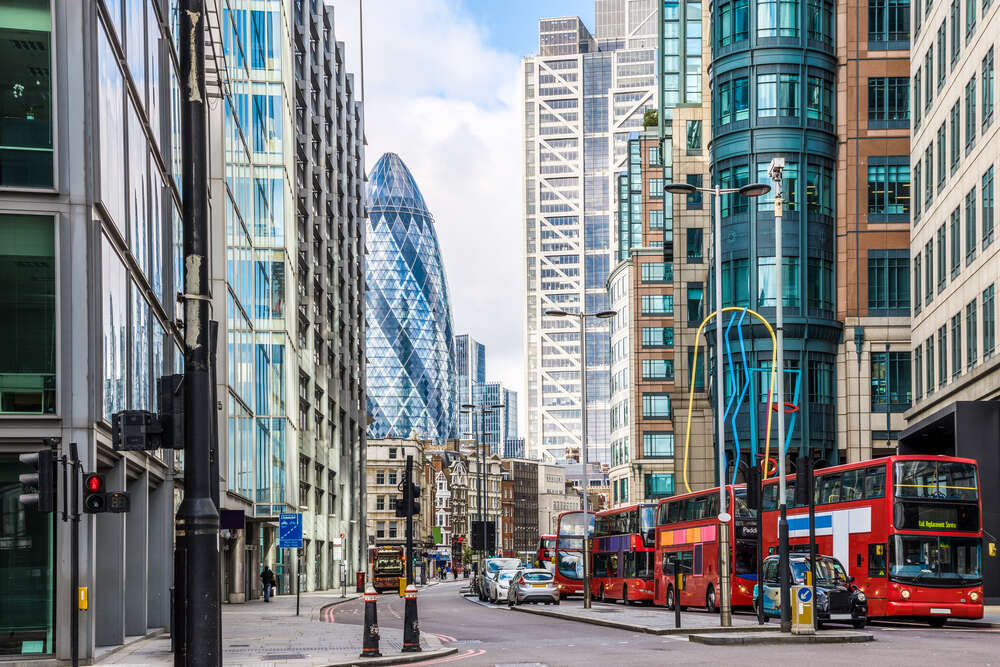 A separate group of sights of the City is skyscrapers. The famous The Gherkin, Tower 42 and The Lloyd's Building make up a very atmospheric ensemble worth visiting.
Westminster
Westminster is another historic center of London that gives two impressions. On the one hand, this is the same postcard view of the capital of Great Britain with Big Ben, Buckingham Palace, Westminster Abbey, Trafalgar Square and Piccadilly Circus. On the other hand, if you wish to go around the Royal Opera House, you can wind around the poorly lit alleys for a long time and get closely acquainted with the life of homeless people of London.
It is pointless to list all the iconic places of Westminster, so let's walk through the most famous:
Royal Residence at Buckingham Palace. From August to September, Her Majesty does not live in the palace, so it is open to tourists (entrance is € 10). In the remaining months, the royal guard gathers a full house - crowds of people come to watch the Changing of the Guard ceremony.
Clock Tower of Westminster Palace. In the palace itself, the Houses of Lords and Commons sit. The palace is open to tourists between sessions. As for the tower, after overcoming 334 steps, you will find yourself on a small observation deck, where the famous bell of Big Ben is located (no, it's not a clock!)
Westminster Abbey. This UNESCO World Heritage Site is a symbol of the British nation. Starting in 1066, all English monarchs were crowned here, and 18 of them found their last refuge in the abbey, like many other famous citizens of the country. In addition to the tombs of Queen Elizabeth I and Victoria, the poets Chaucer and Burns, the scientists Isaac Newton and Charles Darwin, there are unique archival documents, many fine works of art, and a collection of medieval books. Entrance starts from € 22, services are held on Sundays.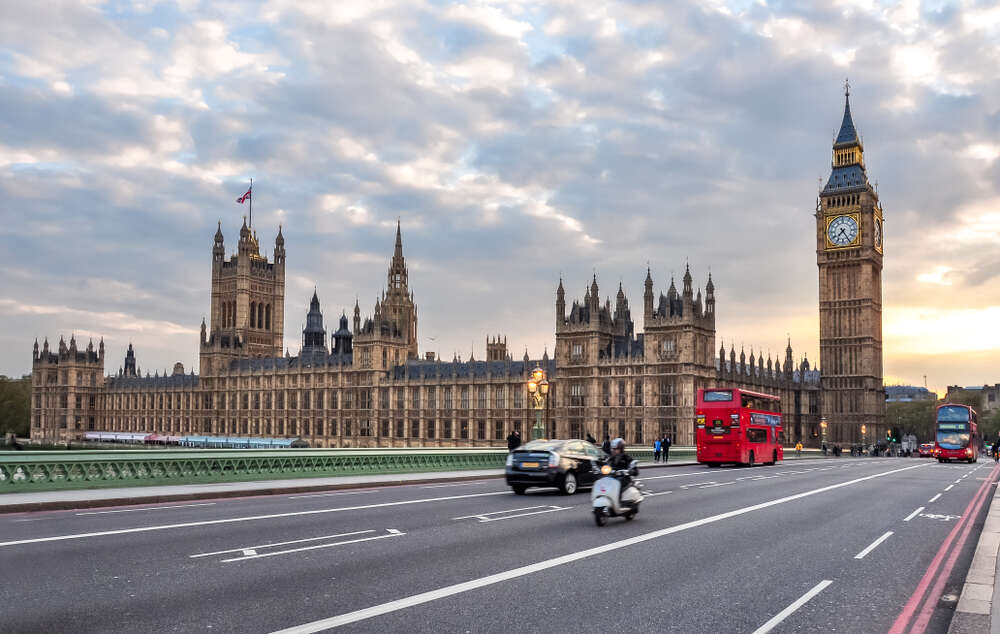 All of London's most famous parks are concentrated in Westminster: Hyde Park, Kensington Gardens, Regent's Park, etc. Shopaholics, theater-goers and fans of the charismatic detective from Baker Street, which is one of the five most visited streets in the area, will also find their paradise here.
Another popular part of Westminster is Soho. A place of bohemian hangouts, where artists and show business people buy real estate, and Londoners and city visitors find 1001 entertainment - from gourmet restaurants to spicy shows. Soho is also sometimes called the birthplace of rock music, because social outcasts, whose protest moods reflect classic rock, used to live there in different eras.
Camden
North of the City and Westminster, you can find the respectable Camden district. It's popular because of an abundance of atmospheric London markets with inexpensive souvenirs, fish'n'chips street food and vibrant youth clothing. Also, must-visit places are:
British Museum. In a few words, we can only say that that's where many things that you saw on the pages of history textbooks - from pharaohs masks to knight armor and ancient books, are located. The exposition of the museum has been created for centuries and continues to grow. This is a kind of colonial history of the British Empire, represented by samples of prehistoric, ancient Eastern, Classical antiquity, medieval and modern culture. Entrance is free.
King's Cross railway station. The one from which the Hogwarts Express leaves. By the way, platforms 9 and 10 are separated not by columns, but by gauges, so for a memorable photo, choose a real shooting location - columns between platforms 3 and 4.
Lincoln's Inn. This is a campus that has grown out of a separate quarter of lawyers in the early 14th century. It is worth going inside (even if the front gate is closed, you can look for other entrances) to see perfectly preserved 500-year-old buildings and the church of the 17th century. And most importantly, you can plunge into the atmosphere in which Thomas More, John Donne, Margaret Thatcher and Tony Blair worked and studied. Admission is free.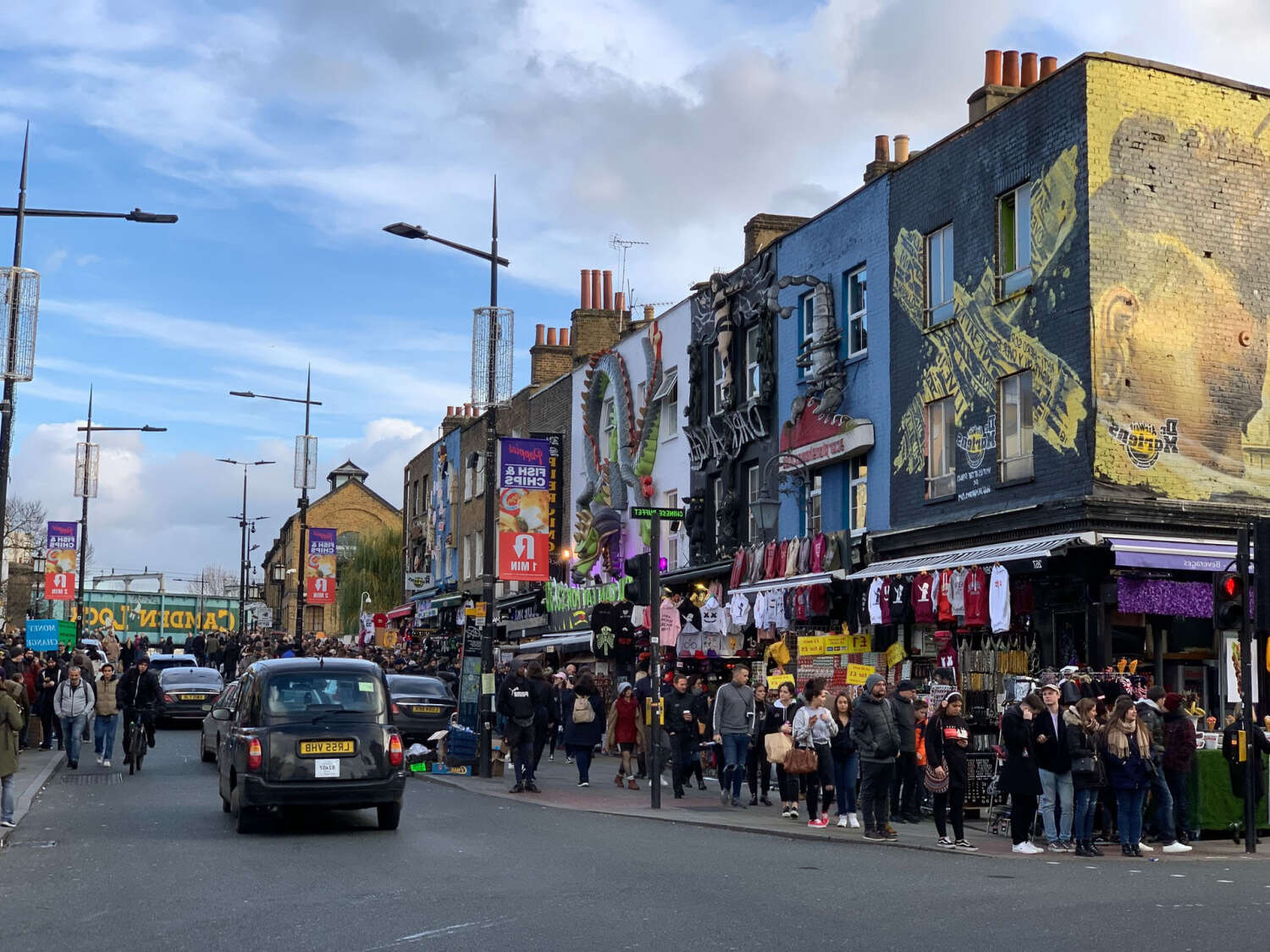 It's Camden that you need to visit to fall in love with London. The real Britain is here, step right up!
A little bit more information about sights and money
Once in London, it is difficult to resist the temptation to immediately rush to familiar places from school English lessons. But Travellizy recommends planning your London vacation in advance. First, this will save you a lot of time, and secondly, you will be able to better plan your expenses.
Let's be honest, London is not a budget destination. Accommodation, travel, food and other amenities require a minimum of € 50 per person per day in this city, if you are planning to live in a hostel, use transport twice a day and eat street food. A triplet bedroom in zones 2-3 will cost from € 190 per day. The desire to drink an original English beer in a pub is about € 4 per pint (0.47 l). Therefore, even before the trip, it is worth making a program for each day of your stay in London, based on what you want to see, where you plan to live and how much you are ready to spend.
One of the ways to save money on travel is the London Pass (LP). This is a package of a plastic card (universal entrance ticket), a guidebook and a mobile app. LP also gives the right to an out-of-order entry to some places.
Such a universal ticket allows you to visit a number of attractions during the day (so that the total cost of tickets does not exceed € 100). In theory, having bought a London Pass for a day, you can save up to 35 euros, but you need to understand that physically, for 8-12 hours of activity, it is really impossible to visit more than 2 museums. Thus, you save double the average amount, but LP still helps.
The cost of the pass at the end of 2020 was:
1 day - € 65 for adults and € 45 for children from 5 to 15 years old;
3 days - € 95 / € 66;
10 days - € 141 / € 97.
The card is valid for a year, the period starts counting from the first activation.
UK visa
In order to visit London, travelers need a tourist visa. It is issued for a period of 6 months, 2 years, 5 and 10 years.
The procedure for obtaining a UK visa is not as easy as we would like it to be. The fact is that the British consuls consider any traveler as a potential migrant. You need to have strong confirmation that you are going to return to your homeland. Return tickets are sometimes not enough.
Basic documents can be submitted electronically through the portal of the Visa Center. The terms for considering the questionnaire and making a decision are about 15 working days, so we do not recommend delaying this question, if you have already decided on the date of the trip. The consular fee for a half-year visa was about € 105 at the end of 2020.
British weather
The capital of Britain is no longer a city of smog and dampness. The current climate of London is very mild with seasonal temperature drops not exceeding 15 degrees. Precipitation is also evenly distributed throughout the year. There is no clearly defined dry or wet period.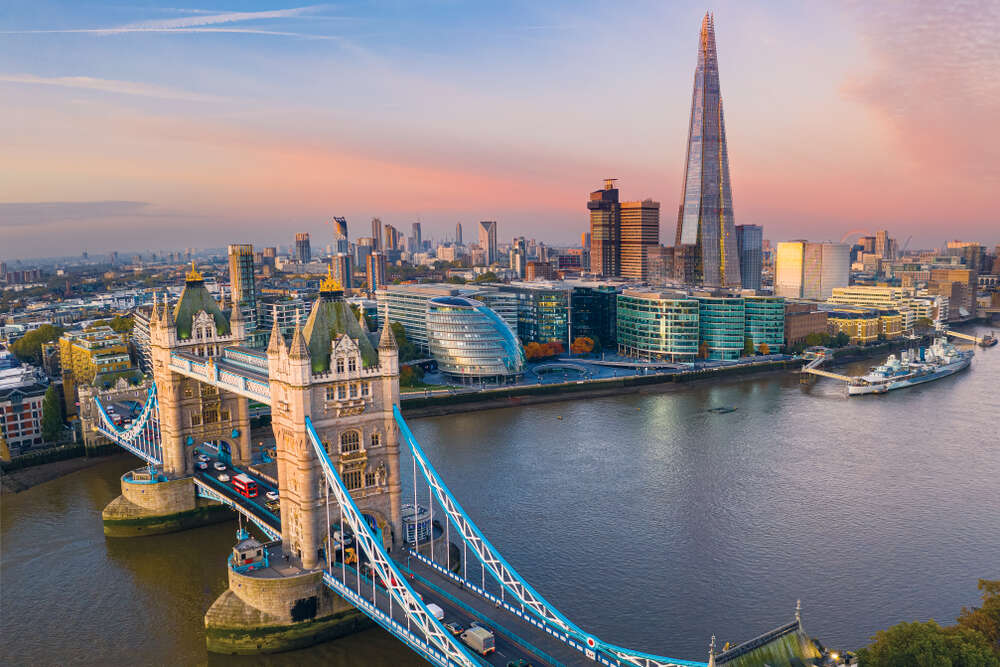 In May, tourists have a great chance to see London sunny and comfortably warm. This month is perfect for outdoor walks, so you might want to cross a couple of museums off your list, but be sure to include Hyde Park and Kensington Gardens.
The average daytime temperature in May in London is +18°C, it gets colder to +8°C at night, about 10 days a month are with precipitation.
10 things to do in London
Travellizy Team has found 10 most London-based activities for you. Choose what you like, and we will be happy to help make your British vacation bright and unforgettable!
Take a look at this bustling world from a height of 135 meters on the London Eye. Feel the modern scale of the once provincial Londinium.
Rush through the night streets on a double decker - yes, the famous bus.
Walk through the world of Harry Potter in the London pavilions of Warner Bros.
Walk along the Greenwich Meridian Trail.
Go to a pub in Soho for a pint of real English beer and feel like the hero of Stevenson's novels.
 Touch the historical treasury of humanity in the British Museum, take a picture with your idol in Madame Tussauds (they all are surely here!), endlessly wonder at the Natural History Museum, see the masterpieces of Leonardo and other titans of the Renaissance in the London National Gallery.
Take a cable car ride on the Thames in the evening and see how the bridges look when illuminated.
Take a picture with a guardsman in a bearskin. Of course, if you can break through the ranks of the same fans of the guard and bearskin.
Sit in a chair in an apartment on Baker Street and say the sacramental: "Elementary, my dear Watson!"
Listen to Big Ben while drinking tea on a bench opposite the Palace of Westminster. Feel the thrill and delight from realizing that your dream has finally come true. You are in London!