When traveling on a yacht, you can create unusual adventures without being attached to hotels, and also visit places, which are difficult for land tourists to reach.
Travellizy and Sailica yacht booking service picked up seven fabulously beautiful locations on the Mediterranean, which you should definitely see with your own eyes, if you are going to sail.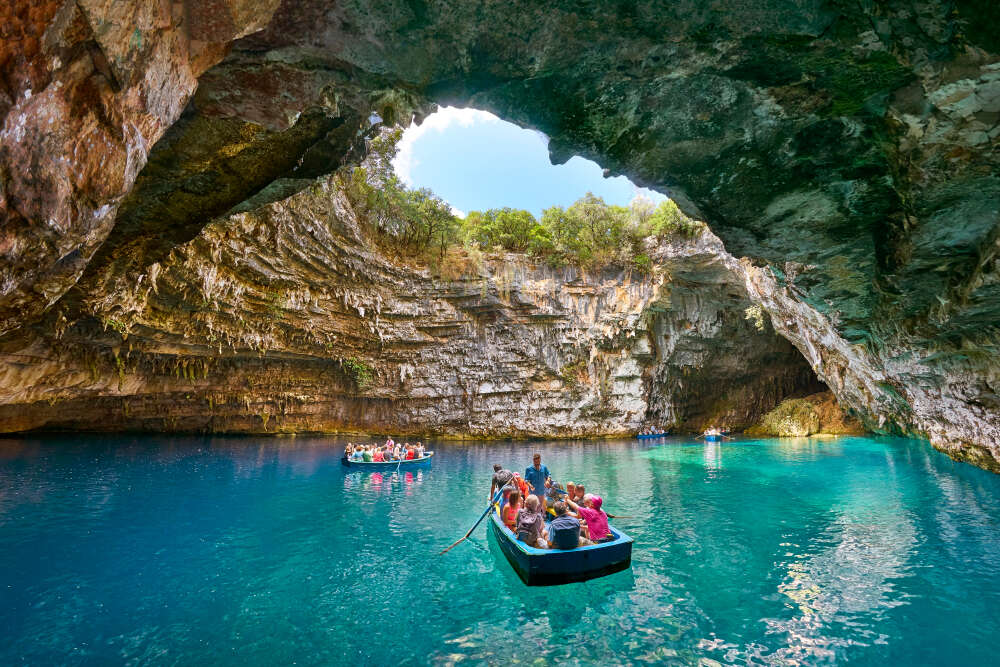 2 km north-west of the town of Sami, on the east coast of the Greek island of Kefalonia, there is Melissani karst cave. About four thousand years ago, its dome collapsed, and now, there is an amazingly beautiful underground lake at a depth of 20 meters.
Speleo-divers love this place for the bizarre forms of underwater karst canals. The ancient Greeks believed, that nymphs lived in Melissani. And this is not surprising: crystal clear turquoise waters reflect the walls of the cave and thus create a truly fabulous atmosphere.
In Mallorca, the are enough attractions for a week trip on a yacht. When traveling, make sure you park at the Miramar restaurant in Alcudia Bay. Since 1871, this restaurant is the main attraction of the bay.
Miramar is famous for its seafood dishes. A fish plate with shrimps, tuna, oysters and clams will cost 57 EUR.
You can see a wonderful view of the harbor and the cliffs from the restaurant. This is one of the amazing places, where you can knock off the negativity, when looking at the horizon.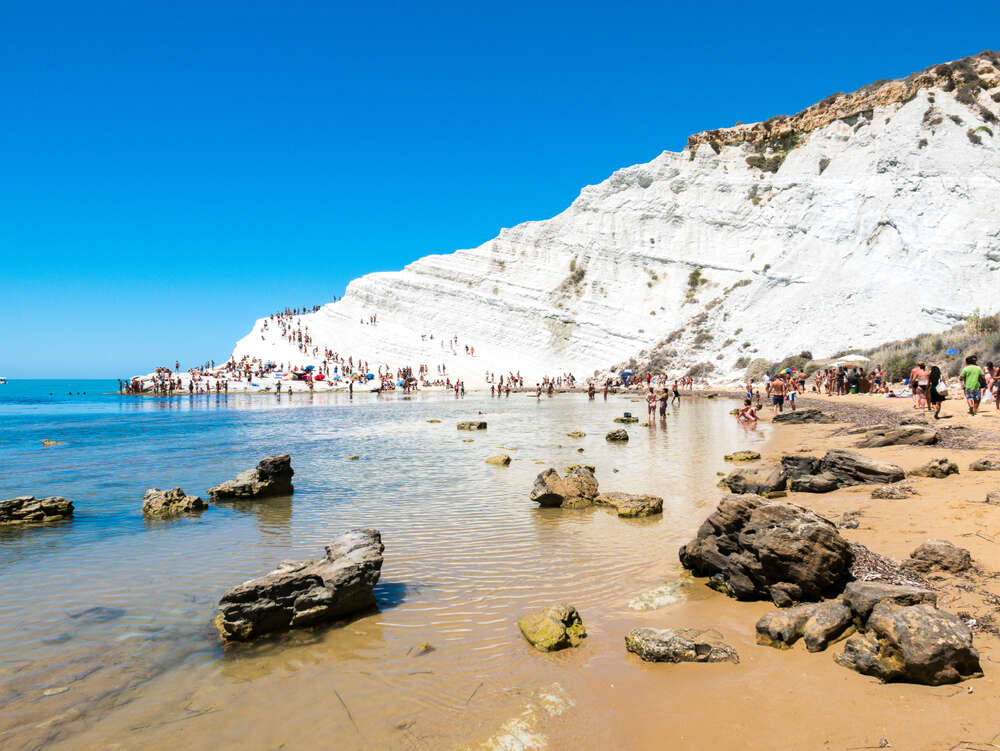 In Sicily, there is a mountain by the sea - Scala dei Turchi (The Turkish Staircase). It was named by the pirates, who loved to have a rest in a calm bay. The rock seems to be rugged with limestone cliffs, and it is surrounded by emerald water on all sides.
It is believed, that the clay of the rock has miraculous power. We recommend you to visit Scala dei Turki and try spa treatments on yourself.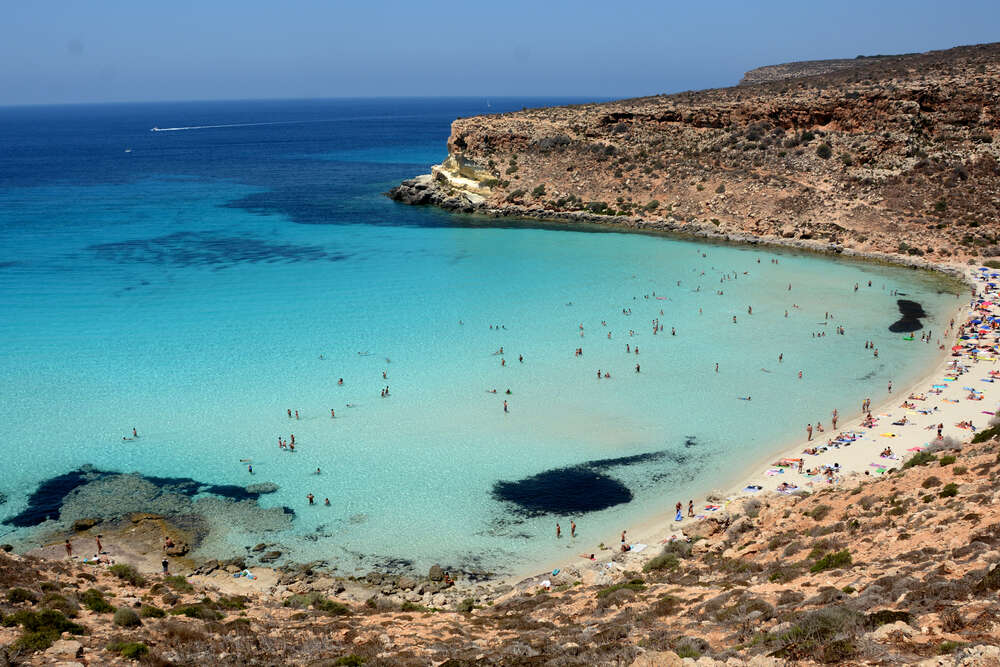 On the island of Lampedusa, which is a part of the Pelagian Islands, you can find a unique, ecologically clean place, where rare sea turtles nest, and there is even Sea Turtle Rehabilitation Center. The local Rabbit's Beach has been ranked 1st in the world for white fine sand and the sea of rich turquoise color.
The place is not only a home for sea turtles: graceful humpback whales, devil fish and dolphins can be found in these waters.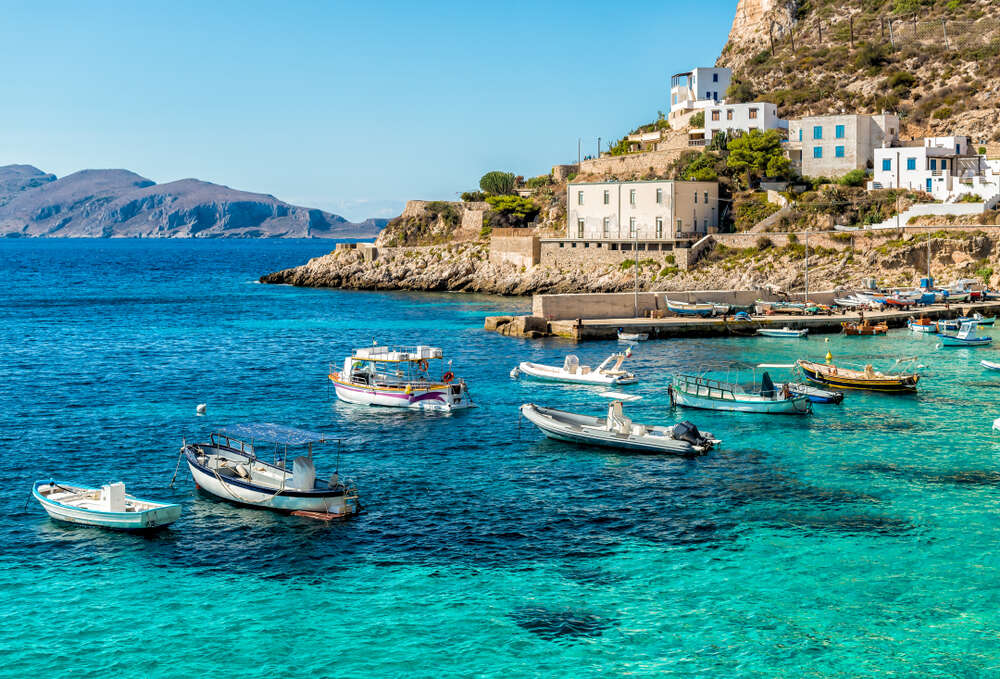 Miniature Trapani isn't well known to a wide audience, so you can find here discrete and charming beaches. After enjoying the coast, you can visit the city and take a look at the cathedrals, basilicas and beautiful villas with surrounding greenery. After walking enough through twisted streets, go back to the embankment and visit one of the fish restaurants to get pleasure from Sicilian wine and octopus salad, shrimps and shellfish.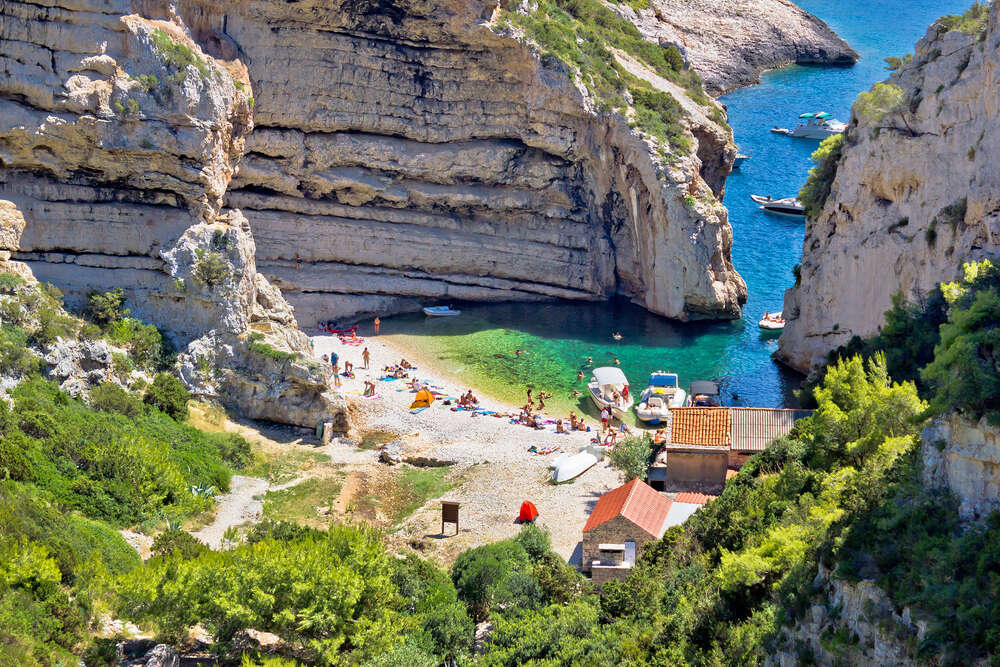 Vis, a small island in Croatia, is perfect for those, who want to get rid of noise and tourist crowds. One of the beaches of the island - "Stiniva" - got the title of the "Best Beach in Europe" in 2016. And all this thanks to the cozy coves, white pebbles and high picturesque rocks.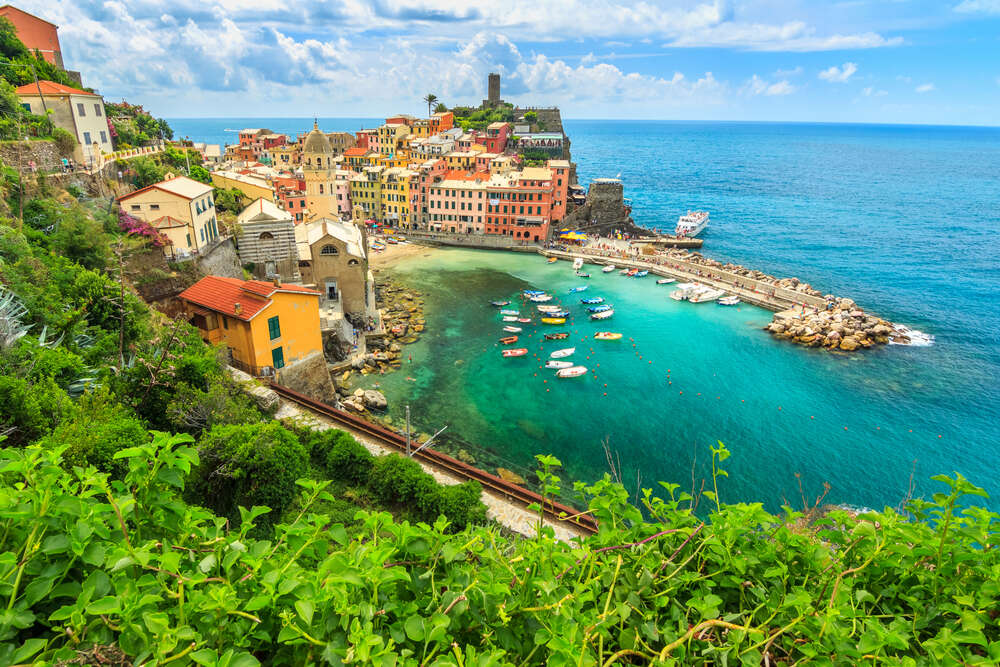 In the north of Italy, there is the Cinque Terre National Park, which means "Five Lands". Cinque Terre was named after five medieval towns, located near the sea among the picturesque mountain slopes. The national park is UNESCO-protected. The Cinque Terre is also known for its hiking trails, which cross at different heights.  
A vacation on a yacht
They say, extreme situations are the best for making people closer to each other. Bright emotions, experienced together with your family or friends, will bind you with invisible bonds forever. Falling asleep under the stars and waking up from the pale pink sunrise, drinking a cup of morning coffee on the snow-white deck and having look at the places, that are practically inaccessible to land travelers. If you dream about it, you should try yachting.
Seven rare places in the Mediterranean are just a few scenarios of how bright and useful to relax in an unforgettable trip on a sailing yacht. You just have to choose your route and go on a trip towards maritime areas.