Satellite maps have revealed all the blank spots that still remained on Earth by the beginning of the XXI century. The more exotic for us are the stories about the discoverers and their dangerous adventures.
If your vacation is far away, you can go together with your favorite characters to the unknown places you have long dreamed of. With the help of our film selection, you can visit not only the most remote corners of the planet, but even its depths and peaks, or even go to an unknown place for scientists. There are paths for every taste!
Jungle (2017)
1981. A group of friends travels to the impenetrable jungles of Bolivia in search of exotic experiences. However, when the guide disappears and the friends are left alone with the wildlife, the journey, which began as a fun adventure, turns into a struggle for survival. Starring Daniel Radcliffe.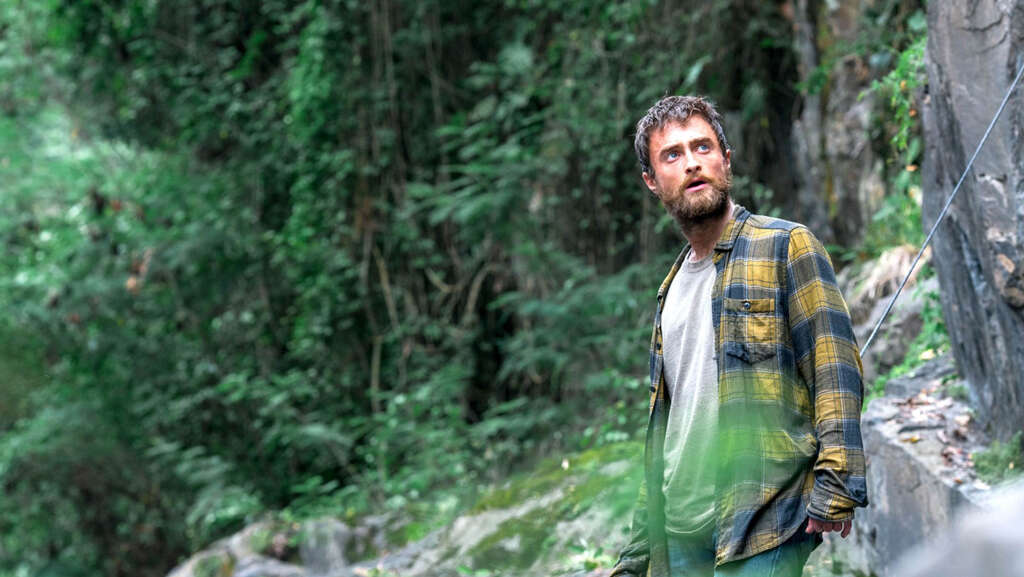 Tracks (2013)
It's an Australian drama directed by John Curran, based on the book of the same name by Australian writer Robyn Davidson, based on her nine-month journey through the Australian deserts. In 1977, Robyn Davidson set off from Alice Springs on a 2,700 km journey to the shores of the Indian Ocean, accompanied by a dog and four camels. On the way, she is periodically visited by National Geographic photographer Rick Smolan, who does a story about her. The film is full of breathtaking and disturbing shots of Australian nature and sincere and touching emotions.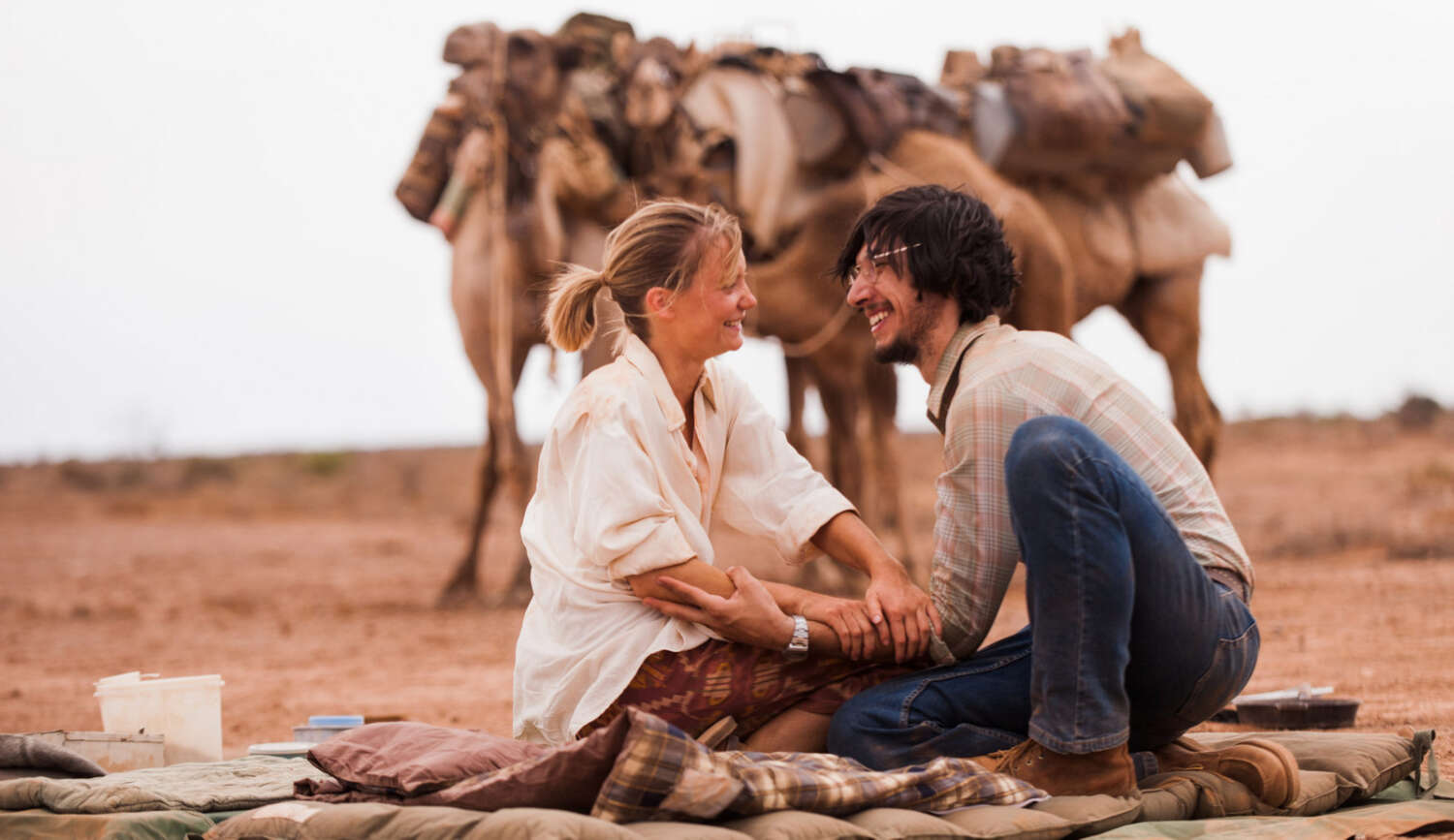 Queen of the Desert (2015)
This film is for those who miss travel and adore the East. The film is based on real events, on the biography of Gertrude Bell, a British writer, traveler, intelligence agent and political consultant. It's a story of a tragic love and an incredible girl who, without marrying an oriental handsome man, begins to travel to the Middle East and explore it. Starring Nicole Kidman.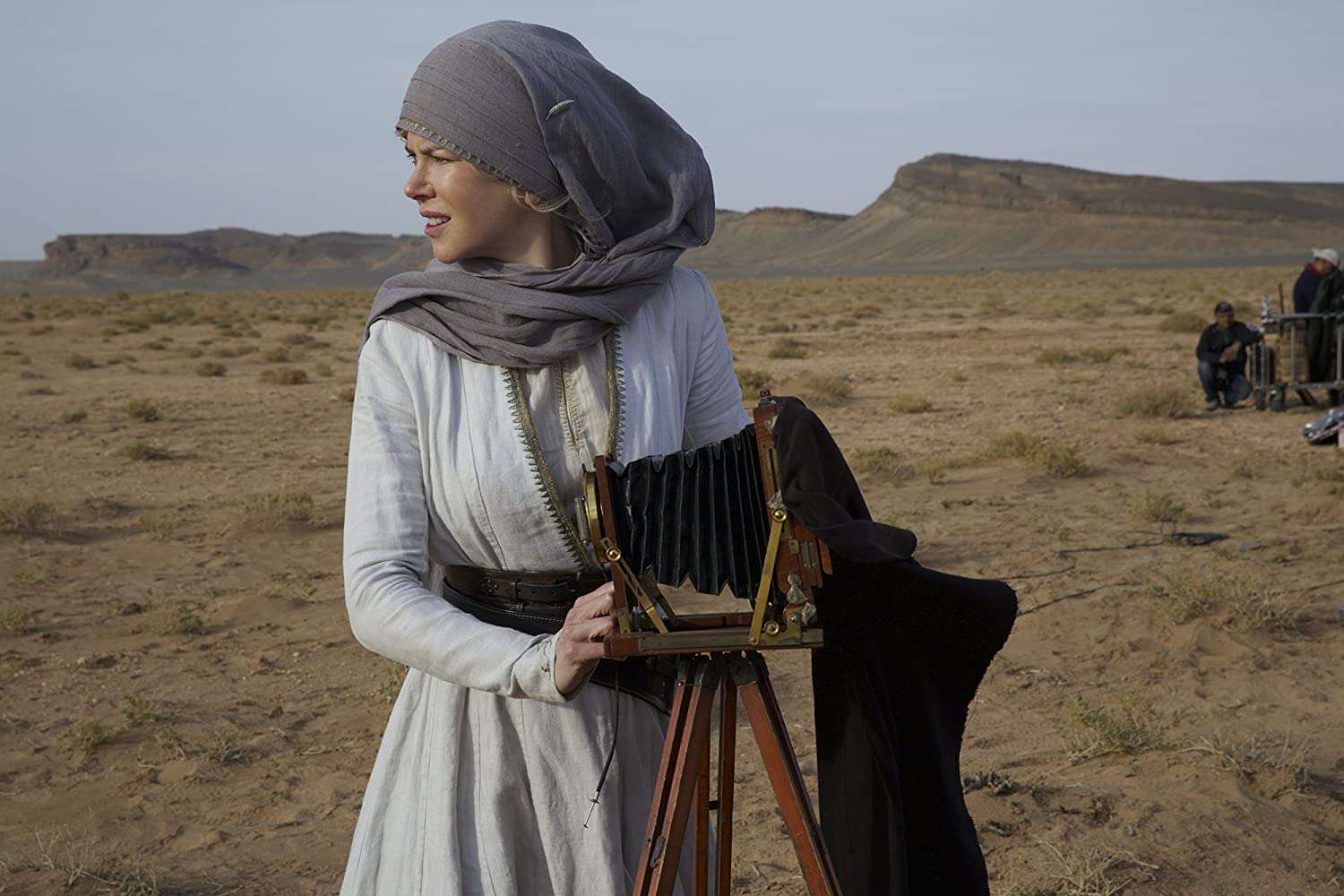 Jules Verne. A Lifetime Journey (2013)
Jules Verne was called The Tireless Traveler by his contemporaries. A man with boundless imagination and an uncontrollable thirst for life, he gave us instructions on how to dream. Indeed, who of us did not want to circumnavigate the globe with Phileas Fogg and Jean Passepartout? Who hasn't dreamed of being on the Nautilus with Captain Nemo? This film is nothing more than a little journey into childhood. The film won the highest awards at international film festivals: "Platinum Remi Award" in Houston and "Silver Dolphin" in Cannes.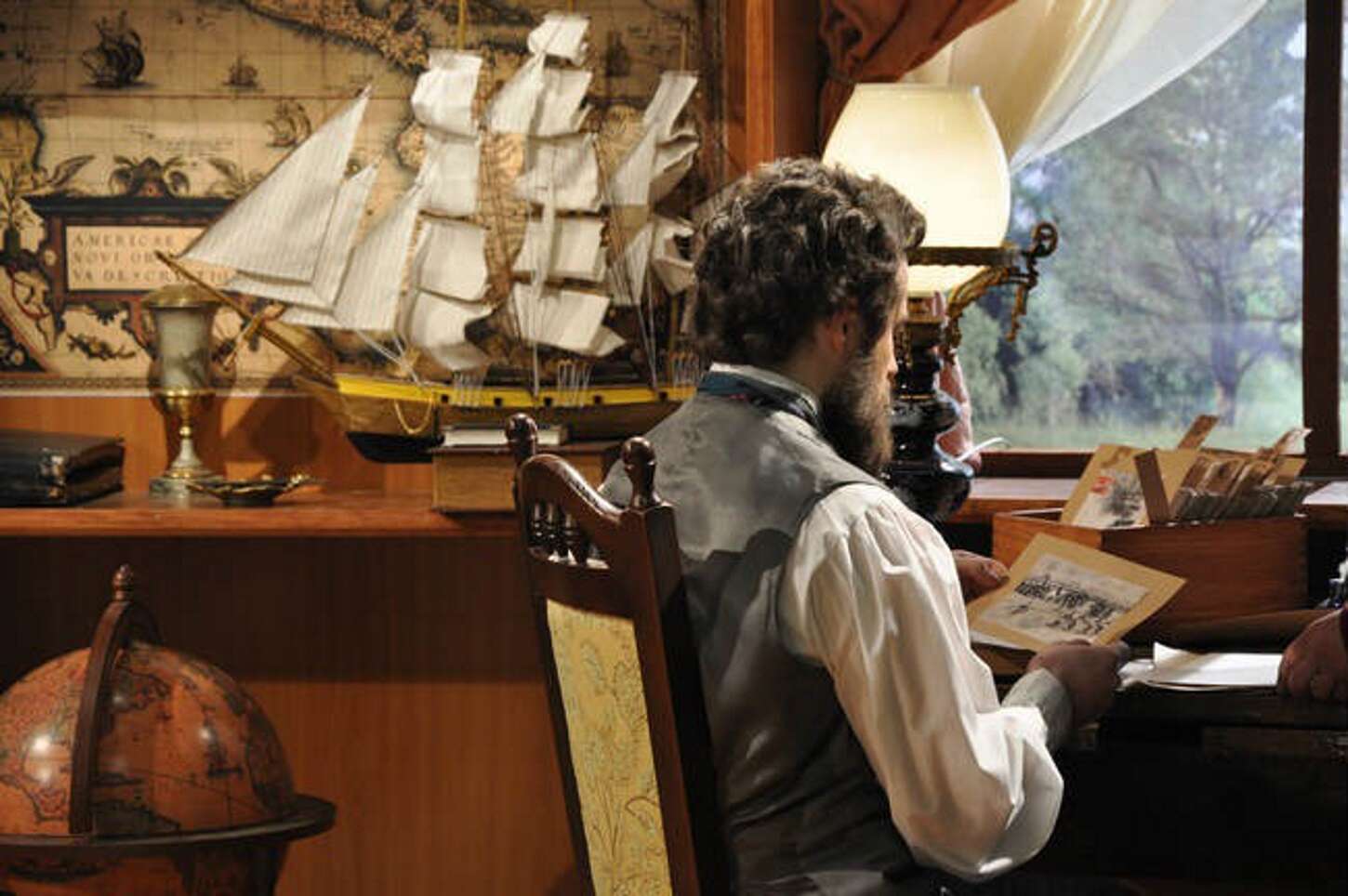 Kon-Tiki (2012)
All travelers are strong-willed individuals. But there are some particular daredevils among them. It's an adventure film based on a feat. Heyerdahl and five other travelers - Knut Haugland, Bengt Danielsson, Erik Hesselberg, Torstein Raaby and Herman Watzinger - arrived in Peru, where they built a pae-pae raft from balsa wood and other natural materials, which they called "Kon-Tiki".
On August 7, after 101 days of navigation, "Kon-Tiki", having covered 4300 nautical miles (8000 km) in the Pacific Ocean, washed up on the reefs of Raroia atoll of the Tuamotu archipelago. This incredible journey will forever change the people who ventured on it.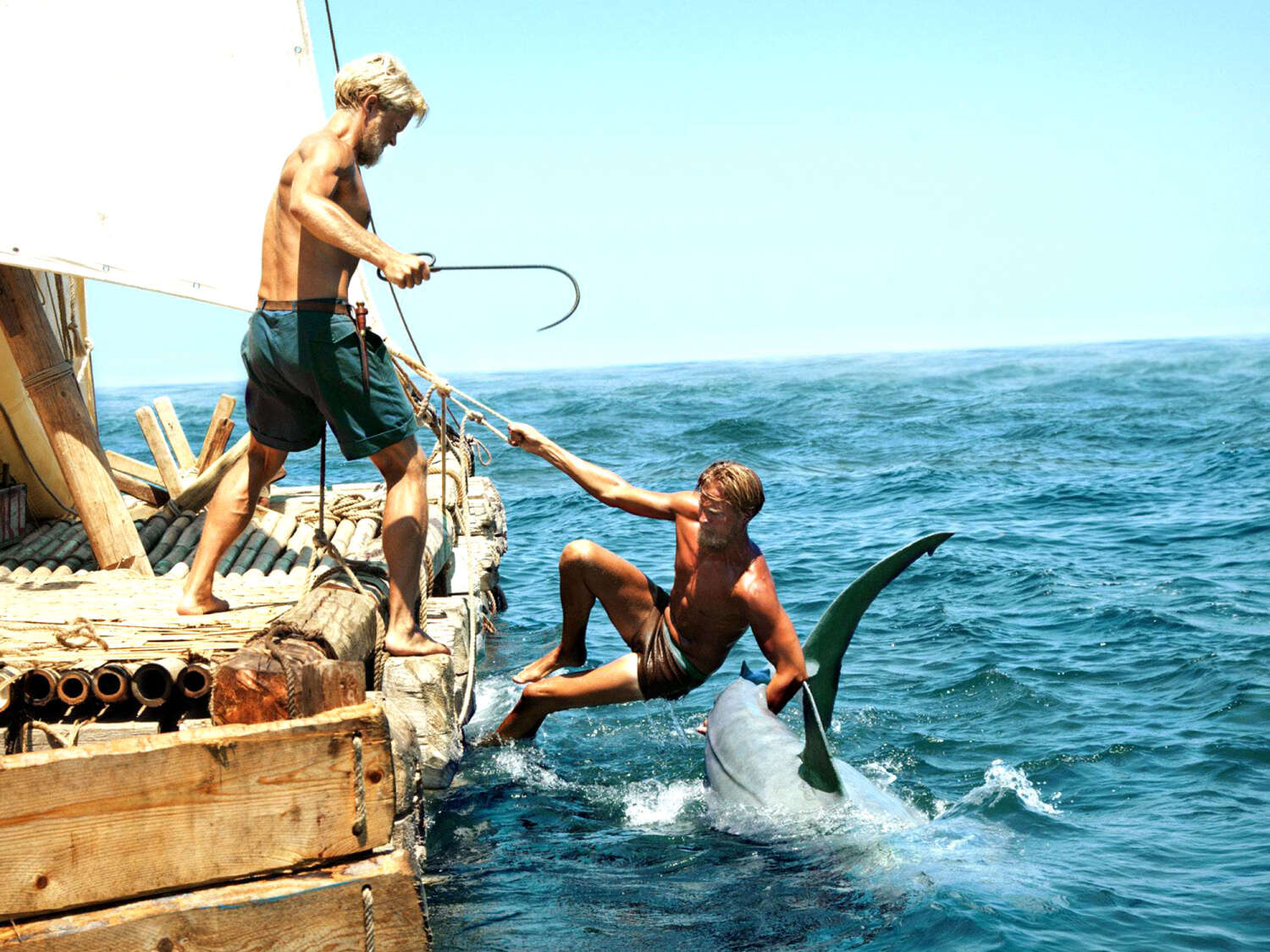 Everest (2015)
The world's highest peak, an unapproachable eight-thousander, fascinates and kills at the same time.
The film is based on real events. In 1996, three expeditions, which included experienced climbers and tourists who had no climbing experience, decided to climb to the peak. They were not frightened by the threat of an avalanche, low temperature and lack of oxygen in the air. They set themselves the task of conquering Chomolungma. Will they achieve this goal?
Filming took place in Nepal, Italy and India. Some of the scenes were filmed at the ascent of Everest from the Nepal side, as well as at an altitude of 4877 meters, so that the actors could feel the difficulties that the climbers faced. The film was nominated for a Screen Actors Guild Award.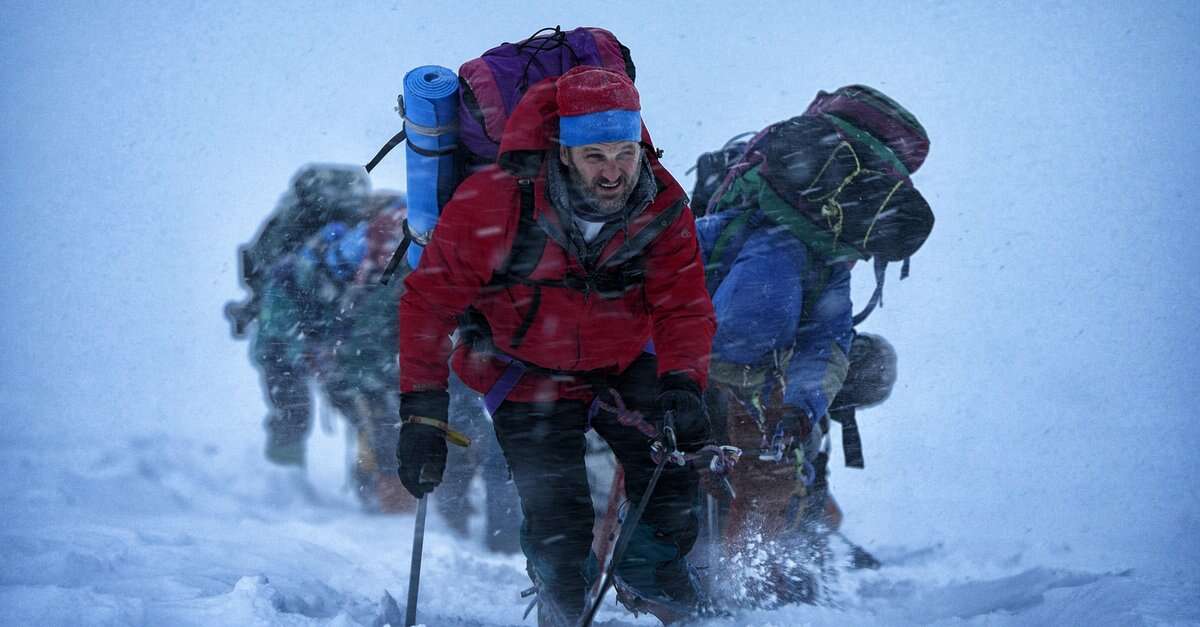 Into the Wild (2007)
The film is based on real events (such stories are especially impressive). One guy graduated from university, donated his savings to charity and left for Alaska with completely wild conditions. The film makes you rethink the value of the material. It also shows how rich and beautiful our world is. The American Film Institute named the film one of the ten best films of 2007.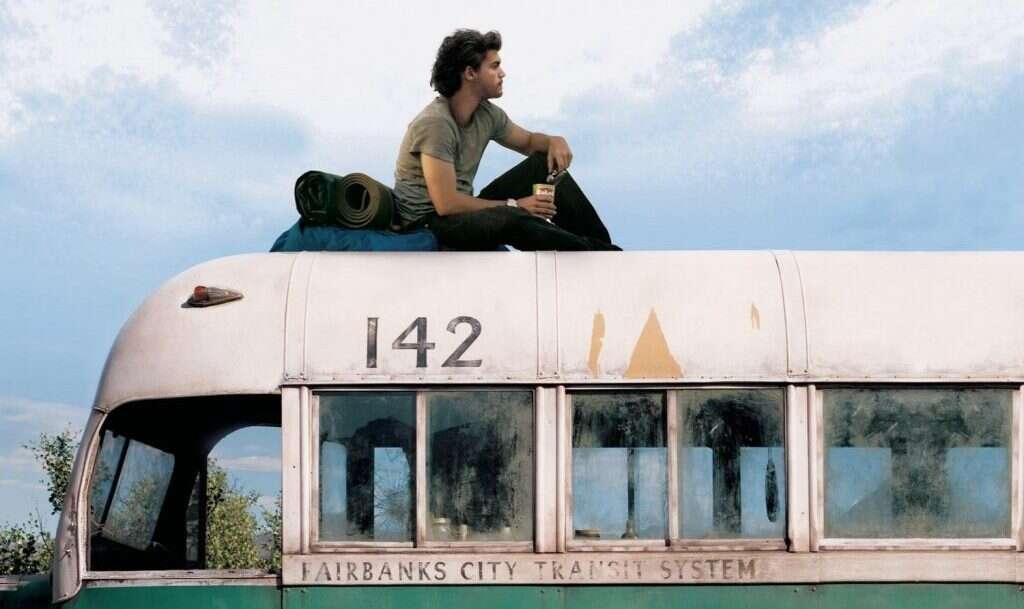 Seven Years in Tibet (1997)
It's recommended for viewing for those who are interested in the culture of Tibet. This is the story of two fugitive prisoners. On a foreign land, among strangers, they change their vain perception of the world, rethink their life. The film centers on the re-education, the transformation of the hero from "bad" to "good," his evolution throughout life in an atmosphere conducive to this. It was worth taking a trip for such important lessons.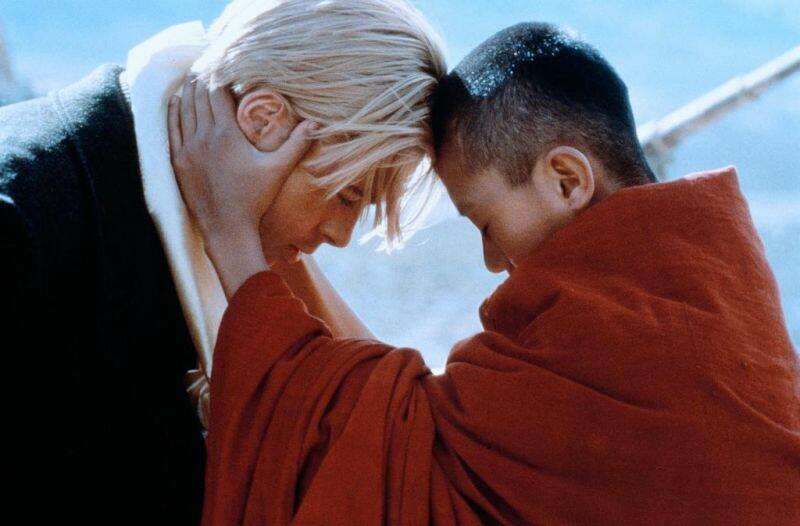 Outsourced (2006)
The film is about abrupt changes in life, which at first glance may seem unsuccessful, but can radically change the course of a lifetime and bring new opportunities.
An ordinary manager from the United States goes to work in distant Bombay in India, a strange and incomprehensible world. But here his new, rich life begins! It's a funny comedy about relationships between people from different cultures.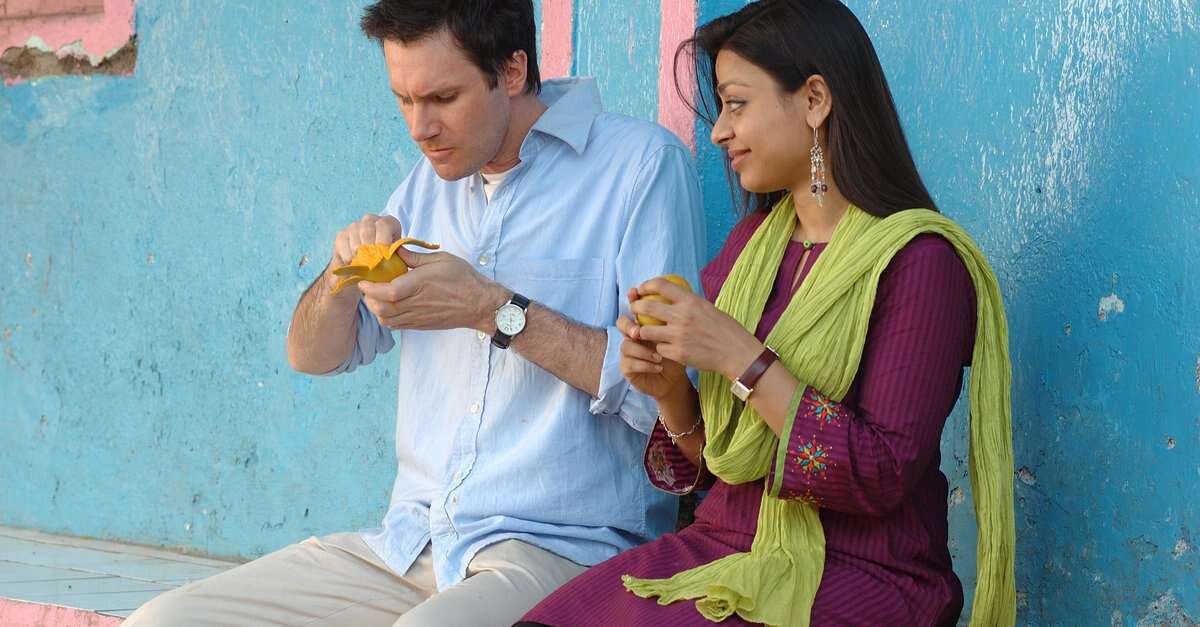 The Motorcycle Diaries (2004)
The film is based on Che Guevara's diary, a student who was still far from politics. Going with a friend on a trip, he did not even suspect how much his life would change. Che's goal is an experience, a travel adventure, his friend Alberto Granado has a more pragmatic goal - to sleep with all the women of Latin America.
But travel is a part of life that gives not only pleasure, but also the opportunity to make the world a better place. This film is primarily about friendship, about the life of ordinary Latin Americans and how, under the influence of what Che Guevara saw, the foundations of his revolutionary ideology were born.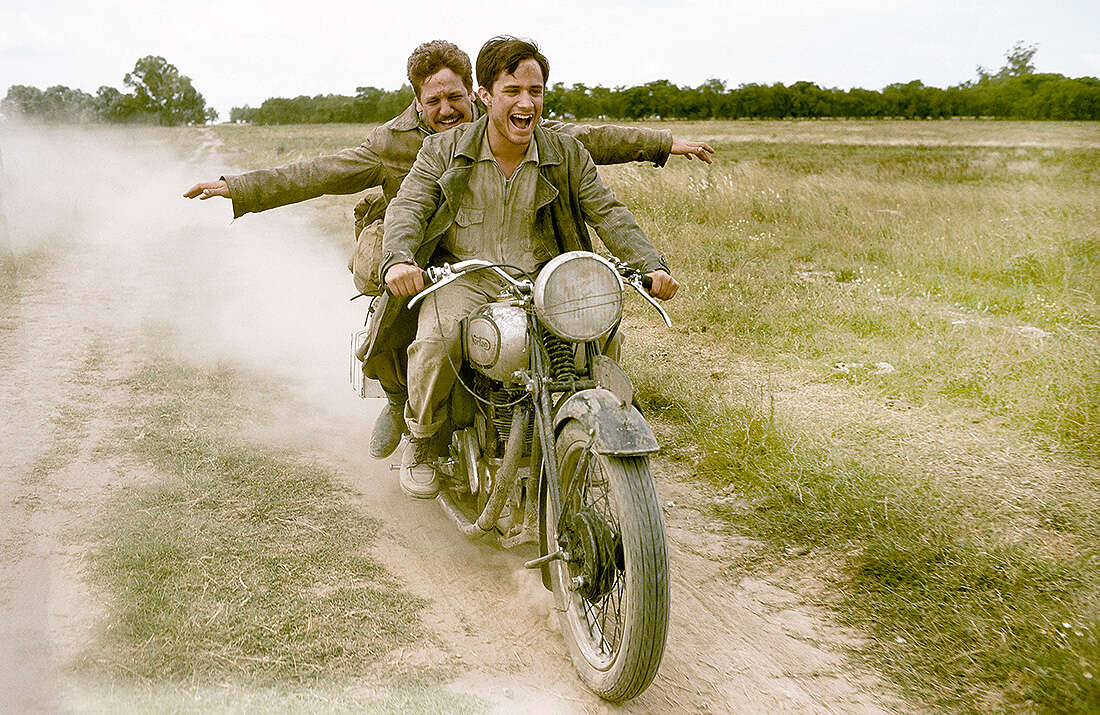 The Art of Travel (2008)
This is a light comedy in which the hero escapes both from his past and from a dull future. He goes on a journey through Central America discovering impenetrable jungles, new countries, new people... He could not even imagine how this journey would affect his future life. And he finds love!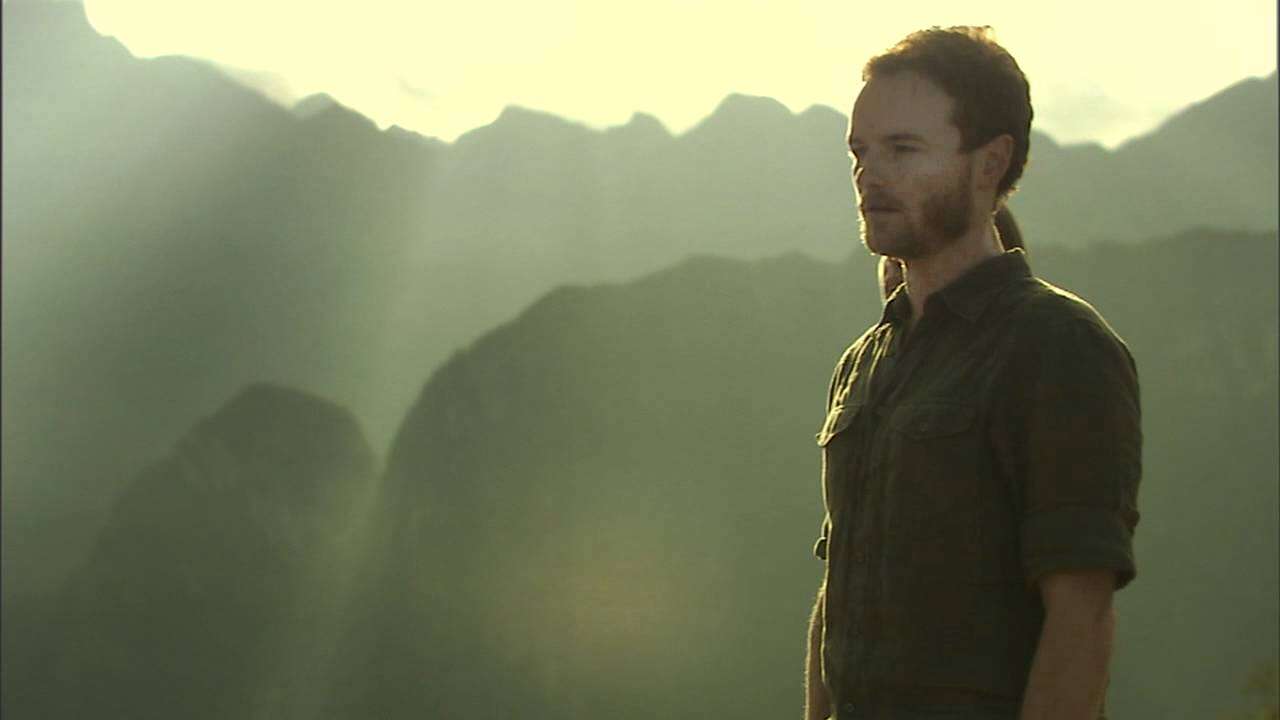 Slumdog Millionaire (2008)
Jamal Malik, an 18-year-old slum orphan in Mumbai, is just one step away from winning the television game show "Who Wants to Be a Millionaire" and a prize of 20 million rupees. After interrupting the game, he is arrested by the police on suspicion of fraud. How can a youth who grew up on the street know so much?
The story is not only full of difficult moments, but also magically tells the viewer which treasure is owned by everyone who has managed to survive all the severity of life's circumstances with dignity.
It's a brilliant British drama about a guy from India and his heartbreaking life story.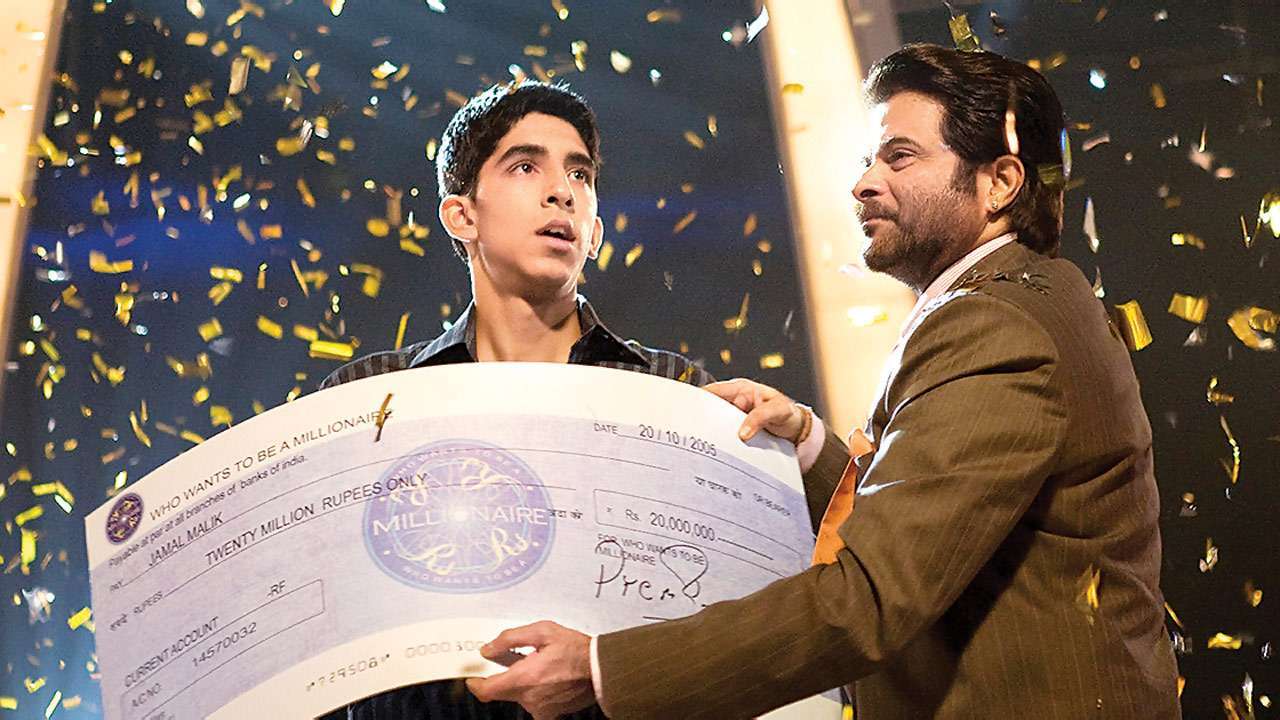 Travellizy Team believes that travel films broaden consciousness and offer a different way of looking at the world. Friends, you will not regret the time spent on these films. Enjoy watching!