Former Burma has opened to the world recently, so far it is not as spoiled by tourists as Thailand, Vietnam or Bali. At the same time, there is already a well-developed tourist infrastructure, the locals are friendly, but modest, and the architectural beauties and natural attractions in Myanmar will be enough for several visits.
Yangon: Sule, Shwedagon and others
Rangoon-Yangon, the former capital of Myanmar, is a large modern city with elements of colonial architecture and two iconic Buddhist structures - Sule and Shwedagon pagodas. The first one rises right in the center of the city, surrounded by picturesque British-style buildings. You can look at Sule from the outside, or you can go inside and be surprised with the combination of pacified Buddha images and acid blinking LED lights.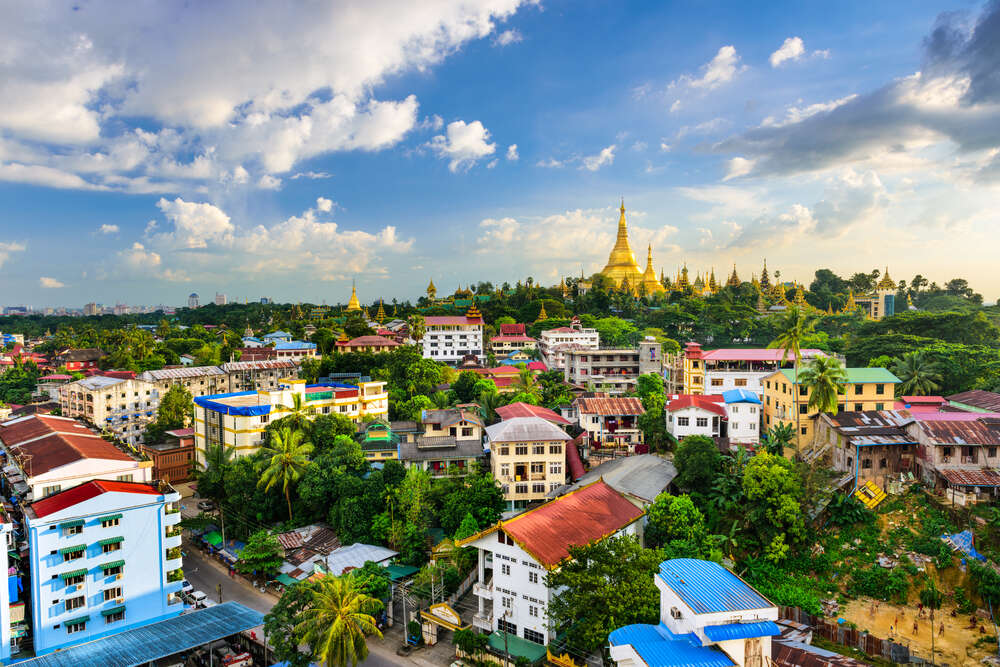 Save a couple of hours for an inspection of Shwedagon Pagoda, and make sure to bring a parasol with you, in case you go there at the height of the day. On the rather large territory of the complex, hundreds of stupas of various colors and sizes are housed, sacred relics are kept, and there are bowls of water, which are used for watering their own Buddha, a statue dedicated to every day of the week, on which visitors were born. There are always a lot of people in Shwedagon Pagoda during the day, so it is better to arrive there early in the morning, at the same time, and avoid the sweltering heat. The entrance costs € 6.3.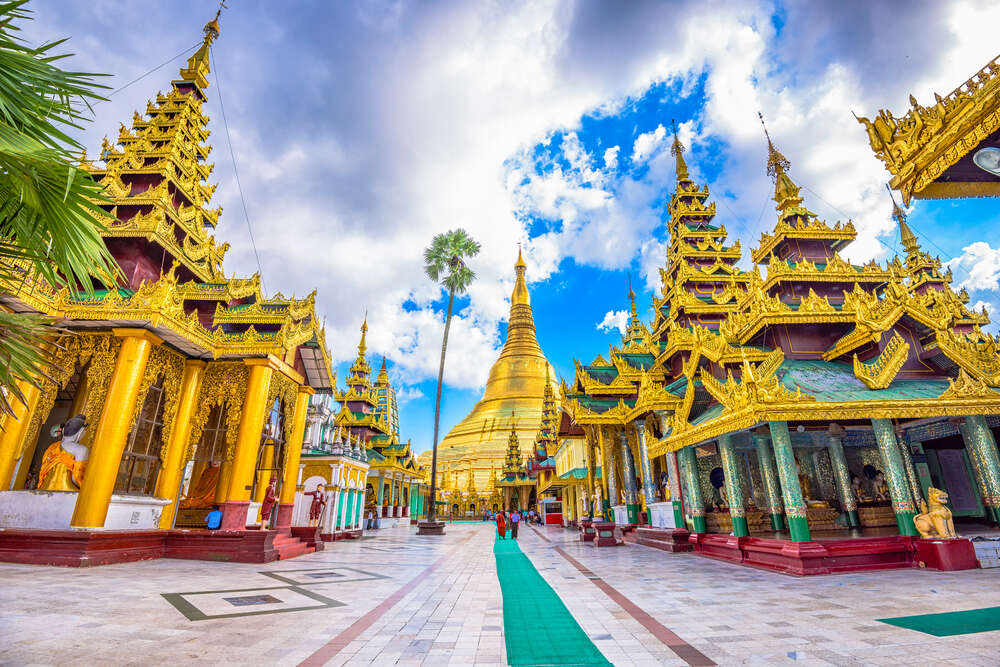 Other interesting places of Yangon are St. Mary's Catholic Cathedral, the National Museum, the Drug Elimination Museum. And if there is time, then you can make a circle along Yangon Circular Railway, it will take 3 hours cost less than € 0.5, and from the train window you can see the life of rural Myanmar.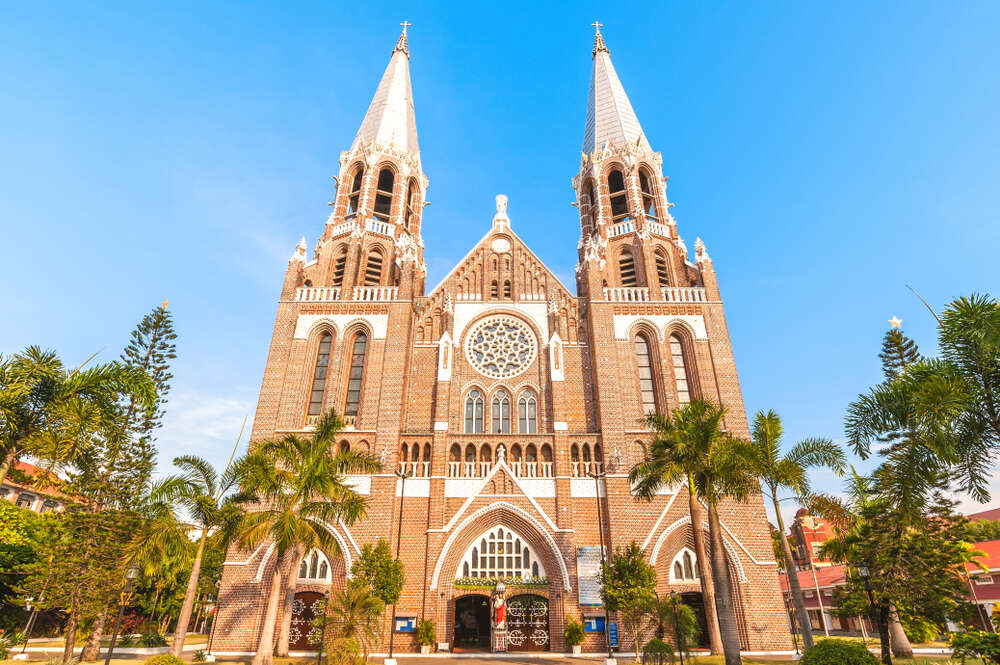 Mandalay, the city Kipling wrote about
At first, the noisy and crowded Mandalay stuns with the beeps of mopeds and motorbikes, tickles your nose with aromas of spices, and crossing the road here can take tens of minutes, because the train just goes alongside. The distances between the sights are large, the sun in Myanmar is hot, and a few sidewalks are used for anything, but not for quiet walks. So rent a moped, don't forget to honk at every intersection or turn (or just without a reason). Or take a motor rickshaw and explore Mandalay with the breeze.
Mandalay is known for its Buddhist monasteries, and the most original of them is the wooden monastery Atumashi. This is a working temple, there are usually few tourists on its territory, so no one will distract you from contemplating thin carvings.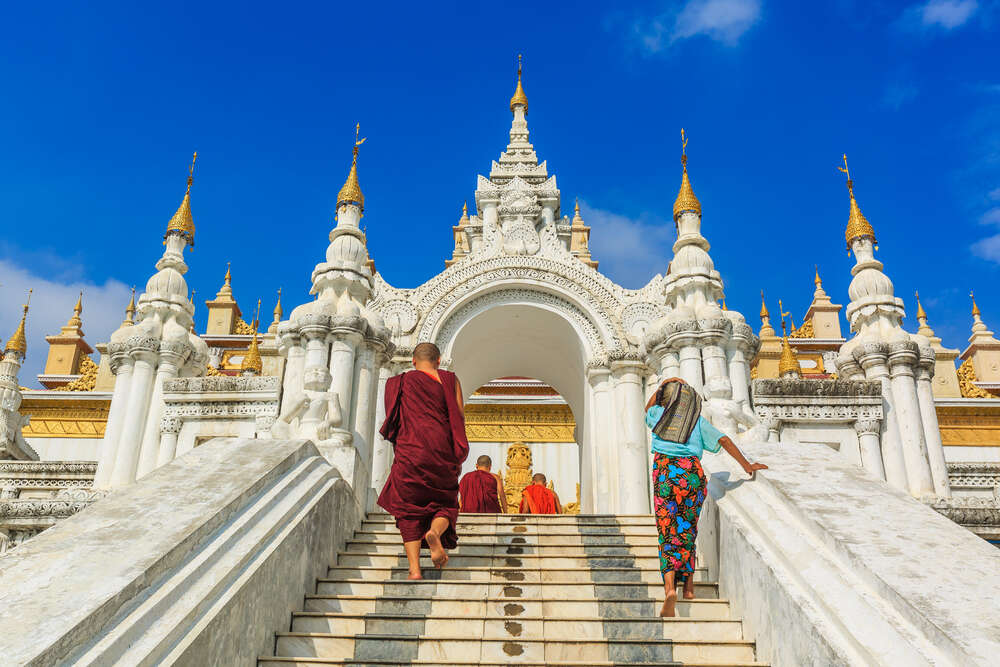 Mandalay Palace (yes, it is called the same as the city) is surrounded by high walls and ... an existing military base. Most of the wooden pavilions in the palace are empty, but you can see an interesting exhibition of royal regalia in the central one. After the palace, you can go to Mandalay Hill, a hill with many shrines on the slopes and on the top of it. You can climb the hill on foot (you will have to take off your shoes and put them in storage), or you can take the elevator. Near the hill, there is the Atumashi Monastery, known for a huge number of identical snow-white stupas.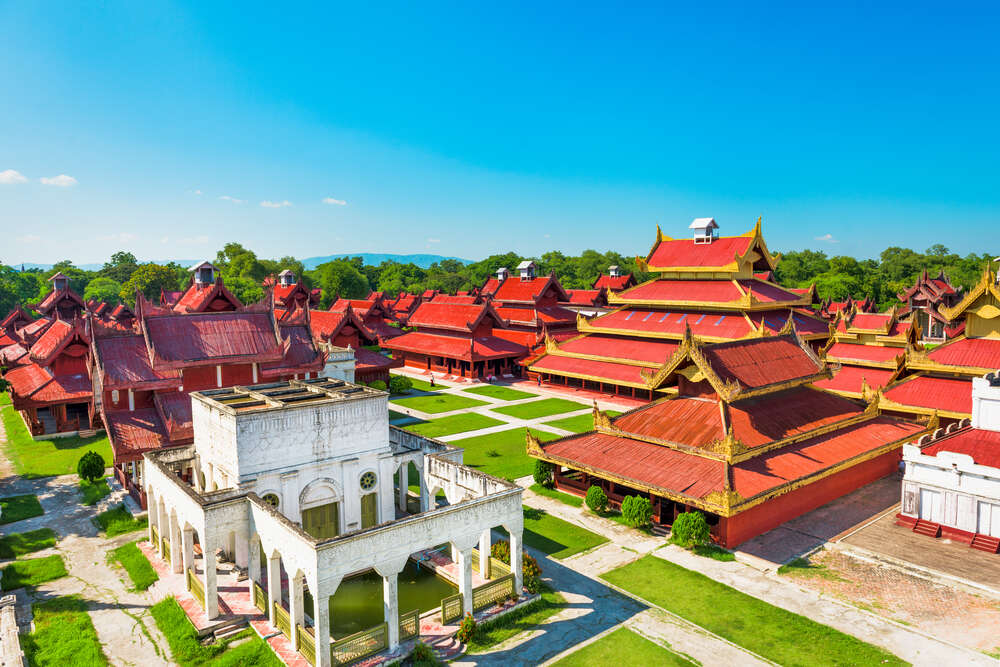 A few kilometers south of Mandalay, there is another interesting attraction - U Bein Bridge. A shaky-looking bamboo bridge across the lake withstands huge crowds of local and foreign tourists, and boats scurry under it. The most popular time for visiting attractions is sunset.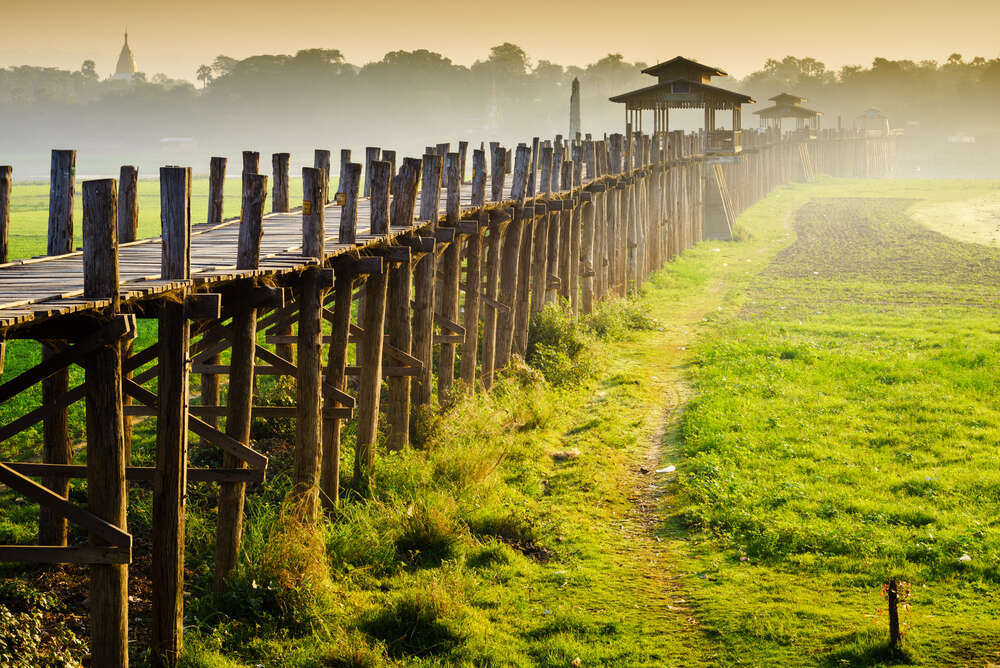 A thousand stupas of Bagan
Bagan is considered to be one of the most impressive ancient cities in the world and is protected by UNESCO. This place history is rather bleak: the local king, in a fit of religious obsession, ordered hundreds and hundreds of stupas to be built in the middle of the steppe, believing that he would soothe the gods and purify his karma. It is not known whether he succeeded or not, and now only numerous brick cones remind us of the fanatic ruler. Some of them are only a couple of meters high, while others are visible a kilometer away.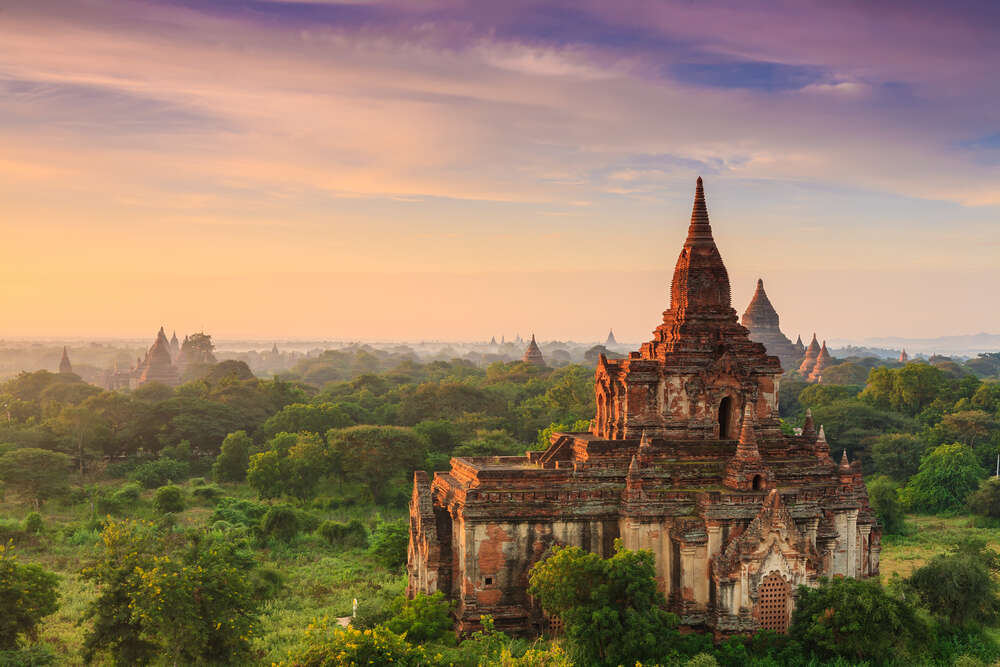 You can explore the vast territory of Bagan on an electric scooter, a bicycle or a rented vehicle with a driver. And you can take a tour at any hotel, during which you will be taken to the most outstanding temples, perhaps you will be told something about the history of these places, and you might get to the hill to watch the sunset. By the way, if you saw on the Internet a photo of Bagan, which depicts numerous hills with pagodas, then this is most likely a collage made in Photoshop. In fact, the complex is located on an almost perfectly flat territory, and small elevations can be counted on one hand.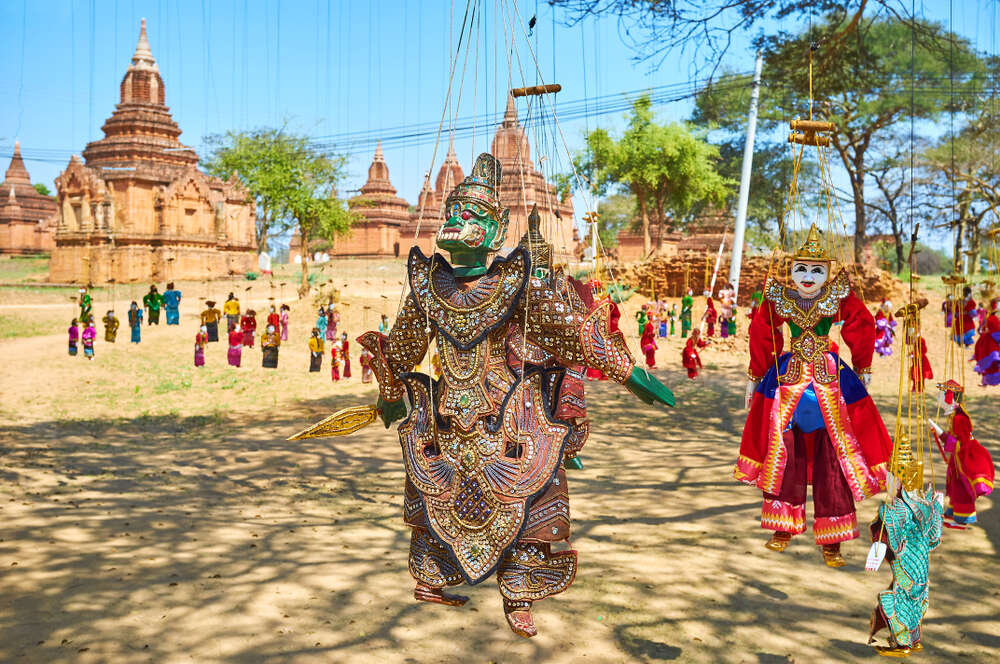 Bagan offers very picturesque sunrises and sunsets, which look especially impressive from the roof of a stupa, but here's the funny thing: after strong earthquakes, the stairs to the upper floors of large stupas are closed, so do not hope to climb the first one you can find. The building with access to the roof will have to be searched, and almost every year, several new ones are closed for tourists. Locals can show tourists open stupas (not for free, of course), or you can use Internet tips and tags on maps.me.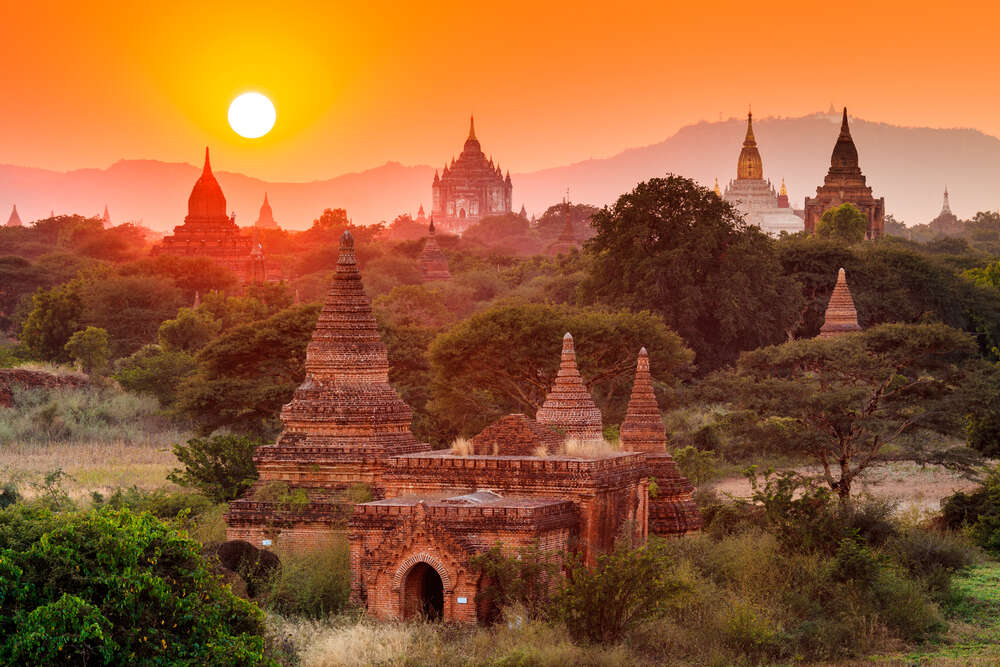 The best views of Bagan stupas open from a hot-air balloon, the ride costs € 320. Please note that entry to the territory of the national park with stupas is also paid, it costs € 20, and you can issue a ticket via the Internet (since 2018).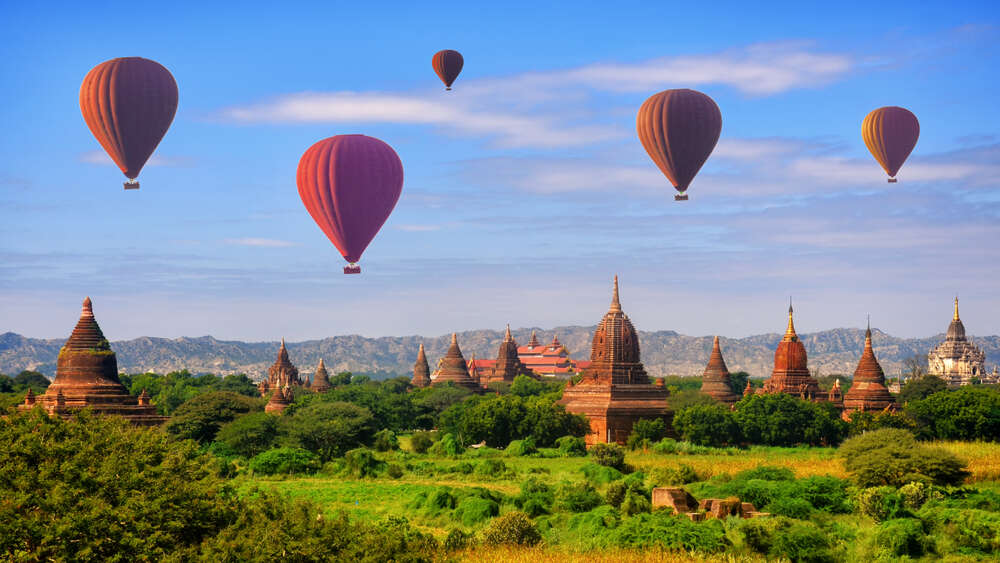 Sunrises and sunsets of Inle Lake
The surroundings of Inle Lake is one of the most calm and peaceful places in Myanmar. In small villages on the coast, there is no furious traffic, as in Mandalay or Yangon, there are relatively few tourists, and the most popular activity is boat trips.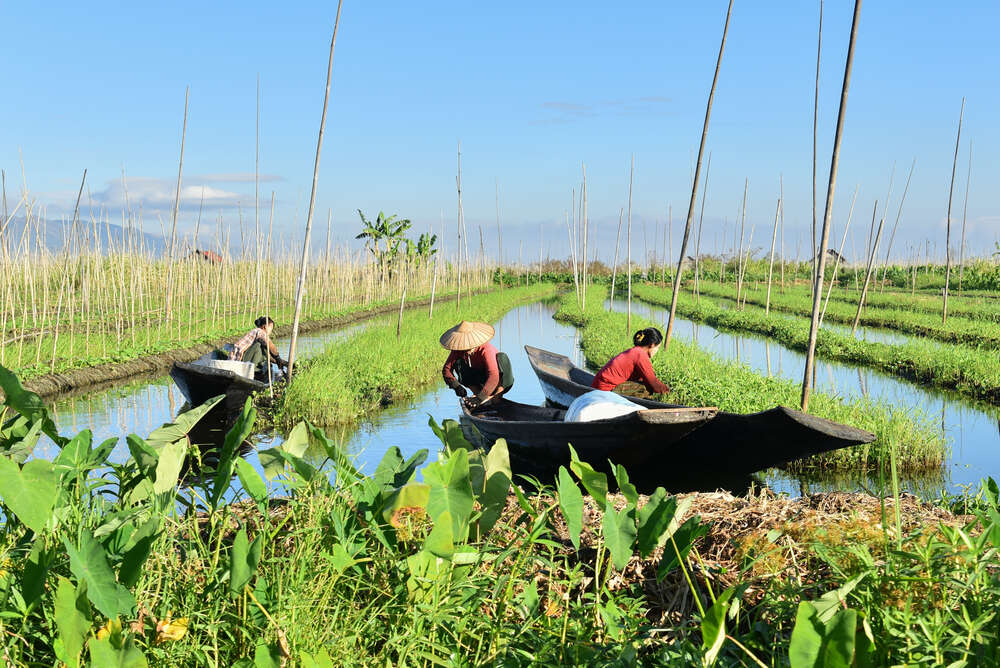 Being in Inle, make sure to take a tour to the floating villages. You will see there, how tomatoes and other vegetables are grown right on the water, how algae are caught from the bottom with long hooks, how people live in wooden houses on stilts. Along the way, you will be taken to a tiny fabric factory, where women weave on looms used by their grandmothers and great-grandmothers, you will be shown, how cigars are made of palm leaves and how silver jewelry is produced. In the Jumping Cat Monastery, you can play with furry purrs-a-lots, and in the clothing market around the central temple, you can buy a stylish shirt or pants with embroidery for € 3-4.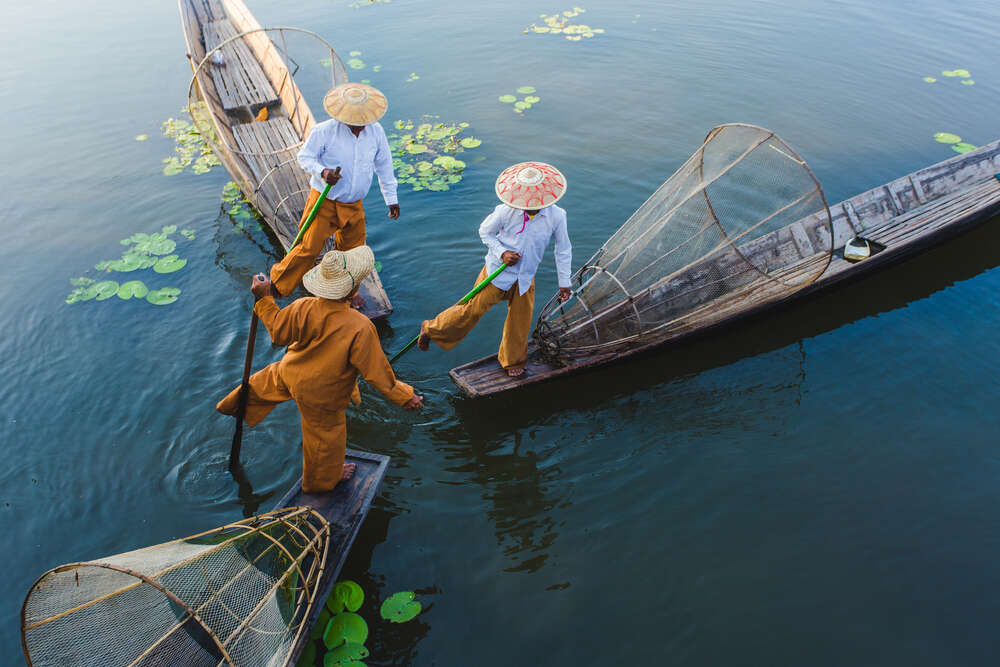 Sunrises over Inle Lake are spectacular and invigorating, so dress up warmly. And during a boat trip at sunset, put a trifle in your pocket, it will come in handy when fishermen with unusual cone-shaped nets pose for photos.
Luxury Ngapali Resort
When talking about the resorts of Southeast Asia, they mean Thailand, Indonesia, Vietnam, even Malaysia, but not Myanmar. And completely in vain, as it is already luxurious, but not yet crowded with Western tourists.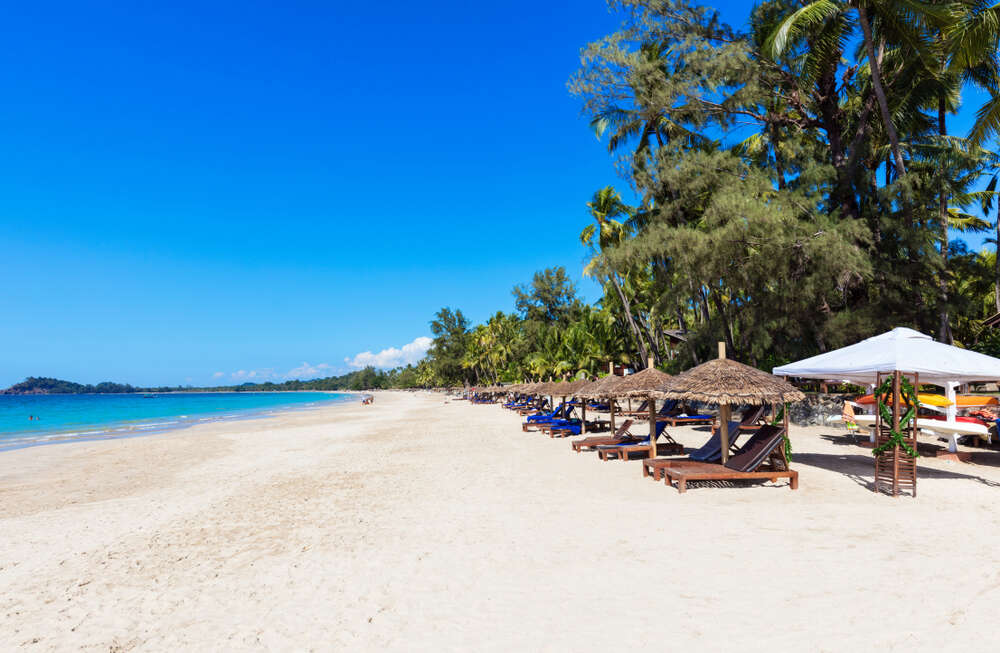 The most popular resort in the country is Ngapali, a town on the west coast of Myanmar. There is everything you need for a good holiday: snow-white beaches, high class resorts, a warm sea with clear water. In Ngapali, you will not see outstanding temples and palaces, but you will rest from the hustle and bustle of big cities.
All by yourself: where to go for a retreat
Nay Pyi Taw, a city without people
Myanmar's court astrologers once said, that the capital should be moved from Yangon inland. Thus, Naypyidaw appeared. It's a new capital, which is still under construction, and is being built with great reserve for the future. Now, it is a unique city very few people so far, but there are already huge roads for a dozen lanes, huge chic (and very inexpensive for their class) hotels, huge green parks ... in general, the city's architects make full use of the deserted expanses of the central part countries.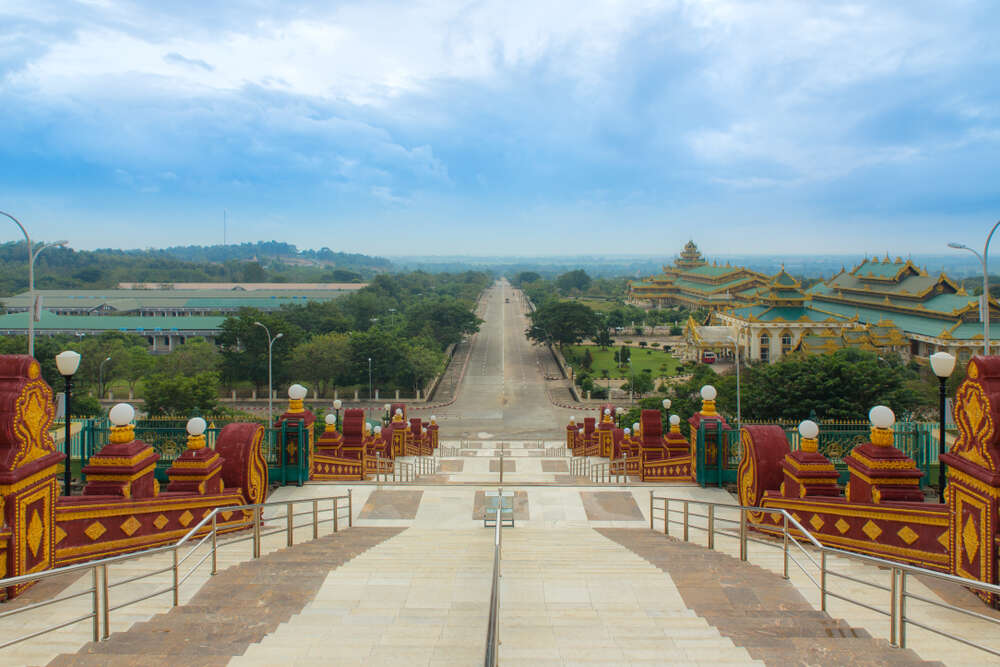 There is nothing special to do in Naypyidaw, except to marvel at its scope and scale. If you have time and desire, then you can visit copies of famous attractions or take a walk in the central park. And you can also ride on a 12-lane highway, where one of the Top Gun series was filmed.
Myanmar has recently opened its borders to foreigners, so there is still no consumer relationship with tourists. But, thanks to a competent development policy of the country, there are already good roads, ATMs, high-quality mobile communications and the Internet. Hurry up to see this unique country of Southeast Asia before it is flooded with Chinese tourist groups, because right now, you do not need to get to the sights through the crowds of people taking selfies on Instagram.