Looking through the latest news on the Internet, we more frequently see offers to sign up for a retreat. Advertising struggles to insist on the need for retreat and assures us that a modern person can't do without this mysterious action.
So what is it and what is its importance? 
Let's start with the definition. Retreat (from the English retreat - "solitude", "removal from society", "shutter") is an international designation of pastime dedicated to spiritual practice.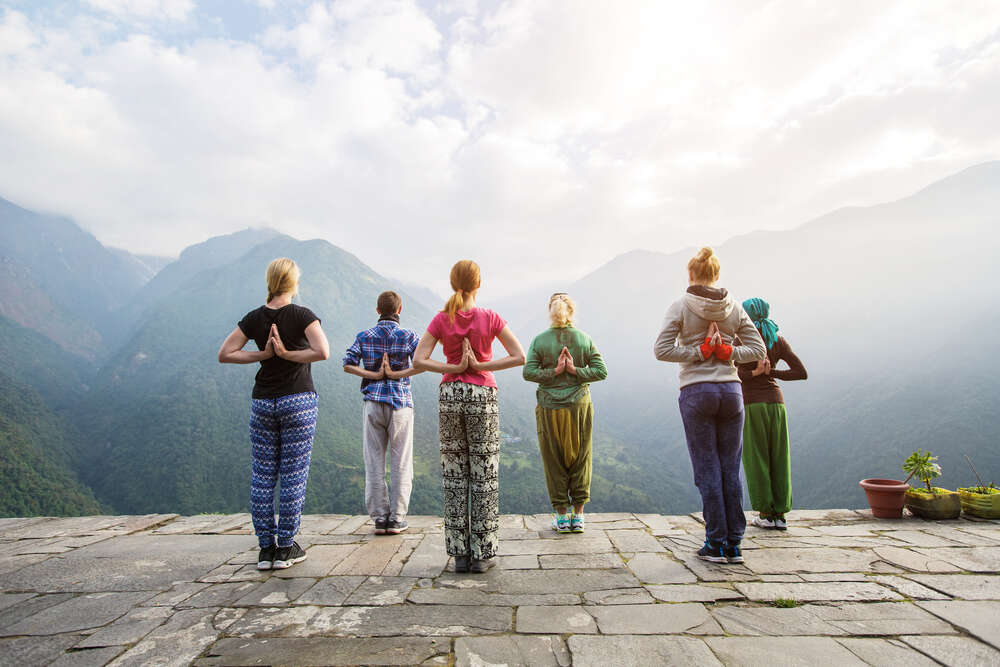 Retreats can be solitary and collective. At the collective ones, people are most often trained in the practice of meditation and relaxation. Speaking in a more familiar language, retreat is a kind of sanatorium where our grandmothers used to go to improve their physical health, and the retreat tidies up the mental. True, we are often overcome by stress and anxiety in connection with the fact, that we live in a difficult information period. We simply forgot how to relax. Life in big cities dumbfounds us, so we don't have enough time to look around, and we are already busy with our work 24/7 - our thoughts are overloaded and anxiety becomes a common state.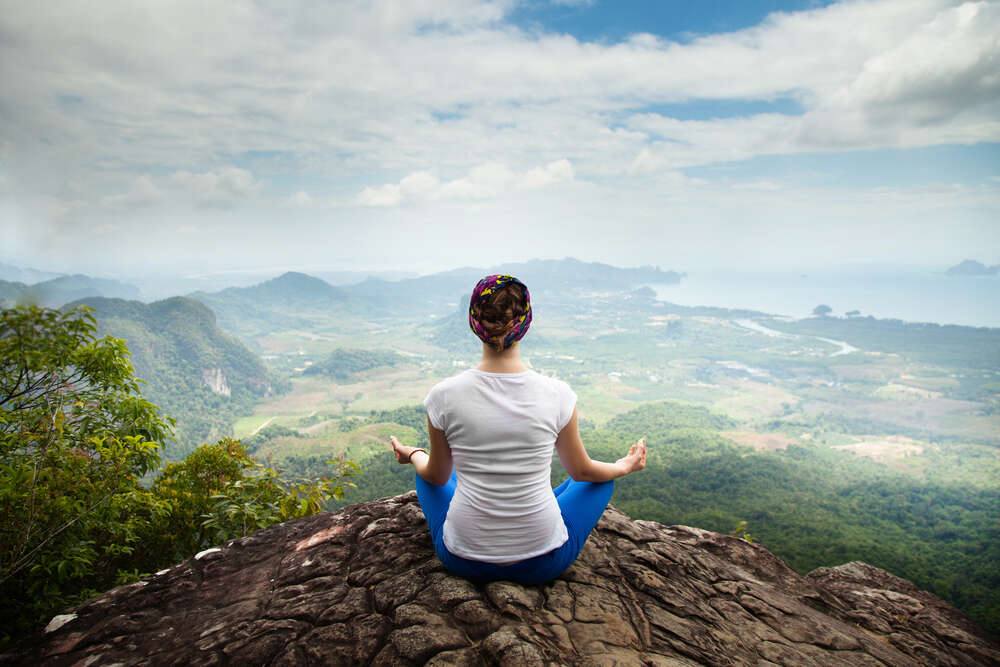 Obviously, we definitely need a vacation. Yes, we are used to the fact that relaxation is evenings spent with TV or computer, but this is far from the best way to relieve emotional stress, it is rather a kind of illusion of relaxation. From a physiological point of view, this method is not suitable for dealing with stress, because for the full recovery of mental forces, it is necessary to activate the natural reaction of relaxation of the body. A range of special techniques exist for this purpose, only professionals will tell you in detail about them. That is why retreat centers have been created. You can get some privacy and study yourself, it's possible even with other people, who come here for the same purpose.
Where to go for a retreat?
The first retreat center was opened in 1936 in New Zealand. For the sake of prolonged meditation, people sought solitude away from civilization and worldly fuss. However, this type of recreation began to gain real popularity only now.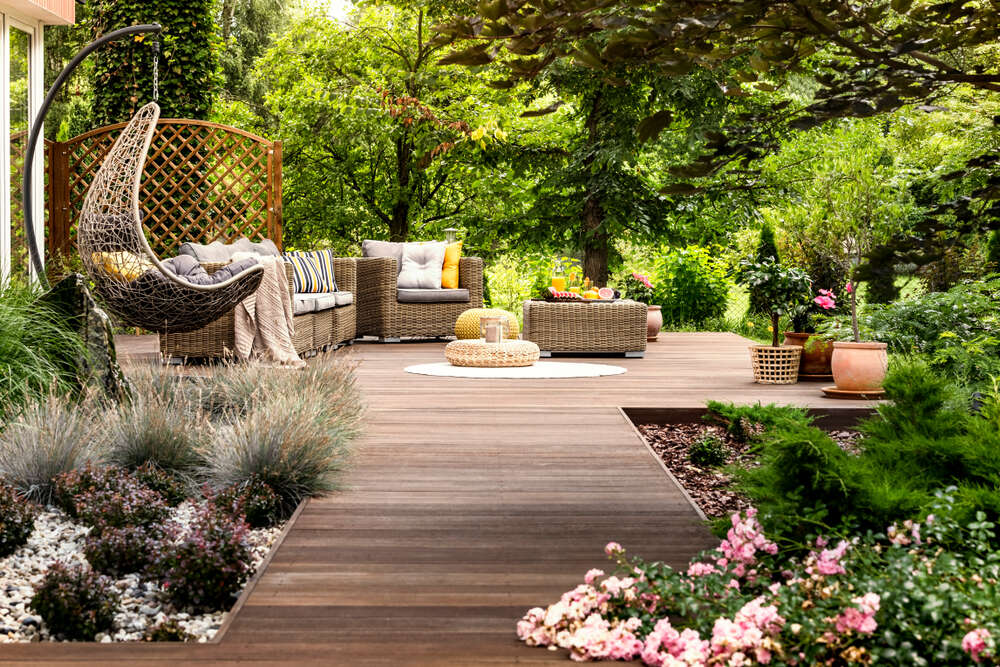 Today, specialized centers open their doors to a large number of guests.
Travellizy is ready to tell you in more detail about the most picturesque places of solitude. We offer a unique selection, top 5 places where you can get acquainted with the practice of retreat and as a result achieve spiritual growth and self-development:
● Bali, Indonesia
Airport: Denpasar International Airport
Retreat Center: Blooming Lotus Yoga
Address: Br. Mawang Kaja, Lodtunduh, Ubud, Bali 80571
Price: from $ 800 for a weekly program (includes all practices, accommodation and meals)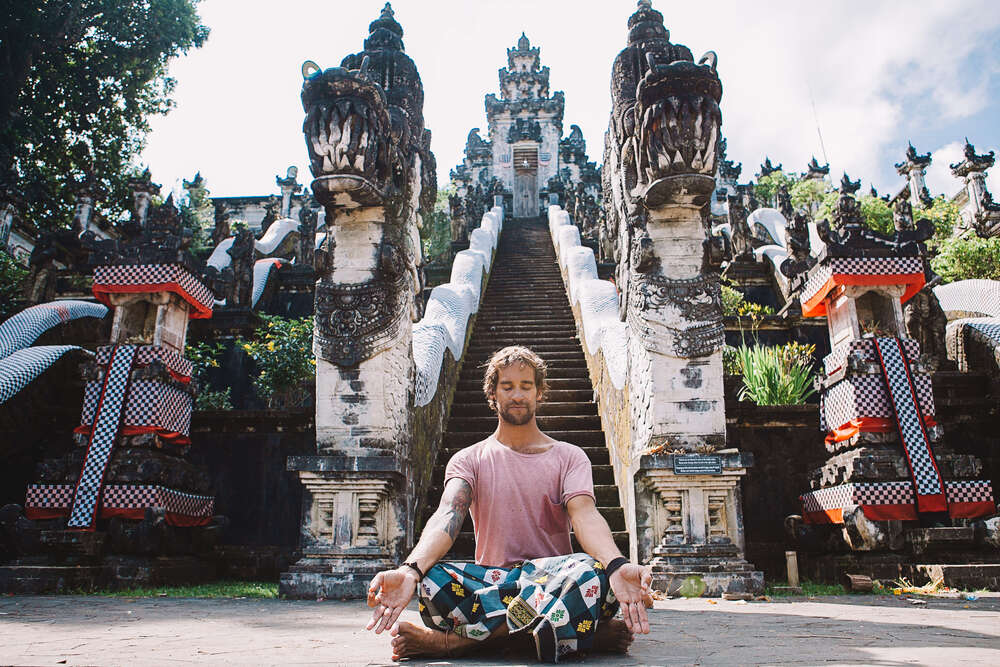 The incredible Bali attracts travellers from all over the world with its exotic and incredible nature. Endless beaches, jungle, volcanic slopes - everything here contributes to relaxation and moral reboot. One of the best retreat centres on the island is Blooming Lotus Yoga. It is located in the depths of the tropical jungle near Ubud. The centre offers four or seven-day yoga retreats that should revitalize and rejuvenate your body, mind and spirit. If you wish, you can sign up for a course of breathing exercises. It is definitely worth combining practice classes with getting to know the island, so sign up for an excursion to cultural attractions.
● Goa, India
Airport: Dabolim International Airport
Retreat Center: Little Cove Yoga Retreat
Address: Little, Cola Beach Road, Canacona, Goa 403702
Prices: from $ 70 per day (all practices, accommodation and meals are included)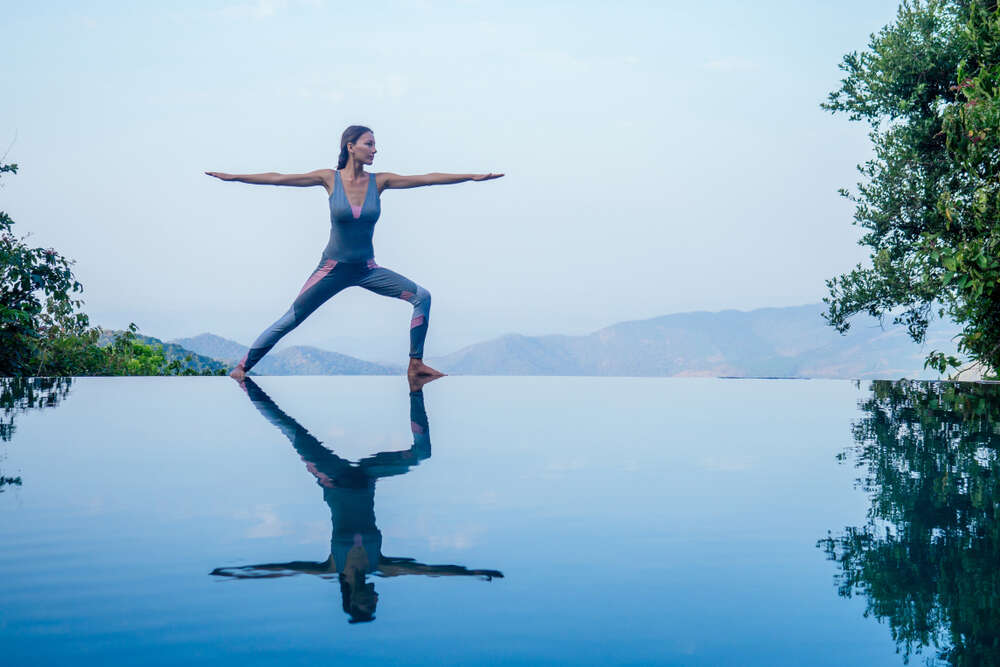 India is the birthplace of yoga. The choice of centres here is very large. One of the most comfortable is Little Cove Yoga Retreat. You will be settled right on the beach in an eco-friendly house in the middle of coconut trees. Twice a day, you will be fed a hearty Indian vegetarian dish. Stunning landscapes and nature will certainly contribute to the speediest gain of peace of mind.
● Koh Samui, Thailand
Airport: Koh Samui International Airport
Retreat Center: Samahita Retreat
Address: 55 / 20-24 Moo 4 T. Namuang, Koh Samui Surat Thani 84140, Thailand
Prices: $ 1200 for a weekly program (all practices, accommodation and meals are included)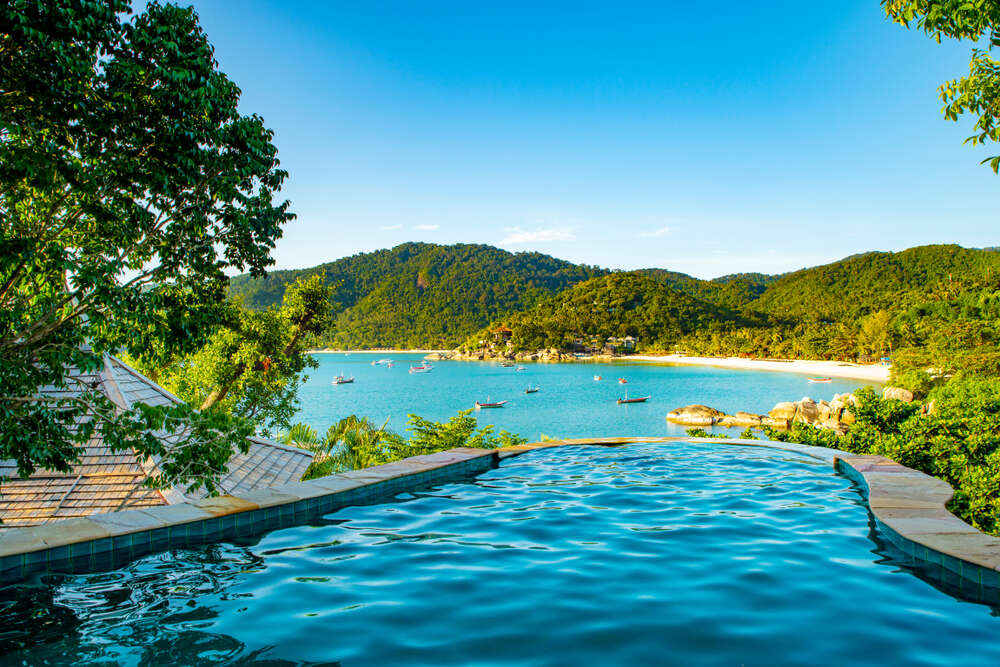 The wellness centre is located right on the beach. Samahita Retreat offers retreats for every taste and preference. Depending on your goals, the centre can choose a retreat for healing, for relaxation, and even for weight loss. Would you like to cleanse not only thoughts but the whole body? Sign up for a detox program at Samahita.
● Aurir, Morocco
Airport: Agadir Al Massira Airport
Retreat Center: Surf Maroc
Address: Center Villa Mandala, Km 12, Aourir ، N1, Agadir 80020, Morocco
Prices: from 813 € per weekly program (all practices, accommodation and meals are included)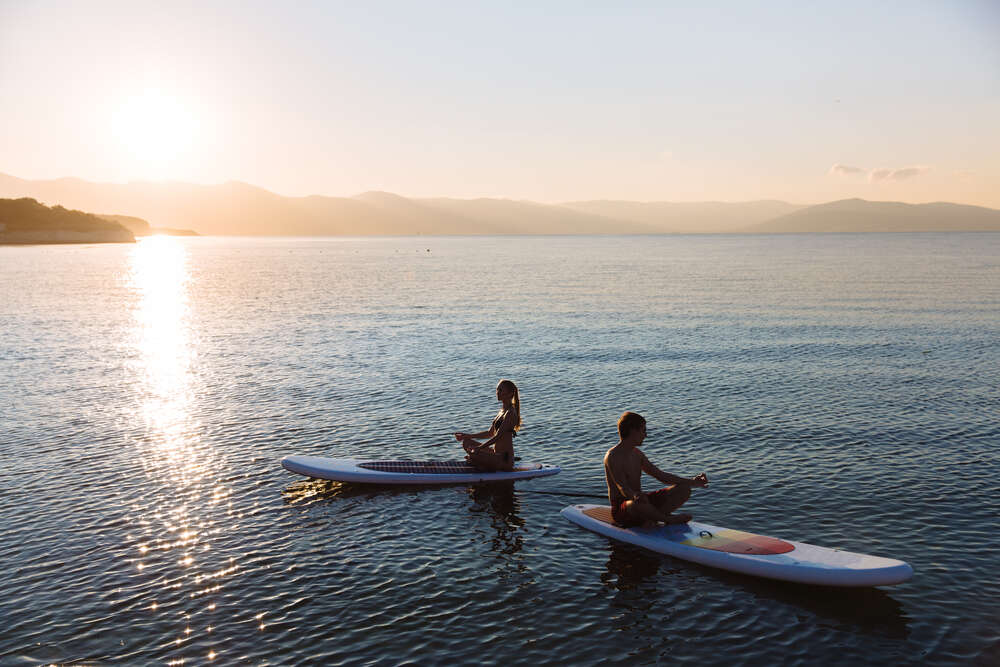 Do you like adrenaline, but at the same time want to find peace of mind? Surf Maroc has the perfect deal for you - a surf yoga retreat. Imagine how great it would be to spend a vacation doing yoga in a fully equipped rooftop class overlooking the Atlantic Ocean. And in between practising surfing. This retreat is suitable for both beginners and professionals. The village where Surf Maroc is located is surrounded by banana plantations. The waves are perfect for surfing, and the atmosphere is peaceful. Yoga and surfing are a great combination; come to Morocco and see for yourself.
● Kathmandu, Nepal
Airport: Kathmandu Tribhuvan International Airport
Retreat Center: Kopan Buddhist Monastery
Address: Kathmandu 44600, Nepal
Prices: $ 150 for a 10-day introductory course (all practices, accommodation and meals included)
The atmosphere of this place is just incredible. It's calm here, not crowded, exactly what you need for privacy. This retreat is quite a budget option, but it has a very interesting local colour. In the Buddhist monastery of Kopan, monks teach various techniques of meditation. There are many people who want to attend such a retreat, so we strongly recommend you to book the course in advance.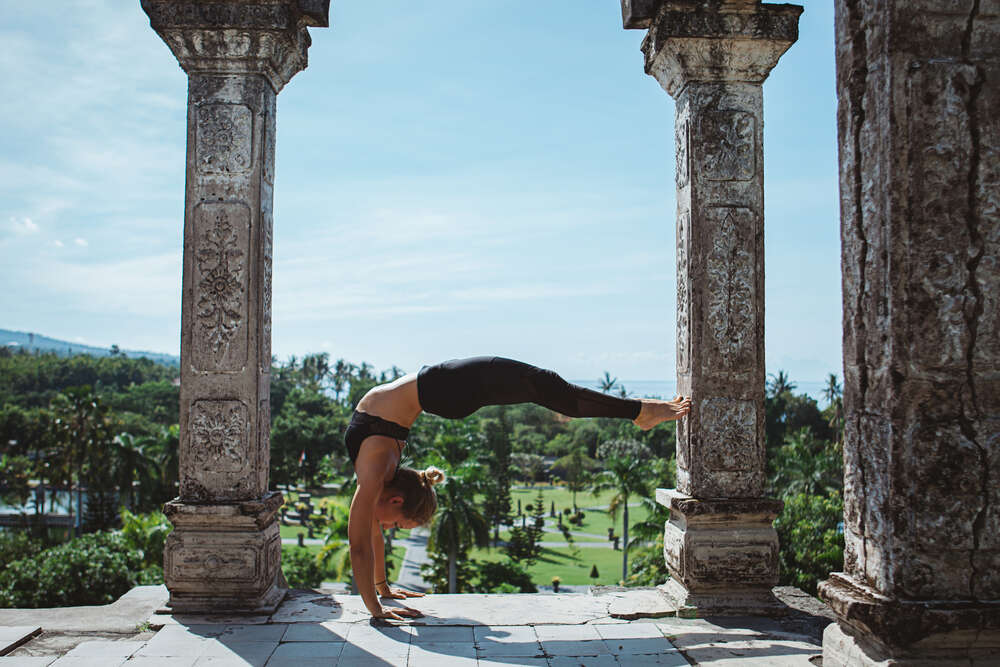 Just think for a second, how long have you really rested? Perhaps it's time to relax, get to know yourself again, find answers to important questions. Retreat centres are one of the best ways to find peace, get invaluable unique experiences. Don't hesitate, take the path of absolute relaxation and reboot!