Dubai is the largest fireworks and grandiose parties that amaze with luxury and wealth. New skyscrapers appear here with incredible speed and it seems that nothing is impossible for this metropolis! You should definitely visit this Arabian fairy tale, and Travellizy will tell you 5 ideas on how to celebrate the New Year in Dubai in an unusual and bright way.
Watch Fireworks Near Burj Khalifa
New Year's fireworks and a laser light show near the Burj Khalifa is a unique performance that people have been waiting for a whole year, so there are many of those who want to see everything with their own eyes, and it's very much better to arrive early for the best available seating, and ideally, book a table in one of the cafes overlooking the Burj Khalifa .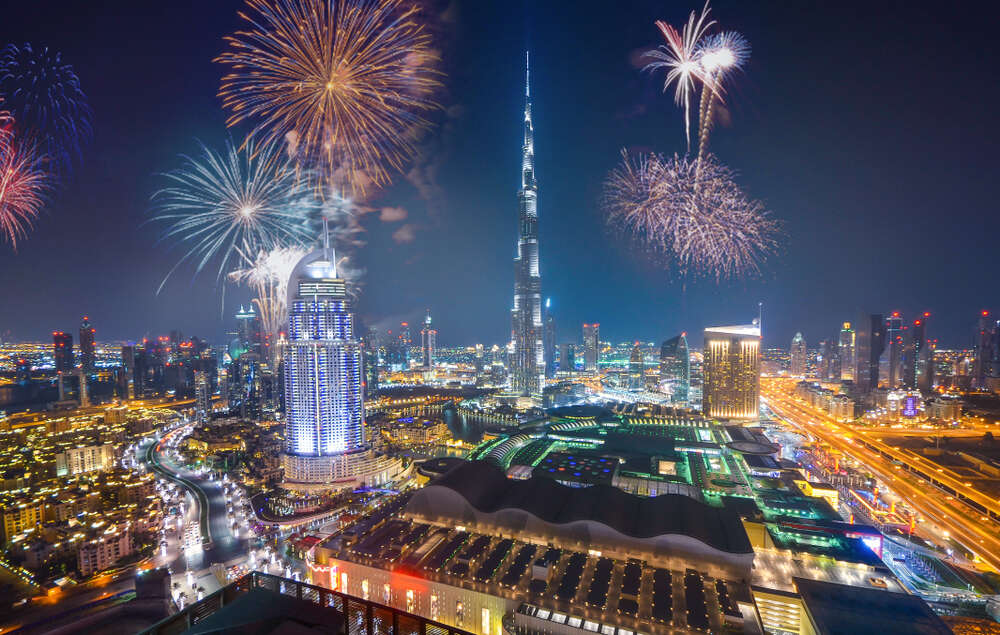 In 2014, Dubai even set a world record for the largest fireworks ever  and was inscribed in the Guinness Book of Records, firing 479,651 shells in six minutes and 1,332 fireworks per second. Within the first minute, the previous record set by Kuwait in 2011 was broken. These were festive fireworks on the occasion of the victory in the selection of the venue for the global Expo 2020 exhibition, which will be held from October 20, 2020 to April 10, 2021 in Dubai.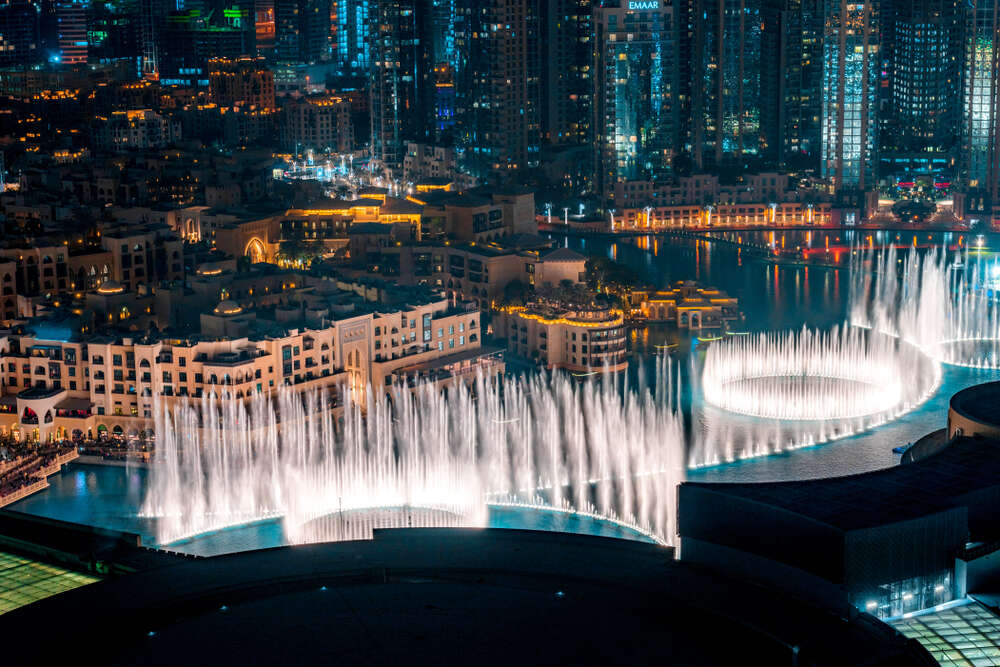 While waiting for the fireworks, you can also see the performance of musical fountains, which attracts thousands of spectators every day. The fountain show lasts up to 5 minutes and turns on every 30 minutes from 18.00 to 23.00.
Go On Persian Gulf Coast Cruise
Have you dreamed of celebrating the New Year unusually? Welcome aboard a traditional Arabic wooden craft! When boarding, guests receive a welcome drink and take their pre-selected seats, and during the 3-hour cruise, a huge selection of international dishes is offered in buffet style from the chef of the 5-star hotel. The trip also includes an entertaining show program with dancing and a glass of champagne at midnight (other alcoholic drinks are available at an additional cost). The route is designed so that guests on board can see New Year's fireworks from different parts of the city.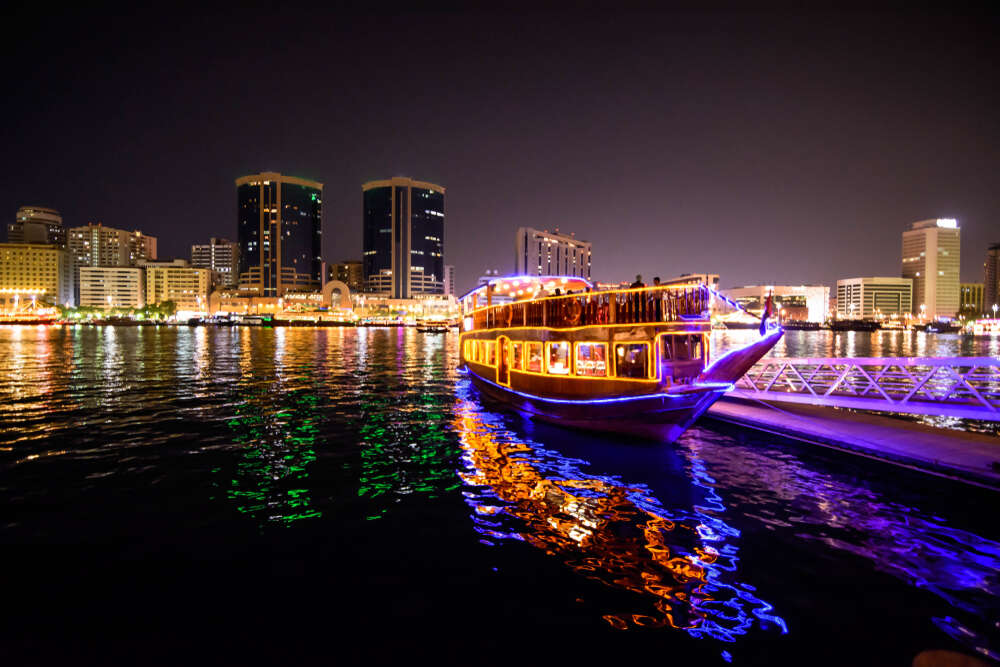 Cruise prices start from € 230 per person on a traditional boat and from € 460 per person on a modern yacht.
Celebrate New Year's Eve In The United Arab Emirates' Desert
The desert is very symbolic for the United Arab Emirate, because even 50 years ago, Dubai looked completely different without skyscrapers and grandiose luxury. New Year's program in the desert includes a jeep safari, a gala dinner and a show program with live music and dancing. At exactly midnight, the organizers cut the New Year's cake and the New Year's fun continues.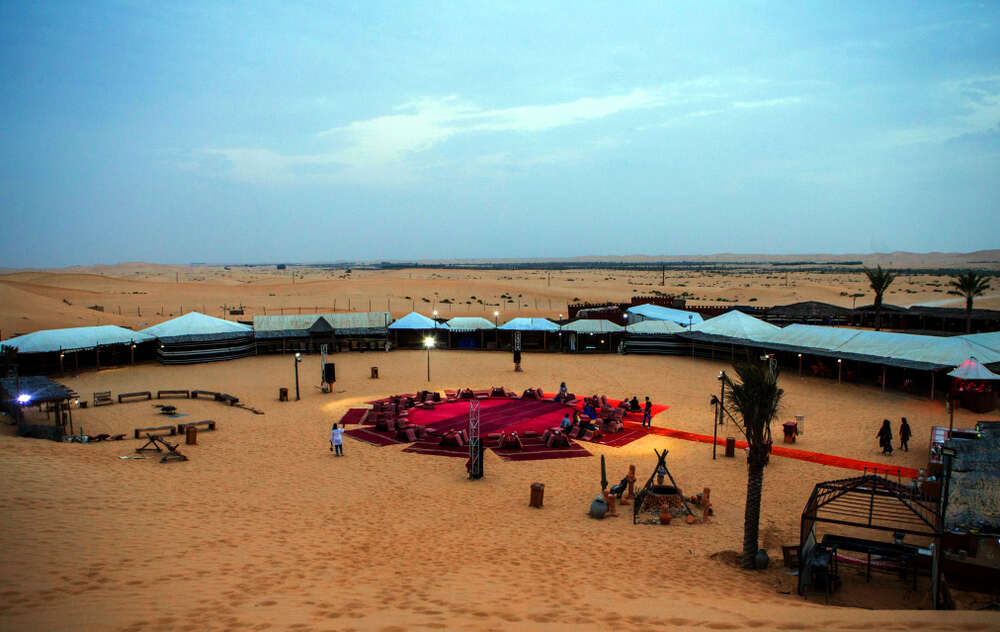 The cost of the tour starts from € 90 per person (without overnight stays and alcoholic drinks).
Please note that the Persian Gulf cruise and safari tour are also available on any other day, and the cost will be 2-3 times cheaper than on New Year's Eve.
Dance Till Morning At A Party In Dubai
Most New Year's events are held in hotels, restaurants and nightclubs, and tables in such establishments start to be booked a few months in advance. One reason is that Dubai doesn't sell alcohol in the wide open, and such venues have a license, so guests don't need to think where to get another bottle of champagne.
The cost of a New Year's dinner in a restaurant starts from € 230 per person and can go up to € 800 per person (for example, in the famous Atlantis The Palm Hotel).
Celebrate Family New Year at the Global Village
The Global Village, a multicultural festival park, is a perfect place to celebrate with children. Here you can see the traditions of more than 75 countries of the world and celebrate the New Year's Eve as many as seven times, because bright fireworks will begin simultaneously with the beginning of the New Year in seven different countries. On New Year's Eve, Global Village is open from 16:00 to 02:00, and the standard ticket price is only 15 AED (€ 4). Children will be delighted!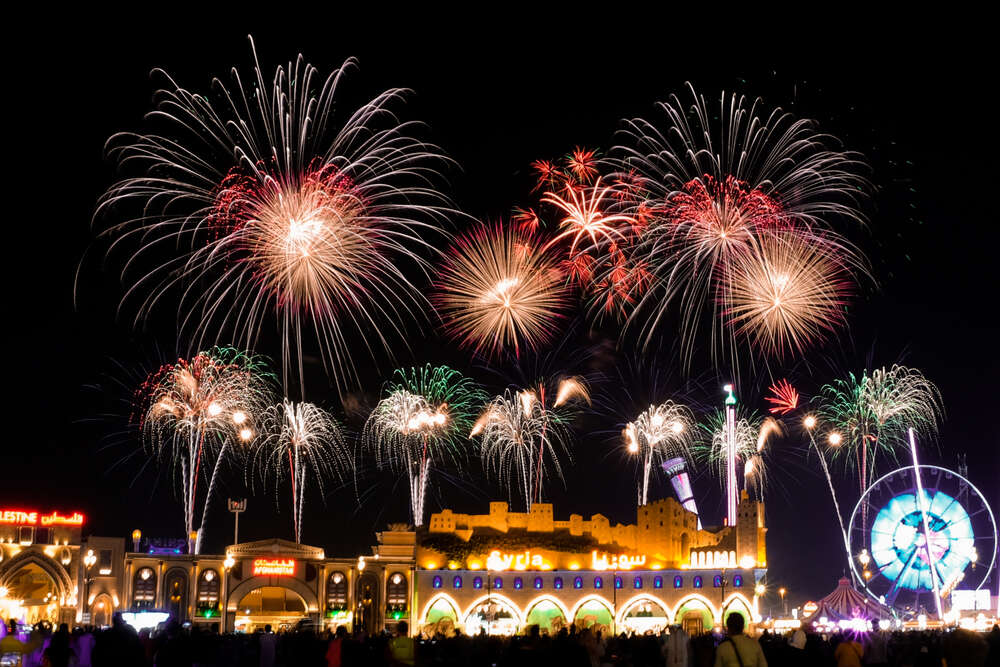 Travellizy wishes you an unforgettable New Year experience!