Qatar is called a real Arabian jewelry box. The country skillfully combines traditions with futurism. The land smells like coffee and shines like pearls in the sun all year round, thanks to vibrant modern landmarks, whimsical skyscrapers, and historic sites.
Travellizy Team will show you how to find the true essence of the country.
Unbelievable but true
The richest country on Earth
Qatar has a GDP per capita of $ 127,000, making it the richest country in the world. For every newborn in the country, the state provides free education (even abroad), medical care, land to build a house, and an interest-free loan for this very building.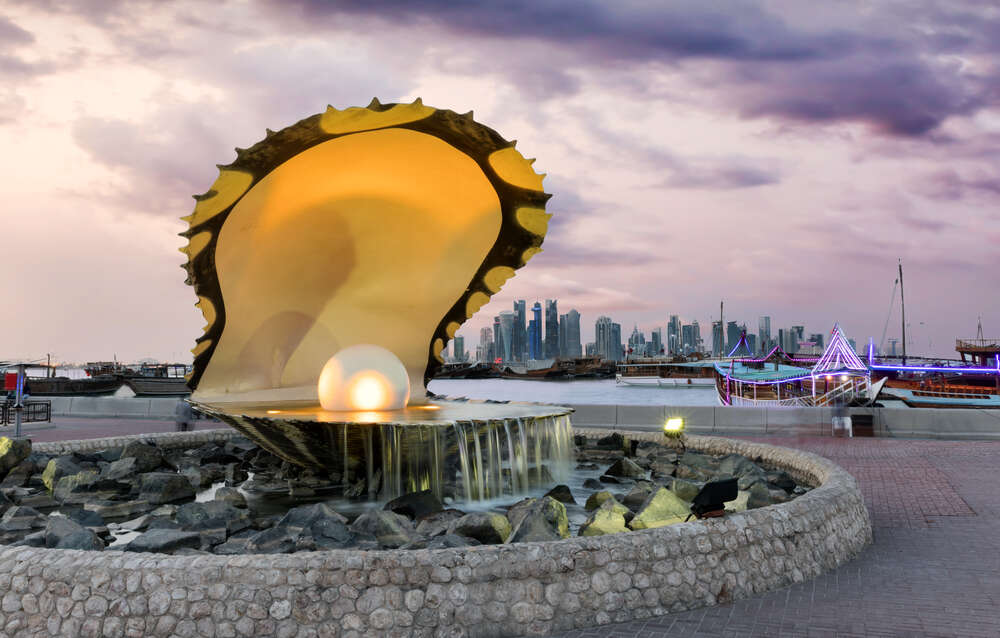 The flattest country
Qatar ranks 2nd after the Maldives in the list of the flattest countries in the world. But thanks to the man-made landscape, the capital of the country has more than 60 buildings above 100 m and the 300-meter Aspire Tower. The state's sand dunes rise up to 50 m.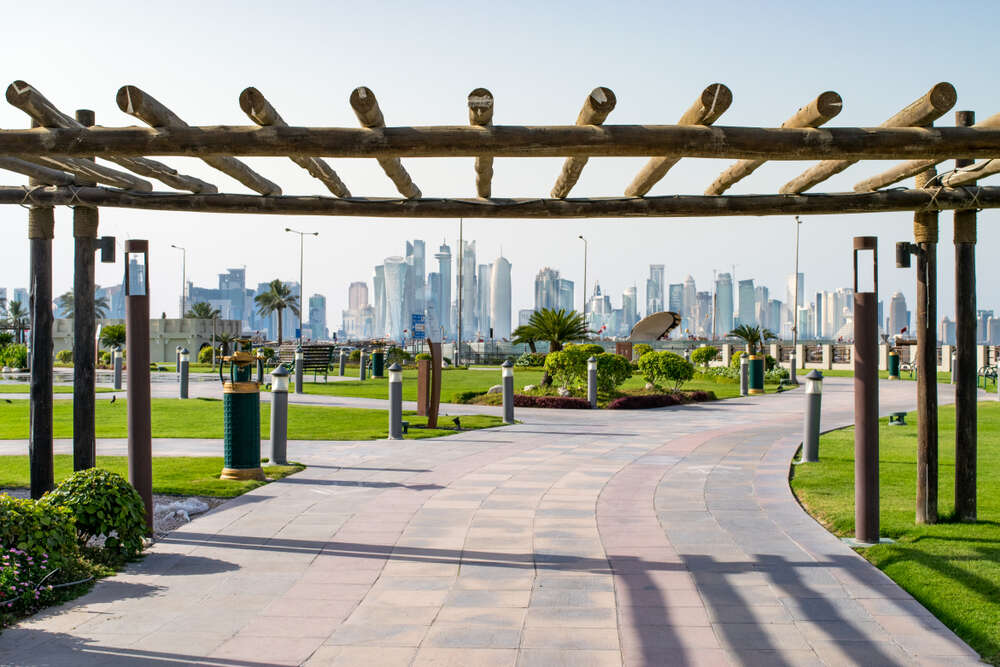 Water is more expensive than gasoline
There are no rivers or lakes in the country, and soil reserves are small. Freshwater has to be obtained by desalting seawater. So, a 1.5-liter bottle of water costs $ 0.6, while a liter of gasoline costs $ 0.4.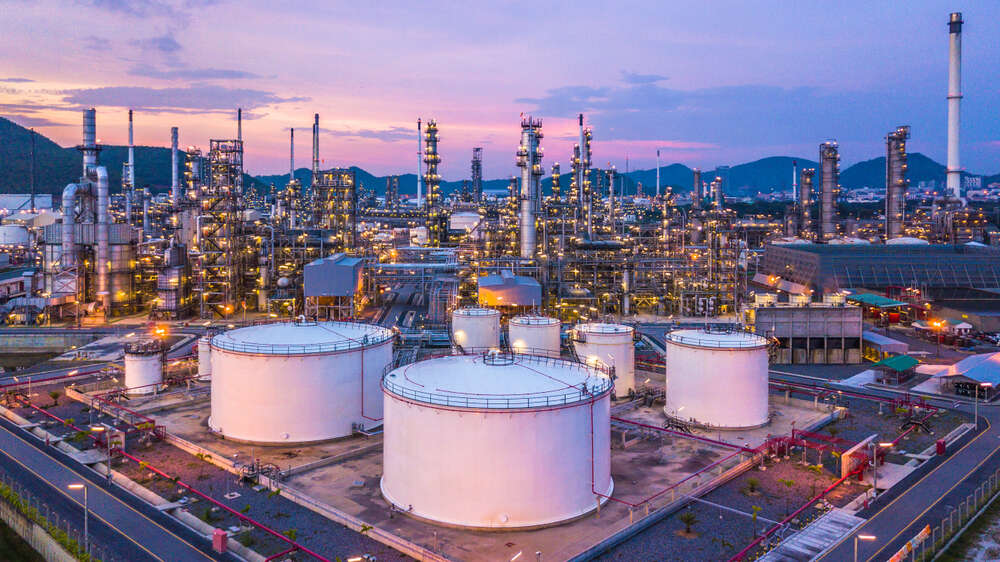 There are more men than women
Of the 2.7 million inhabitants of the country, 2 million are men. However, this imbalance is due to the fact that Qatar is open to immigrants. The indigenous population is only 10% of the total population.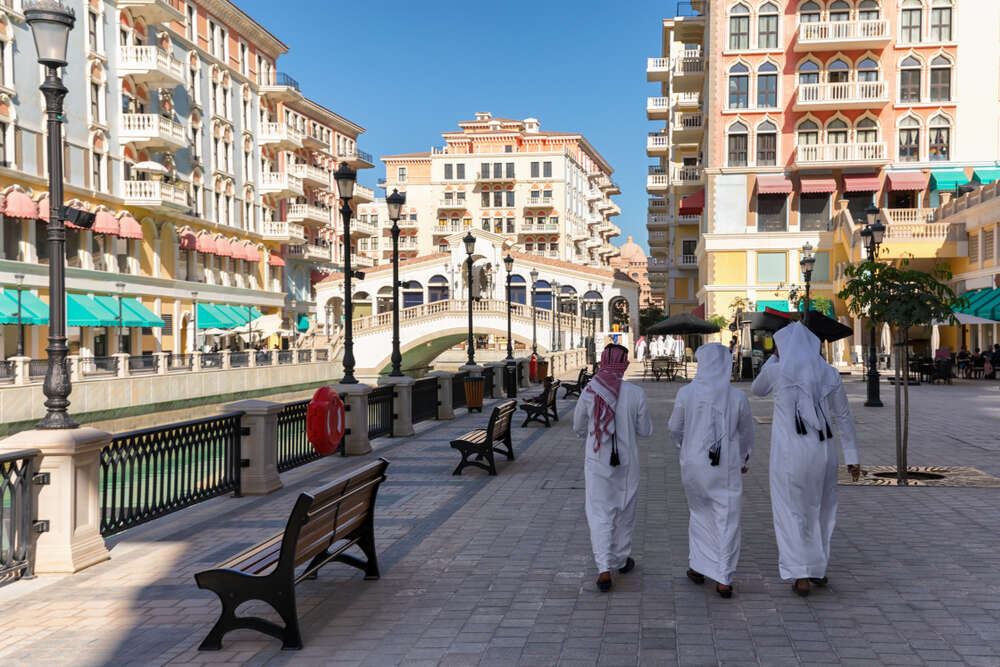 Qatar is forested
In addition to the desert dunes, Qatar has mangrove forests. The largest one can be found in the city of Al-Tahira. Herons, dugongs, and flamingos live in a maze of canals and silvery-gray trees. Take a kayak and go on a photo hunt.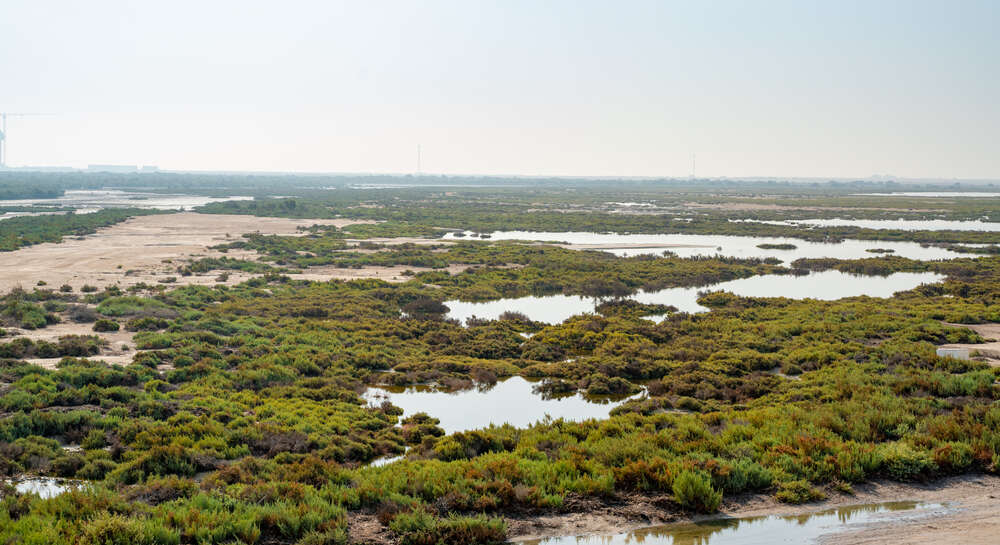 Besides coffee, they drink tea here
The population drinks the Bedouin Karak tea even more often than coffee. This is a drink with milk and spices. Each family offers its own recipe, adding honey/condensed milk, changing the set of spices. But in the end, the tea turns out to be sweet and strong.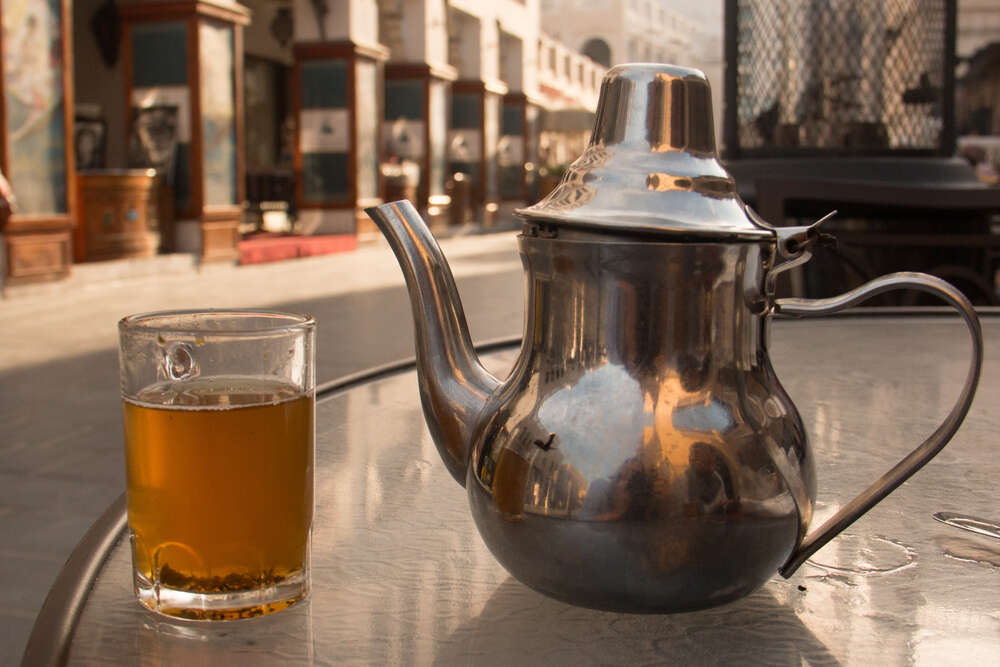 Geologically safe
This means that the likelihood of natural disasters here is almost zero. The risk of hurricanes and earthquakes is not more than 0.1%. Thus, the country looks unshakable.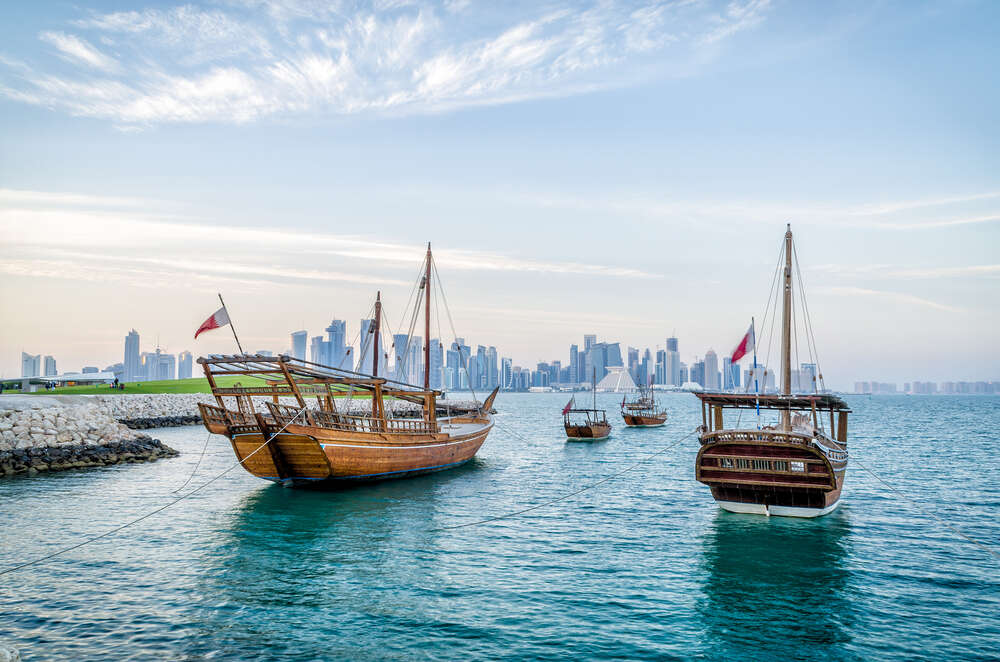 Alcohol is prohibited
Qatar is one of the few countries where it is impossible to buy alcoholic beverages in supermarkets. And those travelers who nevertheless try to smuggle a bottle of their favorite alcohol, have to leave it at customs. However, returning home, the alcohol is handed over to the owner intact.
But in some hotels and bars with a special license, you can get alcohol, although at a high price.
Best time to visit Qatar
You can go here in any season. But it should be taken into account, that from May to October, + 40°C is the most common temperature. The best time for a beach holiday in spring and autumn. But you should also bear in mind that Ramadan, the main holiday of Muslims, is celebrated in April-May. Many establishments may be closed.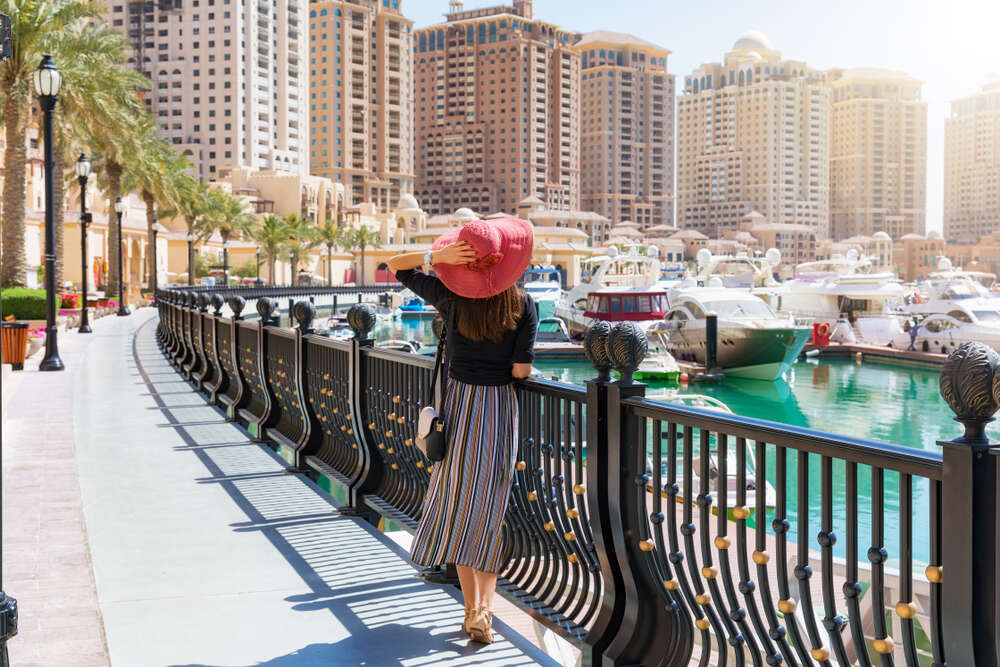 Warm and dry weather lasts from November till April but with a comfortable + 25°C. The coldest month is January, + 23°C. It is during this period that you can happily walk around the cities, embankments, shopping streets, and attractions lost in the dunes. However, swimming on the beaches is better replaced by relaxing by the pools.
Where to stay
Despite the fact that Qatar has the most 5-star hotels, fans of independent travel find a worthy premium, and even in economy-class hotels, they can feel like a welcome guest. And 2 * hotels offer clean rooms with air conditioning, private bathroom, and breakfast.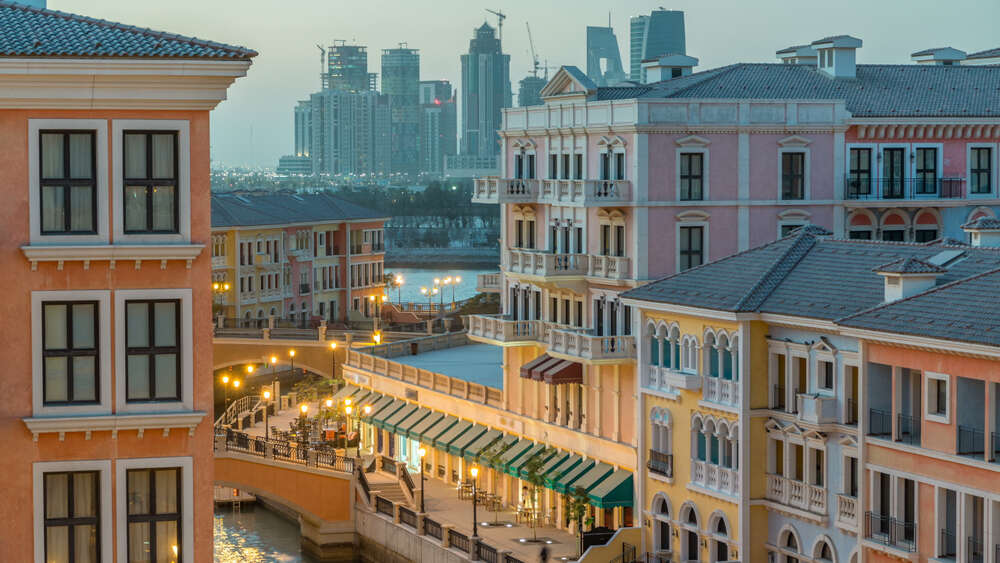 For a room in a hostel up to 8 people, you will have to pay $ 7. Apart-hotels charge daily from $ 40. For an inexpensive double room in a hotel, you will pay $ 80. And in a 5 * hotel, the cost of a room is $ 180 on average.
What to eat
Despite the myth that all residents of Qatar eat with their hands, the population is excellent at using a knife, a fork, and lobster tongs. But Arabic cuisine has a number of traditions when it is necessary to eat with your hands. For example, hummus is taken with a slice of bread, and rice with a pinch.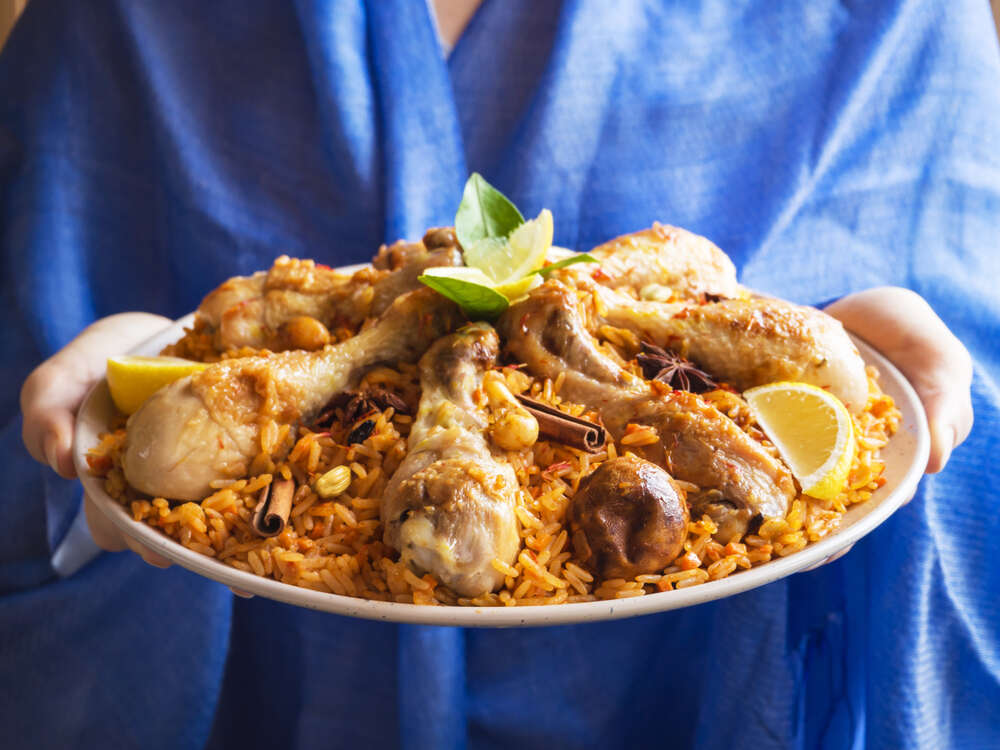 The main food of the population is fruits, vegetables, herbs, legumes, fish, rice, and seafood. Meat dishes are mainly served in restaurants, but it is better to try it in the desert, in Bedouin tents.
Traditional dishes: Warak Enab (rice in grape leaves), Biryani (rice, chicken/lamb with spices), Mahbus (seafood and rice).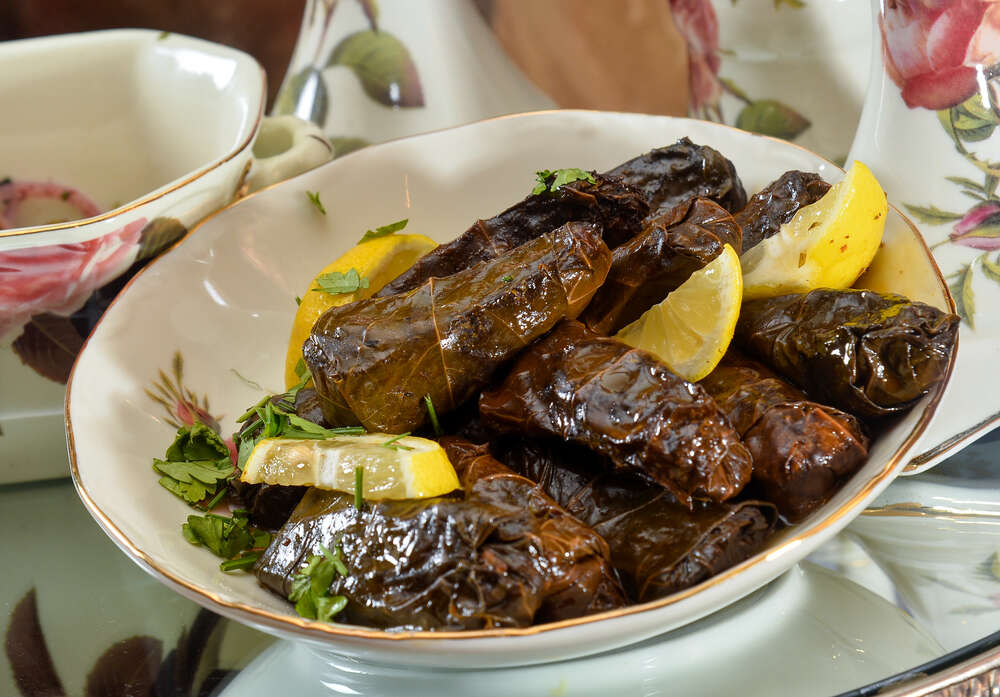 Sweet tooths will love Mahalabiya (sweetness made of milk, cinnamon, pistachios, and flower water), Arabian cheesecake with cream, Bread Pudding (with almonds and raisins).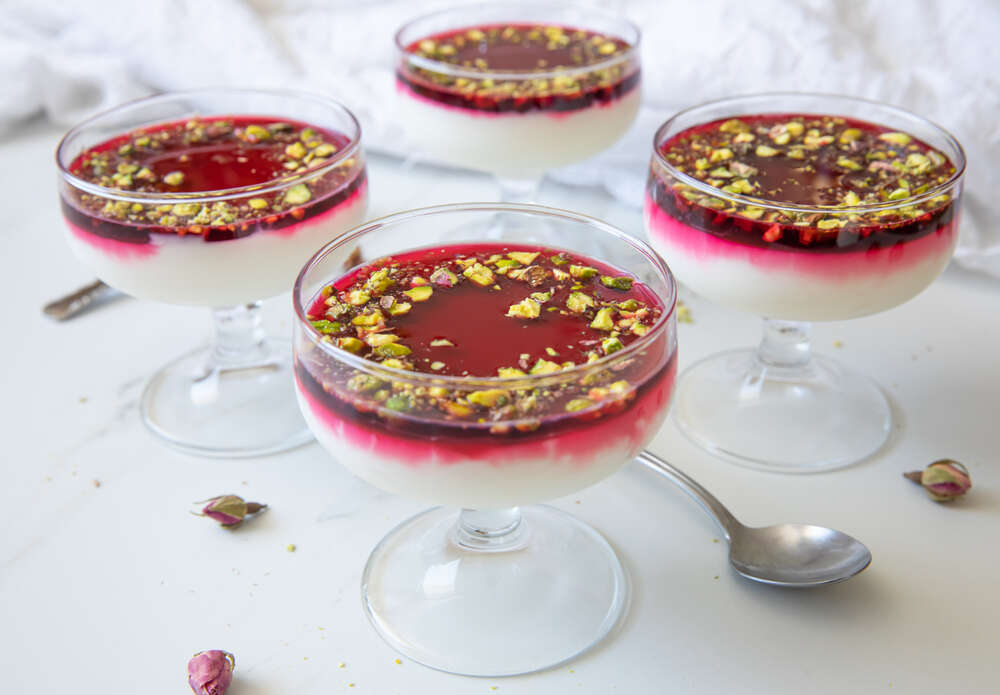 Lunch in a good restaurant will cost $ 40, in an inexpensive cafe - $ 14. Local fast food such as grilled fish will cost $ 5.5.
What to see in Qatar
In the capital city, it is worth allowing time for Al Koot Fort, known as Doha Fort, and the Ethnographic Museum. This is a historic military fortress in the center of the capital of Qatar. It served as a garrison, a prison, and a police unit. The Ethnographic Museum is now located within the walls of the fortress.
Depart from the public transport stop called Al Ghanim. The entrance to the fortress is free.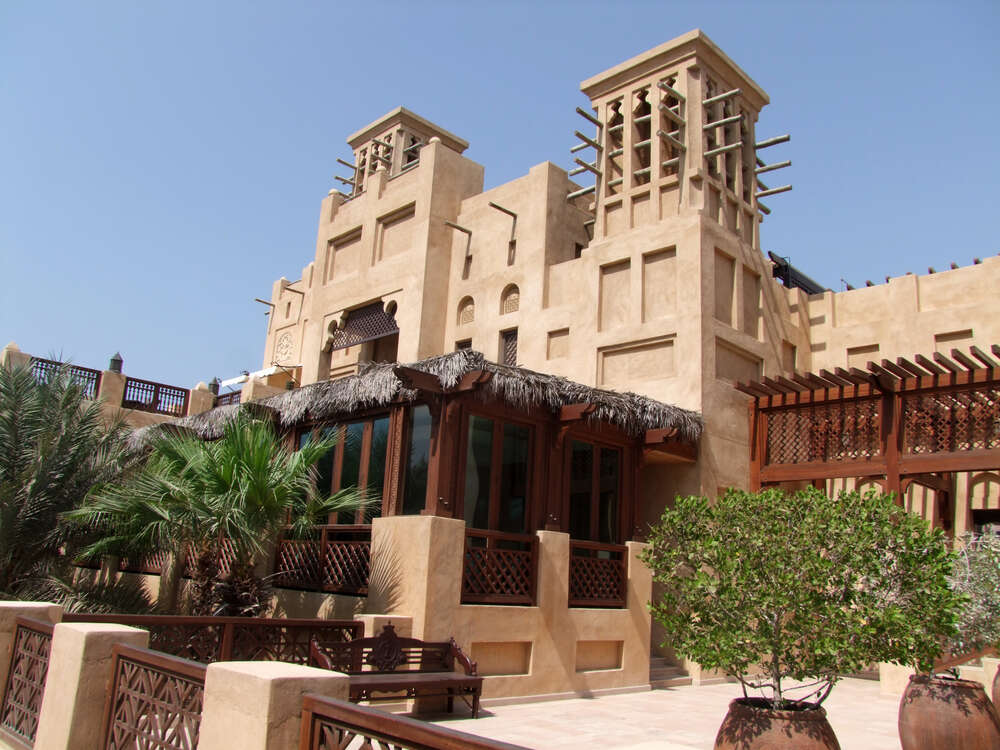 Admission to the Museum of Islamic Art is also free. It houses a collection of artifacts from the Arab world.
You can get to know the Middle East at the local Souq Waqif market. Everything from spices to souvenirs, jewelry, and delicacies can be found here. A walk through the new Msheireb Heritage Quarter, which was built by British architects, will also be a discovery for the tourist.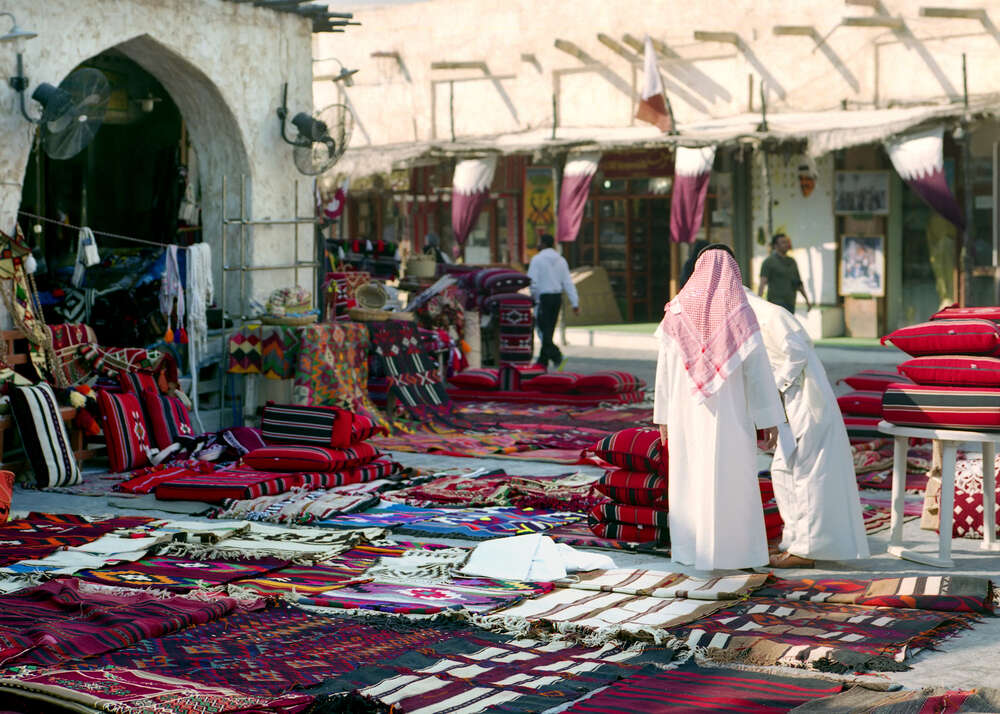 Also, do not miss a visit to the Dal al-Mesfer, the only cave in Qatar. Its depth is 40 m. Thanks to the light wells, it is filled with light.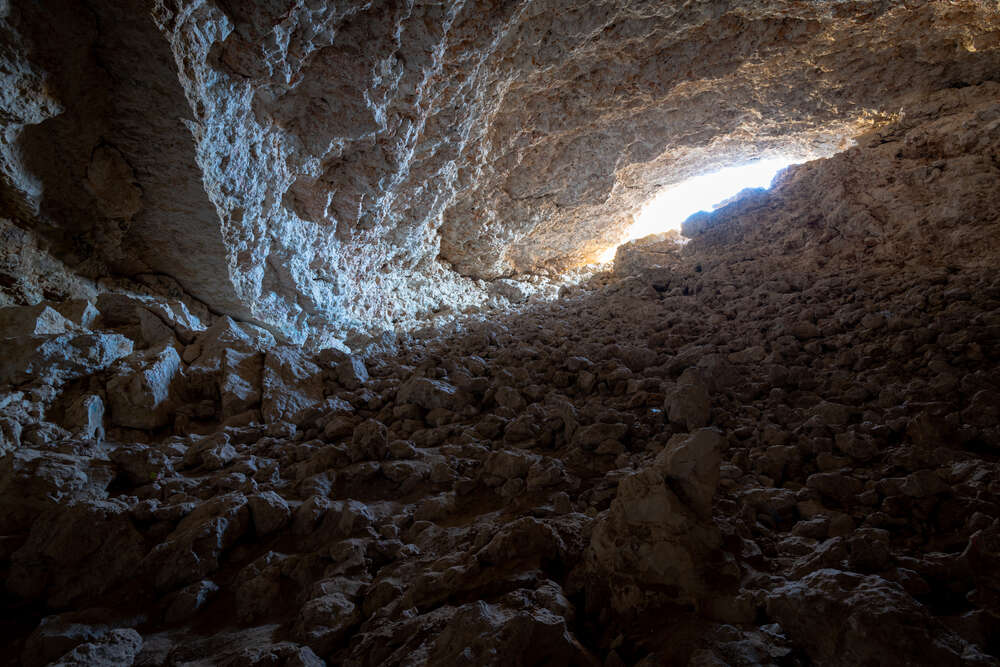 A trip to the medieval village of Al Zubar will also intrigue you. It originated in the 9th century AD, was abandoned, and has already begun to disappear under a layer of sand. But thanks to the excavations of the 20th century, mosques, palaces, and craft workshops have been found again.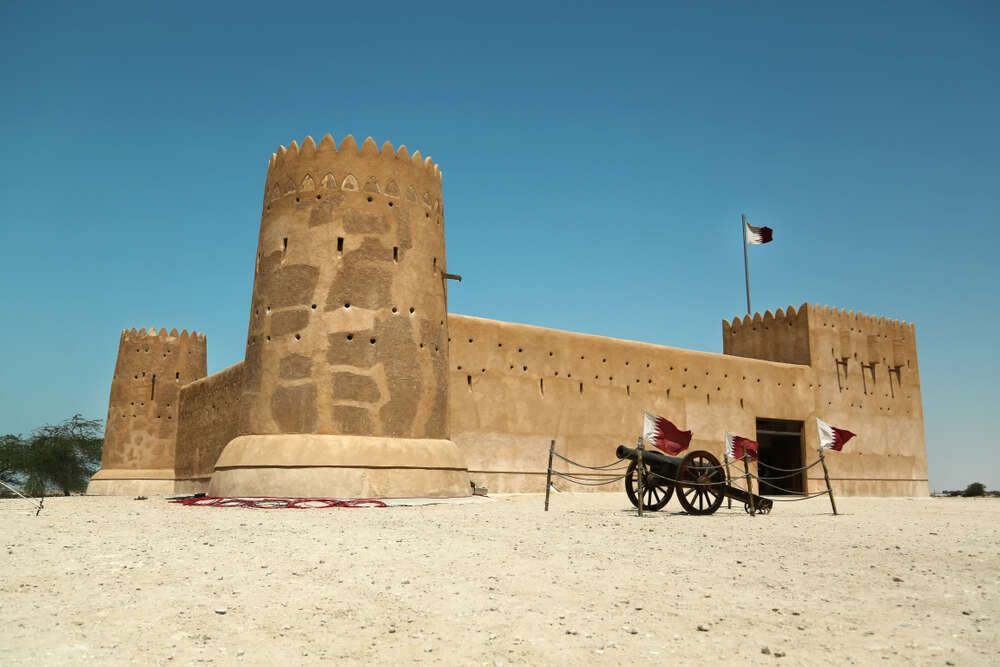 You will definitely enjoy a visit to the Inland Sea or Khawr al Udayd. It is located 60 km from the capital. This body of water is a salt lake. Turtles live on its shores, waterfowl, and birds of prey nest, and oryx antelopes graze serenely. It is possible to get to the bay only by jeep along the dunes.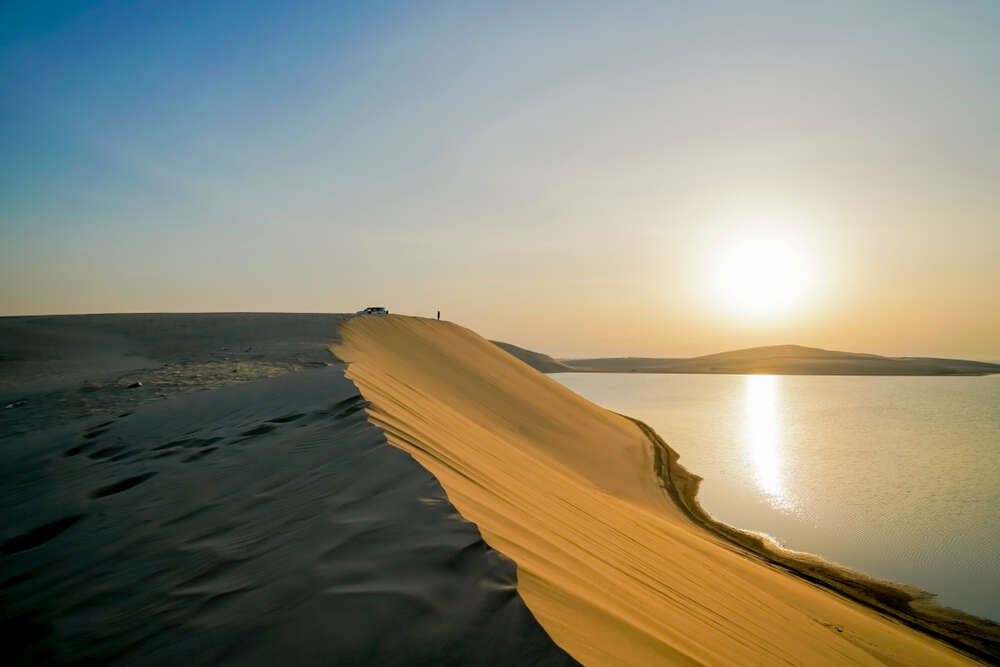 Camel racing, such an unusual spectacular traditional competition, is also worth visiting. Admission is free. It is usually organized on weekends and public holidays in the mornings. Camel tracks can be found near the oasis city of Al Ain.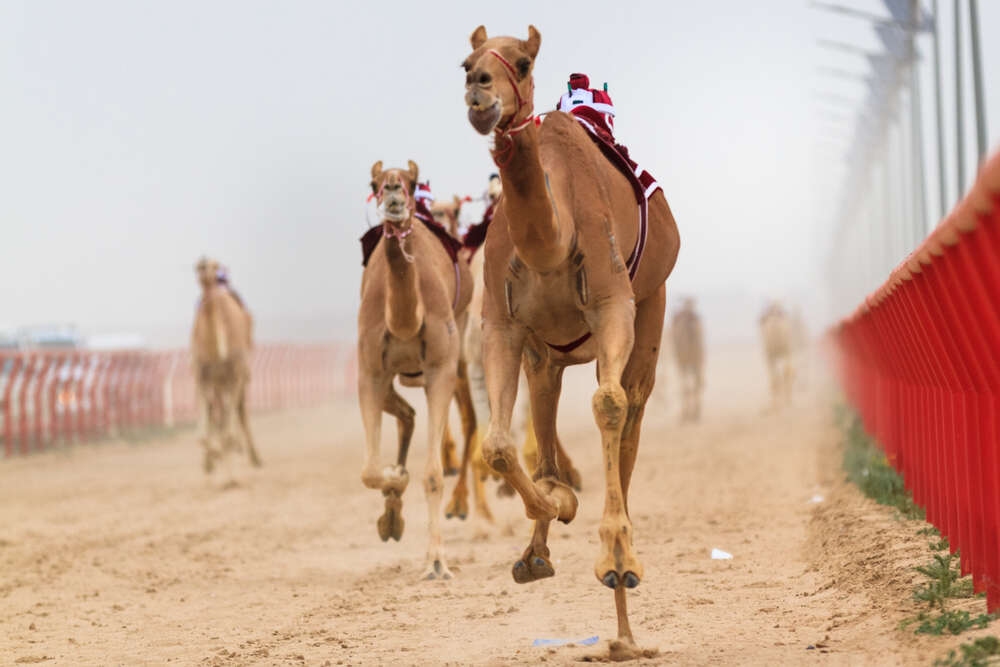 What to do in the desert
Visit Sheikh Faisal Bin Qassim Al Thani Museum. The entrance is $ 20. Drive through the dunes or go to car races. The price for renting an SUV with a driver is $ 80 per day; for 4 hours - $ 50. Stay overnight at the campsite in the desert or by the sea.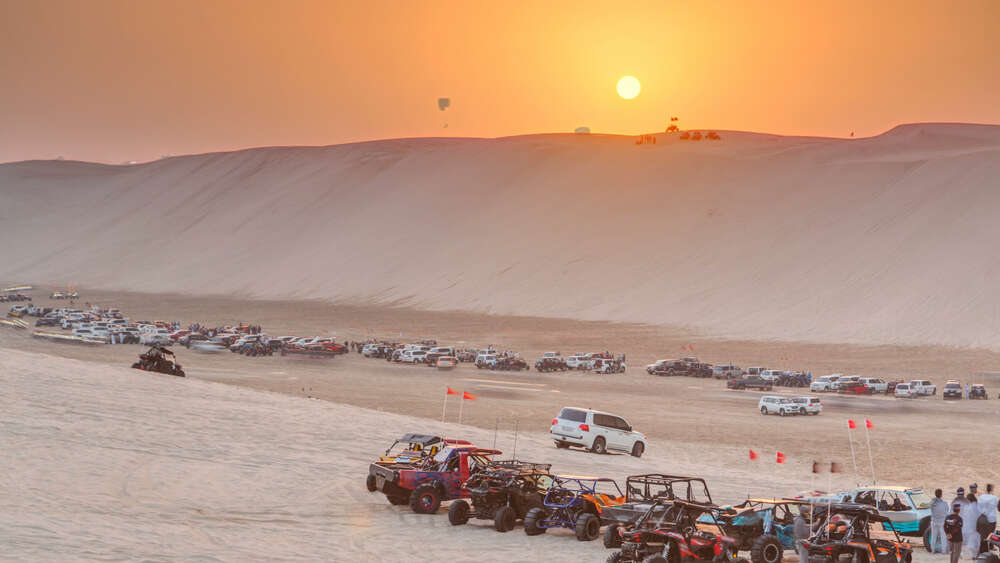 For the record
It's easy to fly to Qatar thanks to the new airport in Doha. Thrifty tourists are advised to choose flight options with transit through Qatar, and just not take your flight. This option is often cheaper than taking a direct ticket to Qatar.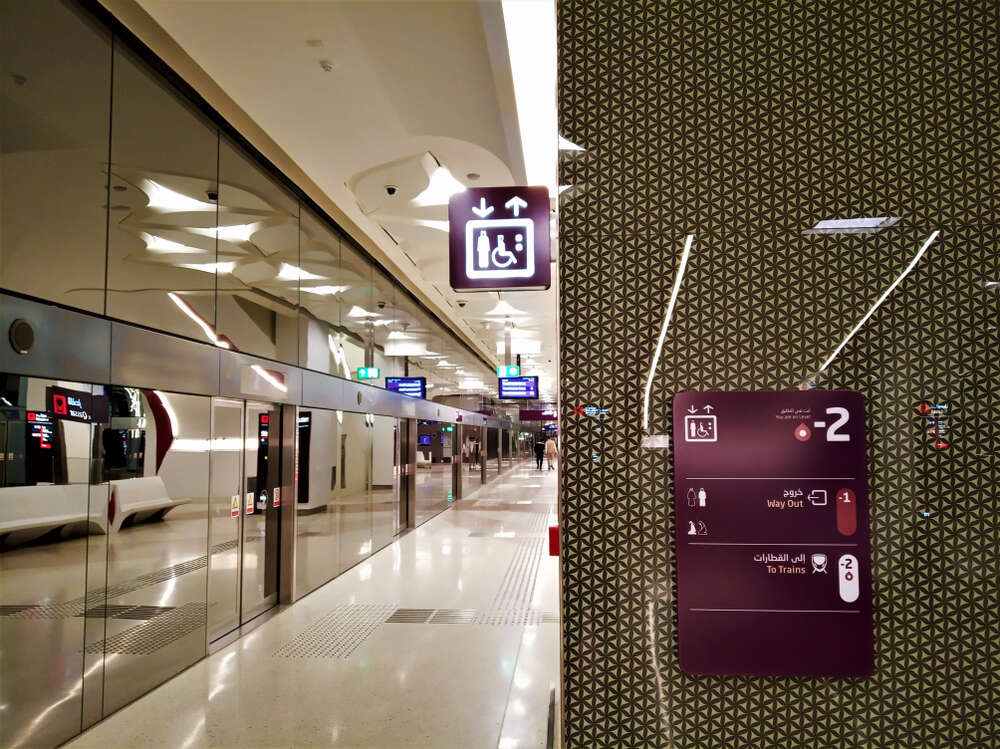 You can travel to Qatar with dollars since you can pay with them almost everywhere. And if necessary, it is easy to exchange money at the airport or bank. The most disadvantageous rate is offered in hotels.
Weekends in Qatar fall on Friday and Saturday, and Sunday is the first working day of the week.
There is no strict dress code in the country, but guests should still respect the local culture and customs, without skimpy clothing.
Qatar is not only Doha, not only heat, and not only money. To get to know the country you need to make every effort. Because Qatar is a pearl hidden from view. Travellizy Team is happy to help everyone to get to sandy beaches and desert adventures.