Travellizy Team values every hour of your vacation. And if you are just going to Portugal and are developing a route, or are already leaving a regular tour of Porto's wineries, thinking of going to a beach or a museum tomorrow, we share one idea with you.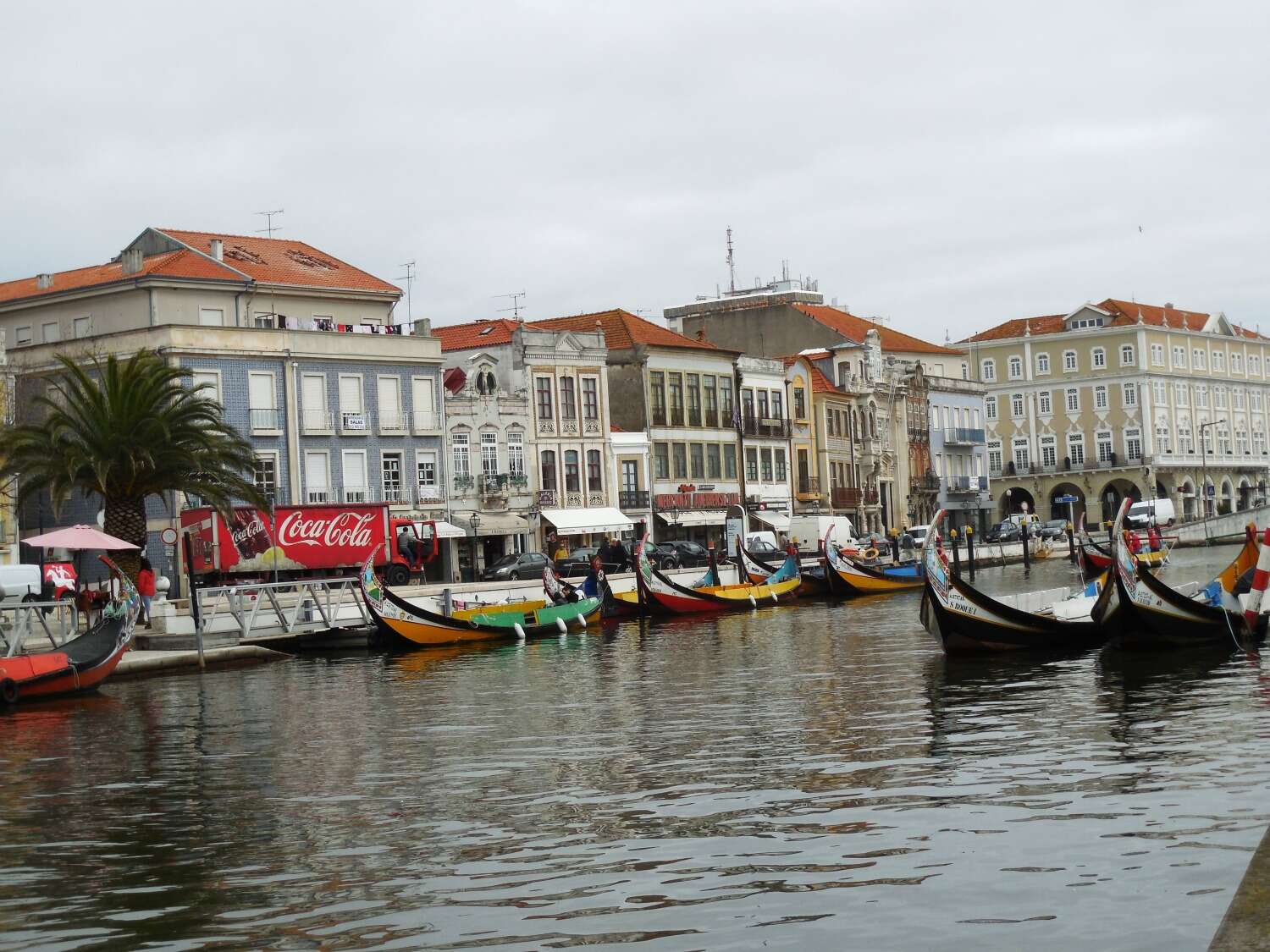 Porto is a perfect starting point for your day trip. There will be beaches with Blue Flags, excursions on colored boats, and sculptures with square faces, and the highest lighthouse in the country, and a striped village as a cherry on the top.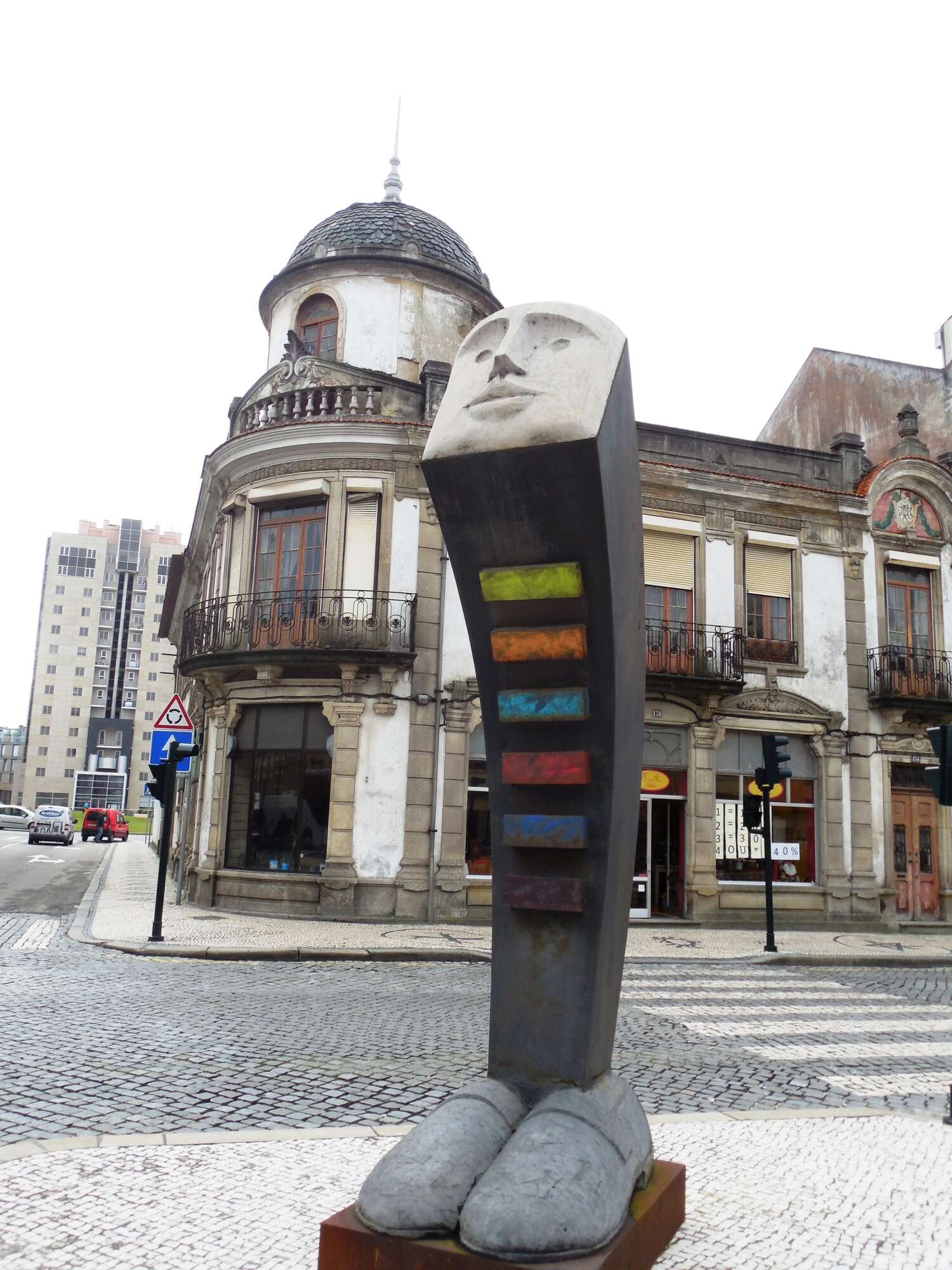 But the entire journey promises to be one continuous cherry. Starting from the Sao Bento Train Station in Porto, one of the most beautiful railway stations in the world. This is not a station, but a whole museum.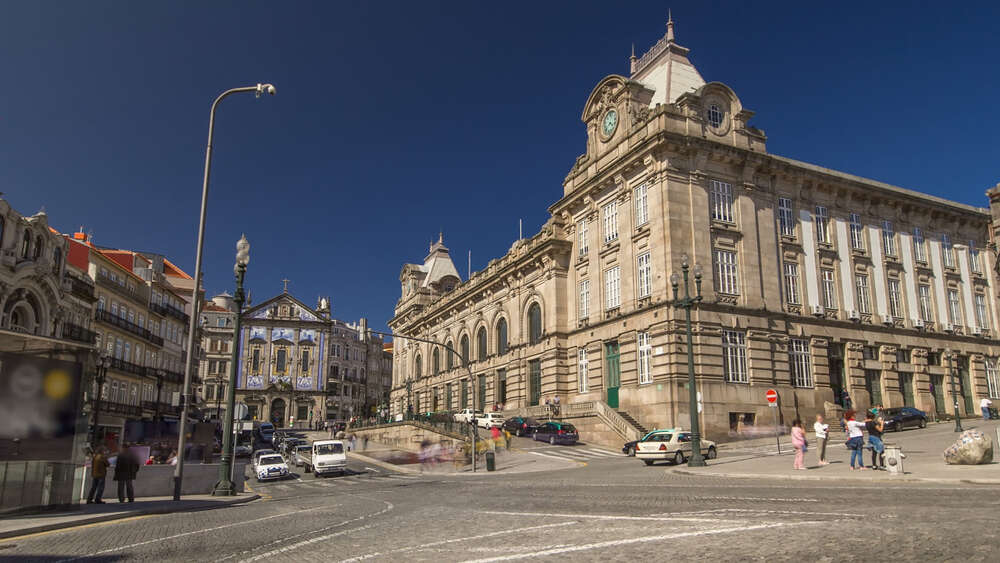 The walls of its central hall are tiled with azulezhu. They reflect the whole history of Portugal: battles, victories, conquests, weddings. And all the players: monarchs, knights, peasants, pilgrims. Separate panels are devoted to the history of transport development in the country.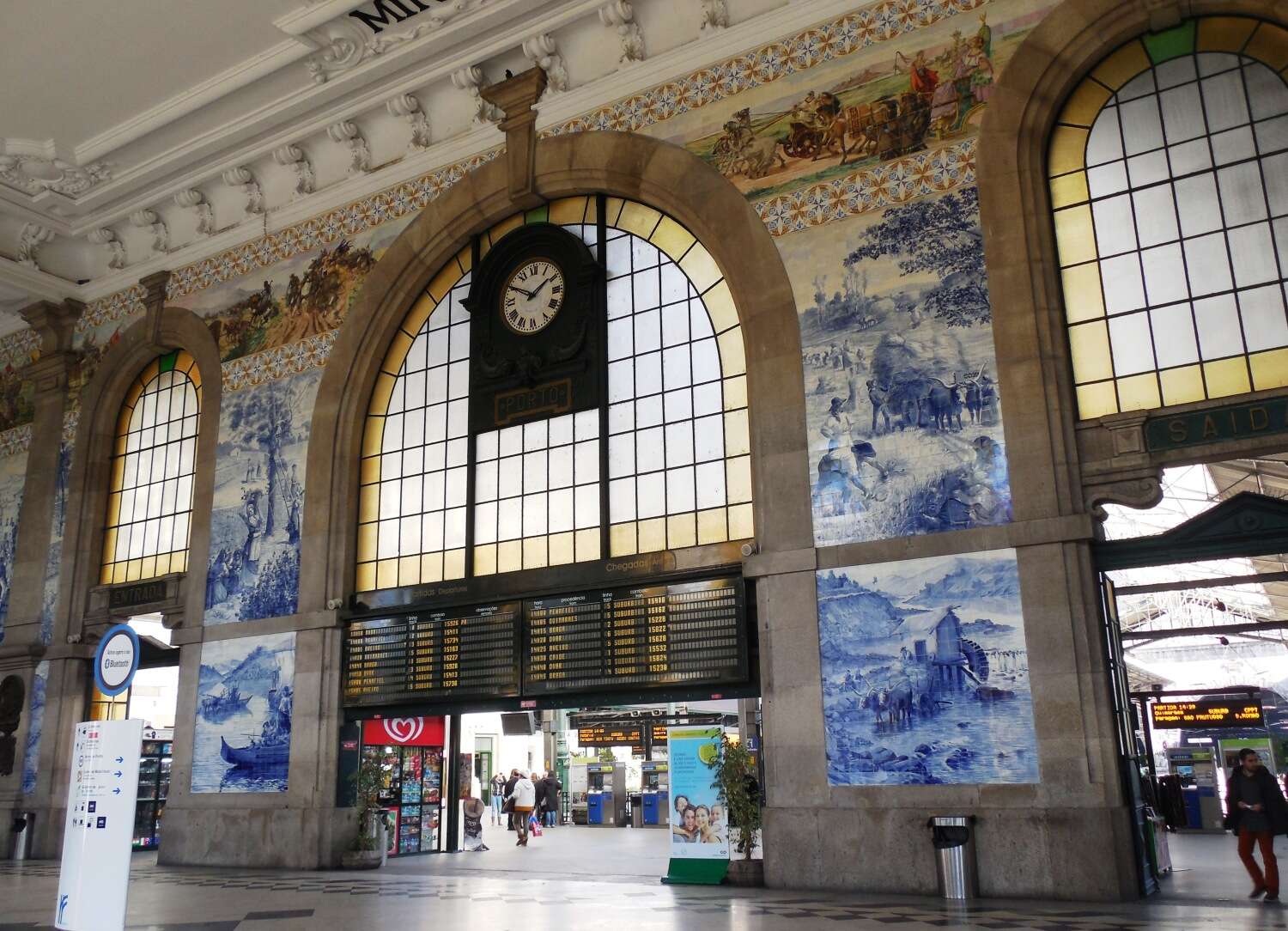 To create all this beauty, the artist Jorge Kolas took 20 thousand ceramic tiles and had been working for 10 years.
A Trip To Aveiro
Let's leave for Aveiro. Trains go there often - feel free to look at the pictures. It can be reached by a high-speed train called Alfa Pendular in 40 minutes for 20 euros, by the intercity (Intercidades) in 50 minutes for 13 euros, by the city train (Urbano train) in an hour and a quarter for 4 euros. We get off at the final stop. The schedule and prices are here. 
Aveiro is a city, where the streets cross the canals. Sometimes it is compared to Venice, but why? It is a pretty and self-sufficient city. And there are not so many canals in it. Interesting things wait here at every turn. This is an embarrassment of riches: whether you look at your feet or around or in front of you. These four bronze statues, mounted on a bridge over the canal, personify the inhabitants of the city, who are representatives of traditional professions, dressed in traditional clothes.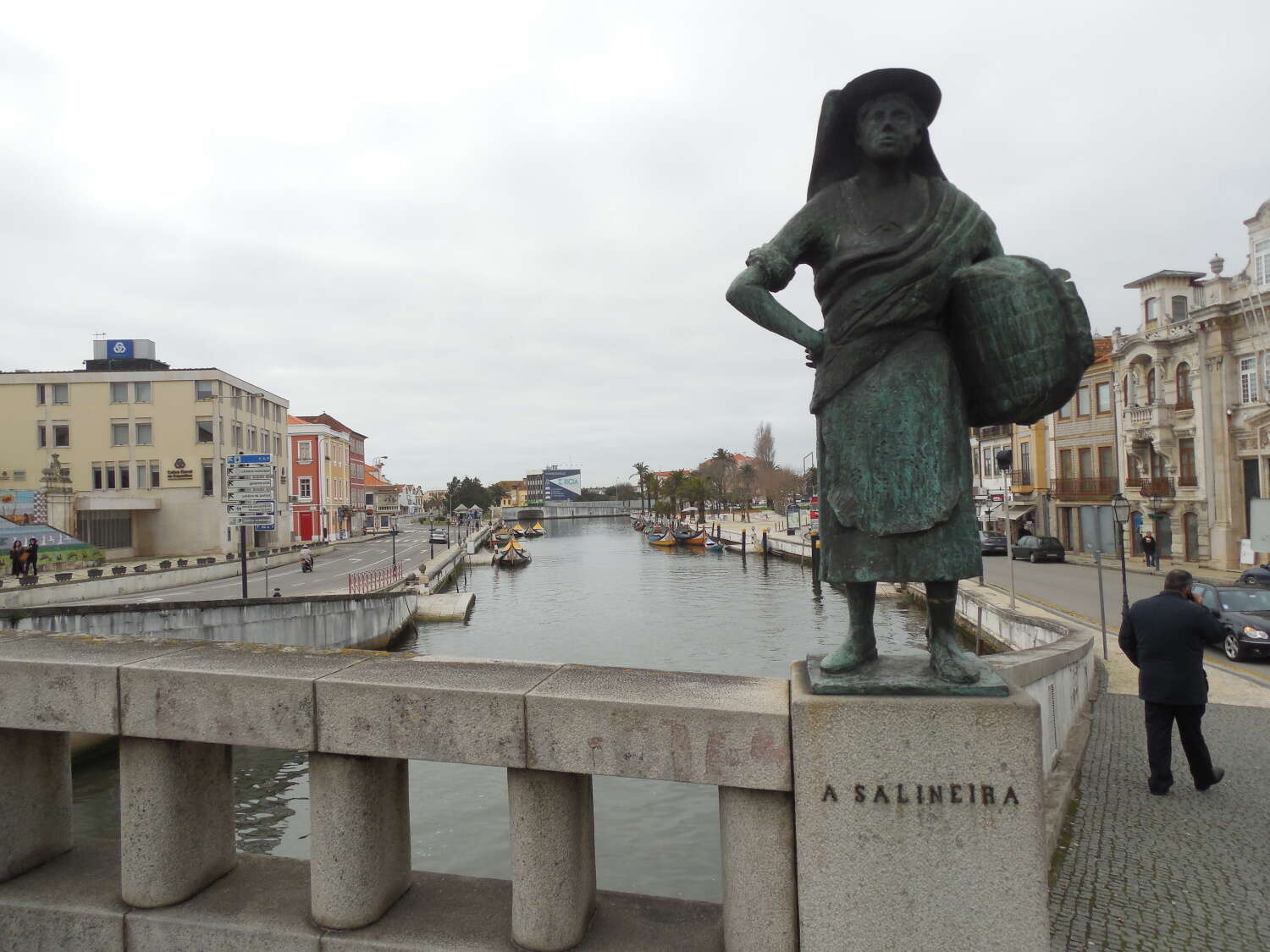 When walking, you will come across unusual modern sculptures with square faces and large feet. There are 14 figures. All of them are Louis Keimadel's works, united by the name "In Virto".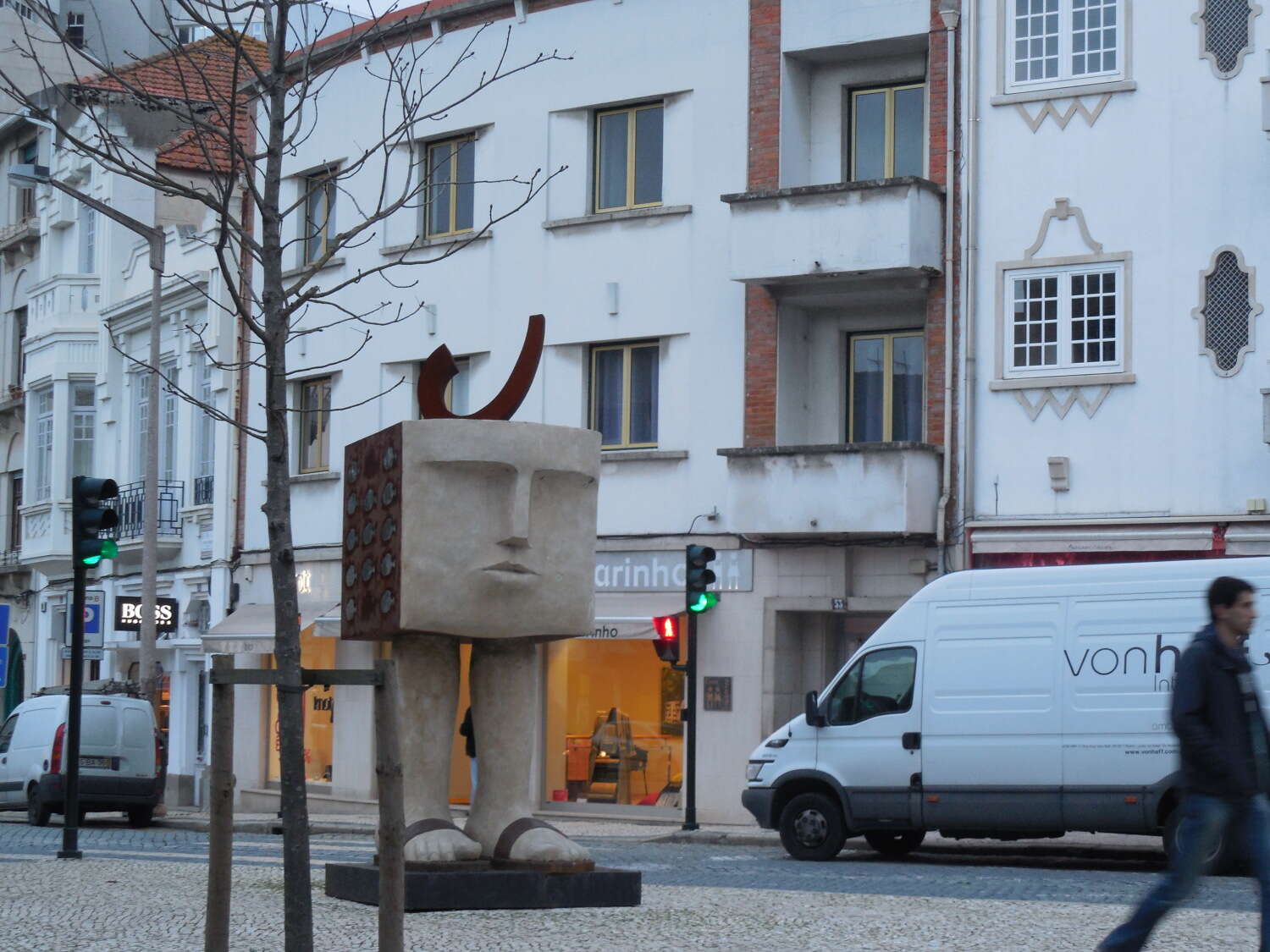 In Aveiro, there is the Cathedral, several interesting museums and parks, churches, fish market. In the surroundings, there are salt mounds similar to the pyramids. The rich history of the city is connected with salt, as the city became rich from it. At the beginning of the 19th century, white gold was mined here in industrial quantities. As well as algae, which is used to fertilize the soil. And they collected these algae using moliceiros, brightly painted boats with scenes from the city life drawn on the bow or stern. Now moliceiros carry tourists from morning till evening. A 45-minute walk costs 10 € (5 € for a child).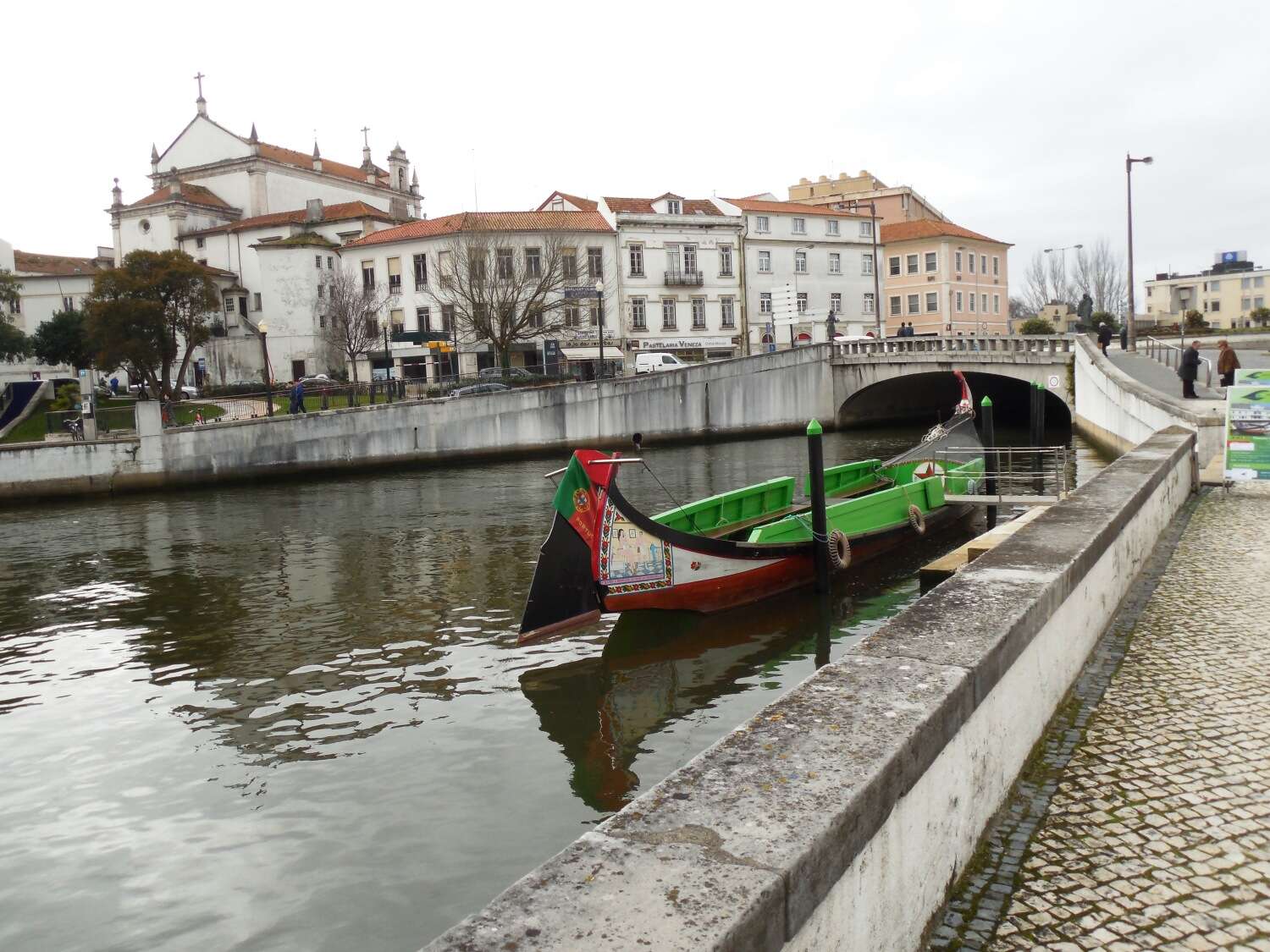 It's time to move on. We return to the railway station, as the bus station is located nearby. Or we ask the locals, where the bus stop to Costa Nova or Praia de Barra is. We need route 5951. Buses run approximately every hour. It takes 15 minutes to get to Praia de Barra, and another 25 minutes to Costa Nova. Here is the schedule and prices.
The Town Of Barra And The Highest Lighthouse In Portugal
Barra. It's a small seaside town with a large sandy beach about ten kilometers from Aveiro. Praia de Barra (the name of the beach itself) has a Blue Flag, which is an international award confirming the purity of the water and the safety of swimming. Fans of surfing, sailing, swimming, sport fishing and sea recreation often come here.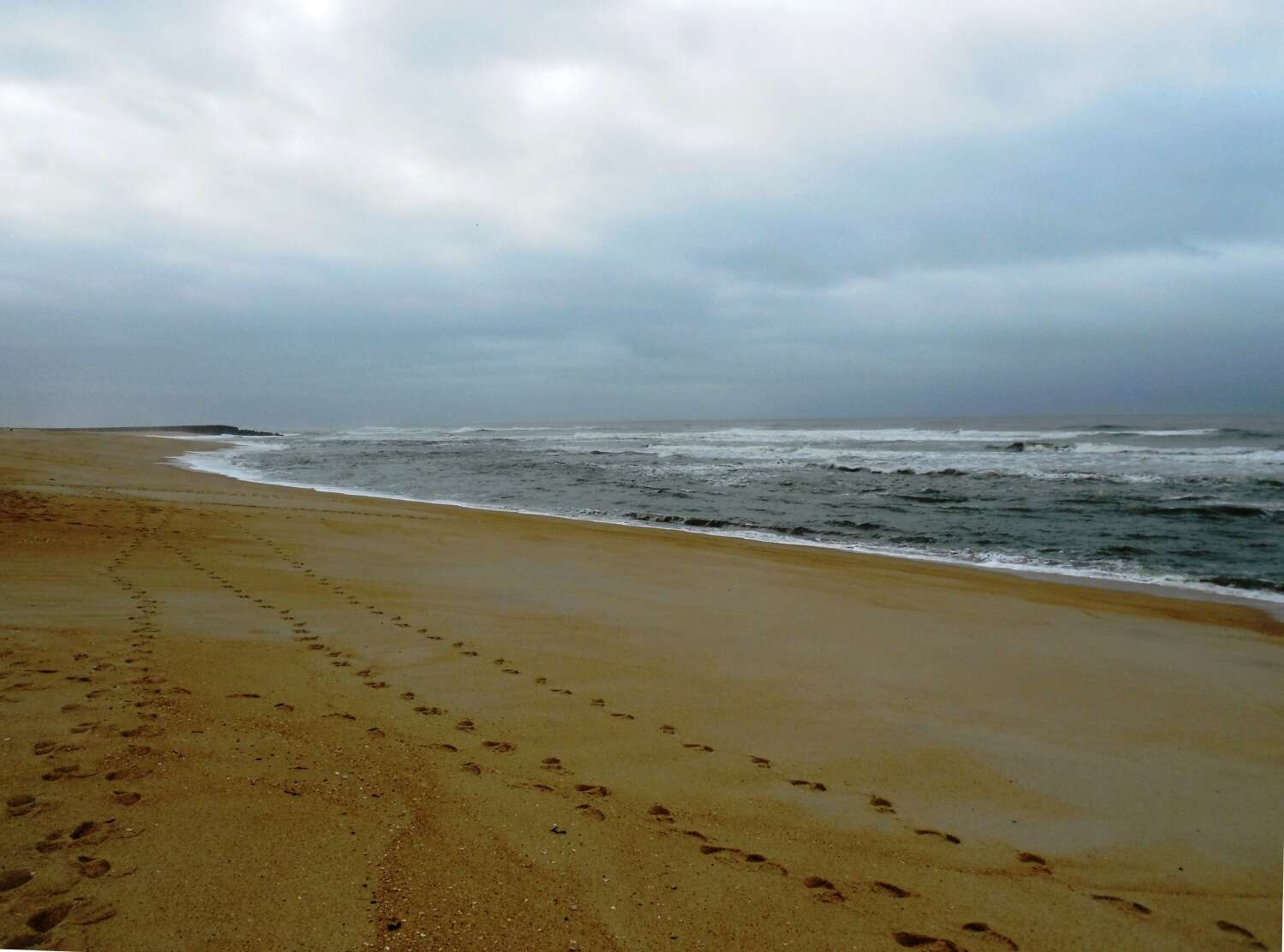 Near the beach, there is the highest lighthouse in Portugal and one of the highest in Europe. It is Praia da Barra (Farol da Praia da Barra), also known as Aveiro Lighthouse (Farol de Aveiro). Its height is 203 feet (62 meters). The lighthouse is more than a hundred years. On Wednesdays from 14.00 to 17.00, you can get inside free of charge and feel like a real lighthouse keeper, climbing 271 stone steps and 20 metal spiral steps.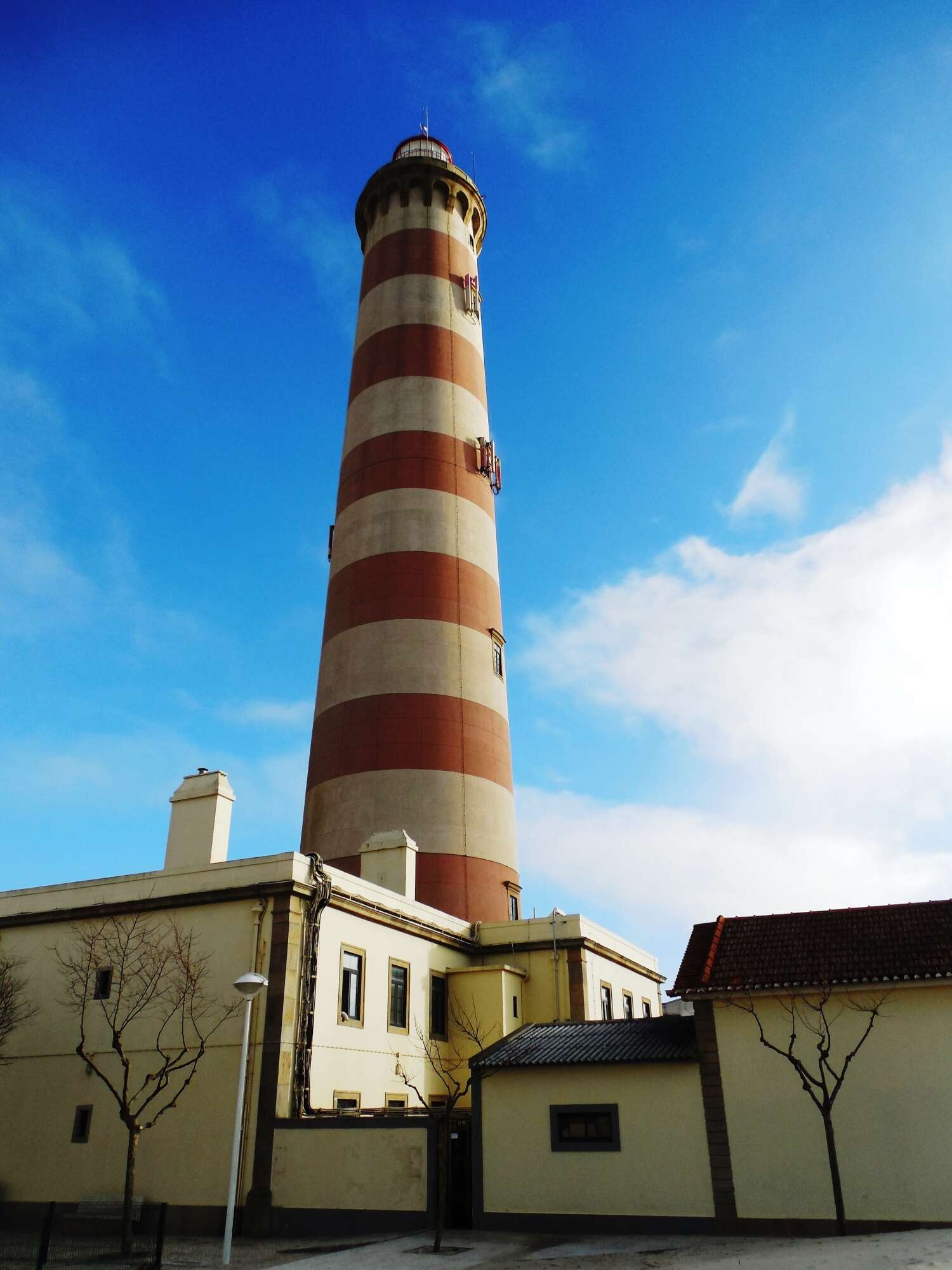 If you're unlucky and the lighthouse is closed, you'll have to enjoy a cup of coffee in a cafe opposite.
Costa Nova - An Unusual Striped Village
You can never have too many stripes, the residents of the Portuguese village decided and painted houses in white-blue, white-yellow, white-green and white-red stripes. True, it was a long time ago. But traditions don't die.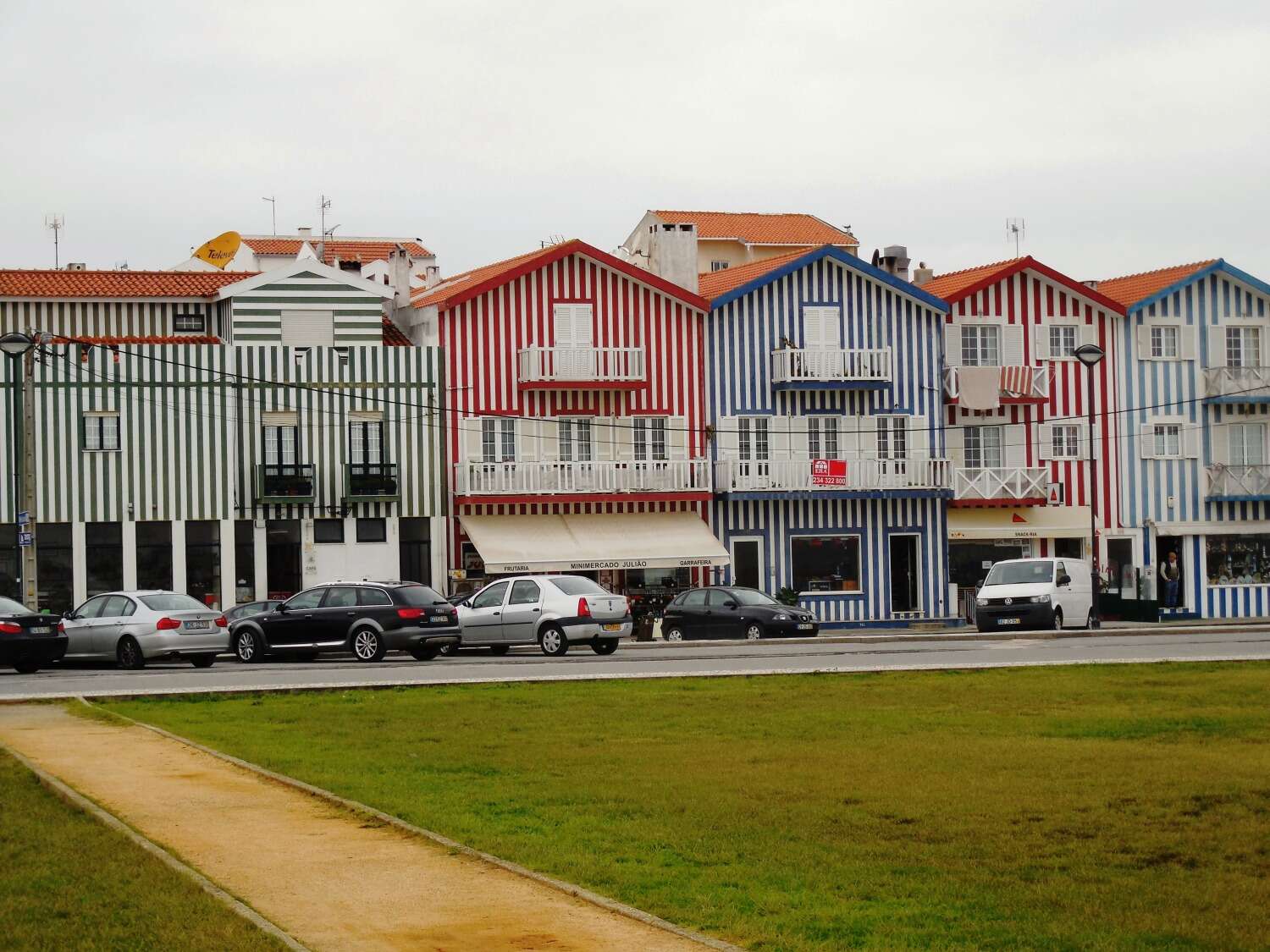 We are in Costa Nova, a fishing village located between the Aveiro Lagoon and the Atlantic Ocean.
The full name of this small seaside village is Costa Nova do Prado, which translates as New Meadow Coast. Look around the beach for a big green meadow!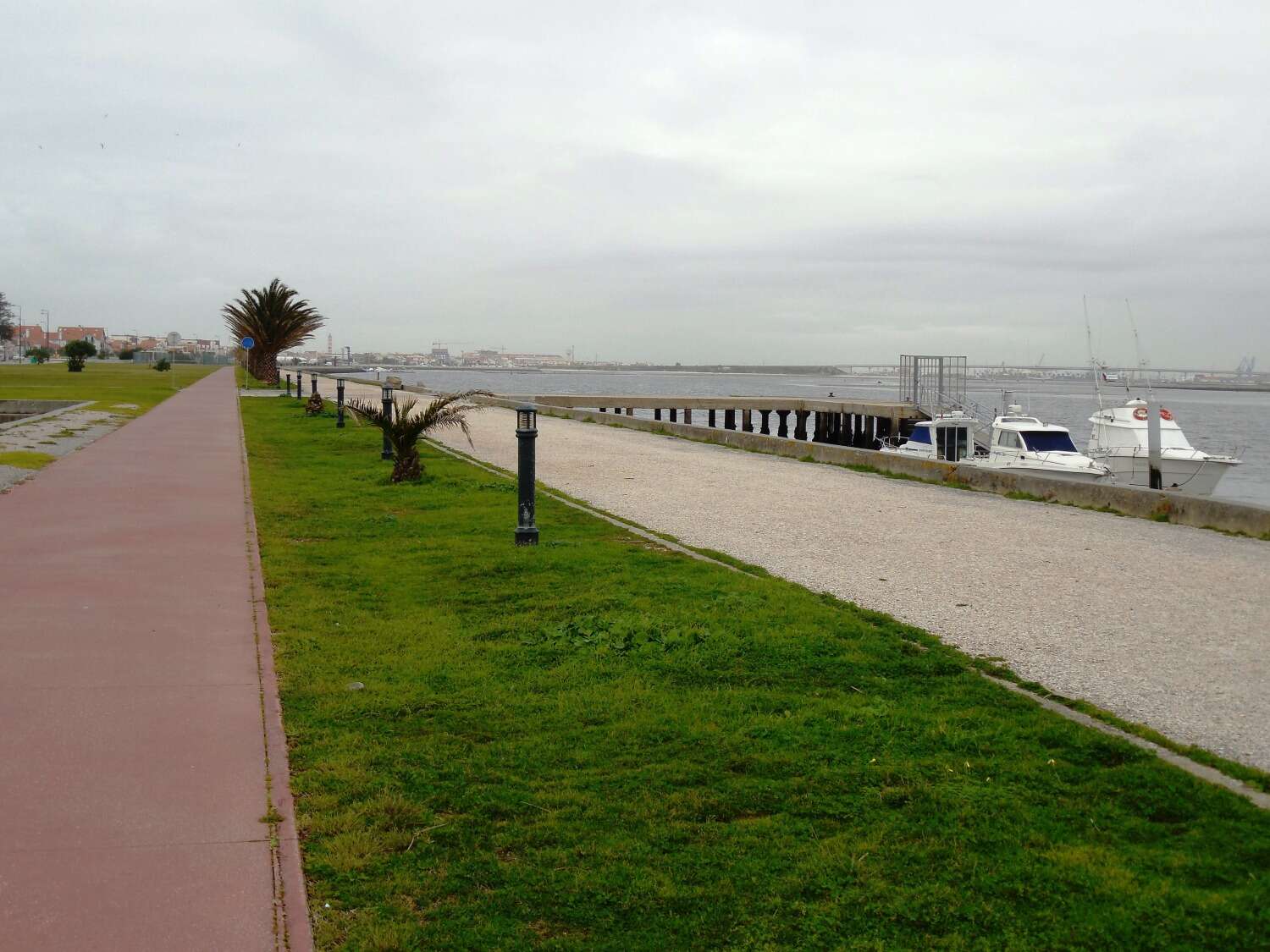 From Barra to Costa Nova, you can go a few minutes by bus, ride a rented bicycle or walk along the coast.
Costa Nova is like a postcard. On the one hand, it has striped houses, pleasing the eye and creating a good mood, on the other, there are sand dunes, a long boardwalk, on which it is good to walk, when the sands reach you "up to here", and, of course, the ocean.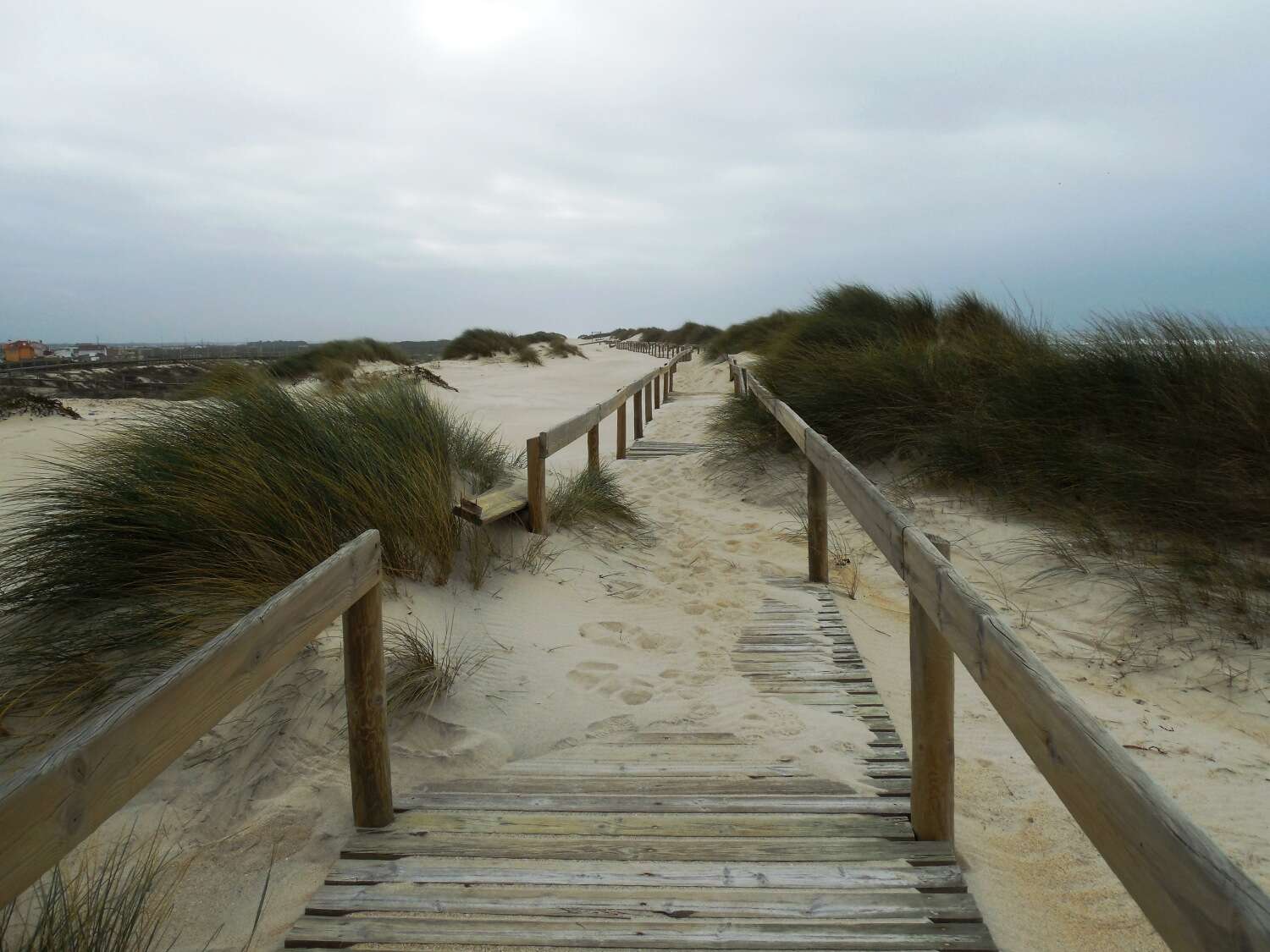 At one time, these houses served locals to store their fishing gear. The owners sheathed the buildings with horizontal planks of wood and painted them in bright red. It is a very optimistic view, when you come back after heavy fishing to the shore.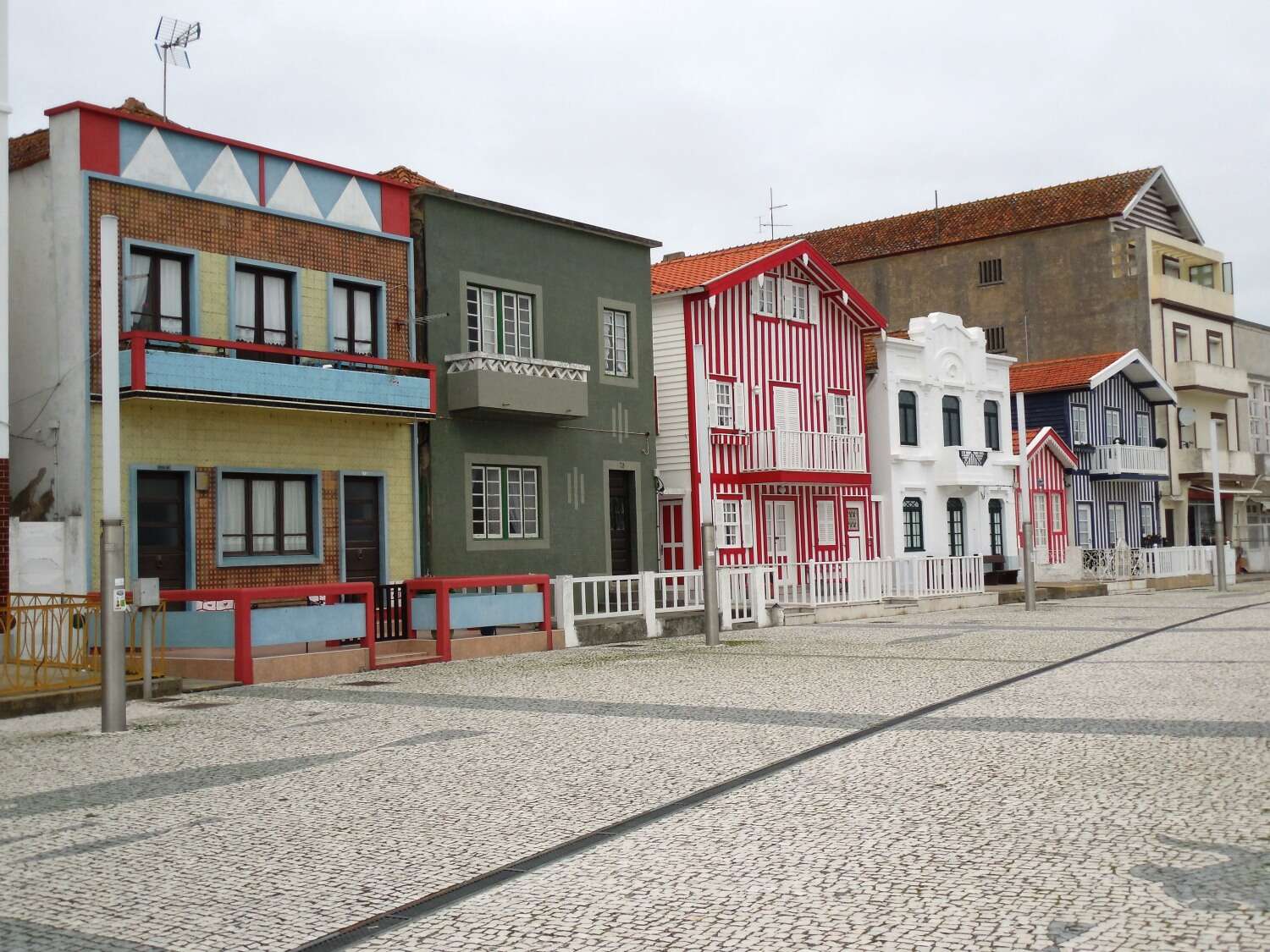 From the side of the lagoon, on the embankment, there is a bust of the courageous man Gabriel Ançã, a local who saved more than a hundred people during storms. It was in the 19th century.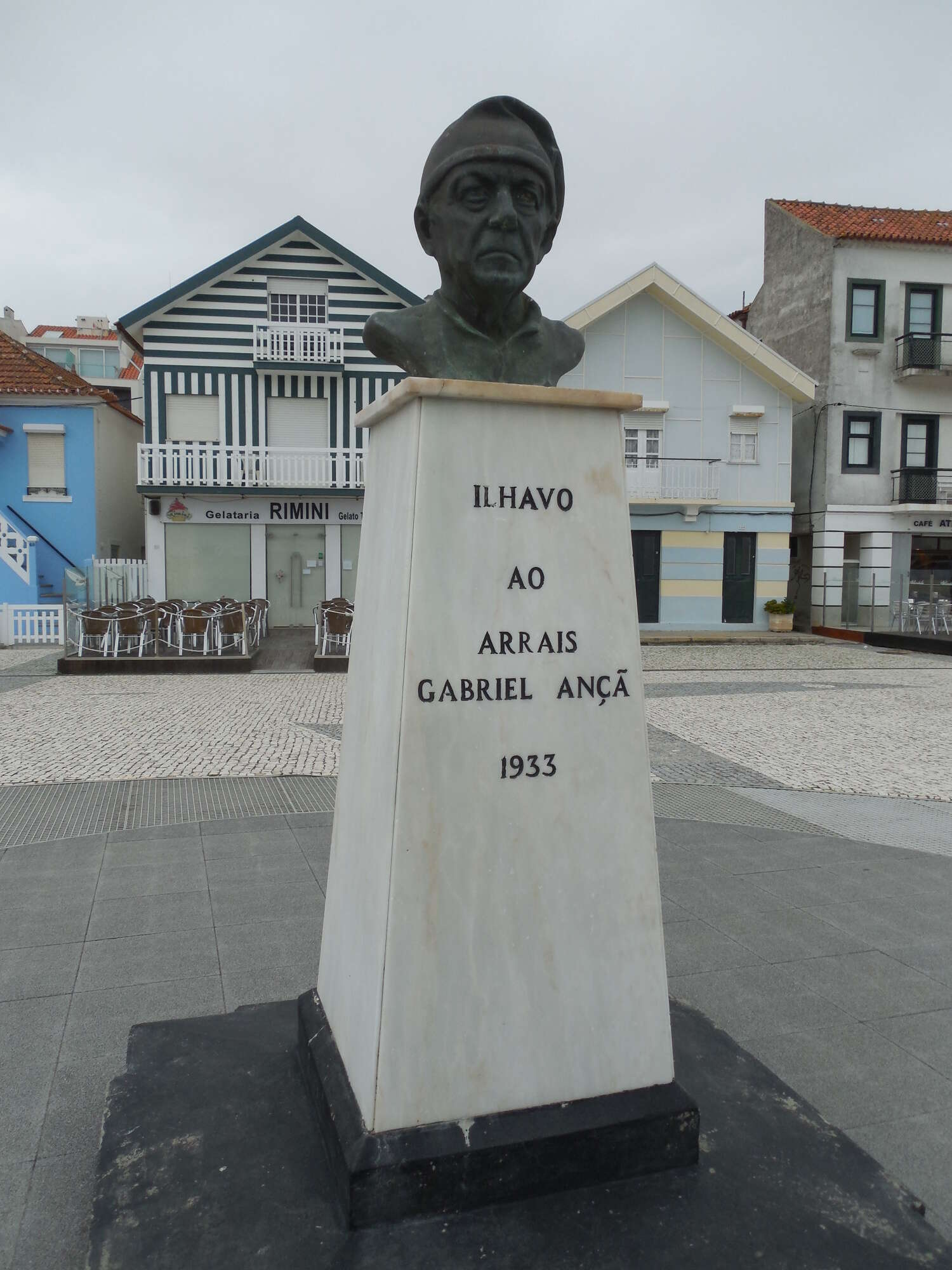 On the same street, there is a fish market called Mercado do Peixe da Costa Nova. Fish and shellfish are freshly caught. If you personally haven't caught anything, then go and buy it. If you don't want to buy anything, then choose a restaurant and enjoy: braised eel, grilled swordfish, bacallo (dried and very salty cod), clams, fish soups, fish platter. There are also vegetables, meat and drinks.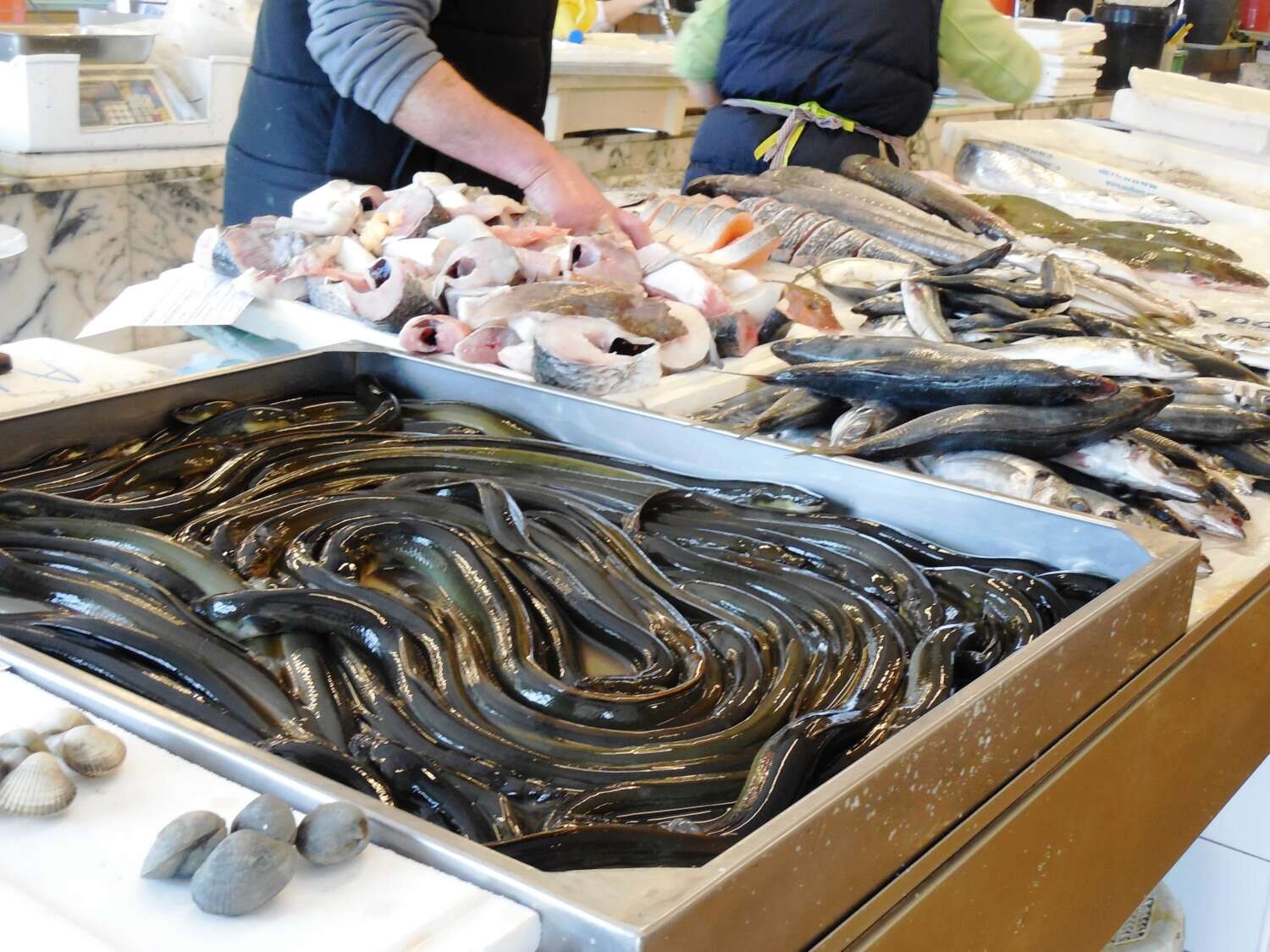 The beach in Costa Nova, as in Barra, has a Blue Flag. It's clean and safe. In addition to quiet sunbathing and swimming, you can do something more dynamic like learning surfing, windsurfing, kiteboarding, scuba diving.
In the off-season, take long walks in the dunes along the ocean.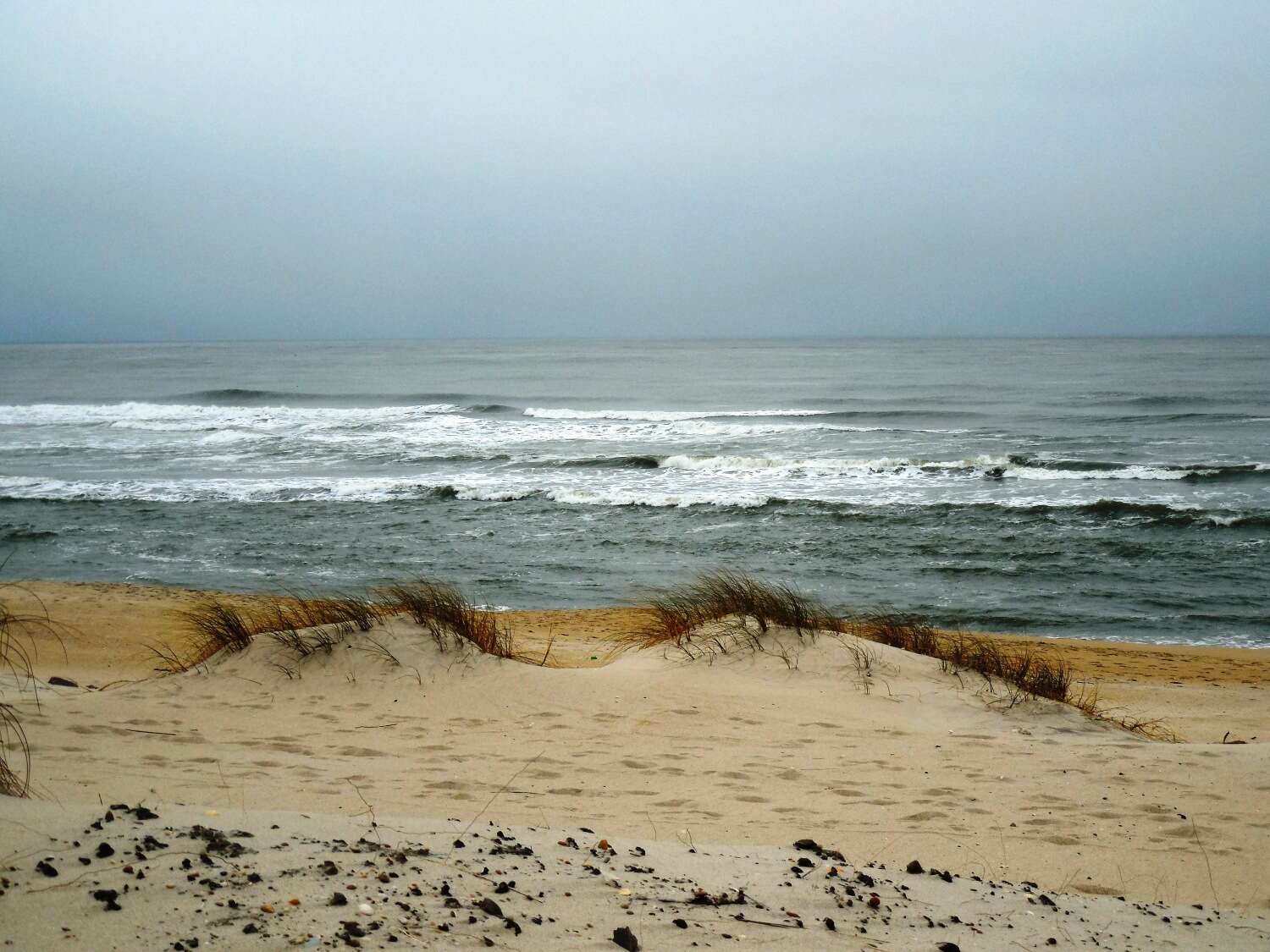 Waves, wind and mistresses of the coast, who sat down to rest:
"What's the news, dear?" - "There are so many eels on the market today! And so much cod! "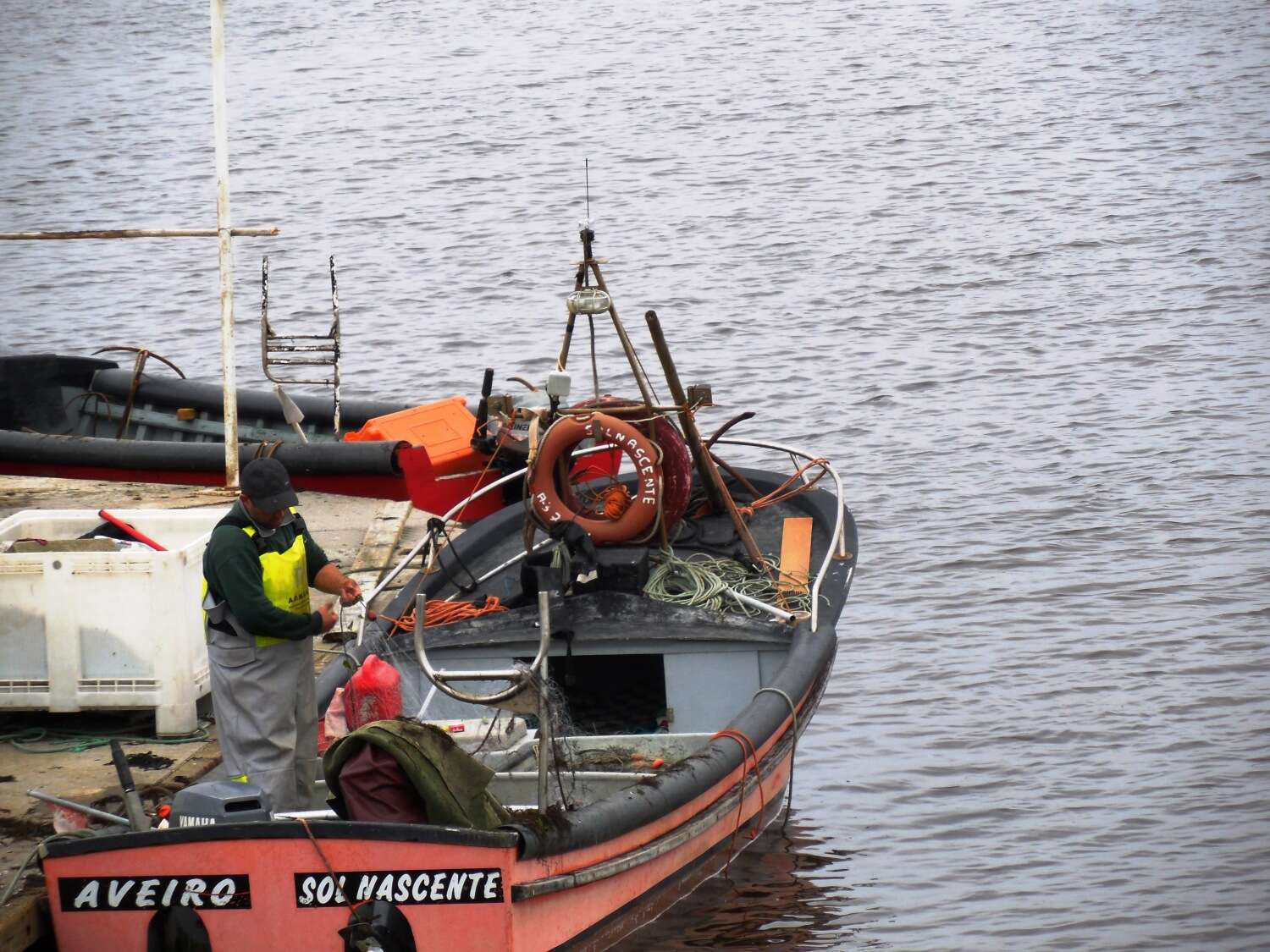 It's time to leave, but after walking around Costa Nova, you may well be tempted to stay here even for a little bit. There are many apartments and hotels in the village. True, they must be booked in advance in the season.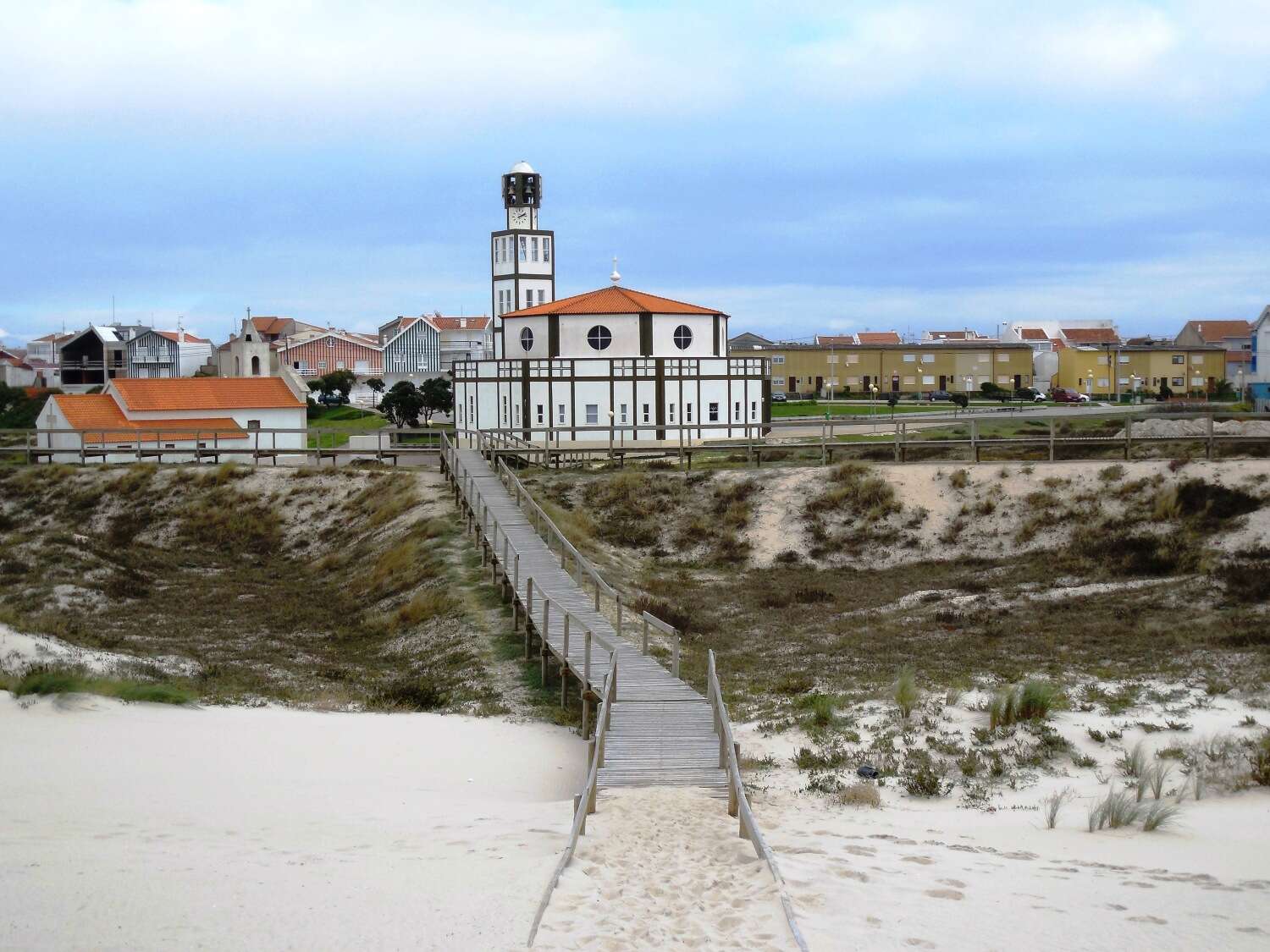 P.S. This route can be done in reverse order. You can drive from Porto to Aveiro, immediately transfer to the bus to Costa Nova, then drive or walk to Barra and take a walk around Aveiro in the evening. The last train to Porto leaves at 23:00 according to the summer schedule.