Helsinki, the capital of Finland, was founded in the 16th century. But the appearance of the city, which we know today, emerged in the 19th century under the influence of Russian culture. It was then that Helsinki was built up following the example of St. Petersburg: with neoclassical mansions and wide streets.
Many people think that there is nothing special to do in the capital. Many complain that the city meets them with dullness and cold. And rare are those who discover the vibrant and exciting side of Helsinki. Today, Travellizy's experts will tell you what to do and how to please yourself in Helsinki.
The secret of Helsinki
In order to understand the capital of Finland, you need to realize that Helsinki is not so much about cool sights, but more about impressions and new experiences. There is no long list of must-see places to spend a lot of time there. The Finns call themselves introverts. Indigenous people prefer silence, solitude, and avoid eye contact with strangers.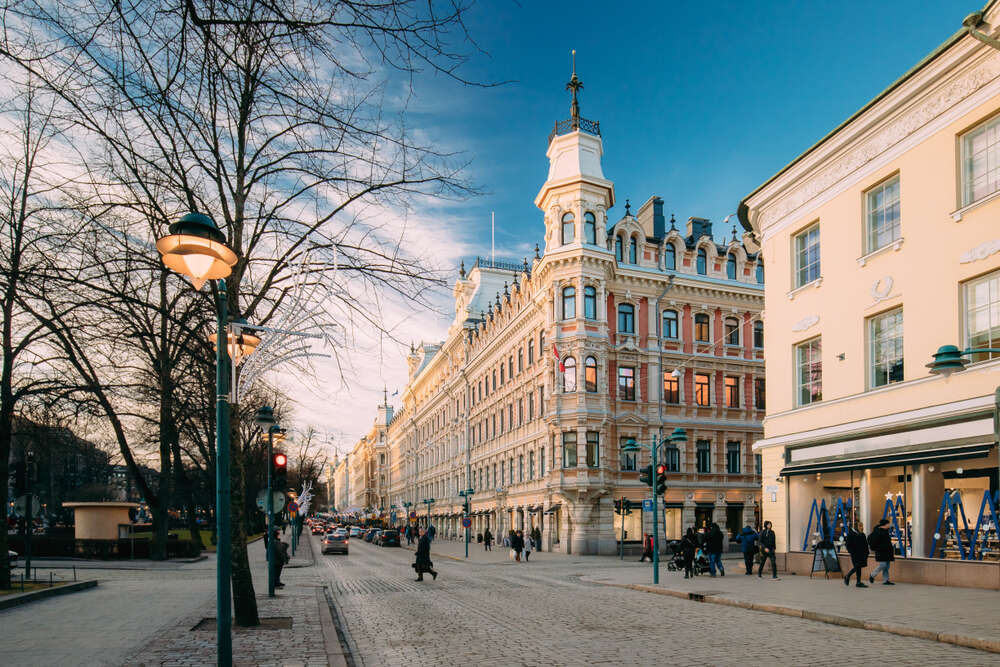 But there is a great range of emotions that you need to experience during your arrival. And this list certainly includes a Finnish sauna, local cuisine and your time in local cozy cafes.
What to see in Helsinki
It should be noted that walking around Helsinki with a local having a casual conversation is a great way to get to know the capital. Seeing the best corners, learning important things about culture and history. Thanks to such an tour, a puzzle is formed in the head and your plans get clearer. A local will be pleased to receive a tip of € 20 per person.
Joining a sauna is the second step towards the Finnish capital. There are saunas everywhere in Helsinki: in hostels, hotels, apartments. The public sauna is called the soul of the capital. It is worth visiting for an authentic bathing experience.
For example, stove heating is preserved in Kotiharjun Sauna. The list of services includes massage and cupping treatment, an old healing procedure. Entrance fee is €14. It is closed on Monday.
Romantics will love Kaurilan Sauna. It is still heated with a wood fire. There is no electricity here. You can only spend time by candlelight. It offers visitors the opportunity to grill sausages by the fireplace.
Party-goers will appreciate Löyly Sauna. It is located right on the shores of the Baltic Sea. Its stunning wooden architecture, spacious terraces, a fireplace room attract both locals and tourists here.
Spend time at Helsinki Cathedral
Helsinki Cathedral is definitely worth a visit. It is located on Senate Square. Tourists are not allowed to enter the cathedral during services. But the point is not only to inspect the religious building. It's not about taking a bunch of cool and must-have selfies in front of a landmark. It's more about sitting on the steps of the Cathedral, just like many locals do. Look at people, observe the life of local youth and try to feel the atmosphere that prevails on Senate Square.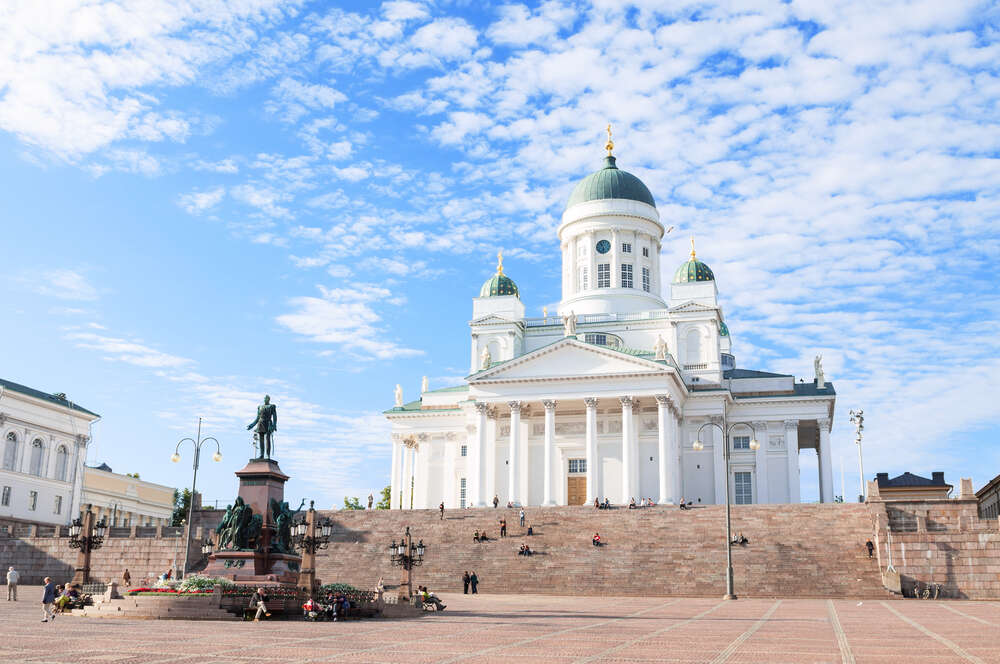 Take a ride on an old tram
The Helsinki tram system is the oldest electrified system on the planet. It is very easy to navigate it, as well as the local metro. Take tram # 2 to see the main attractions. Tram # 4 is also popular with tourists.
By the way, in the summer months, the SpåraKOFF pub tram runs through the city center. Inside, it is decorated with brass and mahogany. Visitors are offered an assortment of drinks, including alcoholic ones (beer, cider). The route starts from the Railway Station Square, in front of the Hotel Fennia. The trip lasts 50 minutes. An adult ticket costs € 11, a child ticket costs € 5.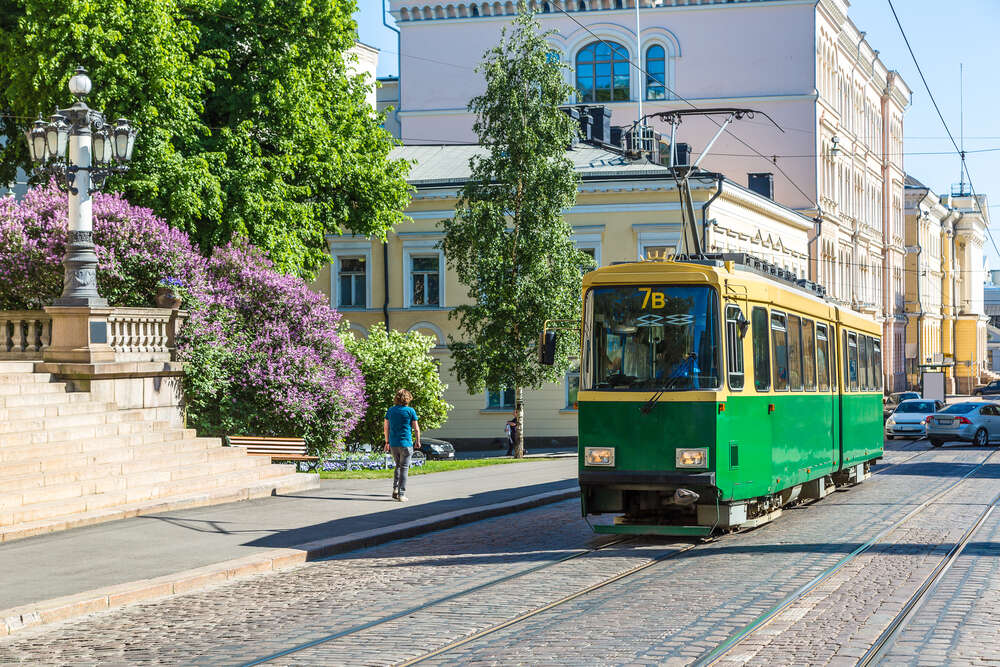 Relax in the Esplanade Park
The Esplanade Park is another favorite place for city guests and local residents. This is a large green area right in the city center with picturesque alleys, fountains, sculptures of prominent residents of the capital and slender lime trees. It's also a great place for jogging, photo shoots, picnics and walking.
Fashion shows and concerts are often organized here. This is a favorite location for various festivals. In the summer, live music is heard from everywhere: pop, blues, jazz, rock. The Kappeli Restaurant has been operating in the park since 1867. The establishment serves both European dishes and Finnish traditional food.
Trams 3T and 3B will take you to the park.
Escape from the hustle and bustle to the Kaivopuisto Park
The quieter Kaivopuisto Park will help you escape from crowds of people. It is located in the southeast corner of Helsinki. And the locals like it very much. It was once a popular hydropathic institution, but today, it is a place for secluded walks overlooking the sea, live music and picnics.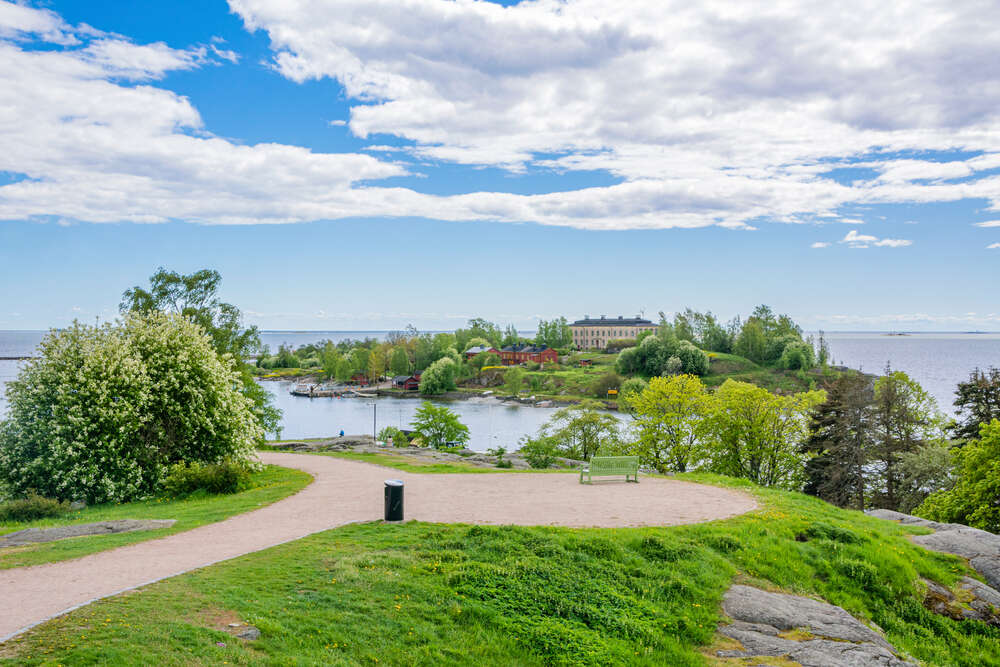 Take a walk in the Winter Garden
The Winter Garden in the Finnish capital is a large greenhouse with over 200 different exotic plants. It is especially nice to come here on a winter day and change the picture of a cold day to a warm one, like in a tropical country.
The entrance to the garden is free. It is open from 9:00 to 15:00 on weekdays and until 16:00 on weekends.
Go shopping in the markets of Helsinki
A wide choice of souvenirs and Finnish dishes can be found at the Central Market. The oldest covered market in Helsinki is Vanha Kauppahalli. And most tourists rush to its antique-styled wooden pavilions. But this highly publicized market is not the pearl of the capital.
Locals, as well as seasoned tourists, advise the authentic Hakaniemi Market. Thanks to it, you understand that the choice of northern products is very wide. But it's easy to navigate here, because the pavilions are located in a logical sequence.
We advise you to start your acquaintance with Finnish products with fish, the main ingredient. Visiting antique boutiques can be compared with a trip to the museum: with dishes, glasses, rare crystal and plates.
You can get here by metro to Hakaniemi station.
What to try in Helsinki
Thanks to the rich water resources of rivers, lakes and the Baltic Sea, fishing is flourishing in Finland. They catch herring, trout, salmon, salmon, vendace, and cod. Therefore, the national cuisine is based on a variety of fish dishes.
These are Kalakukko fish pies and graavi kirjolohi, a rainbow trout in its own juice, and baked salmon, herring salad and freshwater fish caviar with sour cream and onions. Lohikeitto is the most popular soup in the country, both healthy and tasty. It is cooked with boiled potatoes, salmon fillets, cream, leeks and parsley.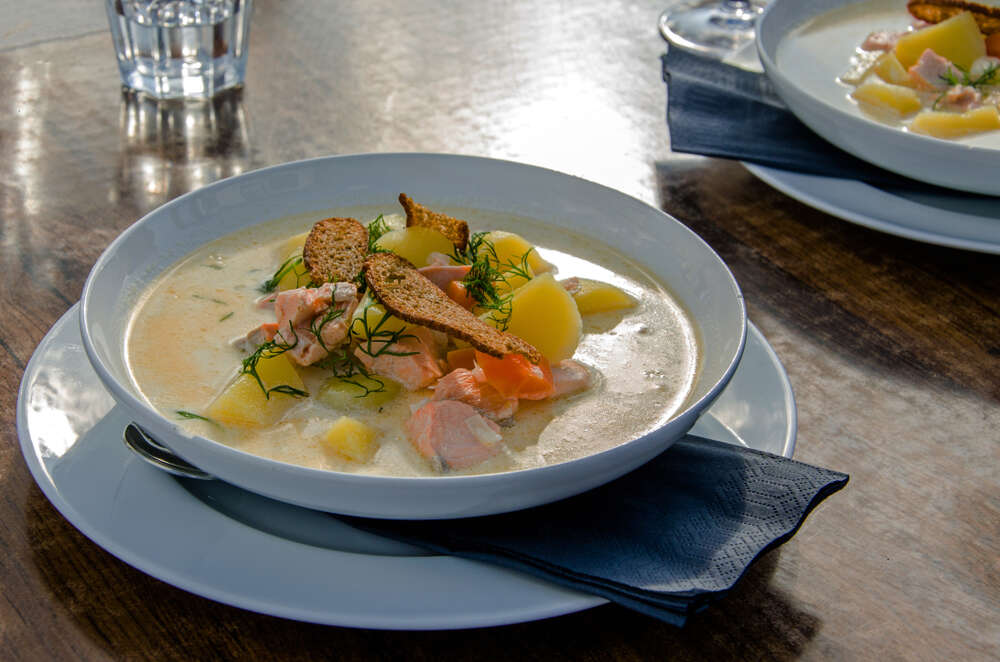 In addition to fish delicacies, it is worth trying fried venison with cranberry sauce and lamb stewed in a wooden dish in Helsinki. Those with a sweet tooth will love the yeast rolls, jelly and Mämmi dessert.
Traditional Finnish food is prepared at the Savotta Restaurant. Travelers say that it serves delicious food in a casual atmosphere. All of this is complemented by traditional waiters' uniform, furniture, cutlery, even planks on the floor for over 100 years. For dessert, try licorice ice cream.
For the record
You will not be able to see Helsinki in one day, the city is surrounded by almost 300 islands. This means that you will be just a few steps from the sea and amazing nature all the time. The most popular island is called Suomenlinna because of the fortress located here. But travelers advise the lesser-known islet of Seurasaari. It is connected by a bridge with old Finnish houses. In summer, there is an open-air museum. In winter, tourists explore it on their own.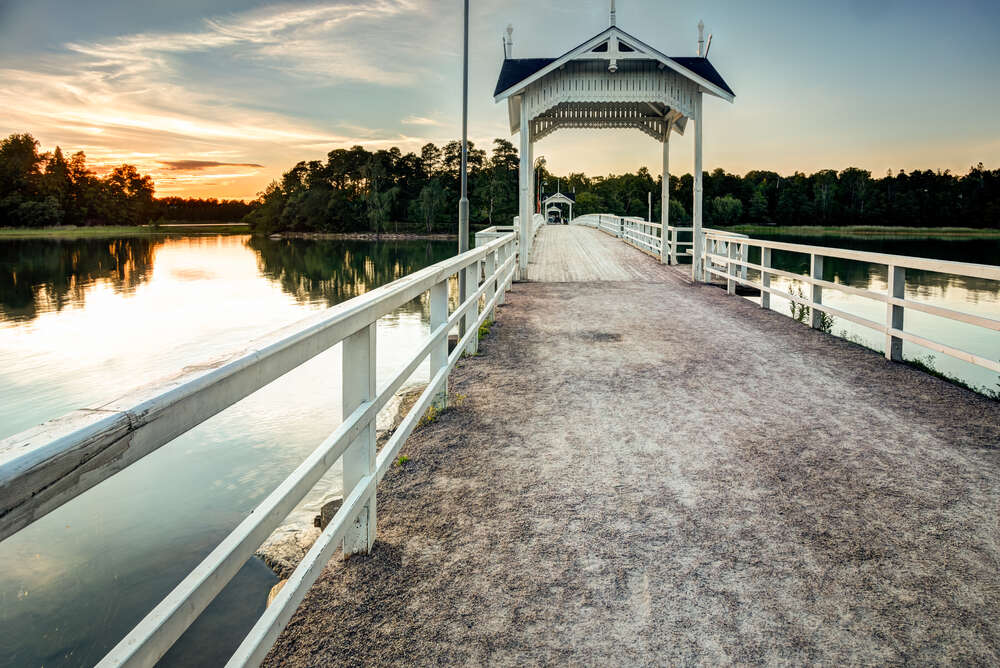 Some will say that Helsinki is one of the most boring capitals. But Travellizy's experts remind you that you can bring your own sun even to the grayest city. Wherever you go, always take a good mood and the spirit of adventure with you!