Water villas and romance by candlelight with a glass of champagne. It is about bliss and luxury and a date with nature. It's all about the Maldives. The turquoise blue waters line the wide white sandy beaches of thousands of beautiful islands and 26 coral atolls. The archipelago combines a full spectrum of relaxation with stunning sunsets, vibrant underwater life and delicious seafood.
Travellizy Team has found 10 reasons to send travelers to the Maldives.
Facts
It is interesting that the tropical state is located in the Indian Ocean, but this part of it is called the Laccadive Sea.
Of the more than 1000 Maldives, only 200 are inhabited. Another 100 uninhabited islands are reserved for resort areas. The rest are uninhabited (!).
Maldives are sinking
The Republic of Maldives is the world's lowest country. Height above sea level is only 2.4 meters. And every year the islands are sinking more and more into the water. The Maldives might sink and disappear completely.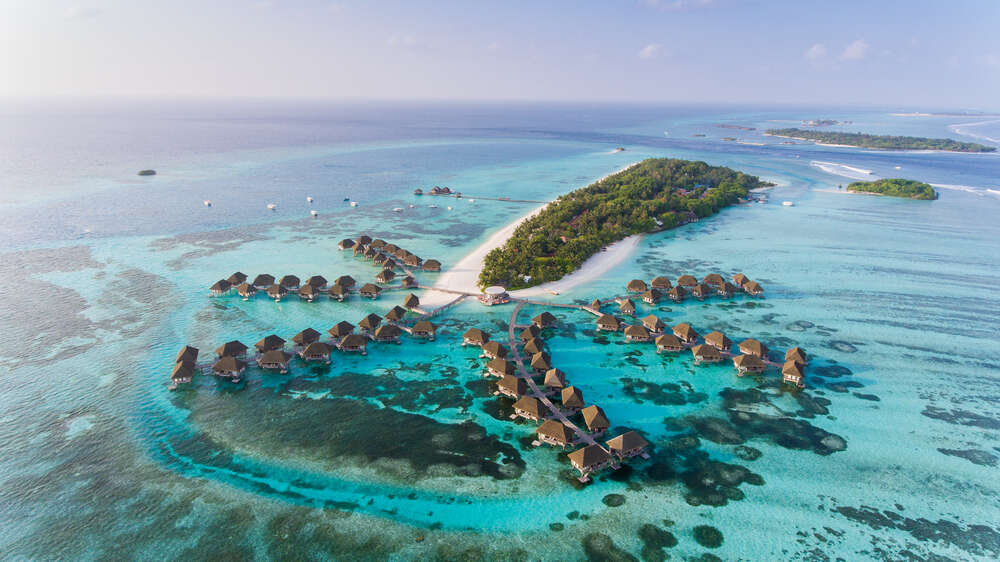 But tourists manage to benefit here too. After all, the surrounding waters of the islands have recently been dry land. This creates perfect conditions for swimming with local marine life.
Coral reefs destruction
Global warming and human activities adversely affect coral reefs. They turn pale due to acidification and become empty due to fishing. Hurry up, otherwise there won't be enough fish for you.
Why go to Maldives?
The sun sets every 24 hours - it's a beautiful but common phenomenon. But sunset in the Maldives is a different story altogether. Tourists call it a spectacular performance created by the universe itself. If during the day on tropical islands you can see half of the color circle with the blue of the ocean and the greenery of palm trees, then when the light fades on the islands, other colors open up to the eye: bright orange, yellow and fiery red.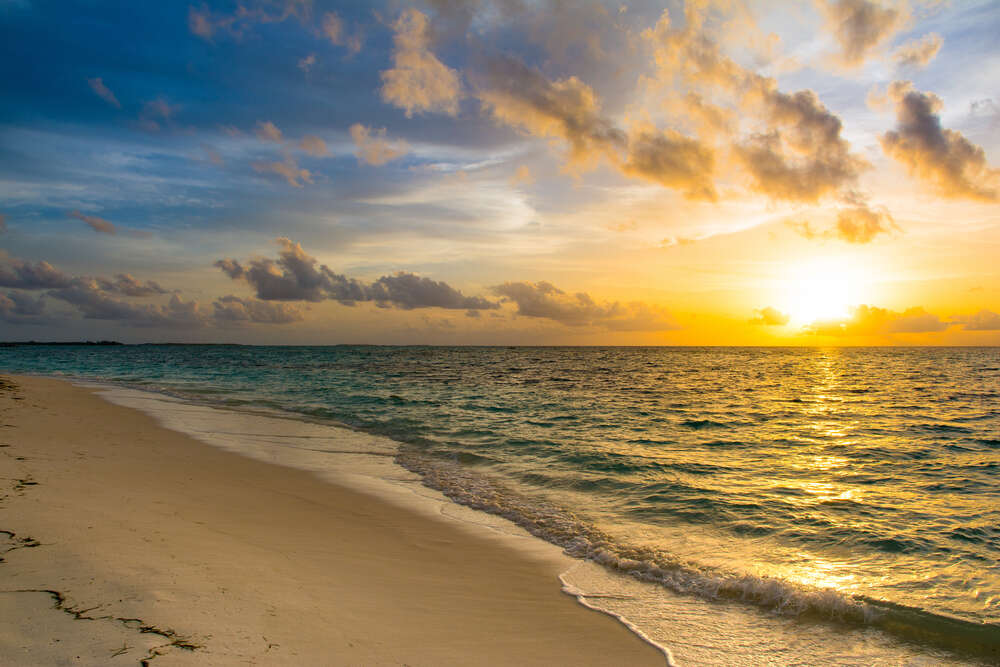 Therefore, everyone prepares to meet the sunset responsibly, going to the western part of their island. Someone prefers to go on a cruise at this time and watch the dolphins. As part of a group, such a pleasure will cost up to € 100. Others decide to rent a traditional doni boat. Renting a boat for a few hours costs from € 380.
Someone is waiting for this moment, lying on a sun lounger, admiring the surrounding beauty. Lovers like to organize a picnic on a desert island. And true photographers try to capture the moment, mixing yellow shades and blue skies to convey at least one iota the enchanting colors of the sunset.
Go diving and delve into the secrets of marine life
The underwater world of the Maldives reveals dazzling coral reefs and schools of tropical fish. Swim with turtles and barracudas, giant rays, whale and reef sharks, butterfly fish, wahoo, trevally and tuna. In some places, the ocean is so warm that you can go diving without a wetsuit.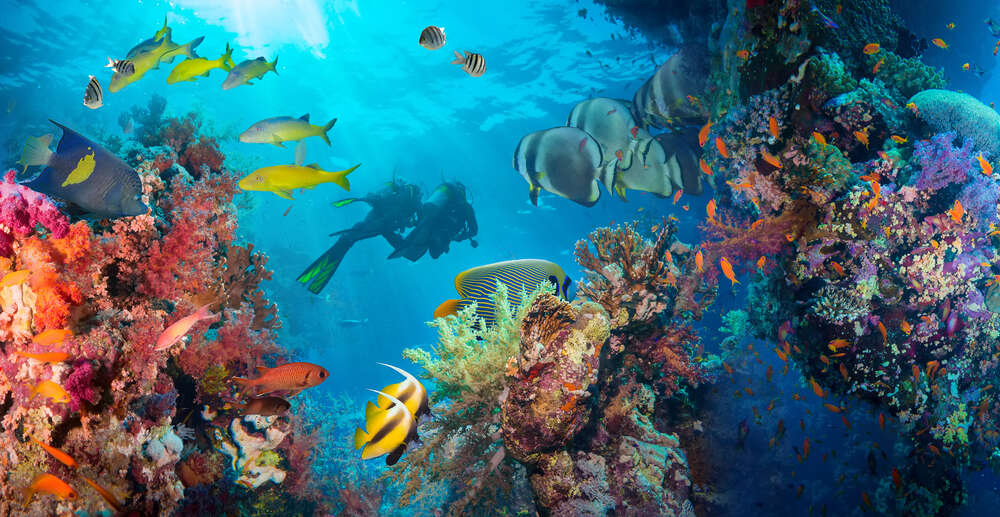 On any island, beginners will be assisted on their first dive. Experienced divers will be offered to visit sunken ships and professionals - little explored reefs. Night dives are interesting for observing predatory fish.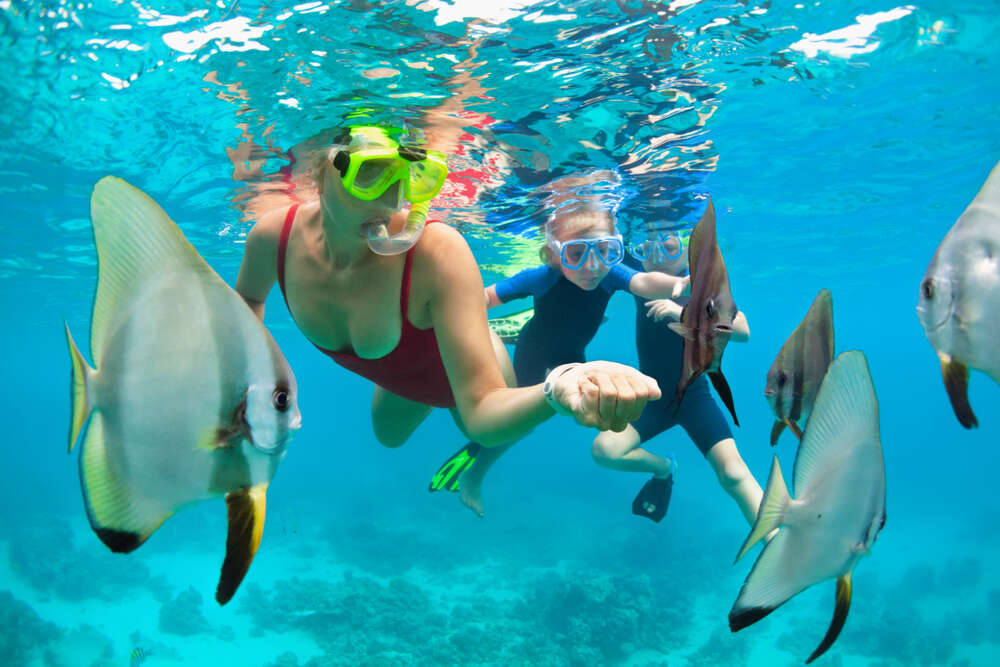 There are over 200 dive spots in the Maldives. But tourists especially advise the atolls of Ari, Baa and the protected underwater island of Maayaa Thila. Among the inexpensive places are the islands of Felidhoo and Guraidhoo.
A weekly underwater safari in various atolls on a comfortable boat will cost € 1,500 per person. This also includes equipment, diving prices and instructor services.
Tip. Would you like to go diving, save on budget and not waste time traveling to dive sites? Choose an island with a house reef like Vabbinfaru. The reef is located close to the coast and can be explored even without an instructor.
Go for an unforgettable surfing experience 
The surfing season in the Maldives runs from March to October. At this time, big waves hit the archipelago. The peak season with the largest waves is July and August.
The atolls in the Maldives have everything a surfer needs: year-round sun and distant storms. They bring the wind to the shores, which helps to catch the waves. Laamu Atoll is known to experienced surfers with the highest and most stable waves - Yin-Yang.A 10-day surf safari with accommodation on a comfortable yacht, meals, an instructor, excursion walks around the islands will cost € 2300 per person.
Lie on white sandy beaches
Imagine the most beautiful coastline and be sure that this is what will exactly await you in the Maldives. Empty shores with white sand and turquoise water. While sunbathing, enjoy ice cold coffee or popsicles with local fruits. Pluck a coconut, which often hangs low enough to harvest.
The best are the beaches of Velassaru (not far from Male), Nalaguraidhoo, Nika. Their coastlines are highlighted by lush tropical vegetation and coral reef marine life. Gaafu Alifu Atoll is an isolated island with a closed lagoon.
For the record. The Maldives is a Muslim republic, so strict rules apply to the local paradise beaches.
It is prohibited to drink alcoholic drinks on the beaches.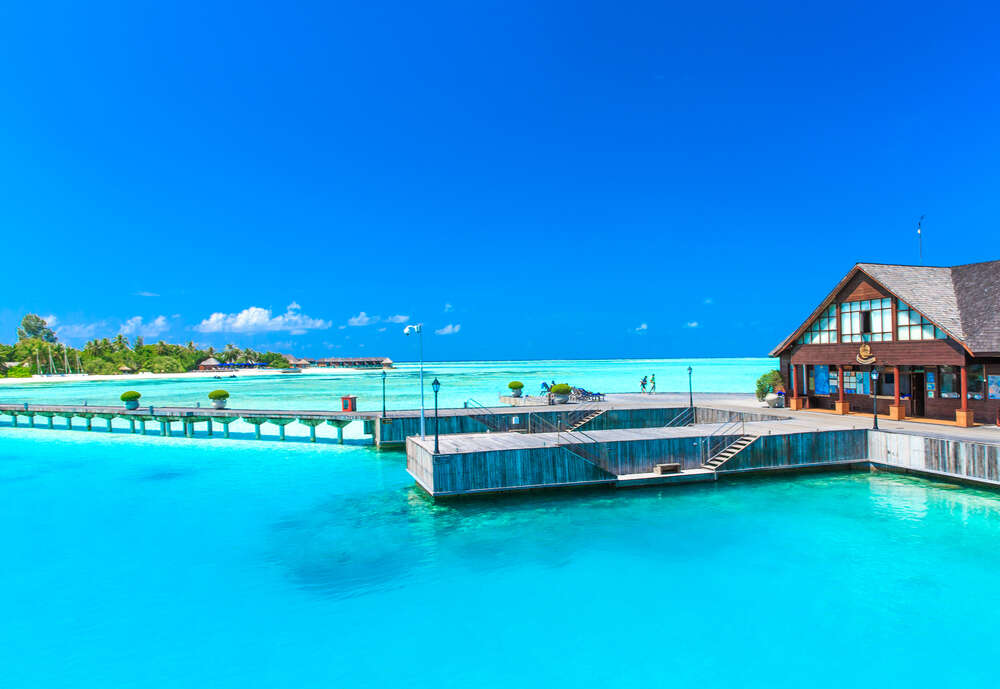 It's not allowed to bring alcohol into the country. You can buy alcohol on tourist islands and on water alcohol bars, to which you need to sail by boat.
Nude swimming is prohibited. On islands with a local population, it's prohibited to swim even in a swimsuit. Most often, in this case, tourists are provided with a separate beach.
Touch the vibrant culture
The culture of the islanders is colorful, diverse and emotional. It will be great luck to be at a fun local party. And see how the national dance is performed to the traditional drum called boduberu. Do you want to learn how to dance it? Just listen to the beats and feel your own rhythm, completely surrendering to the music.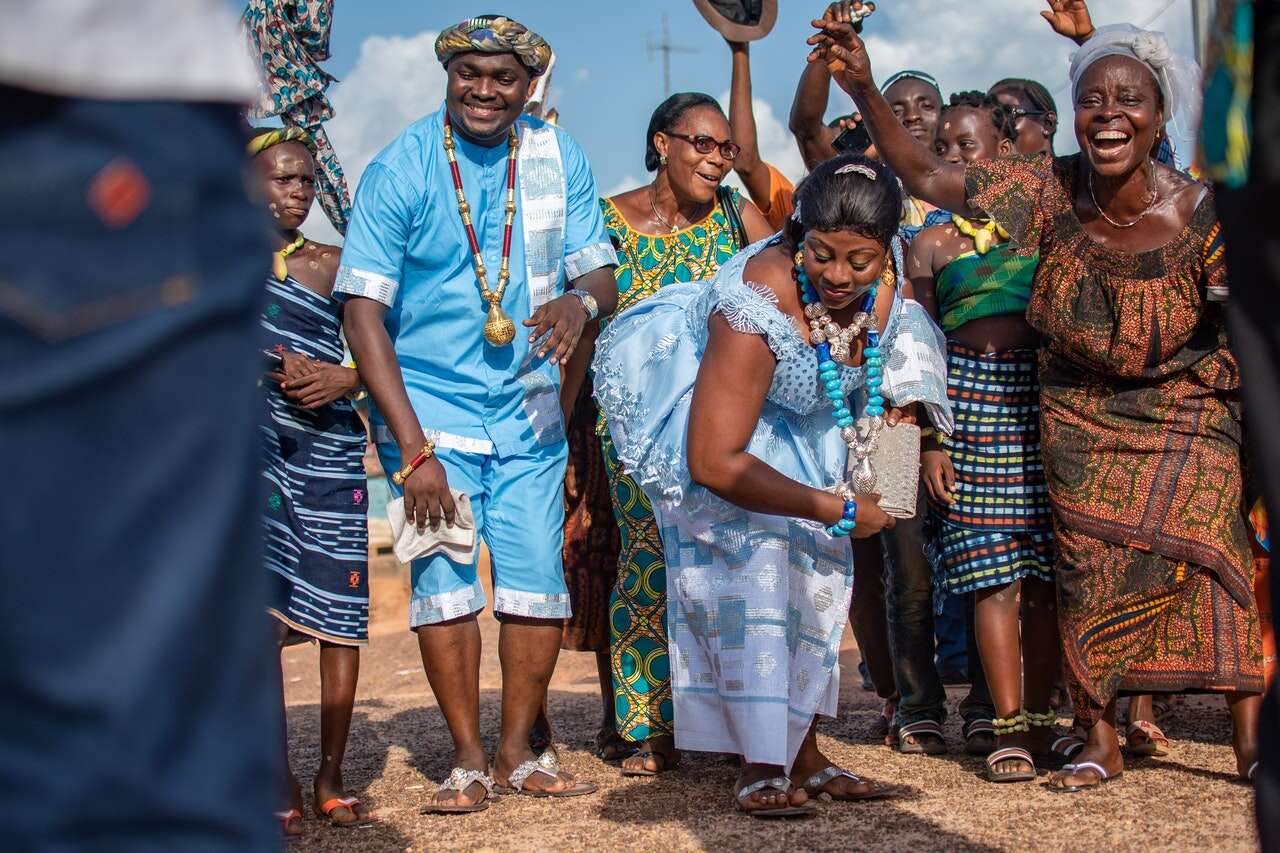 Among other ways to get involved in a unique culture are: a walk around the capital, riding on a dhoni, their traditional boat as well as learning the local language (Assalamu alaikum = hello; Shukriya = Thank you; Aharen Wi-Fi beynun = I need Wi-Fi.
Wake up in the desktop wallpapers
In the Maldives, computer wallpapers take on a different meaning. You just go over here and find yourself in this wallpaper. The one that once delighted the eye on a work computer. And if you send a photo taken in the Maldives, then no one will believe that this is your reality.
Plunge into a romantic vacation
The Maldives is the dream of all newlyweds. On the archipelago, the level of romance is off scale: private luxury + overwater bungalows (almost a hut, and even with a thatched roof!)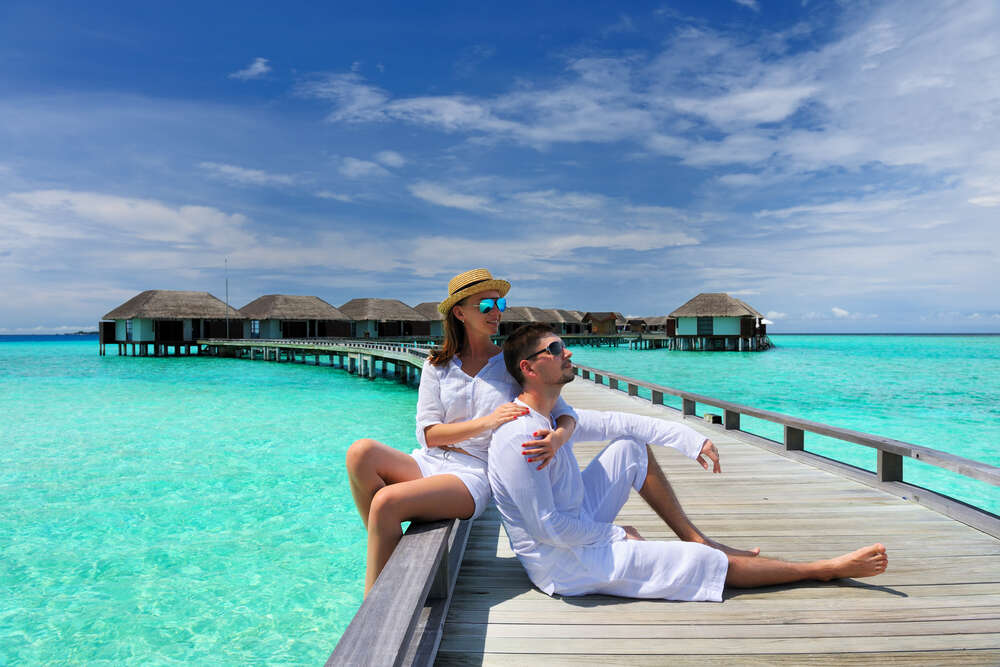 A week's vacation for two with half board costs around € 3000.
The local cuisine is based on coconuts and ocean fish. Therefore, a must-try is Garudhiya fish soup (tuna, chili, lime, rice), Bis Keemiya mini-patties (with tuna, eggs, hard cheese and speck), Boshi Mashuni banana flower salad. For a dish in a local cafe in the capital, you will need to pay from € 2. On the inexpensive island of Maafushi, you will need to pay € 14-15 for a buffet.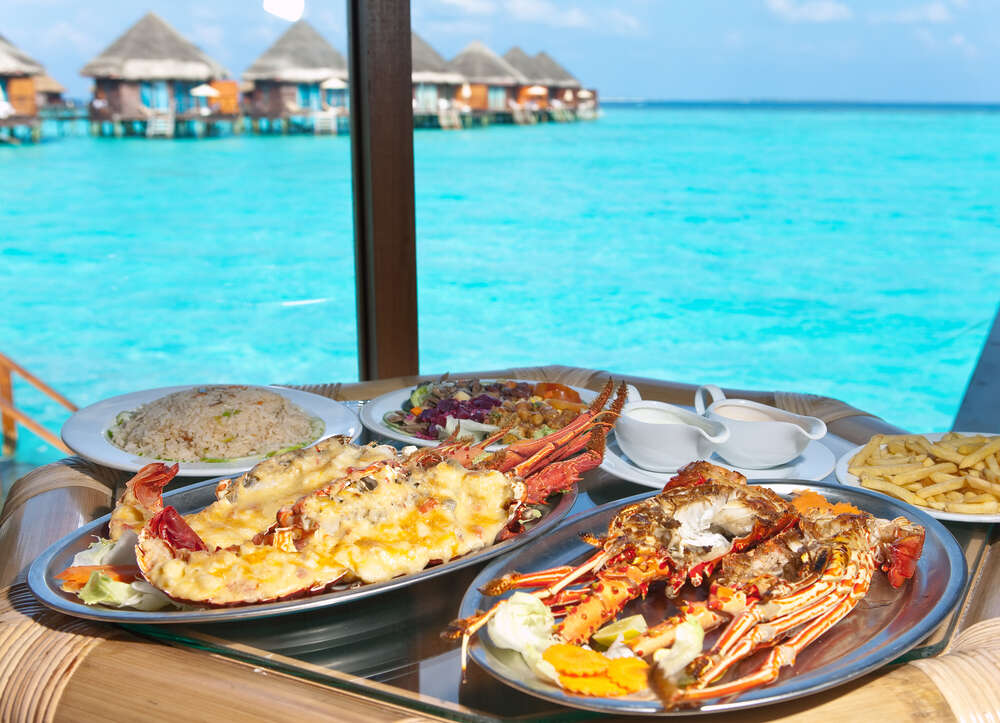 Escape from heavy everyday life for SPA procedures
Spa treatments in the Maldives are awesome. Floor panels in treatment rooms are often transparent, and beneath them you can see a whole ocean with its own marine life.
Tickets to Maldives have become more affordable
Traveling to the Maldives has become less expensive. Now a roundtrip ticket can be purchased within € 450.
Practical information
Flights to Maldives are carried out from European cities, as well as Singapore, Dubai, Doha. Tourists arrive in the capital, Male. Transfer to the desired island is carried out by local seaplanes.
Travellizy Team decided: fine, if it's not allowed to walk on paradise beaches wearing a bikini, but instead there are no snakes, cockroaches and spiders. Local 10-meter sharks feed on plankton and do not attack tourists. And crabs take part in races affectionately.